-Lurid Crime Tales-
Former 'ER' actress Vanessa Marquez pulls BB gun on cops for last time
[FOX] Former "ER" actress Vanessa Marquez was reportedly shot and killed by police officers conducting a welfare check on her at her Southern California home Thursday.

Marquez allegedly brandished a "BB-type" gun causing an officer to open fire, police said. A source identified the woman as Marquez to the South Pasadenan. Police identified the woman as a 49-year-old Hispanic woman, but didn't immediately confirm her name.

The LAPD didn't immediately return Fox News' request for comment.

Marquez, who also appeared in films like "Stand and Deliver" and "Twenty Bucks," was shot at least once in the torso, the South Pasadenan reported. Police said the woman was pronounced dead at the hospital.

South Pasadena officers and a mental health specialist arrived at the home at around 11:45 a.m., after the landlord had called concerned about the woman's well-being, police said. Officers had been to the home a few times in the past, according to KABC-TV.
Posted by: Besoeker || 08/31/2018 14:31 || Comments || Link || E-Mail|| [6504 views] Top|| File under:
Actress Tried To Use Acid And Alligators To Dispose Of Husband's Ex-Wife
[Huffpoo] After Grant and Amanda Hayes killed Laura Ackerson, cut her body into pieces and attempted to dissolve the remains in acid, they threw her dismembered remains into an alligator-infested creek to get rid of the evidence.

Those are the grim details of Ackerson's 2011 murder that a Texas jury heard this month before convicting Amanda Hayes of tampering with evidence. That same day, Aug. 21, Fort Bend County District Judge Maggie Jaramillo sentenced the 46-year-old to 20 years in prison.

"The jury verdict was swift, and the court's sentence was appropriately harsh," said Assistant District Attorney Amanda Bolin. "Laura Ackerson's family can be assured that Amanda Hayes will be punished for all of her barbaric behavior ― whether it was in North Carolina or the great state of Texas."

The sentence was the maximum possible under Texas law and is in addition to one she's serving roughly 1,000 miles away.

Raleigh, North Carolina, is where authorities say Grant and Amanda Hayes killed his ex-wife and the mother of his two young sons.
Posted by: Besoeker || 08/31/2018 13:36 || Comments || Link || E-Mail|| [6568 views] Top|| File under:
White Trash caught on camera illegally dumping white trash in Hocking County wildlife preserve
LOGAN, Ohio (WSYX/WTTE) ‐ The Hocking County Sheriff's Office is working to identify two people seen dumping several items in a wildlife preserve last month.

A man and woman were caught on camera illegally dumping various items including televisions and tires on Sand Run Road in a wildlife preserve area.

The sheriff's office said thanks to a number of tips from the public they were able to identify the man and woman in the video. Corey Webb and Amanda Pyke, both of Perry County, have been charged with littering on state property and operating a vehicle in a non-designated area.

Webb and Pyke confessed to dumping items at multiple locations.

The sheriff's office has asked that anyone with information contact them at (740) 385-2131.
Posted by: Besoeker || 08/31/2018 13:28 || Comments || Link || E-Mail|| [6498 views] Top|| File under:
Will lame duck Jerry Brown commute sentences of every single death row inmate in one of his last acts as California governor?
[FOX] Robert Boyd Rhoades kidnapped eight-year-old Michael Lyons while he was walking home from school in 1996, stabbed him up to 80 times with a fishing knife and kept him alive for nearly 10 agonizing hours before dumping his body in the Feather River, just up the street from the child's home.

The 'Grim Sleeper' killed nine women and a teenage girl over the course of 22 years, targeting drug addicts and hookers and tossing their naked bodies along roads or in the trash.

And the 'Trailside Killer' preyed on hikers along trails in state parks near San Francisco, telling cops that he reveled in making his victims beg in vain for their lives, before shooting them in the head, execution-style.

These are just some of the 744 inmates currently on California's Death Row.



Mass commutations as a political statement? Perhaps the Supreme Court and or the Congress should have a look.
Posted by: Besoeker || 08/31/2018 08:48 || Comments || Link || E-Mail|| [6491 views] Top|| File under:
Outsourcing Lobby Tied to Dairy Farm that Hired, Housed Illegal Alien Accused of Murdering Mollie Tibbetts
[Breitbart] The dairy farm where an illegal alien worked who is charged with murdering 20-year-old college student Mollie Tibbetts has close ties to the state's largest farm outsourcing lobby.
Illegal alien Cristhian Bahena-Rivera ‐ a 24-year-old from Mexico who has been charged with first-degree murder in Tibbetts' death ‐ lived in a trailer on property owned by the Lang family, which owns and operates Yarrabee Farms, where the illegal alien worked under a false name.

Eric Lang, one of the chief executives of Yarrabee Farms, is the brother of Craig Lang, who was the president of the Iowa Farm Bureau. The Farm Bureau has chapters all over the United States, with the goal of increasing the number of low-skilled foreign workers, specifically those on H-2A visas, who are allowed to enter the country every year.

Currently, the national Farm Bureau organization ‐ lobbying for the outsourcing of blue-collar American jobs ‐ has been influential in gaining sympathy from President Trump's Agriculture Department, run by Sonny Perdue.

As Breitbart News reported, Eric Lang is also married to Nicole Schlinger, who runs the GOP fundraising firm Campaign Headquarters in Brooklyn, Iowa.
Posted by: Besoeker || 08/31/2018 00:00 || Comments || Link || E-Mail|| [6512 views] Top|| File under:
-Short Attention Span Theater-
Students storm out of exam hall in South Africa, say questions too tough
[TRIBUNEONLINENG] STUDENTS at a university in South Africa gave up on writing an exam ‐ and started protesting that it was too difficult, local media reports say.

The incident happened during a philosophy exam at the University of Limpopo in the remote northern part of South Africa, BBC has said.

Videos have been posted on social media about the protest, with at least one student seen walking on a desk.

One of the students who asked not to be named told Sowetan Live that they were expecting a mix of difficult and easy questions, and were shocked that the exam was far more difficult than they had expected.

She said: To show that this test was unfair, the entire class walked out. Even those who are geniuses left."

Another student said: The lecturer himself does not understand philosophy. So how can he teach it to us? The test was not what we expected. It was set up to be difficult."


Posted by: Fred || 08/31/2018 00:00 || Comments || Link || E-Mail|| [6499 views] Top|| File under:
-Signs, Portents, and the Weather-
This Man Had to Have His Arm Amputated After Eating Raw Seafood (foto caution)
[NEJM via Health.com] A 71-year-old man needed his forearm amputated after eating raw seafood, according to a case report in a recent issue of the New England Journal of Medicine.

The unnamed man went to a South Korea emergency room after having a fever for two days and "excruciating pain" in his left hand. The cause? A dark purple blister covering much of his palm, with more swelling and discoloration on the back of his hand. Twelve hours before the blister developed, he had eaten raw seafood, according to the NEJM.



How do you like your seafood? Well cooked please, thanks for asking.
Posted by: Besoeker || 08/31/2018 03:50 || Comments || Link || E-Mail|| [6499 views] Top|| File under:
-Land of the Free
Vietnam Veteran Who Was Shot by Police While Defending his Grandson Given a Hero's Burial
[Guns America] A Vietnam War veteran and Bronze Star and Purple Heart recipient was laid to rest this weekend after being shot by police defending his grandson from a home intruder.

Richard "Gary" Black, 73, was in his Aurora, Colorado, home around 1:30 a.m. last month when a naked man broke down their front door and began assaulting his grandson. Black shot the intruder, but police shot Black when they arrived at the scene and saw him carrying a handgun and a flashlight.

The incident has been described as one of the most tragic police shootings in the city's history, according to the Denver Post, and those who were there hailed him as a hero both in the service and at home.

"He was a hero coming out of that war, and he died a hero defending his family," said Mark Potter, chaplain for American Legion Post 22 in Northglenn, Colorado.
Posted by: Besoeker || 08/31/2018 03:41 || Comments || Link || E-Mail|| [6499 views] Top|| File under:
Africa North
Egypt appoints first-ever Christian woman as governor
[IsraelTimes] Egypt's President Abdel-Fattah el-Sissi has sworn in several new provincial governors, including the first-ever Coptic Christian woman to hold the position.

Manal Awad Mikhail has been appointed governor of Damietta province. She was previously a deputy for the Giza governor.

The reshuffle included new governors for Cairo, Giza, Luxor, Aswan and North Sinai.

Egypt appointed the first-ever female governor to the province of Beheira in a reshuffle last year.
Posted by: trailing wife || 08/31/2018 00:00 || Comments || Link || E-Mail|| [6528 views] Top|| File under:
Africa Subsaharan
Oil-rich South Sudan to resume production in war-hit region
[ARABNEWS] JUBA: Emboldened by a new peace deal, civil war-torn South Sudan said that it will resume oil production in a key region next month to make up for more than $4 billion of revenue lost during years of fighting.

South Sudan, with Africa's third-largest oil reserves, will renew drilling in northern Unity State for the first time since the fields were destroyed when the conflict began in late 2013, oil ministry officials told The

News Agency that Dare Not be Named

.

The goal is to have all five locations there operational by the end of the year and working alongside the oil fields in Upper Nile State, which operated throughout the civil war.

South Sudan's economy is almost entirely dependent on exports of oil from its 3.5 billion barrels of reserves. Most of the oil rigs were shut down or destroyed by the civil war. The fighting that killed tens of thousands of people has also devastated the economy and sent prices for everyday items soaring.
Posted by: Fred || 08/31/2018 00:00 || Comments || Link || E-Mail|| [6501 views] Top|| File under:
Probe Clears State Dept of Wrongdoing in Cuba Sonic Attacks
[Free Beacon] The State Department on Thursday formally cleared Obama and Trump administration officials from any wrongdoing in the lead-up and response to the still-unexplained sonic attacks in Cuba that harmed the health of at least 25 U.S. personnel, although it cited some problems with security staffing vacancies and communications "challenges."

After delivering the official report to Congress, the agency released a "fact sheet" to the press on the Accountability Review Board's (ARB) findings and recommendations. The ARB process, which Congress established, investigates what happened and issues recommendations aimed at preventing future incidents.

"The ARB found the department's security systems and procedures were overall adequate and properly implemented, though there were significant vacancies in security staffing and some challenges with information sharing and communication," the fact-sheet statement said.

"The ARB did not find any U.S. government employee engaged in misconduct or performed unsatisfactorily in a way that contributed to these incidents," it continued.

The long-awaited report did not provide a timeline of exactly when U.S. personnel in Havana began to report the strange sonic incidents and health problems related to them, nor when they ended.
Posted by: Besoeker || 08/31/2018 02:25 || Comments || Link || E-Mail|| [6505 views] Top|| File under:
Argentina's currency collapses
[CNBC] Investors are increasingly concerned Latin America's third-largest economy could soon default as it struggles to repay heavy government borrowing.

The peso is down more than 45 percent against the greenback this year, exacerbating pre-existing fears over the country's weakening economy and inflation running at 25.4 percent this year.

"I know that these tumultuous situations generate anxiety among many of you ... I understand this, and I want you to know I am making all decisions necessary to protect you," Macri said.
Posted by: Fred || 08/31/2018 00:00 || Comments || Link || E-Mail|| [6493 views] Top|| File under:
Caucasus/Russia/Central Asia
Belgium Steel exec mysteriously falls to his death within view of Kremlin
[NY Post] One of the leading Western executives working for big business in Russia was found dead close to the Kremlin on Thursday.

The body of Dr. Bruno Charles De Cooman was discovered beneath his luxury ninth-floor apartment near Red Square.

The academic and businessman worked for Vladimir Putin's fried Vladimir Lisin's NLMK steel empire.

De Cooman, 59, arrived on Thursday at the historic House on the Embankment ‐ besides the Moscow River almost opposite the Kremlin ‐ with a friend.

A friend said De Cooman ‐ a vice-president of NLMK ‐ had planned to go upstairs and return. However, his body was found minutes later on the ground below.

He was reported dead before the ambulance arrived on Serafimovicha Street.



Related: Radio Free Europe - Belgian Executive Found Dead In Moscow After Apparent Fall
Posted by: Besoeker || 08/31/2018 02:49 || Comments || Link || E-Mail|| [6514 views] Top|| File under:
Economy
IBM Laid Off 20K Older Americans, Sought to Import 37K Foreign Workers
[Breitbart] Outsourcing corporation IBM laid off about 20,000 older Americans in the last five years, a new investigation reveals, while the tech multinational sought to import at least 37,000 foreign workers to take U.S. jobs.

A joint investigation by ProPublica and Mother Jones reveals that about 60 percent of the Americans that were laid off by IBM in the last five years were workers over the age of forty. This amounts to about 20,000 40-years-old and older Americans being laid off by IBM since 2014.

At the same time, IBM has attempted to import at least 37,000 foreign workers on H-1B visas since 2016.

Every year, more than 100,000 foreign workers are brought to the U.S. on the H-1B visa and are allowed to stay for up to six years. That number has ballooned to potentially hundreds of thousands each year, as universities and non-profits are exempt from the cap. With more entering the U.S. through the visa, Americans are often replaced and forced to train their foreign replacements.

Publicly available data reviewed by Breitbart News reveals that in 2018, alone, IBM was one of the top three multinational corporations trying to import more than 10,000 H-1B foreign workers to take American jobs.

In 2017 and 2016, combined, IBM sought to import nearly 26,000 H-1B foreign workers to take coveted, high-paying jobs in the tech industry.
Posted by: Besoeker || 08/31/2018 15:22 || Comments || Link || E-Mail|| [6543 views] Top|| File under:
Coca-Cola takes plunge into coffee with $5.1 billion Costa deal
(Reuters) - Coca-Cola Co (KO.N) has agreed to buy coffee chain Costa for $5.1 billion including debt to extend its push into healthier drinks and take on the likes of Starbucks and Nestle in the booming global coffee market.

The purchase from Britain's Whitbread (WTB.L) of Costa's almost 4,000 outlets thrusts the world's biggest soda company into one of the few bright spots in the sluggish packaged food and drinks sector.

Paying about 1 billion pounds ($1.3 billion) more than some analysts had expected, Coke will use its distribution network to supercharge Costa's expansion as it chases current coffee chain market leader Starbucks (SBUX.O) and its almost 29,000 stores across 77 markets.

Beyond coffee shops, Coca-Cola CEO James Quincey, himself a Briton who is familiar with the Costa brand, said Costa would provide an important growth platform ranging from beans to bottled drinks in what is one of the world's fastest-growing drink categories, growing 6 percent. (bit.ly/2wyISYp)

"Coca-Cola doesn't have a broad, global portfolio in this growing category," Quincey said, highlighting Costa's retail footprint, roastery, supply chain and Costa Express vending system, which the company plans to expand.
Posted by: Besoeker || 08/31/2018 07:49 || Comments || Link || E-Mail|| [6503 views] Top|| File under:
Europe
UK To Spend $100+ Million to Explore GPS/Galileo Post Brexit Alternative
The 100 million is just for the study. The EUnochs are going to make the UK bleed for daring to leave the European "super state."


Britain may be denied full access to the EU's Galileo satellite navigation system on security grounds after Brexit and this may cost UK firms billions of pounds, hundreds of jobs and create national security problems for the nation. In light of this the British government announced that it will spend over $100 million to study launching a GPS alternative of its own.

In a UK Government statement released yesterday officials announced they plan to use £92 million ($119.69 million) from a £3 billion brexit readiness fund to pay for the study.

"The danger space poses as a new front for warfare is one of my personal priorities." said Gavin Williamson, U.K. defense secretary, in the statement. "It is absolutely right that we waste no time in going it alone if we need an independent satellite system to combat those emerging threats,"

Space News reports that British government officials have hinted for months that the country could seek to develop its own satellite navigation system if it's unable to work out an agreement with the E.U. on continued participation in Galileo.

After Brexit, British companies could be denied contracts and barred from working on Galileo development. The British military could also be locked out of Galileo's military-specific services if an agreement is not reached between the UK and EU.


I thought that the UK and US had a special relationship where they could use our GPS without spending themselves penniless on independent systems.
Posted by: Alaska Paul || 08/31/2018 12:53 || Comments || Link || E-Mail|| [6493 views] Top|| File under:
Fifth Column
Reuters Misleads (Again) In Headline About Trump / McCain Funeral
I seem to recall at least two people specifically told not to attend anything related to John McCain's funeral proceedings - Sarah Palin and Donald Trump - look how these assholes portray it...



[Reuters] - Washington lauds McCain as one of America's 'bravest souls;' Trump absent

WASHINGTON ‐ Washington's bitterly divided leaders came together on Friday to praise the late Senator John McCain as an embodiment of America's fighting spirit, idealism and sense of humor, but there was one notable absentee: President Donald Trump.
...
McCain helped plan the events around his funeral. He made it clear to family and friends that he wanted Democratic former Vice President Joe Biden, Bush and Obama to speak ‐ but that Trump was not welcome.



Waiting until the very last paragraph to tell us why Trump wasn't there, which is quite a bit different from 'Trump absent', isn't it?
Posted by: Raj || 08/31/2018 17:14 || Comments || Link || E-Mail|| [6559 views] Top|| File under:
Home Front: Politix
Sessions Is Safe at Least Until November Elections, Trump Says
[Bloomberg] President Donald Trump said Attorney General Jeff Sessions's job is safe at least until the midterm elections in November.

"I just would love to have him do a great job," Trump said Thursday in an Oval Office interview with Bloomberg News. Asked if he'd keep Sessions beyond November, he declined to comment.

Trump has repeatedly attacked Sessions in private and in public for recusing himself in March 2017 from the investigation of Russian interference in the 2016 presidential election. Deputy Attorney General Rod Rosenstein then appointed Robert Mueller as special counsel to conduct what's become a wide-ranging probe, including whether people around Trump conspired with the Russians and whether the president sought to obstruct justice.
Posted by: Besoeker || 08/31/2018 00:00 || Comments || Link || E-Mail|| [6505 views] Top|| File under:
India-Pakistan
Jirga rulings on criminal cases 'against fundamental human rights': CJP
[DAWN] Chief Justice of Pakistain Mian Saqib Nisar on Thursday deemed the jirga system "against fundamental human rights
...which often include carefully measured allowances of freedom at the convenience of the state...
" and recommended that its scope be limited to civil cases only.

The incumbent chief justice made those remarks while hearing a vani and sawara (marriage of underage girls against their will to settle murder and tribal disputes) case first taken up in 2005 during former chief justice Iftikhar Mohammad Chaudhry's tenure.

"The jirga system is against fundamental human rights," Justice Nisar said. "Jirga and panchayat (tribal councils) cannot have the right to vani girls and award capital punishments.

"Some people take their disputes to Jamaat-ud-Dawa


...the front organization of Lashkar-e-Taiba...


, which then imposes heavy fines. This is illegal," the top judge warned.

The chief justice defined the limit of a jirga's legal powers and jurisdiction, saying: "Jirga and panchayat can only settle minor civil disputes. If they are approached in such cases then that's fine. However,


ars longa, vita brevis...


jirga rulings on criminal cases intrude on the legal jurisdiction of Pak courts."

Justice Nisar asked the advocate generals whether any legislation in this regard had been done at the provincial level.

The chief justice also urged the federal government to take remedial action, "draft a law and send it to parliament.

"Only parliament [then] can pass or reject such a law," he added.

An additional advocate general told the chief justice that "the Sindh High Court has already declared the jirga system as illegal."

At this, Justice Ijazul Ahsan added: "KP and Balochistan

...the Pak province bordering Kandahar and Uruzgun provinces in Afghanistan and Sistan Baluchistan in Iran. Its native Baloch propulation is being displaced by Pashtuns and Punjabis and they aren't happy about it...


have the most number of jirgas."


Posted by: Fred || 08/31/2018 00:00 || Comments || Link || E-Mail|| [6491 views] Top|| File under: Govt of Pakistan
14-year-old girl kidnapped, raped in Karachi's Surjani
[DAWN] KARACHI: A teenage girl was kidnapped and allegedly raped in Surjani Town,

a police brass hat

said on Wednesday.

The police tossed in the slammer
Into the paddy wagon wit' yez!
five suspects including a woman who were allegedly trying to shift the victim to Punjab
1.) Little Orphan Annie's bodyguard
2.) A province of Pakistain ruled by one of the Sharif brothers
3.) A province of India. It is majority (60 percent) Sikh and Hindoo (37 percent), which means it has relatively few Moslem riots....
for sale, said Bloody Karachi


...formerly the capital of Pakistain, now merely its most important port and financial center. It is among the largest cities in the world, with a population of 18 million, most of whom hate each other and many of whom are armed and dangerous...


West SSP Dr Rizwan Ahmed Khan.

The 14-year-old girl was kidnapped from Surjani Town on August 26.

The police have registered FIR (508/18) under Section 365-B of Pakistain Penal Code against unknown suspects on complaint of the girl's father.

Acting on a tip-off on Wednesday, the police raided a house situated in Khuda Ki Basti of Surjani Town, arrested five suspects including a woman and recovered the girl.

"During initial interrogation, the girl disclosed that the accused kidnapped her [when she was on her way home] and took her to some unknown place at Nazimabad where they raped her," said the SSP West.

"Today they shifted her to Surjani Town and were planning to shift her to Punjab for sale," said the SSP, adding that further investigation was in process.

Another officer, Surjani SHO Nasrullah Khan, told Dawn that they have sent the girl to Abbasi Shaheed Hospital for medical examination.

The girl, who works in bungalows in the area from where she was kidnapped, told the police that she was returning home when a rickshaw driver allegedly kidnapped her. The officer said that the girl was kept at the home of the arrested woman.

The girl belonged to Karachi while the kidnappers originally hailed from Rahim Yar Khan in Punjab.


Posted by: Fred || 08/31/2018 00:00 || Comments || Link || E-Mail|| [6515 views] Top|| File under: Human Trafficking
Home Front: Culture Wars
Texas Company Must Forfeit Over $5 Million for Hiring Illegal Aliens
h/t Gates of Vienna


A company in Texas must forfeit $5.5 million to the government for hiring illegal aliens over a course of nine years, according to the U.S. Attorney's Office for the Southern District of Texas Wednesday.

Waste Management of Texas hired at least three managers who actively encouraged illegal aliens to work between 2003 to April 2012, according to a press release from the attorney's office. Many workers were hired or rehired with little to no regard to authorization status at the Houston location.

"The non-prosecution agreement requires Waste Management to continue its substantial remedial measures to address all past immigration violations and forfeit more than $5.5 million in proceeds gained from hiring an illegal workforce at the Afton [Street] location," U.S. Attorney Ryan Patrick said in statement.
Posted by: g(r)omgoru || 08/31/2018 04:30 || Comments || Link || E-Mail|| [6513 views] Top|| File under:
Government
Pres. Trump eliminates pay raises for civilian federal employees
[AXIOS] In a letter sent to House Speaker Paul Ryan on Thursday, President Trump announced that a majority of civilian federal employees will not receive pay increases next year, undoing the original 2.1% pay increase that was set to take effect in 2019.

The details: The president explained the change is an effort "to put our Nation on a fiscally sustainable course, and Federal agency budgets cannot sustain such increases." No change has been announced for pay increases of military troops, which are still on track to receive a 2.6% bump according to the Military Times, marking their biggest pay raise since 2009.
Posted by: Besoeker || 08/31/2018 00:00 || Comments || Link || E-Mail|| [6515 views] Top|| File under:
Who's in the News
43
[untagged]
5
Govt of Iran
3
Islamic State
3
Commies
2
Govt of Syria
2
al-Nusra
2
Govt of Iran Proxies
2
Govt of Pakistan
2
Houthis
2
Human Trafficking
2
Moslem Colonists
1
Salafists
1
Sublime Porte
1
Arab Spring
1
Taliban
1
PLO
1
Govt of Qatar (MB)
1
Govt of Iraq
1
Hamas
Bookmark
E-Mail Me
The Classics
The O Club
Rantburg Store
The Bloids
The Never-ending Story
Thugburg
Gulf War I
The Way We Were
Bio
Merry-Go-Blog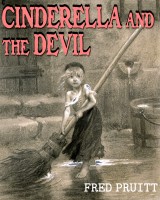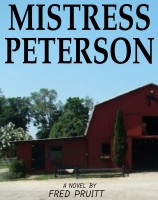 On Sale now!


A multi-volume chronology and reference guide set detailing three years of the Mexican Drug War between 2010 and 2012.

Rantburg.com and borderlandbeat.com correspondent and author Chris Covert presents his first non-fiction work detailing the drug and gang related violence in Mexico.

Chris gives us Mexican press dispatches of drug and gang war violence over three years, presented in a multi volume set intended to chronicle the death, violence and mayhem which has dominated Mexico for six years.
Click here for more information


Meet the Mods
In no particular order...


Steve White
Seafarious
Pappy
lotp
Scooter McGruder
john frum
tu3031
badanov
sherry
ryuge
GolfBravoUSMC
Bright Pebbles
trailing wife
Gloria
Fred
Besoeker
Glenmore
Frank G
3dc
Skidmark
Alaska Paul



Better than the average link...



Rantburg was assembled from recycled algorithms in the United States of America. No trees were destroyed in the production of this weblog. We did hurt some, though. Sorry.
3.236.52.68

Help keep the Burg running! Paypal: