-Lurid Crime Tales-
Florida video game shooter had been in nut-house, still purchased guns ?
[ABC] JACKSONVILLE, Fla. -- Court records obtained by The Associated Press show that a man accused of killing two people and then himself at a video gaming competition in Florida had been hospitalized for mental illness.

Divorce filings from the parents of 24-year-old David Katz of Baltimore say that as a teenager he was twice hospitalized in psychiatric facilities and that he was prescribed anti-psychotic and anti-depressant medications.

The records show Katz's parents disagreed deeply on how to care for their troubled son. Katz's father claimed his estranged wife was exaggerating symptoms of mental illness as part of the couple's long-running and acrimonious custody battle. They divorced in 2007.

Authorities say Katz killed two people and wounded nine others Sunday before fatally shooting himself at the "Madden NFL 19" tournament in Jacksonville.



Related: Townhall - The Jacksonville Shooter Was Hospitalized For Mental Illness...How Was He Able To Buy A Firearm?
Posted by: Besoeker || 08/28/2018 01:22 || Comments || Link || E-Mail|| [336063 views] Top|| File under:
-Short Attention Span Theater-
30 years on - Remembering Ramstein
[Vegas Review] BERLIN ‐ Survivors and the families of those killed during a 1988 air show at the U.S. Air Base in Ramstein are commemorating the 30th anniversary of the aviation disaster in Germany.

A religious ceremony was planned Tuesday to remember the 70 people who died when three Italian stunt planes collided on Aug. 28, 1988.

One of the planes crashed into a crowd of spectators, injuring more than 1,000 people. Hundreds of people at the show suffered life-changing burns.

Relatives and survivors will also be allowed to visit the normally off-limits air base.
Posted by: Besoeker || 08/28/2018 07:33 || Comments || Link || E-Mail|| [336065 views] Top|| File under:
-Signs, Portents, and the Weather-
China Has Withheld Samples of a Dangerous Flu Virus
[MSN] For over a year, the Chinese government has withheld lab samples of a rapidly evolving influenza virus from the United States ‐ specimens needed to develop vaccines and treatments, according to federal health officials.

Despite persistent requests from government officials and research institutions, China has not provided samples of the dangerous virus, a type of bird flu called H7N9. In the past, such exchanges have been mostly routine under rules established by the World Health Organization.

Now, as the United States and China spar over trade, some scientists worry that the vital exchange of medical supplies and information could slow, hampering preparedness for the next biological threat.

The scenario is "unlike shortages in aluminum and soybeans," said Dr. Michael Callahan, an infectious disease specialist at Harvard Medical School.

"Jeopardizing U.S. access to foreign pathogens and therapies to counter them undermines our nation's ability to protect against infections which can spread globally within days."

Experts concur that the world's next global pandemic will likely come from a repeat offender: the flu. The H7N9 virus is one candidate.

Sign Up For the Morning Briefing: Asia and Australia Newsletter

Since taking root in China in 2013, the virus has spread through poultry farms, evolving into a highly pathogenic strain that can infect humans. It has killed 40 percent of its victims.

If this strain were to become highly contagious among humans, seasonal flu vaccines would provide little to no protection. Americans have virtually no immunity.
Posted by: Besoeker || 08/28/2018 00:00 || Comments || Link || E-Mail|| [336062 views] Top|| File under:
Climate Activists board Ice-strong Boat Aug 23, stuck in ice Aug 24
[WattsUWithThat] From August 23 to Sept. 13, the University of Rhode Island..., with major funding from the U.S. National Science Foundation and additional support from the Heising-Simons Foundation, will conduct the innovative Northwest Passage Project research expedition .......... to aid understanding of / document climate change effects...On the morning of August 24th, the Akademik Ioffe ‐ the vessel carrying the participants of the National Science Foundation funded Northwest Passage Project being conducted by the University of Rhode Island ‐ became grounded


(forced by ice)


in the western Gulf of Boothia in the Canadian Arctic Archipelago...between 80 and 90 of the passengers will fly from the remote Arctic coastline community back to Yellowknife.

The Transportation Safety Board is considering whether it will send investigators to the site.

A board spokesman says the ship has suffered some damage.
Posted by: lord garth || 08/28/2018 00:00 || Comments || Link || E-Mail|| [336072 views] Top|| File under:
Britain
British intel agencies brushed off Nunes attempt to investigate Steele dossier
[The Hill] House Intelligence Committee Chairman Devin Nunes (R-Calif.) tried unsuccessfully earlier this month to meet with the heads of three British intelligence agencies in his efforts to probe the so-called "Steele dossier," according to media reports.

The Atlantic on Tuesday first reported Nunes's attempt to meet with the MI5, MI6 and GCHQ agencies while in London. The magazine reported that Nunes was seeking information on Christopher Steele, the former British intelligence officer who compiled a dossier of opposition research on President Trump during the 2016 campaign.

Representatives from the agencies considered meeting with Nunes but were unable to because of scheduling conflicts, according to Reuters. Nunes was looking into Steele's service record and his contacts with Bruce Ohr, a Department of Justice (DOJ) official who has faced attacks from Trump and his allies over his ties to the dossier.

According to Reuters and The Atlantic, Britain's deputy national security adviser, Madeline Alessandri, met with Nunes during his trip.

In February, Republicans on the House Intelligence panel, which is chaired by Nunes, voted to release a memo claiming that DOJ abused government surveillance powers when it surveilled Trump campaign aide Carter Page during the 2016 campaign.

The memo alleged that the surveillance warrant for Page was based on the Steele dossier, which makes a number of salacious allegations about Trump's ties to Russia. The dossier was partially funded by Hillary Clinton's campaign and the Democratic National Committee.

The FBI harshly criticized the release of the memo, saying in a statement at the time that it had "grave concerns about material omissions of fact that fundamentally impact the memo's accuracy."
Posted by: Besoeker || 08/28/2018 13:04 || Comments || Link || E-Mail|| [336069 views] Top|| File under:
Double Murder of Syrian Mother and daughter in Birmingham.
[TheSun] THE first pictures have been released of a mum and daughter stabbed to death - as police hunt the younger woman's on-the-run ex-lover.

The two women - Raneem Oudeh, 22 and Khaola Saleem, 49, "screamed like animals" after being stabbed and left to die in the street today.

A double murder investigation has been launched after the attack on Northdown Road in Solihull, West Mids, at around 12.30am this morning.

Police are hunting Raneem's ex lover, Janbaz Tarin, 21.

The two women were found with serious stab wounds outside a house on the street.

Paramedics battled to save the mother and daughter - who are believed to be originally from Syria and had lived in the UK for the last 16 years - but they were pronounced dead at the scene.
Posted by: Bright Pebbles || 08/28/2018 00:00 || Comments || Link || E-Mail|| [336062 views] Top|| File under: Moslem Colonists
Caribbean-Latin America
Dan Pipes, WSJ: Venezuela's Tyranny of Bad Ideas
[WSJ] Socialism was a proven failure, but Hugo Chávez got his countrymen to try it.

Ideas run the world. Good ones create freedom and wealth; bad ones, oppression and poverty. You are not what you eat, but what you think.

Politicians in particular fall under the sway of ideas. As John Maynard Keynes put it, "Practical men, who believe themselves to be quite exempt from any intellectual influence, are usually the slaves of some defunct economist. Madmen in authority, who hear voices in the air, are distilling their frenzy from some academic scribbler of a few years back. . . . It is ideas, not vested interests, which are dangerous for good or evil."

The story of Venezuela makes this point with singular clarity. In 1914 the discovery of oil brought the country vast revenues and produced a relatively free economy. By 1950 Venezuela enjoyed the fourth-highest per capita income in the world, behind only the U.S., Switzerland and New Zealand. As late as 1980, it boasted the world's fastest-growingeconomy in the 20th century. In 2001 Venezuela still ranked as Latin America's wealthiest country.

Venezuela's troubles, however, had begun long before. Starting around 1958, government interference in the economy, including price and exchange controls, higher taxes, and restrictions on property rights, led to decades of stagnation, with per capita real income declining 0.13% from 1960-97. Still, it remained a normal, functioning country.

Today the country with the world's largest oil reserves suffers from a severely contracting economy, runaway inflation, despotism, mass emigration, criminality, disease, hunger and starvation, with circumstances deteriorating daily. Venezuela's economy contracted by 16% in 2016, 14% last year and a predicted 15% in 2018. Inflation was at 112% in 2015 and 2,800% at the end of last year. Economist Steve Hanke finds an annualized rate of around 65,000% for 2018, making Venezuela's one of the most severe hyperinflations ever. Food shortages led to an average weight loss among Venezuelans of 18 pounds in 2016 and 24 pounds in 2017.

What caused this crisis? Foreign invasion, civil war, natural disaster, substitutes for oil, or agricultural plagues? No, bad ideas, pure and simple.

Socialism might have been a proven failure globally, but Hugo Chávez convinced Venezuelans to try it. On becoming president in 1999, he stole, dominated, polarized and jailed. Benefiting from about $1 trillion in oil sales during his 14 years as president, he had the means to launch massive social spending programs to secure votes. He could even afford to kill the goose laying golden eggs, replacing competent professionals at the government-owned oil company with agents, stooges and sycophants. In the grandest socialist tradition, his daughter María accumulated a fortune estimated at $4.2 billion in 2015, according to Venezuelan press reports.

"The trouble with socialism," Margaret Thatcher once observed, "is that eventually you run out of other people's money." Chávez pre-empted that problem by seeking treatment for his cancer in Havana, where, Fox News reports, he "was assassinated by Cuban malpractice." He died in March 2013, about a year before oil prices tumbled, and conveniently bequeathed the disaster that followed to Nicolás Maduro, his still more brutal and incompetent handpicked successor. Once oil revenues shrank, the true costs of Chávez' bankrupt ideas became clear. Venezuela is now sinking into totalitarianism, using military force to keep socialism afloat.

Bad ideas have always existed, but they acquired new importance with the advent of liberalism in the late 17th century. Before then, conservatism‐respecting tradition while adapting it to new circumstances‐had prevailed. An individual king's or religious leader's besotted vision could progress only so far before convention rolled it back. Liberalism rendered tradition optional by optimistically deeming each person capable to think through the great issues from first principles on his own.

Radical theories proliferated, especially during the French Revolution. The floodgates were opened for ideas unmoored from experience and common sense, such as conspiracy theories. These ideas incubated through the 19th century and came to terrible fruition after World War I with fascism, Nazism, socialism and communism. As historian Paul Johnson notes, "The worst of all despotisms is the heartless tyranny of ideas."

The roll call of tyrants who have imposed their own philosophies over the past century is depressingly long, including Mussolini, Lenin, Stalin, Tojo, Hitler, Ho, Mao, Kim, Nasser, Pol Pot, Mugabe, Assad, Saddam Hussein, Khomeini, and Chávez. They fully understood their own game; as Stalin reportedly observed, "Ideas are more powerful than guns." Each one devastated his fiefdom.

If bad ideas bring horror, their antidote lies in conservative, modest, tried-and-tested ideas that respect tradition and human nature; not in revolutionary lurches and grandiose experiments, but in incremental improvements on customary practices.

At a moment when many Democrats are ignoring the lessons of Venezuela and swooning over socialism, it's back to the barricades in the war of ideas.
Posted by: Besoeker || 08/28/2018 07:50 || Comments || Link || E-Mail|| [336066 views] Top|| File under:
Economy
Foxconn pledges $100 million matching gift to UW-Madison to establish new research enterprise
[Journal Sentinel] MADISON - Foxconn Technology Group on Monday pledged up to $100 million to the University of Wisconsin-Madison, including funding to help establish a new interdisciplinary research facility for the College of Engineering that will collaborate with the company's planned manufacturing complex in southeast Wisconsin.

Foxconn Chairman and founder Terry Gou was on campus to make the announcement at the Wisconsin Institute for Discovery alongside UW Chancellor Rebecca Blank and several campus deans from colleges that stand to benefit.

To receive the full $100 million from Foxconn, UW must raise another $100 million in private gifts over the next two years as part of a broader, $3.2 billion fundraising campaign dubbed All Ways Forward.

The subcampaign to match Foxconn's gift will focus on supporting research that advances engineering, data and computer science, ROTC Building, and human health. A matching gift is intended to provide an incentive for others to step up, according to university officials.

"Foxconn would not be obligated to complete the $100 million gift, unless UW raises an equivalent amount by the end of the campaign in those broad areas," UW spokesman John Lucas confirmed later Monday.

Earlier, Blank described Foxconn's pledge as the largest investment from a research partner in the university's history and among the largest gifts UW has ever received. It will include money to fast-track a new engineering building that has been only on the long-range drawing board until now.
Posted by: Besoeker || 08/28/2018 00:00 || Comments || Link || E-Mail|| [336073 views] Top|| File under:
Europe
Follow-on to Fred's Chemnitz piece: Germany: 6 people injured during violent far-right 'migrant crime related' protest
[ABC] Germany's top security official offered to send federal assistance to the eastern state of Saxony on Tuesday following violence during a far-right protest in the city of Chemnitz that left at least six people injured.

The protest late Monday, sparked by the killing of a 35-year-old German man in an altercation with migrants over the weekend, erupted into clashes between neo-Nazis and left-wing counter-protesters. Opposition parties criticized police for failing to prevent the violence.

"The police in Saxony are in a difficult situation," Interior Minister Horst Seehofer said. "Should it be requested, the federal government will provide police support."

Green lawmaker Konstantin von Notz urged Seehofer to consider resigning, accusing him of fanning anti-migrant sentiment over the past year.

Von Notz told the news portal t-online.de that the violence in Chemnitz recalled events elsewhere in eastern Germany during the early 1990s, when authorities failed to stop far-right mobs from attacking migrants.

The German news agency dpa reported that Chemnitz police acknowledged having mobilized too few officers for the demonstration. Footage showed officers struggling to prevent far-right protesters breaking through police lines and demonstrators performing Nazi salutes and chanting "the national resistance is marching here!"

The state of Saxony has long been a hotbed of anti-migrant sentiment. The far-right Alternative for Germany party received almost a quarter of the vote in Chemnitz last year.

Chemnitz police said they have arrested a 22-year-old Syrian and a 21-year-old Iraqi on suspicion of manslaughter in the stabbing death of the German man after a street festival early Sunday. Prosecutors said the killing was preceded by a verbal confrontation that escalated.
Posted by: Besoeker || 08/28/2018 07:44 || Comments || Link || E-Mail|| [336075 views] Top|| File under: Moslem Colonists
Moroccan Star Arrested in France for Another Alleged Rape
Rape jihad, or just feeling entitled?

[AnNahar] A French prosecutor said Moroccan singer Saad Lamjarred is being held in police custody on suspicion of committing a rape in the town of Saint-Tropez on the French Riviera.

Draguignan prosecutor's office said Lamjarred, 33, was incarcerated
Drop the heater, Studs, or you're hist'try!
on Sunday, without providing details.

Police custody for rape-related cases can last up to 48 hours.

Lamjarred was previously arrested in October 2016 for having assaulted a French woman in a luxury hotel on the Champs-Elysee avenue. He was charged with aggravated rape and assault.

The case has not been brought to trial yet.

Lamjarred is well known on the Arab pop music scene. His video "Lm3allem" has over 650 million views on Youtube.

King Mohammed VI awarded him Morocco's highest national honor in 2015.
Posted by: trailing wife || 08/28/2018 00:00 || Comments || Link || E-Mail|| [336062 views] Top|| File under: Moslem Colonists
India-Pakistan
KP governor orders probe into incident at Agricultural University Peshawar
[DAWN] The caretaker governor of Khyber-Pakhtunkhwa, Mushtaq Ahmed Ghani, on Monday took notice of an incident at the Agricultural University Beautiful Downtown Peshawar


...capital of Khyber Pakhtunkhwa administrative and economic hub for the Federally Administered Tribal Areas of Pakistan. Peshawar is situated near the eastern end of the Khyber Pass, convenient to the Pak-Afghan border. Peshawar has evolved into one of Pakistan's most ethnically and linguistically diverse cities, which means lots of gunfire.


where the varsity's admin officer reportedly misbehaved with a student and pointed a gun at his face.

The caretaker governor ordered an inquiry into the incident and asked the university administration to uncover the facts related to the incident.

According to DawnNewsTV, the admin officer of Agricultural University Peshawar physically abused a student following an exchange of harsh words with him.

The admin officer reportedly drew a weapon at him and also threatened other students by pointing the gun towards them.

"Such incidents are totally unacceptable in an educational institution," the KP governor was quoted as saying.


Posted by: Fred || 08/28/2018 00:00 || Comments || Link || E-Mail|| [336063 views] Top|| File under: Govt of Pakistan
Asif Zardari, Faryal Talpur appear before FIA in money laundering probe
[DAWN] Former president
Asif Ali Ten Percent Zardari
... husband of the late Benazir Bhutto


... 11th Prime Minister of Pakistain in two non-consecutive terms from 1988 until 1990 and 1993 until 1996. She was the daughter of Zulfikar Ali Bhutto, founder of the Pakistain People's Party, who was murdered at the instigation of General Ayub Khan. She was murdered in her turn by person or persons unknown while campaigning in late 2007. Suspects include, to note just a few, Baitullah Mehsud, General Pervez Musharraf, the ISI, al-Qaeda in Pakistain, and her husband, Asif Ali Zardari, who shows remarkably little curiosity about who done her in...


, who has been singularly lacking in curiosity about who done her in ...
and his sister Faryal Talpur appeared before a joint investigation team of the Federal Investigation Agency (FIA) in Islamabad to record their statement in a multi-billion rupee money laundering and fake bank accounts case open against them.

The two, along with several PPP leaders ‐ including Yousaf Raza Gillani, Raja Pervez Ashraf, Sherry Rehman and Qamar Zaman Kaira ‐ reached the FIA Islamabad directorate amid tight security.

There, an FIA team questioned the siblings on fake accounts and transactions associated with them.

Zardari, while talking to the media, shrugged off the proceedings.

"It is a fake case and unfortunately the case against me was filed during the tenure of Nawaz Sharif

... served two non-consecutive terms as prime minister, heads the Pakistain Moslem League (Nawaz). Noted for his spectacular corruption, the 1998 Pak nuclear test, border war with India, and for being tossed by General Musharraf, then by the courts...
. It was filed on the behest of Mian Sahab," he regretted.

"The FIA (officials) can ask whatever they want, but the crux of the matter is [the] facts [speak otherwise]," the PPP supremo said when asked about the probe.


Posted by: Fred || 08/28/2018 00:00 || Comments || Link || E-Mail|| [336064 views] Top|| File under: Govt of Pakistan
Olde Tyme Religion
Sexual harassment can't be justified, prohibited in Islam: Egypt's Al-Azhar
[AlAhram] Egypt's Al Azhar Institution said on Monday that sexual harassment was prohibited in Islam and can't be justified under any circumstance.

"Al-Azhar stresses that sexual harassment, whether a sign, verbal or physical, is a prohibited and perverted action," Egypt's biggest Islamic religious institution said.

Al-Azhar added that it followed recent incidents of sexual harassment in the media and social media, condemning how some may blame the clothes of female sexual harassment victims.

"Criminalizing sexual harassment should be absolute with no condition that justifies sexual harassment in regards to the actions or clothing choices of girls, which represents a misunderstanding of the nature of harassment as an attack on a woman's privacy, freedom, and dignity" the statement read.

Using examples from the Holy Koran and Prophet Mohammed (peace be upon Him) about how women should feel safe whether in their life or travel in Islam, al-Azhar attempted to raise social awareness of how harmful sexual harassment is.

Al-Azhar also called on media to avoid publishing any material that promotes or encourages sexual harassment.

The statement comes following a series of sexual harassment incidents recently in Egyptian society where some claimed the women and their attire were the reason behind sexual harassment.
Posted by: trailing wife || 08/28/2018 00:00 || Comments || Link || E-Mail|| [336072 views] Top|| File under:
Syria-Lebanon-Iran
Iran student gets seven years for taking part in protest
[ENGLISH.ALARABIYA.NET] A 21-year-old student in Iran has been sentenced to seven years in prison for taking part in university protests, her lawyer and Iranian media said on Monday.



Gay Paree

a Rafei, an arts student at the University of Tehran, was convicted of "assembly with the intention of acting against national security, propaganda against the system and disrupting public order", according to reformist newspaper Shargh.

Her lawyer, Saeed Khalili, described the sentencing as "unfair and unreasonable" on Twitter.

He was also quoted by Shargh as saying: "In my view, none of these charges are logical or a legally sufficient reason to indicate that she has committed a crime."

Khalili said the alleged crimes were focused on a student union demonstration in early December over issues such as dormitory opening hours.

"All these actions are within the framework of law and rights stated in the constitution," Khalili added.

A total of 45 of her fellow students are also behind bars for their part in much broader unrest that swept the country later in December, according to an article in the reformist Etemad newspaper.

It said at least two of the students have been given sentences of eight years, without providing details, and that all the cases were due to be completed within the next month.

Many Iranians took to Twitter to express their support for Rafei, using the hashtag 'Release

Gay Paree

a Rafei'.


Posted by: Fred || 08/28/2018 00:00 || Comments || Link || E-Mail|| [336064 views] Top|| File under: Govt of Iran
Who's in the News
31
[untagged]
5
Govt of Pakistan
4
Moslem Colonists
4
Govt of Syria
4
Taliban
4
Boko Haram (ISIS)
4
Hamas
2
Houthis
2
Govt of Iran
2
al-Shabaab (AQ)
2
Islamic State
1
Tin Hat Dictators, Presidents for Life, & Kleptocrats
1
al-Nusra
1
Arakan Rohingya Salvation Army
1
Hezbollah
1
Islamic State in the Greater Sahara
1
Muslim Brotherhood
1
Narcos
Bookmark
E-Mail Me
The Classics
The O Club
Rantburg Store
The Bloids
The Never-ending Story
Thugburg
Gulf War I
The Way We Were
Bio
Merry-Go-Blog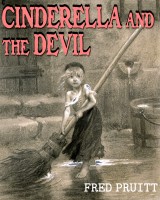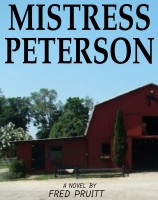 On Sale now!


A multi-volume chronology and reference guide set detailing three years of the Mexican Drug War between 2010 and 2012.

Rantburg.com and borderlandbeat.com correspondent and author Chris Covert presents his first non-fiction work detailing the drug and gang related violence in Mexico.

Chris gives us Mexican press dispatches of drug and gang war violence over three years, presented in a multi volume set intended to chronicle the death, violence and mayhem which has dominated Mexico for six years.
Click here for more information


Meet the Mods
In no particular order...


Steve White
Seafarious
tu3031
badanov
sherry
ryuge
GolfBravoUSMC
Bright Pebbles
trailing wife
Gloria
Fred
Besoeker
Glenmore
Frank G
3dc
Skidmark



Better than the average link...



Rantburg was assembled from recycled algorithms in the United States of America. No trees were destroyed in the production of this weblog. We did hurt some, though. Sorry.
3.231.217.107

Help keep the Burg running! Paypal: