-Lurid Crime Tales-
19 Foreign Nationals Charged With Illegally Voting In 2016 Election
[Daily Wire] The Justice Department announced on Friday that it has charged 19 foreign nationals from 14 countries for illegally voting in the 2016 U.S. elections.

Out of those charged, "nine made false claims of U.S. citizenship in order to vote," The Hill reported. The remaining ten defendants were charged separately for illegally voting. Fox News reports that the following individuals were charged:

Alessandro Cannizzaro, 46, Italy
Dieudonne Soifils, 71, Haiti
Hyo Suk George, 69, Korea
Merius Jean, 54, Haiti
Rosemarie Angelika Harris, 60, Germany
Daniel Tadeusz Romanowski, 39, Poland
Diana Patricia Franco-Rodriguez, 26, Mexico
Ramon Esteban Paez-Jerez, 58, Dominican Republic
Jose Cruz Solano-Rodriguez, 41, Mexico
Guadalupe Espinosa-Pena, 63, Mexico
Sarah Emilia Silverio-Polanco, 35, Dominican Republic
Elizabeth Nene Amachaghi, 44, Nigeria
Maria Rufina Castillo-Boswell, 31, Philippines
Dora Maybe Damatta-Rodriguez, 64, Panama
Elvis David Fullerton, age 54, Grenada
Olive Agatha Martin, 71, Guyana
Kaoru Sauls, 54, Japan
Jose Jaime Ramiro-Torres, 52, El Salvador
Juan Francisco Landeros-Mireles, 64, Mexico

Fox News added that the DOJ also charged another man for "allegedly aiding and abetting another defendant, Espinosa-Pena, in falsely claiming United States citizenship in order to register to vote."

President Donald Trump has made fighting voter fraud a top priority in his administration but has faced significant opposition from Democrats.
Posted by: Besoeker || 08/25/2018 06:29 || Comments || Link || E-Mail|| [6469 views] Top|| File under:
Suspected gunman who fired at luxury high-rise warned: 'I'm about to shoot somebody'
[NYPOST] The man suspected of firing gunshots at a luxury high-rise in Manhattan from Roosevelt Island wrote about shooting "somebody" on his Facebook page weeks earlier.

"This summer is trash. Im bout to shoot somebody," Farris Koroma posted July 14 on his social media page, where he also says he's a member of the Crips gang.

Koroma, 22, allegedly fired bullets near his home on Roosevelt Island around 1:10 a.m. Saturday ‐ hitting apartment windows 1,400 feet across the river, on a luxury building between East 72nd and East 73rd streets.

Security footage shows the suspect blasting a weapon over the river from a waterfront park, accompanied by a woman ‐ his girlfriend, according to a police source.

Koroma turned himself in to police Thursday night after someone who recognized either him or his girlfriend or both from the video called the cops, sources said.

Koroma's neighbors in his Main Street residence said they were shocked at the news. They say he had previously attended college upstate and his mom works at the United Nations


...a formerly good idea gone bad...


over the river, like many residents in the building.

"I am so, so disappointed. I don't know what's wrong, maybe he is trying to join a gang, I don't know. But he's a good kid," said one resident, who wouldn't give his name.

Koroma has also posted several photos of himself inside the UN on Facebook.


Posted by: Fred || 08/25/2018 00:00 || Comments || Link || E-Mail|| [6476 views] Top|| File under:
-Signs, Portents, and the Weather-
Thomas Cook evacuates 300 from Egyptian hotel after couple's deaths
[ARABNEWS]

Britannia

's Thomas Cook said it was evacuating all 301 of its customers from a hotel in Egypt's popular Red Sea resort of Hurghada as a precautionary measure after two of its holidaymakers died in circumstances it said were still unclear.

Local officials said on Friday both deaths were from heart failure, but Egypt's public prosecutor said the cause was still not yet clear.

John Cooper, 69, and his wife Susan Cooper, a 63-year old who worked for the holiday company in

Britannia

, were staying at the Steigenberger Aqua Magic Hotel and died within hours of each other on Tuesday.

Thomas Cook said it had received further reports of illness among guests at the hotel, without elaborating.

"Safety is always our first priority, so as a precautionary measure we have taken a decision to remove all our customers from this hotel," the company said.

The hotel said there had not been a rise in cases of illness.

The incident comes as Egypt is trying to revive tourism, a crucial source of income, while the economy is still struggling from the years of turmoil that followed a 2011 popular uprising.

A statement from the Red Sea provincial governor's office, entitled "normal death of an English old man and his wife," said both had died of heart failure.

John Cooper suffered a "circulatory collapse" and died at the hotel. Susan Cooper was taken to hospital after fainting and died there, it said.

Egypt's public prosecutor later issued a statement saying the cause of the deaths would be revealed as soon as it became clear.

The couple's daughter Kelly Ormerod, who was on the same holiday along with her three children, also said the cause of death had not been established.

"Mum and Dad were fit and healthy, they had no known health problems," she said in a statement to British local radio station 2BR. "We have no cause of death, a post mortem is underway."

"Dad never went to hospital, he died in the hotel room in front of me. I went to hospital in the ambulance with mum where she passed away," she said.

The general manager of the Aqua Magic, which is a franchise of Frankfurt-based Deutsche Hospitality, said the hotel was deeply saddened.

"The doctor's preliminary report indicates that death was due to natural causes," Dieter Geiger said in a statement. "There are no indications to support allegations of an increased incidence of illness at the hotel."

Thomas Cook said it would offer customers alternative hotels in the resort or the option to fly back to

Britannia

later on Friday.

The company said it had last audited the hotel in late July and it had received an overall score of 96 percent.
Posted by: Fred || 08/25/2018 00:00 || Comments || Link || E-Mail|| [6479 views] Top|| File under:
Forest fire in area laden with unexploded munitions prompts evacuations near Berlin
[RT] A huge forest fire is burning outside Berlin, where hundreds are being forced to evacuate, authorities say. Efforts have been hampered by unwent kaboom! munitions located in the forest. Some blasts have already been heard.

Some 600 firefighters are currently battling the wildfire around 50km outside the German capital, Brandenburg Interior Minister Karl-Heinz Schroter said, as quoted by local media. Helicopters and water cannons have been deployed at the scene.

Un

exploded

munitions in the forest are also complicating the firefighting efforts, officials say. "We know there is ammunition lying around in the forest," local politician Guenther Baaske said, adding that some blasts had been heard in the area.

Entire populations in the villages of Frohnsdorf, Klausdorf and Tiefenbrunnen have been ordered to evacuate. "We've had forest fires before but never of this magnitude," Treuenbrietzen Mayor Michael Knappe said. More than 500 people had already fled their homes due to the heavy blaze.

Raimund Engel, the Brandenburg commissioner with responsibility for forest fires, described the situation as "dramatic." He said that the blaze had developed into a "full fire" that spread into the treetops.

The Berlin fire service said that smoke also blanketed the German capital and urged city residents to shut their windows and doors. It added that, due to the smell of burning, the firefighters were responding to "a great many emergency calls and reports of fires."
Posted by: Fred || 08/25/2018 00:00 || Comments || Link || E-Mail|| [6467 views] Top|| File under:
Africa Horn
Kenya: Police Arrest Self-Incriminating Online Sex Pest
[All Africa] Police in Lamu are holding a 23-year-old man who has been bragging online of his alleged sexual relationships with minors.

The man, who is from Kilifi County, was incarcerated
Yez got nuttin' on me, coppers! Nuttin'!
in Mpeketoni, Lamu West, on Wednesday evening.

Confirming the arrest on Thursday, County Directorate of Criminal Investigations boss Paul Leting said the man had already been interrogated but will need to be taken to Nairobi for further questioning.

"It is true. We have arrested the man who has been posting messages on social media about how he engages in sexual relations with children.

"We arrested him in Mpeketoni. We are moving him to Nairobi where we believe he belongs to a bigger syndicate of cybercrime and child molestation," Mr Leting said.

He called on members of the public and social media users to be alert and report such individuals to the police so that action could be taken against them.

In most of his pictures that have gone viral on social media, the man, who is a guard at a local security firm, has been boasting that he is untouchable by police.

In the photo captions, the man describes how he lured his victims, including a Form Two girl and a small child aged between five and six years, and what he did to them.


Posted by: Fred || 08/25/2018 00:00 || Comments || Link || E-Mail|| [6480 views] Top|| File under:
Arabia
Arab pilgrim commits suicide at Grand Mosque in Makkah
[ARABNEWS] : 

An Arab national

did away with himself

by throwing himself off the roof of the Grand Mosque in Makkah on Friday morning, the Saudi Press Agency (SPA) reported.



"Two other pilgrims who were

maimed

in the incident are in a stable condition in hospital," said Ahmad bin Muhammad al-Mansouri,

front man

for the Presidency of the Two Holy Mosques.

Security authorities are investigating the incident, he added.



It is not the first such incident. In June, a

Frenchie

did away with himself

at the Grand Mosque.

And last year, a Saudi tried to set himself on fire in front of the Kaaba ‐ the square stone building at the center of the mosque compound ‐ but was stopped by security forces.

Islam, like other monotheistic religions, prohibits suicide.
Posted by: Fred || 08/25/2018 00:00 || Comments || Link || E-Mail|| [6471 views] Top|| File under:
Bangladesh
10-year-old Narail girl fighting for life after being inhumanly abused
[Dhaka Tribune] A 10-year-old girl is fighting for her life at Narail Sadar Hospital after reportedly being physically abused in an inhuman manner during her employment earlier as a domestic help in Dhaka.

The bed-ridden girl, Roksana, is being provided food, oxygen and other amenities through artificial means as her body is not being able to sustain treatment naturally, said the doctors.

Her relatives alleged that her eight-month stint as a domestic help in Dhaka was filled by medieval abuses by her employers.

Roksana was recruited through Saleha Begum, an acquaintance of her family, who took her to work at the house of Asadullah and his wife Sonia on Tipu Sultan Road in the capital's Wari.

The child was reportedly subjected to various types of abuse, including sexual abuse, without any provocation or reason.

When her physical condition deteriorated on August 17, she was admitted to Dhaka's United Hospital, after which she was handed over to her family. They took her to Narail Sadar Hospital two days later.

Sadar Hospital's Resident Medical Officer Dr Mashiur Rahman Babu said Roksana's body bore all the evidence of severe physical abuse and she was still not out of danger.

Meanwhile,


...back at the revival hall, Buford bit the snake and Eloise began speaking in tongues...


the child's father Rasel Sheikh filed a case on August 22, Wednesday, with Lohagara

cop shoppe

, accusing Asadullah, Sonia and her brother Ibrahim for abusing Roksana.

The family only wants Roksana to recover and punishment of those responsible for the barbaric torture on the child.

Lohagara police OC Prabir Biswas said an investigation slip has already been dispatched to Dhaka's Wari

cop shoppe

and Munshiganj's Louhajang and Sirajdikhan

cop shoppe

s to trace the accused, who are reportedly on the run at present.

Narail's Superintendent of Police Jasim Uddin (PPM) said the accused would not be spared and action would be taken against them accordingly for the barbaric acts on the child.


Posted by: Fred || 08/25/2018 00:00 || Comments || Link || E-Mail|| [6465 views] Top|| File under:
Caucasus/Russia/Central Asia
Moscow mystery: CIA sources disappear
US officials say US intelligence remains 'in the dark' when it comes to Putin's intentions ahead of November's midterm elections, following the 'silencing' of Russian intelligence sources who 'went underground, but most likely were not killed.'
Posted by: g(r)omgoru || 08/25/2018 13:28 || Comments || Link || E-Mail|| [6470 views] Top|| File under:
Russian prosecutors brand US group Pacific Environment 'undesirable organization'
[RT] The Russian Prosecutor General's Office has included US NGO Pacific Environment (PERC) on a list of undesirable foreign organizations after determining the group's work can threaten Russia's security and constitutional order.

"After studying some materials it had received the Prosecutor General's Office on August 24 decided to recognize as undesirable on the territory of the Russian Federation, the work of foreign non-government organization Pacific Environment (PERC) from the USA," chief

front man

for the agency, Aleksandr Kurennoy, was quoted as saying by TASS on Friday.

"It has been established that the work of this organization creates a threat to the foundations of Russia's constitutional order and the security of the Russian state," the official added. The order to put the group on the list of undesirable organizations will now be forwarded to the Justice Ministry where it needs to be registered to come into force.

Founded in 1987, the Pacific Environment group states its primary objective as protecting the living environment of the Pacific Rim. In Russia, its activists have instigated public opposition to several major mining and energy projects in Siberia and the Far East.
Posted by: Fred || 08/25/2018 00:00 || Comments || Link || E-Mail|| [6490 views] Top|| File under:
China-Japan-Koreas
Chinese Communist Party Funds Washington Think Tanks
[Free Beacon] China's Communist Party is intensifying covert influence operations in the United States that include funding Washington think tanks and coercing Chinese Americans, according to a congressional commission report.

The influence operations are conducted by the United Front Work Department, a Central Committee organ that employs tens of thousands of operatives who seek to use both overt and covert operations to promote Communist Party policies.

The Party's United Front strategy includes paying several Washington think tanks with the goal influencing their actions and adopting positions that support Beijing's policies.

"The [Chinese Communist Party] has sought to influence academic discourse on China and in certain instances has infringed upon‐and potentially criminally violated‐rights to freedoms of speech and association that are guaranteed to Americans and those protected by U.S. laws," the report says.

"Despite the CCP's candid discussion of its United Front strategy, the breadth and depth of this issue remain relatively unknown to U.S. policymakers."

The report said the Johns Hopkins School of Advance International Studies, a major foreign policy education and analysis institute, has received funding from Tung Chee-hwa, a vice chairman of the Chinese People's Political Consultative Conference, the party group that directs the United Front Work Department and includes a member of the Politburo Standing Committee, the collective dictatorship that rules China.

The funding for Johns Hopkins came from Tung's non-profit group in Hong Kong, the China-U.S. Exchange Foundation, which is a registered Chinese agent.

In addition to Johns Hopkins, other think tanks funded by China and influential in American policy circles include the Brookings Institution, Atlantic Council, Center for American Progress, EastWest Institute, Carter Center, and the Carnegie Endowment for International Peace.
Posted by: Besoeker || 08/25/2018 01:11 || Comments || Link || E-Mail|| [6469 views] Top|| File under: Commies
Trump calls off Pompeo's planned trip to North Korea
[AlAhram] U.S. President Donald Trump


...New York real estate developer, described by Dems as illiterate, racist, misogynistic, and what ever other unpleasant descriptions they can think of, elected by the rest of us as 45th President of the United States...


said on Friday he had canceled Secretary of State Mike Pompeo's planned trip to
North Korea because "we are not making sufficient progress" toward the goal of denuclearizing the Korean peninsula.

Trump said in a message on Twitter that Pompeo's visit, which was set for next week, now would likely not take place until after Washington has resolved its trade dispute with China. Trump said China was no longer helping on the North Korea issue.

It was a dramatic shift of tone for Trump, who had previously hailed his June summit with North Korean leader Kim Pudge Jong-un


...the overweight, pouty-looking hereditary potentate of North Korea. Pudge appears to believe in his own divinity, but has yet to produce any loaves and fishes, so his subjects remain malnourished...


as a success and said the North Korean nuclear threat was over.

"I have asked Secretary of State Mike Pompeo not to go to North Korea, at this time, because I feel we are not making sufficient progress with respect to the denuclearization of the Korean Peninsula," Trump said on Twitter.

Negotiations have stalled since the June summit in Singapore. Pompeo is pressing for tangible steps toward North Korea's abandonment of its nuclear arsenal while Pyongyang is demanding that Washington first make concessions of its own.

Trump's statement came just a day after Pompeo announced he would again visit North Korea and would take his new U.S. special representative, Stephen Biegun, with him in an attempt to break the deadlock.

But Trump asked Pompeo not to go to North Korea during a meeting at the White House on Friday afternoon, a senior White House official said.

"Because of our much tougher Trading stance with China, I do not believe they are helping with the process of denuclearization as they once were (despite the UN Sanctions which are in place)," Trump tweeted.

"Secretary Pompeo looks forward to going to North Korea in the near future, most likely after our Trading relationship with China is resolved," Trump wrote. "In the meantime I would like to send my warmest regards and respect to Chairman Kim. I look forward to seeing him soon!"
Posted by: trailing wife || 08/25/2018 00:00 || Comments || Link || E-Mail|| [6487 views] Top|| File under: Commies
Down Under
Scott Morrison is new Australian PM as Malcolm Turnbull ousted
[BBC] Scott Morrison has become Australia's new prime minister after Malcolm Turnbull was forced out by party rivals in a bruising leadership contest.

Mr Turnbull had been under pressure from poor polling and what he described as an "insurgency" by conservative MPs.

Mr Morrison, the treasurer, won an internal ballot 45-40 over former Home Affairs Minister Peter Dutton - who had been Mr Turnbull's most vocal threat.

Mr Turnbull is the fourth Australian PM in a decade to be ousted by colleagues.

"It has been such a privilege to be the leader of this great nation. I love Australia. I love Australians," he said on Friday.
Posted by: Fred || 08/25/2018 00:00 || Comments || Link || E-Mail|| [6464 views] Top|| File under:
Europe
French Open to ban Serena's 'catsuit'
[Reuters] The French Open is introducing a dress code for next season, with an official pointing out three-time champion Serena Williams as a prime reason.

French Tennis Federation president Bernard Giudicelli said the "catsuit" worn by Williams during this year's tournament would be out of bounds going forward.

"It will no longer be accepted. One must respect the game and the place," said Giudicelli.

Williams wore the skin-tight black catsuit for her opening match at Roland Garros this year, saying it made her feel like a super hero and dedicating it to new mothers.

"All the moms out there that had a tough pregnancy ... have to come back and try to be fierce, in (the) middle of everything," said Williams, who was returning from a long layoff after the birth of her first child.

The new rules weren't released, but Giudicelli says they won't be as restrictive as Wimbledon's all-white policy.
Posted by: Besoeker || 08/25/2018 02:04 || Comments || Link || E-Mail|| [6470 views] Top|| File under:
Who's in the News
36
[untagged]
4
Islamic State
2
Commies
2
Govt of Iran
2
Govt of Syria
2
Palestinian Authority
2
Sublime Porte
2
Hamas
1
Narcos
1
Govt of Iraq
1
Moslem Colonists
1
Sipah-e-Sahaba Pakistan
1
Islamic Jihad (Palestian)
1
al-Shabaab (AQ)
1
Govt of Pakistan
Bookmark
E-Mail Me
The Classics
The O Club
Rantburg Store
The Bloids
The Never-ending Story
Thugburg
Gulf War I
The Way We Were
Bio
Merry-Go-Blog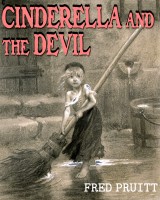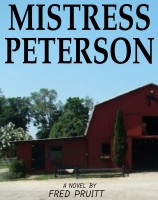 On Sale now!


A multi-volume chronology and reference guide set detailing three years of the Mexican Drug War between 2010 and 2012.

Rantburg.com and borderlandbeat.com correspondent and author Chris Covert presents his first non-fiction work detailing the drug and gang related violence in Mexico.

Chris gives us Mexican press dispatches of drug and gang war violence over three years, presented in a multi volume set intended to chronicle the death, violence and mayhem which has dominated Mexico for six years.
Click here for more information


Meet the Mods
In no particular order...


Steve White
Seafarious
Pappy
lotp
Scooter McGruder
john frum
tu3031
badanov
sherry
ryuge
GolfBravoUSMC
Bright Pebbles
trailing wife
Gloria
Fred
Besoeker
Glenmore
Frank G
3dc
Skidmark
Alaska Paul



Better than the average link...



Rantburg was assembled from recycled algorithms in the United States of America. No trees were destroyed in the production of this weblog. We did hurt some, though. Sorry.
44.192.65.228

Help keep the Burg running! Paypal: