-Lurid Crime Tales-
DOJ Declines to Prosecute FBI Agent IG Says Received Money from Former Source, Protected Source's Illegal Business, Provided False Info to Police, and Misused FBI Assets for Personal Gain
[CNS News] The Department of Justice has declined to prosecute an FBI special agent whom the department's inspector general determined had received money from a former FBI confidential human source, had protected that source's illegal business, had provided false information to a local police department and had misused FBI assets for personal gain.

The inspector general referred this FBI agent's case to the Department of Justice but DOJ would not prosecute.

"Criminal prosecution of the SA was declined," the IG said in a publicly released summary of the investigation.

DOJ declined to respond to questions that CNSNews.com asked it about this case.

"We don't comment on referrals," a DOJ spokesperson said.

The Office of the Inspector General of the U.S. Department of Justice released its "investigative summary" of the case on Aug. 6.

"The Department of Justice (DOJ) Office of Inspector General (OIG) initiated an investigation upon receipt of information from the Federal Bureau of Investigation Inspection Division alleging that an FBI Special Agent had an inappropriate relationship with a former FBI Confidential Human Source (CHS), including receiving money and other items of value from the CHS," said the IG summary.

"The OIG investigation substantiated allegations that the SA received gifts, including money and items of value from the CHS, in violation of federal regulations regarding standards of conduct for federal employees and FBI policy," the summary said.

"The OIG further found," the summary continued, "that the SA: continued to use the CHS after the CHS had been deactivated by the FBI; protected the CHS and the CHS's illegal business; misused FBI assets for personal gain; and committed computer security violations, all in violation of federal regulation and FBI policy.

"The OIG also found," the summary said, "that the SA improperly withheld information related to a state criminal investigation from local police department, and provided false information to the police department regarding the CHS's status as an FBI CHS, which actions were wholly inconsistent with the SA's obligations as a federal law enforcement officer.

"The OIG also found that the SA lacked candor with the FBI and the OIG, in violation of FBI policy," said the summary.

"Criminal prosecution of the SA was declined," it said.
Posted by: Besoeker || 08/24/2018 06:58 || Comments || Link || E-Mail|| [6499 views] Top|| File under:
Bulk Of Clinton Emails On Weiner's Laptop Were Never Examined, Findings Were Never Reported
[HotAir] Real Clear Investigations has a blockbuster report focused on the investigation of Anthony Weiner's laptop and the emails found on it just prior to the 2016 election. Contrary to what was claimed by then-Director James Comey in public, RCI found no real effort was made to look at nearly 700,000 emails found on the laptop. In all, only a few thousand were examined and when more classified information was found in those, it was never referred back to the intelligence community for a damage assessment as required by law.

There are a lot of moving parts in this story but I'll try to hit a few of the highlights. First, here's what Comey claimed happened in the final weeks of the 2016 election:
Posted by: Besoeker || 08/24/2018 00:32 || Comments || Link || E-Mail|| [6469 views] Top|| File under:
Dealer who sold ammo to Las Vegas shooter indicted
[FoxNews] An Arizona man who sold ammunition to the gunman in the deadliest mass shooting in modern U.S. history was charged Wednesday in Nevada on a charge of engaging in the business of making ammunition without a license.

The indictment against Douglas Haig of Mesa doesn't mention his sales to Stephen Paddock, who killed 58 people at a music festival 10 months ago from his hotel room in Las Vegas. The charge says Haig sold ammunition without a license from July 2016 until mid-October 2017, but makes no mention of the Las Vegas attack.

Prosecutors said in a statement that Haig sold armor-piercing ammunition throughout the United States, including Nevada, Texas, Virginia, Wyoming, and South Carolina.

Haig told investigators that he reloads ammunition, but doesn't sell such cartridges to customers — and that none of the ammunition recovered in the Las Vegas attack would have tool marks consistent with his reloading equipment, prosecutors said.
Posted by: Skidmark || 08/24/2018 00:00 || Comments || Link || E-Mail|| [6495 views] Top|| File under:
-Obits-
'Lifestyles of the Rich and Famous' host Robin Leach passes away
[Daily Caller] "Lifestyles of the Rich and Famous" TV host Robin Leach passed away Thursday night in a Las Vegas hospital, just days before his birthday. He was 76.

"Despite the past 10 months, what a beautiful life he had. Our Dad, Grandpa, Brother, Uncle and friend Robin Leach passed away peacefully last night at 1:50 a.m.," a statement from Leach's family to the Las Vegas Review-Journal read Friday.

"Everyone's support and love over the past, almost one year, has been incredible and we are so grateful," it added. "Memorial arrangements to follow. With love, Steven, Gregg and Rick Leach."

Leach had been hospitalized since he suffered a stroke back in November during a trip to Cabo San Lucas.

The British-born host/journalist is probably best known as the man who interviewed celebrities from 1984‐1995 on his popular TV show, signing off every episode with his legendary catchphrase, "Champagne wishes and caviar dreams."

In the late 90s, he moved to Las Vegas, where he covered celebrity events for various outlets.

"I wanted no other job than to work in newspapers," Leach told The Sun in 2011. "I was fascinated by the process of collecting information, talking to people and having the story appear in a paper that would be delivered in your letterbox."

Shortly after news broke of his death, celebrities like William Shatner and Vince Neil reacted on social media to the loss "of an amazing person."
Posted by: Besoeker || 08/24/2018 14:35 || Comments || Link || E-Mail|| [6485 views] Top|| File under:
Sen. John McCain to discontinue brain cancer treatment, family says
Sen. John McCain, who was diagnosed with an aggressive form of brain cancer last year, has decided to discontinue treatment, his family said in a statement Friday.

Last summer McCain said he had been diagnosed with an aggressive glioblastoma, "and the prognosis was serious," his family said in a statement.

"In the year since, John has surpassed expectations for his survival. But the progress of disease and the inexorable advance of age render their verdict," the McCain family said. "With his usual strength of will, he has now chosen to discontinue medical treatment. Our family is immensely grateful for the support and kindness of all his caregivers over the last year, and for the continuing outpouring of concern and affection from John's many friends and associates, and the many thousands of people who are keeping him in their prayers. God bless and thank you all."

McCain's wife, Cindy, and daughter, Meghan, thanked the teams who took care of him and members of the public who have supported their family.

Congressional leaders, members of Congress and lawmakers who worked closely with McCain also posted messages of support on social media.


I expect Nancy will follow not far behind to keep him company, if her brain isn't already there.
Posted by: gorb || 08/24/2018 13:42 || Comments || Link || E-Mail|| [6502 views] Top|| File under:
-Short Attention Span Theater-
Major prison strike spreads across US and Canada as inmates refuse food
[Guardian] A prison strike has begun to take hold in custodial institutions across North America, with reports of sporadic protest action from California and Washington state to the eastern seaboard as far south as Florida and up to Nova Scotia in Canada.

Details remain sketchy as information dribbles out through the porous walls of the country's penitentiaries. Prison reform advocacy groups liaising with strike organisers said Wednesday that protests had been confirmed in three states, with further unconfirmed reports emerging from Florida, Georgia, South Carolina and North Carolina.

The confirmed cases related to a hunger strike in Folsom state prison in California. A 26-year-old inmate called Heriberto Garcia managed to dispatch to the outside world a smartphone recording of himself refusing food. The video was then posted on Twitter.
Posted by: Besoeker || 08/24/2018 07:39 || Comments || Link || E-Mail|| [6474 views] Top|| File under:
-Signs, Portents, and the Weather-
Twin typhoons threaten northern Asia
[Al Jazeera] Japan and South Korea are bracing for two typhoons expected to hit on Thursday.

The two storms, the 20th and 21st named storms of the West Pacific Typhoon Season, are still strengthening as they head north.

Typhoon Soulik is expected to reach the Korean Peninsula after skirting around Japan's southern island of Kyushu.

When it makes landfall it is forecast to have winds gusting up to 200 kilometres per hour. Torrential rain is likely to cause flooding and a storm surge threatens to trigger coastal flooding.

Soulik will then begin to disintegrate as it heads across North Korea, a country with chronic economic problems that lacks the resources to cope with severe weather. It is likely North Korea will fare worse from this storm than its neighbour to the south.

Meanwhile, another storm named Cimaron has developed within the last 24 hours. Cimaron is currently a tropical storm with winds gusting to 90 km/h.

The storm is currently strengthening and by the time it makes landfall in Japan's central Honshu it is expected a typhoon with winds gusting over 165 km/h.
Posted by: Fred || 08/24/2018 00:00 || Comments || Link || E-Mail|| [6471 views] Top|| File under:
The Deadly African Virus That's Killing China's Pigs
[Bloomberg] A deadly swine disease is spreading across northeastern China, infecting hundreds of animals and threatening the world's largest pig industry. African swine fever killed 340 pigs in Leqing city in Zhejiang, the Ministry of Agriculture and Rural Affairs said today, marking the fourth Chinese province to confirm cases of the incurable disease in August. Outbreaks have been reported as far as 1,200 kilometers (746 miles) apart.

1. What is African swine fever?

A highly contagious viral disease which, in its most virulent form, can be 100 percent lethal to domestic pigs and wild boars. There is no vaccine. It is characterized by high fever, loss of appetite, hemorrhages in the skin and internal organs, with death coming in 2-10 days on average. Diarrhea, vomiting, coughing and breathing difficulties are other symptoms.
Posted by: Besoeker || 08/24/2018 00:00 || Comments || Link || E-Mail|| [6468 views] Top|| File under:
Africa Subsaharan
South African Rand weakens as Trump tweets about land debate
[fin24] The rand slumped against the dollar after a tweet by US President Donald Trump on the country's land debate fueled speculation of possible sanctions against the country.

The currency weakened as much as 1.7% after Trump said he asked US Secretary of State Mike Pompeo "to closely study the South Africa land and farm seizures and expropriations". The South African government hit back, tweeting that it "totally rejects this narrow perception which only seeks to divide our nation."

The US's acting ambassador to the country will be summoned to explain Trump's comments, two people familiar with the situation said Thursday. He was intervening in an ongoing debate about whether South Africa should implement a policy of seizing land without paying for it in a bid to address inequalities built up during apartheid.

READ: Rand biggest upside risk to SA inflation - analysts
The comment raised concern that the US could target South Africa with economic sanctions having already moved against Turkey, a decision that would weaken the rand further, according to Hironori Sannami, an emerging-market currency trader at Mizuho Bank.

The rand was 1.3% weaker at 14.3466 per dollar by 08:23 in Johannesburg. Yields on benchmark 2026 government bonds rose 4 basis points to 8.97%.
Posted by: Besoeker || 08/24/2018 01:02 || Comments || Link || E-Mail|| [6471 views] Top|| File under:
Britain
Britain not dead yet
h/t Instapundit


This shocking footage reveals the moment a gang of vigilantes beat a man in street after he tried to attack people with acid.

The suspect is shown being kicked to the ground outside Maryland train station in East London and battered with a plank of wood before having milk poured over him.

A mob claim to have caught him shortly after he had thrown acid inside a shop after someone refused to hand over some change.
Posted by: g(r)omgoru || 08/24/2018 02:50 || Comments || Link || E-Mail|| [6471 views] Top|| File under:
Britain sets out plans for 'no-deal' Brexit
[AlAhram]

Britannia

has published 25 so-called technical notices advising companies and people how to prepare for any disruption that might arise from a disorderly Brexit where there is no deal with the European Union

...the successor to the Holy Roman Empire, only without the Hapsburgs and the nifty uniforms and the dancing...


.
Below are the highlights:

TRADE
- The free circulation of goods between the UK and EU will cease if

Britannia

leaves the EU with no deal.

- Companies trading with Europe

...also known as Moslem Lebensraum...
would face new paperwork to cover customs and safety declarations.

- Businesses would also have to apply the same customs and excise rules to goods moving between

Britannia

and the EU as they currently apply when trading with a country outside the EU. Value Added Tax (VAT) could also have to be paid up front, potentially affecting cash flow.

TARIFFS
-

Britannia

would introduce new, baseline import tariffs and rules-of-origin requirements for trade with World Trade Organisation member countries. In the event of a no-deal Brexit, they would apply to EU countries too.

- The tariffs could differ from those the EU applies to imports from outside the bloc.

- The paper reiterated that

Britannia

intended to continue offering unilateral trade preferences to developing countries and would seek to replicate all the EU's free trade deals with countries around the world to avoid disruption for exporters.

FINANCIAL SERVICES
- Britons will have to pay more to make card payments in the European Union and businesses on the continent could be cut off from investment banks in London if there is a no-deal Brexit.

- In contingency planning for financial services, the government said it would take unilateral action on several fronts to minimise disruption.

STATE AID
-

Britannia

will create a UK-wide subsidy control framework to ensure the continuing control of anti-competitive subsidies.

- Under the European Union (Withdrawal) act, EU state aid rules will be transposed into UK domestic legislation.

- This will apply to all sectors and will mirror existing block exemptions as allowed under current rules, including the Agricultural Block Exemption Regulation, and the Fisheries Block Exemption Regulation.

- The Competition and Markets Authority (CMA) will take on the role of enforcement and supervision for the whole of the UK.

PHARMACEUTICALS
-

Britannia

will have its own system to regulate human drugs and medical devices.

- Companies will have to submit regulatory information on drugs, medical devices and e-cigarettes directly to the UK's Medicines and Healthcare Products Regulatory Agency (MHRA).

- UK will continue to accept batch testing of medicines carried out in EU countries.

- EU blood directives will no longer apply to the UK. The government is working to ensure blood safety and quality from day one.

NUCLEAR
- A new UK nuclear safeguards regime will come into force run by

Britannia

's Office for Nuclear Regulation.

- All operators in the UK civil nuclear sector will need to comply with new safeguards regime.

- Euratom ownership of special fissure material in the UK will end, operators will have full ownership.
Posted by: trailing wife || 08/24/2018 00:00 || Comments || Link || E-Mail|| [6474 views] Top|| File under:
China-Japan-Koreas
North Korea stops dismantling rocket test site — report
[IsraelTimes] Commercial satellite imagery said to indicate Pyongyang may be modifying Sohae facility, which was used to test liquid-fuel engines for ballistic missiles and space launch vehicles


North Korea has stopped dismantling a rocket test site, based on satellite photographs taken in recent weeks and other new evidence, a group of experts said Wednesday.

According to the 38 North group, commercial satellite imagery of the Sohae satellite launching station indicates Pyongyang shows no significant work has taken place to dismantle either the engine test stand or launch pad since August 3.

Sohae, on the northwest coast of North Korea, has been used to test liquid-fuel engines for ballistic missiles and space launch vehicles.

Outside observers say nuclear-armed Pyongyang's space program is a fig leaf for weapons tests as rocket engines are easily re-purposed for use in missiles.

In June, 38 North analyst Joseph Bermudez said Sohae is "believed to have played an important role in the development of technologies for the North's intercontinental ballistic missile program."

From July until early August Pyongyang had begun taking down the site, but appeared to have done no new work over the past several weeks. The components already dismantled reportedly remain stacked at the site.

Although there has been little dismantling at the test site, 38 North reported that there was only a slight reduction of trucks and trailers working at the headquarters.

The report said, "It is still unclear if this activity is associated with dismantling or modification of the structure."

Following a high-stakes Singapore summit between US President Donald Trump


...New York real estate developer, described by Dems as illiterate, racist, misogynistic, and what ever other unpleasant descriptions they can think of, elected by the rest of us as 45th President of the United States...


and North Korean leader Kim Pudge Jong-un


...the overweight, pouty-looking hereditary potentate of North Korea. Pudge appears to believe in his own divinity, but has yet to produce any loaves and fishes, so his subjects remain malnourished...


in June, the president had declared that Pyongyang was "no longer a Nuclear Threat," and touted his own diplomatic achievements.

But Kim did not publicly promise to end work at the country's nuclear and missile facilities, instead speaking of eventual denuclearization.

Last month a news report said that Pyongyang appeared to be developing at least one or two liquid-fueled intercontinental ballistic missiles, the Post said, citing officials familiar with the intelligence.

The new missile construction followed US Secretary of State Mike Pompeo's July testimony in which he told senators Pyongyang continues to make nuclear fissile material, without indicating whether the hermit state was building new missiles.

Imagery from the National Geospatial-Intelligence Agency suggests ongoing work on at least one Hwasong-15 ICBM at the Sanumdong plant, the Post said.

"We see them going to work, just as before," a US official told the newspaper.
Posted by: trailing wife || 08/24/2018 00:00 || Comments || Link || E-Mail|| [6470 views] Top|| File under: Commies
Down Under
Beleaguered Australian PM Turnbull clings to power
[Al Jazeera] Australian Prime Minister Malcolm Turnbull clung to power on Thursday as senior ministers deserted him.

Turnbull, who narrowly won a leadership vote on Tuesday against former home affairs minister Peter Dutton, said he would hold a second leadership vote on Friday if he received a letter signed by the majority of the ruling Liberal party.

Dutton and senior ministers on Thursday called for a second ballot.

"Australians will be rightly appalled by what they are witnessing in their parliament," Turnbull told

news hound

s in the capital, Canberra.

Key supporter Finance Minister Mathias Cormann said Turnbull no longer had majority party support and Dutton was now the best person to lead the conservative government to the next election, due by May 2019.


Posted by: Fred || 08/24/2018 00:00 || Comments || Link || E-Mail|| [6470 views] Top|| File under:
India-Pakistan
Youth kills sister
[DAWN] A youth

rubbed out

his sister for 'honour' over suspicion of having relations with a man at Abiyala village of Sambrial tehsil on Tuesday.

Police said Nida Bibi (18) was in her room, when her brother Haider Ali shot at her. She

went titzup

.

The suspect had suspicion that his sister had developed relations with a man of the same village, the police added.

The suspect fled away after committing the crime.

Airport police have registered a murder case (No.201/2018) under sections 302 and 311 of the PPC against the suspect on the report of his father Rehmat Ali.

Police shifted the dead body to hospital

for an appointment with Dr. Quincy

.
Posted by: Fred || 08/24/2018 00:00 || Comments || Link || E-Mail|| [6471 views] Top|| File under:
Iraq
Mortar fire in disputed Tuz Khurmatu wounds 2 amid ethnic tensions
Politics by other means...

[Rudaw] At least two people were wounded when mortar shells hit a neighborhood in the multiethnic city of Tuz Khurmatu on Thursday, a Kurdish official has confirmed. The local Turkmen Hashd and Kurdish parties blame each other for the attack.

"Earlier this morning, some mortar shells were fired at the Askari neighborhood from an unknown location," Mala Karim Shkur, head of the Patriotic Union of Kurdistan (PUK) office in Tuz Khurmatu, told Rudaw.

The mortars landed near a bazaar, he said.

"According to our information, two persons were wounded," he added.

The PUK official accused the Turkmen Hashd in Tuz Khurmatu of firing the mortar rounds. The Shiite Turkmen group meanwhile blames the Kurdish parties, he said.

The Turkmen group has not issued a statement on the incident.

The Shiite-majority Hashd al-Shaabi paramilitias, also known as the Popular Mobilization Units (PMUs), have recently been ordered to withdraw from "liberated" Iraqi cities following demands from Sunni politicians.

"Now that there is an attempt to repel the Turkmen Hashd from Tuz Khurmatu, they are carrying out such acts in order to legitimize that they still do exist," the PUK official said.

The town of Tuz Khurmatu is still reeling from the October 16 events of last year which saw almost a complete displacement of Kurdish residents of the town and the withdrawal of Peshmerga forces.

The Shiite Turkmen are affiliated with Hashd al-Shaabi.

Major Sunni politicians have demanded the Hashd's eviction from their cities, saying stability cannot be established where its forces are present.

Last week, reports indicated the Hashd was withdrawing from cities in Nineveh. However, head of force deployments Jawad Kadhim denied any such plan, claiming Hashd in these areas were merely restructuring.

The Hashd was formed following a call by Iraq's Grand Ayatollah Ali al-Sistani in the summer of 2014 when ISIS captured several Iraqi provinces. The nation's most powerful Shiite cleric urged civilians to take up arms and fight the group's expansion.

The Iraqi parliament voted in November 2016 to recognize the Hashd as an official part of the Iraqi Security Forces (ISF).

Sistani in December called on the Hashd to come under the full command of the Iraqi military, adding the state must have exclusive authority over all armed forces.
Posted by: trailing wife || 08/24/2018 00:00 || Comments || Link || E-Mail|| [6503 views] Top|| File under:
Government
San Francisco "Poop Patrollers" Make $185,000
[Zero Hedge] We wish we could say this was a satire piece, but a new story in the San Francisco Chronicle reveals just how lucrative collecting shit actually is.

It's but the latest in a string of shocking revelations to hit headlines throughout the summer exposing how deep San Francisco's crisis of vast amounts of vagrant-generated feces covering its public streets actually runs (no pun intended).

We detailed last week how city authorities have finally decided to do something after thousands of feces complaints (during only one week in July, over 16,000 were recorded), the cancellation of a major medical convention and an outraged new Mayor, London Breed, who was absolutely shocked after walking through her city: they established a professional "poop patrol".

As described when the city initially unveiled the plan, the patrol will consist of a team of five staffers and a supervisor donning protective gear and patrolling the alleys around Polk Street and other "brown zones" in search of everything from hepatitis-laden Hershey squirts to worm-infested-logs. At the Poop Patrol's disposal will be a special vehicle equipped with a steam cleaner and disinfectant.

The teams will begin their shifts in the afternoon, spotting and cleaning piles of feces before the city receives complaints in order "to be proactive" in the words of the Public Works director Mohammed Nuru, co-creator of the poop patrol initiative.

While at first glance it doesn't sound like the type of job people will be knocking down human resources doors to apply for, the SF Chronicle has revealed just how much each member of this apparently elite "poop patrol" team will cost the city: $184,678 in salary and benefits.


Posted by: Besoeker || 08/24/2018 13:35 || Comments || Link || E-Mail|| [6497 views] Top|| File under:
Home Front: Culture Wars
NASA Fires Intern Who Tells Space Council Member to 'Suck My D**k'
[Breitbart] A Twitter user going by "Naomi H" unwittingly told a member of the new National Space Council to "suck my dick and balls" on Thursday.

@NaomiH_official has deleted her account in the wake of the brief Twitter exchange that cost her a coveted internship with the National Aeronautics and Space Administration (NASA). "EVERYONE SHUT THE FUCK UP," Naomi tweeted, "I GOT ACCEPTED FOR A NASA INTERNSHIP."

"Language," responded member of the National Space Council‐and former NASA engineer‐Homer Hickam. Naomi was quick to reply "Suck my dick and balls I'm working at NASA," but certainly did not expect Hickam's reply. "And I am on the National Space Council that oversees NASA."




Even so, Hickam said that he did not seek her dismissal. He believes that the same friends who peppered him with insults during the brief exchange were responsible for sharing it on social media until it attracted NASA's attention. Hickam himself actually deleted his own tweets, in hopes of keeping her out of trouble.

"I learned she had lost her offer for an internship with NASA," Hickam wrote in a blog post on his personal website. "This I had nothing to do with, nor could I since I do not hire and fire at the agency or have any say on employment whatsoever."

"As it turned out, it was due to the NASA hashtag her friends used that called the agency's attention to it long after my comments were gone," he continued, even taking responsibility for the situation despite it being well out of his hands. "For what it's worth, I want to extend @NaomiH_official my deepest condolences for having this opportunity torn away from her by an old chud," he said.
Posted by: Anomolous Sources || 08/24/2018 00:00 || Comments || Link || E-Mail|| [6477 views] Top|| File under:
Reality Winner sentenced to more than 5 years over classified report leak
Former National Security Agency contractor Reality Winner on Thursday was sentenced to more than five years in prison after pleading guilty to leaking a classified report with information on Russia's involvement in the 2016 presidential election.

Winner, 26, was sentenced to 63 months, with no fine in a Georgia courtroom. She received an additional three years of supervised release.

The prisoner's mom had tears streaming down her face as the sentence was read. Winner appeared in court wearing an orange jumpsuit.

Winner's defense team said they felt the sentence, reportedly the longest ever imposed for a federal media leak crime, was "fair."

Winner, an Air Force veteran, pleaded guilty in June after being held in prison at the Lincoln County Jail near Augusta, Georgia. Winner was locked away
Maw! They're comin' to get me, Maw!
in June 2017, and charged under the Espionage Act for removing classified material from a government facility and mailing it to a news outlet, according to the Justice Department.

Winner's 2017 arrest was announced shortly after the Intercept website published a story detailing how Russian hackers attacked at least one U.S. voting software supplier and sent so-called "spear-phishing" emails to more than 100 local election officials at the end of October or beginning of November 2016.

This article starring:
Reality Winner
Posted by: Skidmark || 08/24/2018 00:00 || Comments || Link || E-Mail|| [6504 views] Top|| File under:
Who's in the News
39
[untagged]
4
Govt of Iran
4
Islamic State
2
Houthis
2
al-Nusra
2
Moslem Colonists
2
Sublime Porte
1
Govt of Pakistan
1
Human Trafficking
1
Commies
1
Taliban
1
TTP
1
Govt of Syria
1
Hamas
Bookmark
E-Mail Me
The Classics
The O Club
Rantburg Store
The Bloids
The Never-ending Story
Thugburg
Gulf War I
The Way We Were
Bio
Merry-Go-Blog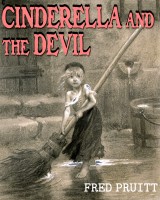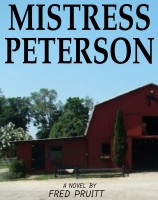 On Sale now!


A multi-volume chronology and reference guide set detailing three years of the Mexican Drug War between 2010 and 2012.

Rantburg.com and borderlandbeat.com correspondent and author Chris Covert presents his first non-fiction work detailing the drug and gang related violence in Mexico.

Chris gives us Mexican press dispatches of drug and gang war violence over three years, presented in a multi volume set intended to chronicle the death, violence and mayhem which has dominated Mexico for six years.
Click here for more information


Meet the Mods
In no particular order...


Steve White
Seafarious
Pappy
lotp
Scooter McGruder
john frum
tu3031
badanov
sherry
ryuge
GolfBravoUSMC
Bright Pebbles
trailing wife
Gloria
Fred
Besoeker
Glenmore
Frank G
3dc
Skidmark
Alaska Paul



Better than the average link...



Rantburg was assembled from recycled algorithms in the United States of America. No trees were destroyed in the production of this weblog. We did hurt some, though. Sorry.
3.238.199.4

Help keep the Burg running! Paypal: