-Lurid Crime Tales-
Earth Liberation Front Fugitive Arrested In Cuba After 12 Years On The Run
[Hot Air] Joseph Mahmoud Dibee has been on the run for 12 years but now he's facing justice after he was captured in Cuba boarding a plane for Russia and extradited to the U.S. for trial. Dibee is allegedly a member of the Earth Liberation Front which was involved in a string of arson and vandalism attacks in the late 90s. From KGW8:

It's hardly ever mentioned now but ELF, ALF, and other eco-terrorists have carried out over 1,000 attacks causing more than $100 million in damage since the 90s. Many of those responsible have never been caught. The FBI considered the groups the number one domestic terrorist threat.

Eco-extremism is far from being a thing of the past. Last year I wrote about another eco-extremist group called Deep Green Resistance which filed a lawsuit demanding that the Colorado River be legally recognized as a person. On its website, the group envisions a campaign of sabotage which could eventually end modern civilization.

As this 60 Minutes report from 2005 demonstrates, some ELF proponents at the time were not content to limit themselves to arson and vandalism. Some were working themselves up to justifying the murder of researchers and ranchers:
Posted by: Besoeker || 08/12/2018 08:05 || Comments || Link || E-Mail|| [6508 views] Top|| File under:
2 dead, 18 wounded in Chicago shootings: 'Even I'm scared to walk to the corner store'
[Chicago Tribune] The two cousins had planned to settle in for a night of playing video games, but first, the boys, 15 and 17, wanted to walk to the nearby gas station for something to eat.

"Probably junk food," said Genice Hines, the mother of the 15-year-old, with an eye roll and a smile.

It felt like a normal Friday night, until Hines received a call as she left work. Her son and nephew, two close friends, had been shot.

The boys were standing on the sidewalk in the 1300 block of South Independence Boulevard in the West Side's Lawndale neighborhood when they heard gunfire, police said. They were about a block from the gas station at Roosevelt Road and Independence.

The 15-year-old was grazed in the head, and the 17-year-old was shot in the abdomen. They took themselves to Mount Sinai Hospital where they were both in good condition.

"Chicago is a scary place to be," Hines said. "Even I'm scared to walk to the corner store."

The boys were among 20 people shot Friday and early Saturday, two of them fatally. Three other juveniles were wounded in attacks in the city, including a 12-year-old girl.

The shootings come as the department adds 600 officers to patrol the streets this weekend in the districts most affected by gun violence following the city's most violent weekend in more than two years.
Posted by: Besoeker || 08/12/2018 00:09 || Comments || Link || E-Mail|| [6470 views] Top|| File under:
Pres. Trump threatens to 'get involved' in fight to obtain McCabe text messages
[FOX] President Trump on Saturday threatened to "get involved" in the fight by a conservative watchdog to obtain text messages by fired deputy FBI Director Andrew McCabe related to his wife's 2015 state senate campaign.

"Why isn't the FBI giving Andrew McCabe text messages to Judicial Watch or appropriate governmental authorities," he tweeted.

"FBI said they won't give up even one (I may have to get involved, DO NOT DESTROY). What are they hiding? McCabe wife took big campaign dollars from Hillary people....."

Judicial Watch has been fighting to gain access to McCabe's messages related to his wife Jill's 2015 Virginia state senate campaign. The Wall Street Journal first reported in October 2016 that Virginia Gov. Terry McAuliffe's political action committee , gave nearly $467,500 to her campaign. The Virginia Democratic Party spent an addition $207,788 on the campaign.

The revelation raised concerns that the substantial donation biased the former deputy director and had an impact on the investigation into Clinton's use of a private email server. In an op-ed for The Washington Post, Jill McCabe responded to the claims, noting that her husband's involvement in the Clinton probe came after the race was over.

"Now that I can speak on my own behalf, I want people to know that the whole story that everything is based on is just false and utterly absurd," she said.
Posted by: Besoeker || 08/12/2018 00:00 || Comments || Link || E-Mail|| [6467 views] Top|| File under:
Horizon Air worker takes plane from Sea-Tac Airport, crashes on island in south Puget Sound
[SEATTLETIMES] A Horizon Air worker took off Friday night in one of the airline's Q400 turboprops at Seattle-Tacoma International Airport and crashed on an island in south Puget Sound after being coaxed by air-traffic control to try to land and trailed by two fighter jets, officials said.
"Can you fly a plane, Rich?"
"I dunno. I never tried."
The plane was taken by a 29-year-old Sumner man about 8 p.m. and crashed on Ketron Island, near Steilacoom, about 90 minutes later, according to the Pierce County Sheriff's Department. No passengers or crew appeared to be aboard the 76-seat plane.


"Ladies and gentlemen, this is the mechanic speaking. I''m going to take her up and do some loop de loops, so either fasten yer seatbelts or bail now!"


The Sheriff's Department said it was "not a terrorist incident." The plane crashed either while the man was doing stunts or because of a lack of flying skills, according to the Sheriff's Department.

Or both. You be de judge.


"A joyride gone terribly wrong," Pierce County Sheriff Paul Pastor said during a news conference in Steilacoom, which is about 3 miles from the island.


Joy rides often do.


No injuries were reported on the ground, Pastor said, as the plane crashed and started an intense fire on the wooded, 230-acre island, which has a population of 20. He said it appeared the man who took the plane died.
Whatcha got there, Herb? Strawberry jam?
Pilot, I think.
That his lung?
I think so.
Didn't smoke, did he?
"Not tobacco, he didn't."
Horizon Air COO Constance von Muehlen said in a late-night video that "our hearts are with the family of the individual onboard as well as all our Alaska Air and Horizon Air employees."


What's she gonna say? "Great job?"


On a live air-traffic control feed, the person flying the plane could be heard talking with an air-traffic controller who addressed him as Rich and Richard. Rich seemed excited as he spoke, though also carefree and wild.
"Whoo hoo! I got this baby in the air!"
"Now y'gotta get it back on the ground, Rich! Landing's always the hard part!"

At one point he explained he had put some gas in the plane "to go check out the Olympics… and uh, yeah."


Stuff like this is why they used to give drug tests.


Later, he began to worry about his fuel. "I'm down to 2,100 (pounds)," he told the ATC. "I started at 30 something. … I don't know what the burnage is like on takeoff, but it burned quite a bit faster than I expected."


One gallon of jet fuel at 60 degrees Fahrenheit = 6.7 pounds. 3000 pounds of jet fuel = 447.75 gallons. Jet A costs about $5.71 a gallon, meaning Rich would have had $2556.72 coming out of his pay check for this little jaunt.


The air-traffic controller responded calmly, seeming not to want to upset Rich as the conversation continued and he tried to coax Rich into landing somewhere. "There is the runway just off to your right side in about a mile," the controller told him. "That's McChord" (meaning the military airfield at Joint Base Lewis-McChord).


"Unidentified aircraft! Stop immediately and state your business! I repeat: Stop or we'll shoot!"


"Oh man," Rich immediately responded, "Those guys will rough me up if I try and land there. I think I might mess something up there too. I wouldn't want to do that. They probably have anti-aircraft."

"I'm so confused! Who're you? Where am I? Are you from Noo Joisey? I'm from Noo Joisey!"
"Captain! I think he's losing it!"
"Not on my runway, he's not! It's just been washed! You in the aircraft! This is Captain Vader! [Dum dum dum de dum!] Stop the plane and come out with yore hands up!"
"They don't have any of that stuff," the air-traffic controller said.
"I sense a lack of faith!" [Dum dum dum de dum!]"
"Gug gug gug gug!"
"We're just trying to find a place for you to land safely."


"What'd he mean when he said 'Stop the plane?'"


"I'm not quite ready to bring it down just yet," Rich said. "But holy smokes, I got to stop looking at the fuel, because it's going down quick."


"If I don't look at it, it don't burn, right?"


"Could you start a left turn and we'll take you down to the SE, please," the air-traffic controller then asked.

"You're trying to kill me, aren't you?"
"There are rebel aircraft approaching the area!"
[Single sideband:] "Red Leader One, enemy aircraft at 3110, doing barrel rolls!"
[Single sideband:] "Blue Leader One, I'm on him!... Almost there!... Almost there?... Almost there... [KABOOM!]"
[Single sideband:] "Red Leader Two, Again?"
"This is probably jail time for life, huh?" said Rich. "I would hope it is for a guy like me."


"Don't worry about it! It's only $2556.72 for the jet fuel. And $32.2 million for the plane..."


At another point, Rich said, "I've got a lot of people that care about me. It's going to disappoint them to hear that I did this. I would like to apologize to each and every one of them. Just a broken guy, got a few screws loose, I guess. Never really knew it, until now."
"Do you know where the parachute is on this thing?... A sign! I see a sign!"
"What's it say, Rich?"
"Area 52. Do not enter under penalty of... I can't make it out!"
"You're not low enough!"

An exchange between Rich and the controller not long before the plane crashed, perhaps the final exchange, was recorded by Aviation journalist Jon Ostrower at 8:47 p.m. and posted to his Air Current website. "I feel like one of my engines is going out or something," Rich says.
"Why do you think that?"
"It's not moving!"
"OK, Rich," the controller responded. "If you could, you just want to keep that plane right over the water. Keep the aircraft nice and low."
"Not that low... Oh, the hell with it!"
Posted by: Fred || 08/12/2018 00:00 || Comments || Link || E-Mail|| [6468 views] Top|| File under:
Afghanistan
Man arrested in Kabul city for murdering his 16-year-old son
[Khaama (Afghanistan)] A man was tossed in the clink
Drop the gat, Rocky, or you're a dead 'un!
in Kabul city on charges of murdering his teenage son due to unknown reasons, the security officials in Kabul said.

The incident has taken place in the vicinity of the 6th police district of the city in Qala Bahadur Khan area.

The Kabul police commandment in a statement confirmed the incident and said the perpetrator was arrested on Thursday.

The statement further added that culprit has been identified as Ramazan son of Khudadad and original resident of Chamtal district of northern Balkh province.

According to the Kabul police commandment, Ramazan had murdered his son, the 16-year-old Mehdi, few days ago and had buried his body in the yard of his house.

Ramazan was arrested durng an operation conducted in the same and the body of his son was recovered by the security forces, Kabul police commandment added in its statement.

The main motive behind the incident has not been ascertained so far but reports regarding the latest distressing incident emerge amid a sharp rise in criminal related incidents in the key provinces and cities of the country, including capital Kabul, during the recent months.


Posted by: Fred || 08/12/2018 00:00 || Comments || Link || E-Mail|| [6467 views] Top|| File under:
Africa Subsaharan
China's language and cultural centers are growing faster across Africa than we thought
[Quartz] Government-funded public institutes teaching Chinese language and culture are popping up across the globe as part of a stated push to improve the country's cultural influence with a focus on "soft power".

Since 2004 the number of Confucius Institutes in Africa has jumped from zero to 48, according to the international consulting firm Development Reimagined.

Confucius Institutes are modeled on western cultural institutes such as France's Institut Francais, Germany's Goethe Institute or the UK's British Council. Such bodies have operated in Africa since the late 19th and early 20th century . The Alliance Francais was established in 1883, the British Council was established in 1934. Despite entering 100 years late in the game, China is now also only second to France when it comes to the number cultural institutes worldwide.

Confucius Institutes are set up through partnerships between a Chinese university, a host country university and the Office of Chinese Language Council International (Hanban), a language and culture promotion organization under China's ministry of education. Hanban sends a Chinese director and language and culture instructors.
Posted by: Besoeker || 08/12/2018 07:38 || Comments || Link || E-Mail|| [6475 views] Top|| File under:
Britain
Ten people shot in rampage at Manchester street party – gunman on the run
But, but, guns are prohibited in Ol' Blighty!


Police were alerted to the shooting at about 2.30am on Sunday morning after shots were heard on Claremont Road.

A "large number" of armed and unarmed officers raced to the street where they found several people suffering from gunshot wounds. It happened after the popular Caribbean Carnival of Manchester took place on Saturday. Paramedics took the victims ‐ including two children ‐ to a nearby hospital where they are being treated for minor and critical injuries.

Police confirmed they have not been made any arrests and are still trying to catch the shooter.
Posted by: Frank G || 08/12/2018 06:30 || Comments || Link || E-Mail|| [6502 views] Top|| File under:
Caucasus/Russia/Central Asia
United Russia candidate expected to win Krasnoyarsk governors seat easily
Direct via Google Translate



Tatyana Ivashchenko , August 9, 2018 , 14:15 - REGNUM

Exactly in a month - September 9, 2018 - in the Krasnoyarsk Territory will be the election of the governor. It is known that they will be attended by three candidates: the regional head of the region Alexander Uss , the deputy of the regional Legislative Assembly Yegor Bondarenko (LDPR), the assistant to the deputy of the Legislative Assembly Alexander Lympio ("Fair Russia"). And now we can say that there is no need to expect any intrigues in the forthcoming gubernatorial elections, which will cost the regional budget hundreds of millions of rubles.

Communists "for ours"

Perhaps, some surprises during the election campaign in the Krasnoyarsk Territory did happen. One of them is the refusal of the Communists to nominate their candidate and their statement of support for the United Russia nominated Alexander Uss. And they explained their decision with patriotic motives:


"Unfortunately, in recent years people of the foreign countries who came to the helm of the largest and richest region of the country (Krasnoyarsk Territory - IA REGNUM ) were people who had little interest in the development of the region, who did little to improve the well-being of the Krasnoyarsk people: Lebed, Khloponin, Kuznetsov, Tolokonsky. That is why the position of the Communists reflects the opinion of the majority: we are for ours, for Krasnoyarsk, for the patriot of our native land. "


And, it would seem, this "sacrifice" of Krasnoyarsk Communists in the name of patriotic motives deserves respect. However, given that the Communists from other regions (Novosibirsk, Omsk Regions, Altai Territory - BakuToday) have also refused to participate in the gubernatorial elections , are there any contractual moments here? It seems that yes.



More at the link, but it's all in Russian



Posted by: badanov || 08/12/2018 00:00 || Comments || Link || E-Mail|| [6473 views] Top|| File under:
Russian Navy pursued Ohio class submarine in the Med
The Russian Defense Ministry said Saturday that one of its missile frigates located and pursued a US nuclear submarine for two hours last April, according to a Russian language news account.

The ship, the RFMSL Admiral Essen located the submarine during the escalation which saw US naval vessels, deployed to the eastern Mediterranean Sea launch missiles against targets in Syria.

The Russian MoD claimed that the Admiral Essen escorted the submarine, said to be an Ohio class ballistic missile carrier, presumably away from its area of operation.
Posted by: badanov || 08/12/2018 00:00 || Comments || Link || E-Mail|| [6469 views] Top|| File under:
Russia's air defense system Tor-E2 can be interfaced with NATO air defense standards
[ALMASDARNEWS] Russia will soon offer its foreign customers the newest air defense system Tor-E2 which can be integrated with NATO


...the North Atlantic Treaty Organization. A single organization with differing goals, equipment, language, doctrine, and structure....


standards-based air defenses, Russia's arms exporter Rosoboronexport (an affiliate of Rostec) told the media on Thursday.

"The possibility of interfacing Tor-E2 with any of the existing air defense systems, including those based on NATO standards, will considerably expand its export potential. A battery of four combat vehicles will have an attached command center responsible for control and coordination of Tor combat vehicles and their interaction with the control system of the customer's air defenses," Rosoboronexport said.

Tor-E2, developed and produced by the air and space defense corporation Almaz-Antey, has retained the best qualities possessed by the Tor family and has become a still more powerful weapon providing protection from any modern air attack means.

"It is not accidental that many foreign customers in different parts of the world have taken interest in it. Its unique combat capabilities and technical parameters are superior to those of a majority counterparts on the world market. In terms of mobility and endurance it has no equals," the company's CEO Alexander Mikheyev said. "Rosoboronexport is prepared for considering requests for these systems from its partners."

Tor-E2 is capable of destroying planes, helicopters and cruise and anti-radar and other guided missiles. Also, it effectively eliminates the combat elements of smart weapons, such as glide and guided air bombs as well as drones. It operates amid intensive fire and radio-electronic countermeasures in any weather round the clock. Each combat vehicle is armed with 16 missiles, twice as many as the previous version of the Tor system.


It can also make toast, improve your economy, and cure psoriasis. It's Shimmer: a floor wax AND a dessert topping!
Posted by: Fred || 08/12/2018 00:00 || Comments || Link || E-Mail|| [6468 views] Top|| File under:
China-Japan-Koreas
China Is Holding One Million Muslims in 'Re-Education Camps'
[PJ] UN Human rights officials are saying that there is evidence that China is holding one million Muslim Uighurs in "re-education" camps in the western part of the country.

Bloomberg reports that Gay McDougall, a member of the United Nations Committee on the Elimination of Racial Discrimination, "cited 'credible reports' that China had turned the western region into 'something resembling a massive internment camp, shrouded in secrecy.'"

Xinjiang, a Chinese region the size of Alaska, has become one of the world's most heavily policed places. Bloomberg reported in January on government experiments with facial recognition systems that alert authorities when targeted people venture more than 300 meters (1,000 feet) beyond designated "safe areas."

Local governments have also ordered residents to install satellite-tracking systems in their cars, while people must submit to facial scans to enter markets, buy fuel or visit places such as the capital Urumqi's main bus terminal.

China's President Xi Jinping said the country should "strike first" against Islamist extremism after deadly attacks involving Uighurs in 2013 and 2014, as well as reports of some fighting in Syria.

Asked about the re-education camps in a regular briefing on July 27, China's Foreign Ministry spokesman Geng Shuang said: "The Chinese government fully respects people's religious freedom, and we guarantee that in accordance with law. All ethnic groups and the people in all regions in China enjoy full freedom of religious belief."

Oh, really? I guess there's "freedom of religion" and then there's the Chinese version of it.
Posted by: Besoeker || 08/12/2018 12:48 || Comments || Link || E-Mail|| [6501 views] Top|| File under:
Trump to sign Confucius Institute funding ban
h/t Instapundit


President Trump is about to sign the new National Defense Authorization Act, which will prohibit funding to Chinese-run Confucius Institutes on American campuses.

Texas Senator Ted Cruz added the key amendment to "The National Defense Authorization Act for Fiscal Year 2019," which also restricts funding to universities that host Confucius Institutes and requires them to provide a public record of any agreements or contracts they have with the program, which has deep ties to the Chinese Communist Party.
Posted by: g(r)omgoru || 08/12/2018 11:01 || Comments || Link || E-Mail|| [6518 views] Top|| File under:
Senior Pentagon Official Says U.S. Navy Will Keep Challenging China in South China Sea
[Breitbart] Assistant Secretary of Defense for Asian and Pacific Security Affairs Randall Schriver said earlier this week at a think-tank event that the United States Navy will continue to challenge China's claims over the South China Sea, which are disputed by six other nations in the region.
He said the U.S. will continue "freedom of navigation" operations that include sailing U.S. Navy ships through the South China Sea, and raised the prospect of other countries joining in on "presence activities."

"I think what you'll see is certainly a continuation of freedom of navigation. I think you'll see perhaps more countries joining in presence activities ‐ which if not a 12-nautical mile challenge presence in the South China Sea ‐ is important because China claims the whole thing through the 9-dash line," Schriver told an audience at the American Enterprise Institute on Tuesday.

Freedom of navigation operations involve U.S. Navy ships sailing through the South China Sea within 12-nautical miles of territory claimed by China, to illustrate that the waters remain open to international passage.

Typically, countries consider waters within 12-nautical miles to be their territorial waters, and by sailing through it, the U.S. Navy exhibits they are not Chinese territory. The "9-dash line" refers to an area marked with nine dashes that China claims, that encompasses the entire South China Sea.
Posted by: Besoeker || 08/12/2018 07:52 || Comments || Link || E-Mail|| [6489 views] Top|| File under:
Economy
Wisconsin May Cut Income Tax Rates to Offset Rise in Online Sales Tax Revenues
[Free Beacon] Income tax filers in Wisconsin may soon reap benefits from a recent U.S. Supreme Court decision requiring that more out-of-state online retailers collect and remit sales taxes on purchases.

Remote sellers that conduct at least 200 annual transactions ‐ or annual sales topping $100,000 ‐ in Wisconsin will have to collect state sales taxes, the court ruled recently in South Dakota v. Wayfair Inc. The ruling in June overturned a previous high court decision that said such taxes need not be collected by online retailers unless they had a physical presence in the state where they were doing business.

In a report sent to members of the state legislature, the Wisconsin Legislative Fiscal Bureau pointed out that current state law may require the additional sales tax revenues received as a result of the court decision be used to reduce income tax rates. Under that scenario, the average Wisconsin income tax filer would see a tax reduction of $52 annually, according to the bureau's report.

That idea now has the endorsement of Gov. Scott Walker.

"Gov. Walker wants to return any additional revenues to the hardworking taxpayers," the governor's spokeswoman, Amy Hasenberg, told Watchdog.org in an email.

Whether income tax rates would be reduced to compensate for the anticipated rise in sales tax revenues, however, is still under review, according to Patricia Mayers, spokeswoman for the Wisconsin Department of Revenue. The state will not need to pass additional legislation to begin collecting the additional revenues from online retailers, Mayers said.

"Wisconsin will require collection beginning on Oct. 1, 2018, consistent with existing Wisconsin statutes, which require all sellers to collect sales or use tax unless limited by federal law," she said in an email to Watchdog.org.
Posted by: Besoeker || 08/12/2018 07:56 || Comments || Link || E-Mail|| [6489 views] Top|| File under:
Europe
Hungary's populist government abolishes gender studies courses
[FOX] Hungary's populist government is stopping universities from offering courses in gender studies, saying there is no need for graduates in the labor market and they take taxpayer money away from other programs.

The move, announced this week, comes after Prime Minister Viktor Orban's government won a comfortable majority in April after an election focused primarily on immigration. Since then his Fidesz Party has been implementing key parts of its election manifesto.

In a statement, Hungarian government spokesman Zoltan Kovacs said that there is "no demonstrable demand for graduates of 'social gender studies' in the Hungarian labor market.

"There is no economic rationale for studies such as these, and so we have reason to presume that it was not created in response to labor market needs, and equally not to furnish students with skills that can be readily and directly converted on the labor market," he said. It is also questionable to what extent studies with admittedly such low student numbers are economical and sustainable."
Hungary's HVG said that it would only affect two of the country's universities, but also that such courses had been in the government's crosshairs for a while.
Posted by: Besoeker || 08/12/2018 12:38 || Comments || Link || E-Mail|| [6510 views] Top|| File under:
India-Pakistan
11-year-old boy raped allegedly by three men in Taxila
[DAWN] An 11-year-old boy was sexually assaulted by three young men in

Moslem

Colony area of Taxila, police said on Friday.

The three alleged suspects were locked away
Youse'll never take me alive coppers!... [BANG!]... Ow!... I quit!
during raids conducted at their homes, and cases were subsequently registered against them on a complaint by the victim's father, Station House Officer (SHO) Taxila Chaudhry Riaz told DawnNewsTV.

A medical examination of the six-grade student showed that he was subjected to rape, the SHO revealed.

The victim's father in his complaint to the police said that his 11-year-old son had gone to a nearby mosque to recite the Holy Koran on Thursday afternoon. As he was leaving the mosque after finishing his lesson, three young men forced him onto a cycle of violence
and took him to a drawing room of one of the accused and took turns to rape him, the father alleged.

According to the father, the men allegedly threatened his son to kill him if he informed anyone about the assault, before letting him go home.

SHO Riaz said the three suspects do not have any jobs and are usually seen roaming the streets in the area. He said a medical examination would be performed on the three men and they will be presented in the court of the area magistrate tomorrow.

The victim's father while speaking to DawnNewsTV said his son appeared very frightened when he returned home but he eventually told him about the ordeal he suffered following which he had the first information report (FIR) registered.


Posted by: Fred || 08/12/2018 00:00 || Comments || Link || E-Mail|| [6466 views] Top|| File under:
CDA sacks guards accused of raping woman in F-9 park
[DAWN] The Capital Development Authority (CDA) has allegedly dismissed two of its officials allegedly involved in raping a woman in the Fatima Jinnah Park last week.

The Islamabad police had jugged
Maw! They're comin' to get me, Maw!
four men suspected to have been involved in raping a woman in the park, two of whom were CDA/ Metropolitan Corporation Islamabad (MCI) guards and the other two were guards of a private security company.

"We will not compromise on principles and there is no room for such people in the department," MCI Chief Metropolitan Officer Syed Najaf Iqbal said.

He said MCI will also write to the private security company for taking action against their guards.

The two CDA/MCI officials were working on daily wages and on a temporary basis.

According to the police, one of the gardeners of the civic agency had raped the woman while the three others had facilitated him.

After they recorded confessional statements, the four accused were sent to Adiala Jail where their identification parade will be held, the police said.

The victim is said to have been walking in the park with a male friend when the guards directed them to leave the park via separate gates. When her friend left, the guards directed the woman to use a second gate, where one of them raped her.


Posted by: Fred || 08/12/2018 00:00 || Comments || Link || E-Mail|| [6466 views] Top|| File under: Govt of Pakistan
Since January 2018: No conviction in 141 child rape cases reported in Lahore so far
[DAWN] Minor children -- both girls and boys -- are falling prey to paedophiles in the

quiet provincial capital

as the incidents of child sexual abuse continue to surface here and most of such criminals escape conviction because of poor investigation by police and flawed prosecution.

Such crimes are on the rise despite Chief Justice of Pakistain Justice Saqib Nisar taking suo motu
...a legal term, from the Latin. Roughly translated it means I saw what you did, you bastard...
notice of Kasur rape cases.

The alarmingly high official figures of cases of sexual assault on minors in Lahore show that such crimes have not been a priority for the police high-ups.

Details of these show that minors are mostly targeted by paedophiles in playgrounds, streets, markets and shops in congested localities.

According to psychiatrists, the effects of sexual abuse in childhood keep haunting the victims throughout their life, adversely impacting their physical and mental health.

A majority of them, they say, suffer from depression, post-traumatic stress disorder, anxiety and other psychological issues. Many victims prefer to spend life in isolation, avoiding contact with relatives, friends and class fellows, the experts say. Some of the victims themselves become abusers when they grow up, they add.

According to official data, total 77 cases of rape of minor girls were reported in the

quiet provincial capital

from January 2018 to the first week of August this year.

Most of such cases surfaced in the Cantonment Division of the city, where 31 minor girls were subjected to rape, followed by Model Town and city divisions where 16 and 12 cases were reported, respectively.

Similarly, 11 such cases were lodged in Saddar, five in Civil Lines and two cases in Iqbal Town division, the data showed.

Out of the total 77 cases, the police quashed eight because of "lack of evidence", while the remaining were pending in courts.

The situation is also equally abysmal in the cases where the minor boys were subjected to criminal assault.

According to the police data, total 79 boys suffered sexual assault in various parts of the city during the same period. In most of the cases, the boys were

kidnapped

when they were playing in the street or going to local shops in residential areas.
Posted by: Fred || 08/12/2018 00:00 || Comments || Link || E-Mail|| [6512 views] Top|| File under: Govt of Pakistan
Girl drugged, raped by 'friend' at farmhouse in Karachi: police
[DAWN] A girl was drugged, raped and subjected to attempted murder at a farmhouse near the Gulshan-e-Maymar area of Bloody Karachi


...formerly the capital of Pakistain, now merely its most important port and financial center. It is among the largest cities in the world, with a population of 18 million, most of whom hate each other and many of whom are armed and dangerous...


, said police officials on Friday.

The victim, a resident of Landhi, had reportedly been upset with her family and went to the farmhouse with her friends, SSP Malir Munir Sheikh Abbasi said.

There, the SSP said, the girl was offered a drugged cold drink, which put her to sleep. She was then raped and, when met with resistance, the alleged rapist tried to strangle her to death.

The police officer said that others who were present at the

scene of the crime

tried to stop the assailant, which led to a verbal spat.

Thinking that the girl had died, the assailant

expeditiously departed at a goodly pace

fearing arrest, said SSP Abbasi. He further said that police arrived at the farmhouse and took into custody a trio of the accused's friends who were still there, although the girl later told the police that they were innocent.

The girl was shifted to the Abbasi Shaheed Hospital, where her medical examination confirmed her ordeal.

Sindh Inspector General Amjad Javed Salimi, following media reports of the incident, took notice and directed the SSP Malir to furnish a detailed report.
Posted by: Fred || 08/12/2018 00:00 || Comments || Link || E-Mail|| [6470 views] Top|| File under:
6-year-old girl 'gang-raped' in Sukkur
[DAWN] A six-year-old girl was allegedly gang-raped in Sukkur's suburban area of Kandhra reportedly by two young men who

kidnapped

her when she was playing in the nearby fields, police said on Friday after arresting the suspects.

According to Sukkur Assistant Superintendent of Police (ASP) Maroof Usman, the suspects took the victim into the fields where they tied her with ropes and raped her.

The accused were about to flee when they were caught by the minor girl's parents who had come to the fields while looking for her.

The girl was taken to the Sukkur Civil Hospital and the two men ‐ believed to be 18-year-olds from the same family ‐ were handed over to the police by the girl's family.

A first information report (FIR) has been registered by the police against the two accused under Section 376 (ii) of the Pakistain Penal Code which states: "When rape is committed by two or more persons in furtherance of common intention of all, each of such persons shall be punished with death or imprisonment for life."

The medical report of the girl will be issued in two days time, ASP Usman said.


Posted by: Fred || 08/12/2018 00:00 || Comments || Link || E-Mail|| [6463 views] Top|| File under:
Protests after seven-year-old raped in Delhi
[DAWN] Scores of angry parents protested outside a government-run school in New Delhi on Friday after a seven-year-old girl was allegedly raped by an electrician on its premises, police said.

The incident comes on the heels of sex-abuse scandals at two children's homes that have sparked widespread outrage.

The latest case came to light after the family noticed the child bleeding and lodged a police complaint on Thursday.

"A medical examination of the victim has been conducted. The results reveal a clear indication of sexual assault," Madhur Verma, a

front man

for Delhi Police, said.

The 37-year-old electrician was enjugged
Youse'll never take me alive coppers!... [BANG!]... Ow!... I quit!
after being identified by the victim, Verma added.

Local media reports said the suspect, who had been hired by the school just a month ago, pulled the girl into a secluded water-pump room just as she was leaving to go home.


Posted by: Fred || 08/12/2018 00:00 || Comments || Link || E-Mail|| [6466 views] Top|| File under:
Abbasi, Sattar among former MNAs evicted from Parliament Lodges
[DAWN] Capital Development Authority (CDA) and Islamabad police on Saturday launched an operation to free Parliament Lodges from former members of the parliament who were illegally dwelling in the government-owned facility, DawnNewsTV reported.

According to the authorities' list, 119 ex-

politician

s were illegally occupying the lodges, of which 30 have been evicted.

CDA today managed to free up the lodges allotted to former prime minister Shahid Khaqan Abbasi, former MQM-P convener Farooq Sattar, former federal minister Sheikh Aftab Ahmed, Qaumi Watan Party Chairman Aftab Ahmad Khan Sherpao as well as Pakhtunkhwa Milli Awami Party chief Mehmood Khan Achakzai.

Malik Asad Sikandar, Bilal Virk, Raza Hayat Hiraj and Syed Ali Hasan Gilani's governmental residences have also been evicted.

However,


if you can't be a good example, then you'll just have to be a horrible warning...


Tallal Chaudhry and Abid Sher Ali ‐ both PML-N politicians who lost their seats in last month's polls ‐ have not yet vacated the lodges that were allotted to them when they were still members of the parliament.


Posted by: Fred || 08/12/2018 00:00 || Comments || Link || E-Mail|| [6466 views] Top|| File under: Govt of Pakistan
PTI's NA tally up to 158 as it bags 33 reserved seats
[DAWN] The Pakistain Tehrik-e-Insaf
...a political party in Pakistan. PTI was founded by former Pakistani cricket captain and philanthropist Imran Khan. The party's slogan is Justice, Humanity and Self Esteem, each of which is open to widely divergent interpretations....
(PTI) have been allotted 33 of the total 70 National Assembly seats reserved for women and minorities, taking the party's total in the lower house of the parliament to 158 ‐ just 14 shy of the number required for simple majority.

The Election Commission of Pakistain on Saturday distributed the reserved seats among the parties as per the quotas that their respective electoral performances commanded.

As expected, the PTI emerged as the biggest beneficiary after the distribution, thanks to the 116 seats its candidates had won themselves and the nine independents whom it had later recruited.

In all, the Imran Khan

... aka Taliban Khan, who ain't the sharpest bulb on the national tree...
-led party was allotted 16 reserved seats for women from Punjab, four from Sindh, seven from Khyber-Pakhtunkhwa and one from Balochistan

...the Pak province bordering Kandahar and Uruzgun provinces in Afghanistan and Sistan Baluchistan in Iran. Its native Baloch propulation is being displaced by Pashtuns and Punjabis and they aren't happy about it...


.

The party, which looks set to form its government in the Centre, also bagged five of the total 10 seats reserved for non-

Moslem

s. Of the rest of the five, two have been given to the PML-N, two to PPP and one to MMA.


Posted by: Fred || 08/12/2018 00:00 || Comments || Link || E-Mail|| [6466 views] Top|| File under: Govt of Pakistan
Who's in the News
35
[untagged]
7
Govt of Pakistan
4
Govt of Syria
3
Taliban
3
Islamic State
2
al-Nusra
2
Houthis
1
Govt of Iran
1
Hamas
1
TTP
1
Commies
1
Antifa
1
Abu Sayyaf (ISIS)
Bookmark
E-Mail Me
The Classics
The O Club
Rantburg Store
The Bloids
The Never-ending Story
Thugburg
Gulf War I
The Way We Were
Bio
Merry-Go-Blog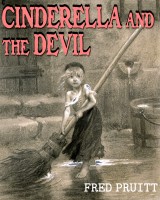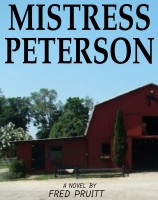 On Sale now!


A multi-volume chronology and reference guide set detailing three years of the Mexican Drug War between 2010 and 2012.

Rantburg.com and borderlandbeat.com correspondent and author Chris Covert presents his first non-fiction work detailing the drug and gang related violence in Mexico.

Chris gives us Mexican press dispatches of drug and gang war violence over three years, presented in a multi volume set intended to chronicle the death, violence and mayhem which has dominated Mexico for six years.
Click here for more information


Meet the Mods
In no particular order...


Steve White
Seafarious
Pappy
lotp
Scooter McGruder
john frum
tu3031
badanov
sherry
ryuge
GolfBravoUSMC
Bright Pebbles
trailing wife
Gloria
Fred
Besoeker
Glenmore
Frank G
3dc
Skidmark
Alaska Paul



Better than the average link...



Rantburg was assembled from recycled algorithms in the United States of America. No trees were destroyed in the production of this weblog. We did hurt some, though. Sorry.
3.238.225.8

Help keep the Burg running! Paypal: