-Lurid Crime Tales-
Airliner stolen at Sea-Tac crashes after unauthorized takeoff
[ABC] An empty Horizon Airlines plane has crashed after it was stolen by a ground employee from Seattle-Tacoma International Airport on Friday around 8 p.m., according to local authorities and a senior federal aviation source.

North American Aerospace Defense Command scrambled fighter jets to accompany the plane, which was steered away from Seattle and Tacoma by air traffic control, on its hour-long flight, according to the source. The Pierce County Sheriff's Department said the two F-15s were not involved in the crash.

The crash happened on Ketron Island, which is southwest of Tacoma, in south Puget Sound. The small island has only about 20 year-round residents.

The employee who stole the plane was 29 years old, from Pierce County and called "suicidal" by the sheriff's department. Horizon Air COO Constance von Muehlen confirmed the man was an employee of the company.

The sheriff said this was not a terrorist incident.

"Most terrorists don't do loops over the water," Sheriff Paul Pastor said. "This might have been a joyride gone terribly wrong."

The Pierce County Sheriff's Department has a number of vessels on scene, while the U.S. Coast Guard is on scene as well.

The Pierce County Sheriff tweeted, "Stolen horizon airplane crashed into Ketron island. Preliminary info is that a mechanic from unknown airlines stole plane. Was doing stunts in air or lack of flying skills caused crash into Island."

Alaska Airlines tweeted about an incident involving an "unauthorized take-off of a Horizon Air Q400. They said there were no passengers on board. Horizon Air is operated by Alaska Air Group.
Posted by: Anguper Hupomosing9418 || 08/11/2018 01:33 || Comments || Link || E-Mail|| [6470 views] Top|| File under:
-Obits-
3 die falling into septic tank in Chittagong
[Dhaka Tribune] Three people, including two siblings died having inhaled toxic gas after falling into a septic tank in Chittagong on Friday.


One word: Ew!


The incident happened around 4:30pm in the Jhautala Diesel Colony Masjid area under the Khulshi police station.

The deceased have been identified as Sifat, 12, Imran Hossain, 25 and his younger brother Rubel, 18, confirmed Chittagong Medical College Hospital (CMCH) police outpost Assistant Sub-Inspector (ASI) Alauddin Talukdar to the Dhaka Tribune.

ASI Alauddin said: "They were playing in a playground behind the Masjid when their football fell into an abandoned septic tank. Imran and his brother were trying to rescue Sifat who got trapped inside the tank trying to pick the ball. They all died from inhaling the toxic gas that emanated from the tank."

"Fire fighters found the trio in unconscious state and took them to the CMCH, where the on-duty doctor pronounced them dead," said Assistant Deputy Director of Fire Service and Civil Defense of Chittagong Jashim Uddin.


Posted by: Fred || 08/11/2018 00:00 || Comments || Link || E-Mail|| [6471 views] Top|| File under:
-Land of the Free
Melania Trump's parents are sworn in as US citizens
[News24] US First lady Melania Trump's parents have been sworn in as US citizens.

A lawyer for Viktor and Amalija Knavs says the Slovenian couple took the citizenship oath on Thursday in New York City. They had been living in the US as permanent residents.

The Knavses raised Melania in the rural industrial town of Sevnica while Slovenia was under Communist rule. Viktor was a car dealer. Amalija worked in a textile factory.

They came and went from the ceremony at a Manhattan federal building flanked by Homeland Security police.

Viktor is 74, two years older than President Donald Trump. Amalija is 73. The first lady, born Melanija, changed her name to Melania Knauss when she started modelling. She settled in New York in 1996 and met Trump two years later.
Posted by: Besoeker || 08/11/2018 00:00 || Comments || Link || E-Mail|| [6469 views] Top|| File under:
China-Japan-Koreas
Red Cross warns of food crisis in North Korea as crops fail in heat
At this point it's no longer an emergency, but just their chronic condition.

Tradition


[AlAhram] A heat wave in
North Korea has led to rice, maize and other crops withering in the fields, "with potentially catastrophic effects", the International Federation of

Red Thingy

and

Red Islamic Thingy

Societies (IFRC) said on Friday.

The world's largest disaster relief network warned of a risk of a "full-blown food security crisis" in the isolated country, where a famine in the mid-1990s killed up to three million people.

It said the worrying situation had been exacerbated by international sanctions imposed due to North Korea's nuclear and missile programmes.

In a statement issued in Geneva, the IFRC said there had been no rainfall since early July as temperatures soared to an average 39 Celsius (102 Fahrenheit) across the country, whose official name is the Democratic People's Republic of Korea (DPRK). The next rain was expected in mid-August.

The population of 25 million is already stressed and vulnerable with malnutrition among children that could worsen, stunting their growth, it said.

"This is not yet classified as a drought, but rice, maize and other crops are already withering in the fields, with potentially catastrophic effects for the people of DPRK," said Joseph Muyamboit, the IFRC's programme manager in Pyongyang.

"We cannot and must not let this situation become a full-blown food security crisis. We know that previous serious dry spells have disrupted the food supply to a point where it has caused serious health problems and malnutrition across the country."

North Korea called last week for an "all-out battle" against the record temperatures threatening crops, referring to an "unprecedented natural disaster".

Drought and floods have long been a seasonal threat in North Korea, which lacks irrigation systems and other infrastructure to ward off natural disasters.

In Seoul, South Korea's Unification Ministry said it had no specific information on the situation in the north, but that the

Red Thingy

had notified them of the heat wave last week.

The IFRC was helping the national

Red Thingy

to support 13,700 of the most vulnerable people at risk, in South Hamgyong and South Pyongan provinces. It had deployed emergency response teams and 20 water pumps to irrigate fields in the hardest-hit areas, it said.

David Beasley, the head of the UN's World Food Programme (WFP), visited North Korea in May to look into boosting food distributions to hungry

women and kiddies

, in the latest sign of an opening.

About 70 percent of North Koreans are "food insecure", meaning they struggle to avoid hunger, and one in four children under five is stunted from chronic malnutrition, the WFP said at the time. A 2015 drought worsened the situation, it said.
Posted by: trailing wife || 08/11/2018 00:00 || Comments || Link || E-Mail|| [6479 views] Top|| File under: Commies
China fires 6 warnings to US Navy in South China Sea 'This is China...LEAVE IMMEDIATELY'
[Express] The US Navy P-8A Poseidon jet was flying at 16,500 feet to get a view of low-lying coral reefs that have been turned into garrisons with five-storey buildings, large radar installations, power plants and runways sturdy enough to carry large military aircraft.

During the flight that was giving journalists from CNN a rare look at the islands, the crew was warned six times by the Chinese military to get out of their territory.

A voice said: "US military aircraft, this is China ... leave immediately and keep out to avoid any misunderstanding."

Each time the aircraft was challenged by the Chinese military, the US Navy crew's response was the same.

The response was: "I am a sovereign immune United States naval aircraft conducting lawful military activities beyond the national airspace of any coastal state.

"In exercising these rights as guaranteed by international law, I am operating with due regard for the rights and duties of all states."
CNN was granted the chance to see how the Chinese government is rapidly expanding its militarisation efforts from a US reconnaissance plane when the harsh threat was issued.

The US Navy jet had flown over four key artificial islands in the Spratly chain where China has built up fortifications: Subi Reef, Fiery Cross Reef, Johnson Reef and Mischief Reef.
Posted by: Besoeker || 08/11/2018 00:00 || Comments || Link || E-Mail|| [6511 views] Top|| File under: Commies
The Grand Turk
China will buy Turkey on the cheap
[AsiaTimes]With help from Beijing, Erdogan is hoping to find an alternative to IMF loans, one that could turn Turkey into 'an economic satrapy of China'.

Like the fall of the Ottoman Empire after World War I, Turkey's present financial collapse has been expected for years. The sloth of credit rating agencies and the laziness of bank credit committees allowed Turkey to struggle on a year or two longer than it should have, but the collapse of the Turkish lira this week after a long, sickening decline surprised no-one.

Turkey's volatile president Recep Tayyip Erdogan might have put off the crisis, but instead decided to butt heads with US President Trump over the arrest of an American Protestant minister for alleged terrorism.
Continued on Page 49
Posted by: 3dc || 08/11/2018 00:00 || Comments || Link || E-Mail|| [6468 views] Top|| File under: Commies
Great White North
4 Dead in Canada Shooting, including 2 Policemen
[AnNahar] Two

coppers

were among four people killed Friday in a shooting in eastern Canada and a suspect has been locked away
Please don't kill me!
, authorities said.

Authorities in the city of Fredericton urged people in the Brookside neighborhood, where residents reported waking to the sounds of dozens of shots, to remain in their homes, describing it as an "active incident" on Twitter.

Around an hour after giving first word of the killings, a second message from police said: "At this time, we can confirm that we have one suspect

in jug

."

"Police continue to have the Brookside area contained for the foreseeable future as the investigation is ongoing," police added.

Then came word from police that "of the four people killed in this morning's shootings on Brookside Drive, two were Fredericton

coppers

."

The circumstances of the shooting in the capital of New Brunswick province, home to about 60,000 people, were not immediately clear.

Canadian public broadcaster CBC said that the shooting happened in a residential area of the city north of downtown, and that heavily armed police, paramedics and firefighters were on the scene.

Witnesses described to the Canadian Broadcasting Corporation seeing the barrel of a rifle or shotgun poking out from the window of a low-rise apartment and shots being fired into its courtyard.

The CBC quoted Robert DiDiodato, who lives in the area, as saying he heard a series of "firecracker" sounds around 7 am.

"With the tempo, it might've been a gunshot," he said. "It was sort of like a pop, pop, pop, pop."

He said that about five minutes later he could hear similar sounds near his home.

"Doors are locked and everybody's inside," he said, according to CBC.

Another resident, who gave his name only as Justin, told the broadcaster: "I woke up and I heard gunshots and I looked outside my window.

"The cops were trying to put one of the officers in their vehicle to take them out to safety," he said.

During the fracas some residents could be seen being escorted by police out of their homes, while a nearby daycare, coffee shop and other businesses were on lockdown.


CBC adds a great deal of local detail, particularly this:

Suspect is a 48-year-old Fredericton man who was placed in durance vile
... anything you say can and will be used against you, whether you say it or not...
in an apartment in the 200 block of Brookside Drive. He is being treated in hospital for serious injuries sustained in shooting.

Gaudet said the

coppers

who died were the first on the scene. They saw a man and woman lying on the ground ‐ the two civilians who were killed ‐ and were shot as they approached.


I would not normally post this kind of story, but one of the commenters at An Nahar wrote the following:

Sources close to the Fredericton Police Department revealed to Vivian Trudeau, AFP resident correspondent in Fredericton, the apprehended assailant is a Lebanese Shia who hails from the town of Brital in Lebanon's Eastern mountain range. Brital is home to iranian backed hezbollah's drug and crime operations and is out of reach to the central authorities in Beirut.

The assailant goes by the nom de guerre of Abal Abbas, a reference to a shia martyr from the middle ages.

The assailant confessed without further delay he acted upon orders of the terrorist group's leader to express dismay at Canada's inaction regarding Saudi Arabia's continued deadly air campaign in Yemen.

Hezbollah is an internationally renowned terrorist group with confirmed links to terrorism, money laundering, human and drug trafficking and child abuse with operations spanning the four corners of the globe.

Source: Agence France Presse


I have not been able to find the referenced AFP article, so cannot say whether or not it is true. If it is true, this becomes a WoT story tagged Moslem Colonists.
Posted by: trailing wife || 08/11/2018 00:00 || Comments || Link || E-Mail|| [6473 views] Top|| File under:
U.S. would need a mega-constellation to counter China's hypersonic weapons
Undersecretary of Defense for Research and Engineering Michael Griffin: "Our response has to be a proliferated space sensor layer, possibly based off commercial space developments."

The Pentagon admittedly is already five to 10 years behind in the development of an anti-missile system to thwart advanced hypersonic weapons that are now being tested by China and Russia.

The good news for the Defense Department is that the commercial space technology boom that is fueling the development of mega-constellations could help the military reach that goal. The Pentagon is studying options to build a space-based surveillance network to fill blind spots in the nation's current defenses — which were designed to counter ballistic missiles that fly on a predictable arch-shaped pattern.

To detect and track hypersonic weapons — which fly into space at supersonic speeds and then descend back down to Earth directly on top of targets — the answer is a large constellation of small satellites.

"Our response has to be a proliferated space sensor layer, possibly based off commercial space developments," said Undersecretary of Defense for Research and Engineering Michael Griffin.

The hypersonic threat brings a "new urgency" that the United States has not seen since the Cold War and that demands a different type of thinking about the architecture, Griffin told reporters on Wednesday at the Space & Missile Defense Symposium. The only way to provide global coverage and not go bankrupt installing radars on the ground is to go to space.

Griffin cautioned that the traditional approach to developing "exquisite" military satellites is not going to work in this case. The Pentagon already has a sophisticated network of early warning satellites that detect missile launches. Another layer of sensors will be needed in the future for "persistent, timely global, low-latency surveillance to track and provide fire control for hypersonic threats."

Details such as how many satellites, in what orbits, at what altitudes have yet to be worked out. The Missile Defense Agency, which Griffin oversees, was designated the Pentagon's "executive agent" for hypersonic defense.

Griffin said the United States for decades has conducted its own hypersonic weapons development but chose to not weaponize the technology. "Our enemies have, so we have to respond," he said. "The first step in that response absolutely has to be a sensor layer from space."

There are no alternatives, "unless you plan to wallpaper the Earth with radars," he said. This is not a mission that can be done realistically from the ground or the oceans. "You would need a lot of radars that are very expensive and themselves become targets," Griffin said. "That's not an acceptable defensive posture. The only way to see these things coming is from space."

The military's early warning satellites in geosynchronous earth orbit cannot do this mission. "Hypersonic vehicles are hard to see from high orbit because they are not as bright. They're a factor of 10 or more dimmer than strategic missiles. So we have to get closer to see them and track them."

'This can be done'
Posted by: 3dc || 08/11/2018 00:00 || Comments || Link || E-Mail|| [6472 views] Top|| File under: Commies
US Army eyes microwave canon to take out drones
[FOX] The U.S. Army wants an airborne microwave canon that can take down drones.

The Army is planning to purchase a Counter Unmanned Aircraft System (UAS) from Lockheed Martin with the goal to "field UASs with payloads capable of negating adversary UAS," the Army said in its solicitation notice.

In other words, the Army wants to disable or destroy a drone with an airborne microwave beam.
Posted by: Skidmark || 08/11/2018 00:00 || Comments || Link || E-Mail|| [6469 views] Top|| File under:
Government
Hundreds of Federal Employees Will be Moved out of DC
[Daily Caller] The U.S. Department of Agriculture (USDA) is moving two agencies and roughly 700 federal employees out of Washington, D.C., to save money and improve the department's service to taxpayers.

Agriculture Secretary Sonny Perdue announced Thursday that the Economic Research Service (ERS) and the National Institute of Food and Agriculture (NIFA) will be fully moved out of the nation's capital by 2020, according to the USDA. A location hasn't been picked yet.


"It's been our goal to make USDA the most effective, efficient, and customer-focused department in the entire federal government," Perdue said in a statement. "In our Administration, we have looked critically at the way we do business, with the ultimate goal of ensuring the best service possible for our customers, and for the taxpayers of the United States."

"In some cases, this has meant realigning some of our offices and functions, or even relocating them, in order to make more logical sense or provide more streamlined and efficient services," Perdue said.

As part of the reorganization, Perdue is also moving the Economic Research Service (ERS) out from under the USDA's Research, Education, and Economics branch. The ERS will be placed back in the Office of the Chief Economist under the authority of the Office of the Secretary.

Roughly 700 USDA employees could be moved, E&E News reports.


Yes, but to where? We can't enjoy proper schadenfreude unless we know whether it's to be Bismark, North Dakota, somewhere deep in Oklahoma, or a small farm community even less appealing to the DC crowd.
Posted by: Besoeker || 08/11/2018 00:00 || Comments || Link || E-Mail|| [6503 views] Top|| File under:
Who's in the News
28
[untagged]
6
Commies
4
Islamic State
2
Taliban
1
Govt of Iran
1
Govt of Iraq
1
Govt of Syria
1
Hamas
1
Houthis
1
Arab Spring
1
Moslem Colonists
1
Sublime Porte
1
al-Nusra
Bookmark
E-Mail Me
The Classics
The O Club
Rantburg Store
The Bloids
The Never-ending Story
Thugburg
Gulf War I
The Way We Were
Bio
Merry-Go-Blog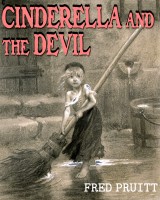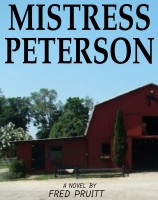 On Sale now!


A multi-volume chronology and reference guide set detailing three years of the Mexican Drug War between 2010 and 2012.

Rantburg.com and borderlandbeat.com correspondent and author Chris Covert presents his first non-fiction work detailing the drug and gang related violence in Mexico.

Chris gives us Mexican press dispatches of drug and gang war violence over three years, presented in a multi volume set intended to chronicle the death, violence and mayhem which has dominated Mexico for six years.
Click here for more information


Meet the Mods
In no particular order...


Steve White
Seafarious
Pappy
lotp
Scooter McGruder
john frum
tu3031
badanov
sherry
ryuge
GolfBravoUSMC
Bright Pebbles
trailing wife
Gloria
Fred
Besoeker
Glenmore
Frank G
3dc
Skidmark
Alaska Paul



Better than the average link...



Rantburg was assembled from recycled algorithms in the United States of America. No trees were destroyed in the production of this weblog. We did hurt some, though. Sorry.
3.235.140.84

Help keep the Burg running! Paypal: