-Lurid Crime Tales-
Feds Conduct Massive Worksite Raid in Two States, Arrest Business Owners For Employing Illegals Aliens
[Daily Caller] Federal agents conducted a multi-state worksite raid at several Midwestern agricultural businesses on Wednesday, arresting more than 100 people including owners and supervisors who allegedly conspired to employ illegal aliens at the expense of American workers.

Homeland Security Investigations ‐ the investigative arm of Immigration and Customs Enforcement ‐ led the operation against at least 11 companies in Nebraska and Minnesota, The Grand Island Independent reported.

Along with more than 130 suspected illegal workers, agents arrested 14 business owners and managers for allegedly using bogus Social Security numbers to build a workforce of underpaid, exploitable illegal immigrants. Three other people involved in the scheme were also indicted but not taken into custody during the operation.

The operation was one of the largest worksite raids in HSI's 15-year history, according to Tracy Cormier, the special agent in charge of the agency's St. Paul field office, which covers Minnesota and Nebraska.
Posted by: Besoeker || 08/09/2018 05:30 || Comments || Link || E-Mail|| [6470 views] Top|| File under:
5 charged in multimillion dollar counterfeiting scheme following ICE HSI investigation
h/t Gates of Vienna


[ICE.gov] Five Queens residents were charged Tuesday pursuant to an investigation by U.S. Immigration and Customs Enforcement's (ICE) Homeland Security Investigations (HSI) in New York's Border Enforcement Task Force (BEST). This investigation, worked by HSI special agents and taskforce members from the New York City Police Department (NYPD) and U.S. Customs and Border Protection (CBP) resulted in the arrest of five individuals conspiring to traffic in more than $70 million worth of counterfeit Nike Air Jordans. Miyuki Suen, Jian Min Huang, Songhua Qu, Kin Lui Chen, and Fangrang Qu are charged with importing hundreds-of-thousands of athletic shoes from China into the United States. Once those shoes arrived, the defendants and other co-conspirators affixed counterfeit Nike-trademarked logos to those shoes in New York, and sold the now-counterfeit Air Jordans in the United States.
Posted by: g(r)omgoru || 08/09/2018 02:11 || Comments || Link || E-Mail|| [6488 views] Top|| File under:
Africa Subsaharan
Zimbabwe: Fleeing Biti Arrested
[All Africa] MDC Alliance principal Tendai Biti has been enjugged
Don't shoot, coppers! I'm comin' out!
at the Zim-bob-we-Zambia border while trying to flee the country to seek asylum in neighbouring Zambia.

Biti is in police custody and expected to be transported back to Harare to assist police with investigations into post-election violence which rocked Harare on August 1.

On Monday, the Zim-bob-we Republic Police said it was looking for nine senior MDC-Alliance officials, including Tendai Biti and Morgen Komichi, on allegations of inciting their supporters to embark on an illegal demonstration last Wednesday in Harare.

Six people died and property worth thousands of dollars was destroyed during the demonstration that has been widely condemned in Zim-bob-we and beyond.

At least 27 people were arrested following the violent disturbances.

Among those arrested was former Harare South

politician

Shadreck Mashayamombe, while 18 others were picked up at the MDC's Harvest House headquarters in Harare. They were released on $50 bail yesterday.


Posted by: Fred || 08/09/2018 00:00 || Comments || Link || E-Mail|| [6463 views] Top|| File under: Tin Hat Dictators, Presidents for Life, & Kleptocrats
Zimbabwe opposition figure fleeing arrest denied asylum in Zambia
[Al Jazeera] A top Zim-bob-wean opposition official that fled to Zambia has been denied asylum and is expected to face arrest at home as concerns rose over a government crackdown after last week's disputed presidential election.

Tendai Biti, Zim-bob-we's former finance minister and a leader of the opposition Movement for Democratic Change (MDC), claimed asylum in Zambia on Wednesday after making a dash for the border, reportedly facing charges of inciting post-election violence in Zim-bob-we.

Biti said he is going to be deported, according to Dewa Mavinga of Human Rights Watch.

Mavhinga said Biti told him: "It looks like they have made a decision to hand us back to the junta. We are truly in God's hands."

Biti's plight follows scenes of the military opening fire in the streets of Zim-bob-we's capital a week ago, killing six people, and growing opposition claims of harassment.

The events further challenged assertions by newly elected President Emmerson Mnangagwa of a "flowering" of democracy after longtime leader Bob Muggsy Mugabe

Nonagenarian President-for-Life of Zim-bob-we who turned the former Breadbasket of Africa into the African Basket Case. Dumped in November 2017 when the Missus decided she wanted to be president, and opposed heer might against Crocodile Mnangawa Important safety tip: If your opponent goes by the name Crocodile andf your title is Shopper in Chief let him win....
stepped down in November under military pressure.

The MDC has denounced Mnangagwa's July 30 election victory as fraudulent and vowed to challenge it in court this week.

According to Zim-bob-we's state-run Chronicle newspaper, Biti is among nine suspects sought for inciting protests last week at which the army opened fire, killing six people.

Posted by: Fred || 08/09/2018 00:00 || Comments || Link || E-Mail|| [6463 views] Top|| File under:
Bangladesh
Hundreds injured in clashes as Dhaka student protest shut down
[AsiaTimes]Week-long rally for safer roads ends after pro-government youths and law enforcers attack students to quell the crisis that brought the Bangladeshi capital to a standstill.

More than 300 people were injured in violent clashes that marred the end of the student-led protest for safer roads, which had brought Dhaka to standstill for over a week.

The ruling Awami League government was accused of using its student wing, the Bangladesh Chatra League, as well as police armed with tear gas and rubber bullets to crush the nine-day demonstration by tens of thousands of school and university students.

Clashes erupted in different parts of Dhaka from Saturday to Monday as students, journalists, photographers, pedestrians battled authorities and young men, allegedly from the Chatra League.

Social media was flooded with shocking images and videos of injured students and media personnel, while rights groups issued cries for help. In most of the videos, unidentified men carrying rods, machetes and bamboo sticks were seen attacking students.

Protesters started leaving the streets on Tuesday morning. Educational institutes which had been closed opened up, albeit to fewer students than normal.

This article starring:
Awami League
Posted by: 3dc || 08/09/2018 00:00 || Comments || Link || E-Mail|| [6461 views] Top|| File under:
Caucasus/Russia/Central Asia
US to impose sanctions on Russia over nerve agent attack
[ENGLISH.ALARABIYA.NET] The United States will impose sanctions on Russia for its use of a nerve agent in an attempt to kill a former Russian spy and his daughter in

Britannia

.

The State Department says on Wednesday the sanctions will be imposed on Russia because it used a chemical weapon in violation of international law.

Former Russian spy Sergei Skripal and his daughter were poisoned by Novichok, a military-grade nerve agent, in the British town of Salisbury in March.



Britannia

has accused Russia of being behind the attack, which the Kremlin vehemently denies.

Since the March attack, two other British nationals with no ties to Russia have been poised by the substance.

Following a 15-day congressional notification period, the sanctions will take effect on or around August 22, according to a statement from the State Department.

State Department spokeswoman Heather Nauert said it had been determined that Russia "has used chemical or biological weapons in violation of international law, or has used lethal chemical or biological weapons against its own nationals."

The sanctions will cover sensitive national security goods, a senior State Department official told

news hound

s on a conference call, citing the 1991 Chemical and Biological Weapons and Warfare Elimination Act.

There would, however, be exemptions for space flight activities and areas covering commercial passenger aviation safety, which would be allowed on a case by case basis, the official added.

The official said a second batch of "more draconian" sanctions would be imposed after 90 days unless Russia gives "reliable assurances" that it will no longer use chemical weapons and allow on-site inspections by the United Nations


...a lucrative dumping ground for the relatives of dictators and party hacks...


"If those criteria are not met - it is up to Russia to make that decision - a second round of sanctions ...will to be imposed," the official said, "They are in general more draconian than the first round."

The news came as Republican US Senator Rand Paul said on Wednesday he had delivered a letter from President Donald Trump


...New York real estate developer, described by Dems as illiterate, racist, misogynistic, and what ever other unpleasant descriptions they can think of, elected by the rest of us as 45th President of the United States...


to Russian President Vladimir Putin

...President-for-Life of Russia. He gets along well with other presidents for life. He is credited with bringing political stability and re-establishing something like the rule of law, which occasionally results in somebody dropping dead from poisoning by polonium or other interesting substance. Under Putin, a new group of business magnates controlling significant swathes of Russia's economy has emerged, all of whom have close personal ties to him. The old bunch, without close personal ties to Putin, are in jail or in exile or dead from poisoning by polonium or other interesting substances...
proposing cooperation.


Posted by: Fred || 08/09/2018 00:00 || Comments || Link || E-Mail|| [6471 views] Top|| File under:
China-Japan-Koreas
In Japan, They're Renting Men
...It's all part of his job as a rented "ossan," the Japanese word for a middle-aged man.

He allows himself to be hired by anyone, for nearly any purpose -- not involving physical contact -- as long as they pay his hourly wage: a mere 1,000 yen (about US $9). And he loves it....

Nishimoto's inspiration came when he overheard "high school girls making fun of middle-aged men on the commuter train," particularly their hairy ears, and calling the men "smelly" and "dirty."

Previously admired in a male-dominated Japanese society, ossan are now struggling to maintain a positive reputation in the fast-changing culture where values are in flux.

"I never realized that ossan were disrespected that much," Nishimoto said. "I thought, 'I need to regain the honor of ossan.' "...

When he started, expected that the bulk of his clients would be "gentle, obedient Japanese boys" needing advice from "older, more experienced men."

"The young men did not come," he said. Instead, eight times out of 10, clients are women, Nishimoto said.

There's a branch of the ossan rental service to fulfill immediate requests, he said, since many customers want to talk "now": "Her husband cheated on her; she had a quarrel; she's being harassed at work."
Posted by: g(r)omgoru || 08/09/2018 06:22 || Comments || Link || E-Mail|| [6468 views] Top|| File under:
Trade war has civil servants fleeing Commerce Ministry
[AsiaTimes] Overworked and underpaid, many are opting for a way out.

Recruiters at the Chinese Ministry of Commerce used to sit back and watch applicants, lured by all the perks, fall over each other, but nowadays the nation's top agency responsible for international trade and business is seeing a growing number of cadres and civil servants getting off the "gravy train."

Low remuneration and the lack of a sense of achievement are blamed for the wave of exits by employees, state media said, citing a warning from the State Administration of Civil Service and the Communist Party's Central Commission for Discipline Inspection, in a rare admission of the high staff turnover at the ministry.

The party's disciplinary watchdog had just wrapped up an inspection of the ministry.

"Daily supervision of [staff recruitment] was weak and the turnover rate was too high," said the warning.

"Some of my colleagues left because the salary in the ministry was just not that decent," an official with the ministry told the Global Times on condition of anonymity. "We are always on standby and often work overtime but there is no or very little overtime pay."

The baseline salary of a clerk at the ministry is about 8,000 yuan (US$1,170) per month.

The still-unfolding trade row with the US is said to be accelerating the exodus, as researchers, negotiators and senior clerks at the ministry are seeing a spike in their workloads along with their stress levels.

"At night, the lights in the ministry's complex located in Beijing's bustling Chang'an Avenue can be an indicator of the state of China's international trade," said another employee of the ministry. "When more lights are on, more people are working overtime, and that surely means there are troubles in foreign trade."

Since the outbreak of the trade row with the US, the employee said, "Minister of Commerce Zhong Shan and other senior officials are working around the clock to tackle additional tariffs slapped on Chinese exports while formulating countermeasures, and staff at different departments have been feeling the strain."

The ministry, together with its pyramid of affiliated institutes and associations as well as branches in provinces and municipalities across the country, maintains a 25,000-strong staff.

More than 10,000 government workers quit their jobs in the central government and ministries within three weeks after the Chinese New Year this February, representing a jump of 34% over the same period last year, according to a survey by Chinese job-search website Zhilian Recruitment.

China's public sector used to be called the "iron rice bowl" because of job security and social status, but for many these days, private-sector jobs, particularly in real estate and the Internet-related and finance industries, are more attractive.

In May last year, Beijing gazetted a notice banning any senior cadre who had just quit his job from joining a private company that was under the direct oversight of his or her former employer, for a period of no less than three years, to avoid graft and conflict of interest.

Posted by: 3dc || 08/09/2018 00:00 || Comments || Link || E-Mail|| [6462 views] Top|| File under: Commies
Security Council backs US plan for humanitarian aid in North Korea
[AsiaTimes] Move is a rare conciliatory gesture from Washington toward Pyongyang

The United Nations Security Council agreed on Monday to a series of guidelines that would ease the entry of humanitarian aid into North Korea, the world's most heavily sanctioned country.


Plenty of details at link.
Posted by: 3dc || 08/09/2018 00:00 || Comments || Link || E-Mail|| [6460 views] Top|| File under: Commies
Economy
US bond yield rise to 5% could wreck Asia's economic year
[AsiaTimes] With Asia's central banks holding massive stashes of US Treasuries, a yield rise could be devastating – and could trigger a regional panic sell.

Jamie Dimon just said what's on the minds of many Asian central bankers. More to the point, he previewed the worst thing that could befall their balance sheets this year: 5% US bond yields.

The JPMorgan Chase CEO's prediction is worrisome because, odds are, he's right. As Dimon said over the weekend in Aspen, Colorado: "I think rates should be 4% today. You better be prepared to deal with rates 5% or higher – it's a higher probability than most people think."

Actually, Asia has been thinking about it. Lots.


Details and further story at the link.
Posted by: 3dc || 08/09/2018 00:00 || Comments || Link || E-Mail|| [6469 views] Top|| File under:
India-Pakistan
5 suspects arrested in Jinnah Park rape case: police
[DAWN] The capital police on Wednesday tossed in the calaboose
Book 'im, Mahmoud!
five men for their alleged involvement in the rape of a woman in Jinnah Park in Islamabad's F-9 area, DawnNewsTV reported.

Last week, a woman was walking in the park with a male friend when some men, who introduced themselves as security personnel and CDA employees, robbed the duo and told them to leave the park.

The woman complained to the police that after sending her male friend out of the park, one of the men raped her. She said she was in a state of shock and could not bring herself to lodge a complaint for four days.

An FIR of the case was registered, with a CDA spokesperson telling Dawn that an internal investigation was also underway.

A police spokesperson informed the media today that three of the arrested men are CDA employees, whereas two others are employees of a private security firm.

The police official further said that security at all parks in the city has been beefed up and that strong measures are being taken to make public spaces safe for citizens.


Posted by: Fred || 08/09/2018 00:00 || Comments || Link || E-Mail|| [6459 views] Top|| File under:
Missing 5-year-old girl found dead in Mardan
[DAWN] The body of a five-year-old girl was recovered from the Pati Kalay area of Takht-e-Bhai in Mardan on Wednesday, DawnNewsTV reported.

According to District Police Officer (DPO) Wahid Mehmood, the girl was reported missing by her father yesterday, following which a complaint had been registered.

The child's body was found today, not far away from the family's residence.

According to

the dear departed

's family, torture marks were found on the child's body. However,


facts are stubborn; statistics are more pliable...


DPO Mehmood told DawnNewsTV that whether or not the child was raped could only be ascertained after a medical examination.


Posted by: Fred || 08/09/2018 00:00 || Comments || Link || E-Mail|| [6462 views] Top|| File under:
F-9 Park 'guards' who raped woman in Islamabad still not identified
[DAWN] ISLAMABAD: The capital police have been unable to track down the men who allegedly raped a woman in Fatima Jinnah Park last week.

The Capital Development Authority (CDA) has decided to wait for a police report but has claimed that a departmental enquiry will be held.

"We have collected the data of all the guards in the park and put them under observation. The victim will be requested to identify the guards from their pictures or a line-up at the

cop shoppe

," Margalla Station House Officer Ulfat Arif told Dawn.

He said it is possible the men may have been posing as guards or police officials.

"We have been collecting CCTV footage but the park is very large and cameras are not installed everywhere. We will hopefully reach a conclusion soon," he said.

SHO Arif said the complainant belongs to a middle class family and is well educated.

Last week, a woman was walking in the park with a male friend when some men had come and introduced themselves as guards of the park and said they worked for the CDA.

The men robbed the duo and told them to leave the park via different gates.

The woman complained to the police that after sending her male friend out of the park, one of the men raped her. She said she was in shock and could not bring herself to lodge a complaint for four days.

CDA Spokesperson Malik Saleem told Dawn that an FIR was registered and that the department will therefore wait for the identification of the suspect.

"However,


if you can't say something nice about a person some juicy gossip will go well...


we will definitely conduct a departmental inquiry whether the suspect is identified or not," he said.


Posted by: Fred || 08/09/2018 00:00 || Comments || Link || E-Mail|| [6460 views] Top|| File under:
PTI senator claims Rs137bn embezzled in Multan-Sukkur motorway project
[DAWN] The Senate Standing Committee on Communications on Tuesday directed the National Highways Authority (NHA) to provide details about awarding of contract for the Multan

Home of the Multan Sultans...


-Sukkur motorway project.

The details were sought after Pakistain Tehrik-e-Insaf
...a political party in Pakistan. PTI was founded by former Pakistani cricket captain and philanthropist Imran Khan. The party's slogan is Justice, Humanity and Self Esteem, each of which is open to widely divergent interpretations....
(PTI) Senator Nauman Wazir alleged that there was corruption of Rs137 billion in the project.

The Multan-Sukkur motorway project has a length of 392 kilometres.

According to Mr Wazir, as many as three Chinese companies were short-listed for the project and all of them submitted their feasibilities, mentioning the cost of the project from Rs240bn to Rs245bn.

Later, a local company was directed to submit its feasibility to counter-check the cost of the project. The local company filed its feasibility and mentioned the same range of the project's cost. But the project was awarded for Rs440b, he added.

Moreover, he said, the Chinese company which got the contract for the project was allowed to import duty-free machinery and cement. He claimed that the price of iron in Pakistain was Rs90,000 per tonne, but iron for the project was imported from China at the rate of Rs150,000 per tonne.

Mr Wazir alleged embezzlement of Rs137bn of public money in the project, claiming that the motorway was being made for about Rs1bn per kilometre. "We should ask Chinese authorities to return Rs137bn and renegotiate deals for projects being launched under the China-Pakistain Economic Corridor," he said.

He said Pakistain should follow the example of Malaysia where projects were being renegotiated because of the allegation of corruption.


Posted by: Fred || 08/09/2018 00:00 || Comments || Link || E-Mail|| [6462 views] Top|| File under: Govt of Pakistan
Indian state to probe children's shelters following sexual abuse cases
[ENGLISH.ALARABIYA.NET] A northern Indian state is conducting audits of all children's shelters after 23 girls and boys were rescued in a raid on one home where police said they were being sold for sex.

Acting on a tip from a 13-year-old who escaped a shelter in the city of Deoria, in Uttar Pradesh state, police said they conducted a raid on Sunday night, rescuing 20 girls and three boys.

"The child who tipped us off told us that girls were sent in cars in the night, and they would come back crying in the morning," said Dayaram Singh Gaur, a police officer in Deoria who is investigating the case.

Officials throughout the state have been ordered to check conditions at all shelters in their districts, Uttar Pradesh Women and Child Welfare Minister Ritu Bahugna Joshi told the Thomson

Rooters

Foundation.

"This is a shocker. In 2018, when we are talking of women's empowerment, this is an unfortunate situation," she said.

The raid came just weeks after police rescued 29 girls from a shelter in neighboring Bihar state, and tossed in the calaboose
Keep yer hands where we can see 'em, if yez please!
10 people who are under investigation for crimes including rape.

India's national minister for

women and kiddies

, Maneka Gandhi, was quoted in The Indian Express newspaper on Wednesday saying she had ordered all childcare institutions across the country to be audited within 60 days.

Gandhi's office declined to comment.

The government's National Commission for the Protection of Child Rights estimates that there are about 7,300 care homes in India, which are home to some 230,000 children.

About 1,300 of these shelters are unregistered, it says, which means they operate illegally with little or no oversight.
Posted by: Fred || 08/09/2018 00:00 || Comments || Link || E-Mail|| [6462 views] Top|| File under:
Who's in the News
36
[untagged]
6
Islamic State
4
Govt of Pakistan
4
Commies
4
Moslem Colonists
3
Hamas
3
Govt of Iran
3
Houthis
2
Tin Hat Dictators, Presidents for Life, & Kleptocrats
2
Taliban
2
Govt of Saudi Arabia
1
Muslim Brotherhood
1
Palestinian Authority
1
Sublime Porte
1
Govt of Syria
1
Govt of Iran Proxies
1
al-Nusra
Bookmark
E-Mail Me
The Classics
The O Club
Rantburg Store
The Bloids
The Never-ending Story
Thugburg
Gulf War I
The Way We Were
Bio
Merry-Go-Blog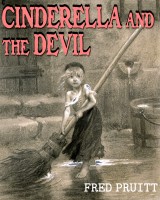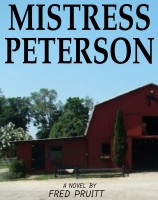 On Sale now!


A multi-volume chronology and reference guide set detailing three years of the Mexican Drug War between 2010 and 2012.

Rantburg.com and borderlandbeat.com correspondent and author Chris Covert presents his first non-fiction work detailing the drug and gang related violence in Mexico.

Chris gives us Mexican press dispatches of drug and gang war violence over three years, presented in a multi volume set intended to chronicle the death, violence and mayhem which has dominated Mexico for six years.
Click here for more information


Meet the Mods
In no particular order...


Steve White
Seafarious
Pappy
lotp
Scooter McGruder
john frum
tu3031
badanov
sherry
ryuge
GolfBravoUSMC
Bright Pebbles
trailing wife
Gloria
Fred
Besoeker
Glenmore
Frank G
3dc
Skidmark
Alaska Paul



Better than the average link...



Rantburg was assembled from recycled algorithms in the United States of America. No trees were destroyed in the production of this weblog. We did hurt some, though. Sorry.
52.23.219.12

Help keep the Burg running! Paypal: