-Lurid Crime Tales-
Police: Suspect in Bush's doctor's death killed himself
[ARABNEWS] Houston's police chief says a man accused of killing one of former President George H.W. Bush's doctors has killed himself.

Chief Art Acevedo made the announcement at a news conference Friday.

Police allege Pappas shot Dr. Mark Hausknecht on July 20 while the cardiologist rode his bike to work at Houston Methodist Hospital.

Acevedo has said Pappas might have been seeking

Dire Revenge

for his mother, who died on the doctor's operating table more than 20 years ago, in April 1997.

Authorities had previously described Joseph James Pappas as armed, dangerous and possibly suicidal.




Posted by: Fred || 08/04/2018 00:00 || Comments || Link || E-Mail|| [10794 views] Top|| File under:
-Short Attention Span Theater-
Air Force fails to acknowledge mysterious meteor that crashed to Earth near US military base
[Independent] The US Air Force failed to report a major meteor explosion near a military base in Greenland earlier this summer, leading to concern and confusion.

The explosion contained 2.1 kilotons of force and occurred just above an early-warning radar at the Thule Air Force base in June, according to Hans Kristensen, the director of the Nuclear Information Project for the Federation of American Scientists. Mr Kristensen confirmed the explosion in a tweet on Wednesday, suggesting the meteor could have been mistaken by some as a "Russian first strike".

However, the US Air Force did not release a statement regarding the meteor, or even tweet about the phenomena.
Posted by: Besoeker || 08/04/2018 01:44 || Comments || Link || E-Mail|| [10796 views] Top|| File under:
-Signs, Portents, and the Weather-
Air Force remains silent after huge meteor hits near US military base
[FoxNews with video & text]
A meteor hit the earth and exploded with 2.1 kilotons of force last month, but the US Air Force has made no mention of the event.

NASA's Jet Propulsion Laboratory confirmed an object of unspecified size travelling at 24.4 kilometres per second struck earth in Greenland, just 43 kilometres north of an early missile warning Thule Air Base on the 25th of July, 2018.

Director of the Nuclear Information Project for the Federation of American Scientists, Hans Kristensen, tweeted about the impact, but America's Air Force has not reported the event.






Video and text at the FoxNews link (title). The AirForce recently tweeted about this base:






Posted by: Skidmark || 08/04/2018 00:00 || Comments || Link || E-Mail|| [10794 views] Top|| File under:
-Land of the Free
Facing deportation, US Marine's wife leaves for Mexico
[ARABNEWS] The 16-year-old American daughter of a US Marine held back tears as long as she could Friday before her family was split in two.

Her mother, Alejandra Juarez, was finally leaving for Mexico, rather than be sent off in handcuffs, after exhausting all options to stop her deportation.

"My mom is a good person. She's not a criminal," Pamela said, cursing at the immigration agency before her mother checked in for her flight from Orlando International Airport.

Alejandra and Temo Juarez, a naturalized citizen who runs a roofing business, quietly raised Pamela and their 9-year-old daughter, Estela, in the central Florida town of Davenport until a 2013 traffic stop exposed her legal status.

Afterward, she regularly checked in with US Immigration and Customs officials, which typically went after higher-priority targets like people with criminal records.

Temo didn't figure his vote for President Donald Trump


...New York real estate developer, described by Dems as illiterate, racist, misogynistic, and what ever other unpleasant descriptions they can think of, elected by the rest of us as 45th President of the United States...


would affect them personally. That was before the enforcement of Trump's "zero tolerance" policy toward illegal immigration.

Now, the Juarez family will be divided in two: Estela will join her mother in Mexico after she gets settled, while Temo cares for Pamela and pays the bills.

Alejandra, 39, petitioned to become a citizen in 2001 but was rejected because she was accused of making a false statement at the border when she sought asylum in 1998, attorney Richard Maney said. He said she was asked about her citizenship and told authorities she had been a student in Memphis, Tennessee for a short time, so border officials apparently thought she was falsely claiming to be an American citizen.

"This is not going to be the last case like this," Maney said. "This is potentially the first of many. There are many military spouses in the same situation."


This should never happen in our country. Non-citizen wives shouldn't be separated from citizen husbands--they should be streamlined in, barring fraud. No military family member should come out of an enlistment not a citizen. Illegals should be tossed, but Hispanic citizens should be protected and we should recognize that the immigration system is crappy and needs a thorough overhaul. My daughter-in-law is Canadian and had to fly home from Australia, where she was working (for Adobe, not an Australian company) on short notice to keep up to date in the system.


US Rep. Darren Soto, D-Fla., who couldn't get the votes in Congress for legislation to allow Juarez to remain, called her situation disgraceful.

"We're not going to give up," he told her with a hug at the airport.

"It's an absolute disgrace by the Trump administration to be deporting a patriotic spouse," Soto said. "Her husband, Temo, served in the Marines ... while she was at home on the home-front, raising two young women. What justice does this serve?"

Alejandra ultimately decided to "self-deport" to Mexico, rather than turn herself in to be detained and then deported. After 20 years in the United States, she no longer has family or friends in the country, so she chose Merida, a city in the Yucatan where a small community of deported military spouses might help her.
Posted by: Fred || 08/04/2018 00:00 || Comments || Link || E-Mail|| [10798 views] Top|| File under:
Africa Subsaharan
Zimbabwe president defends 'fair' election as opposition cries foul
[DAWN] Zim-bob-wean President Emmerson Mnangagwa on Friday brushed off allegations that his election victory was tainted by fraud, hailing the vote as a fresh start for the country after the repressive rule of Bob Muggsy Mugabe

Nonagenarian President-for-Life of Zim-bob-we who turned the former Breadbasket of Africa into the African Basket Case. Dumped in November 2017 when the Missus decided she wanted to be president, and opposed heer might against Crocodile Mnangawa Important safety tip: If your opponent goes by the name Crocodile andf your title is Shopper in Chief let him win.....


Yep. It's all over but the shootin.'


As defeated opposition leader Nelson Chamisa decried the official results as a sham, Mnangagwa, a former Mugabe ally, defended the vote and called for unity.

"With the eyes of the world on us we delivered a free, fair and credible election," Mnangagwa told

news hound

s.

He added that while "no democratic process is flawless", Zim-bob-we's first post-Mugabe election was a far cry from the fraud-tainted polls seen during Mugabe's 37 years in power.

Final results showed Mnangagwa won 50.8 per cent of Monday's vote against Chamisa's 44.3 percent ‐ a knife-edge 0.8 per cent above the threshold needed to avoid a run-off.

But Chamisa has insisted he was the winner of an election he condemned as "fraudulent, illegal, illegitimate".

"We are not accepting fake results," he said, vowing to challenge the results through the courts.


Posted by: Fred || 08/04/2018 00:00 || Comments || Link || E-Mail|| [10794 views] Top|| File under: Tin Hat Dictators, Presidents for Life, & Kleptocrats
Zimbabwe's Mnangagwa wins 1st post-Mugabe election
[DAWN] Zim-bob-we's President Emmerson Mnangagwa won election on Friday with just over 50 percent of the ballots as the ruling party maintained control of the government in the first vote since the fall of longtime leader Bob Muggsy Mugabe

Nonagenarian President-for-Life of Zim-bob-we who turned the former Breadbasket of Africa into the African Basket Case. Dumped in November 2017 when the Missus decided she wanted to be president, and opposed heer might against Crocodile Mnangawa Important safety tip: If your opponent goes by the name Crocodile andf your title is Shopper in Chief let him win....
.

Mnangagwa received 50.8 percent of the vote while main opposition challenger Nelson Chamisa received 44.3 percent. The opposition is almost certain to challenge the results in the courts or in the streets.

While election day was peaceful in a break from the past, deadly violence on Wednesday against people protesting alleged vote-rigging reminded many Zim-bob-weans of the decades of military-backed repression under Mugabe.

Zim-bob-we's president says he is "humbled" by his win.

"Though we may have been divided at the polls, we are united in our dreams," Mnangagwa said on Twitter.

"This is a new beginning. Let us join hands, in peace, unity & love, & together build a new Zim-bob-we for all!" Mnangagwa tweeted, after a week that began with peaceful voting Monday but spiraled into deadly violence in the capital Wednesday as the military fired on protesters.


Posted by: Fred || 08/04/2018 00:00 || Comments || Link || E-Mail|| [10795 views] Top|| File under: Tin Hat Dictators, Presidents for Life, & Kleptocrats
China-Japan-Koreas
China's 500th largest firm is first casualty of trade war with US
[AsiaTimes]
The bankrupted Shandong-based company is owned by Shao Zhongyi, who was once Shandong's richest man.

Shandong Sunrise Group, a major soybean importer that was, for years, China's 500th biggest company, has become the first Chinese firm to file for bankruptcy as the Sino-American trade war heats up.

The cross-Pacific battle was the last straw for the company owned by Shao Zhongyi, once the richest man in Shandong province according to the Nihon Keizai Shinbun newspaper.

The Japanese news outlet said Sunrise Group was hit by a double whammy this year: the rising price of crude oil, and more recently, the rising price of imported soybeans as a result of the ongoing trade war. It had previously been suffering from falling demand for pig feed.

Last week, Sunrise filed for bankruptcy with a court in the county of Juxian in Shandong after failing to repay its debts.

The company's collapse shocked many as Shao Zhongyi had built his soybean empire into the largest private-run soybean enterprise in China in only two years.


Posted by: 3dc || 08/04/2018 01:22 || Comments || Link || E-Mail|| [10797 views] Top|| File under: Commies
Home Front: Politix
WaPo 'Fact Check' Excuses Vicious Harassment Of Sarah Huckabee Sanders
[The Federalist] The Washington Post ran a stunningly disingenuous fact check Friday on Sarah Huckabee Sanders' claim about the way the press treats her, excusing vicious harassment of the White House press secretary and rating obviously true claims as "bogus."

Among the most bizarre findings by Aaron Blake: The media don't think Sanders should be "choked," they just want to "wring" her neck. And it's crazy for her to say anyone said she should be "harassed as a life sentence," when they really said she should be made "uncomfortable" as a "life sentence."

"Nobody advocated for Sanders being choked," Blake wrote, before explaining about the time an MSNBC reporter called for another reporter to wring her neck. Sanders' comparison of wringing a neck to choking is "uncharitable," he claimed.

"Nobody said Sanders should be harassed as a life sentence," Blake wrote, in an even more brazen denial of the facts. "[Jennifer] Rubin said nothing directly about people 'harassing' Sanders, although she did say being 'uncomfortable' should be a 'life sentence' for Sanders ..."

Blake also claimed Sanders is wrong to say reporters brought comedian Michelle Wolf on stage to mock her at the White House Correspondents dinner. "Sanders makes it sound as though the press tasked Wolf with ridiculing her," Blake wrote. Of course, that's exactly what the reporters who invited Wolf to the dinner tasked her with, which is why the White House Correspondents Association felt the need to apologize for her appearance.

In fact, Sanders' statement about harassment is totally accurate. "The media has attacked me personally on a number of occasions, including your own network ‐ said I should be harassed as a life sentence, that I should be choked," she said, adding: "When I was hosted by the [White House] Correspondents' Association, of which almost all of you are members of, you brought a comedian up to attack my appearance and call me a traitor to my own gender."
Posted by: Besoeker || 08/04/2018 06:55 || Comments || Link || E-Mail|| [10802 views] Top|| File under:
India-Pakistan
Housing society officials arrested for illegal plot allotment, embezzlement
[DAWN] The National Accountability Bureau (NAB) has tossed in the clink
Drop the gat, Rocky, or you're a dead 'un!
the top office bearers of the Commerce Employees Cooperative Housing Society for illegal allotment of plots, embezzlement in funds and illegal award of contracts for infrastructural development in the housing scheme to some private construction companies.

A spokesperson of NAB told the media on Thursday that those who were arrested include the former president of the housing society Rana Ghulam Farid, the former vice president and general secretary Syed Amir Hussain Shah, general secretary Mazhar Hussain, former executive member Mohammad Akram Awan and the chiefs of two private firms-Sun Shine Real Estate Marketing and Khushnawaz Property Dealer.

"The accused persons were collaborating with one another and were involved in corruption such as wrongful allotment of plots, embezzlement in society funds and the illegal award of contracts for development works causing losses of billions of rupees to members and the public

on the lam

," the spokesperson said.


Posted by: Fred || 08/04/2018 00:00 || Comments || Link || E-Mail|| [10795 views] Top|| File under: Govt of Pakistan
'Land grabber' held over ejecting pupils, teachers from govt school in Gulshan
[DAWN] The Gulshan-e-Iqbal police on Thursday evening placed in durance vile
Keep yer hands where we can see 'em, if yez please!
a 'land grabber' who along with other accomplices locked a government school building and ejected pupils and teachers, who started teaching students outside the main gate of the school prompting higher authorities to intervene.

Area SHO Akhlaq Ahmed told Dawn that the police arrested the main suspect, Soda Khan, and registered an FIR (334/2018) against him under Sections 452 (house-trespass after preparation for hurt, assault or wrongful restraint), 448 (punishment for house-trespass), 506 (punishment for criminal intimidation), 186 (obstructing public servant in discharge of public functions), 504 (intentional insult with intent to provoke breach of the peace) and 34 (common intention) of the Pakistain Penal Code on the complaint of the school headmaster, Tariq Javed.

The held suspect claimed that the land where the school (Govt Boys and Girls Primary School in Gulshan) was established belonged to his "ancestors" but he has no documents to prove his ownership of the property.

The arrested suspect also told the police that he had filed an application before the ombudsman of Sindh and the deputy commissioner East but he had not submitted any complaint before the police, added the officer.

In absence of documents of ownership, the police treated him as part of 'land mafia', which tried to occupy the building of the school, the SHO said.

The SHO quoting the complainant, headmaster Tariq Javed, said that the pupils were studying at the school when Soda Khan along with other persons arrived there.

Since some construction work was going on inside the school, the suspect allegedly threatened the contractor and also used abusive language.

The alleged land mafia men forcibly ejected the pupils and teachers from the school, who resumed lessons outside its main gate.

The school administration informed the higher authorities and the police concerned who rushed to the spot and broke the lock open and brought the pupils back inside the school.


Posted by: Fred || 08/04/2018 00:00 || Comments || Link || E-Mail|| [10795 views] Top|| File under: Govt of Pakistan
Israel-Palestine-Jordan
EU completes Gaza's largest solar energy field
[IsraelTimes] Plant will provide 0.5 megawatts of electricity per day to desalination plant that by 2020 will provide water to 250,000 people

The European Union

...the successor to the Holy Roman Empire, only without the Hapsburgs and the nifty uniforms and the dancing...


announced Thursday that it had completed construction of the largest solar energy field in

Gazoo

, which will power the Southern

Gazoo

Desalination Plant, providing water to residents of the coastal enclave.

The desalination plant currently provides clean water to 75,000 inhabitants of Khan Younis and Rafah. The new energy field's output of 0.5 megawatts and further investment from the EU will increase the output, so that it will provide drinking water to 250,000 people in Southern

Gazoo

by 2020, the EU said.

Johannes Hahn, the EU commissioner for European neighborhood policy and enlargement negotiations, said that electricity shortages create a serious challenge to providing Gazooks with water.

He said that improving living conditions for the people of

Gazoo

will lead to "mitigating tensions in a highly conflict sensitive area."

The EU is also working on other projects to ease the water crisis in

Gazoo

. These include supporting an Oxfam plan to rehabilitate brackish desalination plants; working to reduce the amount of water that leaks out of the system, currently a staggering 40 percent;


...reducing leakage alone would be like doubling production for practically no additional investment...

and assisting the Paleostinian Water Authority.


Did anyone think of de-pooifying the poo ponds? Lots of potable water there, and the residue could be sterilized for use as fertilizer or a traditional fuel for the sentimental. Not to mention how much better those neighbourhoods would smell.

In March an international coalition pledged €456 million ($520 million) to construct a central desalination plant. It will be the biggest-ever infrastructure project in the

Gazoo

strip, and will provide drinking water to 2 million people.

The

Gazoo

Strip suffers from a serious shortage in sanitation services, electric power, and drinking water. Its problems have been made worse by an ongoing rift between the West Bank-based Paleostinian Authority and its rival, the terror group

Hamas, one of the armed feet of the Moslem Brüderbung millipede,

, which seized control of

Gazoo

in 2007.

Additionally, Israel and Egypt are imposing a sea blockade on the territory that they said is designed to prevent arms smuggling by

Gazoo

terror groups. Goods arrive at Israeli ports, where they are screened for weapons or military-capable material, and then transferred to

Gazoo

.

Israel says Hamas, the terror group that controls the coastal enclave and seeks to destroy Israel, has diverted hundreds of millions of dollars in international financial aid and materials toward building its military forces and infrastructure.
Posted by: trailing wife || 08/04/2018 00:00 || Comments || Link || E-Mail|| [10799 views] Top|| File under: Hamas
Who's in the News
28
[untagged]
8
Govt of Pakistan
3
Govt of Iran
3
Hamas
2
Islamic State
2
TTP
2
Houthis
2
Tin Hat Dictators, Presidents for Life, & Kleptocrats
1
Taliban
1
al-Qaeda
1
Antifa
1
Govt of Iraq
1
Moslem Colonists
1
Commies
Bookmark
E-Mail Me
The Classics
The O Club
Rantburg Store
The Bloids
The Never-ending Story
Thugburg
Gulf War I
The Way We Were
Bio
Merry-Go-Blog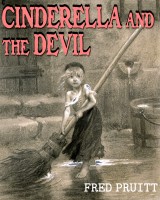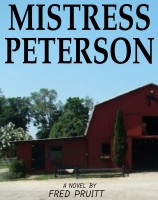 On Sale now!


A multi-volume chronology and reference guide set detailing three years of the Mexican Drug War between 2010 and 2012.

Rantburg.com and borderlandbeat.com correspondent and author Chris Covert presents his first non-fiction work detailing the drug and gang related violence in Mexico.

Chris gives us Mexican press dispatches of drug and gang war violence over three years, presented in a multi volume set intended to chronicle the death, violence and mayhem which has dominated Mexico for six years.
Click here for more information


Meet the Mods
In no particular order...


Steve White
Seafarious
tu3031
badanov
sherry
ryuge
GolfBravoUSMC
Bright Pebbles
trailing wife
Gloria
Fred
Besoeker
Glenmore
Frank G
3dc
Skidmark



Better than the average link...



Rantburg was assembled from recycled algorithms in the United States of America. No trees were destroyed in the production of this weblog. We did hurt some, though. Sorry.
34.231.21.105

Help keep the Burg running! Paypal: