-Lurid Crime Tales-
Gang of thieves nabbed in Texas mall robbery are all illegal aliens!
[Right Scoop] Ok this is just crazy. We reported on this story from Texas where people thought there was an active shooter at a mall and panicked. As it turns out, it was a robbery of a jewelry store and they just made loud noises when they broke the glass cases.

Thankfully they were caught, and now we know they were ALL ILLEGAL ALIENS!!

No one was hurt in the scheme, but I have to think that if our borders are so porous that SEVEN illegal aliens can gang up for a crime of this magnitude, we're just not doing enough to shut down illegal immigration. I'm not sure Trump's wall is really the answer, but I AM sure that he's doing much more than any Democrat ever would. And for that, I think we can all be #MAGA.

Posted by: Besoeker || 08/02/2018 02:26 || Comments || Link || E-Mail|| [10796 views] Top|| File under:
Watchdog Files Suit Against DOJ Seeking Comey's Personal Emails
[Free Beacon] The government watchdog group Cause of Action filed a lawsuit Wednesday against the Department of Justice claiming that the agency has not responded to three Freedom of Information Act requests, one of which is seeking emails from former FBI Director James Comey's personal email accounts that deal with government business.

The fact that such emails existed at all was made known when the long-awaited FBI inspector general report on the bureau's handling of the Clinton email investigation was released in mid-June.

The Washington Free Beacon was first to report that Cause of Action filed FOIA requests on the same day the IG report was released seeking the Comey emails identified in the report.

Since then, Cause of Action argues the DOJ acknowledged receipt of the requests but has not proceeded any further, saying in the complaint that the DOJ "has failed to issue a final determination on or promptly produce records responsive to CoA Institute's FOIA requests within the applicable time limits."

The suit does not claim the DOJ has actively informed Cause of Action of a formal denial of the request.
Posted by: Besoeker || 08/02/2018 02:11 || Comments || Link || E-Mail|| [10795 views] Top|| File under:
Teen ripped out relative's eyes with his bare hands, police say
[USATODAY] A 74-year-old man's eyes were gouged out during a Friday assault in Rochester, Minnesota, according to local media reports.

The victim was missing both eyes and multiple teeth when he was found by police, according to the PostBulletin. Mahad Aziz, an 18-year-old relative of the victim, was charged in connection with the assault, the publication reports.

Aziz used only his hands in the assault, the victim told police, reports KAAL TV. The victim's eyes have not been found.

"There are a lot of things that we don't know," Captain John Sherwin of the Rochester Police department told KTTC. The nature of the victim's injuries make it difficult to determine exactly what happened in the assault, he said.

Aziz was charged Monday with first-degree assault, according to the station. That's an unusual charge in the region because it requires the victim to have suffered a permanent, disabling injury, Sherwin told the station.

"You lose your eyes ... there's no replacement," Sherwin said.

Aziz was initially non-verbal and combative when police arrived at the scene, reports the PostBulletin. He was medically evaluated before being taken to jail.


Posted by: Fred || 08/02/2018 00:00 || Comments || Link || E-Mail|| [10793 views] Top|| File under: Moslem Colonists
Thieves swipe Swedish crown jewels, then escape on motorboat
We seen dis movie...
[FOXNEWS] Crown jewels belonging to the Swedish royal family were stolen in a daring heist by thieves who escaped on a motorboat today, reports claim.

Two crowns worn by Karl IX and Queen Kristina, as well as a royal orb, were taken from the 13th Century Strangnas Cathedral.

The artifacts are gold-plated and adorned in precious stones and pearls though their exact value is unknown.

Police spokesperson Thomas Agnevik said: "It's too difficult to translate these things into some kind of value... It's such a unique object."

He said the thieves would have had to break the glass the jewels are kept behind, which would have set off the church alarm.

Witnesses told Aftonbladet how they were enjoying lunch on a fine day when they saw men running from the cathedral in all directions.

Tourist Tom Roswell said he saw the gang jump into a little white boat and race off into Lake Malaren, one of the largest in the country.

Agnevik added: "We are looking for a small and open motorboat. We have some different information about how exactly the boat looked. We are now examining all the tips we receive."


Posted by: Fred || 08/02/2018 00:00 || Comments || Link || E-Mail|| [10794 views] Top|| File under:
Baltimore shooting suspect from Hagerstown killed in Queens, N.Y., burglary, police say
[BALTIMORESUN] 26-year-old man wanted in a nonfatal shooting in South Baltimore earlier this month was killed Monday in an attempted burglary in Queens, N.Y., Baltimore Police said Tuesday.

Baltimore Police issued an arrest warrant for Shamel Shavuo, of the 700 block of George St. in Hagerstown, for the shooting of a 44-year-old man in the 2600 block of Patapsco Ave. in the Lakeland neighborhood July 20.



Police said at the time that a person of interest had been identified in the shooting, but the department did not name Shavuo. It was among 10 shootings that weekend, including one homicide.


Police said at the time that a person of interest had been identified in the shooting, but the department did not name Shavuo. It was among 10 shootings that weekend, including one homicide.

Police spokeswoman Chakia Fennoy could not say Tuesday night when Baltimore police wrote the arrest warrant for Shavuo. She said the case has been closed by exception.

Such cases are closed when police believe they have enough evidence to arrest, charge and prosecute a suspect, but can't because the suspect has died or other circumstances. Baltimore has seen an increase in the number of homicides that are closed by exception.

New York City Police said officers were called at 2:44 a.m. Monday to a home at Williamson Ave. near 197th St. for a burglary in progress.

Officers found Shavuo with head trauma and a stab wound in the torso. He was taken to Jamaica Medical Center, where he was pronounced dead.
He's dead, Jim!
Shavuo's death followed an altercation with two individuals at the house who forced him out of the residence, New York police said.

A medical examiner will determine the cause and manner of death.

The New York Daily News reported that two brothers, 27 and 16, told police Shavuo knocked on the door and attempted to force his way in. They then confronted him outside with a baseball bat, the paper reported.
Posted by: Fred || 08/02/2018 00:00 || Comments || Link || E-Mail|| [10793 views] Top|| File under:
ANC to try to change constitution to allow seizing land
[DW] The ruling party in South Africa, African National Congress (ANC), will submit a proposal to amend the country's constitution to help push through its land reform, the country's president, Cyril Ramaphosa, told the nation on Tuesday.

The controversial reform would allow the government to take land from white farmers without paying for it.

"It has become patently clear that our people want the constitution to be more explicit about expropriation of land without compensation," Ramaphosa said in a televised address.

"The ANC will, through the parliamentary process, finalize a proposed amendment to the constitution that outlines more clearly the conditions under which expropriation of land without compensation can be effected," he added.

No 'Land Invasion'
Almost one-third of the arable land in South Africa is privately owned, and white farmers own 72 percent of it, compared to only 4 percent from the majority black population. The discrepancy stems from the apartheid era, which ended in 1994.

Last year, South Africa's then-president, Jacob Zuma, publically endorsed the idea of seizing land, previously floated by the leftist Economic Freedom Fighters (EFF) party. Zuma said that the reform would be conducted "within the law, within the constitution" but only where is "necessary and unavoidable."

Zuma's successor Ramaphosa reportedly opposed the idea at first, but changed course as the country's election, set for next year, loomed closer. Still, he sought to temper fears of a state-sanctioned land grab, saying that the state would focus on parcels that are not being used.

"We will not allow land invasion because it is illegal," he said in March.

Eff Needed To Vote For Reform
Also, the parliament has set up a committee to determine whether the measure warrants a constitutional change, which is due to present its findings by the end of August.

During his Tuesday address, Ramaphosa said the reform would "unlock economic growth by bringing more land in South Africa to full use" and let millions more contribute to the nation's economy.

The ANC does not have enough

politician

s in the parliament to amend the constitution on its own, but support from the EFF would allow it to pass the two-thirds threshold.


Posted by: Fred || 08/02/2018 00:00 || Comments || Link || E-Mail|| [10798 views] Top|| File under: Tin Hat Dictators, Presidents for Life, & Kleptocrats
Three dead in Harare violence; police keen to speak to Tendai Biti
[NEWZIMBABWE] POLICE have confirmed that three people died as violence rocked Harare Wednesday afternoon after results of Monday's elections showed that the ruling Zanu PF party had won the parliamentary vote.

ZRP spokesperson Charity Charamba confirmed the fatalities Wednesday evening while also revealing that police were keen to interview MDC Alliance leaders Tendai Biti and Happison Chidziva in connection with the violence.

Dozens of suspected MDC Alliance supporters streamed into the city centre after the parliamentary result was confirmed with some trying to storm the Zim-bob-we Electoral Commission (ZEC) Harare head offices as well as the elections command centre at Rainbow Towers hotel.

Riot police and the military then moved in to disperse the crowds with the latter reportedly firing live ammunition at the protestors.

Charamba said police had yet to identify the three people who died in the

festivities

and urged members of the public to desist from being coerced into committing acts of violence and vandalism.


Posted by: Fred || 08/02/2018 00:00 || Comments || Link || E-Mail|| [10794 views] Top|| File under: Tin Hat Dictators, Presidents for Life, & Kleptocrats
Caribbean-Latin America
Costa Rica overwhelmed with Nicaraguan asylum seekers
[CNN] An average of 200 Nicaraguans a day are applying for asylum in neighboring Costa Rica, overwhelming the nation's immigration authorities, according to the UN's refugee agency (UNHCR).

In recent months, the number of asylum applications has increased exponentially as Nicaragua enters its fifth consecutive month of anti-government unrest.
Nearly 8,000 asylum claims by Nicaraguans have been registered in Costa Rica since April and some 15,000 more have been given appointments for later registration, UNHCR reported.

"UNHCR appreciates the efforts of the Costa Rican authorities in keeping the country's borders open to Nicaraguans in need of international refugee protection, in line with its long tradition of solidarity," agency

front man

William Spindler said at a

presser

in Geneva on Tuesday.

"At the same time, UNHCR calls on the international community to provide support to Costa Rica and other countries hosting Nicaraguan refugees and asylum seekers."
Posted by: Fred || 08/02/2018 00:00 || Comments || Link || E-Mail|| [10794 views] Top|| File under: Commies
Europe
French rappers brawl in Paris airport, disrupting flights
PARIS (Reuters) - A punch-up between two rival French rappers that descended into a mass brawl in the departure lounge of Paris' Orly airport on Wednesday forced the brief closure of one terminal and caused flight delays.

Some passengers scurried for safety while others took videos on their cell phones as rappers Booba and Kaaris and their minders swung punches and lashed out with kicks and crashed through cosmetics stands in a duty-free shop, videos on social media showed.

A border police spokesman said the two artists had been arrested along with nine others from their entourages.
Posted by: Besoeker || 08/02/2018 02:34 || Comments || Link || E-Mail|| [10799 views] Top|| File under: Moslem Colonists
India-Pakistan
Teenage Hindu boy arrested for allegedly posting blasphemous content on social media
[DAWN] A 19-year-old Hindu boy was booked by police in Mirpurkhas' Mirwah Gorchani area on Tuesday for allegedly posting blasphemous content on social media.

The teenager was nabbed
Youse'll never take me alive coppers!... [BANG!]... Ow!... I quit!
and a case was filed against him under Section 295-A (deliberate and malicious acts intended to outrage religious feelings of any class by insulting its religion or religious beliefs) of the Pakistain Penal Code (PPC) on the orders of Mirpurkhas Senior Superintendent Police (SSP) Abid Ali Baloch after local prayer leader Mohammad Anwar Soomro filed a complaint.

Soomro alleged that the suspect had hurt the religious sentiments of

Moslem

s by posting 'highly controversial' posts on his Facebook account starting July 30.

While talking to local journalists, residents of Mirwah Gorchani claimed that the suspect had been upset after his teenage sister Ganga (now Ayesha) had embraced Islam of her own will a few days ago. They added that some other members of his family were also expected to convert to Islam.

The suspect was sent on 14-day judicial remand on Tuesday, soon after his arrest.

Advocate Kashif Bajeer, a human rights


One man's rights are another man's existential threat.


activist in the area, demanded a thorough probe into the matter while talking to Dawn.

Despite repeated attempts, the SSP Mirpurkhas could not be contacted for his version on the matter.


Posted by: Fred || 08/02/2018 00:00 || Comments || Link || E-Mail|| [10793 views] Top|| File under: Govt of Pakistan
Minor girl raped, murdered after torture in Karachi's Bhittaiabad
[DAWN] A seven-year-old girl was raped and brutally murdered allegedly by some of her close relatives in Bhittaiabad area of Bloody Karachi


...formerly the capital of Pakistain, now merely its most important port and financial center. It is among the largest cities in the world, with a population of 18 million, most of whom hate each other and many of whom are armed and dangerous...


's Gulistan-e-Jauhar neighbourhood, police said on Wednesday.

SSP (Investigation) East Zone, Abid Hussain Qaimkhani, told Dawn the police have locked away
Book 'im, Mahmoud!
three suspects who happen to be relatives of the girl after registering a case against them.

During an initial probe, police gathered significant clues regarding the torture inflicted on the girl before her death, while DNA samples of the suspects and the victim were being taken to ascertain the identity of the person who subjected her to rape, the officer said.

Read: 'Why is DNA evidence not given weight in Pak courts?'

The minor girl's body was brought to the Jinnah Postgraduate Medical Centre for post-mortem examination on Tuesday night.

Medico-legal officer Dr Zakia Khurshid confirmed to media representatives on Tuesday night that the girl was raped and there were torture marks on her body. There were also burn wounds caused by a cigarette.

The victim's death was caused by strangulation, the doctor revealed.

SSP Qaimkhani said the girl had been living at the home of her uncle in Bhittaiabad after her father's death around one-and-a-half years earlier.

The senior officer who visited the

scene of the crime

on Wednesday told Dawn that as per the police probe, there is only one man in the house who consumes cigarette and he happens to be the brother of the victim's brother-in-law.

The police also recovered a pipe from the house which was allegedly used to beat the victim.

The SSP revealed that one of the detained suspects had "confessed" to beating the minor girl but police were making efforts with the help of modern technology to ascertain the identity of the suspect who sexually assaulted her.
Posted by: Fred || 08/02/2018 00:00 || Comments || Link || E-Mail|| [10793 views] Top|| File under:
Science & Technology
Alleged picture of GF-11 (Chinese Spy Sat)
[twitter]



GF-11 Was Launched July 30th


SpaceNews on launch of Gaofen-11:
China launched an Earth observation satellite July 30, seeing the country equal its record for launches in a calendar year with 22.

A three-stage Long March 4B lifted off from the Taiyuan Satellite Launch Center in northern China at 11:00 p.m. Eastern Monday, carrying the Gaofen-11 satellite into a Sun-synchronous orbit.

The China Aerospace Science and Technology Corporation (CASC), the main contractor for the space program, confirmed both the launch and its success just over half an hour after liftoff.

Gaofen-11, a sub-meter resolution optical satellite, will become part of the China High-resolution Earth Observation System (CHEOS), initiated in 2010 to provide all-weather, all-day coverage by 2020 with optical and synthetic aperture radar satellites, and could also include airborne and near-space systems such as stratospheric balloons.

Gaofen-11 was developed by the China Academy of Space Technology (CAST), a spacecraft and satellite maker under CASC, but few details on its capabilities have been released.

Chinese state media report that the Gaofen-11 satellite will be used for land surveys, urban planning, road network design, agriculture, and disaster relief, while its data will also be used for the country's Belt and Road international trade and infrastructure initiative.

The satellite is the sixth in the Gaofen series launched this year, following a triplet of Gaofen-1 satellites, and the larger Gaofen-5 and -6, all placed in Sun-synchronous orbits. The series, which means "high resolution" in Chinese, also includes one geosynchronous satellite, Gaofen-4, launched in 2015. Gaofen-7 could also be launched to SSO before the end of the year.

The Gaofen-11 launch was the 63rd launch worldwide in 2018 and also sees China draw level with its record of 22 launches, set in 2016, which included one failure and another partial failure. The failure in August 2016 prevented the Gaofen-10 satellite from reaching orbit due to an issue with the third stage of the Long March 4C rocket.

Dual Beidou launch
The launch followed a weekend mission which saw two Beidou satellites successfully sent into medium Earth orbits as part of the Beidou global navigation and positioning system, a Chinese answer to the GPS, GLONASS and Galileo systems developed by the U.S., Russia and Europe respectively.

The Long March 3B with a Yuanzheng-1Z upper stage lifted off from Xichang in the southwest of the country at 9:48 p.m. Eastern on Saturday, July 28, sending the satellites directly into 55-degree inclined medium Earth orbits at around 22,000 kilometers altitude.

The satellites — the eighth and ninth Beidou system satellites launched in 2018 — are the 33rd and 34th overall. The first Beidou satellite was sent into orbit in 2000.

Further Beidou launches are expected from Xichang in the coming months as China seeks to complete the system of 35 active satellites by 2020.

Along with civilian uses such as navigation and positioning, Beidou will also provide weapons targeting, guidance and other services for the People's Liberation Army.
Posted by: 3dc || 08/02/2018 00:00 || Comments || Link || E-Mail|| [10797 views] Top|| File under: Commies
Government
Sen. Mazie Hirono (D-HI) - Clueless and confused on illegal immigration
[Townhall] Oh my God we had a doozy yesterday during a hearing on child separations on the Hill. The Senate Judiciary Committee asked officials from Immigration and Customs Enforcement about the policy and Sen. Mazie Hirono (D-HI) seemed to know jack about our current immigration laws. I mean, basic stuff, like the fact that it's a federal crime to enter the United States illegally.

Matthew Albence, the Executive Associate Director for Enforcement and Removal Operations for ICE, had to give Hirono illegal immigration 101 after the latter said she was "confused." Yes, you read that right; a lawmaker was confused that entering the country illegally is, you know, a crime. Hirono tried miserably to claim that arresting illegal aliens is a Trump policy. Nope. It's been set in stone for decades, lady. It was appallingly stupid. It was embarrassing. And it shows just how far left the Democratic Party has gone on this issue: they don't even know basic immigration law. For some on the Left apparently, history did not begin until Donald Trump was elected president (via NTK Network):

This is when Hirono said, "I'm confused." Right, and we're going to give control of Congress to you brain-dead liberals. They're called illegal immigrants for a reason. They've broken the law. This is what happens when you drink the political correctness Kool-Aid and adopt the senseless no one is illegal mindset, or call illegals undocumented persons, you sort of lose grip on reality, as demonstrated here. You come here illegally; it's a crime. You get caught; you get arrested, and deported.
Posted by: Besoeker || 08/02/2018 02:15 || Comments || Link || E-Mail|| [10795 views] Top|| File under:
Who's in the News
27
[untagged]
8
Islamic State
6
Moslem Colonists
4
Tin Hat Dictators, Presidents for Life, & Kleptocrats
3
Houthis
2
Muslim Brotherhood
2
Commies
2
al-Shabaab (AQ)
2
Sublime Porte
2
al-Nusra
2
Taliban
2
Govt of Pakistan
2
Hamas
1
Govt of Syria
1
Govt of Saudi Arabia
1
Govt of Iraq
1
Govt of Iran Proxies
1
Jamaat-ul-Mujahideen Bangladesh (IS)
1
TTP
Bookmark
E-Mail Me
The Classics
The O Club
Rantburg Store
The Bloids
The Never-ending Story
Thugburg
Gulf War I
The Way We Were
Bio
Merry-Go-Blog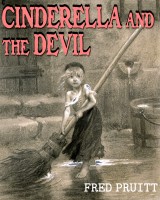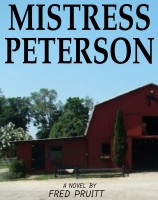 On Sale now!


A multi-volume chronology and reference guide set detailing three years of the Mexican Drug War between 2010 and 2012.

Rantburg.com and borderlandbeat.com correspondent and author Chris Covert presents his first non-fiction work detailing the drug and gang related violence in Mexico.

Chris gives us Mexican press dispatches of drug and gang war violence over three years, presented in a multi volume set intended to chronicle the death, violence and mayhem which has dominated Mexico for six years.
Click here for more information


Meet the Mods
In no particular order...


Steve White
Seafarious
tu3031
badanov
sherry
ryuge
GolfBravoUSMC
Bright Pebbles
trailing wife
Gloria
Fred
Besoeker
Glenmore
Frank G
3dc
Skidmark



Better than the average link...



Rantburg was assembled from recycled algorithms in the United States of America. No trees were destroyed in the production of this weblog. We did hurt some, though. Sorry.
3.238.118.80

Help keep the Burg running! Paypal: