-Lurid Crime Tales-
Officer body cam footage from Minneapolis Thurman Blevins shooting
[Minneapolis PD Public Info] On Saturday, June 23rd, 2018 at 5:26pm, Minneapolis Police Officers responded to a 911 call reporting a male firing a handgun in a residential neighborhood near the 4700 block of Bryant Avenue North. Shortly after receiving the call, a squad arrived in the area, a foot chase ensued, and officers fatally shot Thurman Blevins.

Officers' body worn cameras (BWC) captured the response to the call. The video you are about to see, the raw video, comes straight from responding Minneapolis police officer Ryan Kelly's BWC. It contains movement and provides a lower level of clarity. This video is from the Minneapolis Police Department and has not been altered in any way.

Upon the officers exiting the squad car, you may hear clicking sounds. This sound is a product of audio disturbance from the microphone and does not reflect gun shots.

Please be advised that the video you are about to see is very graphic. This video is not suitable for young people or sensitive viewers.
Posted by: Besoeker || 08/01/2018 09:54 || Comments || Link || E-Mail|| [10793 views] Top|| File under:
FBI File on Christopher Steele: 'Not Quite Closed'
[Weekly Standard] What exactly does it mean for the FBI to suspend its relationship with a source? What does it mean when that relationship has been "closed"? The answers to those questions may provide insight into whether the FBI and Department of Justice, in their applications for surveillance warrants against Carter Page, were fully forthcoming with the secret federal court that considers such requests.

The Federal Intelligence Surveil­lance Act documents released on July 21 after a FOIA lawsuit from USA Today show the government informing the court that the FBI had "suspended its relationship" with Christopher Steele. Steele is the former British spy who was the Justice Department's "Source #1" for its warrant applications targeting Carter Page. FISA warrants must be renewed every 90 days, and in the first such renewal filing with the court in January 2017, it was revealed that the suspension came after Steele was caught talking to the press, which the FBI had told him not to do.

The FISA filing explains at length why Steele felt driven to break his word: In late October, FBI director James Comey had "sent a letter to the U.S. Congress, which stated that the FBI had learned of new information that might be pertinent to an investigation that the FBI was conducting of Candidate #2." That would be the inquiry into Hillary Clinton and her emails. Comey's action made Steele mad: "Source #1 told the FBI that he/she was frustrated with this action and believed it would likely influence the 2016 U.S. Presidential election."

"In response to Source #1's concerns," reads the January 2017 FISA renewal, "Source #1 independently, and against the prior admonishment from the FBI to speak only with the FBI on this matter, released the reporting discussed herein to an identified news organization." Steele had actually been briefing multiple news outlets on his dossier since September 2016, but it was this late October conversation with Mother Jones that got him into trouble.

"Although the FBI continues to assess Source #1's reporting is reliable," the bureau states in the January renewal, "the FBI has suspended its relationship with Source #1 because of this disclosure." And that's that for the warrant application's discussion of Steele.

One might think from this that Steele was a spy left out in the cold. But he wasn't quite the non-grata persona that the warrant application suggests. Indeed, Steele continued to feed his allegations to the FBI‐just not directly. The bureau continued to consume those allegations and went to great lengths to deal with Steele without directly talking with him.
Posted by: Besoeker || 08/01/2018 08:43 || Comments || Link || E-Mail|| [10793 views] Top|| File under:
FBI's Strzok requested that he be allowed to retain Security Clearance
[Washington Examiner] The FBI's Peter Strzok requested in the summer of 2017 that he retain his security clearance after being added to special counsel Robert Mueller's team, according to emails published by conservative watchdog group Judicial Watch on Tuesday.

Strzok has become the center of a heated debate in Washington about the integrity of the Justice Department and FBI over text messages he sent to a colleague that display a bias against President Trump. Obtained through a Freedom of Information Act lawsuit in partially redacted form, an email he sent on July 13, 2017 to FBI officials asked that he keep all the authorities he held as a deputy assistant director in the counterintelligence division.

"Broadly, I need to be able to act at least in the capacity of my old CD DAD job ‐ approve NSLs [national security letters], conduct [redacted] declassify information, [redacted] agent travel, requisitions, etc. Of those, the most problematic and one of the most essential is declassification authority," Strzok said.

In reply, FBI's assistant director of the Counterintelligence Division, William Priestap, said Strzok would maintain his authorities.

"In answer to your initial question, while assigned to the Special Counsel's office, you will retain your CD DAD authorities, to include declassification authority," Priestap said. "Since you will take your non-transferrable declassification authority with you, CD will work to obtain another declassification authority slot for the DAD who is chosen to replace you."

He added: "Assuming the 7th floor approves, you will remain on CD's books as a fourth (floating) DAD. When you move on from your DAD position, your DAD slot will revert back to HRD."


Posted by: Besoeker || 08/01/2018 08:34 || Comments || Link || E-Mail|| [10793 views] Top|| File under:
Mexico extradites suspect in Border Patrol agent's slaying
[Wash Times] MEXICO CITY ‐ The U.S. Department of Justice says a man accused of participating in the killing of U.S. Border Patrol agent Brian Terry has been extradited to the U.S. to face murder charges.

Heraclio Osorio-Arellanes was sent Tuesday to Tucson, Arizona, where he will be charged with first degree murder in the December 2010 killing.

The killing of Terry revealed the "Fast and Furious" operation, in which U.S. federal agents allowed criminals to buy firearms with the intention of tracking them to criminal organizations. But the U.S. Bureau of Alcohol, Tobacco, Firearms and Explosives lost track of most of the guns, including two that were found at scene of Terry's death.

The operation set off a political backlash against the Obama administration and led the agent's family to sue.
Posted by: Besoeker || 08/01/2018 06:07 || Comments || Link || E-Mail|| [10796 views] Top|| File under:
Worldwide Threat To Shipping Report 25 June - 25 July 2018
[Office of Naval Intelligence] The unclassified U.S. Navy Office of Naval Intelligence Worldwide Threat to Shipping (WTS) message provides info on piracy threats to, and criminal action against, merchant vessels and the shipping...Full description.
Posted by: Besoeker || 08/01/2018 04:49 || Comments || Link || E-Mail|| [10793 views] Top|| File under:
-Short Attention Span Theater-
23 year old US Navy Machinist Mate (Gunner) Loyce Edward Deen
November 5th, 1944.


[YouTube] In the award winning documentary series, Victory at Sea, the episode entitled "The Conquest of Micronesia" aired several solemn and moving burial at sea scenes. The final and one of the most dramatic WWII scene captured on film, showed a sailor buried at sea in the plane in which he gave his life. The plane was so badly hit by 40mm anti-aircraft (AA) shells, the Navy decided to leave his body in the plane. In addition, orders also came down not to strip the plane for parts - which was quite an extraordinary tribute at the time since aircraft parts were scarce and in demand. He is the only known USN sailor to be purposely buried with his plane. The documentary did not mention the sailor's name nor the carrier. Except for his name on a few website photos, very little was written about him - until now.



Link
Posted by: Besoeker || 08/01/2018 16:04 || Comments || Link || E-Mail|| [10794 views] Top|| File under:
Africa Subsaharan
Investigating Russia's Wagner Group can be hazardous to one's health
[Dateline] Three Russian nationals killed in the Central African Republic late Monday are believed to be prominent documentary filmmaker Alexander Rastorguyev, cameraman Kirill Radchenko and journalist Orkhan Dzhemal. The Russian Foreign Ministry has confirmed that the men found dead about 300 kilometers from the capital of Bangui had ID cards on them bearing those names. The trio's driver has told Reuters they were ambushed by armed men outside the town of Sibut.

Rastorguyev's films have played at the Karlovy Vary and Cinéma du Réel festivals, among others. His credits include the 2014 award-winning doc Srok (The Term), about the opposition movement in Vladimir Putin's Russia. Dzhemal was a leading military correspondent and Radchenko a former projectionist, according to reports.

The crew was looking into the activities of a private security company with murky ties to the Kremlin. The film project is backed by The Centre for Investigation, a news organization funded by exiled oil tycoon Mikhail Khodorkovsky who is a vocal Putin critic. In a statement on his own website, Khodorkovsky said he had "received an unofficial, but sufficiently strong confirmation that all three film crew journalists have been killed." He confirmed the crew was working on an investigation into Russian private mercenaries, "in particular the Wagner group" and said, "These were brave men who were not prepared simply to collect documentary material, but wanted to 'feel' it in the palms of their hands."

The Wagner group is an organization of private military contractors which sources have told Reuters carried out clandestine combat missions on the Kremlin's behalf in eastern Ukraine and Syria.

Posted by: Besoeker || 08/01/2018 08:18 || Comments || Link || E-Mail|| [10797 views] Top|| File under:
Zimbabwe opposition angry with delay of poll results
[PRESSTV] Zim-bob-we's opposition accused the election commission on Tuesday of deliberately delaying results of this week's vote to favor the ruling party, reporting irregularities in the first poll since the removal of Bob Muggsy Mugabe

Nonagenarian President-for-Life of Zim-bob-we who turned the former Breadbasket of Africa into the African Basket Case. Dumped in November 2017 when the Missus decided she wanted to be president, and opposed heer might against Crocodile Mnangawa Important safety tip: If your opponent goes by the name Crocodile andf your title is Shopper in Chief let him win....
in a November coup.

Even though the election passed off peacefully, several water cannon trucks patrolled outside the central Harare headquarters of the opposition Movement for Democratic Change (MDC) as its red-shirted supporters danced in the streets.

Some local results from parallel parliamentary elections have been declared but the Zim-bob-we Electoral Commission (ZEC) has yet to produce any figures from Monday's presidential vote.

ZEC chief Priscilla Chigumba said the presidential election result may not be ready until Saturday.

Former MDC finance minister Tendai Biti and ZESN, the main domestic election monitor, said one in five polling stations - more than 2,000 in all - had not physically posted tallies on their doors, as required by law.

That omission gave room for the ZEC, which ZESN and the opposition have accused of bias, to manipulate the results in favor of President Emmerson Mnangagwa and the ruling ZANU-PF party, Biti said.

"There is a deliberate delay in formally announcing results," Biti told a news conference, characterizing it as "interference with the people's will."

ZESN and other civil society groups were preparing a legal challenge to force the results into the open, Biti said.

ZEC said there was no rigging or cheating in the vote, whose credibility is vital in Zim-bob-we's attempts to emerge from the pariah status and economic decay into which it sank in the latter half of Mugabe's nearly four decades in charge.

However,


the hip bone's connected to the leg bone...


ZEC did not explain the failure by the polling stations to post results.

The poll is a two-horse race between 75-year-old Mnangagwa, a long-serving security chief who took over after Mugabe's removal, and 40-year-old MDC leader Nelson Chamisa.


Posted by: Fred || 08/01/2018 00:00 || Comments || Link || E-Mail|| [10793 views] Top|| File under:
Caucasus/Russia/Central Asia
Putin's hackers attack Laboratory Spiez (analyzers of neurotoxin attack)
Auto-translated from German (Swiss form)

[Blick] The Russians have disguised themselves as Labor Spiez and wanted to dupe researchers with a hidden malicious program.

Labor Spiez was apparently attacked by Russian hackers. At the center of the investigation is the group Sandworm.

The research institute in the Bernese Oberland is the Swiss office for the protection against ABC attacks. What sounds sensational on paper, in practice, is really all in itself: The scientists are world experts as experts par excellence when it comes to chemical weapons, as in the spectacular case of the former double agent Sergei Skripal .

The Russian ex-spy and his daughter were poisoned in March in Salisbury, England with the neurotoxin Nowitschok. The Spiez laboratory was involved in the analysis. This attracted Moscow's interest .

According to Kurt Münger of the Federal Office for Civil Protection, the attack began in the run-up to a major conference, to which the institute invited to the Oberland in September. Participants are specialists in chemical and biological warfare.

Disguised as a Word document
Months before the meeting, a Word document was circulating among them that seemed to contain only information about the meeting. In fact, a malicious program was installed in the file.

In order to avoid suspicion, the document was sent on behalf of the Spiez laboratory. The senders used a faked e-mail address. "Someone has posed as Labor Spiez," says Münger.

For security reasons, Münger can not say how long the hackers have been up to now: "We immediately informed the conference invitee that the document was not ours. And pointed to the danger. »

Also, whether one of the addressees has opened the document and thus the hackers on the glue has gone silent, the Federal Office for Civil Protection. "The laboratory itself has not registered any outflow of data," says Münger.

The institute confirmed the attack against the German news magazine " Spiegel ", which blamed the hacking group Sandworm.

Bonded with Putin's secret service
The force is said to specialize in sabotage and assigned to the Russian military intelligence GRU. Experts from the Russian IT security company Kaspersky Lab confirm: Spiez hackers have Russian language skills.

It is the same group that has already attacked the Winter Olympics in Pyeongchang, Korea. Now focus on a new goal: organizations that specialize in biological and chemical threats. Like the laboratory Spiez.

Hackers have already attacked several targets in Switzerland this year. The Federal Intelligence Service reported internally on cyber attacks on "various international sports federations" based in the Confederation, including the International Olympic Committee (IOC) in Lausanne - Swiss IT companies have also been hit.

Already behind these hacker attacks suspected the intelligence service at that time, the Russian government. The pattern seems to repeat itself.
Posted by: 3dc || 08/01/2018 00:00 || Comments || Link || E-Mail|| [10795 views] Top|| File under: Tin Hat Dictators, Presidents for Life,
N. Korea Developing New Missiles, Report Says
[AnNahar] US intelligence agencies have found that
North Korea is building new missiles, based on satellite photographs taken in recent weeks and other new evidence, The Washington Post reported Monday.

Just weeks after a high-stakes summit between President Donald Trump


...New York real estate developer, described by Dems as illiterate, racist, misogynistic, and what ever other unpleasant descriptions they can think of, elected by the rest of us as 45th President of the United States...


and North Korean leader Kim Pudge Jong-un


...the overweight, pouty-looking hereditary potentate of North Korea. Pudge appears to believe in his own divinity, but has yet to produce any loaves and fishes, so his subjects remain malnourished...


, Pyongyang appears to be developing at least one or two liquid-fueled intercontinental ballistic missiles, the Post said, citing officials familiar with the intelligence.

The factory outside Pyongyang in Sanumdong where the work is underway produced the North's first ICBMs capable of reaching the United States.

Following the Singapore summit in June, Trump had declared that Pyongyang was "no longer a Nuclear Threat," and touted his own diplomatic achievements.

But Kim did not publicly promise to end work at the country's nuclear and missile facilities, instead speaking of eventual denuclearization.

The reported new missile construction follows Secretary of State Mike Pompeo's testimony last week in which he told senators Pyongyang continues to make nuclear fissile material, without indicating whether the hermit state was building new missiles.

Imagery from the National Geospatial-Intelligence Agency suggests ongoing work on at least one Hwasong-15 ICBM at the Sanumdong plant, the Post said.

"We see them going to work, just as before," a US official told the newspaper.

But at the Sohae Satellite Launching Station on North Korea's west coast, workers can be seen dismantling an engine test stand, in line with a promise made to Trump at the summit, though the move is seen as more symbolic since the facility can easily be rebuilt.

An image taken on July 7 shows a bright-red covered trailer in a loading area that appears to be identical to those vehicles the North has previously used to transport ICBMs.
Posted by: trailing wife || 08/01/2018 00:01 || Comments || Link || E-Mail|| [10793 views] Top|| File under: Commies
Europe
The startup making shirts out of cow poo
[Guardian] ould you buy a shirt that has been through the back end of a cow? This could be a future fabric choice according to one Dutch startup, which is extracting cellulose from cowpats to make "manure couture".

Jalila Essaïdi believes that a non-vegan future will involve recycling cow manure into cellulose fibre, bioplastics, chemical concentrates and pure water ‐ and being less squeamish about it, too.

"Like a lasagne of manure, you need to make something out of it," she says. "We see manure as a waste material, something disgusting and smelly. But oil [used to make fibre] isn't clean and beautiful at the beginning. You really have to show people the hidden beauty if you transform this cellulose."

It is just one of a range of innovations seeking new materials for old applications, as the world tries to wean itself off dirty habits like plastics and hydrocarbons and embrace new technologies.
Posted by: Besoeker || 08/01/2018 05:46 || Comments || Link || E-Mail|| [10796 views] Top|| File under:
Science & Technology
Russia Wants To Bring Back Ekranoplans
[TheDrive] Now Russia Wants To Bring Back Missile-Armed Ekranoplans To Defend Its Claims In The Arctic


The combat-capable "Orlan" could be as much an anti-access weapon as a tool for improving operational access to remote areas.


During the Cold War, the Soviet Union considered building a fleet of missile-armed Lun-class wing-in-ground-effect vehicles, also known as an "ekranoplans." Now, Russia says it has plans to revive this concept with a design tentatively known as "Orlan," which could potentially offer the country a novel access and anti-access weapon in the increasingly contested Arctic region, as well as in more constrained waterways, such as the Black Sea and the Caspian Sea.

On July 30, 2018, Russian Deputy Prime Minister Yuri Borisov announced that a combat-capable sea-skimming vehicle would be part of the State Armament Program for 2018-2027. Since at least 2015, there have been reports that the Kremlin has been considering bringing back wing-in-ground-effect (WIG) designs, but primarily for transport and search and rescue duties.
Posted by: 3dc || 08/01/2018 00:00 || Comments || Link || E-Mail|| [10793 views] Top|| File under: Tin Hat Dictators, Presidents for Life,
Who's in the News
41
[untagged]
6
Islamic State
3
Commies
3
Govt of Pakistan
3
Moslem Colonists
3
Taliban
2
Govt of Iran
2
Houthis
2
Tin Hat Dictators, Presidents for Life,
1
Abu Sayyaf (ISIS)
1
al-Nusra
1
Hamas
1
Muslim Brotherhood
1
Govt of Iran Proxies
1
Govt of Iraq
1
Jamaat-e-Ulema Islami
1
Govt of Pakistain Proxies
Bookmark
E-Mail Me
The Classics
The O Club
Rantburg Store
The Bloids
The Never-ending Story
Thugburg
Gulf War I
The Way We Were
Bio
Merry-Go-Blog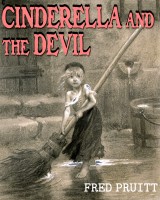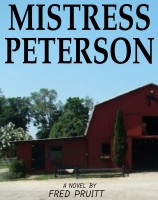 On Sale now!


A multi-volume chronology and reference guide set detailing three years of the Mexican Drug War between 2010 and 2012.

Rantburg.com and borderlandbeat.com correspondent and author Chris Covert presents his first non-fiction work detailing the drug and gang related violence in Mexico.

Chris gives us Mexican press dispatches of drug and gang war violence over three years, presented in a multi volume set intended to chronicle the death, violence and mayhem which has dominated Mexico for six years.
Click here for more information


Meet the Mods
In no particular order...


Steve White
Seafarious
tu3031
badanov
sherry
ryuge
GolfBravoUSMC
Bright Pebbles
trailing wife
Gloria
Fred
Besoeker
Glenmore
Frank G
3dc
Skidmark



Better than the average link...



Rantburg was assembled from recycled algorithms in the United States of America. No trees were destroyed in the production of this weblog. We did hurt some, though. Sorry.
3.238.118.80

Help keep the Burg running! Paypal: