-Lurid Crime Tales-
Phoenix man arrested in fatal stabbing of grandmother
[APNEWS] Authorities in a Phoenix suburb say a man fatally stabbed his 81-year-old grandmother because he was tired of caring for her.

Chandler police say 30-year-old Brandon Smith is being held on suspicion of first-degree premeditated murder. It was unclear Sunday if he had a lawyer.

According to charging documents, Smith punched Helen Smith in the face first and she fell unconscious before he "decided to end her life."

Police say Smith cut his grandmother's neck with a kitchen knife when she was in the bathtub. He says she was suffering from dementia.

Officers called to an apartment complex about 3:30 a.m. Sunday found Helen Smith already dead.
Posted by: Fred || 07/31/2018 00:00 || Comments || Link || E-Mail|| [6467 views] Top|| File under:
-Obits-
Ron Dellums, Antiwar Activist-Turned-Armed Services Chairman, Dead at 82
[ROLLCALL] Former Rep. Ronald V. Dellums, a Marine-turned-antiwar activist who represented Mordor Oakland in the House and went on to chair the Armed Services Committee, died of cancer early Monday in Washington. He was 82.

Known for championing Communist progressive social movements before they became mandatory popular, his career in politics spanned over 40 years, 27 of them in Congress and four as mayor of Oakland.

"I feel blessed to have called Congressman Dellums my dear friend, predecessor, and mentor. I will miss him tremendously, and I will hold dear to my heart the many lessons I learned from this great public servant," Rep. Barbara Lee said in a statement. The

Caliphornia, an impregnable bastion of the Democratic Party,

Democrat succeeded Dellums in the House in 1998.

House Minority Leader
Nancy San Fran Nan Pelosi


Congresswoman-for-Life from the San Francisco Bay Area, born into a family of professional politicians. Formerly Speaker of the House, but it's not her fault they lost. Really. Noted for her heavily botoxed grimace...


, who represents nearby the Socialist paradise of San Francisco
...where God struck dead Anton LaVey, home of the Sydney Ducks, ruled by Vigilance Committee from 1859 through 1867, reliably and volubly Democrat since 1964...
, remembered her former colleague as a "progressive hero and outstanding leader."

"With his passing, our Bay Area community, the U.S. Congress and all working people have lost a dear friend. The world is a darker place without the warmth and humanity of this great man," she said in a statement.

Dellums' stance against the Vietnam War earned him a spot on President Richard Nixon's "Enemies List." During his first run for Congress in 1970, Vice President Spiro Agnew labeled him "an out and out radical," according to the San Francisco Chronicle.
Posted by: Fred || 07/31/2018 00:00 || Comments || Link || E-Mail|| [6462 views] Top|| File under:
-Signs, Portents, and the Weather-
Six more die in deadly California blaze
[DAWN] Thousands more fled their homes after wildfires surged near a small lake town in Northern

Caliphornia, an impregnable bastion of the Democratic Party,

while a deadly blaze farther north slowed slightly as crews stretched to their limits across the state fight flames that have claimed the lives of both firefighters and civilians.

Residents of the waterfront town Lakeport fled on Sunday after a major flare-up of two fires that combined across Mendocino and Lake counties destroyed at least four homes. Lakeport, home to about 5,000, is around 120 miles north of the Socialist paradise of San Francisco
...where God struck dead Anton LaVey, home of the Sydney Ducks, ruled by Vigilance Committee from 1859 through 1867, reliably and volubly Democrat since 1964...
More than 4,500 buildings were under threat, officials said. The two fires had blackened 122 square kilometres, with minimal containment.

About 160 kilometres northeast, officials near Redding struck a hopeful tone for the first time in days as a massive fire slowed following days of explosive growth.

"We're feeling a lot more optimistic today as we're starting to gain some ground rather than being in a defensive mode on this fire all the time," said Bret Gouvea, the California Department of Forestry and Fire Protection's incident commander on the blaze around Redding, a city about 370 kilometres north of San Francisco.


Posted by: Fred || 07/31/2018 00:00 || Comments || Link || E-Mail|| [6459 views] Top|| File under:
Afghanistan
7-year-old minor bride girl killed by her husband in Badghis province
[Khaama (Afghanistan)] A minor girl who was married to a man has been killed due to unknown reasons in northwestern Badghis province of Afghanistan, the local officials said.

Provincial police

front man

Naqibullah Amini confirmed the incident and said the victim was a 7-year-old minor girl.

Amini further added that the incident has taken place in the vicinity of Qads district in Joz Aqa area.

According to Amini, the minor girl was killed by her husband due to unknown reasons and an investigation is underway in this regard.

He also added that the father of the minor girl has also been incarcerated
Drop the gat, Rocky, or you're a dead 'un!
by the security forces.

In the meantime, a security official said the girl was 9-year-old and was forced into child marriage by her father when she was 7-year-old only.

The official further added that the father of the victim had forced her daughter into marriage against one million Afghanis.


The conversion rate is 72 Afghanis to US$1.00, so 1 million Afghanis is $13,892.32.

Badghis has been among the relatively calm provinces in northwestern parts of Afghanistan but the security situation of the province

has tanked

in the province during the recent years and reports of domestic violence often emerge together with the reports of security related incidents from the province.
Posted by: Fred || 07/31/2018 00:00 || Comments || Link || E-Mail|| [6463 views] Top|| File under:
Suspect arrested on charges of raping a child in Nangarhar province
[Khaama (Afghanistan)] Police in eastern Nangarhar


The unfortunate Afghan province located adjacent to Mohmand, Kurram, and Khyber Agencies. The capital is Jalalabad. The province was the fief of Younus Khalis after the Soviets departed and one of his sons is the current provincial Taliban commander. Nangarhar is Haqqani country..


nabbed
Don't shoot, coppers! I'm comin' out!
a suspect on charges of raping a child in this province, the local officials said Monday.

The provincial government media office in a statement confirmed that the perpetrator was arrested during an operation by police forces on Sunday.

The statement further added that the detained individual has been identified as Pahlawan and is accused of raping a minor child.

The local officials are saying that Pahlawan will be handed over to the judiciary institutions in the near future so that he can be tried for the crime he has committed.

Pahlawan was shown to the family of the victim after his arrest by the police and has been identified by the victim's family, the provincial government added.


Posted by: Fred || 07/31/2018 00:00 || Comments || Link || E-Mail|| [6459 views] Top|| File under:
Africa North
Coptic Bishop found dead in monastery near Egyptian capital
[ALMASDARNEWS] Bishop Epiphanius of the Coptic Orthodox Church was found dead inside the Saint Macarius Monastery in the Wadi Natroun area on Sunday.

According to local reports, Bishop Epiphanius was found with multiple fractures on the back of his skull, leading the monastery officials to believe he was murdered.

The Coptic Orthodox Church released a statement on Monday that implied Bishop Epiphanius was likely murdered.

Investigators and police were at the scene of the crime on Monday.

His funeral will be held on Tuesday at noon.

Monk says death of bishop in Egyptian monastery not an act of terrorism

[AlAhram] A bishop who was found dead at the monastery he headed in northern Egypt was not killed as an act of terrorism, a monk at the monastery has said.

Father Shenouda, a monk at Anba Makar monastery in Wadi El-Natroun, told Coptic television channel CTV on Monday that they had "ruled out" the possibility that the incident was an act of terrorism.

The church announced on Sunday that the authorities would carry out an official investigation.

"All scenarios are possible; as soon as the authorities learned about the incident around 60 officials came to the monastery and around 12 slept over inside the monastery," Shenouda said.

Father Shenouda said that the late bishop would usually attend midnight prayers before mass, but that someone must have waited for him from a distance of 20 metres away, and then hit him on the head.

He said that Epiphanius had died as soon as he was hit.

"We don't know who the perpetrator is but we are all praying for him," he added.

According to the monk, there isn't a full system of camera surveillance inside the monastery, but there are some CCTV cameras located in different areas.

"We are living very hard days in the monastery. This kind of incident has never happened in the history of the church...for a bishop to die in such a harsh way," said the monk.

He added that the bishop's body is currently in Damanhour, the capital of Beheira governorate, where the monastery is located, and will be returned to the monastery on Tuesday.

"We live here in peace, simplicity and silence and we have never witnessed such an incident in our Coptic church. Our beloved father is loved by everyone and we will truly miss him," he added.

No official statements have yet been issued by the Egyptian authorities on the bishop's death.

Anba Makar monastery is located about 90km northwest of Cairo.

It was founded in approximately 360 AD by Saint Macarius (Anba Makar), and has been continuously inhabited since the fourth century.

From 1969 to his death in 2006 the monastery was headed by Father Matta El-Maskeen, a renowned monk and theologian who was known for his liberal teachings. The monastery remains associated with his followers.
Posted by: Fred || 07/31/2018 00:00 || Comments || Link || E-Mail|| [6458 views] Top|| File under:
Caribbean-Latin America
'If I go back they'll kill me': Nicaraguan dissenters flee south to survive
[The Guardian]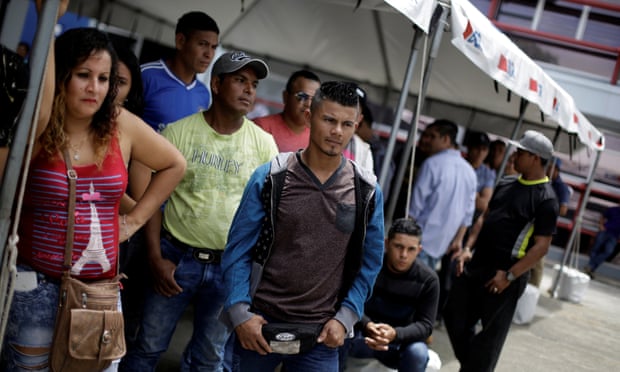 As Daniel Ortega's violent crackdown intensifies, the tide of refugees escaping to Costa Rica has become a wave.

Tears filled Ricardo Pineda's bloodshot eyes as he relived the solitude and paranoia of his 13-day march to safety.

Five hours earlier, after almost a fortnight on the run, he had slipped over Nicaragua's southern border, flagged down a taxi and taken his phone off flight mode for the first time since fleeing Managua.

Now the sleep-deprived doctor was sitting in a safe house on the outskirts of Costa Rica's capital contemplating the sudden unraveling of his country and the start of a new and uncertain life in exile.

"It's terrifying because you know they are tracking you ... every footstep, every little noise, every branch, every tree – you think it's the army and they're going to grab you ... you're a fugitive," said Pineda, 54, who bolted after receiving death threats for treating the victims of Daniel Ortega's crackdown on protesters and denouncing those killings.


This article starring:
Daniel Ortega
Posted by: 3dc || 07/31/2018 00:00 || Comments || Link || E-Mail|| [6460 views] Top|| File under: Commies
China-Japan-Koreas
Military games start today in Uygur areas of Xinjiang
[ChinaMilitary] IAG-2018 kicks off in Xinjiang


Chinese soldiers walk into the training base with a Chinese national flag at the opening ceremony of the International Army Games 2018 in China. Three contests, namely the "Suvorov Attack," "Clear Sky" and "Safe Route" of the International Army Games (IAG) 2018 kicked off in northwest China's Xinjiang Uygur Autonomous Region on July 29, 2018. A total of 17 teams with 358 soldiers from 10 countries, including China, Belarus, Egypt, Kazakhstan, Russia, Venezuela and Zimbabwe, are participating the games that will conclude on Aug. 11, 2018
Posted by: 3dc || 07/31/2018 00:00 || Comments || Link || E-Mail|| [6462 views] Top|| File under: Commies
The Grand Turk
China refinancing big project in Turkey. Attempt to end around Turkey sanctions?
[Asia Times] Industrial and Commercial Bank of China has received official authorization to refinance a US$2.7 billion loan for two megaprojects in Turkey, The Daily Sabah reported Monday.

ICBC will provide financing for the Yavuz Sultan Selim Bridge and the Northern Marmara Highway Project, which were previously funded by the Turkish banking system from international markets. ICBC will provide more favorable terms, according to the report.

The refinancing deal was signed at the One Belt, One Road Investment and Financial Cooperation Summit held in Ankara.

In addition to the agreement on these two megaprojects, which represents an important milestone for the strategic cooperation between China and Turkey, Turkey's finance minister announced ICBC will provide a US$3.6 billion loan package for Turkey's energy and transportation sectors.
Posted by: 3dc || 07/31/2018 00:00 || Comments || Link || E-Mail|| [6460 views] Top|| File under: Sublime Porte
India-Pakistan
India asks 4 million to prove their nationality in northeast
[IsraelTimes] State of Assad says hundreds of thousands, many

Moslem

, illegally entered country from Bangladesh

India on Monday released a final draft of a list of its citizens in the northeastern state of Assam, leaving some 4 million people on edge to prove their Indian nationality.

India says hundreds of thousands of people have illegally entered the country from neighboring Bangladesh over decades and settled down in the northeast. Bangladesh rejects the claim.

The application process for inclusion in India's national register started in 2015. Of 32.9 million applicants, the names of 28.9 million have been approved and included in the draft, Sailesh, India's registrar general, told

news hound

s in Gauhati, the capital of Assam state.

Sailesh, who uses one name, said more than 4 million left out can file appeals by September 30 and prove their Indian nationality by providing documents. Until then, no one will be declared an illegal migrant.

"Adequate and ample scope will be given to people for making objections. No genuine Indian citizen should have any fear," said Sailesh.

Allegations of illegal movement of people from India's

mostly non-existent border

with Bangladesh have triggered sectarian tensions between the state's indigenous population and Bengali-speaking

Moslem

s. Hundreds of Bengali-speaking

Moslem

s whose nationality is suspect are living in half a dozen detention camps in Assam state.

People were asked to provide documents proving that they or their family members lived in India before March 24, 1971, but excluded those who arrived during and after the 1971 war leading to Bangladesh's independence from Pakistain.

The final national register containing the names of only Indian nationals after weeding out illegal migrants colonists will be published after the disputed claims are settled.

"Nowhere else in India have we carried out such an exercise to have a list of (Indian) nationals," said National Register of Citizens Coordinator Prateek Hajela.
Posted by: trailing wife || 07/31/2018 00:00 || Comments || Link || E-Mail|| [6462 views] Top|| File under: Moslem Colonists
Farmer tortured to death by neighbours
[DAWN] TOBA TEK SINGH: A farmer was allegedly tortured to death by his three neighbours at Gojra on Sunday.

Police said Shakeel, Sharjeel and Naveed exchanged harsh words with Muhammad Saleem, a 65-year-old farmer of Chak 241-GB, Garha over the dispute of closure of a drain from which rainwater had to flow.

The three brothers attacked Saleem and tortured him to death. They also injured his two sons.
Posted by: Fred || 07/31/2018 00:00 || Comments || Link || E-Mail|| [6459 views] Top|| File under:
Home Front: Culture Wars
DOJ's New Religious Liberty Arm Set to Investigate the SPLC?
h/t instapundit


On Monday morning, Attorney General Jeff Sessions announced a new Religious Liberty Task Force in the Department of Justice (DOJ) to defend religious freedom as laid out in last October's memorandum. In his remarks, Sessions referenced the Southern Poverty Law Center (SPLC) as a threat to religious liberty, suggesting the new task force may investigate or target the left-wing smear group.
Posted by: g(r)omgoru || 07/31/2018 00:38 || Comments || Link || E-Mail|| [6472 views] Top|| File under:
Science
2018 Foreign Economic Espionage In Cyberspace
The National Counterintelligence and Security Center (NCSC) today released its 2018 Foreign Economic Espionage in Cyberspace report, which highlights current threats and future trends in foreign intelligence efforts to steal U.S. intellectual property, trade secrets, and proprietary information via cyberspace.



Click link to find it linked in various forms
Posted by: 3dc || 07/31/2018 00:00 || Comments || Link || E-Mail|| [6458 views] Top|| File under:
Government
GAO backs use of commercial satellites to host military payloads
[SpaceNews]
"Using hosted payloads may help facilitate a proliferation of payloads on orbit, making it more difficult for an adversary to defeat a capability."

The Pentagon should use commercial satellites as host platforms for military sensors and communications packages, says a new Government Accountability Office report released on Monday.

GAO auditors investigated the pros and cons of "hosted payloads" and agreed with what private satellite operators have been saying for years: The military can save money and get capabilities on-orbit faster by hitching rides on commercial satellites. The industry has been building huge spacecraft that have extra carrying capacity, and hosting national security payloads is viewed as a profitable business that also helps the military fill a need.

The report says there are national security benefits to deploying military payloads on commercial satellites. "Using hosted payloads may also help facilitate a proliferation of payloads on orbit, making it more difficult for an adversary to defeat a capability."

Since 2009, DoD has used three commercially hosted payloads, with three more missions planned or underway through 2022.

In 2011, the Air Force created a Hosted Payload Office to provide expertise and other tools to facilitate matching government payloads with commercial hosts. GAO found that defense programs using hosted payloads are not required and generally do not provide cost and technical data, or lessons learned, to the Hosted Payload Office. Having that information would "better position DoD to make informed decisions when considering acquisition approaches for upcoming space system designs."

The Pentagon has not been too keen on hosted payloads for several reasons, GAO noted. There is a perception among some defense officials that matching government payloads to commercial satellites is too difficult. Another concern is that DoD's knowledge on using hosted payloads is "fragmented, in part because programs are not required to share information."

DoD officials who spoke with GAO identified "logistical challenges to matching government payloads with any given commercial host satellite." For example, they cited size, weight and power constraints as barriers to using hosted payloads. Some individual DoD offices have realized cost and schedule benefits, but "DoD as a whole has limited information on costs and benefits of hosted payloads," said the report.

Officials at the Office of the Secretary of Defense told GAO that "matching requirements between government payloads and commercial satellites is typically too difficult for programs to overcome."

DoD's Hosted Payload Office is "developing tools designed to help address these challenges," said the report. Defense officials also argued that budget and planning processes are a hurdle. "This can complicate alignment with commercial timelines because the development of a government sensor would need to be underway well in advance of a decision to fund a commercially hosted payload approach."

Officials told GAO that it is possible to align government and commercial timelines. For example, the Missile Defense Agency adopted the commercial host's schedule to ensure its Space Based Kill Assessment payload was ready for integration and launch without delaying the host satellite or missing its ride to space. Similarly, the Defense Advanced Research Projects Agency has been able to align acquisition and development schedules with the commercial host.

In its written comments in the report, DoD concurred with GAO's recommendations and noted that the Air Force Space and Missile Systems Center had initiated a major reorganization and that under the new organization, the Hosted Payload Office had changed and may not be the appropriate office for centralizing DoD-wide hosted payload knowledge.

Language in the Fiscal Year 2019 National Defense Authorization Act directs the Pentagon to seize oversight of military investments in hosted payloads.
Posted by: 3dc || 07/31/2018 00:00 || Comments || Link || E-Mail|| [6460 views] Top|| File under:
Who's in the News
22
[untagged]
7
Islamic State
6
Govt of Pakistan
5
Commies
5
Govt of Iran
3
Hamas
3
Govt of Syria
3
Taliban
2
Govt of Iraq
2
Sublime Porte
1
Houthis
1
al-Nusra
1
Jamaat-e-Islami
1
Moro Islamic Liberation Front
1
Moslem Colonists
1
Tin Hat Dictators, Presidents for Life,
1
Govt of Iran Proxies
1
al-Qaeda
Bookmark
E-Mail Me
The Classics
The O Club
Rantburg Store
The Bloids
The Never-ending Story
Thugburg
Gulf War I
The Way We Were
Bio
Merry-Go-Blog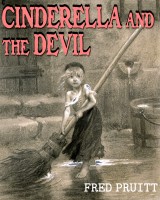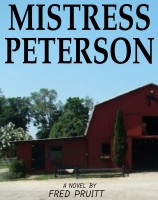 On Sale now!


A multi-volume chronology and reference guide set detailing three years of the Mexican Drug War between 2010 and 2012.

Rantburg.com and borderlandbeat.com correspondent and author Chris Covert presents his first non-fiction work detailing the drug and gang related violence in Mexico.

Chris gives us Mexican press dispatches of drug and gang war violence over three years, presented in a multi volume set intended to chronicle the death, violence and mayhem which has dominated Mexico for six years.
Click here for more information


Meet the Mods
In no particular order...


Steve White
Seafarious
Pappy
lotp
Scooter McGruder
john frum
tu3031
badanov
sherry
ryuge
GolfBravoUSMC
Bright Pebbles
trailing wife
Gloria
Fred
Besoeker
Glenmore
Frank G
3dc
Skidmark
Alaska Paul



Better than the average link...



Rantburg was assembled from recycled algorithms in the United States of America. No trees were destroyed in the production of this weblog. We did hurt some, though. Sorry.
3.227.235.216

Help keep the Burg running! Paypal: