-Lurid Crime Tales-
Philippines' Duterte praises police killings of 32 drug suspects, urges more
[NewsAsia] MANILA: Philippine President Rodrigo Duterte on Wednesday (Aug 16) urged police to kill dozens of drug suspects every day, as he praised officers who shot dead 32 people this week in "shock and awe" raids.

Duterte's incendiary comments came as he acknowledged major problems in his drug war, which has claimed thousands of lives, admitting he could not win it as quickly as promised and lamenting a corrupt police force.

In one of the deadliest operations of the war, police reported killing 32 people in raids on Monday on suspected drug traffickers in Bulacan province, which neighbours the capital of Manila.

"The ones who died recently in Bulacan, 32, in a massive raid, that was good," Duterte said in a speech to an anti-crime organisation that has backed the drug war. "If we could kill another 32 everyday, then maybe we can reduce what ails this country."

Posted by: Besoeker || 08/16/2017 09:50 || Comments || Link || E-Mail|| [6463 views] Top|| File under:
Indonesia graft witness feared for safety over his 'evidence' against officials. Now he's dead in apparent US suicide
[SCMP] A witness in a US$170 million Indonesian graft investigation linked to a national electronic identity card system told a witness protection agency he was worried about his safety just weeks before his suspected suicide in the US, officials said.

Johannes Marliem, 32, whose US-based company had a contract to supply the ID cards, was pronounced dead on Thursday of a self-inflicted gunshot wound to the head after a stand-off with police in Los Angeles, according to the Los Angeles County coroner's office.

Earlier that week, on Tuesday, US Federal Bureau of Investigation officers executed a federal search warrant at the same residence, said FBI spokesperson Laura Eimiller, declining to give further details.

Last month, Marliem, had been in contact with Indonesia's Witness and Victim Protection Agency (LPSK) on several occasions and also told media he had evidence in the form of digital recordings of his dealings with Indonesian politicians implicated in the scandal.
Posted by: Fred || 08/16/2017 00:00 || Comments || Link || E-Mail|| [6464 views] Top|| File under:
-Signs, Portents, and the Weather-
Saudi female surgeon named goodwill ambassador for Orthopedics society

She looks familiar. I'm sure I've seen her someplace before.

[ENGLISH.ALARABIYA.NET] The American Society for Orthopedics has declared a consultant in the field, Dalal Bobsheet, as the goodwill ambassador for the international program on orthopedic surgery.

The award has been given with the hope of improving the standard of the surgery in the Middle East, and enhancing patient service.

Bobsheet is considered the first orthopedics consultant in the region and the second in Soddy Arabia


...a kingdom taking up the bulk of the Arabian peninsula. Its primary economic activity involves exporting oil and soaking Islamic rubes on the annual hajj pilgrimage. The country supports a large number of princes in whatcha might call princely splendor. When the oil runs out the rest of the world is going to kick sand in the Soddy national face...


as of 2011.

Choosing her field
Speaking on her choice of specialization, Bobsheet said that she explored numerous others before settling on this one. In her opinion, she felt that this specialty was the hallmark of her career while working as a specialist, she found that she was skilled in surgery in general.

The ambassador suggested that such a field holds creativity, artistry, and precision. She also belives that is a humane profession.

Loving what you do or the field you work in is the barrier between you and excellence, said Bobsheet.

The surgeon has achieved important scientific and national accomplishments. She's also known for her social and loving personality, making her a prominent figure in Saudi society.
Posted by: Fred || 08/16/2017 00:00 || Comments || Link || E-Mail|| [6462 views] Top|| File under:
Africa North
Tunisian Islamic scholars support president's call for gender equality
[ENGLISH.ALARABIYA.NET] Tunisian authorities on Islamic fatwas at Diwan al-Ifta announced their support for President Beji Caid Essebsi's proposals granting women further equal rights.

In a speech on the occasion of the National Women's Day, the Tunisian President announced the formation of a committee to study the issue of individual rights and to activate them further and to consider equality between men and women in all fields.

In a statement on Monday, the Islamic scholars said that Essebsi's proposals support the status of women and guarantee the principle of equality between men and women in the rights and duties called for by Islam, as well as the international conventions ratified by the Tunisia as a whole.

He said that inheritance is not a religious matter, but rather a matter for human beings. "God and His Messenger have left the matter for human beings to act," he said.

The Tunisian president also called on the Prime Minister and the Minister of Justice to review and change publication No. 73, which prohibits Tunisian woman from marrying a foreigner if his Islamic faith is not recognized by the Mufti, adding that the Tunisian Constitution recognizes freedom of belief and freedom of conscience in its sixth chapter and holds the state responsible for ensuring the protection of these freedoms.


Posted by: Fred || 08/16/2017 00:00 || Comments || Link || E-Mail|| [6465 views] Top|| File under: Arab Spring
Africa Subsaharan
Grace Mugabe back in Zimbabwe after assault claims
[Al Jazeera] Zim-bob-we's first lady, Grace Mugabe, has returned home from South Africa after failing to turn herself in to police in Johannesburg to face charges of assaulting a model in a hotel room.

There was no immediate public comment on Tuesday on the case from Grace, 52, a possible successor to her husband President Bob Muggsy Mugabe


Octogenarian President-for-Life of Zim-bob-we who turned the former Breadbasket of Africa into the African Basket Case...


, 93, who has ruled Zim-bob-we since 1980. But Zim-bob-we government sources confirmed she had returned home.

"Yes, she is back in the country. We don't know where this issue of assault charges is coming from," a senior government official told

Rooters

news agency on condition of anonymity.


Posted by: Fred || 08/16/2017 00:00 || Comments || Link || E-Mail|| [6463 views] Top|| File under:
Arabia
Saudi Arabia approves four decisions in 10 days to 'boost women's rights'
[ENGLISH.ALARABIYA.NET] Soddy Arabia


...a kingdom taking up the bulk of the Arabian peninsula. Its primary economic activity involves exporting oil and soaking Islamic rubes on the annual hajj pilgrimage. The country supports a large number of princes in whatcha might call princely splendor. When the oil runs out the rest of the world is going to kick sand in the Soddy national face...


's Justice Ministry has approved four decisions in support of women's rights in the past ten days, the Saudi Okaz daily reported.

The decisions pertain to protecting minors, divorcees, women who have custody of their children and law graduates who have not practiced the profession yet due to male lawyers' arbitrariness.

Legislative authorities approved 10 proceedings to control the marriage of minors, such as limiting the permission to marry off girls below 17 years old to the relevant court. The marriage application must be submitted by the girl, her mother or legal guardian in marriage.

The cabinet also approved organizing the Alimony Fund for divorcees and children. The fund will be directly linked to the justice ministry and it will have its independent budget.

The Fund will pay alimony to beneficiaries before a verdict to cash one is issued. It will also pay alimony to women whom ex-husbands did not pay on time. The ex-husband will then pay the Fund later.

Meanwhile,


...back at the mall, Clarissa suddenly spied Mr. Bartlett at the checkout counter. He was buying Grecian Formula!...


the Supreme Judicial Council approved a decision pertaining to women's custody of their children. The decision stipulates that if there are no disputes regarding the custody of children, the woman can prove they are in her custody without having to file a lawsuit in personal status courts.

As for female law graduates who haven't been able to work and who have been exploited by some lawyers as interns, the Justice Ministry approved a three-year law diploma that concludes with granting the intern ‐ whether male or female ‐ a license to practice the profession.

The diploma will prepare law graduates to practice law as the intern programs which some lawyers provide do not teach interns well as they're often assigned irrelevant tasks.

Posted by: Fred || 08/16/2017 00:00 || Comments || Link || E-Mail|| [6462 views] Top|| File under: Govt of Saudi Arabia
Caribbean-Latin America
Armed Venezuelan Soldiers Caught in Guyana Begging For Food
[MiamiHerald] A handful of Venezuelan soldiers -- armed and in uniform -- were caught in neighboring Guyana last week begging for food, local police reported, another sign of Venezuela's deepening hunger crisis.

Guyanese Police Inspector Christopher Humphrey said he'd gone to the border along the Amacuro river, which divides the two nations, to investigate reports that the Venezuelan military was stealing food from locals. But the three soldiers he encountered -- two carrying military assault rifles -- said they had come to beg for meals and hadn't harmed anyone.

Humphrey said the men had crossed into Guyana on a wooden raft and seemed genuinely hungry.

"They were desperate," he told the Miami Herald. "They were here for some time and they showed me a can of sardines and the place where they had cooked it over a fire."

Guyana Guardian newspaper, which first reported the story, said the men had been given some additional food and then sent back across the border.
Posted by: Spike Spomoter7482 || 08/16/2017 00:00 || Comments || Link || E-Mail|| [6465 views] Top|| File under:
Caucasus/Russia/Central Asia
6 Ukrainian soldiers killed in fighting in southern Donetsk


A total of six Ukrainian soldiers were killed while on patrol in southern Donetsk Tuesday, according to Russian language news reports.

According to an announcement by the Donetsk ministry of defense, two ten-man patrols were caught near Kominterovo at around 2100 hours Tuesday night, under the cover of darkness. Rebels claim the patrols were an attempt to break through.

Both sides routinely send out patrols. From the sound and tenor of the reports, the Ukrainian action was more likely a probe, intended to test rebel response time and strength in the area.

One Ukrainian patrol stumbled into a minefield, and apparently touched off the rebels' response. The Ukrainians were forced to withdraw under cover of mortar and grenade fire from the Ukrainian 59th Separate Motorized Rifle brigade.

In other news, three rebel soldiers were killed and another 13 between the rebel and Ukrainian sides were wounded in ongoing shelling in eastern Ukraine, according to Russian language news accounts.

According to a news report which appeared in lb.ua, a total of 10 residences were burned in shelling by Russian backed rebels in Verkhnetoretskoe village in the Yasinovataya section of northeastern Donetsk city.

Yasinovataya has been a violent point of contention between the two combatants ever since Ukrainian units pushed into the region in a bid to cut off Gorlovka from Donetsk last year. The area the Ukrainians occupy overlooks the only hard topped road to connect Gorlovka with Donetsk city. It also is near the location of a water filtration plant which services both sides of the line of contact.

According to a separate lb.ua report, three Ukrainian soldiers were wounded in what was termed non stop overnight shelling which began at 1800 hrs and lasted to 0100 hrs Monday morning. Most of the shelling took place in the Avdievka industrial zone, which is in the eastern part of Avdievka.

The report also stated that rebels shelled Ukrainian positions near Vodyanoye and Shirokino, which is close to the coast of the Sea of Azov, near Mariupol.

Rebels fired 120mm mortars at Ukrainian positions in Lugansk near Krymsky.

According to another lb.ua article, by Monday morning another five Ukrainian soldiers were wounded in shelling, most of it in Avdievka and in the Mariupol region in southern Donetsk.

According to the Donetsk ministry of defense web page, a total of three rebel soldiers were killed in shelling since Sunday.

On Sunday, according to rebel media, one rebel soldier was killed in Ukrainian shelling. The announcement did not elaborate as to location. Yet another rebel report said another two rebel soldiers were killed on Monday, but the location and circumstances were not revealed as well.

Another rebel report said that a total of 14 residences were burned in northern Donetsk city, specifically near Yasinovataya, in Spartak, Petrovsky district of Donetsk and in the south at Sakhanka.
Posted by: badanov || 08/16/2017 00:00 || Comments || Link || E-Mail|| [6462 views] Top|| File under:
China-Japan-Koreas
Minor injuries on both sides as Chinese and Indian soldiers caught in border melee
[SCMP] Indian and Chinese soldiers were involved in an altercation in the western Himalayas on Tuesday, Indian sources said, further raising tensions between the two countries which are already locked in a two-month stand-off in another part of the disputed border.

A source in New Delhi, who had been briefed on the military situation on the border, said soldiers foiled a bid by a group of Chinese troops to enter Indian territory in Ladakh, near the Pangong lake.

Some of the Chinese soldiers carried iron rods and stones, and in the melee there were minor injuries on both sides, the source said.

The two sides have frequently accused each other of intrusions into each other's territories, but

festivities

are rare. The Indian military declined to comment on the incident.

"There was an altercation near the Pangong lake," said a police officer in Srinagar, the capital of India's Jammu and

Kashmire

state, under which the area falls. An army source in Srinagar also spoke of an altercation following what he called a Chinese army "incursion in Pangong lake area".

The two armies are already engaged in a stand-off in the Doklam plateau further east, in another part of their 3,500 km (2,175 mile) unmarked mountain border.

China has repeatedly asked India to unilaterally withdraw from the Doklam area, or else face the prospect of an escalation. Chinese state media have warned India of a fate worse than its crushing defeat in a brief border war in 1962.

The trouble started in June when India sent troops to stop China building a road in the Doklam area, which is a remote, uninhabited territory claimed by both China and India's ally Bhutan.

New Delhi said it sent its troops because Chinese military activity in Doklam, near the junction of the borders of India, China and Bhutan, was a threat to the security of its own northeast region.

But Beijing has said India had no role to play in the area and diplomatic efforts to defuse the crisis have not made much headway.

An Indian government minister said efforts were continuing to find a way to end the stand-off.

The minister, speaking on condition of anonymity
... for fear of being murdered...
because of the sensitivity of the issue, said Prime Minister Narendra Modi's government had no choice but to act to stop the Chinese road activity in the region because it had come too close for comfort.


Posted by: Fred || 08/16/2017 00:00 || Comments || Link || E-Mail|| [6460 views] Top|| File under:
India-Pakistan
Couple moves LHC against panchayat's decision in Multan
[DAWN] A couple from Multan moved the Lahore High Court (LHC) on Tuesday, seeking protection against a panchayat which had reportedly forced the couple into a divorce.

Submitting an affidavit rejecting the decision of the panchayat, Uzma Batool said that she had married Mohammad Adnan of her own accord but a panchayat comprising family members of Batool and Adnan had forced Adnan to divorce her on gunpoint.

The couple has, through the petition, claimed that they are being threatened for remaining in contact and require protection. Adnan has also submitted an application, seeking protection, with local police in Muzaffarabad Town near Multan.


Posted by: Fred || 08/16/2017 00:00 || Comments || Link || E-Mail|| [6464 views] Top|| File under: Govt of Pakistan
Israel-Palestine-Jordan
Birds of the feather
As the United States and North Korea exchange threats of nuclear annihilation, Palestinian President Mohamoud Abbas sent the leader of the isolated nation a telegram congratulating him for "Liberation Day," when both North and South Korea celebrate their liberation from Japanese colonial rule.

In an official letter to Kim Jong-un, Abbas said the Korean people "sacrificed the most precious sacrifices for its freedom and honor" and expressed his appreciation to the support North Korea has shown the Palestinian people in their fight for freedom.


I think "Palestinians" confuse freedom and "Judenfrei"
Posted by: g(r)omgoru || 08/16/2017 00:41 || Comments || Link || E-Mail|| [6464 views] Top|| File under: Palestinian Authority
Case against man who shot dead Palestinian burglar closed
The State Attorney's Office decided to close the case against an elderly resident of Moshav Beit Yitzhak who shot dead a Palestinian burglar and wounded another when the two broke into his home.

After examining the evidence, the State Attorney's Office said it decided to close the case due to the lack of guilt.
Posted by: g(r)omgoru || 08/16/2017 00:38 || Comments || Link || E-Mail|| [6462 views] Top|| File under:
Israel set to become major exporter of medical cannabis
Israel will soon become a major exporter of medical cannabis and be one of the only nations in the world to officially export the plant to countries that approved it for medicinal use, all the while marijuana remains an illegal, controlled substance in Israel.

According to estimates, revenues from the export of Israeli cannabis could reach about NIS 1 billion a year.

Posted by: g(r)omgoru || 08/16/2017 00:35 || Comments || Link || E-Mail|| [6468 views] Top|| File under:
Baltimore removes four Confederate statues - Civility, Law and order returning soon
[The Hill] The city of Baltimore removed all four of its Confederate statues fTuesday night and into the early morning Wednesday, according to the Baltimore Sun.

The Baltimore City Council on Monday approved a measure to remove the statues and crews began work removing them at 11:30 p.m. Tuesday night.

By 5:30 a.m. Wednesday morning, all four of the statues were removed, according to the city's mayor, Catherine Pugh.

"It's done," Pugh told the Baltimore Sun Wednesday morning. "They needed to come down. My concern is for the safety and security of our people. We moved as quickly as we could."

The city's decisions came in the wake of the deadly Charlottesville, Va., rally, where white supremacists and neo-Nazis marched to protest the planned removal of a Confederate statue from a city park. The event sparked counter protesters and turned violent when driver with ties to the white supremacists rammed his car into a crowd of counter protesters.

One woman died and at least a dozen people were injured in the rally.
Posted by: Besoeker || 08/16/2017 09:26 || Comments || Link || E-Mail|| [6463 views] Top|| File under:
Stone Mountain Memorial? That didn't take long.
[Breitbart] As fights over Confederate monuments continue across the country, liberals are again gearing up to force the state of Georgia to destroy the giant carvings of three Confederate Civil War generals on the side of state-owned Stone Mountain.

This week, Democrat candidate for Gov. Stacey Abrams released a statement calling for the destruction of the 158-foot-long bas-relief first started in 1923, according to the Atlanta Journal Constitution.

The African American Democrat called the monument a "blight" on Georgia, and slammed the monument as having been funded by the KKK, despite that it was the state and federal governments that paid for most of its creation.

Abrams laid out her case in a long series of Tweets posted on August 15.
Posted by: Besoeker || 08/16/2017 08:26 || Comments || Link || E-Mail|| [6477 views] Top|| File under:
Government
IRS Rehires 213 Employees Ousted for Falsifying Documents, Avoiding Taxes, Other Offenses
h/t Instapundit


The Internal Revenue Service rehired 213 employees who ducked taxes, falsified documents, were convicted of theft, or made unauthorized use of taxpayer data, an inspector general's report says.

The Office of Treasury Inspector General for Tax Administration, which also first discovered the IRS' targeting of conservative groups in 2013, examined the agency's hiring from January 2015 through March 2016.

For these 15 months, the IRS official in charge was Commissioner John Koskinen, an appointee of President Barack Obama.

House Republicans for months sought to impeach Koskinen for obstructing a congressional probe into the agency's targeting of the applications for tax-exempt status made by nonprofit tea party and conservative groups.
Posted by: g(r)omgoru || 08/16/2017 00:50 || Comments || Link || E-Mail|| [6465 views] Top|| File under:
Who's in the News
30
[untagged]
12
Islamic State
3
al-Shabaab (AQ)
3
Ansar Bayt al-Maqdis (IS)
3
Muslim Brotherhood
2
Arab Spring
2
Govt of Iran
2
Jamaat-ul-Mujahideen Bangladesh (IS)
2
Hamas
2
Govt of Syria
1
Palestinian Authority
1
Sublime Porte
1
Taliban
1
TTP
1
al-Qaeda in North Africa
1
al-Qaeda in the Arabian Peninsula
1
Boko Haram (ISIS)
1
Commies
1
Govt of Pakistan
1
Govt of Qatar (MB)
1
Govt of Saudi Arabia
1
Houthis
1
Narcos
Bookmark
E-Mail Me
The Classics
The O Club
Rantburg Store
The Bloids
The Never-ending Story
Thugburg
Gulf War I
The Way We Were
Bio
Merry-Go-Blog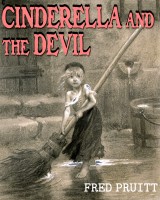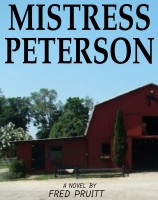 On Sale now!


A multi-volume chronology and reference guide set detailing three years of the Mexican Drug War between 2010 and 2012.

Rantburg.com and borderlandbeat.com correspondent and author Chris Covert presents his first non-fiction work detailing the drug and gang related violence in Mexico.

Chris gives us Mexican press dispatches of drug and gang war violence over three years, presented in a multi volume set intended to chronicle the death, violence and mayhem which has dominated Mexico for six years.
Click here for more information


Meet the Mods
In no particular order...


Steve White
Seafarious
Pappy
lotp
Scooter McGruder
john frum
tu3031
badanov
sherry
ryuge
GolfBravoUSMC
Bright Pebbles
trailing wife
Gloria
Fred
Besoeker
Glenmore
Frank G
3dc
Skidmark
Alaska Paul



Better than the average link...



Rantburg was assembled from recycled algorithms in the United States of America. No trees were destroyed in the production of this weblog. We did hurt some, though. Sorry.
34.239.177.24

Help keep the Burg running! Paypal: