-Lurid Crime Tales-
VA Firefighter Under Fire After Arrest for Anarchist Violence in D.C. Inauguration Protests
[Breitbart] A firefighter from Henrico County, Virginia, is under fire herself after being arrested for taking part in anarchist rioting during the inauguration of Donald J. Trump, reports say.

Officials acknowledge that firefighter Rosa Roncales has been placed on administrative duties after being arrested on inauguration day, January 20. Roncales was charged with felony rioting and causing damage in excess of $100,000, CBS Channel 6 reported.

Police in Washington D.C. were monitoring the anarchist group Roncales was associating with that day, court documents reveal.

Officials said the group to which Roncales belonged was coursing through the streets dressed in black and armed with bats and hammers. Around 10:00 a.m. on January 20, the group began to smash windows, set fires, and engage in other vandalism.

Officers said the actions were observed for nearly a half hour before they moved in to make arrests. It was at this time that Roncales was swept up by police.

Henrico County Fire Department officials said Roncales was still employed pending the outcome of the legal case against her. The firefighter's next appearance in court is set for March 9.
Posted by: Besoeker || 01/29/2017 15:35 || Comments || Link || E-Mail|| [6469 views] Top|| File under:
Surveillance footage shows attack on bus driver thwarted by cane-wielding Good Samaritan
[FOX-4) KANSAS CITY, Mo. -- The city said that bus never made it to its next bus stop because one of its riders started acting strange and then attacked the woman driving the bus.

A senior citizen stepped in and began hitting the bus driver's assailant with his cane. Surveillance footage shows the attack happening near 35th and Troost. The attacker can be seen approaching the bus driver and harassing her.

Then he takes it to the next level.

He grabs her from behind, wrapping his arms around neck while she screams for him to stop. "Get your hands off of me!" she can be heard saying in the video. "Wait a minute! Wait a minute!"

Suddenly, a man sitting on the bus springs into action. He rushes to the front of the bus and starts to beat the attacker off the woman with his cane. When the attacker tried to get back on the bus, the Good Samaritan had a strong message for him.

"Come on! I got something else for you! Come on! Get over here!" the man calls out the attacker. The attacker stayed off the bus. Eventually, police arrived on the scene and arrested him.

That Good Samaritan broke his cane in half in the scuffle. Now the city wants to buy him a new one as a way to thank him. They also want to give him some transportation vouchers.

If you know who that Good Samaritan was that stepped in to help the driver, you can contact RideKC.
Posted by: Besoeker || 01/29/2017 13:38 || Comments || Link || E-Mail|| [6465 views] Top|| File under:
10 Injured in Tennessee National Guard Armory 'Party' Shooting
[ABC] Authorities say 10 people in western Tennessee were injured in a shooting at a party at a National Guard Armory.

Tennessee Bureau of Investigation spokeswoman Susan Niland says the shooting in Brownsville occurred before midnight Friday when a fight broke out at the armory. Authorities believe the facility had been rented out for a party.


Nothing good ever takes place at that hour of the night does it Susan ?


Niland says the victims, including two juveniles and eight adults, were transported to Jackson General Hospital. Two are expected to be transported to The Med in Memphis with non-life threatening injuries.

Niland says seven others were treated for injuries and have been released, or are in the process of being released. The scene at the armory has been cleared.

The Tennessee Bureau of Investigation and the Brownsville Police Department are still investigating the shooting.
Posted by: Besoeker || 01/29/2017 13:14 || Comments || Link || E-Mail|| [6472 views] Top|| File under:
Chicago-based Rapper Chief Keef arrested for home invasion
It's the usual poignant story line, less homicide. I've extracted a poster's rather humorous comment:
[Breitbart] APatel MyOwnMan • 7 hours ago
It's a shame he's been arrested. This guy could easily have been promoted to DNC Chairman. He's more of a racist than any of the other competitors for that seat..! Tim Ellison is probably breathing a sigh of relief tonight.
Posted by: Besoeker || 01/29/2017 06:56 || Comments || Link || E-Mail|| [6474 views] Top|| File under:
-Signs, Portents, and the Weather-
Female Marines To Sleep Next To Male Marines In Field
[HOSTED.AP.ORG] Female infantry Marines will be sleeping in makeshift shelters next to their male counterparts when out in the field and no special accommodation will be offered to them, a Marine Corps official said Thursday.


When I was in the army thirty years ago we had several snappy looking female officers in our battalion (enlisted, too, for that matter). We shared accommodations in the field pretty routinely. We were always too tired by the time we got to get in any sleep for any hanky panky.


Marines in the field stay in everything from a large, single room shelter filled with dozens of cots to sleeping under tarps or nothing at all, said Maj. Charles Anklam III, executive officer for 1st Battalion, 8th Marines at Camp Lejeune, North Carolina - the first gender-integrated Marine infantry battalion.

Female Marines have private rooms and bathrooms in their living quarters, and female bathrooms have been added to buildings where Marines work. But female Marines will be expected to share any living spaces with male squad members in the field to keep unit cohesion and replicate battlefield conditions, he said.

"We're not changing our tactical posture or changing how we operate to accommodate the inclusion of female Marines," Anklam said.

The battalion accepted its first three females in early January, marking the first time the Marine Corps has put three enlisted women in a ground combat unit once open only to men. They will serve as a rifleman, machine gunner and mortar Marine.


Posted by: Fred || 01/29/2017 00:00 || Comments || Link || E-Mail|| [6467 views] Top|| File under:
Britain
UK Socialized Medicine Meltdown
When what became Obamacare was first proposed, some of its architects and primary proponents urged that we adopt cost controls akin to those imposed by the UK's socialized National Health Service.

Bad idea. The NHS is in such terrible shape that it is rationing hip and knee replacements. If you can struggle through the day despite the pain, no surgery for you!

...If a private insurance company tried to so restrict needed care, there would be hell to pay and lawyers lining up like kids at a ride in Disneyland to file their lawsuits. But when the government is making these calls, there is little recourse.
Posted by: g(r)omgoru || 01/29/2017 06:43 || Comments || Link || E-Mail|| [6468 views] Top|| File under:
Theresa May says: You Shouldn't Need to Go to College to Get a Good Job
Prime Minister Theresa May has unveiled a big investment program aimed at increasing the accessibility of technical training in the UK. Inside Higher Education reports:

The British government has announced a 170 million pound ($213 million) series of prestigious Institutes of Technology are to be developed to offer a "credible alternative" to the academic route of university for young people.


As part of Prime Minister Theresa May's industrial strategy unveiled this week, technical education will get a radical shake-up to "level the playing field" for those who do not go to university. [...]

A senior government source reportedly said that May thought it was "unwise to force less academic pupils into the straitjacket of university, leaving them drowning in debt for the sake of a poor degree -- particularly when we have a chronic shortage of British plumbers and engineers."

The British higher education system is very different from America's: cheaper, more heavily subsidized, and aimed at imparting more detailed knowledge in a specific area. But many of the challenges May's governments is concerned about exist in the U.S. as well: High and rising debt levels, poor quality degrees, an unfair labor market advantage for students who had the opportunity to earn a BA, and a shortage of people competent perform high-paying technical jobs that don't require a regular college degree.

Populist and reform-minded American politicians should take note of May's effort. Many U.S. policymakers, especially on the Democratic side, are tempted to "increase access" to higher education by increasing subsidies for our existing system. But in many cases, that money would be better spent imparting highly valuable skills to young people who are not ready or simply not interested in grinding away for four years in the Ivory Tower after graduating from high school.
Posted by: Blossom Unains5562 || 01/29/2017 00:00 || Comments || Link || E-Mail|| [6471 views] Top|| File under:
The Grand Turk
Turkish President Erdogan's men mock BBC reporter for 'a lot of gold in Palace' tweet
[Hurriyet Daily News] Top aides of President Recep Tayyip Erdoğan slammed and mocked a BBC reporter on Twitter accompanying British Prime Minister Theresa May on Jan. 28 over her messages saying there was "a lot of gold" in Turkish presidential Complex.

Following the Twitter messages of Laura Kuenssberg with photographs such as "Another world leader fond of golden lifts" and "In Erdoğan's Palace – there is a lot of gold", the Presidential Spokesman İbrahim Kalın wrote on Twitter: "String of lies about 'gold' (…) None of these is gold. Only reflects the low quality of your journalism."


Posted by: Fred || 01/29/2017 00:00 || Comments || Link || E-Mail|| [6464 views] Top|| File under: Sublime Porte
Home Front: Politix
US, Mexico agree to work out differences on border wall
A joint statement issued by the White House reads that the United States and Mexico will work on their clear differences regarding the payment for the wall on the joint border, Sputnik reported.

The United States and Mexico will work on their clear differences regarding the payment for the wall on the joint border, the two countries said in a joint statement issued by the White House on Friday.

"With respect to payment for the border wall, both presidents recognize their clear and very public differences of positions on this issue but have agreed to work these differences out as part of a comprehensive discussion on all aspects of the bilateral relationship," the statement said.
Posted by: Steve White || 01/29/2017 00:00 || Comments || Link || E-Mail|| [6481 views] Top|| File under:
Trump invites Merkel to Washington
US President Donald Trump has accepted German Chancellor Angela Merkel's invitation to come in July at G20 summit in Hamburg and also has invited the Chancellor to visit Washington in near future, the German government reported.

In a phone call between the two leaders, Trump and Merkel also agreed to step up joint fight against terrorism and work together for stabilization in the crisis regions.

"They also agreed to intensify their cooperation aimed at fighting terrorism and violent extremism as well as stabilization of the situation in the Middle East," the statement said.

According to the German government, the two leaders also discussed relations with Russia.

"Federal Chancellor Angela Merkel and President Donald Trump have held a detailed phone conversation on Saturday evening. A wide range of topics were discussed, particularly, NATO, the situation in the Middle East, as well as in North Africa, relations with Russia," the statement said.
Posted by: Steve White || 01/29/2017 00:00 || Comments || Link || E-Mail|| [6462 views] Top|| File under:
Trump Sets 5-Year And Lifetime Lobbying Ban For Officials
President Donald Trump acted Saturday to fulfill a key portion of his pledge to "drain the swamp" in Washington, banning administration officials from ever lobbying the U.S. on behalf of a foreign government and imposing a separate five-year ban on other lobbying.

Administration officials described the bans as historic in scope. But it was not immediately clear how either one would be enforced.
Trump has said individuals who want to aid him in his quest to "Make America Great Again" should focus on the jobs they will be doing to help the American people, and not thinking about the future income they could rake in by peddling their influence after serving in government.

"Most of the people standing behind me will not be able to go to work," Trump joked, referring to an array of White House officials lined up behind him as he sat at his desk in the Oval Office. The officials included Vice President Mike Pence, chief of staff Reince Priebus, senior strategist Steve Bannon and counselor Kellyanne Conway. "So you have one last chance to get out."

Trump said he talked about the ban a lot during the campaign and "we're now putting it into effect."


I suspect that the affected officials will wait until Trump leaves office in 2024 and then file a lawsuit...
Posted by: Steve White || 01/29/2017 00:00 || Comments || Link || E-Mail|| [6466 views] Top|| File under:
India-Pakistan
'Front man' for ex-religious affairs minister convicted
[DAWN] A special court of the Federal Investigation Agency (FIA) on Friday convicted a 'front man' for a former religious affairs minister, sentenced him to 30 years in prison and imposed a fine of Rs4.05 million in the Rs8.8 million Haj corruption case.

Special Judge Central Malik Nazir announced the verdict according to which the convict, Ahmed Faiz, could face another 10 years' imprisonment if he does not pay the fine.

An alleged front man for former Religious Affairs Minister Hamid Saeed Kazmi, Ahmed Faiz was accused of receiving kickbacks during the process of renting "substandard" buildings for pilgrims. After being declared a proclaimed offender, Faiz was incarcerated
Youse'll never take me alive coppers!... [BANG!]... Ow!... I quit!
in Soddy Arabia


...a kingdom taking up the bulk of the Arabian peninsula. Its primary economic activity involves exporting oil and soaking Islamic rubes on the annual hajj pilgrimage. The country supports a large number of princes in whatcha might call princely splendor. When the oil runs out the rest of the world is going to kick sand in the Soddy national face...


in July 2014 and brought back to Pakistain.

The special court had on June 3 last year convicted Hamid Saeed Kazmi, former Joint Secretary Religious Affairs Ministry Raja Aftabul Islam and former Director General Haj, Rao Shakeel in the same case.

During the course of the hearing on Friday, FIA's deputy director legal Waseem Ranjha said that Ahmed Faiz was not an employee of the religious affairs ministry, but was getting the protocol of a BPS 20 officer.

He said that the Pak haj mission in Saudi Arabia accommodated Faiz as real estate advisor on Kazmi's directions. Ahmed Faiz was negotiating deals for the renting of buildings for hiring pilgrims during which he received kickbacks, Mr Ranjha alleged.

According to Mr Ranjha, the accused rented substandard buildings on exorbitant rates and made huge commissions.
Posted by: Fred || 01/29/2017 00:00 || Comments || Link || E-Mail|| [6465 views] Top|| File under: Govt of Pakistan
Remove adviser or face contempt proceedings, SHC tells govt
[DAWN] KARACHI: The Sindh High Court (SHC) on Friday warned the provincial authorities of initiating contempt of court proceedings against the provincial government if it did not remove the Sindh chief minister's adviser on law barrister Murtaza Wahab.

Headed by Chief Justice Sajjad Ali Shah, a two-judge bench took serious notice when it was informed that the notification regarding Mr Wahab's removal was not issued yet and he had been drawing perks and salaries for the past two months.

Advocate Fareed Ahmed Dayo, a senior practising lawyer, had filed an application seeking contempt of court proceedings against the provincial authorities for not removing the CM's adviser on law in violation of the court's judgement.

He pointed out that Murtaza Wahab was drawing salaries and perks for the last two months even after his appointment had been declared illegal.

In his application, Dayo submitted that the law adviser was still continuing his service and attending cabinet meetings.

He requested the judges to initiate contempt proceedings against the authorities concerned.


Posted by: Fred || 01/29/2017 00:00 || Comments || Link || E-Mail|| [6464 views] Top|| File under: Govt of Pakistan
Who's in the News
37
[untagged]
5
Islamic State
4
Taliban
4
Govt of Pakistan
2
Govt of Iran
2
al-Nusra
2
al-Shabaab
1
Govt of Syria
1
Commies
1
PLO
1
Govt of Iraq
1
Sublime Porte
Bookmark
E-Mail Me
The Classics
The O Club
Rantburg Store
The Bloids
The Never-ending Story
Thugburg
Gulf War I
The Way We Were
Bio
Merry-Go-Blog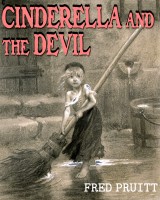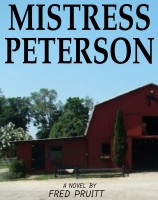 On Sale now!


A multi-volume chronology and reference guide set detailing three years of the Mexican Drug War between 2010 and 2012.

Rantburg.com and borderlandbeat.com correspondent and author Chris Covert presents his first non-fiction work detailing the drug and gang related violence in Mexico.

Chris gives us Mexican press dispatches of drug and gang war violence over three years, presented in a multi volume set intended to chronicle the death, violence and mayhem which has dominated Mexico for six years.
Click here for more information


Meet the Mods
In no particular order...


Steve White
Seafarious
Pappy
lotp
Scooter McGruder
john frum
tu3031
badanov
sherry
ryuge
GolfBravoUSMC
Bright Pebbles
trailing wife
Gloria
Fred
Besoeker
Glenmore
Frank G
3dc
Skidmark
Alaska Paul



Better than the average link...



Rantburg was assembled from recycled algorithms in the United States of America. No trees were destroyed in the production of this weblog. We did hurt some, though. Sorry.
54.80.252.84

Help keep the Burg running! Paypal: