-Lurid Crime Tales-
Slain DNC staffer's father doubts WikiLeaks link as cops seek answers
[FOX] Six months after a Democratic National Committee staffer was gunned down on a Washington, D.C., street, suspicion that he may have been the source who passed incriminating DNC emails on to WikiLeaks persists despite his own parents' strong doubts.

Seth Rich, who was killed July 10 and would have turned 28 earlier this month, worked as a DNC data analyst and had recently built a database for spurring voter turnout. Despite speculation -- fueled by WikiLeaks' founder Julian Assange's own cryptic comments -- that he may have provided some of the emails that rocked the 2016 presidential election, Rich's father rejects such rumors.

"Anyone who knew Seth knew that wasn't the way he would have handled the problem," Rich's father, Joel Rich, told FoxNews.com in an exclusive interview, calling Assange's statements "bizarre." "He would not go outside the system."

Like the Washington police, Rich believes his son was more likely killed in a robbery gone awry.

"The reason Seth was killed is probably because he was just in the wrong place at the wrong time," said his father. "There are all kinds of scenarios, but until something else is proven, these are just scenarios."

Rich was a cheerful, compassionate person, who wanted to make a positive impact, said his father.

"Seth above all wanted to make a difference in the world," Rich said of his son. "At work, Seth was able to extend his desire to make everyone feel included to the basic right to vote in American elections."

Posted by: Besoeker || 01/11/2017 00:00 || Comments || Link || E-Mail|| [6527 views] Top|| File under:
-Short Attention Span Theater-
Right-wing people are better looking than those on the left, study claims
This is not fake news. Just look at Angie Harmon, for example. Then look at Madeline Halfbrite.




Yes, let's look at Angie Harmon. And look some more...


Research has found that being attractive influences many things in a person's life -- their salary, their popularity and grades in school, even the prison sentences they receive. So why not their politics?

A recently published study in the Journal of Public Economics concludes that the attractiveness of a candidate does correlate with their politics. They find that politicians on the right are more good looking in Europe, the United States and Australia.

The study shows correlation, not causation, but the researchers float a simple economic explanation for why this might happen. Numerous studies have shown that good-looking people are likely to earn more, and that people who earn more are typically more opposed to redistributive policies, like the progressive taxes and welfare programs favored by the left.

The researchers also offer a more general psychological explanation for the trend: That good-looking people are often treated better than others, and thus see the world as a more just place. Past studies have found that the more attractive people believe themselves to be, the lower their preference for egalitarianism, a value typically associated with the political left.

In their first experiment, the researchers showed respondents photographs of political candidates in Finnish municipal and parliamentary elections, members of the European Parliament, U.S. candidates for Senate and governor, and candidates for Australia's House of Representatives. They asked participants to rate the photographs on a five-point scale. The results suggested that politicians on the right are more beautiful on all three continents.

In a separate experiment, the researchers analysed elections in Finland. They say these elections are easier to study because most races feature multiple candidates competing for office -- in contrast to races in the United States, which typically have just two major candidates.

The researchers found that Republican voters care more about appearance than Democratic voters do, but only if the voters don't have much information about the candidates and have to rely largely on appearance -- in city-level elections, for example.

But in elections that give voters a lot of information -- like parliamentary elections when candidates are well covered by TV news and in the newspaper -- politicians' appearance matters equally to voters regardless of party or ideology.

In low-information city elections, a beauty increase of one standard deviation attracts about 20 percent more votes for the average candidate on the right and about 8 percent more votes for the average candidate on the left, the study finds. In high-information parliamentary elections, the figure is roughly 14 percent for candidates on both the left and right.

The researchers also suggest that voters correctly see candidates who are more good looking as more likely to be conservative. When voters don't know much about candidates, they tend to use beauty as a cue for ideology.
Posted by: gorb || 01/11/2017 13:45 || Comments || Link || E-Mail|| [6528 views] Top|| File under:
Carrier eye-candy
Aircraft carrier USS Dwight D. Eisenhower (CVN 69) transits the Mediterranean Sea alongside aircraft carrier FS Charles de Gaulle (R91), December, 2016.
Posted by: Steve White || 01/11/2017 11:31 || Comments || Link || E-Mail|| [6502 views] Top|| File under:
'Probably not terribly realistic': Woman sues Chipotle for $2.2 billion over photograph
A Sacramento


Surprise!


woman is suing Chipotle Mexican Grill for allegedly using her image and posting it in several restaurants without her permission.

Leah Caldwell's lawsuit, filed on Dec. 27 in U.S. District Court, alleges that Chipotle Photoshopped her image and added bottles of alcohol in the photograph.


"Yer Honer, I drink alcohol out of a jug."


The distortion, according to Caldwell's lawsuit, puts "a false light upon her character."

Caldwell, who is representing herself
Hmmmm... What is it again that is said about a person being their own lawyer..... Oh, yeah.
is seeking $2.2 billion in profits from the use of her unauthorized image. A photographer and chief executive officer were also named in the complaint. She did not immediately return a request for comment.

Chipotle spokesman Chris Arnold said the restaurant chain does not discuss details surrounding any pending legal action. But he added, "The filing of a lawsuit is purely allegation and is proof of absolutely nothing."

According to Caldwell, her photograph was taken in the summer or early fall of 2006 when she was sitting inside a Chipotle restaurant near the University of Denver. A man approached and asked her to sign a photo release waiver that would have allowed him to use some photographs he had taken, Caldwell said.

Caldwell said she refused to sign the release.

She said she was engaged "in the personal activity of eating in a nearly empty restaurant" and had a "reasonable expectation of privacy." She accused the photographer of invading her privacy.

According to Caldwell, no cameras were visible. No announcements were made of a photo shoot and no alcohol bottles were placed near her.


So, the "perp" didn't use a discernable camera? "


Nearly six years later, Caldwell said, she saw a photo of herself in a Chipotle restaurant in Florida. The photograph, according to the complaint, was hanging on a wall inside the Orlando eatery on Dec. 21, 2014.


"With a hocus-pocus
You're in focus
It's your lucky day!
SMILE! You're on Can-did Cam-era...!"

A year later, she said, she saw the photograph on the walls of two Chipotle franchises in Roseville, Calif., and Sacramento.

"At each location, the plaintiff recognized the iconic picture, her distinct photographic image and likeness even with apparent editing," Caldwell said in the suit.


"Editing" you say?."


In California, the statute of limitation in publicity-rights cases is two years, so she might not be able to pursue this case because she first noticed the image in 2014, said attorney Douglas Mirell, who represents high-profile celebrities in image-use cases.


Cases like these are why many attorneys have a "initial consultation free" policy. Allows a wheat/chaff decision.


She would also need to show that a percentage of Chipotle's earnings were directly attributed to her image.

Her quest to get $2.2 billion in damages will be difficult to prove and "probably not terribly realistic," Mirell said.


I detect a $20.00 Gift Card coming in her future."
Posted by: Blossom Unains5562 || 01/11/2017 00:00 || Comments || Link || E-Mail|| [6484 views] Top|| File under:
-Signs, Portents, and the Weather-
Turkey's first sperm bank for goats founded
[Hurriyet Daily News] The Sick Man of Europe Turkey


...the only place on the face of the earth that misses the Ottoman Empire....


's first sperm bank for goats has been founded in the capital Ankara in order to protect the species of the Ankara goat.

The project, which is carried out by Ankara University, received support from the Scientific and Technological Research Council of Turkey (TUBITAK) worth 240,000 Turkish Liras.

Elite flocks will be founded with artificial insemination in the Ankara Goat Sperm Bank, founded through the cooperation of Ankara University's Faculty of Veterinary Science lecturer Prof. Ali Daskin, Consiglio Nazionale delle Ricerche (CNR), and TÜBITAK.

The number of high-technology Ankara goats - which has a high value in the world, especially in the textile industry - has been on a steady decline in Ankara and the surrounding provinces and is now near extinction.

While the number of such Ankara goats is decreasing in Turkey, it has been on the rise in North Africa, the U.S., Canada, New Zealand,

La Belle France

and Russia, according to Daskin.

"With the computer software developed as a part of the project, we've reached sperms with highest level of gene quality via embryo transfers, collective insemination, and methods like embryo creation in laboratories. In the sperm bank the prevention of diseases can be possible," Daskin told daily Hurriyet, adding that the farmers could apply to the goat sperm bank.

"Farmers can apply to the goat sperm bank at Ankara University if they want to inoculate high quality goat sperm into their goats. In this way, the Ankara goats started to provide 3.5 kilograms of wool rather than just a kilogram as before," he added.

Posted by: Fred || 01/11/2017 00:00 || Comments || Link || E-Mail|| [6509 views] Top|| File under:
Three killed, 10 wounded as tent roof collapses in mosque in Istanbul
What did Allah have against the mosque -- or is the worshippers he objects to?
[Hurriyet Daily News] Three people were killed and more than 10 were

maimed

on Jan. 10 after the roof of a tent collapsed on to a mass attending a funeral ceremony at a mosque in Istanbul's Bakirköy district.

A group of people were in a funeral prayer in the quad of the 5 Kisim Mosque in the Ataköy neighborhood when the tent's roof collapsed after being pressured by thick snow and striking storm.

The

maimed

were immediately taken to nearby hospitals while firefighters and rescue teams rushed to the scene to rescue those trapped under the roof.

A witness told Dogan News Agency that they had been warned of a possible collapse. He said the roof collapsed in an instant and created panic among the people.

Another witness said he survived the collapse within seconds after stepping out of the area, adding that the collapse created a huge noise.

Bulent Kerimoglu, the mayor of Bakirköy, has also said municipality teams had arrived at the mosque earlier during the day and warned of a potential collapse after observing that the roof of the tent was overfilled with snow.

Over the past four days, Istanbul was on hold amid heavy snowfall in what Istanbul Mayor Kadir Topbas described as the heaviest since 2009.

Posted by: Fred || 01/11/2017 00:00 || Comments || Link || E-Mail|| [6492 views] Top|| File under:
Oddity in NHemisphere daily temps
By lord garth

[TheGWPF] Dr. Maue emphasizes a sharp hemisphere temperature drop in a 3 day period but it seems to me there is a cyclical slow rise and sharp fall. Also, it may be confined to the lowest level of the atmosphere and based on satellite measurements.

Does anyone in Rantburgland understand this?


Hopefully we didn't just encounter the tipping point into the little ice age the Russians have been predicting for about a decade.




Posted by: lord garth || 01/11/2017 00:00 || Comments || Link || E-Mail|| [6523 views] Top|| File under:
Africa Horn
State of Emergency in Galmudug
President of the semi-autonomous state of Galmudug in central Somalia Abdikarin Hussein Guled has declared a state emergency in Galmudug regions on Tuesday.

According to a statement from the office of the president, the state of the emergency that has been put in place will take effect from Tomorrow, Wednesday 11.
Posted by: Steve White || 01/11/2017 00:00 || Comments || Link || E-Mail|| [6477 views] Top|| File under:
Europe
U.S. troops reach Poland in anti-Russian aggression NATO exercises
U.S. troops have arrived in the small town of Drawsko Pomorskie, Poland, as part of the largest armed military brigade deployed in Europe since the end of the Cold War. The U.S. troops, along with 53 track vehicles, including the M109 Paladin self-propelled howitzer, reached Poland after a three-day journey through Germany. The show of force falls under NATO's Operation Atlantic Resolve, designed to show the United States' commitment to its European allies in the face of what NATO sees as Russian aggression.

U.S. soldiers also arrived in Wrocław, a city in southwest Poland in which a key NATO and Polish airbase is located.

On Friday, nearly 2,800 pieces of military equipment arrived in Germany when the U.S. Army's 3rd Armored Brigade Combat Team, 4th Infantry Division, reached the port at Bremerhaven before setting off for Poland.

The U.S. troops will spend about a month training in Poland before moving to Germany and Romania for additional training exercises.

"Let me be very clear, this is one part of our efforts to deter Russian aggression, ensure territorial integrity of our allies and maintain a Europe that is whole, free, prosperous and at peace," U.S. Air Force Lt. Gen. Tim Ray, deputy commander of U.S. European Command, said.

The troops will rotate training in Bulgaria, Estonia, Hungary, Latvia, Lithuania, Poland, Romania and Slovakia for the next nine months. The regional training exercises are also designed to test how U.S. forces respond on short notice to a possible conflict with Russia.

"This is a tangible sign of the United States' commitment to maintaining peace on this continent," Maj. Gen. Timothy McGuire, deputy commanding general of the U.S. Army Europe, said in a statement. "It is a sign of the U.S. commitment to this alliance and to peace and prosperity in Europe."
Posted by: Steve White || 01/11/2017 00:00 || Comments || Link || E-Mail|| [6532 views] Top|| File under:
Hungary Plans to Crackdown on All Soros-Funded NGOs
[BLOOMBERG] Hungary plans to crack down on non-governmental organizations linked to billionaire George Soros now that Donald Trump


...New York real estate developer, described by Dems as illiterate, racist, misogynistic, and what ever other unpleasant descriptions they can think of, elected by the rest of us as 45th President of the United States...


will occupy the White House, according to the deputy head of Prime Minister Viktor Orban's party.

The European Union


...the successor to the Holy Roman Empire, only without the Hapsburgs and the nifty uniforms and the dancing...


member will use "all the tools at its disposal" to "sweep out" NGOs funded by the Hungarian-born financier, which "serve global capitalists and back political correctness over national governments," Szilard Nemeth, a vice president of the ruling Fidesz party, told

news hound

s on Tuesday. No one answered the phone at the Open Society Institute in Budapest when Bloomberg News called outside business hours.

"I feel that there is an opportunity for this, internationally," because of Trump's election, state news service MTI reported Nemeth as saying. Lawmakers will start debating a bill to let authorities audit NGO executives, according to parliament's legislative agenda.


Posted by: Fred || 01/11/2017 00:00 || Comments || Link || E-Mail|| [6483 views] Top|| File under:
Who's in the News
40
[untagged]
11
Islamic State
4
Arab Spring
3
Taliban
1
Ansar al-Sharia
1
Ansar Bayt al-Maqdis (IS)
1
al-Shabaab
1
Baloch Liberation Army
1
Govt of Iran
1
Govt of Pakistan
1
Hamas
1
al-Qaeda in Arabia
1
Lashkar e-Taiba
1
Moslem Colonists
1
Muslim Brotherhood
1
Palestinian Authority
1
Pirates
1
Salafists
1
Sublime Porte
1
al-Nusra
Bookmark
E-Mail Me
The Classics
The O Club
Rantburg Store
The Bloids
The Never-ending Story
Thugburg
Gulf War I
The Way We Were
Bio
Merry-Go-Blog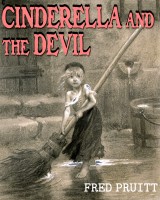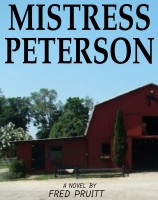 On Sale now!


A multi-volume chronology and reference guide set detailing three years of the Mexican Drug War between 2010 and 2012.

Rantburg.com and borderlandbeat.com correspondent and author Chris Covert presents his first non-fiction work detailing the drug and gang related violence in Mexico.

Chris gives us Mexican press dispatches of drug and gang war violence over three years, presented in a multi volume set intended to chronicle the death, violence and mayhem which has dominated Mexico for six years.
Click here for more information


Meet the Mods
In no particular order...


Steve White
Seafarious
Pappy
lotp
Scooter McGruder
john frum
tu3031
badanov
sherry
ryuge
GolfBravoUSMC
Bright Pebbles
trailing wife
Gloria
Fred
Besoeker
Glenmore
Frank G
3dc
Skidmark
Alaska Paul



Better than the average link...



Rantburg was assembled from recycled algorithms in the United States of America. No trees were destroyed in the production of this weblog. We did hurt some, though. Sorry.
44.201.68.86

Help keep the Burg running! Paypal: