-Lurid Crime Tales-
PA Woman Collected More than $100k in Benefits for Three Non-Existent Children
[Breitbart] A Pennsylvania woman has been arrested for collecting more than $100,000 in welfare benefits for three children that don't exist, authorities said.

Sabrina Strothers, 23, of Pittsburgh, is charged with two counts each of forgery and making false statements in a welfare investigation and one count of theft by deception, Trib Live reported.

Detectives from the Allegheny County Court District Attorney's Office said Strothers was pregnant with triplets in 2008, but they were never born.

Strothers told officials that three children -- Thomas, Tomalyia, and Tyreik Wilson -- were born on Nov. 20, 2008. She collected benefits for them until March, after her cousin reported her to authorities in January, WTAE reports.
Posted by: Besoeker || 12/15/2016 03:14 || Comments || Link || E-Mail|| [10795 views] Top|| File under:
-Signs, Portents, and the Weather-
Mum delivered of baby with two heads
[THENATIONONLINENG.NET] A newborn baby delivered on Tuesday at a hospital in Ogudu on the outskirts of Lagos has two heads with oxygen tube strapped on each, a neck, chest, two legs and two hands.


Picture at site.


Doctors at Med-In Specialist Hospital, Osogbo Street, who took the delivery, said the baby was born around 6:30pm on Tuesday through an elective caesarean section. Its mother, surgeon and nurses entered the theatre prepared to take delivery of a set of twins as indicated by the various scans she underwent in the course of the pregnancy.

But what they saw were two heads sharing a body.

At the hospital yesterday, it was gathered that the baby was resuscitated and transferred to the Lagos University Teaching Hospital (LUTH) for advance care.

According to one of the nurses who was in the delivery room, they had prepared two cots for each of the twins but were shocked when they saw that they were conjoined.

"This is the first time I am seeing anything like this. I have watched it in movies but seeing it in real life was such an experience for me. Thankfully, the surgeon ensured that they survived.

"As I speak to you, the mother doesn't know the condition of the babies. She still believes and expects to carry her twins. We haven't told her yet. Only her husband was brought into the theatre to see his children and he was the one who went with the doctors to LUTH," said the nurse.

In medical parlance, the condition is known as Parapagus. It is a rare form of partial twinning where there are two heads and two necks side by side on one torso.
Posted by: Fred || 12/15/2016 00:00 || Comments || Link || E-Mail|| [10794 views] Top|| File under:
Arabia
Saudi police detain young woman for removing abaya
[DAWN] Saudi police detained a young woman for violating 'modesty rules' after she removed her abaya, the loose-fitting, full-length robes women are required to wear, on a main street in the capital Riyadh, local media reported on Monday.

The conservative

Moslem

country enforces a strict dress code for women in public, bans them from driving and prohibits the mixing of sexes.

The Arabic-language al-Sharq newspaper reported that the woman was detained after a complaint was filed by the inquisitors religious police.

"Police officers have detained a girl who had removed her abaya on al-Tahliya street, implementing a challenge she announced on social media several days ago," the newspaper quoted Colonel Fawaz al-Maiman, a Riyadh police

front man

, as saying.

The sabq.org news website said the unnamed woman had posted on Twitter that she would go out in public without her abaya.

Both sabq.org and another news website, alweeam.com.sa, carried a picture of the woman wearing a black jacket over an ankle-length orange and pink dress. Sabq.org concealed the exposed parts of her body.

The post had drawn an angry reaction from some Saudis.

"She has been enjugged
I ain't sayin' nuttin' widdout me mout'piece!
and we demand utmost punishment, for the state has rules that she did not respect," one Twitter user said.


Posted by: Fred || 12/15/2016 00:00 || Comments || Link || E-Mail|| [10794 views] Top|| File under: Salafists
Caribbean-Latin America
Exclusive: US objections could kill $209 million Honduras deal
A massive security agreement Israel recently signed with Honduras could run into major hurdles in Washington, The Jerusalem Post has learned.

...The Honduran Air Force is a key component in the government's battle against drug traffickers in the country. Gangs, organized crime and drugs have long plagued the Central American nation, and for many years it held the dubious title of "murder capital of the world."

Hernandez has said the deal with Israel will give the Honduran government capabilities it has never had before to "protect its territory, sovereignty and people."

According to IHS Jane's Defense Weekly, the contracts with Israel ‐ valued at $209 million ‐ include the refurbishment of the Honduran Air Force's entire helicopter fleet, as well as many of its fixedwing aircraft. These include US-made F-5 and A-37 jets and Bell UH-1 Hughes 500 "Huey" helicopters.

And that is what may become an issue for Washington, and what ‐ according to one diplomatic source ‐ "throws a wrench into what otherwise sounds like a simple deal."

The US stopped most of its assistance to the Honduran Air Force in 2014, after one of Hernandez's first acts as president was to get the "Law of Aerial Exclusion" passed.

This law authorizes the air force to shoot down suspected drug planes flying through Honduran airspace, something the US considers a violation of the Chicago Convention on International Civil Aviation.


Air America to the white courtesy phone?
Posted by: g(r)omgoru || 12/15/2016 02:32 || Comments || Link || E-Mail|| [10794 views] Top|| File under:
China-Japan-Koreas
South China Sea Artificial Islands Have Weapons Installed
h/t Instapundit


A U.S. think tank says recent satellite images appear to show that China has installed anti-aircraft and anti-missile weapons on its man-made islands in the strategically vital South China Sea, upping the stakes in what many see as a potential Asian powder keg.


Now, that's serious boys & girls
Posted by: g(r)omgoru || 12/15/2016 12:17 || Comments || Link || E-Mail|| [10798 views] Top|| File under:
USFK commander says no delay in THAAD deployment
The commander of the U.S. Forces Korea said Tuesday there will be no delay in the deployment of an advanced U.S. missile shield in South Korea next year.

Opposition parties have stepped up their objection to the Terminal High Altitude Area Defense (THAAD) system since the impeachment of President Park Geun-hye last Friday, demanding the decision to introduce THAAD be delayed to the next administration.

"I don't expect any delays," Gen. Vincent K. Brooks told Yonhap News Agency when asked if he expected the political crisis to affect the deployment.

He made the remark after a meeting with Defense Minister Han Min-koo at the ministry's headquarters in Seoul.

Gen. Brooks said early last month the anti-missile system will be installed within eight to 10 months to counter growing nuclear and missile threats from North Korea.

"You're gonna see the deployment of a THAAD battery. This is an alliance decision. It will come in the next eight to 10 months. That is an Army unit and ... a larger configuration than the one in Guam," he said during a seminar on Nov. 4.

During the 30-minute meeting, Minister Han and Gen. Brooks confirmed the two countries would push for the deployment as planned, according to the ministry.

Han also called on the U.S. troops here to stay on high alert as North Korea could raise military tension from its miscalculation at a time of power transition in both South Korea and the U.S., the ministry said in a statement.

Gen. Brooks was quoted as saying that the U.S. troops will be equipped with the "fight tonight" spirit to deter any types of North Korean attacks on the South. The four-star general said the U.S. will consider deterrence measures including the deployment of U.S. strategic assets to the Korean Peninsula.
Posted by: Steve White || 12/15/2016 00:00 || Comments || Link || E-Mail|| [10799 views] Top|| File under:
Europe
Ditib Turkish Muslim network in Germany denies spying for Turkey
[DeutscheWelle] Ditib, a key Turkish

Moslem

network inside Germany, has denied spying on Gulen movement supporters ostracized by President Tayyip Erdogan. Ditib says its 970 mosques never received instructions to compile lists.

The denial from the Cologne


...a lovely city in Germany. They invented perfume there...


-based Turkish-Islamic Union for Religious Affairs (Ditib) was carried late Monday by KNA, the Catholic news agency in Bonn.

Preachers or imams at Ditib mosques in Germany have over decades been trained in The Sick Man of Europe Turkey


...the only place on the face of the earth that misses the Ottoman Empire....


and had their salaries paid by Diyanet, the religious affairs presidium attached to the office of Turkey's prime minister.

Ditib said it had no party-political ties and neither its main office, nor its regional branches, nor its communities had received [Turkish] instructions to spy on adherents of the "Hizmet" [Service], the movement the US-exile

holy man

Fethullah Gulen


... a Turkish preacher living in Pennsylvania whom the current govt of Turkey considers responsible for all the ills afflicting Turkey and possibly the entire world...


"On the contrary: a clear instruction has been sent to all mosques that our mosques and prayer are open for everyone and that our mosques are places of spirituality, not political polemic," said Ditib, which also provides social services to members.

Erdogan accuses Germany
Since Turkey's failed July 15 coup, Erdogan's administration has purged Gulen supporters from Turkish state institutions. Erdogan has demanded that the USA extradite Gulen, who denies instigating the bid and accused Germany of harboring "terror groups."

Last month, Ditib's

front man

in Cologne, Zekeriya Altug said Germany's diverse religious faiths each had the right to define standards for pastoral care of their members.

Germany has some three million residents of Turkish origin, stemming mainly from industrial recruitment in the 1960s. About half of them have German citizenship.

Letter sent to Turkish missions
The "Frankfurter Rundschau" (FR) newspaper, citing the newspaper "Cumhuriyet," which is critical of the Turkish president said Turkish foreign missions had been told by Diyanet in a letter sent to all Turkish foreign missions to provide "detailed reports."

"Cumhuriyet" claimed to have obtained lists showing purported Gulen supporters opposed to Erdogan compiled by Ditib preachers in Germany.

FR said it had unconfirmed reports that Gulen supporters no longer had access to Ditib mosques.

'Stasi methods'
Ali Ertan Toprak, the chairman of the Kurdish community in Germany, told Deutschlandfunk public radio on Monday: "Imams posted to Ditib mosques in Germany are Turkish civil servants."

"And they are also utilized to control the

Moslem

communities they look after and to report critical remarks to the [Turkish] state," Toprak said. "And these are Stasi methods. That should not be allowed in Germany," he added, referring to the former East German intelligence service.

On December 5, in remarks to KNA in Dusseldorf, Ercan Karakoyun, the chairman of a Gulen-related education trust, claimed: "Every imam functions concurrently as an informant for Turkey."

"Anyone who doesn't go along, risks his job," Karakoyun said, adding that numerous Ditib imams had quit and had applied for asylum in Germany.

"They don't want to participate in Erdogan's campaign of hate," said Karakoyun, who is also a member of Germany's center-left Social Democratic Party (SPD).

Intimidation
Early this month, Ralf Jäger, the interior minister of Germany's most populous state North-Rhine Westphalia (NRW), said 50 cases of intimidation against Hizmet facilities and activists had been registered in his region.

At a Ditib mosque in Hagen, police had discovered a placard with the slogan "traitors [stay] out."

Turkey's MIT active in Germany
In August, the widely-read German newspaper "Die Welt" said Germans of Turkish origin were being "menaced" in Germany by informers and officers of Turkey's Milli Istihbarat Teskilati (MIT) national intelligence agency.

Ankara had some 800 regular agents in Europe as well as 6,000 informants in Germany who were putting pressure on "German Turks," the newspaper reported, quoting security sources.
Posted by: trailing wife || 12/15/2016 00:47 || Comments || Link || E-Mail|| [10795 views] Top|| File under: Sublime Porte
Home Front: Politix
Lawmakers fume over Agency refusal to brief House panel on RU hacking claims (Video)
[FOX] Anger on Capitol Hill boiled over Wednesday night after the intelligence community's alleged "intransigence" forced the cancellation of a House Intelligence Committee briefing on claims of Russian interference in the U.S. election.

"Somebody has the time to leak it to The Washington Post and The New York Times, but they don't have the time to come to Congress," Rep. Peter King, R-N.Y., a member of the committee, told Fox News' "The Kelly File." "It's their job to come. They don't have any choice. They have to come in, especially when they have created this."

Amid concerns about reports that conflict with details previously provided to the committee, Chairman Devin Nunes, R-Calif., originally had requested a closed, classified briefing for members from the FBI, CIA, Office of the Director of National Intelligence and National Security Agency.
Posted by: Besoeker || 12/15/2016 14:05 || Comments || Link || E-Mail|| [10794 views] Top|| File under:
Trump taps Montana congressman Ryan Zinke as interior secretary
President-elect Donald Trump has tapped Republican Rep. Ryan Zinke, who has represented Montana's at-large congressional seat for one term, to serve as secretary of the Department of the Interior, according to an individual with firsthand knowledge of the decision.

Zinke, who studied geology as an undergraduate


... another one with an opinion on the current climate brouhaha, I'd bet...

at the University of Oregon and served as a Navy SEAL from 1986 to 2008 before entering politics,


...ooooohhhhh another former military type OODA-ing around the place, expecting results from his people -- Mr. Trump does not play games...

campaigned for his House seat on a platform of achieving North American energy independence. He sits on the House Natural Resources Committee as well as the Armed Services Committee.

A lifelong hunter and fisherman, the 55-year-old Zinke has defended public access to federal lands even though he frequently votes against environmentalists on issues ranging from coal extraction to oil and gas drilling. This summer, he quit his post as a member of the GOP platform-writing committee after the group included language that would have transferred federal land ownership to the states.

"What I saw was a platform that was more divisive than uniting," Zinke said at the time. "At this point, I think it's better to show leadership."

Trump also opposes such land transfers, but the provision made it into the official Republican platform.

Zinke recently criticized an Interior Department rule aimed at curbing inadvertent releases of methane from oil and gas operations on federal land as "duplicative and unnecessary."

"Clean air and clean water are absolute top priorities when we talk about responsible energy development, however the final rule issued by the Obama administration does nothing to further protect our resources," he said in a statement. "This rule is a stark reminder that we need to invest in infrastructure projects like the Keystone pipeline, so we don't need to flare excess gas."

During his time in Congress, Zinke has established a 3 percent voting score with the League of Conservation Voters. But he has broken ranks with the panel's GOP majority on occasion, opposing a measure by Rep. Don Young (R-Alaska) that would have allowed each state to buy up to 2 million acres in U.S. Forest Service land to boost timber production. He has also pushed for full funding of the Land and Water Conservation Fund, a high priority for outdoors groups.

Land Tawney, president and chief executive of the Montana-based Backcountry Hunters and Anglers, described Zinke on Tuesday as "a straight shooter" who has established credibility with outdoors enthusiasts in the state. During a recent meeting with him at a distillery in Whitefish, the congressman's home town, Zinke walked into the place in flip-flops.

"You wouldn't know he's a congressman," Tawney said. "He really prides himself on being a Theodore Roosevelt Republican, and he lives that a little bit more than other people."

Outdoors activities such as mountain biking and skiing are a major economic driver in Whitefish as well as in Montana overall, where roughly 200,000 residents have big-game hunting licenses and 300,000 have fishing licenses. Zinke, who has been endorsed by the Outdoor Industry Association, has embraced that sector of the state's economy.

Theodore Roosevelt Conservation Partnership President Whit Fosburgh, whose hunters and anglers group has worked with Zinke, said in an interview that it would be "very supportive of Ryan Zinke" as a Cabinet nominee.

Still, a slew of environmental groups came out Tuesday against Zinke, who opposes safeguards the Obama administration has provided for temporary wetlands and intermittent streams, as well as its temporary moratorium on coal leasing on federal land. While he supported subsidizing renewable energy programs and climate change legislation before being elected to the House, during a 2014 debate he said of climate change, "It's not a hoax, but it's not proven science either."
Posted by: Steve White || 12/15/2016 00:00 || Comments || Link || E-Mail|| [10795 views] Top|| File under:
Israel-Palestine-Jordan
Abbas foe Dahlan sentenced to 3 years on corruption charge
For those who care about Palestinian politics, now you know.

[Ynet] A Paleostinian court on Wednesday sentenced Mohammed Dahlan, a political foe of President the ineffectual Mahmoud Abbas


... a graduate of the prestigious unaccredited Patrice Lumumba University in Moscow with a doctorate in Holocaust Denial...


, to three years in prison for allegedly embezzling $16 million as a Cabinet minister.

Dahlan has lived in exile since falling out with Abbas in 2010. He was sentenced in absentia.

Since the rift, Abbas has taken a series of steps to block Dahlan's possible return to a West Bank leadership position. Egypt and other Arab states urged Abbas to allow Dahlan's return.

Wednesday's ruling came after a constitutional court upheld Abbas' right to strip Dahlan and four of his allies of their parliamentary immunity
Posted by: trailing wife || 12/15/2016 00:47 || Comments || Link || E-Mail|| [10794 views] Top|| File under: Palestinian Authority
Government
Dept of Energy Refuses to Tell Trump Team Who's Working on Climate Change
[PJ] The president-elect has signaled that he may be interested in reeling in some of the current president's climate change obsession, which is expressing itself in a variety of federal arenas. A recent questionnaire sent to the Department of Energy by Trump's transition team was designed to ascertain exactly which employees were wasting everybody's time and money working on climate change-related projects. Apparently unaware of the chain of command, the DoE is refusing to cooperate:

The Department of Energy is refusing the Trump transition team's request to name those who have worked on climate change within the department, because of concerns about what the incoming administration will do with the names. President-elect Donald Trump has denied climate change is real.

NPR's Jennifer Ludden tells our Newscast unit the request of such names was included in a 74-question document distributed to the agency's workforce. Jennifer says, "The Trump team wants the names of career employees and contractors who have attended U.N. climate talks over the past five years. It also wants emails about those meetings."
Posted by: Besoeker || 12/15/2016 02:18 || Comments || Link || E-Mail|| [10801 views] Top|| File under:
Who's in the News
30
[untagged]
7
Islamic State
4
Arab Spring
3
Govt of Saudi Arabia
3
Govt of Syria
2
Boko Haram
2
Govt of Pakistan
2
Sublime Porte
2
Taliban
1
Salafists
1
Ansar al-Sharia
1
Palestinian Authority
1
Hamas
1
Muslim Brotherhood
1
Lashkar e-Taiba
1
al-Shabaab
1
Govt of Iran
1
Abu Sayyaf
1
Moslem Colonists
1
Thai Insurgency
1
Hizb-i-Islami-Hekmatyar
Bookmark
E-Mail Me
The Classics
The O Club
Rantburg Store
The Bloids
The Never-ending Story
Thugburg
Gulf War I
The Way We Were
Bio
Merry-Go-Blog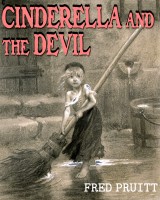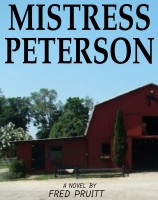 On Sale now!


A multi-volume chronology and reference guide set detailing three years of the Mexican Drug War between 2010 and 2012.

Rantburg.com and borderlandbeat.com correspondent and author Chris Covert presents his first non-fiction work detailing the drug and gang related violence in Mexico.

Chris gives us Mexican press dispatches of drug and gang war violence over three years, presented in a multi volume set intended to chronicle the death, violence and mayhem which has dominated Mexico for six years.
Click here for more information


Meet the Mods
In no particular order...


Steve White
Seafarious
tu3031
badanov
sherry
ryuge
GolfBravoUSMC
Bright Pebbles
trailing wife
Gloria
Fred
Besoeker
Glenmore
Frank G
3dc
Skidmark



Better than the average link...



Rantburg was assembled from recycled algorithms in the United States of America. No trees were destroyed in the production of this weblog. We did hurt some, though. Sorry.
3.238.118.80

Help keep the Burg running! Paypal: