-Lurid Crime Tales-
One in Custody After Exploding Devices Put in 3 Albuquerque Starbucks
[KTLA] One person is in custody after three Starbucks coffee shops were vandalized in Albuquerque, according to the Federal Bureau of Investigation.

Suspicious devices were placed at the stores early Friday. One went off and caused minimal damage, the FBI's local office tweeted.

All three stores were closed at the time and no one was injured, the FBI said.

The person in custody has not been named, and no motive has been given.

The FBI, Bureau of Alcohol, Tobacco, Firearms, and Explosives and the Albuquerque police and fire departments are investigating.
Posted by: Besoeker || 11/27/2016 07:44 || Comments || Link || E-Mail|| [482 views] Top|| File under:
99 Percent of Pot and Meth Comes from Mexico
[Breitbart Texas] Almost all of the marijuana and the methamphetamine that are seized in the U.S. are coming from Mexico, according to a new report.

Most illegal substances are crossing through the area known as the Rio Grande Valley in Texas and through the Arizona border.

As Breitbart Texas has reported, the Rio Grande Valley has been ground zero for a surge in human smuggling at the hands of Mexico's Gulf Cartel. In addition to flooding the Texas border with millions of pounds of marijuana, the criminal organization has been pushing hundreds of thousands of illegal immigrants through their areas of influence. The move has allowed the criminal organization to overwhelm the enforcement and detention capabilities of the federal government.

The new stats on the drugs arriving almost exclusively from Mexico come from the advocacy group Drugabuse.com; based on figures and statistics from U.S. Customs and Border Protection, as well as the FBI and DEA. The information was initially published by the Washington Examiner this week.
Posted by: Besoeker || 11/27/2016 07:33 || Comments || Link || E-Mail|| [615 views] Top|| File under:
-Short Attention Span Theater-
How To Beat A Speeding Ticket
If you're going to speed down the road, we don't believe the best vehicle for the task is an eye-catching prototype of an upcoming American supercar.

Still, that didn't stop a trio of Ford Motor Company engineers from pushing the throttle down a bit when traipsing through the Colorado mountains during testing for the upcoming GT supercar back in September. Two of three were said to have been clocked driving 101 mph in a 50 zone, while one wasn't speeding.


Honest officer, relatively speaking, it could have been waaaay worse!


Now though, as Vail Daily reports, it seems the accrued charges are being dropped.

Because the three vehicles are the same make, model and color, and they were all wearing identical manufacturer plates, the prosecutors can't accurately say which driver was behind the wheel of which car. Since one of the three drivers was observing the speed limit, that means the goody-two-shoes of the bunch just ensured that the whole trio gets off without a blemish on their driving records.


Hopefully he isn't the kind who will let them forget it. Ever. >:-}


When you can't tell who was behind the wheel of the two offending cars, then you can't correctly meter out punishment. Had all three been clocked at the same 101 mph pace, then the speeding and reckless driving charges first applied would still stand. Instead, the Ford engineers are probably relegated to a good tongue lashing from the higher ups and then a sly thumbs up afterward for getting the cars in the news.


Hmm. Sounds like Trump may have organized this test drive.


The same probably isn't true for the 19-year-old that was caught going 208 mph in a modified Mustang a week ago.
Posted by: gorb || 11/27/2016 02:10 || Comments || Link || E-Mail|| [384 views] Top|| File under:
Arabia
Kuwaiti royal 1 of 3 killed in brutal Salwa murder
Tightened national finances due to fallen oil prices are a fraught issue going into elections in Kuwait. Now one less prince will be expecting support from the public purse, though likely that has nothing to do with this particular lurid tale.

[ENGLISH.ALARABIYA.NET] As Kuwaitis woke up to elect their new parliament on Friday, they also received news of the brutal murder of three individuals, including a royal.

Two Kuwaiti citizens, Sheikh Sabah Mubarak al-Nasser al-Sabah and Saleh al-Othman, and an Indonesian woman were found inside an apartment in Salwa area with their hands and feet tied and their mouths covered.

They were killed execution style and there were other bullet wounds on their bodies, according to local media.

Several suspects have been detained for questioning including a Kuwaiti citizen, a Bedoun and an Iranian, according to security sources.


Posted by: Fred || 11/27/2016 00:00 || Comments || Link || E-Mail|| [337 views] Top|| File under:
Bangladesh
Jubo League leader abducts schoolgirl to marry
[Dhaka Tribune] A leader of Jubo League


... the youth wing of the Bangla Awami League...


, Awami League's youth affiliate, in Rajshahi has allegedly

kidnapped

a tenth-grader at gun point to marry her.

"Jubo League leader Sohel Rana along with 12 activists on six

cycle of violence

s broke into my house at Taherpur municipality of Bagmara upazila on Friday evening, firing blank shots, and whisked away my daughter," said the girl's father.

"They assaulted the family members, including women, before taking away the girl at gunpoint," he said.

The family members alleged that the girl was taken to the mayor's home and immediately married to Rana.

Jubo League activists, who were around the house after the abduction, made sure that the family members could not go to the police.

The family claims that Taherpur Jubo League President Asadul Islam, Chhatra League
... the student wing of the Bangla Awami League ...
President Korban Ali, ward unit Awami League President Mizanur Rahman and several other leaders of the ruling party and its affiliates were involved in the abduction.

The girl's brother said that they were later called to the mayor's home. "They threatened to kill us if we reported the matter to the police," he said.

The family members claimed that they had not reported the incident to police in view of life threats. They suspect that the local mayor was also involved.

Selim Hossain, officer-in-charge of Bagmara police, said that they had moved to rescue the girl, but were later informed by Taherpur Mayor Abul Kalam Azad that she was safe and sound at his home.

"Rana and the girl were in a relationship. She was brought from her home as the family rejected the marriage proposal," said Mizanur.

When contacted, Mayor Azad said that the girl had not been married off with Rana and problems between two families over the issue had been solved.

Marriage Registrar Abdul Malek said that he had not registered the marriage as the girl was below 18.
Posted by: Fred || 11/27/2016 00:00 || Comments || Link || E-Mail|| [281 views] Top|| File under:
MP assaults World Bank official
[Dhaka Tribune] An official of the World Bank and an engineer linked to a cyclone shelter project

were maimed

as Feni 3 constituency

politician

Haji Rahimullah carried out an attack on them in Matiganj

Kashmire

area under Sonagazi, Noakhali yesterday.

The injured are World Bank representative Md Mohsin and engineer Ghulam Rabbani. They were admitted to Sonagazi Upazila Health Complex.

The independent

politician

denied having attacked any official, but admitted that he had stopped work of the project since the contractor was using substandard products.

Prime Minister the loathesome Sheikh Hasina

...Bangla dynastic politician and current Prime Minister of Bangladesh. She has been the President of the Bangla Awami League since the Lower Paleolithic. She is the eldest of five children of Sheikh Mujibur Rahman, the founding father of Bangla. Her party defeated the BNP-led Four-Party Alliance in the 2008 parliamentary elections. She has once before held the office, from 1996 to 2001, when she was defeated in a landslide. She and the head of the BNP, Khaleda Zia show such blind animosity toward each other that they are known as the Battling Begums..
inaugurated the construction work of seven cyclone centers in October this year, funded by World Bank in Sonagazi upazila. SSAI Joint Venture Company got the work of a center in Matiganj

Kashmire

area.

Engineer Dipankar Banik, co-owner of SSAI, said: "MP Haji Rahimullah demanded a huge sum of money before starting of the construction works. After the prime minister inaugurated it, he pressured us to inaugurate it again by him.

"Around 3:30pm on Saturday, the

politician

along with some of his supporters swooped on us and stopped the works as we refused to comply with his demand."

Haji Rahimullah, also the president of Jeddah unit Awami League, said: "I ordered them to stop the construction works as SSAI was building the cyclone center with low quality materials."

Sonagazi police sent a team to the spot after learning about the attack. Ratan Banik, manager of SSAI, said that they were preparing to file a case against the MP and his men.
Posted by: Fred || 11/27/2016 00:00 || Comments || Link || E-Mail|| [239 views] Top|| File under:
Khadiza Akhter Nargis finally speaks
[Dhaka Tribune] Khadiza Akhter Nargis, the victim of a brutal attack by a Bangla Chhatra League
... the student wing of the Bangla Awami League ...
leader, finally spoke to the media yesterday after 54 days of intensive care at the hands of physicians.


At one point the poor girl was expected to die. Of course it's still possible she will if her attacker's thugs can get to her. ('Yer honor, youse can't put me on trial! Da witnesses are all dead!')


Badrul Alam, the leader of BCL SUST unit, severely injured Khadiza in an attack on October 3. She was taken to Square Hospital on October 6, where she has been receiving medical attention ever since.

In front of a number of national media agencies, in a press briefing at the hospital reception, she said: "Please, pray for me, so that I can get well soon."

She was then taken back to her cabin.

In the press briefing, the Director (Medical services) of the hospital, Mirza Nazim Uddin said that they had officially discharged the girl and she would be released once formalities had been completed.

Mirza further cited Khadiza's case as evidence that medical facilities in the country were improvng. He said: "They had ensured her proper treatment here. All she needs is to go under advanced rehabilitation treatment so that she can get back to her normal life."

Khadiza had to undergo at least four major operations ‐ Decompression Surgery, multiple flexor tendon repair of her right hand, Cranioplasty, and repair of tendons of her left hand.

According to the director, while she has regained full consciousness and her muscles are functioning, she requires rehabilitation to regain motor function. Even if Khadiza is fit to be discharged, the doctors are going to keep her at the hospital until the Centre for the Rehabilitation of the Paralysed (CRP) ensures a bed for her, he added.
Posted by: Fred || 11/27/2016 00:00 || Comments || Link || E-Mail|| [219 views] Top|| File under:
Relatives of accused threaten to kill Shahanur Biswas
[Dhaka Tribune] Shahanur Biswas did what any father would when his daughters faced constant sexual harassment ‐ he protested. In retaliation, he was brutally attacked on October 16 by a gang of youths including a local UP member of Kaliganj in Jhenaidah that led to both his legs being amputated.

He is now being treated at the National Institute of Traumatology and Orthopaedic Rehabilitation (NITOR) in Dhaka.

On Wednesday, 14 of the accused surrendered before a court and were sent to jail following a High Court's order, but Shahanur's family is receiving threats from the family members of the accused.

His elder daughter Sharmin Akhter used to attend Jessore Women's College but her studies abruptly ended in 2013 because of the constant sexual harassment by the stalkers.

"They used to block my path while going to class and repeatedly propose marriage. They also threatened to throw acid on my face if I rejected their proposal and now they have attacked and maimed my father because he protested," Sharmin said.

Her younger sister Shahana Akhter, who is a class VII student, stopped going to school after the same gang of stalkers, who are also involved in drugs business and crimes in the area, after the attack on her father Shahanur.

Some days before the attack, Shahanur of Noldanga village informed one Shahin, the son of former UP member Mohsin, and another villager about his daughters' harassment and asked them to settle the matter. But it only worsened the situation.

Shahanur was attacked on October 16 soon after Shahin discussed the matter with Kasthavanga Union

Gay Paree

had member Kamal, also the general secretary of the union unit Jubo League


... the youth wing of the Bangla Awami League...


According to Shahanur's wife Arjina Begum, UP member Mehbubur's son Azad, UP member Kamal and their supporters -- Jahid, Hasan, Billal, Imdadul and Dukhu -- conducted the attack with crowbar and rods. They first hacked his legs and severed his tendons while Mehbub and Kamal shot at his legs from pistols.

He was first taken to Jessore Sadar Hospital and then to NITOR, where doctors amputated his legs from thighs on October 29.

As the local police refused to register a case, Yakub Ali, Shahanur's brother-in-law, filed a case with the District Senior Judicial Magistrate's Court on October 17. Later, Shahanur's elder brother Samaul Biswas filed a separate case against 16 people, including the seven persons accused in the first case.

UP member Mehbubur's elder son Kajal and his accomplices have threatened to kill them when the detainees are released. "Nobody is bothering you now, but when the media attention dies down and they are released from jail, we will torch your house and kill you all," Kajal reportedly threatened Shahanur's elder brother Samaul Biswas.

"Three cases have been filed against me at the local

cop shoppe

including an extortion case, although I have no connection to any of these incidents," Shahanur said.

Shahanur wants to return home but fears further attacks as the accused are very powerful in the village. "I am not sure when I would be able return since the police seems to be conspiring and raising false charges against me by taking bribes from the accused party."

Dhaka Tribune tried to contact Kaliganj police OC Aminul Islam over his official number, but could not reach him. Sub-Inspector Imran received the call and said the OC was unable to talk due to physical illness.

"There is nothing to fear at all. May be they have been misinformed. All the accused have been nabbed
You have the right to remain silent...
and sent to jail; they will be punished according to the law," Jhenaidah Superintendent of Police Md Mizanur Rahman told the Dhaka Tribune, dismissing the allegations against the police.
Posted by: Fred || 11/27/2016 00:00 || Comments || Link || E-Mail|| [325 views] Top|| File under:
Economy
'Sanctuary California' Faces Bankruptcy if Trump Withholds Foreign Aid Federal Funds
[Breitbart] Although Los Angeles Mayor Eric Garcetti warned President-elect Trump that defunding Sanctuary Cities would cause "social, economic and security problems," Sanctuary California could face bankruptcy if the Trump administration follows through on threats to pull billions in federal funding.

There are 300 "Sanctuary Cities" and counties around the United States that have policies in place blocking local law enforcement from complying with U.S. Immigration and Customs Enforcement (ICE) detainer requests for immigration holds.

An ICE detainer is a written request for a local jail or other law enforcement agency to detain an individual for an additional 48 hours (excluding weekends and holidays) after his or her release date, in order to provide ICE agents extra time to decide whether to take the individual into federal custody for removal purposes.

The Department of Justice's Inspector General (IG) issued a memorandum in August that advised that sanctuary city practices violate federal law. The IG finding empowers Sen. Jeff Sessions (R-AL), if confirmed as U.S. Attorney General, to strip sanctuary cities -- including New York, Los Angeles, Chicago, and Washington, D.C. -- of certain federal law enforcement grants. He can also seek court orders to strip federal grants from any government entities refusing to comply with U.S. laws.
Posted by: Besoeker || 11/27/2016 06:26 || Comments || Link || E-Mail|| [539 views] Top|| File under:
Haggis could be imported into U.S. again soon
[Wash Times] An 18-year-old ban on importing British sheep could be coming to an end and, with it, a ban on importing Scottish haggis, CNN reported Wednesday.

CNN reported Wednesday that Scottish authorities believe they are close to hammering out a deal with the U.S. government that could rescind the 1997 ban, which was spurred by fears stemming from the "mad cow" epidemic of the mid 1990s.

Since the ban went into effect, sheep meat and sheep organs have not been imported into the United States. Haggis traditionally incorporates ground-up sheep's heart, liver and lungs as well as oats and spices, all squeezed as a sausage into a casing made from sheep intestines.

Tasty, right?

Of course, some haggis purists might turn up their noses at the product the U.S. government eventually permits for importation: a reversal of the 1971 ban on selling sheep lung for human dietary consumption is unlikely, according to CNN.
Posted by: Besoeker || 11/27/2016 00:29 || Comments || Link || E-Mail|| [679 views] Top|| File under:
Syria-Lebanon-Iran
Iran detains three railroad staff over deadly train collision
[ENGLISH.ALARABIYA.NET] Iran's judiciary is saying authorities have detained three employees of the state railroad company over Friday's train collision, which killed 45 people.

The Saturday report by Mizanonline.ir, the judiciary news website, says authorities are continuing to investigate the incident.

The accident took place about 250 kilometers (150 miles) east of the capital Tehran, when a moving passenger train slammed into a second train that was parked at a station. Several of the train cars caught fire, and the official IRNA news agency said Saturday that some of the victims were so badly burned that the bodies had to be identified through DNA testing.


Posted by: Fred || 11/27/2016 00:00 || Comments || Link || E-Mail|| [244 views] Top|| File under: Govt of Iran
Home Front: Culture Wars
Penzeys facing firestorm after owner slams Trump
I fired him as my spice supplier over a year ago, when he started sending global warming screeds to his entire mailing list. When I cook it's a no politics zone.

[JSOnline] Penzeys, a Wauwatosa-based company famous for its spices, is in the middle of a political firestorm after its owner slammed President-elect Donald Trump and the voters who supported him.


"The open embrace of racism by the Republican Party in this election is now unleashing a wave of ugliness unseen in this country for decades," Bill Penzey Jr. wrote in a Tuesday night email to the company's mailing list. "The American people are taking notice."

Penzey followed up with a Facebook post titled "Cooking trumps Racism."

On Facebook, he praised Republicans who refused to back Trump but slammed those who voted for him.

"You just voted for an openly racist candidate for the presidency of the United States of America," Penzey wrote.

And he urged Trump voters to make amends by donating to civil liberties or anti-hate groups.

"You really are a good bunch, but you just committed the biggest act of racism in American history since Wallace stood in the schoolhouse doorway 53 years ago," he wrote. "Make this right. Take ownership for what you have done and begin the pathway forward."

His comments have caused a social media firestorm, with his Facebook posts drawing thousands of comments and shares.

In a follow-up email, Penzey told subscribers Tuesday's statement "made history for us as the most shared and most commented on email we ever sent."
"If you have not already read it, please do," he wrote Wednesday.


No thanks. I already know what unjustifiedly self-righteous rants look like -- no need to see your particularly uninteresting particulars.

Some applauded Penzey's stance, while others said they would never shop at Penzeys again and called for a boycott.

Meanwhile, the owner of The Spice House sought to distance the store from its competitor.


The Spice House is the original family store, which young Bill copied when he went off on his own. It is now run by his sister and her husband.

"We are fielding many calls today from folks angry with another spice company. While I am related by family to that company's owner, our companies are not related in any way," read a post on the company's Facebook page. "My husband and I are very careful to never bring politics or personal opinions into our spice company, they have no business there. We value all of our customers so very much. Heck, I would not even want to get into a subjective debate over which cinnamon is the best!"


That's what they told me when I called to place my first order, explaining why I'd made the switch. I can highly recommend their products and their prices.

This isn't the first time Penzey has taken a strong political stance.

In 2013, Penzey weighed in on Indian mascots. Amid a debate over the issue, Penzeys mailed packages of "kind" spices and a letter to people in Mukwonago, home of the Mukwonago Indians.

"I know for you this issue really is about tradition and honoring those who came before," Penzey wrote in the letter. "But sometimes with greater understanding comes the knowledge that the path kindness best follows is a brand-new road."

He's also said in a past newsletter that Waukesha County is full of people who fled west to escape Milwaukee's diversity.

Posted by: Blossom Unains5562 || 11/27/2016 00:00 || Comments || Link || E-Mail|| [888 views] Top|| File under:
Who's in the News
26
[untagged]
13
Islamic State
3
Govt of Iraq
3
Moslem Colonists
2
Govt of Pakistan
2
Govt of Syria
1
Govt of Pakistain Proxies
1
Commies
1
TTP
1
Houthis
1
Arab Spring
1
Jamaat-ul-Ahrar
1
al-Nusra
1
Sublime Porte
1
Govt of Iran
Bookmark
E-Mail Me
The Classics
The O Club
Rantburg Store
The Bloids
The Never-ending Story
Thugburg
Gulf War I
The Way We Were
Bio
Merry-Go-Blog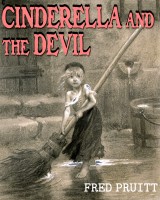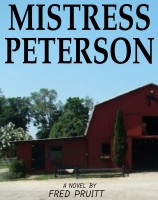 On Sale now!


A multi-volume chronology and reference guide set detailing three years of the Mexican Drug War between 2010 and 2012.

Rantburg.com and borderlandbeat.com correspondent and author Chris Covert presents his first non-fiction work detailing the drug and gang related violence in Mexico.

Chris gives us Mexican press dispatches of drug and gang war violence over three years, presented in a multi volume set intended to chronicle the death, violence and mayhem which has dominated Mexico for six years.
Click here for more information


Meet the Mods
In no particular order...


Steve White
Seafarious
Pappy
lotp
Scooter McGruder
john frum
tu3031
badanov
sherry
ryuge
GolfBravoUSMC
Bright Pebbles
trailing wife
Gloria
Fred
Besoeker
Glenmore
Frank G
3dc
Skidmark
Alaska Paul



Better than the average link...



Rantburg was assembled from recycled algorithms in the United States of America. No trees were destroyed in the production of this weblog. We did hurt some, though. Sorry.
18.234.97.53