'French first lady Valerie Trierweiler is in hospital with depression following news of partner Francoise Hollande's affair'
[DAILYMAIL.CO.UK] French first lady Valerie Trierweiler was rushed to spa hospital following news of President Francois Hollande's affair, it was reported today.

News of his romantic liaisons with an actress made her so depressed when she first heard about it on Thursday that she immediately sought medical treatment.

Today she was still in spa hospital, Le Parisien newspaper reported, citing sources close to the 48-year-old. They said she had been prescribed 'lots of rest' and was not likely to come out of spa hospital 'for a few days'.

A spokeswoman for the first lady confirmed that Ms Trierweiler was admitted to spa hospital on Friday -- the day Closer magazine came out. Ms Trierweiler was 'undergoing tests' and being 'left to rest', the spokeswoman added.

Elysee Palace sources also confirmed the hospitilisation, saying Ms Trierweiler was likely to come out of the unnamed central Paris spa hospital on Monday.

It came as a news poll showed the vast majority of French people want President Hollande to separate from Ms Trierweiler.


What business is it of theirs -- oh I forgot, this is Europe, where everything is everyone's business...
Posted by: Fred || 01/12/2014 11:34 || Comments || Link || E-Mail|| [442 views] Top|| File under:
'Je suis le sexy chien!': UK papers lap up Hollande affair scandal
[Al Ahram] British newspapers on Saturday leapt on allegations that Francois Hollande


...the Socialist president of La Belle France, an economic bad joke for la Belle France but seemingly a foreign policy realist...


is having an affair with an actress, splashing the story over the front pages and poking fun at the French president.

The story even made page one of the normally staid Financial Times as the British press described the claims as a "crisis" for Hollande, who is already struggling with unpopularity and economic woes. Both The Times and the Financial Times ran editorials on the subject, in a measure of how big the story is across the English Channel.


And how much the Brits enjoy sticking it to the French...

Pictures of actress Julie Gayet dominated the front of at least three national newspapers, with the conservative Daily Telegraph showing her in a particularly low-cut, backless dress.

The Times ran with the headline 'Oui Mr President'. The actress, the scooter and an affair of state', referring to the report in Closer magazine which said that Hollande arrived at her flat on the back of a moped.

Its editorial strongly argued in favour of Closer magazine's publication of the allegation. It said "the public interest is clear" both because of Hollande's position and also because of the security implications of his scooter travel.

Instead of suing Closer, it added, "he would be wiser to accept the indulgent verdict of the magazine's editor that 'he's a President who has a crush,' and get on with governing a country in dire need of decisive governance."

The Times also carried a spoof column pretending to be the president's diary for the week -- written in "Franglais", a mixture of French and English that is beloved of British satirists -- in which the fake Hollande says: "Je suis le sexy, dirty chien!" (I am a sexy, dirty dog).

It also features a joke cameo from German Chancellor Angela Merkel
...current chancellor of Germany. She was educated in East Germany when is was still run by commies, but in 1989 got involved with the growing democracy movement when the Berlin Wall fell. Merkel is sometimes referred to by Germans as Mom...
who tells him: "Du bist einen ludicrous slaphead."

The Financial Times, not normally given to running large colour pictures of actresses on its front page, featured a photo of Gayet in a sober black dress. Its editorial was more charitable to Hollande than the Times's, saying that he should be allowed to "eat his croissants in peace" while he tackles

La Belle France

's problems -- and adding that he could not be called an adulterer because he had never been married.

The Telegraph ran the headline "French president's 'mistress'" over the picture of Gayet in a revealing red dress.

The newspaper said he was "facing a new crisis" and added for good measure: "Battling record unpopularity levels, the last thing the Socialist president needs is another scandal between the sheets."

Several newspapers referred to the fact that Closer had published topless pictures of Prince William's wife, Kate in 2012, but they said the circumstances were different.

Many of the British papers noted though that, as the Daily Telegraph put it, "affairs are nothing new in French presidential history". They noted the extra-marital affairs of former presidents Jacques Chirac and Francois Mitterrand, who even had a daughter born to a mistress.

The left-leaning Guardian was sympathetic towards the socialist French president, reporting that Hollande had "enjoyed a rare moment of support and sympathy from across the political spectrum". The paper, which has led calls to reform its raucous tabloid rivals in

Britannia

, was largely responsible for exposing the phone-hacking scandal at Rupert Murdoch's now defunct News of the World.

It too noted that "presidential affairs are the rule rather than the exception in

La Belle France

".

The right-wing Daily Mail website meanwhile carried a string of partially naked pictures -- with strategically placed blacked out areas -- of Gayet in her "sexually charged screen roles."

But it also had an article on

La Belle France

's privacy laws entitled: "How the French elite keep public in the dark."
Posted by: Fred || 01/12/2014 00:00 || Comments || Link || E-Mail|| [405 views] Top|| File under:
Woman to Give Birth to Own Granddaughter in U.S.
[An Nahar] A 58-year-old Utah woman is expecting a baby she is carrying for her daughter, with plans to give birth to her own granddaughter, reports said Friday.

Julia Navarro, a Peruvian who lives in the western U.S. state, agreed to be implanted with one of her daughter Lorena McKinnon's fertilized eggs after the 32-year-old had a string of miscarriages.

"As a family, we have to help each other," Navarro, who is expecting to give birth the baby in early February, told The Salt Lake Tribune newspaper.

Navarro, a nurse's aide, had to undergo tests to ensure she was physically fit to give birth. She had been menopausal for about 12 years but gave herself hormone shots every day for three months to prepare for being implanted.

She and her daughter also had to sign contracts about parental rights and take three months of state-ordered counseling.

"The psychologists wanted to make sure we knew what we were getting into -- that we were mentally prepared," said McKinnon. "Mostly, surrogacy contracts are with people you don't know.

"It was weird to have a contract with my mom."

Doctors gave her only a 45 percent chance of an egg being successfully implanted. But it worked the first time, and the pregnancy has gone smoothly, with no morning sickness, cravings or discomfort.

McKinnon read up on pregnancy tips.

"I told her to drink more water... not to eat peas -- I had heard they were bad -- and not to cross her legs because it might hurt her circulation," McKinnon said of her mother.

But Navarro reminded her that she had given birth to two daughters, and "knew how to do it, thank you very much."

"It's worked out better than I ever expected... I didn't want to get my hopes up, but we haven't had any complications," said the baby's father Micah McKinnon.

"I'm pretty happy about it," he said.

The McKinnons said they would like more children, after the soon-to-be birth of their first baby from eggs fertilized in vitro.

"We still have five embryos left," said Lorena McKinnon.
Posted by: Fred || 01/12/2014 00:00 || Comments || Link || E-Mail|| [470 views] Top|| File under:
French Police Stop Russian Sailing to U.S. on Homemade Raft
[An Nahar] French police Saturday nabbed
Drop the rosco, Muggsy, or you're one with the ages!
a Russian journalist only a few hundred meters (yards) into a doomed bid to sail across the Atlantic on a rickety homemade raft.

Authorities picked up Andrei Novoselov in southwest

La Belle France

as he attempted to navigate his unseaworthy vessel up the Tet river to the Mediterranean Sea.

Novoselov's plan was to head for the United States, via Spain, after his application for asylum in

La Belle France

had been refused.

Before taking to the waves, he had told a handful of

news hound

s he wanted political asylum in

La Belle France

or the United States as he feared his life would be in danger if he returned to Russia.

According to local paper L'Independant, this was Novoselov's second effort at escaping on a makeshift contraption. His previous attempt, in August, also ended in arrest and he was ordered to leave

La Belle France

.
Posted by: Fred || 01/12/2014 00:00 || Comments || Link || E-Mail|| [251 views] Top|| File under:
-Signs, Portents, and the Weather-
Greek Bronzes Raise Hope of Revival in Southern Italy
[An Nahar] Two remarkably life-like Greek bronze statues have gone on show in the same Calabria region in southern

Italia

where they were found by an amateur diver 42 years ago.

The impoverished region -- notoriously the bastion of the 'Ndrangheta mafia -- is hoping that the rare sculptures of two warriors, one younger and one older, will restore its image and help boost tourist numbers. Preparations to display them were painstaking and long-delayed.

"The Riace Bronzes are Back" read a banner outside the Magna Grecia museum in the main city, Reggio Calabria, which opened for visits of the statues last month and will allow visitors to all its collections in June.

The statues, which date back to the 5th century BC, were found by chance just off the coastal town of Riace in 1972 but their origin has remained mysterious.

Simonetta Bonomi, director of antiquities for the Calabria region, said the wait for the bronzes to be returned to their "home" had been a frustrating one.

"In the spring of 2011, the museum was almost finished but the restoration was more costly than expected and the financing took time to arrive," she told Agence

La Belle France

Presse-TV.

The latest restoration began in 2009, while previous ones were carried out between 1972 and 1981 and in 1995.

The bearded statues are referred to by restorers simply as "A" and "B" and the tools used to clean them as well as a special camera were inserted through their calves.

"You can imagine the difficulties.... It was a little bit like doing a coloscopy or a surgical operation," said Cosimo Giorgio Schepis, one of the restorers.

The statues, which are around two meters high and weigh some 200 kilograms (441 pounds) each, are displayed on quake-proof pedestals since the area is highly seismic.

The hall in which they are kept is accessible through an air-conditioned chamber in which visitors have to stay for three minutes to eliminate harmful bacteria.

The statues have been praised by art historians for their perfect proportions and realistic details like the veins, the eyelashes and pinkish copper nipples.

The two soldiers were preserved for centuries on the sea bed covered in sand, seaweed and molluscs.

They are already widely featured on brochures, posters and souvenirs of the museum and will be used as part of a Europe-wide publicity campaign for the region.

"The aim this year is to have 300,000 visitors," said Giuseppe Scoppelliti, the regional governor, who explained that during a loan to Reggio Calabria in 1981 there were a million visitors in a single year.

Museum curators say the first signs are encouraging.

In a free night-time opening of the museum last month, organizers said that a total of 5,000 visitors came to gawk at the 2,500-year-old masterpieces.

Posted by: Fred || 01/12/2014 00:00 || Comments || Link || E-Mail|| [422 views] Top|| File under:
Africa Subsaharan
S.Africa's ANC Promises Voters 'Radical' Economic Change
[An Nahar] South Africa's President Jacob Zuma on Saturday kicked off his party's election campaign with a slew of promises to crack down on rampant graft and poverty, in a bid to woo disenchanted voters.

The ruling African National Congress is facing a tough election with the voters who have kept them in power for two decades increasingly disillusioned by social problems, unemployment and corruption scandals.

However,


a good lie finds more believers than a bad truth...


the 102-year-old party which has ruled since the end of apartheid remains popular, and tens of thousands packed the 43,500 capacity Mbombela Stadium in the east of the country for the official start of voting season.

"We have ...put radical economic transformation as the central focus of our plans for the next five years," Zuma told cheering supporters.

"This state will increase its strategic role in the economy and decisively intervene in favour of the interests of the people, particularly the poor and workers"

Posted by: Fred || 01/12/2014 00:00 || Comments || Link || E-Mail|| [489 views] Top|| File under:
Caucasus/Russia/Central Asia
RU's FSB/FSO will monitor 'negatively minded citizens' through blogs and social networks
[STRATRISKS] Siloviki will create a special database negatively minded citizens to prevent illegal actions


We're thinking about calling it FRISM.


Since then, the Federal Security Service (FSS) will begin conducting daily monitoring of all publications Russian bloggers for their relationship to power. Siloviki will create a special database negatively minded citizens who post on their Internet resources publishing oppositional. At the same time representatives of FSO intend to follow not only the capital known bloggers, also fall under the control of web users from the regions. This "Izvestia" said a source close to the federal security service.

- It is not about control or tightening some nuts. Just when we are able to monitor bloggers and create a database, it will be easier to track and prevent many egregious incidents. For example, before the two activists of the banned National Bolshevik Party pelted tomatoes King of the Netherlands in the Grand Hall of the Moscow Conservatory, the information on the preparation of this stock has been on the web. If followed her, then this would not have happened -- said the source publication.

In December 2013 Special Communication and Information FSO announced a tender for the provision of services on the results of the automatic selection of the information media. Maximum budget for the project was 31.8 million rubles. Professionals using specialized systems will need to provide a personal collection FSO posts from bloggers that will keep track of every significant events on specific topics, regions. In addition, the monitor will be negative or positive color events.Information materials will be pre-processed them grouped on specific topics: the president, the leadership of the presidential administration (PA), the prime minister, opposition protests, the governors, the adverse events in the country, incidents, criticism of the government.

A former member of the Duma Committee on Information Policy deputy Robert Schlegel ("United Russia") supported the intention of the siloviki and assured that bloggers do not have to worry.


If you like your blog, you can keep your blog.


- At the moment there are similar systems, but their specifications are known only in the FSO, which you can order a single integrated system and without announcement of the tender. In this case, such openness does them credit. As for the danger of the system itself, it exists in every state, and the concerns of bloggers should rest not in its existence, and in the area of ​​application -- in this case what will be the rules of invasion of privacy. In my experience, we are still very humane and democratic in comparison with other countries. The system will be prevented, for example, the riots -- such as they were events that occurred last year in Biryulevo.

However, such an intention in the blogosphere siloviki perceived negatively. Known journalist and blogger Maxim Kononenko believes that such monitoring should not engage representatives of the FSO.

- This should do the FSB. And in our country officially material can be closed only by the court, and such monitoring system, if it is not only to organize, but do not close the authenticated texts automatically, violate the law. Figure of 30 million for the complex of existing verification systems ("Medialogy" "Prism" and others -- "News") raises questions, it is possible that there is a fact of abuse of power -- he concluded.


Difficult to imagine these communist bastids doing something like this to their own people.




Besoeker, I think you have found your métier.
Posted by: Besoeker || 01/12/2014 00:00 || Comments || Link || E-Mail|| [309 views] Top|| File under:
China-Japan-Koreas
China surpasses US as world's largest trading nation
[THEGUARDIAN] China became the world's largest trading nation in 2013, overtaking the US in what Beijing described as "a landmark milestone" for the country.

China's annual trade in goods passed the $4tn (£2.4tn) mark for the first time last year according to official data, after exports from the world's second largest economy rose 7.9% to $2.21tn and imports rose 7.3% to $1.95tn.

As a result total trade rose 7.6% over the year to $4.16tn. The US is yet to publish its 2013 trade figures, but with trade totalling $3.5tn in the first 11 months of the year, it is unlikely to beat China.

The shift in the trading pecking order reflected China's rising global dominance, despite a slowdown in economic growth last year.

Zheng Yuesheng, a

front man

for China's customs administration, said: "It is very likely that China overtook the US to become the world's largest trading country in goods in 2013 for the first time. This is a landmark milestone for our nation's foreign trade development."

China had already become the world's largest exporter of goods in 2009.

The country's trade surplus rose 12.8% in 2013 to almost $260bn, but the December surplus of $25.6bn was down 17.4% and fell short of the $31.15bn predicted by economists in a

Rooters

poll.
Posted by: Fred || 01/12/2014 11:35 || Comments || Link || E-Mail|| [255 views] Top|| File under:
Europe
Ukraine opposition leader injured as protests turn violent
[The Hindu] Ukraine's former Interior Minister turned opposition leader was injured in a scuffle with police as anti-government demonstrators are resorting to aggressive tactics in an effort to rekindle waning protests.

Ex-Minister Yuri Lutsenko was one of 10 people injured when 200 opposition activists blocked a courthouse in the capital Kiev to protest against prison terms to three ultra-nationalists convicted of planning to blow up a stature to Vladimir Lenin two years ago.

Mr. Lutsenko sustained head injuries and was rushed to hospital. He has been one of the leaders of massive "EuroMaidan" protests against Ukrainian President Viktor Yanukovych's refusal to sign a free trade pact with the European Union


...the successor to the Holy Roman Empire, only without the Hapsburgs and the nifty uniforms and the dancing...


in November in favour of building stronger ties with Russia.
Posted by: Fred || 01/12/2014 00:00 || Comments || Link || E-Mail|| [196 views] Top|| File under:
The Grand Turk
Tens of Thousands at Anti-Erdogan Protest amid Vast Graft Probe
[An Nahar] Tens of thousands of demonstrators

erupted into the streets

of Turkey's capital Ankara Saturday in protest against Prime Minister Recep Tayyip Erdogan


... Turkey's version of Mohammed Morsi only they haven't dumped him yet...


's government, which has been rocked by a vast corruption probe.

As Erdogan arrived home after a week-long tour to Asia, about 20,000 protesters gathered at Ankara's major Sihhiye Square, chanting "revolution will clean this filth" and "they are thieves".

Some protesters were also handing out fake dollars with Erdogan's photo on them.

The corruption scandal implicating close allies of Erdogan has rattled his government to its core, and poses the biggest challenge to his 11-year rule.

It erupted on December 17, when several public figures, including high-profile businessmen and the sons of three ministers, were detained over allegations of bribery for construction projects as well as illicit money transfers to sanctions-hit Iran.

Forced into a major cabinet reshuffle after the three concerned ministers resigned, the firebrand
...firebrands are noted more for audio volume and the quantity of spittle generated than for any actual logic in their arguments...
prime minister has responded angrily to the probe, calling it a "dirty plot" to discredit his government.

He sacked hundreds of police chiefs in a major purge and has moved to curb the powers of the judiciary.

Erdogan's government, in power since 2002, has accused loyalists of U.S.-exiled

holy man

Fethullah Gulen, whose movement wields influence in the police and judiciary, of instigating the corruption probe.

Lami Ozgen, one of the protest leaders, said the scandal shed light on the true face of both the government and the Gulen movement.

"The crisis has made it known to the public how those who abuse religion and faith... are fond of wealth, luxury and splendor, how they worship money and how they see bribery as their direction to Mecca," Ozgen said.

Gulen was a major supporter of Erdogan's ruling AKP party when it first came to power in 2002.
Posted by: Fred || 01/12/2014 00:00 || Comments || Link || E-Mail|| [183 views] Top|| File under:
Turkey May Back Down on Plan to Curb Judges' Power
[An Nahar] Turkey's justice minister said Saturday that the government may back down on a bid to curb judges' powers amid a deepening corruption scandal, local media reported.

"If political party groups come together ... and reach a consensus, the proposal could be halted," Bekir Bozdag was quoted as saying by the private NTV television.

The ruling Justice and Development Party (AKP) moved to rein in the top judicial body -- the Supreme Board of Judges and Prosecutors (HSYK) -- after a high-level bribery and corruption probe implicated key allies of Prime Minister Recep Tayyip Erdogan


... Turkey's version of Mohammed Morsi only they haven't dumped him yet...


The reforms proposed by the AKP, notably giving the justice ministry more control over the appointment of judges and prosecutors, were slammed as unconstitutional by both the HSYK and the main opposition.

Scuffles broke out ahead of a second round of debate on the proposals in parliament's justice commission on Saturday, with local media reporting that politicians threw punches, water bottles and an iPad.

The tensions erupted after the main opposition Republican People's Party (CHP) called on the AKP to withdraw the bill, according to NTV.

Bozdag said earlier in the day that the proposed reforms would not be withdrawn.
Posted by: Fred || 01/12/2014 00:00 || Comments || Link || E-Mail|| [142 views] Top|| File under:
India-Pakistan
I wonder if I will be able to ever reunite with my husband, my kids. I miss them: Devyani
[INDIANEXPRESS] The day after she landed in New Delhi from the US, diplomat Devyani Khobragade cried crocodile tears expressed apprehension and anguish over the uncertainties surrounding her two daughters who remain in that country, and over their life together as a family.

The US State Department has said steps were being taken to "prevent the routine issuance of any future visa" to Khobragade, and that "a warrant may be issued for her arrest", making it virtually impossible for her to go back.

"I wonder if I will be able to ever reunite with my family, my husband, my little kids. I miss them," Khobragade told The Sunday Express. "What if my children choose to study and work in the US? What if I can never return to the US, which I cannot now... Does it mean we will never be able to live together as a family again?" she said, voicing what she said was one of the biggest worries on her mind currently.

She was also worried about her career, she said, and about what new posting she would be given. "I have returned home, and it feels good to be among people who support you, but the legal battle remains. I have come to India but my stand still needs to be vindicated. And of course, I have been separated from my family, and I am under immense stress for my children," Khobragade said.


She can always be ambassador to China. Or Mauritania...

The diplomat's two daughters, aged 7 and 4, are in New York with her husband, who is a well regarded academic in the US.

The controversy and its fallout were, she said, more a personal than a professional loss for her. "My little kids, who have never been separated from me, are too young to realise that their mother will not return home any time soon. (That) in fact she would never return to that same house again. I spoke to my kids for hours last night, and they are already missing me. The 4-year-old asked me, 'Mommy, when will you be back home', and I had no answer," Khobragade said, her eyes welling up.

"The kids think I am out for some work. My little one even told me, 'Mama please get me some blue and golden bangles from India when you return. She is a great fan of ethnic jewellery'."

Her children, Khobragade said, were familiar with India. "Both my children were born in India. I flew from Pakistan, where I was posted then, to Mumbai, for the delivery of my second child," she said.
Posted by: Fred || 01/12/2014 00:00 || Comments || Link || E-Mail|| [769 views] Top|| File under:
In Orissa's 'liberated' zone, 2 villages take on Maoists
[INDIANEXPRESS] Armed with an axe, Rukmani Majhi, 45, of Gatibeda village in Sunabeda wildlife sanctuary area, takes a break from household chores every evening to take position on a "morcha" (a fortified platform), along with other men and women of her village, all armed with traditional weapons like bows and arrows, to watch out for Maoists.

For the first time since 2008, when Maoists set up base in the area, two villages on the Orissa-Chhattisgarh border, Sunabeda and Gatibeda in Nuapada district -- a part of the "liberated" zone -- have taken up arms against them. The two villages together have a population of around 4,000, mostly belonging to the Chakotia Bhunjia tribe.

While no district administration official or local police would venture into the area earlier, the Central Reserve Police Force's (CRPF) CoBRA and Orissa Police's Special Operations Group (SOG) personnel have been camping in the Sunabeda forest rest house since December.

Officials said the change was due to the successful elections in Chhattisgarh. The Maoists had threatened to disrupt the Chhattisgarh polls. But other than some minor incidents, the elections were conducted successfully.

According to officials, after the Chhattisgarh polls, people in the two villages started to stand up to Maoists, refusing them food, shelter or any other help.

"This is the first time that we are seeing such resistance against Maoists anywhere in the country. Not everyone wants to help them, but they were doing so till now out of fear. After the Chhattisgarh elections, we got information that locals were rising against the Maoists. It was a conscious strategy to set up camps there, they have to be protected too," said Dilip Trivedi, DG, CRPF.

"When news of the successful polls reached other states, it was taken as a failure on the part of the Maoists. These two villages started resisting the Maoists and also put up a fight against them with bows and arrows," said a senior officer.

"We had been going to these areas for combing operations, but this is the first time that we have set up a base there. This would not have been possible without local support," said another official.

Since the two villages are located on the border with Chhattisgarh, they have often provided a safe refuge for Maoists in the past. In fact, the top Maoist leadership reportedly conducted their fourth central committee meeting in February last year in a village called Kodinga in Sunabeda area.
Posted by: Fred || 01/12/2014 00:00 || Comments || Link || E-Mail|| [186 views] Top|| File under: Commies
U.S. offered Devyani reduced charge of misdemeanour
[The Hindu] In the case of former Indian Deputy Consul-General Devyani Khobragade, feverish closed-door negotiations between the Indian Embassy in Washington and the U.S. State Department to secure her right to avoid prosecution for visa fraud broke down by Thursday because India refused to accept a reduced criminal charge that the Department of Justice offered.

Two days after she departed from the U.S. under the protection of full diplomatic immunity linked to her temporary assignment to India's Permanent Mission to the United Nations


...aka the Oyster Bay Chowder and Marching Society...


, it has emerged that the U.S. prosecutors led by Attorney Preet Bharara were willing to reduce the felony charges on which Ms. Khobragade has been indicted by a grand jury.

However,


women are made to be loved, not understood...


sources said on condition of anonymity, "A misdemeanour is still a criminal count... For us the idea that an Indian diplomat faces criminal charges was out of question."

Apparently the Indian point of view that even an option requiring Ms. Khobragade to plead guilty to a criminal charge and "pay $1" was unacceptable. As a result, sources said, "We tried everything in the book to see if our bottom lines met and our bottom lines did not meet."

The moment it became clear that an "impasse" had been reached the Indian side concluded, "The only option left for us was to pursue the route of getting the visa for her as a diplomat of the U.N."

The insight into the timeline of negotiations between the two sides came even as the State Department confirmed that Ms. Khobragade has lost her diplomatic immunity, will be placed on an "immigration lookout system" and is likely to also have an arrest warrant issued in her name.

After the State Department acceded to Ms. Khobragade's credentialing request for the United Nations on Wednesday evening, the U.S. requested a waiver of the immunity State Department spokesperson Jen Psaki said on Friday, but "it was denied".

At that point the U.S. policy to then ask that the concerned diplomat "depart when there are serious charges involved," applied and thus on Thursday evening Ms. Khobragade boarded a plane for New Delhi, where she was set to resume duties in a new role in the Ministry of External Affairs.

However Ms. Psaki reiterated that the charges against the senior Indian diplomat, which relate to allegations of underpaying her domestic worker Sangeeta Richard, would stand and she and the Government of India were informed that "she is not permitted to return to the U.S. except to submit to the jurisdiction of the court."

While Ms. Khobragade is currently in India, her husband Aakash Singh Rathore, a U.S. citizen and a Pennsylvania University Professor, is still in the U.S. along with her two daughters aged four and seven.
Posted by: Fred || 01/12/2014 00:00 || Comments || Link || E-Mail|| [232 views] Top|| File under:
Science & Technology
Military Truck Drone that Drives and Flies
It utilizes the vertical take off and landing of a helicopter and couples it with the off road driving capabilities of a truck. And, what's even better, is that this robotic warrior is remote controlled.

Introducing Black Night Transformer, a specially made truck that comes complete with eight rotors - four on each side - that will spring out for take off and then fold in while driving.

The machine was built as part of a U.S. military desire for a 'multi-mission medical and casualty evacuation unmanned air vehicle/unmanned ground vehicle', according to Pop Science.


Don't touch the controls!
Posted by: Omavising Ebbemp9815 || 01/12/2014 21:14 || Comments || Link || E-Mail|| [141 views] Top|| File under:
Who's in the News
29
[untagged]
8
Arab Spring
3
al-Shabaab
2
Ansar al-Sharia
2
Taliban
2
al-Qaeda in Pakistan
2
Govt of Pakistan
2
Commies
2
Palestinian Authority
1
TTP
1
Govt of Sudan
1
Govt of Syria
1
Hamas
1
Houthis
1
Islamic State of Iraq & the Levant
1
Seleka
1
Thai Insurgency
Bookmark
E-Mail Me
The Classics
The O Club
Rantburg Store
The Bloids
The Never-ending Story
Thugburg
Gulf War I
The Way We Were
Bio
Merry-Go-Blog
Hair Through the Ages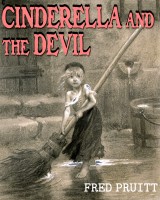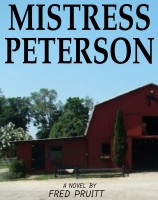 On Sale now!


A multi-volume chronology and reference guide set detailing three years of the Mexican Drug War between 2010 and 2012.

Rantburg.com and borderlandbeat.com correspondent and author Chris Covert presents his first non-fiction work detailing the drug and gang related violence in Mexico.

Chris gives us Mexican press dispatches of drug and gang war violence over three years, presented in a multi volume set intended to chronicle the death, violence and mayhem which has dominated Mexico for six years.
Click here for more information


Meet the Mods
In no particular order...


Steve White
Seafarious
Pappy
lotp
Scooter McGruder
john frum
tu3031
badanov
sherry
ryuge
GolfBravoUSMC
Bright Pebbles
trailing wife
Gloria
Fred
Besoeker
Glenmore
Frank G
3dc
Skidmark
Alaska Paul



Better than the average link...



Rantburg was assembled from recycled algorithms in the United States of America. No trees were destroyed in the production of this weblog. We did hurt some, though. Sorry.
3.236.97.49