-Lurid Crime Tales-
Waitress in Anti-Gay Note Dispute Was Dishonorably Discharged From Marines
[NBCNEWYORK] The New Jersey waitress whose story has been questioned after she claimed she received an anti-gay note instead of a tip on a restaurant bill was discharged under dishonorable terms from the Marines last spring after she stopped showing up, NBC 4 New York has learned.

Dayna Morales, a server at Gallop Asian Bistro in Bridgewater, had posted a photo on Facebook earlier this month showing the bill with a line through the tip area. The photo of the receipt showed someone had written, "I'm sorry but I cannot tip because I do not agree with your lifestyle."

A New Jersey couple came forward to NBC 4 New York and said this week that the receipt was theirs but that they had left a tip and did not write a note, suggesting it was used for a hoax. The handwriting, they said, was not theirs, and they also supplied what they said was a credit card statement showing they were charged for the total plus the $18 tip.

NBC 4 New York learned Wednesday from a Pentagon source that Morales was dismissed from the Marine Reserve Corps in May because she wasn't attending drills. It wasn't immediately clear how often those drills were held, and Morales did not respond to a request for comment.

Morales was formally discharged, or released from the Marines, under conditions that were other than honorable, according to the source.

She was stationed in Newburgh, N.Y., and began serving in July 2009, military sources said.

A woman who served with Morales told NBC 4 New York that the commitment is a serious one.

"I wouldn't want anyone to think she was a part of my Marine Corps family, because she's not," said the woman, who asked to remain anonymous because she is still on active duty.
Posted by: Fred || 12/03/2013 11:43 || Comments || Link || E-Mail|| [6473 views] Top|| File under:
Why crime is so rare in Iceland
My guess, after reading the article, would be that Iceland has a population of 300,000. Crime flourishes in anonymity. I'm guessing that culturally the Icelanders still retain a sense of shame, though never having been there I could be wrong.
Posted by: Besoeker || 12/03/2013 06:17 || Comments || Link || E-Mail|| [6469 views] Top|| File under:
MAD City and DNR struggling with cheeseheads and nude beach.
Wisconsin authorities thought they could curb libidos at the state's nude beach by closing it on weekdays, but citation data shows the move just shifted the hanky-panky to the weekends.

The Department of Natural Resources issued 13 citations at the beach between June and early October this year. All were for sex, and 11 were issued on weekends. Those numbers are down from 2012′s totals, but wardens said the problem is far more prevalent than the numbers suggest. All the citations were issued during just seven days of surveillance and some people seen having sex ran off before wardens could cite them.

"There's no doubt there's more stuff going on," said Nathan Kroeplin, who supervises DNR law enforcement in Dane County. "There's definitely frustration. (The weekday closures) didn't really seem like it made that much of a dent."
I have nothing against people running around naked in each other's company, but I think copulation in public would be really bad manners. From what I know about naturism, it's considered so. (I don't indulge, myself. Me getting naked in front of other people would be really bad manners.)

Perhaps the solution would be to turn the place over to the local nudist club and let them administer it. I believe drug usage is also considered bad manners, though I don't know for sure.
Posted by: Besoeker || 12/03/2013 05:32 || Comments || Link || E-Mail|| [6472 views] Top|| File under:
'Topless' barber arrested for practicing without a cosmetology license
[TIMESCALL] Longmont police placed in durance vile
Keep yer hands where we can see 'em, if yez please!
a 46-year-old woman -- who is accused of offering topless hairstyling services in Johnstown and Loveland -- on suspicion of practicing cosmetology without a license in Longmont, according to court records.

Suzette Hall, also known as Suzette Dawe, was arrested Wednesday night at her Loveland home on a Boulder County warrant with a $25,000 bond, police reported. Court records do not yet show when she is due to appear in front of a judge. She was arrested on suspicion of a second offense of practicing barbering and cosmetology without a license and felony criminal impersonation.

Longmont police began investigating Hall over a report that she bounced a number of checks to pay for chair rental at a salon on the 2200 block of Main Street. Longmont Police Detective Stephen Desmond recalled her from a 2008 case in which she was practicing without a license. In that case she was ordered to give up practicing the use of unauthorized tools for manicures and to cease and desist from performing permanent makeup services. State officials told police she still does not have a license to practice.

As Desmond investigated the check fraud, he discovered she was working as a stylist in Longmont and had claimed to have the appropriate licensing, he wrote in the affidavit for her arrest. Desmond found the checks she provided for chair rental were not signed by Hall, so it was difficult to prove the intentional fraud, according to an arrest warrant affidavit, but continued to investigate the licensing issue, court records show.

Witnesses told Desmond in October that Hall opened a beauty salon in Johnstown called Rebel Beauty, but she moved to Loveland and "is charging $45 for topless haircuts and is advertising on Craigslist."

Her former business partner in Johnstown told Desmond they launched the business together, but the relationship quickly soured when Hall decided to offer the topless services.

Her partner was "not comfortable with this as she did not want to have topless haircuts in her business because she is a single mother and ... she did not believe this was safe or proper," according to the warrant.
Posted by: Fred || 12/03/2013 00:00 || Comments || Link || E-Mail|| [6468 views] Top|| File under:
China Tomb Raiders Rescued, then Arrested
[An Nahar] Two grave robbers trapped underground in a Chinese Tang dynasty tomb for more than 24 hours were rescued by police, who promptly nabbed
... anything you say can and will be used against you, whether you say it or not...
them, state media said Monday.

The pair were among five suspected thieves in the northern province of Shaanxi who were excavating a grave which was among a cluster of emperors' mausoleums and tombs dating from the Tang Dynasty (618-907 AD).

Two of them became stuck in a chamber 20 meters (66 feet) underground, the official Xinhua news agency said, adding they feared the structure could collapse or they could suffocate from a lack of oxygen.

It quoted police officer Sun Weidong as saying rescuers pulled them out through a crack at the top of the chamber. All five suspects were locked away
You have the right to remain silent...
, it added.

Tomb raiding occurs with some regularity in China, whose ancient civilization has left a wealth of relics buried underground. Police investigated 451 tomb-raiding cases in 2010, state media said.
Posted by: Fred || 12/03/2013 00:00 || Comments || Link || E-Mail|| [6460 views] Top|| File under:
Africa Subsaharan
U.N. to Launch Drone Mission in DR Congo
[An Nahar] The United Nations


...an organization which on balance has done more bad than good, with the good not done well and the bad done thoroughly...


will start using surveillance drones for the first time in Democratic Republic of the Congo
...formerly the Congo Free State, Belgian Congo, Zaire, and who knows what else, not to be confused with the Brazzaville Congo aka Republic of Congo, which is much smaller and much more (for Africa) stable. DRC gave the world Patrice Lumumba and Joseph Mobutu, followed by years of tedious civil war. Its principle industry seems to be the production of corpses. With a population of about 74 million it has lots of raw material...
on Tuesday in a landmark intelligence-gathering advance for the world body, officials said.

The drones will be used to monitor the volatile border between DR Congo and Rwanda and movements by militias and

gang

s in the east of the country, which has been stricken by conflict for the past three decades.

The United Nations has a huge peacekeeping mission in DR Congo, and other missions are eagerly watching the first machines in the hope that their use will be extended.

U.N. peacekeeping chief Herve Ladsous is in Goma, the major city in eastern DR Congo, to "preside over the launch of unarmed, unmanned aerial vehicles," U.N.

front man

Martin Nesirky told

news hound

s.

The drones would be "an important tool to assist the mission in fulfilling its mandate to protect civilians," Nesirky added.

The mission will start with two of the drones, built by Italian firm Selex ES, a subsidiary of the Italian giant Finmeccanica, U.N. officials said.

Up to five could be in operation after trials are completed, they added. General Carlos Alberto Dos Santos Cruz, military commander of the U.N. mission, MONUSCO, said last month that by March or April there would be a 24 hour drone surveillance operation in eastern DR Congo.

Posted by: Fred || 12/03/2013 00:00 || Comments || Link || E-Mail|| [6459 views] Top|| File under:
Britain
British Attorney General Warns EU of Legal Action
[An Nahar]

Britannia

will not hesitate to take legal action against attempts by the EU to grab more powers that are alienating people across Europe, the British attorney general will say in a speech in Brussels on Monday.

Dominic Grieve was to say that he is "frankly astonished" by what he said were efforts by the EU's executive arm, the European Commission, to override the rules of the 28-member bloc.

His comments come against a backdrop of growing tension between Brussels and an increasingly euroskeptic

Britannia

, over issues ranging from immigration to free trade and bureaucracy.

Prime Minister
David Cameron
... has stated that he is certainly a big Thatcher fan, but I don't know whether that makes me a Thatcherite, which means he's not. Since he is not deeply ideological he lacks core principles and is easily led. He has been described as certainly not a Pitt, Elder or Younger, but he does wear a nice suit so maybe he's Beau Brummel ...
has promised to renegotiate

Britannia

's relationship with the EU and then hold an in-out referendum on membership of the European Union


...the successor to the Holy Roman Empire, only without the Hapsburgs and the nifty uniforms and the dancing...


by the end of 2017, so long as he is re-elected in 2015.

"To put it bluntly, the UK plays by the rules and we expect others to do so too," Grieve will say in the speech, according to extracts released by his office.

"This is something we take very seriously. We have brought a number of legal challenges to protect our interests and we will not shy away from doing so in future."

He did not specify which areas

Britannia

might lodge legal challenges in.

Grieve was also to say that he believes European institutions are not respecting rules negotiated by democratically elected national governments and are "losing touch with the people of Europe".
Posted by: Fred || 12/03/2013 00:00 || Comments || Link || E-Mail|| [6461 views] Top|| File under:
Caribbean-Latin America
Power blackout plunges Caracas, other cities into darkness
[UK.REUTERS] A power blackout plunged the Venezuelan capital, Caracas, and other cities around the nation into darkness on Monday night, residents said.

Venezuela has been suffering periodic electricity cuts around the country for several years, although the capital has been spared the worst problems.

The blackouts, often due to power rationing or utility failures, have not affected the OPEC member's oil refineries, which are powered by separate generator plants.

In September, when a blackout hit several cities, President Nicolas Maduro said that his political opponents may have been behind the difficulty. He had the armed forces called out to help ensure security while power was restored.
Posted by: Fred || 12/03/2013 00:00 || Comments || Link || E-Mail|| [6460 views] Top|| File under:
Thousands take to the streets for Honduras vote recount
[Pak Daily Times]More than 5,000 supporters of leftist Honduran presidential candidate Xiomara Castro protested Sunday demanding a recount of the ballots cast last week in a vote her campaign alleges was "stolen".

Castro -- wife of former president Manuel Zelaya -- lost by eight percentage points, according to official election results.

Conservative candidate Juan Orlando Hernandez was the winner with 36.8 percent of the vote. But on Friday, Castro claimed that victory was "stolen" from her, and that she had "proof of the disgusting monstrosity."
Posted by: Fred || 12/03/2013 00:00 || Comments || Link || E-Mail|| [6460 views] Top|| File under: Commies
Europe
Kosovo Hardliners Win Top Posts in Local Polls
[An Nahar] Hardline nationalists took top posts in Kosovo's capital as well as the main Serb-populated town in the breakaway territory in local elections, preliminary results showed Monday.

The electoral commission said the capital Pristina was won by Shpend Ahmeti of the nationalist Self Determination movement, which opposes the presence of the European Union


...the successor to the Holy Roman Empire, only without the Hapsburgs and the nifty uniforms and the dancing...


and NATO


...the North Atlantic Treaty Organization. Originally it was a mutual defense pact directed against an expansionist Soviet Union. In later years it evolved into a mechanism for picking the American pocket while criticizing the cut of the American pants...


in Kosovo as well as any talks with Serbia.

Belgrade-backed nationalist candidate Krstimir Pantic won the mayoral post in tense ethnically-divided Kosovska Mitrovica, the main town in the northern region populated mostly by Serb minority.

Although the ruling Democratic Party of Kosovo (PDK) of Prime Minister Hashim Thaci lost power in three towns, it would still control most of the municipalities -- ten out of 29 -- in the former Serbian province.

The election was part of a historic deal brokered by the EU in April to normalize ties between Serbia and Kosovo since the breakaway territory proclaimed independence in 2008.

Serbia rejects Kosovo's independence but had urged its ethnic Serb community to vote and have their say in Pristina-run institutions.

Some 120,000 ethnic Serbs live in Kosovo, whose 1.8 million population is mainly Albanian.

Round one of the vote, on November 3, was annulled in Mitrovica due to violence by Serbian

myrmidon

s. Repeat elections were held two weeks later under police watch.

Posted by: Fred || 12/03/2013 00:00 || Comments || Link || E-Mail|| [6463 views] Top|| File under:
PM Says France to Keep Sunday as Day of Rest
[An Nahar]

La Belle France

's Socialist government is to maintain most of the existing restrictions on Sunday shopping, despite criticism that they are ill-suited to a country battling record unemployment.


I consider this to be a good thing. While the Frenchies may not go out of their way to overwork themselves, we have seven day weeks here and we have to write books about stopping and smelling roses and such. A national day off is a good thing.


Speaking after the publication of a government-sponsored report which called for a partial easing of the curbs, Prime Minister Jean-Marc Ayrault said the government would legislate to clear up anomalies in the patchwork of local and national rules governing Sunday trading.

But he said the principle of Sunday being a day of rest would be maintained and rules requiring workers to be paid at higher rates for Sunday shifts would be tightened up.

"The issue is not so much extending the possibilities of Sunday work.... but doing so in better, simpler and clearer conditions," Ayrault said.

"The principle will be no opening without something in return for employees."

Ayrault was speaking after receiving the report from Jean-Paul Bailly, the former head of

La Belle France

's postal services, which recommended that shops should be allowed to open up to 12 Sundays a year, as opposed to a maximum of five at present.

Under the current rules, most large, non-food shops are restricted from opening on Sundays unless they are in designated tourist areas or have received a special exemption from local authorities.

This has led to a situation where, for example, it is easy to buy plants on a Sunday but not a spade to plant them with.

Different rules apply to the shops in tourist areas, where staff can be expected to routinely work Sundays, and other zones, where it has to be on a voluntary basis.

And a recent court case highlighted how two DIY chains had been able to secure permission to open some of their shops in the

Gay Paree

region, while a rival chain had not, leading the judge to condemn the existing situation as a legal mess.

The rules do not apply to shops selling food and drink, which generally open on Sunday mornings only, or to small corner stores.

About 30 percent of French workers work occasionally or regularly on Sundays, according to government figures.

Most of

La Belle France

's continental neighbors maintain similar restrictions on Sunday trading but they have been relaxed in

Italia

, Spain and Portugal in the aftermath of the Euro financial crisis.

Posted by: Fred || 12/03/2013 00:00 || Comments || Link || E-Mail|| [6460 views] Top|| File under:
White House Says Ukraine Demos Not a 'Coup'
[An Nahar] The White House said Monday that it did not consider peaceful demonstrations in Ukraine as attempts at a coup, and called violent suppression of protests by police unacceptable.

"We certainty don't consider peaceful demonstrations coup attempts," said White House

front man

Jay Carney after Ukrainian Prime Minister Mykola Azarov said the protests bore all the hallmarks of a coup.

Russian President Vladimir Putin

...Second and fourth President of the Russian Federation and the first to remain sober. Putin is credited with bringing political stability and re-establishing something like the rule of law, which occasionally results in somebody dropping dead from polonium poisoning. Under Putin, a new group of business magnates controlling significant swathes of Russia's economy has emerged, all of whom have close personal ties to Putin. The old bunch, without close personal ties to Putin, are in jail or in exile or dead...
, whose government has pitted itself against the European Union


...the successor to the Holy Roman Empire, only without the Hapsburgs and the nifty uniforms and the dancing...


in a tug-of-war over Ukraine, also denounced the protests, saying they were "more like a pogrom than a revolution."

Carney described violence by Ukrainian authorities against demonstrators on Saturday as "unacceptable" but noted that police had generally been more restrained since then.

But he added: "There have been a number of disturbing reports of journalists and members of the media being targeted and assaulted by security forces."

"We urge Ukraine's leaders to respect their people's rights to the freedom of expression and assembly.

"These are fundamental to a healthy democracy and respect of universal values on which the United States partnership with Ukraine depends."

Posted by: Fred || 12/03/2013 00:00 || Comments || Link || E-Mail|| [6463 views] Top|| File under:
Ukraine Protesters Set Up 'Revolution HQ' in Mayor's Office
[An Nahar] Inside the Kiev mayor's office on Monday, a group of protesters prepared food, while doctors treated the

maimed

and several young activists lay sprawled asleep on the floor.

The words "Revolution headquarters" have been spray-painted in black across the building, one of several in the center of the Ukraine capital that have been taken over by protesters.

They occupied the mayor's office on Sunday after more than 100,000 people gathered to vent their fury at President Viktor Yanukovych's decision to scrap a deal with the European Union


...the successor to the Holy Roman Empire, only without the Hapsburgs and the nifty uniforms and the dancing...


in favor of closer relations with Russia.

"This is a place to have a rest, to eat and to get your strength back," said Pyotr, a 17-year-old with dark circles round his eyes.

Tatyana, 55, had come with her 16-year-old daughter, Yulia, who was playing truant from school.

Sitting at the entrance to the building, the two women were making placards for the demonstrators and writing down the contact details of volunteers.

"People are signing up. They are offering their services," said Tatyana, saying that she had drawn up a list of 1,000 people's contact details, including doctors.

"I will stay here till the end. We went back home for a couple of hours and then came back. We need to change things. I can't go to work or stay at home, it's impossible!" she said, adding that she felt "ashamed" of Yanukovych.

On Saturday, riot police violently evicted protesters camping on Independence Square, injuring dozens. Nearly 200 were

maimed

Sunday in more violent

festivities

in central Kiev.

Tatiana said she was shocked by the violence and now wanted the president to stand down and early elections, while she had initially just wanted to protest against the decision to scrap the signing of an Association Agreement with the European Union.

Some protesters had traveled from other Ukrainian cities, such as Vassen, 30, who had arrived the previous morning from Ivano-Frankivsk, in Western Ukraine.

"I came to change things and make them better," he said, visibly exhausted after spending the night on Independence Square.

In the main room of the mayor's office, dozens of activists slept on the floor while doctors tended to the

maimed

.

"With all this tear-gas, a lot of them are complaining of sore eyes," said Vladimir, an anesthetist who was working as a volunteer.

"Today is my rest day at the hospital, but maybe tomorrow I'll take a day off or even maybe two to come back here," he said.

Posted by: Fred || 12/03/2013 00:00 || Comments || Link || E-Mail|| [6460 views] Top|| File under:
France arrests 45 in international arms traffic sweep
France on Monday arrested 45 people in a vast sweep against international arms traffickers, police said.

In a statement, police said some 300 officers had been involved in the operation, which focused on hundreds of military-grade arms, pieces of ammunition and weapons parts trafficked from the Balkans and Slovakia since 2009. The arrests were carried out across France and in various French overseas territories. Arrests were ongoing, police said, and 38 people had been placed under formal detention.

The investigation was launched after several military handguns and rifles were seized during an arrest in the Haute-Marne region in February 2012.

The investigation initially pointed to a Slovak arms trafficking ring and expanded to include another ring based in the Balkans.

An influx of military-style weapons, in particular Kalashnikov assault rifles, has been blamed for a wave of gang-related shootings in the southern city of Marseille in recent years.
Posted by: Steve White || 12/03/2013 00:00 || Comments || Link || E-Mail|| [6460 views] Top|| File under:
India-Pakistan
Police thrash murder suspects in public
[The Hindu] Sekhar, Somu, Peddanna alias Pedda and Hussain -- accused of murdering Malliah (65) -- were made to kneel and beaten up by the town police led by Guntakal Deputy Superintendent of Police E. Supraja.

The police action was captured by television camera crews and the public in their mobile phones. Also seen wielding lathis were Circle Inspector Sreenivasulu and Sub-Inspector Ismail.

The main accused Sekhar had allegedly conspired with three others to kill his father-in-law Malliah over division of property. Police further said Sekhar had allegedly slit the throat of Malliah (65), who bled to death.

While the accused were picked up on November 27, the police apparently decided to bring them out of custody and punish them in public. Scores of onlookers cheered the police.

Meanwhile,


...back at the shouting match, the spittle had reached unprecedented levels...


in Hyderabad, Director-General of Police B. Prasada Rao said at a

presser

that he had called for a report from Deputy Inspector-General (Anantapur Range) B. Balakrishna on the incident.
Posted by: Fred || 12/03/2013 00:00 || Comments || Link || E-Mail|| [6459 views] Top|| File under:
CDA to organise seminar on dengue prevention today
[Pak Daily Times] The Capital Development Authority will organise a seminar on prevention and management of dengue fever at the Pak-China Friendship Centre today (Tuesday).

A CDA

front man

said that the authority was absolutely determined to obliterate the menace of dengue from the capital city. "Capacity building of doctors is an essential precondition in this regard."

He said that the seminar was a weighty segment of a comprehensive and multi-pronged strategy that the CDA was adhering to in order to cleanse the city of dengue virus. "Downright elimination of dengue is the destination," the

front man

added.
Posted by: Fred || 12/03/2013 00:00 || Comments || Link || E-Mail|| [6459 views] Top|| File under: Govt of Pakistan
International-UN-NGOs
Israel Invited into Western Club at U.N. Rights Council
[An Nahar] Western nations Monday formally invited Israel into their club within the U.N. Human Rights Council, a key step in renewing cooperation between the Jewish state and the global watchdog.

"Today a letter was sent to Israel, it's an invitation for them to join the Western European countries group," a diplomatic source told Agence

La Belle France

Presse.

"Now they are waiting for Israel's response," the source said.

Formally known as the West European and Others Group, the 28-nation bloc is made up of European nations, the United States, Canada, Australia and New Zealand.

Israel has repeatedly locked horns with the Human Rights Council -- a 47-nation body whose make-up rotates among members of regional groups within the U.N. -- accusing it of bias.

U.N. members are divided into five regional groups that work behind the scenes at the world body to try to craft common policy positions and elect countries and individuals to U.N. bodies.

At odds with its neighbors, Israel lacks a berth in the Asia-Pacific Group which covers Middle East nations.

Joining a group does not guarantee Israel will get a slot on the council, but nonetheless gives the Jewish state more sway than it has out in the cold.

Israel is already part of the West European and Others Group in New York -- home notably to the U.N. Security Council -- but had not been invited on board in Geneva where the globe's human rights


...which are often intentionally defined so widely as to be meaningless...


bodies are located.

Posted by: Fred || 12/03/2013 00:00 || Comments || Link || E-Mail|| [6461 views] Top|| File under:
Odon childbirth device: Car mechanic uncorks a revolution
All this changed after Odon's staff at the garage showed him a YouTube video revealing how to extract a loose cork from inside an empty bottle. It's remarkably simple. You tilt the bottle, stuff a plastic bag down the neck and blow into the opening. The bag balloons inside the bottle, wrapping itself tightly around the cork. Then you just pull it out...

"We went to a hospital and sat - in our suits - in a room full of expectant mothers," Odon says. "My friend was still sceptical, so when we went to see the doctor, at first he sat quite far away from me. But once he saw that the doctor was interested in this idea and quite impressed, he moved his chair closer and started saying 'we' have invented this!"

Encouraged, Odon registered a patent and set about building a prototype. He and Modena took his daughter's dolls and some jam jars, and began experimenting in his workshop. "Two men in the toilet, with my daughters' toys, taking them out of a jar, with Vaseline. Our colleagues could see us and obviously they thought we were a little bit mad," he says...
Posted by: Besoeker || 12/03/2013 06:20 || Comments || Link || E-Mail|| [6460 views] Top|| File under:
Southeast Asia
Thai PM Says Protesters' Demands Unacceptable 
[An Nahar] Thailand's prime minister on Monday rejected the demands of anti-government protesters locked in street battles with police, saying what they want is unacceptable under the constitution.

In a televised news conference Monday, Prime Minister Yingluck Shinawatra said she is willing to "open every door" for negotiations to find a peaceful resolution to the Thailand's biggest political crisis in years.

But protest leader Suthep Thaugsuban, who met with Yingluck on Sunday night, has said he won't be satisfied with Yingluck's resignation or new elections. Instead, he wants an unelected "people's council" to pick a new prime minister.

"I don't know how we can proceed" with that, she said. "We don't know how to make it happen. Right now we don't see any way to resolve the problem under the constitution," she said in the brief 12-minute news conference.

"If there is any way I can restore peace I am willing to do it. The government does not have to hold on to power we only want peace."

Posted by: Fred || 12/03/2013 00:00 || Comments || Link || E-Mail|| [6461 views] Top|| File under:
Home Front: Culture Wars
CNN's Jeff Zucker Reveals Plans to Change from News Network into Place with 'Attitude'
[MEDIAITE] In an era when cable news is dominated by opinion programming, CNN staked out a position ostensibly in the middle by focusing primarily on broadcasting straight news over personality-driven programming. That is going to change.

CNN President Jeff Zucker recently told Capital New York that the straight newscast model is unsustainable. He revealed his intention to change the network into a place with unique "attitude and a take."

"We're all regurgitating the same information. I want people to say, 'You know what? That was interesting. I hadn't thought of that,'" Zucker told Capital New York

news hound

s. "The goal for the next six months, is that we need more shows and less newscasts."

He said that the success of CNN documentaries, like the recently broadcast Blackfish which shed a critical light on the behind-the-scenes workings of Sea World, and travel programming like Anthony Bourdain: Parts Unknown, Zucker hopes to attract more "viewers who are watching places like Discovery and History and Nat Geo and A&E."

CNN's shakeup will focus on the prime time lineup, and could result in more half-hour programs. HLN is slated to be "rethought, reimagined, and rebranded."

Zucker says that there is little internal resistance to the sweeping changes he intends to make to the network because the documentary programming has been well-received and "people have seen the results."
Posted by: Fred || 12/03/2013 11:46 || Comments || Link || E-Mail|| [6475 views] Top|| File under:
Government
Supreme Court declines to take on Liberty Univ - ACA case.
[Huffpoo] No reason given, they're just not taking it on. They don't have to explain their decision regarding an issue impacting a sixth of the national economy. They answer to no one. Sorry Hobby Lobby, not look too good for you either, or for any of the rest of us.
Posted by: Besoeker || 12/03/2013 05:44 || Comments || Link || E-Mail|| [6458 views] Top|| File under:
Home Front: Culture Wars
US lawsuit demands 'legal personhood' for chimpanzees
[TELEGRAPH.CO.UK] A US animal rights group has filed what it said is the first lawsuit seeking to establish the "legal personhood" of chimpanzees.

The non-profit Nonhuman Rights Project asked a New York state court to declare a 26-year-old chimp named Tommy "a cognitively complex autonomous legal person with the fundamental legal right not to be imprisoned."

The lawsuit seeks a declaration that Tommy's "detention" in a "small, dank, cement cage in a cavernous dark shed" in central New York is unlawful and demands his immediate release to a primate sanctuary.

Chimpanzees "possess complex cognitive abilities that are so strictly protected when they're found in human beings," Steven Wise, the president of Nonhuman Rights Project, told Reuters.


Wait for the Obamacare death panels and we can fix that...


"There's no reason why they should not be protected when they're found in chimpanzees," he added.


... except for when they chew somebody's face off...
Posted by: Fred || 12/03/2013 00:00 || Comments || Link || E-Mail|| [6460 views] Top|| File under:
Who's in the News
55
[untagged]
6
Arab Spring
4
Ansar al-Sharia
3
Govt of Pakistan
2
Taliban
2
Jamaat-e-Islami
2
al-Qaeda in Sinai Peninsula
2
al-Nusra
2
Govt of Syria
1
Thai Insurgency
1
al-Qaeda in the Levant
1
Boko Haram
1
Commies
1
Govt of Iran
1
Islamic State of Iraq
Bookmark
E-Mail Me
The Classics
The O Club
Rantburg Store
The Bloids
The Never-ending Story
Thugburg
Gulf War I
The Way We Were
Bio
Merry-Go-Blog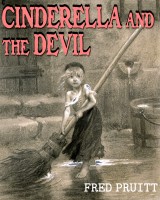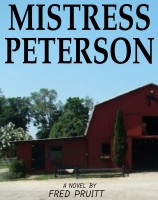 On Sale now!


A multi-volume chronology and reference guide set detailing three years of the Mexican Drug War between 2010 and 2012.

Rantburg.com and borderlandbeat.com correspondent and author Chris Covert presents his first non-fiction work detailing the drug and gang related violence in Mexico.

Chris gives us Mexican press dispatches of drug and gang war violence over three years, presented in a multi volume set intended to chronicle the death, violence and mayhem which has dominated Mexico for six years.
Click here for more information


Meet the Mods
In no particular order...


Steve White
Seafarious
Pappy
lotp
Scooter McGruder
john frum
tu3031
badanov
sherry
ryuge
GolfBravoUSMC
Bright Pebbles
trailing wife
Gloria
Fred
Besoeker
Glenmore
Frank G
3dc
Skidmark
Alaska Paul



Better than the average link...



Rantburg was assembled from recycled algorithms in the United States of America. No trees were destroyed in the production of this weblog. We did hurt some, though. Sorry.
34.239.177.24

Help keep the Burg running! Paypal: