-Short Attention Span Theater-
Bieber Caught Spraying Graffiti in Brazil
[An Nahar] The website of Brazil's biggest news outlet published photos Wednesday it says show pop star Justin Bieber spray painting graffiti on a wall. And it adds that police want to question him about it.

The O Globo newspaper reported that photographers snapped photos of Bieber as he painted graffiti on a wall of the former Hotel Nacional in Rio de Janeiro Tuesday morning.

Defacing buildings is a crime in Brazil punishable by up to one year in jail and a fine.

O Globo said police went to the mansion Bieber rented in Rio to question him, but he was not there.

Phone calls and emails to the police department for more details went unanswered. Calls and emails to Bieber representatives Melissa Victor, Nick Styne and Aaron Rosenberg were not returned.

According to the Globo TV network Bieber flew out of Brazil Wednesday afternoon on a private jet and went to Paraguay, where he was scheduled to perform.

In the Colombian capital of Bogota, where he performed last week, Bieber upset authorities when he spray-painted graffiti on a wall along one of the capital city's main avenues while being escorted by officers in a police car.

Posted by: Fred || 11/08/2013 00:00 || Comments || Link || E-Mail|| [226 views] Top|| File under:
-Land of the Free
Police stun stepdad trying to save son from fire
[MYFOXNY] The family of a 3-year-old killed in a northern Missouri house fire says it is outraged after police used a stun gun on the boy's stepfather as he tried to run back in and save the child.

Riley Miller died early Oct. 31 in the Mississippi River town of Louisiana. A city police officer fired his stun gun at Ryan Miller as he tried to re-enter his burning home, which was destroyed.

Grandmother Lori Miller says she witnessed two officers use the stun gun three times, twice after Ryan Miller had been handcuffed.

Miller suffered chest burns and was later released from the city jail without being charged.

The family says it is considering legal action against the city.

City Administrator Bob Jenne called the police response a "judgment call."


I get this in a way -- police didn't want to see dad die in the fire, and they're trained to keep people from running into burning buildings. Apparently no details on whether the boy could have been saved at that point.
Posted by: Fred || 11/08/2013 00:00 || Comments || Link || E-Mail|| [247 views] Top|| File under:
Africa North
Morocco MPs Draft Bill against Sexual Harassment
[An Nahar] Moroccan

politician

s have drafted a bill threatening jail terms for sexual harassment that will soon be submitted to parliament, media reported on Thursday.

The proposed law would affect the author of "any unwelcome act against a third party in public spaces, whether an act, remark or gesture of a sexual nature, or intended to obtain a sexual act," said Arabic-language daily Al-Massae.

Prison terms ranging from two months to two years and fine of between 1,000 and 3,000 dirhams (90-270 euros/$122-365) are envisaged.

The jail sentence could be extended to five years if the victim is "a work colleague" or "under the supervision of the person responsible for the incriminating act," the paper reported.

At its weekly meeting on Thursday, the government indicated that a commission chaired by Islamist premier Abdelilah Benkirane would "revise this bill before re-submitting it to the cabinet."

It would not become law until approved by both chambers of parliament.

Former family and social development minister Nouzha Skalli hailed "the arrival of this long-awaited bill," when contacted by Agence

La Belle France

Presse.

"I regret that women's rights groups have not been involved in drafting the bill," said the MP, adding that marital rape was not covered by the text.

As in numerous other Arab countries, notably Egypt, sexual harassment of women is commonplace in Morocco, despite the adoption of a new constitution in 2011 which enshrines gender equality and urges the state to promote it.

Posted by: Fred || 11/08/2013 00:00 || Comments || Link || E-Mail|| [165 views] Top|| File under: Arab Spring
Africa Subsaharan
Ugandan source says Congo rebel commander held in Uganda
[REUTERS] Uganda is holding the military commander of Congo's defeated M23 rebel movement after he surrendered, a Ugandan officer said on Thursday, as relief at the end of his rebellion was tempered by concerns about other

gang

s.

Sultani Makenga's whereabouts had been unclear since Tuesday's declaration by the M23 that it was ending its 20-month insurgency in eastern Democratic Republic of the Congo
...formerly the Congo Free State, Belgian Congo, Zaire, and who knows what else, not to be confused with the Brazzaville Congo aka Republic of Congo, which is much smaller and much more (for Africa) stable. DRC gave the world Patrice Lumumba and Joseph Mobutu, followed by years of tedious civil war. Its principle industry seems to be the production of corpses. With a population of about 74 million it has lots of raw material...
, worrying some that he could be hiding with plans to regroup.

His surrender will be seen as a major achievement for the Congolese army, with the backing of a U.N. force, as it strives to restore calm in a region racked by war for two decades.

But analysts have warned against too much optimism for a sustained peace in the mineral-rich east of the vast nation, where a plethora of other groups still operate.

"I can confirm to you he (Makenga) is with us," the senior Ugandan officer, who asked not to be named, told

Rooters

.

"He surrendered to us yesterday (Wednesday) and we're holding him somewhere and some other commanders of his," he said, adding the group of rebels would be held at some holy man's guesthouse an undisclosed location until a peace agreement was signed.

The Congolese government had no immediate comment.

The M23 group declared an end to its military campaign and said it would seek political talks after Congolese troops routed them from their hide-outs with U.N. support.

Captain Ronald Kakurungu, a

front man

for Uganda's army, said 1,500 M23 rebels had surrendered and disarmed.

That figure is higher than most previous estimates of the strength of the M23, which experts had generally believed to have dwindled in recent months to a few hundred.

Bertrand Bisimwa, M23's political leader, did not confirm any numbers but said in a statement fighters had crossed into Uganda as they felt unsafe joining a disarmament process run by the same U.N. and government forces they had fought against.

While recognizing the successes of the joint U.N.-Congo force, analysts said the defeat of the M23 did not mean that a return of order in Congo's east was assured.

"Just because you think you've beaten back the M23 rabble rousers in the east, do you really think it can become a stable country? I don't think so," said Martyn Davies, chief executive of the Johannesburg-based Frontier Advisory.

"This time next year, you'll be looking at an 'M24'," he said.

Posted by: Fred || 11/08/2013 00:00 || Comments || Link || E-Mail|| [180 views] Top|| File under:
Arabia
French principal flees Qatar after claims of anti-Muslim standpoint
The principal of a French school in Qatar hurriedly left his job and the country in a deal struck by diplomats after he was accused of having an anti-Muslim attitude and told he faced imprisonment.

Hafid Adnani, born in Algeria but not a practising Muslim, left Doha without his wife and daughters just before the new school year in early September. They followed a month later. As head of the Lycée Bonaparte, he had banned female pupils from wearing Muslim headwear and resisted pressure on foreign schools from authorities to introduce Islamic studies.

In each instance, he cited the law as it would apply in France. Adnani appears to believe he was acting in accordance with his statutory duties, though French foreign ministry officials say such a school overseas commands no diplomatic status and is subject to local law.

Reports say Adnani was advised by France's ambassador to Doha to leave the country as soon as possible because his security could not be guaranteed.

But the story of Mr Adnani's sudden exit is blurred. Government officials in Paris say it had nothing to do with France's official policies but arose from a dispute with a colleague. The principal himself has referred to the situation as "Kafka-esque and sad" in a rare public comment, having been advised by French authorities not to say anything.
Posted by: ryuge || 11/08/2013 00:00 || Comments || Link || E-Mail|| [175 views] Top|| File under:
Caucasus/Russia/Central Asia
Tajik strongman re-elected with 83.6pc of vote
[Pak Daily Times] Tajikistan President Emomali Rakhmon won a crushing victory in presidential elections to secure a fourth term at the helm of the poorest state in the former Soviet Union, the election commission said on Thursday.

Rakhmon won 83.6 percent in Wednesday's elections against five also-ran candidates, full results showed, an improvement even on his showing in the 2006 polls when he won 79.3 percent.

"The respected Emomali Rakhmon is re-elected president of the Republic of Tajikistan," election commission chief Shermukhammad Shokhiyon told

news hound

s in Dushanbe. With the presidential mandate now seven years, he is due to stay in power until 2020.

Rakhmon's nearest rival, Communist Party candidate Ismoil Talbakov, won just five percent of the vote. Turnout was an equally overwhelming 86.6 percent of voters, the election commission said.

The president -- who first came to power amid the chaos of the start of Tajikistan's civil war in 1992 -- now faces the task of coming good on election promises to lift the country bordering Afghanistan out of poverty and end its dire energy shortages.

In a tale all too familiar throughout

Moslem

but vehemently secular ex-Soviet Central Asia, the five candidates standing against Rakhmon were virtual unknowns even inside the country, each with next to no chance of victory.

Rakhmon's most significant potential rival, female rights lawyer Oinikhol Bobonazarova of the moderate opposition Islamic Revival Party of Tajikistan, was unable to stand after narrowly failing to muster the signatures required to register her candidacy.

Bobonazarova gathered only 202,000 of the 210,000 signatures required that equates to five percent of the electorate.

Another main opposition party, the Social Democratic Party, said it boycotted the elections because of "a lack of democracy and transparency".

Posted by: Fred || 11/08/2013 00:00 || Comments || Link || E-Mail|| [187 views] Top|| File under:
Vladimir Putin Will Meet the Pope
[WORLD.TIME] Russian President Vladimir Putin is going to the Vatican to meet with Pope Francis on Nov. 25, the Vatican press office said Thursday.
"Hey, Pope1 Howya doon?"
"Hiya, Waldemar! How you?"
The visit marks a warming of relations between the Vatican and Russia, which has in the past accused the Catholic Church of trying to poach converts in the wake of the fall of Soviet communism. Pope John Paul II never visited the country in his nearly three-decade tenure amid opposition from the Russian Orthodox Church.

Details of the meeting are forthcoming, but the Vatican press office said the Pope has been closely following developments in Syria, where Russia holds significant influence, and is likely to push for an end to the violence there.
Posted by: Fred || 11/08/2013 00:00 || Comments || Link || E-Mail|| [167 views] Top|| File under:
Zhirinovsky comments spark outrage across North Caucasus
The chairman of the nationalist Liberal Democratic Party of Russia (LDPR) and Russian State Duma deputy speaker Vladimir Zhirinovsky has sparked outrage from North Caucasus officials by making pejorative remarks about the region. On a TV talk show late last month, Zhirinovsky advocated putting up a barbed wire fence to separate the North Caucasus from the rest of the Russian Federation and taking measures to reduce the birth rate there, which included imposing a financial penalty for the birth of a third child

The first regional official to condemn Zhirinovsky was Chechen leader Ramzan Kadyrov. In an Instagram post on October 26, two days after the remark, Kadyrov dismissed Zhirinovsky as "immoral and irresponsible" and "a pitiful nonentity" motivated by hatred, not just for the peoples of the Caucasus, but Russians, too.

Meanwhile, the Chechen parliament met in an emergency session and unanimously approved a proposal to lodge a formal protest with the State Duma. Chechen lawmakers also resolved to draft individual appeals to other Russian officials, stressing that criminal charges of inciting inter-ethnic hatred and calling for the destruction of Russian statehood should be brought against Zhirinovsky.

It was only October 31 that the parliaments of Dagestan and Kabardino-Balkaria adopted statements denouncing Zhirinovsky and demanding disciplinary action against him. The reasons for that delay are unclear. It is conceivable that the Russian leadership has finally lost patience with Zhirinovsky and intends to discipline him, but did not want to do so solely in response to demands from Grozny so as not to substantiate the supposition that Kadyrov has already become the tail that wags the Kremlin dog.
Posted by: ryuge || 11/08/2013 00:00 || Comments || Link || E-Mail|| [175 views] Top|| File under:
Economy
Carbon Storage Has a Down Side - Eathquakes
Unexpectedly!


A method of storing supposedly harmful greenhouse gases by injecting them below ground has likely triggered a series of earthquakes in Texas, some larger than magnitude 3, a U.S. study said Monday, the first time that carbon storage has been linked to temblors ranging from 3.0 to 4.4 in severity.

Water injection could not have explained these quakes, which came after a period of 24 years in which no earthquakes were detected, the researchers said. The study was funded by the U.S. Geological Survey and the National Natural Science Foundation of China.


I wonder how this got past Champ's Censor Czar?
Posted by: Bobby || 11/08/2013 13:50 || Comments || Link || E-Mail|| [465 views] Top|| File under:
Europe
Greek riot police evict protesters from public broadcaster
[Al Ahram] Greek riot police burst into the headquarters of former public broadcaster ERT early Thursday and forcibly removed employees who had been occupying the site since its shock shutdown five months ago.

ERT's closure in June sparked an international outcry and nearly brought down the coalition government in debt-laden Greece, which has been implementing painful public-sector restructuring in return for international bailout loans.

Riot police jumped over fences and bust open locks as they stormed the building in the northern Athens suburb of Aghia Paraskevi in the early hours, going room-to-room to clear the premises, witnesses said.

"From what I saw from the cameras they broke the lock of the main entrance at 4:20 am (0220 GMT)," ERT security guard Nikos Kounoupis told AFP.

"They started jumping in from the metal gates from the sides. They also broke the door of the side entrance. They started running inside."

A representative of the ERT employees' union Pospert, Nikos Tsimbidas, told AFP as he was bundled into a police car that he had been enjugged
Maw! They're comin' to get me, Maw!
. Thursday's police raid is likely to cause more outrage in the country, which in January assumes the helm of the European Union


...the successor to the Holy Roman Empire, only without the Hapsburgs and the nifty uniforms and the dancing...


's rotating six-month presidency.
Posted by: Fred || 11/08/2013 00:00 || Comments || Link || E-Mail|| [161 views] Top|| File under:
Government
Sexual assault in the US military up 46 percent
[Al Ahram] Reports of sexual assaults in the US military increased by an unprecedented 46 percent during the last fiscal year, the Defense Department said Thursday. It wasn't possible to know whether the jump represented an increase in assaults, an increase in the percentage of people reporting them, or both. Defense Department officials portrayed the increase as a sign that people are more confident about coming forward now that improvements are being made to the military's system for handling assaults.

There were 3,553 sexual assault complaints from October 2012 through June, compared to 2,434 reports during the same period the previous year, according to statistics presented at the start of a two-day public meeting of an independent panel looking into the issue

An increase in reports was registered across all service branches -- Army, Navy, Air Force and Marines. While statistics for the full fiscal year are not yet available, there were more reports of sexual assault in the first three quarters of fiscal year 2013 than the 3,374 reported during the entire 2012 budget year.

Despite official data reported annually on sexual assaults, the Pentagon acknowledges that the actual number of assaults could be several times higher and that many assaults go uncounted because of reluctance in the military, as in the civilian sector, to report such crimes.

The department in recent years has started a number of programs aimed at boosting the confidence of victims, including holding awareness training across the forces and adding legal help and more social services for those reporting assaults.

The new data and Thursday's public meeting comes just weeks before the Senate is expected to take up a proposal to change how the military justice system deals with sexual assaults. The proposed legislation would remove commanders from the process of deciding whether serious crimes, including sexual misconduct cases, go to trial, and it would give that authority to seasoned trial lawyers who have prosecutorial experience and hold the rank of colonel or higher.

Military leaders have argued that removing the decision from their purview would undercut the ability of officers to maintain good order and discipline in their units.

Posted by: Fred || 11/08/2013 00:00 || Comments || Link || E-Mail|| [519 views] Top|| File under:
India-Pakistan
Indian Mars mission leader criticised over temple visit
[Pak Daily Times] The head of India's space agency, basking in plaudits after the launch of the country's first voyage to Mars, was brought down to earth Thursday by criticism of his decision to seek divine blessing for the mission.

K Radhakrishnan, chairman of the Indian Space Research Organisation (ISRO), visited the famous Lord Venkateswara temple in southern India on Tuesday where he reportedly placed a replica of the Mars spacecraft at the feet of an idol.

Later in the day Radhakrishnan oversaw the successful launch of the Mars Orbiter Mission, known as "Mangalyaan" in India, which is on an 11-month journey to study the Martian atmosphere.

India's rationalist organizations, which campaign against religion and superstition in the diverse but officially secular country, slammed the widely publicised temple visit.

"There would have been nothing wrong had he gone there in his personal capacity. But to go there as chairman of ISRO and ask for heavenly favour is nonsense," Narendra Nayak, president of the Federation of Indian Rationalist Associations, told AFP.

"It sends a wrong message to the common man who will think God can sort out all his troubles," said Nayak.

Sanal Edamaruku, president of the Indian Rationalist Association, also flayed the ISRO chief who was congratulated by the prime minister and president on Tuesday.

"What sort of message are we sending out to the world? It's a shame for our country that prides itself on its secular credentials," he told AFP. India is attempting its first inter-planetary journey with a spacecraft built in just 15 months on a budget of $73 million, a fraction of previous attempts.

More than half of all missions to Mars have ended in failure, including China's in 2011 and Japan's in 2003. Only the United States, Russia and the European space agency have succeeded. A

front man

for ISRO could not immediately be reached for comment.
Posted by: Fred || 11/08/2013 00:00 || Comments || Link || E-Mail|| [246 views] Top|| File under:
Israel-Palestine-Jordan
Arafat polonium indicates "third party involvement" say Swiss experts


Swiss scientists have told a news conference that the late Palestinian leader Yasser Arafat did have radioactive polonium in his body. But although they acknowledge that he could have been poisoned, the experts have not confirmed that this was what killed the 75-year-old in 2004. And they have not attributed blame, either. In Gaza, one man interviewed on the street pointed to differences between Arafat and other Palestinian political leaders."Some say Mohamed Dahlan was behind the poisoning, others say Mahmoud Abbas. It is still unclear," he said.


Why use polonium, which is expensive and hard to procure with a distinctive signature, and not rat poison, which is cheap and easily explained?


But ultimately, he blamed Israel.


Naturally.


"We blame the occupation authorities who imposed a siege on him. And the occupation had agents everywhere and it is sure that they sent the poison that was placed in his food, via a collaborator."

Arafat's widow believes her husband was assassinated but the experts are cautious. At the news conference, they said the high levels of polonium found did indicate third party involvement. But they could not show categorically that polonium poisoning was the cause of death.

The Israeli government has denied any role in Arafat's death, officially caused by a massive stroke. A foreign ministry spokesman said: "This is more soap opera than science".

Posted by: Theting Glasing4448 || 11/08/2013 00:00 || Comments || Link || E-Mail|| [350 views] Top|| File under:
California high school pressured to drop 'Arab' mascot
At a Coachella Valley High School football game, you may be surprised to see belly dancers performing at halftime shows. Spectators also will find a snarling mascot wearing a headscarf firing up fans to root for the team.

This mascot has existed for nearly a century, but has now drawn the anger of an anti-discrimination group that calls the caricature offensive and stereotypical.

The American-Arab Anti-Discrimination Committee recently sent a letter to school district officials asking them to get rid of the mascot. It said, "By allowing continued use of the term and imagery, you are commending and enforcing the negative stereotypes of an entire ethnic group, millions of whom are citizens of this nation."

Superintendent Darryl Adams said the topic will be discussed at the next school board meeting. He said he was surprised by the "Arab" name when he first was hired. He said, "Being an African-American from the Deep South, I'm sensitive to stereotyping. But in this context, when this was created it was not meant in that way. It was totally an admiration of the connection with the Middle East."

The Arab mascot has been around since the 1920's and was a recognition of the area's reliance on date farming, traditionally a Middle Eastern crop. The nearby community of Mecca also pays tribute to the Middle East.
Posted by: ryuge || 11/08/2013 00:00 || Comments || Link || E-Mail|| [287 views] Top|| File under:
Who's in the News
34
[untagged]
6
Arab Spring
4
Govt of Pakistan
3
TTP
3
al-Shabaab
3
Govt of Syria
2
al-Qaeda
1
Hezbollah
1
Islamic State of Iraq & the Levant
1
Jamaat-e-Islami
1
Jemaah Islamiyah
1
PLO
1
Thai Insurgency
1
Govt of Sudan
Bookmark
E-Mail Me
The Classics
The O Club
Rantburg Store
The Bloids
The Never-ending Story
Thugburg
Gulf War I
The Way We Were
Bio
Merry-Go-Blog
Hair Through the Ages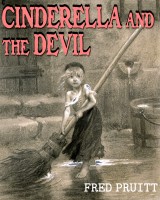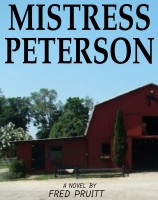 On Sale now!


A multi-volume chronology and reference guide set detailing three years of the Mexican Drug War between 2010 and 2012.

Rantburg.com and borderlandbeat.com correspondent and author Chris Covert presents his first non-fiction work detailing the drug and gang related violence in Mexico.

Chris gives us Mexican press dispatches of drug and gang war violence over three years, presented in a multi volume set intended to chronicle the death, violence and mayhem which has dominated Mexico for six years.
Click here for more information


Meet the Mods
In no particular order...


Steve White
Seafarious
Pappy
lotp
Scooter McGruder
john frum
tu3031
badanov
sherry
ryuge
GolfBravoUSMC
Bright Pebbles
trailing wife
Gloria
Fred
Besoeker
Glenmore
Frank G
3dc
Skidmark
Alaska Paul



Better than the average link...



Rantburg was assembled from recycled algorithms in the United States of America. No trees were destroyed in the production of this weblog. We did hurt some, though. Sorry.
3.214.184.223