-Short Attention Span Theater-
Teresa Heinz Kerry is reported critically ill - Boston Globe
Teresa Heinz Kerry, a leading philanthropist and wife of US Secretary of State John F. Kerry, was in critical but stable condition Sunday after being flown to Massachusetts General Hospital from Nantucket, where she had been rushed to the hospital for an undisclosed ailment, according to aides to the secretary. Heinz Kerry, 74, was stricken while at the family's vacation home, according to State Department spokesman Glen Johnson.


AoS update at 1345 CT: ahem. Let's be nice. It's the progressives who say nasty stuff when someone is deathly ill.
Posted by: Besoeker || 07/08/2013 03:49 || Comments || Link || E-Mail|| [468 views] Top|| File under:
92-Year-Old Iraqi Weds Woman Seven Decades Junior
[An Nahar] A 92-year-old Iraqi farmer married a woman 70 years his junior in a village north of Storied Baghdad


...located along the Tigris River, founded in the 8th century, home of the Abbasid Caliphate...


, he said Friday, voicing happiness at getting hitched alongside two teenage grandchildren who also tied the knot.


Have a look at the link. The little woman looks underjoyed.


Musali Mohammed al-Mujamaie married 22-year-old Muna Mukhlif al-Juburi on Thursday evening, three years after the death of his first wife of 58 years, with whom he raised 16 children in his home village of Gubban, which lies just south of the central Iraqi city of Samarra.

"I am so happy to get married with my grandsons," Mujamaie told Agence

La Belle France

Presse after the ceremony.

"I feel like a 20-year-old!"


That's why they make those little blue pills, ain't it?


Mujamaie said the marriage of his two grandsons, aged 16 and 17, was repeatedly delayed while his own wedding was being arranged, so that the three could tie the knot on the same day.

The wedding carried on for four hours, with musical and dance performances and celebratory gunfire, and was attended by local tribal and religious leaders.
Posted by: Fred || 07/08/2013 00:00 || Comments || Link || E-Mail|| [327 views] Top|| File under:
Asiana: No Mechanical Problem with Crashed Jet
[An Nahar] The South Korean Boeing 777 which crashed in the Socialist paradise of San Francisco
...where God struck dead Anton LaVey, home of the Sydney Ducks, ruled by Vigilance Committee from 1859 through 1867, reliably and volubly Democrat since 1964...
after landing short of the runway was only seven years old and had no known mechanical problems, the Asiana Airlines CEO said Sunday.

"We purchased this airplane in March 2006... currently we understand that there are no engine or mechanical problems," Yoon Young-Doo told a

presser

, adding that the two people killed were Chinese nationals.

South Korea's transport ministry said separately both the dead were female, born in 1996 and 1997.

The ministry said the plane's tail hit the runway and the aircraft veered to the left off the runway. A total of 181 people

were maimed

.

Yoon said the crew had made an in-flight broadcast as usual, "asking passengers to buckle up for landing. There was no emergency alarm".

He said one pilot had more than 10,000 flying hours, and the other more than 9,000.

"Our pilots strictly comply with aviation rules," the CEO said.

He said the two people who died were passengers seated at the back of the plane.

"Please accept my deepest apology," the CEO said, bowing in front of TV cameras at the

presser

. "We'll make our utmost efforts to cope with the tragedy."

The plane, which originated in Shanghai and picked up passengers in South Korea before heading to San Francisco, had 291 passengers and 16 crew on board. Among them, 141 were Chinese nationals, followed by 77 South Koreans, 61 Americans, one Japanese, three Indians, three Canadians, one French, one Vietnamese, three others with unidentified nationality and 16 crew.

Anxious relatives swarmed around Asiana's headquarters in Seoul, seeking details of the crash and the whereabouts of the victims.

"I'm very worried about my daughter. She called me a while ago saying she received injuries to the shoulder and legs," a middle-aged woman told journalists. "But since then, I've heard no word from her. I wonder where she is now."
Posted by: Fred || 07/08/2013 00:00 || Comments || Link || E-Mail|| [455 views] Top|| File under:
China-Japan-Koreas
Japan nuclear operators apply to restart reactors
Japanese nuclear operators on Monday applied to restart reactors under new rules drawn up following the Fukushima disaster, but early approval is unlikely as a more independent regulator strives to show a skeptical public it is serious about safety.

The ruling Liberal Democratic Party of Japan and the utilities are keen to get reactors running again to cut soaring fuel costs that have pushed the country into a record trade deficit.

But the Nuclear Regulation Authority has said it would take at least six months to review nuclear units, as it battles to build credibility with a public whose faith in nuclear power was decimated after meltdowns at Tokyo Electric Power Co's Fukushima Daiichi station.

All but two of Japan's 50 reactors have been closed in the wake of the disaster in March 2011, which forced 160,000 people from their homes, many of whom are unlikely to be able return for decades.
Posted by: g(r)omgoru || 07/08/2013 01:40 || Comments || Link || E-Mail|| [454 views] Top|| File under:
Europe
France runs vast electronic spying operation
Of course they do. Every modern nation does. Question is, do the French turn it on their own citizens (answer: yes), and do they tap-dance around their own laws (answer: of course). Hat tip to the Volokh Conspiracy.

France runs a vast electronic surveillance operation, intercepting and stocking data from citizens' phone and internet activity, using similar methods to the US National Security Agency's Prism programme exposed by Edward Snowden, Le Monde has reported.

An investigation by the French daily found that the DGSE, France's external intelligence agency, had spied on the French public's phone calls, emails and internet activity. The agency intercepted signals from computers and phones in France as well as between France and other countries, looking not so much at content but to create a map of "who is talking to whom", the paper said.

Le Monde said data from emails, text messages, phone records, accessing of Facebook and Twitter, and internet activity going through sites such as Google, Microsoft or Yahoo! was stocked for years on vast servers on three different floors in the basement of the DGSE headquarters.

The paper described the vast spying programme as secret, "outside any serious control" and illegal.


Illegal according to whom?

The metadata from phone and internet use was stocked in a "gigantic database" which could be consulted by six French intelligence and security agencies as well as the police.

The paper said Bernard Barbier, technical director of the DGSE, had previously described the system as "probably the biggest information centre in Europe after the English".

Referring to the system as a "French Big Brother", Le Monde said the French state was able to use the surveillance "to spy on anybody at any time". The paper wrote: "All of our communications are spied on."

Le Monde said that after Snowden's revelations about the NSA's Prism surveillance programme prompted indignation in Europe, France "only weakly protested, for two excellent reasons: Paris already knew about it, and it was doing the same thing".


Again, every modern state has a surveillance system to look evidence of major threats to the country, including terrorism. The issue is where you draw the line.

When revelations about the Prism programme harvesting citizens' data emerged, the French government did not immediately comment. But after fresh allegations about the US spying on the European Union and foreign embassies, including the French embassy in Washington, the president, François Hollande, said these practices must "cease immediately". France demanded the suspension of talks on the EU-US free trade pact until it had received full explanations about surveillance.


Sure buddy. Then again, we'll want an explanation from you about yours...

The foreign minister, Laurent Fabius, said this week that France did not spy on the US embassy in Paris because "between partner countries" these "were not the sorts of things that should happen". Asked about the US spying, Fleur Pellerin, the junior minister for the digital economy, told BFMTV this week that she found the "generalised surveillance of citizens" was "particularly shocking".


She's a politician, she's paid to be shocked...
Posted by: Steve White || 07/08/2013 00:00 || Comments || Link || E-Mail|| [398 views] Top|| File under:
Great White North
Canada train blast: Lac-Megantic death toll set to rise
The alternative to a Keystone Pipeline is rail transportation to ports or processing plants. How often do the opponents acknowledge the potential for these types of accidents versus alarmist spills?
Posted by: Procopius2k || 07/08/2013 00:00 || Comments || Link || E-Mail|| [549 views] Top|| File under:
India-Pakistan
PM briefed on high-speed train project
[Dawn] Prime Minister
Nawaz Sharif


... served two non-consecutive terms as prime minister, heads the Pakistain Moslem League (Nawaz). Noted for his spectacular corruption, the 1998 Pak nuclear test, border war with India, and for being tossed by General Musharraf...


and his entourage travelled in a high-speed train from Beijing to Shanghai on Saturday.

Chief Engineer and General Manager of the High-Speed Train Management Zhao Guotang gave a briefing to the prime minister on the project.

Mr Sharif expressed desire to build such projects in different cities of Pakistain to fulfil his commitment of providing comfortable transport facility to people.



Mr Zhao told Mr Sharif that the project cost about $20 million per kilometre

Mr Zhao told Mr Sharif that the project cost about $20 million per kilometre and China had achieved excellence in designing and manufacturing high-speed trains.

Around 220,000 people travel by the train daily and it covers a distance of 1,318km from Beijing to Shanghai in five hours. Almost 87 per cent of its rail track is elevated and the highest speed of the train is 310km per hour.

Executive President of China's Gezhouba company Yang Yisheng met the prime minister and expressed willingness to execute power, infrastructure and high-speed train projects in Pakistain.
Posted by: Fred || 07/08/2013 00:00 || Comments || Link || E-Mail|| [374 views] Top|| File under: Govt of Pakistan
India's First Indigenous Aircraft Carrier Near Completion
Squinty dear, you forgot the URL. Please post it in the comments.

For the moderators,
trailing wife

Canuckistan's link added. AoS.

The carrier INS Vikrant is being constructed at the Cochin shipyard and the vessel "will be floated out on Aug. 12 and taken to the repair dock to carry out remaining work," says Commo. K. Subramaniam, chairman and managing director of Cochin Shipyard Ltd. Hull work will be completed by June 2014, he adds.

The carrier is expected to be handed over to the navy for induction by January 2018. The 45,000-ton IAC is estimated to cost $5 billion.

The INS Vikrant is expected to fly the Mikoyan MiG-29K but the Indian Navy has also expressed an interest in the Rafale M (Naval variant), considered to be a much more capable aircraft.

India's second aircraft carrier, the 45,000-ton, 284-meter-long (932-ft.) INS Vikramaditya, formerly the Russian Kiev-class Admiral Gorshkov, is undergoing trials and is expected to be commisioned in the fall. The current sole carrier is the INS Virat, completed and commissioned in 1959 as the Royal Navy's HMS Hermes and then transferred to India in 1987.


Viraat is supposed to stay afloat until 2020 -- numerous refits since she was transferred to the Indian Navy, according to Wikipedia. The Gorshkov keeps getting delayed in the refit and transfer; fall 2013 is the latest in a long set of dates. The final acceptance trials are supposed to start about now.
Posted by: Squinty || 07/08/2013 00:00 || Comments || Link || E-Mail|| [349 views] Top|| File under:
Interpol to hand over Tauqir Sadiq to Pakistan today
Interpol will hand over to Pakistani authorities on Monday a top government official, Tauqir Sadiq, who is wanted in a multi-billion rupee corruption case, after a court in the capital ordered his deportation last week. An official of Pakistan's anti-corruption agency, the National Accountability Bureau (NAB), is already in the capital to take his custody and fly him back, a diplomatic source said.

Tauqir will be flown back on an Air Blue flight BA 231 to Islamabad, where authorities would investigate him on the charges of taking bribes in excess of Rs82 billion ($820 million), misuse of authority and other charges.

He arrived in the UAE in order to avoid arrest, as Pakistan's Supreme Court took suo motu action on his massive corruption stories and ordered his immediate arrest. With the help of top government leaders, Tauqir went into hiding for some time and later crossed border into Afghanistan, from where he took a flight to Nepal and managed to get visa for the UAE.

However, he was chased by the NAB which traced him in Ajman after he made telephone calls and made some financial transactions. He was later arrested and a court in Abu Dhabi heard his case and decided to deport him last week.

Tauqir is a classic case of how corrupt political elite hand-pick their friends and relatives to head public institutions in order to use them for their dirty agenda of corruption, misappropriation of funds, embezzlement and mismanagement.

A relative of a senior PPP leader, Tauqir was picked up for the job of chairman of the Oil and Gas Regulatory Authority (Ogra), which regulates the oil and gas business by fixing the prices of petroleum products and gives permission for setting up new oil and gas stations.

In few years of his service at the authority, Tauqir created havoc by accepting bribes for giving permissions to set up new CNG stations, following which the Supreme Court took notice and order a detailed investigation into his financial wrongdoings.

The previous PPP-led government protected him against the Supreme Court orders and even the investigation agencies had to slow down their efforts to arrest him and did not take any action against him.

Now, the political circumstances have changed in Pakistan, where a new government has taken office, which means he would not enjoy the protection anymore.

The National Accountability Bureau will investigate him in the light of Supreme Court directions that whether he was alone in his misdeeds apart from recovering the huge amounts taken by him as bribes.
Posted by: Steve White || 07/08/2013 00:00 || Comments || Link || E-Mail|| [314 views] Top|| File under:
Israel-Palestine-Jordan
Hamas Police Bust Money Counterfeiting Ring
[An Nahar]

Hamas, always the voice of sweet reason,

police in the

Gazoo

Strip announced on Sunday they had uncovered a counterfeiting ring that had forged some 20 million Israeli shekels ($5.47 million, 4.26 million euros) in the coastal Paleostinian territory.

Police

front man

Ayoub Abu Shaar told Agence

La Belle France

Presse three people were tossed in the slammer
Youse'll never take me alive coppers!... [BANG!]... Ow!... I quit!
last week "while distributing the false money in markets."

Hamas police described the three suspects as belonging to "the largest counterfeiting ring of 100-shekel bills in the

Gazoo

Strip".

A police officer said a search of the home of one suspect revealed "a room with paper used for forgery, in addition to machines used for counterfeiting like printers, laptops, stencils and inks.
Posted by: Fred || 07/08/2013 00:00 || Comments || Link || E-Mail|| [331 views] Top|| File under: Hamas
Israeli government approves ultra-Orthodox conscription
Israeli Prime Minister Benjamin Netanyahu's cabinet approved Sunday a draft bill that would enlist more ultra-Orthodox Jews into the military, dpa reported. Fourteen ministers voted in favour of the legislation, which now has to pass three readings in the Knesset, Israel's parliament, before becoming law. Four ministers abstained and none voted against.

Finance Minister Yair Lapid called it "a historic day."

"After 65 years, we finally end this distortion. We are all very excited," he told reporters.

The vast majority of ultra-Orthodox Jews have been exempt from military service since Israel's founding in 1948, much to the anger of many secular Jews.

Lapid made the issue of "equal sharing of the burden" a focal point of his campaigning ahead of January elections, which saw his newly founded centrist Yesh Atid party emerge as the second largest in the Knesset.

The bill requires ultra-Orthodox Jews to enlist by the age of 21, with the exception of some 1,800 a year who can continue studying the Torah instead.

Ultra-Orthodox lawmakers spoke of a "sad day" for Judaism. Many strictly religious Jews believe that by studying the Torah and serving God they are defending Israelis.

But others criticize the bill for not going far enough in upholding social equality, as secular Israelis must enlist at the age of 18 with few exceptions.

"We will make the change gradually, while taking into consideration the special needs of the ultra-Orthodox public," Netanyahu said.
Posted by: Steve White || 07/08/2013 00:00 || Comments || Link || E-Mail|| [396 views] Top|| File under:
Israel grounds warplanes after F16 crashes at sea
JERUSALEM - An Israeli F16 warplane crashed at sea on Sunday due to an engine malfunction and Israel subsequently grounded all its F15 and F16 combat aircraft pending a review of the incident, a military spokesman said.

The pilot and navigator on board managed to safely bail out of the U.S.-made plane and a military rescue unit came to evacuate them by helicopter, the spokesman and Israeli media reports said.

"An F16 combat aircraft crashed earlier today in the sea after the engine malfunctioned," the spokesman said. He added that the air force commander had decided to "ground all F16 and F15 planes until circumstances of the incident are reviewed."

Israel's Channel 2 television said that the crash occurred off the coast of the Hamas Islamist-ruled Gaza Strip.
Posted by: Steve White || 07/08/2013 00:00 || Comments || Link || E-Mail|| [456 views] Top|| File under:
Science & Technology
Missile Defense Test Conducted
The Missile Defense Agency, U.S. Air Force 30th Space Wing, Joint Functional Component Command, Integrated Missile Defense (JFCC IMD) and U.S. Northern Command conducted an integrated exercise and flight test today of the Ground-based Midcourse Defense (GMD) element of the nation's Ballistic Missile Defense System. Although a primary objective was the intercept of a long-range ballistic missile target launched from the U.S. Army's Reagan Test Site on Kwajalein Atoll, Republic of the Marshall Islands, an intercept was not achieved. The interceptor missile was launched from Vandenberg AFB, Calif.

Program officials will conduct an extensive review to determine the cause or causes of any anomalies which may have prevented a successful intercept.


If it was easy, anybody could do it
Posted by: Squinty || 07/08/2013 00:00 || Comments || Link || E-Mail|| [319 views] Top|| File under:
Who's in the News
26
[untagged]
6
Arab Spring
3
TTP
3
Hezbollah
2
Hamas
2
Govt of Syria
2
Salafists
1
Moro Islamic Liberation Front
1
Taliban
1
Thai Insurgency
1
Govt of Pakistan
1
al-Qaeda in Arabia
1
al-Qaeda
1
Indian Mujaheddin
Bookmark
E-Mail Me
The Classics
The O Club
Rantburg Store
The Bloids
The Never-ending Story
Thugburg
Gulf War I
The Way We Were
Bio
Merry-Go-Blog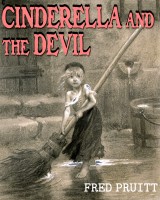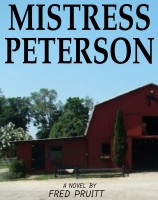 On Sale now!


A multi-volume chronology and reference guide set detailing three years of the Mexican Drug War between 2010 and 2012.

Rantburg.com and borderlandbeat.com correspondent and author Chris Covert presents his first non-fiction work detailing the drug and gang related violence in Mexico.

Chris gives us Mexican press dispatches of drug and gang war violence over three years, presented in a multi volume set intended to chronicle the death, violence and mayhem which has dominated Mexico for six years.
Click here for more information


Meet the Mods
In no particular order...


Steve White
Seafarious
Pappy
lotp
Scooter McGruder
john frum
tu3031
badanov
sherry
ryuge
GolfBravoUSMC
Bright Pebbles
trailing wife
Gloria
Fred
Besoeker
Glenmore
Frank G
3dc
Skidmark
Alaska Paul



Better than the average link...



Rantburg was assembled from recycled algorithms in the United States of America. No trees were destroyed in the production of this weblog. We did hurt some, though. Sorry.
3.216.28.250