-Short Attention Span Theater-
Facebook Chief Marches in SF Gay Pride Parade
[An Nahar] Facebook chief Mark Zuckerberg joined more than 700 of the leading social network's employees to march in a euphoric the Socialist paradise of San Francisco
...where God struck dead Anton LaVey, home of the Sydney Ducks, ruled by Vigilance Committee from 1859 through 1867, reliably and volubly Democrat since 1964...
gay Pride Parade that drew more than a million people.

Zuckerberg and others in the Facebook contingent used ink pads and rubber stamps to temporarily brand 'like' onto people's skin as the 250 official parade entries made their way through the heart of San Francisco on Sunday.

More than 1,500 photos from the parade were on display at Zuckerberg's Facebook page.

This is the third year that Facebook has taken part in the San Francisco Lesbian, Gay, Bisexual, Transgender Pride Parade.

The typically festive event was infused with additional energy due to a landmark ruling by the U.S. Supreme Court which cleared the way for same-sex marriages to resume in

Caliphornia, an impregnable bastion of the Democratic Party,

on Friday.
Posted by: Fred || 07/03/2013 00:00 || Comments || Link || E-Mail|| [6459 views] Top|| File under:
Could an Italian Scientist Pave the Way for Human Head Transplants?
[USNEWS] In what sounds like a science-fiction novel come to life, one scientist says he is close to being able to affix one person's head to another human body.


I seen dat movie. It sucked.


Italian scientist Sergio Canavero believes he has come up with an outline to successfully complete the first human head transplant in history, which could lead to solutions for those suffering from muscular dystrophy or tetraplegics with widespread organ failure.

Head transplants have been attempted since the 1950s, when Russian scientist Vladimir Demikhov experimented with dogs. Twenty years later, American neurosurgeon Robert White conducted a successful head transplant by moving the head of one monkey to the body of another. The monkey lived for several days, but because White could not connect the two spinal cords, the monkey eventually died.

Canavero describes in a recent paper a step to connect donor and recipient spinal cords -- the one component that was missing from previous procedures because the technology to do so was not yet available.

"Tomorrow is today," Canavero said in an interview. "What was impossible can happen now."

But completing a head transplant is incredibly tedious, and the spinal cord fusion hasn't been tested.

Though the procedure's name suggests otherwise, the recipient would be receiving a new body, not a new head. Both the body-recipient and the body-donor's heads are severed before the recipient's is attached to a new body.

To be transplanted, the head would have to be cooled to between 55 and 59 degrees Fahrenheit. Then, the two heads must be cut at exactly the same time and in the same operating room. Surgeons then have one hour to connect the head to the donor body, which is also cooled and placed under cardiac arrest.
Posted by: Fred || 07/03/2013 00:00 || Comments || Link || E-Mail|| [6463 views] Top|| File under:
-Signs, Portents, and the Weather-
Indonesia Quake Kills 6 Children, Traps 14, in Mosque Collapse
[An Nahar] An earthquake Tuesday killed six children and left 14 others trapped when a mosque collapsed during a Koran reading session in Indonesia's Aceh province, bringing the confirmed

corpse count

from the disaster to 11.

The strong 6.1-magnitude quake left hundreds more injured as it rocked a region that was devastated by the quake-triggered tsunami of 2004.

The earthquake reduced houses in parts of Aceh to rubble, set off several landslides and badly damaged roads.

Rescuers were struggling late Tuesday to find the children still trapped after the mosque collapse in Blang Mancung village, Central Aceh district.

"Our search and rescue teams are struggling to evacuate an estimated 14 children still trapped under the rubble," Subhan Sahara, the head of the local disaster management agency, told Agence

La Belle France

Presse.

"I hope they can be found alive but the chances are very slim," he added, explaining they were reading the Koran together when the quake struck.
Posted by: Fred || 07/03/2013 00:00 || Comments || Link || E-Mail|| [6461 views] Top|| File under:
Africa Horn
Obama's Star Power Pales Compared to African History
Everywhere he went in Africa, President Barack Obama was competing with history. There was the heroic leadership of former South African President Nelson Mandela, whose deteriorating health has captured the world's attention; the legacy in Africa of Obama's predecessor, George W. Bush, who created a widely praised program to fight HIV and AIDS on the continent; and never forget the history surrounding Obama himself, America's first black president and the son of a Kenyan man.

Against that backdrop, the initiatives Obama promoted on food security, improved health care and expanded access to electricity appeared to pale in comparison. "I know that millet and maize and fertilizer and arugula doesn't always make for sexy copy," Obama said during an event in Dakar, Senegal, last week. "If the American people knew the kind of work that was being done as a consequence of their generosity and their efforts, I think they'd be really proud."


Is that the half who pay taxes, or should the takers be proud of sending my money there, too?


The president at times seemed to be trying to will the traveling press corps and the American public back home to grasp the importance of the ventures. He took jabs at the U.S. media for only covering poverty or war in Africa and made a rare on-the-record appearance before reporters on Air Force One to give an extra boost to his program for reducing hunger.


Don't you people love him anymore? You tellin' me the thrill is gone?


The president's frustration underscored the challenges he faced during his three-country trip, which wrapped up Tuesday in Tanzania. While his Africa policies have the potential to improve the lives of millions of people on the continent, he lacks a signature initiative like Bush's anti-AIDS program, the President's Emergency Plan for AIDS Relief. [PEPFAR] But with deep family ties to the continent and inevitable comparisons to Mandela's racial barrier-breaking, the expectations for him among Africans remain exceedingly high.


Yeah. Obama breaking down the barriers. Sure. Dudes with clubs at polling places come to mind.



"Your success is our success. Your failure, whether you like it or not, is our failure," Archbishop Desmond Tutu told Obama during his weekend stop in South Africa.


But it's not racial unless a white dud - or dudette - says that

.
Despite his policy differences with Bush, Obama courageously and heroically repeatedly praised the former president's work combating HIV and AIDS, while also reminding audiences that his administration has increased the number of people benefitting from the PEPFAR program. During a news conference in Tanzania, Obama said Bush deserved "enormous credit" for saving lives in Africa and called PEPFAR one of the former president's "crowning achievements."


While also saying Obama made it better.


Obama also announced during the trip an ambitious new venture, dubbed "Power Africa," aimed at doubling access to electricity in sub-Saharan Africa. In an effort to try to shore up the sustainability of the programs, Obama focused on pressing African leaders to make government reforms and stem corruption.


"Sustainable" usually means "green", or wind-or-solar-powered. My irony meter is twitching...


It's a component of his Africa policy inspired in part by his father, who abandoned his son when he returned to Kenya when Obama was a young child, only to butt heads with higher-ranking government officials over patronage schemes that eventually cost him his job.


My poor irony meter just vaporized.
Posted by: Bobby || 07/03/2013 06:07 || Comments || Link || E-Mail|| [6457 views] Top|| File under:
Arabia
Saudis annouce two new deaths from MERS
A Saudi man and a woman have died from the MERS virus, raising the death toll from the SARS-like infection in the kingdom to 36, the health ministry said on Wednesday. Three others infected with the same virus, two in Eastern Province and one in Riyadh, have been treated, the ministry said on its website.

Like SARS, MERS appears to cause a lung infection, with patients suffering from fever, coughing and breathing difficulties. But it differs in that it also causes rapid kidney failure.
Ramadan begins in about a week.
The Hajj begins in mid Oct.
While most of the cases have been concentrated in Saudi Arabia, the MERS virus has also spread to neighboring Jordan, Qatar and the United Arab Emirates.

Cases have also been found in France, Germany, Italy, Tunisia and Britain, although most of these patients had been transferred for care from the Middle East or had travelled to the Middle East and become ill after they returned, the World Health Organisation said.
Posted by: lord garth || 07/03/2013 08:40 || Comments || Link || E-Mail|| [6462 views] Top|| File under:
Bangladesh
No doubt about article by Khaleda
[Bangla Daily Star] The Washington Times yesterday confirmed publishing an article by BNP Chairperson
Khaleda Zia
Three-term PM of Bangla, widow of deceased dictator Ziaur Rahman, head of the Bangla Nationalist Party, an apparent magnet for corruption ...
on January 30, which called upon western leaders to save the country's democracy by putting pressure on the government.

The confirmation came hard on the heels of Khaleda's denial in parliament on June 29 of sending any write-up to the US newspaper.

Contacted by The Daily Star yesterday, The Washington Times Executive Editor David S Jackson in an email said his newspaper did carry an article by Khaleda titled "ZIA: The thankless role in saving democracy in Bangladesh."

"The article that appeared in The Washington Times [The thankless role in saving democracy in Bangladesh] was submitted to us by Mark Pursey, a London-based intermediary acting on behalf of Begum Khaleda Zia," Jackson wrote to this correspondent.

He added: "We have been in touch with Mr. Pursey both before and after the publication of the article and we are confident in its authenticity."

Mark Pursey is Founding Managing Partner of a UK-based communications consultancy firm, BTP Advisers.

Asked to comment on Khaleda's denial, BNP Vice Chairman Shamsher Mobin Chowdhury last night said, "What she [Khaleda Zia] said on the floor of the parliament.....that's the situation."

Shamsher, now on a visit to Thailand, declined to comment further on the issue, which has already stirred a huge political debate in the country.

The January 30 byline write-up, which appeared in the opinion section of The Washington Times, drew huge public attention. At the bottom of the article, Khaleda was identified as former prime minister and current leader of opposition.

There was a reference to GSP in one part of the article.

"They [the US authorities] also must explain to Ms. Hasina that general preferences for trade will be withdrawn if those who support workers' rights and have political views opposed to those of the prime minister are not now allowed to express their beliefs," the article read.

But two days after the US suspended the GSP facility for Bangladesh, Khaleda denied having sent any write-up to the US daily.

Prime Minister Sheikh Hasina

...Bangla dynastic politician and current Prime Minister of Bangladesh. She has been the President of the Bangla Awami League since the Lower Paleolithic. She is the eldest of five children of Sheikh Mujibur Rahman, the founding father of Bangla. Her party defeated the BNP-led Four-Party Alliance in the 2008 parliamentary elections. She has once before held the office, from 1996 to 2001, when she was defeated in a landslide. She and the head of the BNP, Khaleda Zia show such blind animosity toward each other that they are known as the Battling Begums..
, who was in the House during Khaleda's statement of denial on June 29, showed a copy of the article.

But Khaleda went on saying: "It's not written by me."
Posted by: Fred || 07/03/2013 00:00 || Comments || Link || E-Mail|| [6457 views] Top|| File under:
Economy
UnitedHealth to exit individual insurance market in California
[LATIMES] The nation's largest health insurer, UnitedHealth Group Inc., is leaving California's individual health insurance market, the second major company to exit in advance of major changes under the Affordable Care Act.

UnitedHealth said it had notified state regulators that it would leave the state's individual market at year-end and force about 8,000 customers to find new coverage. Last month, Aetna Inc., the nation's third-largest health insurer, made a similar move affecting about 50,000 existing policyholders.

Both companies will keep a major presence in California, focusing instead on large and small employers.
Posted by: Fred || 07/03/2013 00:00 || Comments || Link || E-Mail|| [6466 views] Top|| File under:
India-Pakistan
Police seize huge cache of arms
[Pak Daily Times] HANGU: The police have recovered huge cache of arms and ammunition during various raids in different areas of the city and tossed in the calaboose
Don't shoot, coppers! I'm comin' out!
31 proclaimed offenders wanted in various cases of heinous nature. Talking to journalists on Tuesday, District Police Officer (DPO) Sajjad Khan said the operations were conducted in Sarkanda, Bakto, Kando Kelly, Mero Bak Banda, Lakhti Banda, Spin Khawary, Warasta, Duaba and Thall areas that led to recovery of 35 Kalashnikovs, 27 rifles, 29 guns, 71 pistols, two HMG, seven RPGs, three hand grenades and 4322 cartridges from the possession of outlaws. The DPO said 23 kilograms hashish was also seized. During the cleanup operation, he said 31 proclaimed offenders including five

faceless myrmidons

and 190 suspects were arrested.
Posted by: Fred || 07/03/2013 00:00 || Comments || Link || E-Mail|| [6458 views] Top|| File under:
Israel-Palestine-Jordan
Jordan blocks 254 news websites for having no licence
[Al Ahram] The Jordanian government said on Tuesday that it had blocked 254 unlicensed news websites, 16 of them in the previous two days, using powers under a 2012 law criticised as a threat to freedom of expression.

Fayez Shawabkeh, head of the Press and Publication Department said: "16 local news websites were blocked in the past two days after carefully examining their situation.

"This brings the total number of sites the PPD blocked recently to 254, while 111 sites have obtained licences."

On June 3, authorities said they would block nearly 300 out of 400 local news websites "for failing to obtain the necessary licensing," under last year's controversial legislation.

The law gave the government powers to regulate "electronic publications," requiring them to register with the PPD and obtain a licence.

It stipulates that the chief editors of news websites must be members of the Jordan Press Association, giving the government the right to censor content and hold journalists liable for comments posted on webpages.

The PPD has insisted "the decision does not seek to restrict freedoms," and that "the objective is to organise the work of these websites."

"I call on all local news websites to correct their status in line with the law. Operating outside the law, which we will continue to apply, will not be in their interest," Shawabkeh warned.

Journalists accuse the government of seeking to control who can publish news.

One of the sites blocked in the past two days is 7iber, Arabic for "ink".

Its editor, Lina Ejeilat, told AFP 7iber was an interactive website that published reports and features from contributors, and said it should not be covered by the legialation.

"We are a blog and definitely not a news website," she said.

Shawabkeh disagreed, saying that "7iber is registered at the trade and industry ministry as a news website and posts news and political analyses about Jordan, which means that the law applies to it."

The PPD's decision drew renewed criticism of Jordan from international human rights
...not to be confused with individual rights, mind you...
watchdogs, as well as from journalists, activists and the main opposition group, the

Moslem Brüderbund

, who saw it as an attempt to impose censorship.
Posted by: Fred || 07/03/2013 00:00 || Comments || Link || E-Mail|| [6458 views] Top|| File under:
Government
Study shows veterans must navigate hundreds of forms, more than a dozen agencies for services
[FOXNEWS] A new study released ahead of the Fourth of July holiday sheds more light on the tangle of paperwork facing America's veterans -- showing they're up against as many as 613 forms across 18 agencies as they seek services. The study by the American Action Forum also found the paperwork -- in part the result of roughly 31 million Veterans Affairs claims alone each year -- takes federal employees roughly 43.3 million hours to process.
Posted by: Fred || 07/03/2013 00:00 || Comments || Link || E-Mail|| [6465 views] Top|| File under:
Who's in the News
36
[untagged]
17
Arab Spring
3
Govt of Syria
3
Govt of Pakistan
3
Hezbollah
2
Salafists
2
al-Shabaab
2
al-Qaeda in Pakistan
1
Hamas
1
Govt of Iran
1
Jamaat-e-Islami
1
TTP
1
Thai Insurgency
1
al-Qaeda in Iraq
Bookmark
E-Mail Me
The Classics
The O Club
Rantburg Store
The Bloids
The Never-ending Story
Thugburg
Gulf War I
The Way We Were
Bio
Merry-Go-Blog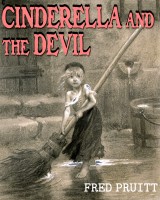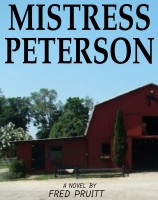 On Sale now!


A multi-volume chronology and reference guide set detailing three years of the Mexican Drug War between 2010 and 2012.

Rantburg.com and borderlandbeat.com correspondent and author Chris Covert presents his first non-fiction work detailing the drug and gang related violence in Mexico.

Chris gives us Mexican press dispatches of drug and gang war violence over three years, presented in a multi volume set intended to chronicle the death, violence and mayhem which has dominated Mexico for six years.
Click here for more information


Meet the Mods
In no particular order...


Steve White
Seafarious
Pappy
lotp
Scooter McGruder
john frum
tu3031
badanov
sherry
ryuge
GolfBravoUSMC
Bright Pebbles
trailing wife
Gloria
Fred
Besoeker
Glenmore
Frank G
3dc
Skidmark
Alaska Paul



Better than the average link...



Rantburg was assembled from recycled algorithms in the United States of America. No trees were destroyed in the production of this weblog. We did hurt some, though. Sorry.
3.236.222.124

Help keep the Burg running! Paypal: