-Lurid Crime Tales-
Today's Idiot
FROLOVO, Russia, June 22 (UPI) -- A Russian was arrested for

making off with

a bridge this week after police said they followed drag marks to his home.


Stealing a bridge, eh? "Tell me/Where in the world is/Carmen Sandiego?"


The 23-year-old

beauzeau

in the northern Vologda region apparently hooked the small steel bridge to his tractor and hauled it away to sell as scrap metal.


Gives new meaning to the phrase "pons asinorum".


Police told Russia's RIA Novosti news agency they followed the trail the bridge

[sic]

left on the ground to the suspect's house in the village of Frolovo. The man had allegedly used a cutting torch to

disassemble the bridge

, but had not yet sold them.
"So, I just need to find buyers for this--"
"Police! Freeze!"
"****!"
RIA Novosti said the alleged bridge thief was added to the roster of daring Russian

unauthorized removals of items made from metallic elements

, which includes several locomotives and a special bicycle ridden by a circus bear.


Robbing a bear? Can you say "Darwin Award"?
Posted by: Korora || 06/24/2013 00:00 || Comments || Link || E-Mail|| [412 views] Top|| File under:
Godfather Style Slaying Lifts Marseille Murder Toll
[An Nahar] A 27-year-old man has been shot dead in Marseille in a slaying reminiscent of a scene from "The Godfather" that was the 10th murder of its kind in and around the city this year and the 34th since the start of 2012.

Djibril "Jean-Pierre" Abbas, who had a record of violent armed robbery and drugs offenses, was shot around 30 times after being ambushed by three men as he left a girlfriend's home in the Bon Secours district of the southern port on Saturday evening, police said.

The BMW he was driving was riddled with more than 40 bullet holes and police said the murder scene was strewn with shells of the kind used with Kalashnikov automatic rifles.

"This was a real ambush," a police source said of an attack that, in its brutality, recalled the killing of fictional mafia don Sonny Corleone in "The Godfather".

As in the post-war New York of Francis Coppola's 1972 masterpiece, the real-life contemporary violence in Marseille has its roots in feuds between rival gangs involved in the southern port's drugs trade, police say.

Gang-related murders this year have included one last month in which a 17-year-old dealer was shot 20 times with an automatic pistol and a double killing in March that took place in broad daylight and was witnessed by children on a rundown social housing estate.

The latter incident sparked a protest movement among local residents who have called on the government to put in place a "Marshall plan" for the city's poorest neighborhoods.
Posted by: Fred || 06/24/2013 00:00 || Comments || Link || E-Mail|| [294 views] Top|| File under:
Dutch Police Detain Joyriding Brothers, 5 and 7, after Crash
[An Nahar] Dutch police on Saturday briefly detained two brothers aged five and seven who crashed a car after a mile-long joyride.

"A police patrol this morning saw a car with the doors open and two young boys stood next to it," in Bloemendael, west of Amsterdam, police spokeswoman Lenny Beijerbergen told Agence France Presse.

"The seven-year-old boy told police that he had driven the car around one-and-a-half kilometers (one mile), hit a metal post on the pavement and come to a standstill," Beijerbergen said.

A policeman tweeted a photo of the crash scene, saying that the car belonged to the boys' grandmother.

The photo, which was quickly removed from Twitter, showed the boys, the car and the uprooted post in a residential street strewn with debris from the car.



"At least I had my seat belt on! And my brother was in the child's seat," the seven-year-old driver said

"At least I had my seat belt on! And my brother was in the child's seat," the seven-year-old driver said when police turned up, national news agency ANP reported.

"The boys were taken to the police station, given a talking to and made aware of what they've done," Beijerbergen said.

"Then they were taken home. Thankfully they were both unhurt."

She said there was considerable damage to the car and the pavement.

"This is really quite remarkable, I've never seen anything like it, seven is very young," Beijerbergen said.
Posted by: Fred || 06/24/2013 00:00 || Comments || Link || E-Mail|| [385 views] Top|| File under:
Africa Horn
15 killed in grenade attack in Kenya
[Pak Daily Times] At least 15 people were killed in a grenade attack on Sunday in a remote village in northern Kenya where low-key clan

festivities

have displaced hundreds of people in the past week, the Kenya

Red Thingy

and local officials said.

Pastoralist communities in northern Kenya have long wrangled over the control of highly valuable grazing land.

But the fighting, in which more than 20 villagers have been killed in the past two days in Mandera county, near the east African nation's frontier with Æthiopia and Somalia, has marked an escalation in tension.

Residents say the political class in the area are using clan militia to jostle for top positions in the local administration and to settle old scores.
Posted by: Fred || 06/24/2013 00:00 || Comments || Link || E-Mail|| [278 views] Top|| File under:
12 Sudanese Hajj applicants get smote. Or is it 'smitten?'
[ENGLISH.ALARABIYA.NET] Twelve Sudanese were killed on Sunday when a wall collapsed as they waited to submit their applications for the annual Hajj pilgrimage, official TV said.


Smote them dead on the spot, did He? Wonder what they did to get that?


The accident happened in Gedaref town southeast of the capital Khartoum, Sudan TV reported.
"We're here to go on the haj!"
[CRUMBLE! CRASH!]
"Not me! I ain't goin'!"
A witness, Ahmed Hashim, told AFP that the victims were crushed by the exterior brick wall, a type of fence, which suddenly collapsed outside a government office.

"A group of people had come to submit their applications for the Hajj," said Hashim, a shopkeeper near the accident site.

It was not immediately clear why the wall collapsed.
We know why.
The Hajj pilgrimage is one of the five pillars of Islam and must be performed at least once in a lifetime by those who are able to make the journey to Mecca, in Soddy Arabia.


...a kingdom taking up the bulk of the Arabian peninsula. Its primary economic activity involves exporting oil and soaking Islamic rubes on the annual hajj pilgrimage. The country supports a large number of princes in whatcha might call princely splendor. When the oil runs out the rest of the world is going to kick sand in the Soddy national face...




Guess they missed out on that pillar, huh?



Posted by: Fred || 06/24/2013 00:00 || Comments || Link || E-Mail|| [397 views] Top|| File under:
Africa Subsaharan
Nelson Mandela in Critical Condition
Nelson Mandela, the former president of South Africa, took a turn for the worse and was in critical condition today in his battle with a lung infection, according to a statement from the South African president's office.

"The doctors are doing everything possible to get his condition to improve and are ensuring that Madiba is well-looked after and is comfortable. He is in good hands," South African Jacob Zuma said, using Mandela's tribal nickname.

Mandela had been listed in "serious but stable condition" for since he entered the hospital June 8. Mandela was rushed to the hospital in the early morning hours of June 8, after his health deteriorated rapidly from a recurring lung infection. The 94-year-old Nobel Peace prize winner's medical team informed the president's office that Mandela's condition become critical over the past 24 hours, according to the statement.

Zuma reiterated today that Mandela's health was not compromised when the ambulance that was bringing him to the hospital broke down.

"There were seven doctors in the convoy who were in full control of the situation throughout the period. He had expert medical care," Zuma said. "The fully equipped military ICU ambulance had a full complement of specialist medical staff including intensive care specialists and ICU nurses. The doctors also dismissed the media reports that Madiba suffered cardiac arrest. There is no truth at all in that report."

Mandela was forced to wait for a second ambulance after the first one broke down, the South African government admitted Saturday.

"When the ambulance experienced engine problems it was decided that it would be best to transfer to another military ambulance which itself was accompanied for the rest of the journey by a civilian ambulance," the president's office said Saturday.
Posted by: Steve White || 06/24/2013 00:00 || Comments || Link || E-Mail|| [298 views] Top|| File under:
Arabia
Saudi seeks economic boost with switch to Fri-Sat weekend
[ENGLISH.ALARABIYA.NET] Soddy Arabia


...a kingdom taking up the bulk of the Arabian peninsula. Its primary economic activity involves exporting oil and soaking Islamic rubes on the annual hajj pilgrimage. The country supports a large number of princes in whatcha might call princely splendor. When the oil runs out the rest of the world is going to kick sand in the Soddy national face...


has changed its official weekend to Friday and Saturday, state news agency SPA reported.

A statement on SPA said the change, decreed by King Abdullah, will take effect as of this weekend, "for the sake of putting an end to the negative effects and the lost economic opportunities consistently associated with variation based on work days between local departments, ministries and institutions and the regional and international counterparts."

The move brings the kingdom in line with the rest of the Gulf, as well as being closer to the working hours of international financial markets and businesses.

The Saudi financial market, the largest Arab bourse in capitalization, works five days per week but with the previous Thursday and Friday weekend, only three days had matched those of the main global markets.

In April, the Saudi Shura Consultative Council had agreed to study a recommendation to switch the Islamic weekend in the kingdom to Friday and Saturday.
Posted by: Fred || 06/24/2013 00:00 || Comments || Link || E-Mail|| [296 views] Top|| File under:
Britain
Britain Plans Visa Bonds for 'High-Risk' Asians, Africans
[An Nahar]

Britannia

is planning to force visitors from India, Pakistain, Nigeria and other countries whose nationals are deemed to pose a "high risk" of immigration abuse to provide a cash bond before they can enter the country, a report said Sunday.

The Sunday Times newspaper said that from November, a pilot scheme would target visitors from those three countries plus Bangladesh, Sri Lanka and Ghana.

Visitors aged 18 and over would be forced to hand over £3,000 ($4,600, 3,500 euros) from November for a six-month visit visa.

They will forfeit the money if they overstay in

Britannia

after their visa has expired.

Initially the scheme will target hundreds of visitors, but the plan is to extend it to several thousand, according to the broadsheet's front-page report.

The weekly paper said the move by Home Secretary Theresa May is designed to show that Prime Minister
David Cameron
... has stated that he is certainly a big Thatcher fan, but I don't know whether that makes me a Thatcherite, which means he's not. Since he is not deeply ideological he lacks core principles and is easily led. He has been described as certainly not a Pitt, Elder or Younger, but he does wear a nice suit so maybe he's Beau Brummel ...
's Conservative Party is serious about cutting immigration and abuses of the system.

The populist United Kingdom Independence Party has been encroaching on the Conservatives' traditional core vote in recent months.

Cameron wants annual net migration down below 100,000 by 2015.
Posted by: Fred || 06/24/2013 00:00 || Comments || Link || E-Mail|| [298 views] Top|| File under:
India-Pakistan
Five of family slaughtered
[Pak Daily Times] Unidentified men killed five members of a family in Rajana village of Toba Tek Singh in the night between Saturday and Sunday. Police said the accused barged into a house in village Rajana, Chak 264, tied their victims' arms and slit their throats. The deceased were identified as Javed, his wife Tahira, their two sons, eight-year-old Ali Hassan and six-year-old Mohsin, and four-year-old daughter. Police shifted the bodies to hospital for postmortem and opened investigation. Police have arrested the wife of accused Imran and launched a search for him.
Posted by: Fred || 06/24/2013 00:00 || Comments || Link || E-Mail|| [315 views] Top|| File under:
Seminary students urged to acquire modern education
[Pak Daily Times] Scholars, intellectuals and

holy man

s have stressed the need for scholars and students of Madaris Arabia to get acquainted with modern subjects.

During their speeches at a training session organised by the Pakistain Ulema Council (PUC), they said that being an expert of religious education, an educator should also have the knowledge of worldly matters.

In their lectures to students, PUC Central Chairman Hafiz Muhammad Tahir Mehmud Ashrafi, prominent intellectual Allama Sidiq Azhar, Mian Saifur Rehman, Khushnud Ali Khan, Tahir Malik and Dr Khaliqur Rehman provided guidance on different religious and worldly matters. They said that present-day circumstances required the scholars and students to get acquainted with modern subjects and focus on inter-faith and inter-sectarian dialogue. The leaders said that in order to mitigate the concerns that have been created or are being created about the students and scholars of Madaris Arabia, it was important to tell the world that Madaris Arabia were the true representatives of Islam. Those who use their seminaries to promote terrorism, extremism, inter-faith and inter-sectarian divisions and conflict are not the representatives of Islam, they said. The students and scholars, who attended the training session, appreciated the efforts of the PUC. They said that training sessions like these would provide guidance to the scholars and students of religious seminaries, and help them acquire awareness of the demands of present-day circumstances and guide them on what they needed to do in order to meet these demands.
Posted by: Fred || 06/24/2013 00:00 || Comments || Link || E-Mail|| [387 views] Top|| File under: Govt of Pakistan
Kidnapping for ransom 'industry' booming in Karachi
[Pak Daily Times] The port city having fame for its industries has now given birth to a unique yet frightening industry of 'kidnapping for ransom', within few months this industry has generated huge money at the cost of life and peace in metropolis.

According to the data available to the sources in Citizens Police Liaison Committee (CPLC), from January to June 2013 about 74 cases have been registered. While in year 2012 the kidnappings done for ransom money broke all the records as 132 cases were registered at various

cop shoppe

s of the city.

It is pertinent to mention here, keeping the performance of the police department, that more than 50 percent of affectees never complained or reported the incident with police, but preferred to pay a huge amount for the safe recovery of their love ones. The number of unreported cases is much higher than those being reported.

SSP Anti Violent Crime Cell (AVCC) Niaz Ahmed Khoso told this scribe that 66 of the total 74 kidnapping cases were resolved, while police is trying hard to recover the remaining 8 victims still in the custody of kidnappers. However,


there's no worse danger than telling a mother her baby is ugly...


sources said most of these cases were settled after paying ransom money to the captors.

The trend of kidnapping for ransom is the easiest way to make money. Kidnapers demand money for the release of kidnapee, where majority of people are willing to pay ransom for the release of their loved ones.

Sources privy to the matter said that areas including Super Highway, Northern Bypass, Gulshan-e-Iqbal, Defence, Gulistan-e-Jauhar, Shah Latif Town, Gadap Town and Bin Qasim Town are most hit by this menace.

CPLC revealed that majority of the affected families declined to register the case and also restrained police from interference for recovery of victims. They pointed out that there are two kinds of kidnapping gangs operating in the city.

The major groups are operating from interior Sindh, where such sort of group has been operating for long, whereas, the recently emerging groups hold affiliation with different terrorist organizations.

Sources further revealed that a few of the groups were locally operating while many of them were circumstantial group formed because of poverty. They said that intercity groups were usually taking the victims to their hometowns, where accessibility of law enforcers is limited because of the tribal system.
Posted by: Fred || 06/24/2013 00:00 || Comments || Link || E-Mail|| [312 views] Top|| File under:
Israel-Palestine-Jordan
Jews in Afghanistan
h/t Donald Sensing


A trove of ancient manuscripts in Hebrew characters rescued from caves in a Taliban stronghold in northern Afghanistan is providing the first physical evidence of a Jewish community that thrived there a thousand years ago.
Posted by: g(r)omgoru || 06/24/2013 15:39 || Comments || Link || E-Mail|| [316 views] Top|| File under:
Home Front: Culture Wars
David Gregory to Glenn Greenwald: Are your papers in order?
Hot Blue on Blue action.
See everything!
From TFA:

NBC's David Gregory is taking a lot of heat for asking the Guardian's Glenn Greenwald on Sunday's Meet the Press if he should be charged with a crime for aiding and abetting National Security Agency leaker Edward Snowden.


Point 1: if Champ and Holder can investigate Dave Rosen of the AP, they should be investigating Greenwald. If they do the former but not the latter it's the sort of educational glaring inconsistency that explains everything.

Point 2: if David Gregory can't see how idiotic it is for a journalist to be advocating that another journalist should be charged for leaking information, then it just makes clear that Gregory is so deep in the tank for Obama that he's grown gills.

Someone quipped on Twitter Sunday this is like watching Hitler attack Stalin. Hard to know who to root for...

It doesn't make me happy but I'll root for Stalin every time. But then again, to everyone's surprise (including mine) I live in Communist China now. There's no sales tax here and I don't pay a dime to the IRS. And when the ChiComs read all my emails and monitor my internet searches, at least they are up-front about it.
Posted by: badanov || 06/24/2013 00:00 || Comments || Link || E-Mail|| [1217 views] Top|| File under:
Who's in the News
29
[untagged]
6
Salafists
2
Arab Spring
2
Govt of Pakistan
2
Govt of Syria
1
Baloch Liberation Army
1
Commies
1
Govt of Iran
1
Palestinian Authority
1
Taliban
1
Thai Insurgency
1
TTP
1
al-Nusra
1
al-Qaeda in Iraq
1
al-Qaeda in North Africa
1
al-Qaeda in Pakistan
Bookmark
E-Mail Me
The Classics
The O Club
Rantburg Store
The Bloids
The Never-ending Story
Thugburg
Gulf War I
The Way We Were
Bio
Merry-Go-Blog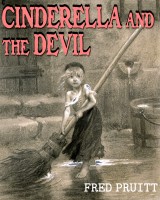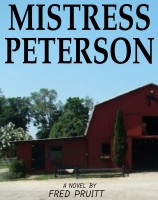 On Sale now!


A multi-volume chronology and reference guide set detailing three years of the Mexican Drug War between 2010 and 2012.

Rantburg.com and borderlandbeat.com correspondent and author Chris Covert presents his first non-fiction work detailing the drug and gang related violence in Mexico.

Chris gives us Mexican press dispatches of drug and gang war violence over three years, presented in a multi volume set intended to chronicle the death, violence and mayhem which has dominated Mexico for six years.
Click here for more information


Meet the Mods
In no particular order...


Steve White
Seafarious
Pappy
lotp
Scooter McGruder
john frum
tu3031
badanov
sherry
ryuge
GolfBravoUSMC
Bright Pebbles
trailing wife
Gloria
Fred
Besoeker
Glenmore
Frank G
3dc
Skidmark
Alaska Paul



Better than the average link...



Rantburg was assembled from recycled algorithms in the United States of America. No trees were destroyed in the production of this weblog. We did hurt some, though. Sorry.
3.237.254.197