-Short Attention Span Theater-
India says goodbye to telegram

[Bangla Daily Star] Indian authorities have decided to discontinue its telegram services from July 15 STOP

The age of smart phones, emails and SMS seems to have pushed the humble telegram service to a quiet corner of museum with the state-owned BSNL deciding to shut down the service that had functioned for 160 yearsd STOP

Once the main source of quick and urgent communication, good or bad, the service found itself struggling with the advent of technology and newer means of communication STOP

As per a circular issued by Shameem Akhtar, senior general manager (Telegraph Services) of Bharat Sanchar Nigam Ltd (BSNL), the telegraph service is to be discontinued with effect from July 15, 2013 STOP

Faced with declining revenues, the government had in May 2011, revised the telegram charges after a gap of 60 years, in a last-ditch attempt to make the legacy commercially viable. But the increase could not keep the service afloat STOP

END OF MESSAGE
Posted by: Fred || 06/14/2013 00:00 || Comments || Link || E-Mail|| [6467 views] Top|| File under:
Dog owners in one neighborhood have to get their dog swabbed to keep track of poop
[WHPTV] For people living in a York County [PA] condominium complex, they'll soon have to get their dogs swabbed for DNA because of what officials are calling a growing problem.

Chestnut Pointe Condo Association Board members said they will soon implement a program using "Poo-Prints", after some people have not been able to clean up after their dogs.


You're not allowed to fling dog turds at politicians in Pennsylvania, so the droppings have no practical use.


According to a message posted on the Dallastown condo's mailbox area and sent individually to the owners or renters of the 12 units, there have been complaints that messes are left on the grasses. One resident told CBS 21 News that because of the feces on the ground, some people have stepped in it and brought it inside the home, staining the carpets.


Ummm... A dozen units? Approximately 24 adults, assuming each is inhabited by married or cohabiting couples? How many of the households are represented on the condo association?


"We have talked to a lot of experts in the field and this is the best solution we could have come up with," said Lee March, a resident and the board's president.


He should have talked to someone with a bit of common sense, rather than relying on experts in the field of dog poop.


"Parents don't want their children playing in the grass because there's dog poop everywhere, " she said.


One method of coping with the problem would be for anyone else present to holler "Hey! Pick up your dog poop!" Eventually everyone in the community will know who doesn't pick up his dog poop and they can start bagging it for them and leaving it on their doorstep. Or not bag it.


Last week, the Board posted the notice where they have to have their dogs swabbed for the DNA. The association will pay for the costs, according to the statement, but after June 21st, residents who missed out on it or buy a new pet, will have to pay for the DNA tests and lab work which could add up $90.
Posted by: Fred || 06/14/2013 00:00 || Comments || Link || E-Mail|| [6469 views] Top|| File under:
Africa Horn
Ethiopia Ratifies Nile Share Deal amid Row with Egypt
[An Nahar] Æthiopia's parliament ratified a controversial treaty Thursday ensuring its access to Nile water resources, amid bitter arguments with Egypt triggered by an Æthiopian dam project.

The deal replaces a colonial-era agreement that granted Egypt and Sudan the majority of water rights and allows upstream countries to implement irrigation and hydropower projects without first seeking Egypt's approval.

"Parliament approved and passed a law that incorporates the treaty into domestic law," government

front man

Shimeles Kemal told Agence

La Belle France

Presse.

Egypt and Sudan have not signed the Cooperative Framework Agreement (CFA) led by the Nile Basin Initiative, but six upstream nations have.

In addition to Æthiopia, Burundi, Kenya, Rwanda, Tanzania and Uganda have all signed, while Democratic Republic of the Congo
...formerly the Congo Free State, Belgian Congo, Zaire, and who knows what else, not to be confused with the Brazzaville Congo aka Republic of Congo, which is much smaller and much more (for Africa) stable. DRC gave the world Patrice Lumumba and Joseph Mobutu, followed by years of tedious civil war. Its principle industry seems to be the production of corpses. With a population of about 74 million it has lots of raw material...
and newly independent South Sudan have said they also intend to join.

For decades, Egypt held veto rights over all upstream projects, following powers granted by a 1929 colonial-era treaty with

Britannia

.

Egypt's subsequent 1959 deal with Sudan gave the two downstream countries more than 90 percent control of Nile waters.

Æthiopia inked the deal in May 2010, and its ratification by parliament comes amid rising tensions between Addis Ababa and Cairo over Æthiopia's construction of the Grand Renaissance Dam on the Blue Nile.

Egyptian President Mohamed Morsi has warned that "all options are open" over the construction of the dam, but Æthiopia insists it will not go to war with its neighbor, dismissing Morsi's words as "empty and violent rhetoric."

Æthiopia began diverting the Nile river last month, paving the way for the construction of the $4.2 billion (3.2 billion euro) Grand Renaissance Dam, set to become Africa's biggest hydroelectric dam when completed.

The Horn of Africa country has pledged to press ahead with the dam, despite Egypt's fury.

Shimeles said the deal replaces the "unjust" agreements of 1929 and 1959 that awarded Sudan and Egypt control of the lion's share of the river, and says the agreement ensures equitable access to Nile waters.

"Æthiopia has never considered the 1959 (and) 1929 agreements binding, as it has never been a party to it," Shimeles.

"The CFA is a response to the unjust colonial imposition on the part of the riparian states, preventing them from exploiting equitably the Nile resources," he added.

Posted by: Fred || 06/14/2013 00:00 || Comments || Link || E-Mail|| [6465 views] Top|| File under: Arab Spring
Africa North
Clashes Erupt as Tunisia Court Jails Rapper for Two Years
[An Nahar] A Tunisian rapper was handed a two-year jail sentence on Thursday for insulting the police in a song, an Agence

La Belle France

Presse journalist reported, with the court ruling sparking

festivities

between his supporters and police.

Ala Yaacoub, better known by his rap name "Weld El 15", was being retried at the same court in a Tunis suburb that had convicted him in absentia in March, after he handed himself him in to face justice.

As the judge read out the verdict, shouts of protest erupted in the court room from his supporters who were swiftly expelled by police, with some of them beaten outside the building.

There was evidence of tear gas outside the court house, but it was not clear who had fired it. The police blamed friends of the singer.

"The sentence is very tough for an artist who decided of his own accord to face justice," said Yaacoub's lawyer Ghazi Mrabet.

"It is particularly unfair that no text exists for suppressing a work of art."

Yaacoub, who was in hiding, was given a two-year jail sentence in March after posting a rap video called "The Police are Dogs" on the Internet.

He later turned himself in.

The lawyer said he was charged with conspiracy to commit violence against public officials, and insulting the police, offences punishable by up to seven years in prison.

Before the trial opened on Thursday, Yaacoub had said he was afraid and criticized the authorities for not respecting freedom of speech.

"I am afraid because in a country like Tunisia the law is not applied; you can expect anything," he told AFP.

"In the song, I used the same terms that the police used to speak about the youth. The police have to respect citizens if they want to be respected," Yaacoub added.

In the video the singer is heard saying: "Police, magistrates, I'm here to tell you one thing, you dogs; I'll kill police instead of sheep; Give me a gun I'll shoot them."
Posted by: Fred || 06/14/2013 00:00 || Comments || Link || E-Mail|| [6463 views] Top|| File under: Arab Spring
Africa Subsaharan
Zimbabwe PM rejects July election date
[Al Jazeera] Morgan Tsvangirai, the prime minister of Zim-bob-we, has rejected a plan by President Bob Muggsy Mugabe


Octogenarian President-for-Life of Zim-bob-we who turned the former Breadbasket of Africa into the African Basket Case...


to hold an election on July 31, accusing the country's leader of violating the constitution.

Tsvangirai said that Mugabe was creating a political crisis in the southern African country, and that an election could be held no earlier than August 25.

Addresing a news conference on Thursday, the PM said that Mugabe had violated a power-sharing agreement, set up after bloody and disputed polls five years ago, under which he has been a partner in a factious unity government.

"Mugabe is deliberately precipitating a constitutional crisis," Tsvangirai told a news conference. "As prime minister I cannot and will not accept this."He reiterated his view that the state media and security forces needed to be reformed before any poll to ensure it was fair.
Posted by: Fred || 06/14/2013 00:00 || Comments || Link || E-Mail|| [6470 views] Top|| File under:
The Grand Turk
Turkey Protesters Reject Erdogan's 'Last Warning'
[An Nahar] Turkish protesters said Thursday they would remain in Istanbul's Gezi Park despite a "last warning" by Prime Minister Recep Tayyip Erdogan to evacuate the green patch at the center of deadly anti-government unrest.

"We will stay in Gezi Park with all our demands and sleeping bags," Taksim Solidarity, the core group behind the campaign to save the park, said in a statement, rejecting the government's proposal to hold a referendum on the site's controversial redevelopment.

Earlier on Thursday, Erdogan issued a "last warning" for thousands of protesters to evacuate the park.

"I'm making my last warning: mothers, fathers please withdraw your kids from there," Erdogan said in a live television broadcast. "We cannot wait any longer because Gezi Park does not belong to occupying forces. It belongs to everybody."

The premier urged environmental protesters to withdraw so that police could clear the site of "illegal organizations."

"Don't sadden us anymore, let us clean Gezi park and return it to its rightful owners... the people of Istanbul."

Posted by: Fred || 06/14/2013 00:00 || Comments || Link || E-Mail|| [6460 views] Top|| File under: Arab Spring
Erdogan meets opponents to try to end protests
[REUTERS] Turkish Prime Minister Tayyip Erdogan met members of a group opposed to the redevelopment of an Istanbul park on Thursday in what appeared to be a final bid to end two weeks of anti-government protests through negotiation.

Erdogan met the delegation, mostly made up of actors and artists but also including two members of the umbrella protest group Taksim Solidarity, hours after saying his patience had run out and warning those occupying Gezi Park to leave.

"Our patience is at an end. I am making my warning for the last time. I say to the mothers and fathers please take your children in hand and bring them out ... Gezi Park does not belong to occupying forces but to the people," he said.

It was unclear what triggered the apparent change of heart.

A heavy-handed police crackdown on the park nearly two weeks ago triggered an unprecedented wave of protest against Erdogan and his AK Party - an association of centrists and conservative religious elements - drawing in secularists, nationalists, professionals, unionists and students.
Posted by: Fred || 06/14/2013 00:00 || Comments || Link || E-Mail|| [6460 views] Top|| File under: Arab Spring
India-Pakistan
Maoists kill 3 on passenger train in India
[Bangla Daily Star] Suspected Maoist rebels killed at least three people in an attack on a passenger train in the northern Indian state of Bihar on Thursday.

A police guard and two passengers died in the attack on the Dhanbad-Patna express train, railway police official Amitabh Das told the BBC News.

Guards on the train fired at the rebels who then fled to the nearby forests.

Police said additional troops had been sent to the area. The train driver is among those injured.

Police officer SK Bhardwaj told reporters in the state capital, Patna, that the motive of the attack appeared to be to loot the guards' weapons.

He said the rebels had taken away some guns. The train, which was carrying 1,500 unarmed defenceless people, later resumed its journey.
Posted by: Fred || 06/14/2013 00:00 || Comments || Link || E-Mail|| [6463 views] Top|| File under: Commies
Budget aftershocks jolt common man
[Pak Daily Times] The PML-N government appears to be in extra hurry to put the economy on 'right track' as it implemented the 1% increase in GST just a day after the announcement of federal budget for 2013-14, even without waiting for the parliament to pass the budgetary proposals to give it a legal status.

Prices of petroleum products and the Compressed Natural Gas (CNG) increased on Thursday after implementation of the new GST tariff, sparking a wave of immediate surge in the prices of edibles and daily-use items across the country.

The petrol price was hiked by 86 paisas per litre; light diesel oil by 77 paisas and high speed diesel by 90 paisas per following an increase in the GST.

The new rates are effective from midnight Thursday.

After the increase, new price of petrol has been set at Rs100.63; that of diesel at Rs105.50, light diesel oil at Rs 89.90 and of kerosene oil at Rs 94.59. The government has also increased the prices of compressed natural gas (CNG) by 45 paisas per kilogramme. The new prices of CNG are applicable to Region 1 and Region 2.

Transporters in several cities instantly announced an in crease in inter-city fares.

The newly elected heavy-mandate government's first budget has been branded as 'business-friendly' by most the business community and industrialists while the common man has termed it from 'cruel' to 'anti-poor'.
Posted by: Fred || 06/14/2013 00:00 || Comments || Link || E-Mail|| [6463 views] Top|| File under: Govt of Pakistan
Science & Technology
Human genes cannot be patented
[Bangla Daily Star] The Supreme Court unanimously ruled Thursday that human genes cannot be patented, reports CNN.

But in something of a compromise decision, all nine justices said while the naturally occurring isolated biological material itself is not patentable, a synthetic version of the gene material may be patented.

The case involves Utah-based company Myriad Genetics, which was sued over its claim of patents relating to two types of biological material that it identified -- BCRA-1 and BCRA-2, whose mutations are linked to increased hereditary risk for breast and ovarian cancer.

Since Myriad owns the patent on breast cancer genes, it is the only company that can perform tests for potential abnormalities.

Investors in Myriad appear pleased with the ruling; the stock is up 6%, and has been up as much as 9%.

At issue is whether "products of nature" can be treated the same as "human-made" inventions, allowing them to be held as the exclusive intellectual property of individuals and companies.

On one side, scientists and companies argue patents encourage medical innovation and investment that saves lives. On the other, patient rights groups and civil libertarians counter the patent holders are "holding hostage" the diagnostic care and access of information available to high-risk patients.

The high court has long allowed patent protection for the creation of a new process or use for natural products. Whether "isolating" or "extracting" genes themselves qualifies for such protection became the issue.
Posted by: Fred || 06/14/2013 00:00 || Comments || Link || E-Mail|| [6462 views] Top|| File under:
Southeast Asia
Malaysia to repatriate Myanmar nationals after clashes
[Pak Daily Times] Malaysia said Thursday it would work with Myanmar to repatriate thousands of their nationals following

festivities

in the community that left at least four dead and led to a security sweep.

The two Southeast Asian nations insisted that violence -- beginning late May at a wholesale market in Kuala Lumpur -- linked to strife between majority Buddhists and minority

Mohammedan

s in Myanmar was under control.

Malaysian authorities have suggested Buddhists came under attack from

Mohammedan

countrymen seeking vengeance over deadly sectarian strife back in Myanmar. "It is a clash of Myanmars among themselves... The quarrel they have back home is brought to our country," Malaysian Deputy Home Minister Wan Junaidi Jaafar told

news hound

s after meeting a delegation from Myanmar.
Posted by: Fred || 06/14/2013 00:00 || Comments || Link || E-Mail|| [6461 views] Top|| File under:
Malaysia charges Pakistani with US pastor's death
[Straits Times] Malaysian prosecutors filed murder charges on Thursday against a Pak security guard jugged
You have the right to remain silent...
after an American pastor was found dead.

Police have said that Reverend David Ginter died of asphyxiation in his home in a suburb near Kuala Lumpur, Malaysia's main city, on May 4. A neighbour found his body bound with cloth after his wife failed to contact him while she was visiting her home country of Australia.

Authorities initially locked away
Yez got nuttin' on me, coppers! Nuttin'!
seven suspects but filed charges on Thursday only against 25-year-old Pak national Shahbaz, who uses just one name.

Prosecutors did not provide details of the murder charge, but police recently said robbery appeared to be the motive. The pastor's car had been reported missing from his house.
Posted by: Fred || 06/14/2013 00:00 || Comments || Link || E-Mail|| [6464 views] Top|| File under:
Who's in the News
36
[untagged]
7
Arab Spring
6
Govt of Syria
4
Govt of Iran
3
Govt of Pakistan
2
Commies
2
Hezbollah
1
Houthis
1
Jamaat-e-Islami
1
Boko Haram
1
Taliban
1
al-Qaeda in North Africa
1
al-Qaeda in Arabia
Bookmark
E-Mail Me
The Classics
The O Club
Rantburg Store
The Bloids
The Never-ending Story
Thugburg
Gulf War I
The Way We Were
Bio
Merry-Go-Blog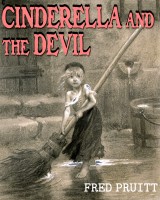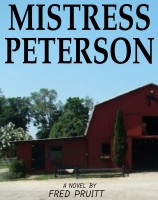 On Sale now!


A multi-volume chronology and reference guide set detailing three years of the Mexican Drug War between 2010 and 2012.

Rantburg.com and borderlandbeat.com correspondent and author Chris Covert presents his first non-fiction work detailing the drug and gang related violence in Mexico.

Chris gives us Mexican press dispatches of drug and gang war violence over three years, presented in a multi volume set intended to chronicle the death, violence and mayhem which has dominated Mexico for six years.
Click here for more information


Meet the Mods
In no particular order...


Steve White
Seafarious
Pappy
lotp
Scooter McGruder
john frum
tu3031
badanov
sherry
ryuge
GolfBravoUSMC
Bright Pebbles
trailing wife
Gloria
Fred
Besoeker
Glenmore
Frank G
3dc
Skidmark
Alaska Paul



Better than the average link...



Rantburg was assembled from recycled algorithms in the United States of America. No trees were destroyed in the production of this weblog. We did hurt some, though. Sorry.
54.92.164.9

Help keep the Burg running! Paypal: