Africa Horn
Ethiopia will not accept any proposal to delay construction of Renaissance Dam
[Al Ahram] Æthiopia's foreign ministry said on Wednesday the country has no intention of suspending construction of what would be the biggest hydro electric plant on the continent, a project Egypt says could cost it vital water supplies.
Egyptian Foreign Minister Mohamed Kamel Amr is expected to travel to Addis Ababa on Sunday for talks on a giant dam Æthiopia is building on the Nile, as the countries seek a diplomatic solution to an increasingly heated dispute.

Tensions have risen this week between two of Africa's most populous nations, after President Mohamed Mursi said Egypt did not want "war" but would keep "all options open" to avoid losing any water.

Some Egyptian politicians were also caught on camera last week talking of air strikes or backing Æthiopian rebels after the start of major new work on the $4.7 billion Grand Renaissance Dam took Cairo by surprise.

Æthiopia has dismissed talk of military action as "psychological warfare".

"The minister of foreign affairs (of Egypt) probably will be arriving on the 16th of this month," Dina Mufti,

front man

at Æthiopia's foreign affairs ministry, told

news hound

s.

"This is in the spirit of Æthiopian interest - Æthiopia has always been open and we've always been interested in discussions," he said, speaking in English.
Posted by: Fred || 06/13/2013 00:00 || Comments || Link || E-Mail|| [483 views] Top|| File under:
Africa North
Egyptian author sentenced to five years for insulting religion
[Al Ahram] Egyptian author Karam Saber said that a misdemeanor court in Beni Suef sentenced him to five years on Wednesday on charges of insulting religion in a collection of short stories he wrote two years ago titled "Where is God?"

The politically active author told Aswat Masriya in a phone call on Wednesday that he plans to appeal the verdict through a legal challenge he will present to the court tomorrow.

Charges of "insulting religion" against authors, artists, television hosts and Coptic Christians have increased in recent months.

A group of plaintiffs filed a complaint against Saber in 2011, accusing him of insulting religion, but the case was only referred to the court this year.

Saber, on the other hand, insists that the collection of short stories is a work of literature that shall not be measured using "religious standards", he told AM, adding that he will continue to defend his right of expression inside and outside of the court.

Posted by: Fred || 06/13/2013 00:00 || Comments || Link || E-Mail|| [331 views] Top|| File under: Arab Spring
Africa Subsaharan
SANDF on Standby for Mandela - Nuus24
The Army or what remains of it is currently involved in an exercise with the US Army, but there is a provision to be moved to the Eastern Cape should the need arise.


US Mobile Training Team's (MTT) quietly coming and going for years. Bastions of democracy and inclusion and Zim backer President Jacob 'Six Wives' Zuma and the ANC. We never miss an opportunity to back the wrong team. Please keep it quiet will you ?
Posted by: Besoeker || 06/13/2013 09:50 || Comments || Link || E-Mail|| [315 views] Top|| File under:
Gbagbo Ally Says He Fears Torture if Returned to Ivory Coast
[An Nahar] A former Ivory Coast minister and key ally of ex-president Laurent Gbagbo


... Former President-for-Life of Ivory Coast from 2000 to 2011. Laurent lost to Alassane Ouattara in 2010 but his representtive tore up the results on the teevee and he refused to vacate the presidential palace. French troops assisted the Oattara forces in extricating him from his Fuhrerbunker...


said on Wednesday that he fears torture if he is extradited back to Ivory Coast from Ghana.

Justin Kone Katinan, Gbagbo's

front man

and an ex-budget minister, has been fighting extradition since authorities in neighboring Ghana tossed in the calaboose
Youse'll never take me alive coppers!... [BANG!]... Ow!... I quit!
him last August.

Ivorian authorities have accused him of 20 counts of robbery and conspiracy to rob, and Katinan was in the witness box for the second day to defend against those charges.

"They will torture me and I'll become disabled" if he returned to Ivory Coast, Katinan told

news hound

s outside the court in Ghana's capital Accra.

Katinan said he was almost sent to Ivory Coast immediately after his initial arrest in August, but was saved by his attorney showing up in court in time to challenge the extradition.

He said he fled to Ghana shortly before the downfall of Gbagbo because he heard that he and former interior minister Desire Tagro were to be killed by those loyal to President Alassane Ouattara


...the current president-for-life of Ivory Coast. He actually beat his predecessor in an election before having to eject him from the presidential palazzo....


.

Tagro died in mysterious circumstances at the time of Gbagbo's arrest.

"If I wanted to save myself, I had to run away," Katinan said.
Posted by: Fred || 06/13/2013 00:00 || Comments || Link || E-Mail|| [498 views] Top|| File under:
Arabia
Saudi Arabia smashes 'sinful' horse statues on cleric's orders
[Al Ahram] Ultra-conservative Soddy Arabia


...a kingdom taking up the bulk of the Arabian peninsula. Its primary economic activity involves exporting oil and soaking Islamic rubes on the annual hajj pilgrimage. The country supports a large number of princes in whatcha might call princely splendor. When the oil runs out the rest of the world is going to kick sand in the Soddy national face...


has smashed sculptures of horses erected on a roundabout in the southwest after the kingdom's top

holy man

denounced them as sinful, local media reported on Wednesday.

The municipality in the town of Abu Arish in Jazan province bordering Yemen demolished the statues on Tuesday, local online news website jazantoday.org reported.

The decision came after Grand Mufti Abdulaziz al-Sheikh sent a letter to the governor of Jazan demanding that "the sculptures be removed because they are a great sin and are prohibited under sharia (Islamic law)," said another news webitse, sabq.org.

Statues of people and animals are prohibited under Islam as they represent a form of idolatry. However,


some men learn by reading. A few learn by observation. The rest have to pee on the electric fence for themselves...


the religion does allow artworks depicting plants and landscapes.
Posted by: Fred || 06/13/2013 00:00 || Comments || Link || E-Mail|| [364 views] Top|| File under:
Bangladesh
BNP man hurt as cops open fire in Barisal
[Bangla Daily Star] A campaign worker of 18-party backed mayor aspirant Ahsan Habib Kamal had shotgun pellet injuries in Barisal city during a scuffle between police and workers of Kamal last night.

BNP youth wing Jatiyatabadi Jubo Dal activist Md Harun-ur-Rashid, 40, was taken to Barisal Medical College Hospital. Doctors there took out seven pellets from his body and said he was out of danger.

Bilkis Jahan Shirin, secretary of district BNP, said some female campaign workers of Kamal were doing their jobs in Boiddyapara area around 8:00pm when police locked away
Youse'll never take me alive coppers!... [BANG!]... Ow!... I quit!
five of them for violating the electoral code of conduct.

Hearing the news, mayor aspirant Kamal rushed to the spot and requested police to free his activists. But police ignoring the request opened fire on Kamal, Shirin claimed.

Babu, a witness , claimed that Harun got shot when he tried to protect Kamal from getting shot. Witnesses claimed that Harun was a bodyguard of Kamal.

However,


man does not live by words alone, despite the fact that sometimes he has to eat them...


Shakhawat Hossain, officer-in-charge of Barisal Police Station, claimed that police fired one shot to disperse a mob that was trying to take away the people they incarcerated
Drop the rod and step away witcher hands up!
on the orders of a mobile court.

He said police detained the five in connection with distributing flyers that used religious sentiment to slur mayor aspirant Shawkat Hossain Hiron.

In a

presser

later in the night, Barisal police said it was going to file a case against the five women and Harun in connection with preventing law enforcers from doing their duty.
Posted by: Fred || 06/13/2013 00:00 || Comments || Link || E-Mail|| [372 views] Top|| File under:
Europe
Topless Activists in Madrid Protest Tunisian Arrests
[An Nahar] Three women staged a topless protest Wednesday outside the Tunisian embassy in Madrid calling on Tunis to free three fellow activists tossed in the clink
I ain't sayin' nuttin' widdout me mout'piece!
for a bare-breasted anti-Islamist demonstration in the north African nation.

The members of radical feminist group Femen removed their shirts to show their breasts and messages daubed on their bodies calling for the release of the trio who are behind bars in Tunis.

"Femen is here today protesting because in Tunisia they have tossed in the clink
Maw! They're comin' to get me, Maw!
three of our activists who are being judged today just for defending themselves and going to protest for the rights of women in Tunisia," said one of the Madrid protesters, Lara Alcazar.

The three protesters held aloft placards reading: "To Fight Is a Right", "Free Femen" and "Imprisoned for Being Feminists".

Police did not intervene in the protest, which lasted about 10 minutes and attracted a few onlookers including some peering from the windows of the Tunisian embassy.

Pauline Hillier and Marguerite Stern of

La Belle France

and German Josephine Markmann were jugged
Please don't kill me!
on May 29 after baring their breasts outside the main courthouse in Tunis in support of Amina Sboui, a Tunisian activist with the same "sextremist" group who had been arrested 10 days earlier.
Posted by: Fred || 06/13/2013 00:00 || Comments || Link || E-Mail|| [439 views] Top|| File under: Arab Spring
The Grand Turk
Uneasy Calm in Turkey's Riot Square after Violence
[An Nahar] An uneasy calm returned to Istanbul's protest square early Wednesday after running

festivities

between riot police and protesters, as Turkish leader Recep Tayyip Erdogan vowed zero tolerance for the mass demos.

Hours earlier, Taksim Square had resembled a battle scene, swathed in acrid smoke as police dispersed tens of thousands of protesters chanting "Erdogan, resign!" and "Resistance!" on the worst night of violence in 12 days of nationwide unrest.

After riot police sent the large crowd scrambling with tear gas and jets of water, cat-and-mouse games with smaller groups of demonstrators continued into the night.

By 5:00 am (0200 GMT), refuse trucks were clearing up the empty gas canisters and the remains of broken barricades which had for more than a week blocked all access to the square and neighboring Gezi Park, the original flashpoint for the protests.

There was a heavy police presence in the square while thousands of weary demonstrators took refuge in the park.

Fresh unrest also erupted in the capital Ankara on Tuesday, with police using tear gas, pepper spray and water cannon against 5,000 protesters near the U.S. embassy. Some threw rocks in response.

The unexpected police intervention in Istanbul's Taksim Square, which began early Tuesday morning, marked the first time officers had returned to the area since pulling out more than a week ago. They fought hours-long battles with clusters of demonstrators, some of whom hurled fireworks and Molotov cocktails.

The police also brought in bulldozers to clear barricades erected by demonstrators.

The assault on Taksim Square surprised protesters, many of whom were dozing in the nearby park, because it came after Prime Minister Erdogan said he would meet with protest leaders on Wednesday, his first major concession since the trouble began.

But the premier made no mention of the olive branch Tuesday and resumed his tough stance against the demonstrators, who have put up the biggest challenge yet to his decade-long rule.

"This episode is now over. We won't show any more tolerance," the premier told cheering

politician

s of his Justice and Development Party (AKP) in a speech broadcast live on television.
Posted by: Fred || 06/13/2013 00:00 || Comments || Link || E-Mail|| [323 views] Top|| File under: Arab Spring
India-Pakistan
PML-N unveils 'ambitious' first budget
[BETA.DAWN] Finance Minister Ishaq Dar presented Pakistain's federal budget for the year 2013-14 in the National Assembly on Wednesday.

According to the government's proposed budget unveiled in parliament, the Pakistain

Mohammedan

League- Nawaz (PML-N) government expects Pakistain's 2013-14 fiscal deficit to narrow to 6.3 per cent of gross domestic product.

The proposed budget of Rs 3.5 trillion is expected to be funded partially by tax revenues of around 2.75 trillion rupees, Dar said.

To read the complete text of the finance minister's budget speech, click here.

The finance minister said that the government will spend the bulk of the development budget on the energy sector and that a total of Rs 225 billion have been allocated for the purpose.

Dar said that Rs 59 billion have been allocated for the construction of new dams.

The budget, aims at restricting power sector losses, is expected to do so by bringing down subsidies and gradually increasing electricity tariff for all consumers.

The finance minister announced that the government was looking to take austerity measures to bring the economy back on track.

Dar said that the government was hoping to save Rs 40 billion from the government's kitty by pursuing its planned austerity drive.

He said that the government had decided to freeze and scrap all secret funds for all ministries, except fot national security agencies.

"Yesterday, the Ministry of Finance has issued necessary instructions for immediate ceasing of such of such expenditures and return of unspent balances. Simultaneously, the allocations for the next year have been cancelled," he said.

Dar added that the Prime Minister's discretionary fund had also been scrapped, and that the expenses of the Prime Minister's House will be brought down by over 40 per cent.

He also announced that 3G telecom licenses will be auctioned and foreign exchange reserves will be raised to $20 billion in three years.
Posted by: Fred || 06/13/2013 00:00 || Comments || Link || E-Mail|| [333 views] Top|| File under: Govt of Pakistan
Probe into police torture of Faisalabad protesters launched
[BETA.DAWN] The Senate was told Wednesday that probe into the police torture of protesters against electricity outages in Faisalabad


...formerly known as Lyallpur, the third largest metropolis in Pakistain, the second largest in Punjab after Lahore. It is named after some Arab because the Paks didn't have anybody notable of their own to name it after...


has been launched and five

coppers

have already been suspended.

Pakistain Peoples' Party (PPP) leader Senator Raza Rabbani drew the house's attention to the incident in which

coppers

, holding axe and batons, were seen torturing citizens who were protesting against the prolonged electricity loadshedding.

A large number of people from villages around Khurrianwala town vented their anger against power outages on Tuesday and attacked a grid station and offices of the Faisalabad Electric Supply Company (Fesco). They blocked traffic on the Sheikhupura-Faisalabad road for about 10 hours and pelted police and vehicles with stones, causing injuries to four constables.

Police chased the protesters, entered a number of houses by scaling the walls or breaking open the gates and thrashed anyone they found there.

Policemen are reported to have abused and dragged women when they objected to their conduct.

A number of

women and kiddies

who had not joined the protests were also mistreated.

More than 10 people were placed in durance vile
Book 'im, Mahmoud!
from the houses.
Posted by: Fred || 06/13/2013 00:00 || Comments || Link || E-Mail|| [332 views] Top|| File under: Govt of Pakistan
Re-election ordered on Hafizabad's NA-103
[BETA.DAWN] The Election Commission on Wednesday declared the result for NA-103 void and ordered re-polling in the Hafizabad constituency as it upheld the objections raised by a losing candidate that election on the seat was marred by rigging.

The Election Commission's order came on the complaint of Pakistain

Mohammedan

League -- Nawaz (PML-N) leader Shahid Hussain Bhatti who had lost to independent candidate Liaquat Hussain Bhatti.

The Election Commission on May 18 had issued recount orders for the constituency. However,


there is a theory which states that if ever anybody discovers exactly what the Universe is for and why it is here, it will instantly disappear and be replaced by something even more bizarre and inexplicable. There is another theory which states that this has already happened...


today, it said that in the wake of large-scale rigging reports it has been decided to hold re-election in the constituency.

The May 11 general elections witnessed a huge turnout but allegations of rigging also clouded its transparency partly, particularly from opposition Pakistain Tehrik-e-Insaaf.

Earlier on Monday, PTI chief Imran Khan

... aka Taliban Khan, who who convinced himself that playing cricket qualified him to lead a nuclear-armed nation with severe personality problems...
had a statement saying he believed that Chief Election Commissioner Fakhruddin G. Ebrahim and Chief Justice Iftikhar Muhammad Chaudhry had failed in dispensing with their duties to check rigging.
Posted by: Fred || 06/13/2013 00:00 || Comments || Link || E-Mail|| [327 views] Top|| File under: Govt of Pakistan
Who's in the News
29
[untagged]
6
Hezbollah
6
Arab Spring
5
Govt of Pakistan
3
al-Shabaab
3
Govt of Syria
2
Govt of Iran
1
Boko Haram
1
al-Qaeda
1
Pirates
1
TNSM
Bookmark
E-Mail Me
The Classics
The O Club
Rantburg Store
The Bloids
The Never-ending Story
Thugburg
Gulf War I
The Way We Were
Bio
Merry-Go-Blog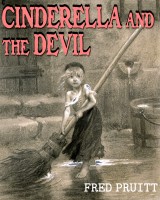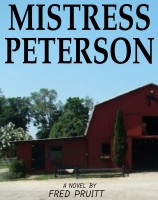 On Sale now!


A multi-volume chronology and reference guide set detailing three years of the Mexican Drug War between 2010 and 2012.

Rantburg.com and borderlandbeat.com correspondent and author Chris Covert presents his first non-fiction work detailing the drug and gang related violence in Mexico.

Chris gives us Mexican press dispatches of drug and gang war violence over three years, presented in a multi volume set intended to chronicle the death, violence and mayhem which has dominated Mexico for six years.
Click here for more information


Meet the Mods
In no particular order...


Steve White
Seafarious
Pappy
lotp
Scooter McGruder
john frum
tu3031
badanov
sherry
ryuge
GolfBravoUSMC
Bright Pebbles
trailing wife
Gloria
Fred
Besoeker
Glenmore
Frank G
3dc
Skidmark
Alaska Paul



Better than the average link...



Rantburg was assembled from recycled algorithms in the United States of America. No trees were destroyed in the production of this weblog. We did hurt some, though. Sorry.
3.238.107.166