-Short Attention Span Theater-
CMU Parade Controversy Over Naked Woman, Dressed As Pope
[PITTSBURGH.CBSLOCAL] Students at Carnegie Mellon say it's freedom of expression, but the Catholic Diocese of Pittsburgh calls it inappropriate and disrespectful.

At an annual art school parade, a female student dressed up as the pope, and was naked from the waist down while she passed out condoms.

Even more, witnesses say the woman had shaved her pubic hair in the shape of a cross.

The Diocese has asked CMU to take action.

"I think we all know that when we're growing up we do stupid things but to cross over the line in this instance shouldn't happen with anybody," Bishop David Zubik said.

CMU issued a statement, saying "We are continuing our review of the incident. If our community standards or laws were violated, we will take appropriate action."


And so far, no one has named the woman. Does the press think she has any measure of 'privacy'?
Posted by: Fred || 05/01/2013 00:00 || Comments || Link || E-Mail|| [488 views] Top|| File under:
Man Dies After Falling Into Meat Grinder At Oregon Packaging Plant
[SEATTLE.CBSLOCAL] A man has died at an Oregon packaging plant after falling into a meat grinder.


Bet that was very painful. Briefly.


Clackamas County authorities say 41-year-old Hugo Avalos-Chanon, a contract employee for DCS Sanitation Management, fell into a meat blender at Interstate Meat Distributors while cleaning, KOIN-TV reports.

An employee pressed the emergency switch in an effort to stop the blender, but it was too late. Dr. Cliff Young, deputy state medical examiner, tells The Oregonian that Avalos-Chanon died from "blunt-force injuries and chopping wounds."

Darrin Hoy, president of Interstate Meat Distributors, called it an "extremely unfortunate incident."
Posted by: Fred || 05/01/2013 00:00 || Comments || Link || E-Mail|| [424 views] Top|| File under:
Africa North
Play satirising Islamists forced off Hurghada stage
[Al Ahram] In an interview with Al-Ahram's Arabic language website, chairman of the Cultural Palaces Authority, Saad Abdel Rahman, said that the authority did not ban the play 'Diwan Al-Baqar' (Salon of the Cows) by Mohamed Aboulela El-Salamooni, as was reported in the media, but rather decided to "relocate the show, to avoid problems."
"Relocate to where?"
"El Salvador."
The play, which was scheduled to run for seven nights at the Hurghada Cultural Palace, reportedly satirises Islamists and pokes fun at the wardrobe and beards of members of the trend. Abdel Rahman said that following two nights of the show, it was brought to the attention of Islamist figures that the play was critical of them, "which led them to threaten to stop the show and destroy the theatre."


Sounds like a satire, but it's not.


"In response, the play's troupe called for help from members of the 6 April Youth Movement and the anonymous Black Bloc, which was when we decided to move the show to a different location, to avoid violence," said Abdel Rahman.

Abdel Rahman admits that the director of the Red Sea Cultural Centre called him to deliberate over the situation, and together they decided to relocate the show. He denies that the play has been banned, and describes the move as a preventative measure.

Liberal political parties have rushed to show their support for the play. According to its official Facebook page, the leftist-liberal Egyptian Social Democratic Party (ESDP) held a seminar at the party's headquarters in Hurghada earlier today about Salon of the Cows, in the presence of its actors, to show solidarity in the face of "intellectual terrorism."


Posted by: Fred || 05/01/2013 00:00 || Comments || Link || E-Mail|| [297 views] Top|| File under: Arab Spring
Africa Subsaharan
S.Africa Army Death Toll in Central Africa Rises to 14
[An Nahar] South Africa's

corpse count

in last month's rebel coup in the Central African Republic has risen to 14 after the death of a

maimed

soldier, the army said Tuesday.

"One of the South African National Defense Force members who was injured in Central African Republic, during what has become to be known as the battle of Bangui, has since passed on," said

front man

Brigadier General Xolani Mabanga.

Thirteen South African troops died and 27 were

maimed

when they came under fire from thousands of rebel fighters moving on the capital which fell on March 24.

It was the country's heaviest military loss since the end of apartheid in 1994.

The soldier who died was discharged on April 19 from a Pretoria military hospital, where the injured troops were treated after being evacuated from Bangui.

He was due for a check-up on Friday, but collapsed on Monday and was rushed to hospital where he died, said Mabanga.

South Africa's government has faced an outcry over why soldiers were sent to Central Africa, amid accusations of dodgy deals and ruling party business interests in the troubled nation.

Posted by: Fred || 05/01/2013 00:00 || Comments || Link || E-Mail|| [293 views] Top|| File under:
Europe
EU Court Rules Tymoshenko Jailing 'Unlawful'
[An Nahar] The European Court of Human Rights ruled Tuesday that Ukraine's detention of former Prime Minister Yulia Tymoshenko was unlawful, in a decision the opposition leader's camp saw as a key step towards her release.

Tymoshenko herself said she hoped the decision by the Strasbourg-based court would put paid to the "dirt and black lies" against her.

"The court considered that the detention had been arbitrary and unlawful during the entire period," the judges said.

The European Union


...the successor to the Holy Roman Empire, only without the Hapsburgs and the nifty uniforms and the dancing...


is mulling a trade and association accord with the ex-Soviet republic and has clearly said it wanted Kiev to release the charismatic Tymoshenko.

Her daughter described the court's decision as a "first victory" and her lawyer argued that her nemesis President Viktor Yanukovych now had no option but to release her.

Tymoshenko herself, who has dismissed all charges against her as politically motivated, welcomed the ruling in a statement from jail.

"I am happy all the dirt and black lies the authorities have been drowning me in over the past years have been removed," she said, adding that the decision meant the court had "de-facto" acknowledged her as a political prisoner.

"I do not know what Viktor Yanukovych will do after this decision," she said. "Most likely, nothing. But after the decision of the European court I am already morally free."

"Free despite all their bars, cells, walls, fences and tinted windows," she said.

The judges also found that the legality of her detention had not been properly reviewed by the Ukrainian judiciary and that she had no possibility to seek compensation.

However they threw out a complaint over alleged ill-treatment during her transfer to hospital last year.

Tymoshenko, who lost a disputed presidential election to Yanukovych in 2010, was placed in durance vile
Book 'im, Mahmoud!
for seven years on what she says are trumped-up charges of overstepping her authority while premier to sign a gas deal with Russia.

Western governments have condemned her jailing as the result of selective persecution by the authorities and it has led to a sharp deterioration in ties with the European Union, which Kiev wants to join.

Posted by: Fred || 05/01/2013 00:00 || Comments || Link || E-Mail|| [285 views] Top|| File under:
India-Pakistan
Raped five-year-old girl in India's Madhya Pradesh dies
[BBC.CO.UK] A five-year-old girl has died two weeks after being raped in the central Indian state of Madhya Pradesh.

The girl died on Monday evening, said the hospital in Nagpur City where she was being treated.

At least one person has been arrested in connection with the attack.

This is the latest in a spate of similar cases. Earlier this month, the rape and abduction of another five-year-old girl in Delhi sparked protests.

She is said to be recovering slowly after she was kidnapped, raped, tortured and abandoned in a locked room for more than 48 hours, rescued only after neighbours heard her cries. Two men have been held over the incident.

The young girl raped in Madhya Pradesh was found unconscious at a farm on 18 April, and was initially taken to a local hospital before being airlifted to Nagpur in neighbouring Maharashtra state two days later.

"She died from a cardiac arrest at 7:45 pm on Monday," the hospital told the AFP news agency. "We were taking all measures... but yesterday her condition got bad and her blood pressure went down. She was not reacting to medications."
Posted by: Fred || 05/01/2013 00:00 || Comments || Link || E-Mail|| [320 views] Top|| File under:
Science & Technology
Monster hurricane watch at Saturn's North Pole
[An Nahar] NASA's Cassini spacecraft has captured stunning views of a monster hurricane at Saturn's North Pole.

The eye of the cyclone is an enormous 1,250 miles (2,010 kilometers) across. That's 20 times larger than the typical eye of a hurricane here on Earth. And it's spinning super-fast. Clouds at the outer edge of the storm are whipping around at 330 mph (531 kph).

The hurricane is parked at Saturn's North Pole and relies on water vapor to keep it churning. It's believed to have been there for years. Cassini only recently had a chance to observe the vortex in visible light.

Scientists hope to learn more about Earth's hurricanes by studying this whopper at Saturn.

Cassini was launched from Cape Canaveral in 1997 and arrived at Saturn in 2004.

Posted by: Fred || 05/01/2013 00:00 || Comments || Link || E-Mail|| [385 views] Top|| File under:
Physicists Zoom in on Antimatter Behavior
[An Nahar] Physicists announced a breakthrough Tuesday in their quest to answer one of science's great questions: do the same laws of gravity apply to antimatter -- the obscure counterpart of matter as we know it?

Though antimatter is thought to have existed in equal quantities to matter at the moment of the Big Bang some 14 billion years ago, it is rare today and scientists who wish to study antimatter particles have to manufacture them.

In the Universe, antimatter particles are thought to exist mainly around black holes and in cosmic rays.

For more than 50 years, scientists have debated whether gravity would attract or repel antimatter particles -- whether they would fall down like conventional matter or "up" due to a kind of antigravity.

While the question remains unsolved for now, a team of scientists wrote in the journal Nature Communications they had developed the beginnings of a test that should lead to a conclusive answer.

"This is the first word, not the last," said Joel Fajans, a member of the research team at the European Organization for Nuclear Research's (CERN) Alpha experiment.

"We've taken the first steps toward a direct experimental test of questions physicists and non-physicists have been wondering about for more than 50 years."

Antimatter particles have opposite properties to ordinary matter particles, including their electric charge. A positively-charged positron, for example, is the antiparticle equivalent of the negatively-charged electron.

When an opposing pair meets, particles and anti-particles annihilate each other in a flash of energy, which means that if an even balance had continued to persist after the Big Bang, the Universe would never have come into being.

But how this imbalance came about is a great riddle for particle physics.

Scientists also scratch their heads over whether antimatter would respond in the same way as matter to gravity, or whether it would move in an different direction at a different speed.

Some believe the fact the Universe is comprised almost entirely of matter could be explained if antimatter did indeed "fall" up.

But others assume it would behave the same as matter in reaction to gravity. No proof exists for either theory.

"We certainly expect antimatter to fall down, but just maybe we will be surprised," said Fajans, a University of

Caliphornia, an impregnable bastion of the Democratic Party,

physics professor.

"In the unlikely event that antimatter falls upwards, we'd have to fundamentally revise our view of physics and rethink how the universe works."

Posted by: Fred || 05/01/2013 00:00 || Comments || Link || E-Mail|| [293 views] Top|| File under:
Virgin's passenger spaceship completes first rocket test flight
[REUTERS] A six-passenger spaceship owned by an offshoot of Virgin Group fired its rocket engine in flight for the first time on Monday, a key step toward the start of commercial service in about a year, Virgin owner Richard Branson said.

The powered test flight over Caliphornia's Mojave Desert lasted 16 seconds and broke the sound barrier.

"It was stunning," Branson told

Rooters

. "You could see it very, very clearly. Putting the rocket and the spaceship together and seeing it perform safely, it was a critical day."

The spaceship and its carrier aircraft, WhiteKnightTwo, took off from the Mojave Air and Space Port at 7 a.m. PDT (10.00 a.m. EDT), heading to an altitude of about 46,000 feet, where SpaceShipTwo was released.

Two pilots then ignited the ship's rocket engine and climbed another 10,000 feet, reaching Mach 1.2 in the process. Additional test flights are planned before the spaceship will fly even faster, eventually reaching altitudes that exceed 62 miles.

"Going from Mach 1 to Mach 4 is relatively easy, but obviously we've still got to do it. I think that the big, difficult milestones are all behind us," Branson said.

Virgin Galactic is selling rides aboard SpaceShipTwo for $200,000 per person. More than 500 people have put down deposits.

Branson and his grown children plan to be the first non-test pilots to ride in the spacecraft, about a year from now.

SpaceShipTwo is based on a three-person prototype called SpaceShipOne, which in October 2004 clinched the $10 million Ansari X Prize for the first privately funded human spaceflights. Microsoft


...producers of Windows, Office, and the late Microsoft Bob, contributed $852,167 to the 2008 Obama campaign...


co-founder Paul Allen bankrolled SpaceShipOne's development, estimated at $25 million.

So far, Virgin Galactic and partner Aabar Investments PJC of Abu Dhabi have spent about $500 million developing SpaceShipTwo, and expect to sink in another $100 million before commercial service starts, Branson said.

The company plans to build four more spaceships and several WhiteKnight carrier jets, which also will be used for a satellite-launching business.

In addition to flying passengers, Virgin Galactic is marketing SpaceShipTwo to research organizations, including NASA, to fly experiments, with or without scientists.

Other companies planning to offer suborbital spaceflight service include privately owned XCOR Aerospace, which expects to begin test flights of its two-person Lynx rocket plane this year.
Posted by: Fred || 05/01/2013 00:00 || Comments || Link || E-Mail|| [302 views] Top|| File under:
Home Front: Culture Wars
Guns on campus, in Texas.
Texas Senate approves bill allowing guns in locked cars on college campuses
Posted by: Skidmark || 05/01/2013 05:45 || Comments || Link || E-Mail|| [384 views] Top|| File under:
Only 10?
Free condoms for your 12-year-old? California health council can help
Posted by: Skidmark || 05/01/2013 05:24 || Comments || Link || E-Mail|| [394 views] Top|| File under:
Who's in the News
32
[untagged]
6
Govt of Pakistan
2
Arab Spring
2
Govt of Syria
2
Hezbollah
1
Muslim Brotherhood
1
Palestinian Authority
1
Salafists
1
Taliban
1
TTP
1
al-Qaeda in Arabia
1
al-Qaeda in Britain
1
Govt of Sudan
1
Hamas
Bookmark
E-Mail Me
The Classics
The O Club
Rantburg Store
The Bloids
The Never-ending Story
Thugburg
Gulf War I
The Way We Were
Bio
Merry-Go-Blog
Hair Through the Ages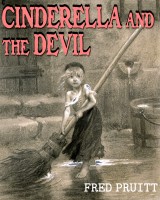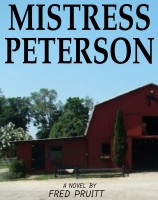 On Sale now!


A multi-volume chronology and reference guide set detailing three years of the Mexican Drug War between 2010 and 2012.

Rantburg.com and borderlandbeat.com correspondent and author Chris Covert presents his first non-fiction work detailing the drug and gang related violence in Mexico.

Chris gives us Mexican press dispatches of drug and gang war violence over three years, presented in a multi volume set intended to chronicle the death, violence and mayhem which has dominated Mexico for six years.
Click here for more information


Meet the Mods
In no particular order...


Steve White
Seafarious
Pappy
lotp
Scooter McGruder
john frum
tu3031
badanov
sherry
ryuge
GolfBravoUSMC
Bright Pebbles
trailing wife
Gloria
Fred
Besoeker
Glenmore
Frank G
3dc
Skidmark
Alaska Paul



Better than the average link...



Rantburg was assembled from recycled algorithms in the United States of America. No trees were destroyed in the production of this weblog. We did hurt some, though. Sorry.
34.204.187.106