-Short Attention Span Theater-
The Lessons of Zombie-Mania
[ONLINE.WSJ]
By any observable metric, zombies are totally hot right now. Look at movies like "Warm Bodies" and the coming "World War Z," the ratings for AMC's hit series "The Walking Dead" (12.9 million viewers for its recent season finale) and $2.5 billion in annual sales for zombie videogames. Over the past decade, between a third and a half of all zombie movies ever made have been released. A glance at Google Trends reveals that in the past few years, interest in flesh-eating ghouls has far outstripped popular enthusiasm for vampires, wizards and hobbits.
I have a hard time getting fired up over zombies.

Since the average life expectancy in the US is almost 78 years, wouldn't that make the average age of zombies at "birth" 78 as well? Japanese or Swiss zombies would average 82.

Even having another dozen years to go before I achieve potential zombihood, I can assure you that the lurching gait of the zombie comes, not from being dead, but from arthritis. They tell me you don't get more limber the older you get, and I'm starting to think they aren't lying.

Zombies can't be very good at picking their victims from a distance because their eyes went the way of all flesh before the flesh did. You never see a zombie peering at the world through bifocals, do you?

Another point: approximately half of all dead people are women. Therefore approximately half of all zombies are women. Not only are they women, but they actually outlive men by a few years, so they're even older than 78. If I saw a lurching, undead little old zombie lady, I'd actually be paying more attention to helping her cross the street than I would be worrying about her eating my brain. I guess it could be a danger, assuming her dentures had been buried with her. Otherwise I guess she'd have to suck the brain out through my ear hole or something.

Can zombies actually suck? Doesn't it take air? But they've stopped using their lungs for good. Smoking is also out, I guess. And playing the bassoon. And that'd be the reason they don't talk much, and they don't sing at all. I don't know why they don't go bowling.
Posted by: Fred || 04/07/2013 00:00 || Comments || Link || E-Mail|| [606 views] Top|| File under:
Africa North
Court saves Youssef from Brotherhood attempt to shut down show
[Al Ahram] The popular El Bernameg TV programme by satirist Bassem Youssef will continue being aired for now after an administrative court dismissed a lawsuit on Saturday calling for the programme to be suspended.

The court rejects the case, filed by a

Moslem Brüderbund

lawyer Mahmoud Abul Enein, saying the plaintiff does not have the right to ask for the programme to be suspended.

Abul Enein had also demanded in the same lawsuit that CBC channel's license be revoked for hosting Youssef's show, arguing the channel airs inappropriate content that is "beyond acceptable criticism" of President Morsi, who hails from the Brotherhood.

Youssef is currently being investigated by the prosecution for other complaints of insulting the president and religion on his programme. The popular satirist was released on bail pending investigation on Sunday.

Posted by: Fred || 04/07/2013 00:00 || Comments || Link || E-Mail|| [296 views] Top|| File under: Arab Spring
Egypt Prosecutor Orders Probe into Morsi 'Thug' Comment
[An Nahar] Egypt's public prosecutor ordered on Saturday an investigation into allegations that President Mohamed Morsi defamed the powerful intelligence service by saying it hired thugs, a judicial source said.

Morsi's office has denied the accusation, initially reported by an Islamist politician Abul Ela Madi who said the president alleged in a conversation that the General Intelligence Service hired several hundred thousand "thugs".

"The public prosecutor ordered an investigation into the complaint," a judicial source said.

The plaintiff, private lawyer Abdel Rahman al-Luxuri, has in the past filed lawsuits against both the ruling Islamists and their opponents.

Luxuri accused Morsi and Madi of "defaming the reputation of the intelligence service," the source said.

The public prosecutor, handpicked by Morsi, has ordered several investigations into the Islamist president's opponents.

He has the right to turn down complaints but may refer them to prosecution

Sherlocks

who then decide whether to press charges.
Posted by: Fred || 04/07/2013 00:00 || Comments || Link || E-Mail|| [314 views] Top|| File under: Arab Spring
Africa Subsaharan
C.Africa Strongman Forms Transition Council
[An Nahar] The rebel strongman who seized power in the Central African Republic last month, Michel Djotodia, on Saturday ordered the creation of a transitional body to designate an interim president for the country.

The decree complies with demands from the six-nation Economic Community of Central African States, which rejected Djotodia's initial bid to declare himself president after his Seleka rebel coalition grabbed the capital Bangui on March 24, ousting President Francois Bozize.

The signed order establishes a 97-member transitional council that will elect a new interim president who will rule for no more than 18 months.

The council, to include members from across the political spectrum as well as union, judicial and religious figures, will take on legislative responsibilities normally carried out by parliament.

Djotodia may end up becoming the council's nominated interim president, observers said.

"We could see it being Mr Djotodia," the EU ambassador to Bangui, Guy Samzun, told Agence

La Belle France

Presse.

He "is not at all excluded from the process, far from it," Samzun said.

A figure close to Bozize's toppled regime also acknowledged, on condition of anonymity, that "Seleka has won and we can't just make it disappear like that."

Posted by: Fred || 04/07/2013 00:00 || Comments || Link || E-Mail|| [334 views] Top|| File under:
Caribbean-Latin America
Editor Who Wrote of Racism in Cuba Loses His Post
MEXICO CITY — The editor of a publishing house in Cuba who wrote a critical article in The New York Times opinion section about persistent racial inequality on the island, something revolutionaries proudly say has lessened, has been removed from his post, associates said on Friday.


As you read this piece understand that the NYT doesn't feel it did anything wrong. Underneath you get the sense that the NYT made sure that this dissenter got what was coming to him. In this way the NYT ensures that it remains in good graces with the Castros, something it has done the past fifty-plus years.

The author, Roberto Zurbano, in an article published March 23, described a long history of racial discrimination against blacks on the island and said "racial exclusion continued after Cuba became independent in 1902, and a half century of revolution since 1959 has been unable to overcome it."

On Friday, The Havana Times blog reported that Mr. Zurbano had told a gathering of Afro-Cuban advocates that he had been dismissed from his post at the publishing house of the Casa de las Americas cultural center, leaving the implication that the dismissal was connected to the article. Other associates said Mr. Zurbano told them he had been removed but would continue working there.

Reached by telephone in Havana, Mr. Zurbano would not comment on his employment.


"I don't want them to kill me!"

"What is The New York Times going to do about it?" he asked. He angrily condemned the editors of the opinion section for a change in the headline that he felt had distorted his theme.

The article's headline, which was translated from Spanish, was "For Blacks in Cuba, the Revolution Hasn't Begun," but Mr. Zurbano said that in his version it had been "Not Yet Finished."

"They changed the headline without consulting me," he said. "It was a huge failure of ethics and of professionalism."

Eileen Murphy, a spokeswoman for The Times, said the editor stood by the article's preparation.

"We worked very hard to ensure that the wording in the piece was translated properly and accurately reflected the writer's point of view," she said in a statement. "There were numerous versions of the piece sent back and forth, and in the end, Mr. Zurbano and our contact for him (who speaks fluent English) signed off on the final version."

"We knew," she added, "that Mr. Zurbano was in a sensitive situation, and we are saddened if he has indeed been fired or otherwise faced persecution, but we stand by our translation and editing, which was entirely along normal channels."


Rantburg's translation: tough luck, Charlie...

Cuba reported its population in a 2002 census as 65 percent white, 25 percent mixed race and 10 percent black, according to the C.I.A. World Factbook, but demographers outside the island — and Mr. Zurbano in his article — have said the black population has been undercounted.

A major tenet of the revolution has been leveling the playing field for all Cubans, and its defenders point to racism that was a striking feature of the country before 1959, but also to what they say are many black doctors, scientists and intellectuals.

Mr. Zurbano wrote in his article that Cubans have a strong safety net of housing, education and health care but that most blacks had been left behind by recent economic advances, a topic that is taboo to discuss.

"To question the extent of racial progress was tantamount to a counterrevolutionary act," he wrote. "This made it almost impossible to point out the obvious: racism is alive and well."
Posted by: Steve White || 04/07/2013 00:00 || Comments || Link || E-Mail|| [314 views] Top|| File under:
India-Pakistan
HRCP sees systematic sabotage of democratic process
[Dawn] A leading Pak human rights


...which are often intentionally defined so widely as to be meaningless...


watchdog has expressed serious concerns over what it terms the systematic attempts to exclude candidates from elections and to sabotage people's ability to elect candidates of their choice or to hold them to account.

"It is manifestly clear now that the latest process of scrutiny of candidates is a witch-hunt aimed at harassing and humiliating candidates," the Executive council of the Human Rights Commission of Pakistain (HRCP) said in a statement on Saturday. "It undermines the essence of what democracy entails and shows a complete lack of faith in the people's right and ability to choose their representatives."
Posted by: Fred || 04/07/2013 00:00 || Comments || Link || E-Mail|| [308 views] Top|| File under: Govt of Pakistan
RO asks Hina Rabbani Khar to produce marriage certificate
[Dawn] The Returning Officer on Saturday asked former foreign minister Hina Rabbani Khar to produce her marriage certificate during the scrutiny of her nomination papers in Kot Addu for the NA-177 seat.

Returning Officer Abdur Rehman Bodla asked Khar to produce her 'nikahnama' while examining her nomination papers in which the former minister had declared that her husband Feroz Gulzar had liabilities of Rs 35 million.

Khar has agreed to provide the said document. However,


a poor excuse is better than no excuse at all...


bizarre questioning by ROs during the scrutiny of nomination papers throughout the country has come under severe criticism.

Khar is contesting for a National Assembly seat in Kot Addu on a Pakistain Peoples Party ticket. On Saturday, she appeared before the RO for a hearing regarding objections on her nomination. After a brief hearing, the RO reserved his decision which will be announced on Sunday, the last date of nomination papers' scrutiny.

This follows the Election Commission of Pakistain's directive to the ROs to refrain from 'irrelevant' quizzing of candidates.

The nature of questions being asked by returning officers has attracted severe criticism from media, rights activists and political parties.

Posted by: Fred || 04/07/2013 00:00 || Comments || Link || E-Mail|| [415 views] Top|| File under: Govt of Pakistan
Papers of JUI-F candidate rejected over fake degree
[Dawn] Returning officer for PK-75, Lakki-II Zaeem Ahmad on Friday rejected nomination papers of JUI-F candidate and former MPA Malik Imran for possessing a fake and forged degree of B Com from Bloody Karachi


...formerly the capital of Pakistain, now merely its most important port and financial center. It is among the largest cities in the world, with a population of 18 million, most of whom hate each other and many of whom are armed and dangerous...


University here.

Local lawyer Inamullah Khan had raised objections to Malik Imran's nomination papers. Malik Imran had contested the 2002 elections for a provincial assembly seat and had submitted B Com degree from Karachi University along with his nomination papers.

According to the complainant, the Karachi University had declared the B Com degree of Malik Imran fake but the Sindh High Court annulled the declaration asking the university to look into the matter afresh. The university conducted a fresh inquiry and again found the degree fake.

Later, on the directions of the Sindh governor, who is also the chancellor of the university, a high-powered committee probed the matter and found the degree fake. The Beautiful Downtown Peshawar


...capital of Khyber Pakhtunkhwa (formerly known as the North-West Frontier Province), administrative and economic hub for the Federally Administered Tribal Areas of Pakistan. Peshawar is situated near the eastern end of the Khyber Pass, convenient to the Pak-Afghan border. Peshawar has evolved into one of Pakistan's most ethnically and linguistically diverse cities, which means lots of gunfire.


High Court later disqualified Imran to be a member of the provincial assembly.

The returning officer heard arguments of the two sides and held that in light of the findings of high-powered committee and the judgment of Peshawar High Court, Malik Imran is the beneficiary of holding fake and forged degree and therefore, his integrity is not up to the mark.
Posted by: Fred || 04/07/2013 00:00 || Comments || Link || E-Mail|| [306 views] Top|| File under: Govt of Pakistan
Teacher marks cross on Midhyanas' papers
[Dawn] The returning officer for PP-31 on Friday rejected the nomination papers of former MPA Muhammad Aslam Midhyana and his son-in-law, Nadeem Sarwar Midhyana, on objections raised by Nafees Ahmad Lodhi, a schoolteacher.

Mr Lodhi, who faced the wrath of Midhyana's henchmen in a brazen assault due to his complaint to the DPO at an open court, is also a candidate for the slot.

He provided a list of more than 40 cases of murderous assault, dacoity, theft and illegal possession against Aslam Midhyana. He further alleged that Aslam had not paid a penny in tax.

Aslam Midhyana pleaded that he was being victimised at the behest of the PML-N as he stood firm and remained loyal to the PPP.

The returning officer rejected the papers of Aslam Midhyana and Nadeem Sarwar.

The nominations of former federal ministers Chaudhry Anwar Ali Cheema and Tasneem Qureshi, Dr Arshad Shahid and Nadia Aziz were accepted.
Posted by: Fred || 04/07/2013 00:00 || Comments || Link || E-Mail|| [387 views] Top|| File under: Govt of Pakistan
Two remanded in Arshad Pappu murder case
[Dawn] An anti-terrorism court on Friday remanded two suspects in police custody for 10 days in the Arshad Pappu murder case.

Alleged Lyari


...one of the eighteen constituent towns of the city of Karachi. It is the smallest town by area in the city but also the most densely populated. Lyari has few schools, substandard hospitals, a poor water system, limited infrastructure, and broken roads. It is a stronghold of ruling Pakistan Peoples Party. Ubiquitous gang activity and a thriving narcotics industry make Lyari one of the most disturbed places in Karachi, which is really saying a lot....


gangster Arshad Pappu, his brother Yasir Arafat and their confidant Juma Shera were killed on the night of March 16.
Continued on Page 49
Posted by: Fred || 04/07/2013 00:00 || Comments || Link || E-Mail|| [348 views] Top|| File under:
Who's in the News
38
[untagged]
10
Arab Spring
5
Govt of Pakistan
3
Jamaat-e-Islami
2
Govt of Syria
2
Hamas
1
al-Qaeda
1
Govt of Sudan
1
Taliban
1
al-Shabaab
1
TTP
1
al-Qaeda in Iraq
1
Boko Haram
Bookmark
E-Mail Me
The Classics
The O Club
Rantburg Store
The Bloids
The Never-ending Story
Thugburg
Gulf War I
The Way We Were
Bio
Merry-Go-Blog
Hair Through the Ages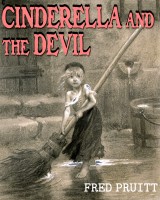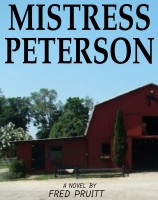 On Sale now!


A multi-volume chronology and reference guide set detailing three years of the Mexican Drug War between 2010 and 2012.

Rantburg.com and borderlandbeat.com correspondent and author Chris Covert presents his first non-fiction work detailing the drug and gang related violence in Mexico.

Chris gives us Mexican press dispatches of drug and gang war violence over three years, presented in a multi volume set intended to chronicle the death, violence and mayhem which has dominated Mexico for six years.
Click here for more information


Meet the Mods
In no particular order...


Steve White
Seafarious
Pappy
lotp
Scooter McGruder
john frum
tu3031
badanov
sherry
ryuge
GolfBravoUSMC
Bright Pebbles
trailing wife
Gloria
Fred
Besoeker
Glenmore
Frank G
3dc
Skidmark
Alaska Paul



Better than the average link...



Rantburg was assembled from recycled algorithms in the United States of America. No trees were destroyed in the production of this weblog. We did hurt some, though. Sorry.
35.172.233.215