-Lurid Crime Tales-
Suspect Who Murdered Navy Seal Tasered, Restrained After Assaulting Guards
Police say Eddie Ray Routh, the 25-year-old suspect in the murder of Chris Kyle and Chad Littlefield, was tasered after becoming aggressive with jailers around dinnertime Sunday.

After eating dinner, Routh refused to return his food tray to jailers. He became aggressive and tried to attack them when they tried to get it back from him, said Erath County Sheriff Tommy Bryant.

Jailers tasered Routh and placed him in a restraining chair in his solitary cell. He is on suicide watch, Bryant said.


This guy's mental state is currently somewhere between rabid dog and demon possessed.
Posted by: Dino Shomomp7692 || 02/04/2013 00:00 || Comments || Link || E-Mail|| [6468 views] Top|| File under:
-Short Attention Span Theater-
Hitler's Toilet Resides in a N.J. Auto-Repair Shop
[NEWSFEED.TIME] As dinner-party conversation goes, owning Adolf Hitler's toilet is hardly a bad place to start.
"Pass the ham, please? By the way, darling, I pooped in Hitler's crapper today!"
"Really, Reggie? Oh, what was it like? More potatoes?"
"Yes, thank you. When I got up I felt... empty."
An accidental antiques collector took possession of the dictator's porcelain privy when he purchased an auto-repair shop in Florence, N.J., almost two decades ago, reports Tablet magazine.
"Nice place, for an auto repair shop. Does the crapper come with it?"
"I'll throw it in for boot if you want."
The toilet was originally installed on Hitler's yacht, the 400-500ft Aviso Grille, which was also the very place where Grand Admiral Karl Dönitz first announced the Führer's death on May 1, 1945.
"Reggie! You mean that Dönitz was actually sitting on that very throne when he signed the surrender?"
"Indeed, m'dear. You can tell, y'know. The seat was down."
"[Hitler] wanted to ride it down the Thames in London
"Mein Führer! Das motör hat auf dem Kräpper gefallen!"
"Dämn!"
and go live in Windsor Palace when he invaded," the latrine's owner, Greg Kohfeldt, told Tablet. The ship boasted a crew of 245 and a private room for Eva Braun; it was one of the largest private vessels in the world at the time.

Although some may question the commode's authenticity, plenty of evidence points to this being the real deal. A sink from the same ship bears the maker's stamps and faucets in the "Blackletter" font favored by the regime.


... and since that particular unreadable font would be used on no one's potty but der Fuehrer's that confirms it.
Posted by: Fred || 02/04/2013 00:00 || Comments || Link || E-Mail|| [6464 views] Top|| File under:
-Signs, Portents, and the Weather-
Toxic Air Plane Crash Warning
[EXPRESS.CO.UK] PASSENGER jets risk "dropping out of the sky" because airlines refuse to fit detectors that could save pilots from poisonous cabin air, a toxicologist told the Sunday Express.

Professor Chris van Netten, former US government adviser, says the industry is putting profits before the health and safety of passengers or crew.

He says that by failing to fit monitors that can "easily" detect leaks of odourless, colourless and toxic carbon monoxide, there is always the risk that pilots could inhale fumes and be rendered incapable of safely flying the plane.

Professor van Netten, who is Canadian, is a world authority on bleed-air contamination.

He said: "Carbon monoxide is a relatively rare event


How rare? Because at some point the precautions are against something that will likely never happen.

but it's an acute one that can bring an aircraft down.


So could it if the Hand of God reaches down from the sky and tears off all the engines, but we don't take precautions against that, right?

"When it happens you want to know what is going on because it is incapacitating and you want to be able to flush it out.

"If you can put detectors in the home, why not put them in the aircraft?"
Posted by: Fred || 02/04/2013 00:00 || Comments || Link || E-Mail|| [6473 views] Top|| File under:
Africa North
Libyan TV Crew 'Assaulted' in Parliament
[An Nahar] Security guards at Libya's parliament have beaten up a crew of Alassema, an independent television network, the channel told Agence

La Belle France

Presse on Sunday.

"A team from (Alassema TV) went to cover a meeting of the national assembly on Friday, entering as they were permitted to," the channel's press office director Fethi Ben Aissa said.

"After interviewing an MP, the team was assaulted by plain clothes guards of the General National Congress," he said, adding that "the public prosecutor has decided to open an inquiry into the incident."

A video posted on the Internet, purportedly of the same incident, showed a cameraman being pushed and hit by men in civilian clothing, provoking an online uproar.

A joint statement by dozens of journalists said "this act of aggression essentially constitutes an attack against freedom of the media and is a return to the era of the stifling of the press."

It called for "the creation of a journalist union ... to ensure the defense of people's rights to obtain correct and timely information from different media outlets."

Posted by: Fred || 02/04/2013 00:00 || Comments || Link || E-Mail|| [6461 views] Top|| File under: Arab Spring
Africa Subsaharan
Rebels gain key posts in new Central African Republic government
[FRANCE24] Central African Republic Prime Minister Nicolas Tiangaye on Sunday awarded key portfolios, including defence and mining, to members of a rebel coalition as he unveiled a unity government formed under a peace deal brokered in January.

Posted by: Fred || 02/04/2013 00:00 || Comments || Link || E-Mail|| [6461 views] Top|| File under:
"Burkas for babies": Saudi cleric's new fatwa causes controversy
[ENGLISH.ALARABIYA.NET] A Saudi

holy man

has called for all female babies to be fully covered by wearing the face veil, commonly known as the burka, citing reports of little girls being sexually molested.

In a TV interview on the Islamic al-Majd TV, which seems to date back to mid-last year, Sheikh Abdullah Daoud, stressed that wearing the veil will protect baby girls. The Sheikh tried to back his assertion with claims of sexual molestation against babies in the kingdom, quoting unnamed medical and security sources.

Recently picked up on social media, Sheikh Dauod's statement prompted wide condemnation from his fellow Saudis on Twitter. Some tweeps called for the Sheikh to be held accountable because his ruling denigrates Islam and breaches individual privacy.

Sheikh Mohammad al-Jzlana, former judge at the Saudi Board of Grievances, told Al Arabiya that Dauod's ruling was denigrating to Islam and Shariah and made Islam look bad.

Jzlana urged people to ignore unregulated fatwas and explained that there are special regulations set by the Saudi authorities to administer religious edicts and appoint those who are entitled to issue them.

He said that he feels sad whenever he sees a family walking around with a veiled baby, describing that as injustice to children.
Posted by: Fred || 02/04/2013 00:00 || Comments || Link || E-Mail|| [6462 views] Top|| File under:
Bangladesh
Govt unveils plan to fight graft
[Bangla Daily Star] The government yesterday unveiled before the development partners its plan for preventing corruption and improving governance against the backdrop of Padma bridge corruption allegations.

Cabinet Secretary Musharraf Hossain Bhuiyan presented the National Integrity Strategy (NIS) describing it as a concerted initiative for fighting corruption at a meeting of the Local Consultative Group (LCG).

The meeting was held at the National Economic Council auditorium two days after the government withdrew its request to the World Bank for financing the Padma bridge project.

A high official of the Economic Relations Division (ERD) told The Daily Star that there were "no direct links between the timing of the presentation and the complexities over the graft allegations in the bridge project".

The official, however, said the government had an intention to remove any bad impression, if there is any, from the donors' mind over the Padma bridge corruption allegations.

The bridge project was not discussed at the meeting. The ERD secretary at the beginning told the representatives of the development partners that the finance minister will brief them on the bridge project later, said the ERD official.

Posted by: Fred || 02/04/2013 00:00 || Comments || Link || E-Mail|| [6460 views] Top|| File under:
Hartal in 16 dists today
[Bangla Daily Star] BNP will enforce a dawn-to-dusk hartal


... a peculiarly Bangla combination of a general strike and a riot, used by both major political groups in lieu of actual governance ...


in Rajshahi and Rangpur divisions today demanding release of the party's acting secretary general Mirza Fakhrul Islam Alamgir and its self-dependence affairs secretary Ruhul Kuddus Talukder Dulu.

Joint Secretary General of BNP Mizanur Rahman Minu announced the hartal yesterday during a

presser

at the party's Rajshahi office.

Withdrawal of "false" cases filed against the two veteran leaders of the opposition, protesting incidents of disappearance and secret killings and indiscriminate killings by Indian BSF on borders, increase of fuel prices and lack of security are among other reasons for calling hartal in all 16 districts of Rajshahi and Rangpur divisions.

Minu also threatened to go for tougher agitation programme if the government interrupts their peaceful protests during hartal hours.

The

presser

was organised by the party's coordination committee of two divisions.

Earlier, BNP placed barricades on highways and railways for an hour on February 2 and held demonstrations at district and divisional level on January 27, Minu added.

Posted by: Fred || 02/04/2013 00:00 || Comments || Link || E-Mail|| [6463 views] Top|| File under:
China-Japan-Koreas
Google boss Schmidt labels China an 'IT menace'
[BBC.CO.UK] Google Chairman Eric Schmidt uses a new book to call China an Internet menace that backs cyber-crime for economic and political gain, reports say.

The New Digital Age - due for release in April - reportedly brands China "the world's most active and enthusiastic filterer of information".

China is "the most sophisticated and prolific" hacker of foreign companies, according to a review obtained by the Wall Street Journal (WSJ).

China denies allegations of hacking.


"No, no! Certainly not!"


Revolution coming?
Beijing has been accused by several governments, foreign companies and organizations of carrying out extensive cyber espionage for many years, seeking to gather information and to control China's image.

The New Digital Age analyses how China is dangerously exploiting an Internet that now permeates politics, business, culture and other aspects of life, the WSJ says.

It quotes the book as saying: "The disparity between American and Chinese firms and their tactics will put both the government and the companies of the United States at a distinct disadvantage."

This, it says, is because Washington "will not take the same path of digital corporate espionage, as its laws are much stricter (and better enforced) and because illicit competition violates the American sense of fair play".

The book argues that Western governments could do more to follow China's lead and develop stronger relationships between the state and technology companies.

States will benefit if they use software and technology made by trusted companies, it suggests.

"Where Huawei gains market share, the influence and reach of China grow as well," the WSJ quoted the authors as writing.

The WSJ this week said its computer systems had been hacked by specialists in China who were trying to monitor its China coverage.

It was the second reported attack on a major US news outlet in days, as the New York Times


...which still proudly displays Walter Duranty's Pulitzer prize...


reported earlier that Chinese hackers had "persistently" penetrated its systems for the last four months.

China's foreign ministry dismissed the New York Times' accusations as "groundless" and "totally irresponsible".
Posted by: Fred || 02/04/2013 00:00 || Comments || Link || E-Mail|| [6461 views] Top|| File under:
Economy
Argentina tries freezing prices to break 30 percent annual inflation spiral
Argentina announced a two-month price freeze on supermarket products Monday in an effort to stop spiraling inflation.

The price freeze applies to every product in all of the nation's largest supermarkets — a group including Walmart, Carrefour, Coto, Jumbo, Disco and other large chains. The companies' trade group, representing 70 percent of the Argentine supermarket sector, reached the accord with Commerce Secretary Guillermo Moreno, the government's news agency Telam reported.

The commerce ministry wants consumers to keep receipts and complain to a hotline about any price hikes they see before April 1.

Polls show Argentines worry most about inflation, which private economists estimate could reach 30 percent this year. The government says it's trying to hold the next union wage hikes to 20 percent, a figure that suggests how little anyone believes the official index that pegs annual inflation at just 10 percent
Posted by: tipper || 02/04/2013 19:29 || Comments || Link || E-Mail|| [6467 views] Top|| File under:
India-Pakistan
Amusement park planned for Osama bin Laden's hideout
Now that the place where Bin Laden was killed has become the 2nd most hold shrine in Islam after Mecca, can't let a crisis go to waste.


Pakistan is planning to build an amusement park in the town of Abbottabad, notorious for being the site of Osama bin Laden's death.

The amusement park and outdoor activity center is planned for the edge of the northwestern town and will begin construction in the next two weeks.

"This project has nothing to do with Osama bin Laden," said Syed Aqil Shah, the provincial minister for tourism and sports, adding that the 50-acre development would also include restaurants, a heritage center and manmade waterfalls.

"The amusement city will be built on 50 acres in the first phase but later will be extended to 500 acres," he told Agence France-Presse.

"We are working to promote tourism and amusement facilities in the whole province and this project is one of those facilities."

"The project will take five years to complete," Jamaluddin Khan, the deputy provincial minister for tourism, told Reuters, that it would include a zoo, a mini-golf course, rock climbing and paragliding.


And not forgetting the most popular entertainment "be a suicide bomber for a day"


Javed Abbasi, a provincial member of parliament who supported the park, said, "It was unfortunate that Osama stayed here but I don't think it was the fault of the city, where he had no support," according to the Guardian. "People are not fanatic, they do not support terrorists -- you cannot blame a city if someone hides here."

Bin Laden was killed in his compound by US Navy SEALs in a raid on May 2, 2011. The large white villa has since been demolished, Reuters noted.
Posted by: tipper || 02/04/2013 20:27 || Comments || Link || E-Mail|| [6465 views] Top|| File under:
India President Approves Death Penalty in Some Rape Cases
[An Nahar] India's president on Sunday approved harsher punishments for rapists, including the death penalty, after a brutal gang-rape in New Delhi sparked national outrage and triggered demands for tougher laws.

President Pranab Mukherjee gave his assent to the new rape law two days after cabinet ministers recommended changes to improve safety for women.

"The Indian president has given his assent to the ordinance on crime against women. It comes into effect immediately but it will also be tabled before the parliament," a senior officer in the president's office told Agence

La Belle France

Presse.

A government-appointed panel and the cabinet had recommended tougher laws after the death of a 23-year-old woman who was savagely raped and attacked in a bus on December 16 and died nearly two weeks later.

Under the changes, the minimum sentence for gang-rape, rape of a minor, rape by

coppers

or a person in authority will be doubled to 20 years from 10 and can be extended to life without parole.

In the existing law, a rapist faces a term of seven to 10 years.

The cabinet has also created a new set of offenses such as voyeurism and stalking that will be included in the new law.

But women rights activists have slammed the ordinance saying it lacks teeth to fight sexual crimes against women and lashed out at the government for passing the law without holding a debate or discussion.

Posted by: Fred || 02/04/2013 00:00 || Comments || Link || E-Mail|| [6463 views] Top|| File under:
Syria-Lebanon-Iran
Iran's President Ahmadinejad offers to go into space
Iranian President Mahmoud Ahmadinejad has volunteered to become the first person sent into space by his country's fledgling space programme.

"I'm ready to be the first Iranian to be sacrificed by the scientists of my country and go into space," he is quoted by state media as saying.

Iran announced last week that it had successfully sent a monkey to space.

Western nations have expressed concern that Iran's space programme is being used to develop long-range missiles.

Such missiles could potentially be used to carry nuclear warheads.

Iran denies it is seeking to develop nuclear weapons and insists its nuclear programme is solely for peaceful purposes.
Worms

President Ahmadinejad made his space-travel offer during an address to scientists on Iran's national day of space technology in Tehran, state media report.

It comes a week after Iran said it had successfully sent a monkey to an altitude of some 120 km (75 miles) for a sub-orbital flight. The monkey returned unharmed.

In the US Senator John McCain mocked Mr Ahmadinejad's announcement, using Twitter to compare the Iranian president to the nation's space monkey.

"So Ahmadinejad wants to be first Iranian in space - wasn't he just there last week?" Mr McCain wrote.

The tweet provoked an angry response from many who saw racist overtones in his comparison of the dark-skinned, bearded Mr Ahmadinejad to a monkey.

That prompted Mr McCain to tweet again, saying: "Re: Iran space tweet - lighten up folks, can't everyone take a joke?"

Pictures released by the Iranian presidency website on Monday showed President Ahmadinejad meeting the monkey.
Posted by: tipper || 02/04/2013 17:30 || Comments || Link || E-Mail|| [6471 views] Top|| File under:
Home Front: Culture Wars
Alabama hostage situation has ended
After a seven-day standoff, local media report that the hostage situation in Midland City, Alabama has ended.

Jimmy Lee Dykes, a 65-year-old Vietnam veteran kidnapped a five-year-old boy from a school bus on Tuesday last week, shooting the bus driver to death in the process, he then held the boy in an underground bunker in his yard for the next six days.

The child is reported to be uninjured and is undergoing a standard medical evaluation.

Local news station WJHG reported explosions near the site of the crisis while other local media say a coroner has confirmed that Dykes has been killed.

The FBI has not discussed a motive for the kidnapping, but neighbors described Dykes as a loner with no children of his own. The 65-year-old was estranged from his family, according to Mel Adams, a Midland City Council member who knew Dykes since they were ages 3 and 4, as quoted by AP. The kidnapper's neighbors told AP that Dykes once beat a dog to death with a lead pipe, threatened to shoot children for stepping onto his property, and guarded his property at night with a gun and a flashlight.
Posted by: tipper || 02/04/2013 17:24 || Comments || Link || E-Mail|| [6464 views] Top|| File under:
Who's in the News
39
[untagged]
6
Arab Spring
5
Govt of Pakistan
4
Govt of Syria
3
Taliban
2
TTP
2
al-Qaeda in North Africa
2
Boko Haram
2
Govt of Iran
1
Hezbollah
1
HUJI
1
Islamic Jihad
1
Salafists
1
Govt of Sudan
1
Ansar Dine
Bookmark
E-Mail Me
The Classics
The O Club
Rantburg Store
The Bloids
The Never-ending Story
Thugburg
Gulf War I
The Way We Were
Bio
Merry-Go-Blog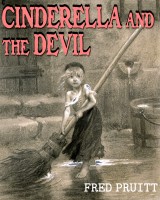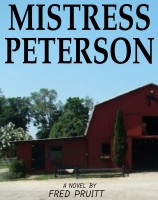 On Sale now!


A multi-volume chronology and reference guide set detailing three years of the Mexican Drug War between 2010 and 2012.

Rantburg.com and borderlandbeat.com correspondent and author Chris Covert presents his first non-fiction work detailing the drug and gang related violence in Mexico.

Chris gives us Mexican press dispatches of drug and gang war violence over three years, presented in a multi volume set intended to chronicle the death, violence and mayhem which has dominated Mexico for six years.
Click here for more information


Meet the Mods
In no particular order...


Steve White
Seafarious
Pappy
lotp
Scooter McGruder
john frum
tu3031
badanov
sherry
ryuge
GolfBravoUSMC
Bright Pebbles
trailing wife
Gloria
Fred
Besoeker
Glenmore
Frank G
3dc
Skidmark
Alaska Paul



Better than the average link...



Rantburg was assembled from recycled algorithms in the United States of America. No trees were destroyed in the production of this weblog. We did hurt some, though. Sorry.
34.239.170.169

Help keep the Burg running! Paypal: