-Lurid Crime Tales-
Anger in Nigeria: Official steals 110 million euros, fined 3,500
[OBSERVERS.FRANCE24] Hundreds of protesters descended on Nigeria's justice ministry in Abuja on Thursday after a court handed down a strangely lenient sentence to an official convicted of embezzlement. The former boss of Nigeria's police pension fund, John Yakubu Yusufu, was convicted Monday with stealing 23.3 billion Nigerian naira (about 110 million euros) meant for retired police officers. A judge gave him the choice of either spending two years in jail or paying 750,000 naira (about 3,500 euros). Unsurprisingly, he chose the latter option.

Even in a country where corruption is seen as rather commonplace -- Nigeria ranks 139th out of 174 countries in Transparency International's corruption perceptions index -- the sentence has shocked many. Anti-corruption activists joined up with youth organisations to protest against what they consider an outrageous decision on the part of the case's judge. Demonstrators chanted and booed at the justice ministry's gates until representatives were allowed in to drop off a petition. They demanded that not only Yusufu's case be re-tried, but also that the judge be investigated and that vast reforms be undertaken to improve the country's judicial system.

In a surprising twist of events, Yusufu was remanded to prison on Wednesday evening on separate charges involving the alleged embezzlement of another 289 million naira (about 1.3 million euros) from the police pension fund. Anti-corruption campaigners say their protest may well have inspired this move. Yusufu has pleaded not guilty to these new charges.

Posted by: Fred || 02/01/2013 00:00 || Comments || Link || E-Mail|| [6476 views] Top|| File under:
China hacked NYT computer systems, paper says
[FRANCE24] Hackers have infiltrated The New York Times' computer systems in recent months, a move that may be linked to its October exposé of the wealth amassed by relatives of Chinese Premier Wen Jiabao, the paper said Wednesday. China has denied the claims.


There's not a day that goes by when somebody's not trying to break into the Burg. The majority of those trying to break down the door are Chinese.




What could the Chinese possibly want with Rantburg? They are at best a tertiary interest here, and everything is open source anyway.


The Wall Street Journal also says its computers have been infiltrated by Chinese hackers trying to monitor the newspaper's coverage of China.

The Journal didn't address how the hacking of its systems occurred, but it said it has faced such threats from China in recent years and denied that attempt stemmed from a desire to "gain commercial advantage or to misappropriate customer information."
Posted by: Fred || 02/01/2013 00:00 || Comments || Link || E-Mail|| [6504 views] Top|| File under:
-Short Attention Span Theater-
Briton Finds 'Rare Whale Vomit' Worth 50,000 Euros
[An Nahar] A British man has been offered 50,000 euros for a strange-smelling rock his dog found on a beach, which is likely a rare form of whale vomit used in perfumes, the BBC reported Thursday.

Ken Wilman was walking his dog Madge in the coastal town of Morecambe in northwest England when she began "poking at a rather large stone" with a waxy texture and yellowish color.

At first he left it on the beach, but "something triggered in my mind," Wilman said, prompting him to go back and retrieve the object, which he believes is a piece of ambergris, a substance found in the digestive systems of sperm whales.

Whales sometimes spew up ambergris, which floats on water and has been highly prized for centuries. It is used in perfume-making for the musky fragrance it acquires as it ages -- but newer ambergris is foul-smelling.

"When I picked it up and smelled it I put it back down again and I thought 'urgh'," Wilman told the BBC.

"It has a musky smell, but the more you smell it the nicer the smell becomes."

He is waiting for tests to confirm his find is ambergris, nicknamed "floating gold," but says he has been offered 50,000 euros (£43,000, $68,000) for it by a French dealer.

"It's worth so much because of its particular properties," Andrew Kitchener, principal curator of vertebrates at the National Museum of Scotland, told the broadcaster.

"It's a very important base for perfumes and it's hard to find any artificial substitute for it."

The substance gets a mention in the classic 1851 whaling novel Moby Dick, where author Herman Melville writes: "Who would think, then, that such fine ladies and gentlemen should regale themselves with an essence found in the inglorious bowels of a sick whale! Yet so it is."

Posted by: Fred || 02/01/2013 00:00 || Comments || Link || E-Mail|| [6473 views] Top|| File under:
Afghanistan
Kidnappers Kill Son of Herat Businessman After Ransom Paid
[Tolo News] The son of a Herat businessman has been killed by his captors 35 days after he was kidnapped and held for ransom, local officials said Thursday.

The father of the boy said the kidnappers had initially asked him to pay US$400,000 for his son's release. This was negotiated down to US$90,000, which he paid, but the boy was still killed and buried - probably in order to protect their identities, the father told TOLOnews.

A number of Herat province residents brought the unearthed body of the boy before the governor's office and demanded harsh punishments for the perpetrators.

Gen. Abdul Hamid Hamidi, acting police commander of Herat province, told TOLOnews that the boy was kidnapped near his house 35 days ago. The police have detained six men and two women as key persons in the kidnapping, with one person still missing.

"We detained six men and two women in connection with this and they have confessed their crime," Hamidi said.

Cases of kidnappings in Herat have dropped in the last two months compared to six months ago, however the recent incident has reignited concerns for the ruthless criminal behaviour.
Posted by: Fred || 02/01/2013 00:00 || Comments || Link || E-Mail|| [6478 views] Top|| File under:
Africa North
Tunisia Extends State of Emergency for a Month
[An Nahar] Tunisia's presidency said Thursday it is extending for one month the state of emergency imposed after the fall two years ago of long-time dictator Zine El Abidine Ben Ali.

"President Moncef Marzouki has decided, after consulting the heads of government and Constituent Assembly, to extend the state of emergency from February 1 to March 2, 2013," a presidency statement said.

In October last year, the authorities prolonged the state of emergency by four months, whereas before it had been extended on a month-to-month basis.

The four-month extension from October 31, continuing special intervention powers for the police and army, came after a series of Islamist attacks.

Tunisia's state of emergency was decreed in January 2011 after Ben Ali, the first despot to be toppled in an Arab Spring popular uprising, fled the country for exile in Saudi Arabia.

Posted by: Fred || 02/01/2013 00:00 || Comments || Link || E-Mail|| [6474 views] Top|| File under:
Algeria Ruling Party Leader Relieved of Duties
[An Nahar] The central committee of Algeria's ruling party relieved its chief Abdelaziz Belkhadem of his duties on Thursday, in the FLN's biggest internal crisis for a decade, an AFP journalist reported.

Members of the National Liberation Front held a vote of confidence, with 160 voting in favor of and 156 against the resignation of the secretary general, with seven spoiled ballot papers.

Belkhadem admitted defeat, saying: "I have triumphed because my party has triumphed. I quit with my head held high and hope that whoever succeeds me will do better."

His adversaries had feared the influential former premier may force the party to re-elect him.

The FLN, to which President Abdelaziz
Bouteflika


... 10th president of Algeria. He was elected in 1999 and is currently on his third or fourth term...


also belongs, and which holds almost half of the seats in parliament, had been riven between supporters of Belkhadem, 67, and high-profile critics who accused him of nepotism.

"Belkhadem is playing with his political destiny at this meeting (for the vote of confidence). We fear a repeat of what happened at the last central committee meeting" in June, said former minister Boudjemaa Haichour, one of the leading party rebels, ahead of the vote.

Belkhadem, who insisted that he won the central committee's vote of confidence then, was accused of orchestrating an "organic coup," and the two factions nearly came to blows.

Eight ministers, all on the central committee, subsequently called for his resignation and accused him of using "state institutions to realize personal ambitions."

On Tuesday, Belkhadem denied outright the existence of a crisis and accused his critics of trying to stir ill-feeling between him and Bouteflika.

If there were a crisis, "it must stem from ideas, differences in orientation or management among its members, which absolutely do not exist," he said in an interview with the private Nessma TV channel.

He also said he was being targeted personally.

The call for him to step down came after another former premier, Ahmed Ouyahia, quit as secretary general of FLN ally the Rally for National Democracy (RND) after coming under pressure from within his party.

Posted by: Fred || 02/01/2013 00:00 || Comments || Link || E-Mail|| [6475 views] Top|| File under:
Africa Subsaharan
Central African rebels warn president over peace deal
[Daily Nation (Kenya)] The Central African Republic's main rebel grouping on Wednesday accused the president of not keeping his end of the peace deal that brought an end to their military offensive earlier this month.

The Seleka coalition, which had looked poised to advance on the capital Bangui before a power-sharing deal was struck under regional pressure on January 11, charged President Francois Bozize was clinging to the defence portfolio.

"President Bozize... has scrapped the defence minister job and opted for an assistant defence minister. In other words, he remains head of state and de facto defence minister," Seleka spokesman Florian Ndjadder told AFP.

The Libreville negotiations that yielded a deal between the regime and the rebels provided for a member of the opposition to be appointed prime minister and a Seleka member to be handed the defence portfolio.

Opposition leader Nicolas Tiangaye was subsequently named prime minister but the process appears to have snagged over the defence portfolio.

The Seleka coalition launched its offensive in early December, arguing that Bozize's regime had failed to comply with previous peace deals that should have given demobbed rebels jobs or integrated them in the regular forces.

Bozize's camp has in recent days also accused the rebels of violating the terms of the deal agreed in the Gabonese capital by pressing on with military operations and being responsible for several looting incidents.

Posted by: Fred || 02/01/2013 00:00 || Comments || Link || E-Mail|| [6474 views] Top|| File under:
Bangladesh
Three killed as muggers push them off train
[Bangla Daily Star] Three passengers of a train including a woman were killed, while one was severely injured when a gang of muggers pushed them off a running train in sadar upazila yesterday.



The dear departed

were identified as Khayer Miah, 40, Shud Miah, 50, and Shahana Begum, 50, of Merashani village under Bijoynagar upazila of the district.

The injured Md Rubel Miah, 25, was taken to Brahmanbaria Sadar Hospital for treatment.

The Dhaka-bound Titash Commuter Train reached Pagachang station around 5:20am when eight muggers boarded the train and started robbing the passengers, Rubel told The Daily Star.

At one stage, they pushed four passengers off the train at different points between Pagachang and Kurulia bridge, he added.

On information, police rushed to the spot and rescued Rubel and recovered the bodies of the three.

They were going to Dhaka for medical check up for the purpose of immigration, Rubel said adding, they belonged to the same village.

A case has been filed with Akhaura Government Railway Thana, said Abul Kalam Azad, officer-in-charge (OC) of the station.

There were four

coppers

in the last compartment of the train and had no knowledge of the robbery taking place, Azad added.

"The compartments are not connected by corridors, which was why police could not move around to guard the other compartments," the OC said.

Md Jahidul Islam, additional superintendent of Brahmanbaria Police, said law enforcers were trying to track down the criminals.

Posted by: Fred || 02/01/2013 00:00 || Comments || Link || E-Mail|| [6491 views] Top|| File under:
Caribbean-Latin America
Argentina pulls out of Falklands talks
Hector Timerman


Argie FM


has refused to meet representatives of the Falkland Islands government, which Argentina does not recognise as legitimate.


i.e.: the Argies know the island's citizens don't want any part of the corrupt broke chavismo from Evita and cronies


The islanders were expected to tell Mr Timerman that Buenos Aires should respect islanders' rights and leave them in peace.


yup


Mr Timerman had initially asked for a one-to-one meeting with Mr Hague.

In words bound to raise tensions between the UK and Argentina over the issue Mr Timerman said he was sorry that Mr Hague "can't meet without the supervision of the colonists from the Malvinas".


Obama: "or Maldives!"


He said that the United Nations regards the dispute over the islands which Argentina knows as the Malvinas as a bilateral issue between Buenos Aires and London.

Argentine president Cristina Fernandez de Kirchner has in recent years strongly asserted her country's demands for the Falklands to come under its sovereignty despite the opposition of the islanders.


talk about colonialism


Earlier this month, she had an advert published in British newspapers claiming that Argentina had been stripped of the islands in "a blatant exercise of 19th century colonialism".

David Cameron has repeatedly insisted the residents of the Falklands must decide their own future and a referendum on the islands' political status is to be held in March.
Posted by: Frank G || 02/01/2013 08:19 || Comments || Link || E-Mail|| [6500 views] Top|| File under:
Europe
Cheered in Mali, Hollande still losing the war at home
[FRANCE24] President François Hollande faced on Thursday the first nationwide strike by French civil servants since he took office last May. Hollande, a Socialist, has been hailed at home and abroad for routing Mali-based Islamists with a lightening military intervention, but he is quickly falling out of favour among his key voting constituencies.

Thousands of civil servants, including hospital personnel and teachers, took to the streets in Paris and across the country to demand better pay and more jobs. Unions organising around 120 marches throughout France said they would rally around 100,000 people.

Victor Alavar, a 48-year-old nurse on strike, said patients were suffering because of the "chronic" deficit of hospital staff. "Sometimes [patients] have to wait three to six months for certain surgeries, and there are more and more accidents," he said.


And now they'll wait another day for surgery because you decided not to go to work...

Alavar, who works at a major hospital in the southwest city of Toulouse, said the government was closing smaller rural hospitals and certain specialised care units, putting growing pressure on the already limited staff at large hospitals like his.


Same things have happened in the U.S. Chicago has closed a number of hospitals these last two decades. But we don't go out on strike over it...

"Little by little workers are being pushed to their limits, and some of them break. I have colleagues who go on sick leave with depression; one female nurse recently had a heart attack. It's getting worse," he lamented.

Thursday's collective groan against France's Socialist-led government may the first mass strike since the left took power last year, but it is also likely the first of many. France counts 5.2 million state civil servants.

Paris primary school teachers closed almost all schools in the French capital on January 23 to protest Hollande's first major education reform, and have promised to do so again on February 5. Some unions representing civil servants are threatening to go on strike again on February 12.

Teachers in particular, but state employees in general, voted in mass for Hollande last May. Many among them now say they are disappointed over what Hollande has done, or failed to do, so far.

"This government promised change, but has continued the same policies of the previous one," Alavar said. "Today's strike is just the beginning stage."

Posted by: Fred || 02/01/2013 00:00 || Comments || Link || E-Mail|| [6475 views] Top|| File under:
Home Front: Politix
CAIR Member Seeks Seat on New York City Council
Zead Ramadan, head of the New York branch of

Hamas, always the voice of sweet reason,

-affiliated CAIR, to run against Jew for seat on New York City Council.

The head of the New York branch of a Hamas-affiliated group is seeking a seat on the New York City Council.

The New York Daily News reported that Zead Ramadan formally announced on Tuesday his plans to run for the City Council seat being vacated by Councilman Robert Jackson, who plans to run for Manhattan Borough President.

Ramadan has already raised nearly $41,000, according to city Campaign Finance Board records, and says he would be the Council's first-ever Arab-American member.

"I grew up in this community, and I know northern Manhattan as good as almost anybody," Ramadan told the Daily News. "I've been part of this community since October 1971."

Ramadan is a Paleostinian Authority Arab who was born in Kuwait and immigrated to Washington Heights with his family, including seven siblings, as a kid and quickly assimilated, the report said.

He is, among other things, the president of the board of directors of the New York Chapter of the Council on American Islamic Relations (CAIR), which has a long history of anti-Israel rhetoric, accusing the Jewish state of perpetrating genocide and of being a terrorist state.

CAIR's Florida chapter operates a website titled "Calling Islam," which features several articles by Harun Yahya, an anti-Semitic Turkish writer who denounces Zionism as a fascist movement akin to Nazism, as well as "a racist and colonialist ideology" that is based on "Social Darwinism," according to the Anti-Defamation League (ADL).

In 2008, CAIR was listed as an unindicted co-conspirator in the largest terrorist money laundering case in U.S. history -- the trial of the Holy Land Foundation in which five HLF officials were convicted of funneling money to Hamas.

U.S. District Court Judge Jorge Solis ruled that, "The Government has produced ample evidence to establish the association" of CAIR to Hamas, upholding their designations as unindicted co-conspirators. In 2008, the FBI formally ended all contact with CAIR because of its ties to Hamas.

Individuals from CAIR visited the White House at least 20 times starting in 2009, according to a recent investigation by the Investigative Project on Terrorism (IPT).

In 2010 the organization gave a lifetime achievement award to Helen Thomas, the veteran White House correspondent who resigned after she said in an interview that Jews should "get the hell out of Paleostine" and go back to Poland and Germany.

One of Ramadan's rivals in the race for City Council is a Jewish man, Mark Levine. According to his website Levine, who launched his campaign in early December, has earned endorsements from New York City Public Advocate Bill de Blasio, Manhattan Borough President Scott Stringer, City Council Member Ydanis Rodriguez and Assembly Member-Elect Gabriela Rosa.
Posted by: trailing wife || 02/01/2013 00:00 || Comments || Link || E-Mail|| [6476 views] Top|| File under:
India-Pakistan
Two more die of measles
[Dawn] Two more children died of measles in Lahore on Wednesday taking the

corpse count

to five in January.

Health Department sources said one-year-old Zubair died at Children's Hospital and five-year-old Eman at Mayo Hospital due to measles complications.

Also, another three dozen children suffering from measles were shifted to hospitals of the city.

The number of measles-affected children is increasing day by day that shows the disease has taken an ugly turn towards epidemic.

Over 400 measles-related cases have surfaced in January in the Punjab capital.

Young Doctors Association, Pakistain, Secretary-General Dr Salman Kazmi, in a statement held the chief secretary, the director general of health, the EPI programme director and the health secretary responsible for the deaths and demanded their resignations.

Posted by: Fred || 02/01/2013 00:00 || Comments || Link || E-Mail|| [6467 views] Top|| File under: Govt of Pakistan
Science & Technology
BAE kicks the persistent surveillance game up a notch.
Developed by DARPA and BAE Systems, The $18.5 million Autonomous Real-Time Ground Ubiquitous Surveillance Imaging System (ARGUS) program will be the most advanced surveillance system in the sky.

Once attached under an unmanned aerial vehicle, an ARGUS camera can patrol at 17,500 feet and send back high resolution images of 1.8 gigapixels.

The images are so crisp and clear that an analyst can actually see what color guayaberas a subject is wearing.


Posted by: Besoeker || 02/01/2013 00:00 || Comments || Link || E-Mail|| [6471 views] Top|| File under:
Syria-Lebanon-Iran
Civil Marriage: Shiite Council Says It's 'Legally, Ethically Rejected'
[An Nahar] Vice-President of the Higher Islamic Shiite Council Sheikh Abdul Amir Qabalan on Thursday called on the leaders of religious communities in Lebanon to form a committee to discuss the adoption of civil marriage in the country.

"An extensive study of civil marriage must be undertaken," Qabalan stated during a meeting with a delegation of Lebanese student and youth organizations.

He remarked: "The investigation needs to take into consideration religious laws and concerns and it should be beneficial to the people".

Meanwhile, the Religious Evangilization Committee of the Higher Islamic Shiite Council stated on Thursday its rejection of civil marriage for "ethical, constitutional, doctrinal and national concerns".

"This union contradicts with the constitutional form of marriage adopted in the country and it is a revolution on the Lebanese culture of citizenship," the committee said in a released statement.

It added: "Civil marriage threatens the concept of family founded on ethical and spiritual grounds".

The statement referred to several articles in the Lebanese constitution to describe the handling of personal affairs by religious authorities as a "source of richness and cultural diversity in Lebanon not a matter of a political debate that has long divided the people".

"Religious marriage does not contradict with a civil and secular state," the committee stated, adding that it preserves communities' "ethical and ideological privacy".

It expressed: "Allowing a minority to infiltrate the historical cultural structure of the country is an attack on and a threat to both Christian and Muslim communities in Lebanon".

The statement urged political and religious communities to "thoroughly reflect and use their wisdom before expressing their views on this issue.

Grand Mufti Mohammed Rashid Qabbani had issued a fatwa on Monday against moves to legalize civil marriages inside the country.

Qabbani branded as an apostate any Muslim politician who approves civil marriage legislation, saying offenders would not be eligible to be buried in a Muslim cemetery.

The religious edict came a day after President Michel Suleiman tweeted that he would remain steadfast in supporting such unions, while Prime Minister Najib Miqati wrote on his Twitter account that a consensus was required to address the issue.

The campaign for civil marriage in Lebanon has gained momentum with a daring initiative to create new jurisprudence.

Kholoud Sukkarieh and Nidal Darwish announced earlier this month they had wed as a secular couple by having their religious sects legally struck from their family registers under an article dating from the 1936 French mandate.

Suleiman has since lobbied for a civil marriage law as a "very important step in eradicating sectarianism and solidifying national unity."

Suleiman had tweeted that he would "respond to the evolution and aspirations of the people and prepare the appropriate laws for the issue of civil marriage."

Posted by: Fred || 02/01/2013 00:00 || Comments || Link || E-Mail|| [6473 views] Top|| File under:
Who's in the News
40
[untagged]
3
al-Qaeda in North Africa
3
Arab Spring
3
TTP
3
Govt of Pakistan
2
Commies
2
Govt of Syria
1
Jamaat-e-Islami
1
Lashkar e-Jhangvi
1
Baloch Liberation Army
1
Hezbollah
1
Ansar Dine
Bookmark
E-Mail Me
The Classics
The O Club
Rantburg Store
The Bloids
The Never-ending Story
Thugburg
Gulf War I
The Way We Were
Bio
Merry-Go-Blog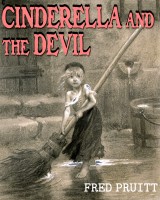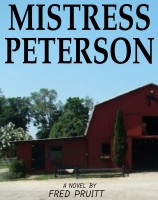 On Sale now!


A multi-volume chronology and reference guide set detailing three years of the Mexican Drug War between 2010 and 2012.

Rantburg.com and borderlandbeat.com correspondent and author Chris Covert presents his first non-fiction work detailing the drug and gang related violence in Mexico.

Chris gives us Mexican press dispatches of drug and gang war violence over three years, presented in a multi volume set intended to chronicle the death, violence and mayhem which has dominated Mexico for six years.
Click here for more information


Meet the Mods
In no particular order...


Steve White
Seafarious
Pappy
lotp
Scooter McGruder
john frum
tu3031
badanov
sherry
ryuge
GolfBravoUSMC
Bright Pebbles
trailing wife
Gloria
Fred
Besoeker
Glenmore
Frank G
3dc
Skidmark
Alaska Paul



Better than the average link...



Rantburg was assembled from recycled algorithms in the United States of America. No trees were destroyed in the production of this weblog. We did hurt some, though. Sorry.
3.235.140.84

Help keep the Burg running! Paypal: