-Lurid Crime Tales-
Police raid prompts IMF's Lagarde to speak out
[FRANCE24] IMF chief Christine Lagarde denied on Thursday any wrongdoing in the settling of a 2008 fraud case after police stepped up their investigation into the affair, searching the home of her former chief of staff, France Telecom CEO Stéphane Richard.
Posted by: Fred || 01/26/2013 00:00 || Comments || Link || E-Mail|| [6477 views] Top|| File under:
Akron has reverse drive-by shooting
Akron woman claims she was shot as she drove by two men walking in the street. Police say the men moved to the side of the road, but as the woman drove past one of the men fired several shots at her Nissan Altima.

One of the bullets penetrated the vehicle and struck the victim in the back in her upper right shoulder.
Posted by: Anguper Hupomosing9418 || 01/26/2013 00:00 || Comments || Link || E-Mail|| [6477 views] Top|| File under:
-Obits-
Dead man found in "Beer Cave"
[WWL] Kenner Police say a man died inside a beer cooler at a convenient store on Airline Drive overnight, but no one knew he was there until they found his very cold body this morning.

"We have a gentleman that went into the Beer Cave, where you can go in and select beer from inside the cooler. It appears that he had experienced some type of medical problem," Sgt. Brian McGregor told WWL First News.

McGregor says surveillance video shows the man clutching his chest in the cooler around 10:30pm last night and then collapsing. They found him after 7:00am.

The coroner is conducting an autopsy, but police do not suspect any foul play.
Posted by: Fred || 01/26/2013 00:00 || Comments || Link || E-Mail|| [6506 views] Top|| File under:
Subway Sandwich Scandal Inches into Court
[An Nahar] Sometimes if you don't give an inch, you'll wind up in court.

Angry American diners want to take a bite out of the Subway fast food chain over what they say are too short "Footlong" sandwiches.

The bulging lunch bun is Subway's signature offering. But ever since a keen-eyed Australian discovered earlier this month that his "Footlong" measured only 11 (28 cm), and not 12 inches (30.5 cm), the U.S.-based global franchise has been on the back foot.

In what appears to be the first related lawsuit, two New Jersey men filed a complaint Tuesday in New Jersey, alleging that Subway deliberately and systematically shortens its sandwiches to 11 or 11.5 inches.

The plaintiffs "submit that Subway's conduct is an unconscionable business practice," the suit alleges.

"While it may not be the end of the world that consumers got an eleven-inch sandwich instead of the twelve-inch sandwich promised, the simple fact is that these consumers were promised one thing and received something less."

Posted by: Fred || 01/26/2013 00:00 || Comments || Link || E-Mail|| [6478 views] Top|| File under:
Ireland Won't Ease Drunken-Driving Law for Farmers
[An Nahar] A license to drive drunk? Some small-town politicians think it's just the tonic for rural Ireland.

Councilmen in Kerry, southwest Ireland, passed a motion this week asking the government to create a permit that would allow isolated farmers the ability to drink a few pints and then return home in their car, or on their tractor, without fear of being busted.

Its backers say the measure is needed to combat an epidemic of boredom and depression on farms ever since Ireland imposed tough new blood-alcohol limits on drivers in 2011.

But Justice Minister Alan Shatter shot down the proposal during a speech in parliament Thursday as "grossly irresponsible."

"There is no question of this government, or indeed I don't believe any future government, facilitating individuals drinking in excess of the blood alcohol limits," Shatter told

politician

s.

A generation ago, drunken driving was commonplace in Ireland and even the smallest villages or forlorn crossroads would feature a pub. But in this century the country has steadily improved road safety standards, introducing mandatory driving tests, blood and breath tests and above all a penalty-points system that removes licenses from dangerous drivers, particularly drunks.

The effort has slashed road-related deaths from more than 400 annually in the 1990s to just 162 last year, a modern low in this country of 4.6 million.

Kerry pub owners say their business has plummeted right along with that nationwide carnage -- yet deny any connection between the two trends. They describe the often narrow, lightly trafficked roads near their businesses as safe for people to navigate even after three pints (57 ounces) of beer.

Danny Healy-Rae, who owns a pub and comes from Kerry's most famous and flamboyant political family, says farmers should be allowed to drive tipsy on their tractors because they don't go fast enough to kill anyone. He said those drinking two to three pints at a pub should be issued a permit allowing them to drive home so long as they stay below 30 mph (50 kph).

He was one of five Kerry County Council members who voted for the motion Monday night. Three others voted against, seven abstained and 12 council members didn't show up. Their decision has no legal standing because the national government, not councils, sets policy on road safety.

Healy-Rae -- who like his politician father is nationally famous for wearing a cap everywhere and talking in rapid-fire local dialect easy to parody but hard to understand -- said pub-loving farmers "are living in isolated rural areas where there's no public transport of any kind. They end up at home looking at the four walls, night in and night out, because they don't want to take the risk of losing their license."

Posted by: Fred || 01/26/2013 00:00 || Comments || Link || E-Mail|| [6471 views] Top|| File under:
Africa North
Tunisia PM to Reshuffle Cabinet Saturday
[An Nahar] Prime Minister Hamadi Jebali is due to announce on Saturday the results of lengthy consultations on a reshuffle of Tunisia's cabinet, a government statement said.

Jebali, of the ruling Islamist party Ennahda, "will make a statement to

news hound

s on the result of consultations with the political parties on a government reshuffle, at 1:00 pm (1400 GMT) on Saturday," the statement said.

Ennahda first said that a reshuffle was "imminent" last July to enlarge the current coalition that also includes two secular center-left parties, Ettakatol and President Moncef Marzouki's Congress for the Republic.

The talks have constantly foundered on the refusal of the Islamists to give up key ministries including foreign affairs and the interior.

Political disagreement has also been rife over the content of the constitution and the political system in Tunisia, which sparked the Arab Spring when it ousted veteran strongman Zine El Abidine Ben Ali in early 2011.

Social unrest has injected urgency into the reshuffle negotiations.

The North African nation has been rocked by discontent that went kaboom! into violence earlier this month in the southern town of Ben Guerdane and at Siliana in the northwest last month, injuring 300 people.

Ennahda is refusing to move Ali Larayedh as interior minister. He has come under fire for his handling of the unrest and attacks by

krazed killer

Salafist

Mohammedan

s.

Foreign Minister Rafik Abdessalem has also been linked to a corruption scandal.

Posted by: Fred || 01/26/2013 00:00 || Comments || Link || E-Mail|| [6478 views] Top|| File under: Arab Spring
Africa Subsaharan
South Africa court 'halts Zimbabwe helicopter donation'
Don't anybody be getting bad ideas now.




Oh! Oh! I seen this movie!


A court in South Africa has temporarily halted a delivery of helicopters to the Zimbabwean military, human rights group AfriForum says.

The group made the urgent request when it heard about the donation of South Africa's retired Alouette fleet.

It said it would be irresponsible to give equipment to a force that was not neutral ahead of this year's elections.

South Africa's defence ministry said the aircraft would not be assembled and would be used only for spare parts.

Elections in Zimbabwe in 2008 were marred by violence and allegations of vote-rigging.

Following regional negotiations led by South Africa, President Robert Mugabe's Zanu-PF party entered into a fractious coalition with the Movement for Democratic Change (MDC).

A recent report by US-based Human Rights Watch said that four years on, the security forces were still politically partisan, remaining loyal to Mr Mugabe and Zanu-PF.

Zimbabwe is also subject to a European Union arms embargo.
Posted by: tipper || 01/26/2013 12:03 || Comments || Link || E-Mail|| [6491 views] Top|| File under:
Crocodile Dundee on the veld
A MASSIVE operation to round up thousands of escaped crocodiles has intensified in flood-soaked South Africa.

''A thousand have already been caught,'' a police spokesman, Hangwani Mulaudzi, said on Friday.

South African media said about half of the 15,000 reptiles at the Rakwena Crocodile Farm in the far north of the country had escaped last Sunday amid torrential downpours.

The owners were forced to open the gates to prevent a storm surge.

The animals have scattered far and wide making the recapture operation more tricky. One croc was found next to a mall in the town of Musina, 120 kilometres away.


Posted by: tipper || 01/26/2013 09:05 || Comments || Link || E-Mail|| [6561 views] Top|| File under:
North Korea Threatens 'Physical' Action against Seoul over U.N. Sanctions
[An Nahar]
North Korea on Friday threatened "physical counter-measures" against rival South Korea -- the latest in a series of bellicose warnings sparked by a tightening of U.N. sanctions against Pyongyang.

"If the South Korean puppet regime of traitors directly participates in the so-called U.N. 'sanctions,' strong physical countermeasures would be taken," the North's Committee for Peaceful Reunification of Fatherland said.

The warning, carried by the official Korean Central News Agency, came a day after North Korea's top military body threatened to conduct a third nuclear test and boost its ability to strike the United States.
Continued on Page 49
Posted by: Fred || 01/26/2013 00:00 || Comments || Link || E-Mail|| [6470 views] Top|| File under:
Economy
China's Shale Gas Dream
h/t Instapundit


China is believed to hold the world's largest reserves of shale gas, with the Ministry of Land and Resources estimates the country has 134 trillion cubic meters of shale gas with 25 tcm of this recoverable.


I do believe a shoe is descending on oil ticks.
Posted by: g(r)omgoru || 01/26/2013 07:35 || Comments || Link || E-Mail|| [6499 views] Top|| File under:
Europe
Spain Unemployment Rate Shoots to 26%
[An Nahar] Spain announced Thursday that its unemployment rate surged to a modern-day record of 26 percent in the final quarter of 2012 as nearly six million people searched in vain for work in a biting recession.
"Quick! Do something counterintuitive!"
"Good idea. Let's raise taxes!"
"Again!"
The jobless rate climbed from a rate of 25.02 percent the previous quarter, reaching the highest level since Spain returned to democracy after the death in 1975 of General Francisco Franco.
Continued on Page 49
Posted by: Fred || 01/26/2013 00:00 || Comments || Link || E-Mail|| [6478 views] Top|| File under:
The Grand Turk
Turkey Allows Use of Kurdish Language in Court
[An Nahar] Turkey's parliament passed a law late Thursday giving Kurds the right to use their own language in court, the state-run Anatolia news agency reported.

The right to give testimony in their mother tongue was one of the key demands raised by hundreds of prison inmates who went on a 68-day hunger strike that ended in November.

The new law also overturned a ban on conjugal visits for Kurdish inmates.
Continued on Page 49
Posted by: Fred || 01/26/2013 00:00 || Comments || Link || E-Mail|| [6475 views] Top|| File under:
India-Pakistan
'Zardari offers caretaker PM's post to Pagara'
[Dawn] The Pakistain

Moslem

League-N fears that it will lose its 'potential' ally in Sindh as Pir Pagara of the Pakistain

Moslem

League-Functional has been reportedly offered the slot of caretaker prime minister by the Pakistain People's Party.

A Punjab-based leader of the PML-F claims that his chief is giving a serious consideration to the offer.

An official of the N-League admitted that the offer, if accepted, would altogether change the political scene in Sindh as his party had pinned hopes on PML-F's support for neutralising the PPP influence in the interior of Sindh.
Continued on Page 49
Posted by: Fred || 01/26/2013 00:00 || Comments || Link || E-Mail|| [6480 views] Top|| File under: Govt of Pakistan
Israel-Palestine-Jordan
Israel, Switzerland Sign Security Cooperation Agreement
Probably not trading chocolates and cuckoo clocks for Jaffa oranges and those really wonderful dates.

[Ynet] Defense Minister Ehud Barak met with his Swiss counterpart Ueli Maurer during the World Economic Forum in Davos, Switzerland


...home of the Helvetians, famous for cheese, watches, yodeling, and William Tell...


, and signed a security cooperation agreement between the two countries.

According to the agreement, the cooperation will be expressed in security policy, military industries and cooperation between the armies.
Posted by: trailing wife || 01/26/2013 00:06 || Comments || Link || E-Mail|| [6479 views] Top|| File under:
Government
Utah Sheriffs' Association Send President Terse Letter Re. 2nd Amendment
The following letter appeared at the Utah Sheriffs' Association website.



17 January 2013

The Honorable Barack Obama
President of the United States of America
The White House
1600 Pennsylvania Avenue
Washington, DC 20500

Dear President Obama:

We, the elected sheriffs of Utah, like so many of our fellow Americans, are literally heartbroken for the loved ones of the murdered victims in Connecticut. As Utahans, we are not strangers to this kind of carnage- one of the latest being the 2007 Trolley Square murders wherein nine innocents were gunned down- five losing their lives.

We also recognize the scores of other recent domestic massacres, which have decimated countless honorable lives. As Americans, we value the sanctity of life. Furthermore, similar to our inspired Founders, we acknowledge our subservience to a higher power.

With the number of mass shootings America has endured, it is easy to demonize firearms; it is also foolish and prejudiced. Firearms are nothing more than instruments, valuable and potentially dangerous, but instruments nonetheless. Malevolent souls, like the criminals who commit mass murders, will always exploit valuable instruments in the pursuit of evil. As professional peace officers, if we understand nothing else, we understand this: lawful violence must sometimes be employed to deter and stop criminal violence. Consequently the citizenry must continue its ability to keep and bear arms, including arms that adequately protect them from all types of illegality.

As your administration and Congress continue to grapple with the complex issue of firearm regulations, we pray that the Almighty will guide the People's Representatives collectively. For that reason, it is imperative this discussion be had in Congress, not silenced unilaterally by executive orders. As you deliberate, please remember the Founders of this great nation created the Constitution, and its accompanying Bill of Rights, in an effort to protect citizens from all forms of tyrannical subjugation.

We respect the Office of the President of the United States of America. But, make no mistake, as the duly-elected sheriffs of our respective counties, we will enforce the rights guaranteed to our citizens by the Constitution. No federal official will be permitted to descend upon our constituents and take from them what the Bill of Rights-given them—in particular Amendment II—has given them. We, like you, swore a solemn oath to protect and defend the Constitution of the United States, and we are prepared to trade our lives for the preservation of its traditional interpretation.

The Utah Sheriffs' Association

Posted by: JohnQC || 01/26/2013 17:54 || Comments || Link || E-Mail|| [6554 views] Top|| File under:
Who's in the News
42
[untagged]
6
Govt of Pakistan
4
al-Qaeda in North Africa
4
Arab Spring
2
al-Qaeda in Pakistan
2
Govt of Syria
2
Lashkar e-Taiba
1
Taliban
1
al-Shabaab
1
Govt of Iran
1
Fatah al-Islam
1
Hezbollah
1
Salafists
Bookmark
E-Mail Me
The Classics
The O Club
Rantburg Store
The Bloids
The Never-ending Story
Thugburg
Gulf War I
The Way We Were
Bio
Merry-Go-Blog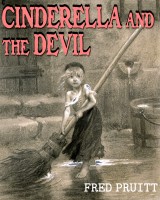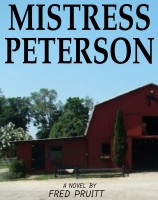 On Sale now!


A multi-volume chronology and reference guide set detailing three years of the Mexican Drug War between 2010 and 2012.

Rantburg.com and borderlandbeat.com correspondent and author Chris Covert presents his first non-fiction work detailing the drug and gang related violence in Mexico.

Chris gives us Mexican press dispatches of drug and gang war violence over three years, presented in a multi volume set intended to chronicle the death, violence and mayhem which has dominated Mexico for six years.
Click here for more information


Meet the Mods
In no particular order...


Steve White
Seafarious
Pappy
lotp
Scooter McGruder
john frum
tu3031
badanov
sherry
ryuge
GolfBravoUSMC
Bright Pebbles
trailing wife
Gloria
Fred
Besoeker
Glenmore
Frank G
3dc
Skidmark
Alaska Paul



Better than the average link...



Rantburg was assembled from recycled algorithms in the United States of America. No trees were destroyed in the production of this weblog. We did hurt some, though. Sorry.
44.210.21.70

Help keep the Burg running! Paypal: