-Short Attention Span Theater-
Yamamoto Revives Kilts and Whiskers at Men's Fashion
[An Nahar] Kilts made a comeback at the Paris menswear shows Thursday courtesy of Japan's Yohji Yamamoto while Louis Vuitton looked east to another national costume for inspiration.

To the wail of bagpipes, models sporting beards and every conceivable style of whiskers from Dali and fu manchu to handlebar and walrus teamed Yamamoto's 21st century take on the kilt with ties, hats and long flowing woollens.

Double breasted jackets combined with the facial hair conjured up an Edwardian gents look with red and black tartan and mauve adding a splash of color for winter. Trousers -- where they did feature -- were cut short.

For his fourth collection for Louis Vuitton, Briton Kim Jones, working with artistic director Marc Jacobs, said he had traveled to the tiny Himalayan kingdom of Bhutan for inspiration.

"A collection is often an actual journey for us. It comprises what you take with you and what you bring back both physically and mentally from the experience," he said.

Unspoilt by mass tourism due to restricted access, Bhutan "still had that mystery surrounding it... almost a fantasy idea as well as a real place... the only place where snow leopards and tigers cross paths," he added.

Silk robes in a "Garden in Hell" print by British artists Jake and Dinos Chapman resembled the gho, the heavy, knee-length garment worn by Bhutanese men, and its traditional checks and stripes featured in much of the collection's suiting.

A snow leopard pattern and motif recurred throughout the collection.

In other looks, "the figure of the gentleman climber is compared and contrasted with Bhutanese traditions and symbols", the house said, with soft structured jackets and coats in Bhutanese Yak felt and Himalayan stone buttons.
Posted by: Fred || 01/19/2013 00:00 || Comments || Link || E-Mail|| [10793 views] Top|| File under:
Africa North
Egypt Police Stop Muslims from Storming Church
[An Nahar] Police in Egypt clashed on Friday with a crowd of furious

Mohammedan

s who tried to storm a church after claiming that a Coptic man had tried to sexually abuse a six-year-old

Mohammedan

girl, security sources said.

Dozens of

Mohammedan

s went on the rampage in the southern city of Qena, destroying two Coptic-owned shops and then marching on the church in a bid to storm it before police fired tear gas to disperse them, the sources said.

The

Mohammedan

s claimed that a Coptic merchant had tried to sexually harass the girl, they said.

Police jugged
... anything you say can and will be used against you, whether you say it or not...
the merchant as well as 10

Mohammedan

s who allegedly took part in the unrest, including pelting police with stones, they added.

Copts, who make up between six and 10 percent of Egypt's 83-million population, have suffered an increase in attacks since a popular uprising ousted Hosni Mubarak


...The former President-for-Life of Egypt, dumped by popular demand in early 2011...


in early 2011, leading to a breakdown in security.

Islamist President Mohamed Morsi, who was elected in June, has pledged to be the "president of all Egyptians" but many among the minority Christian community say they fear for their future under Islamist rule.

Posted by: Fred || 01/19/2013 00:00 || Comments || Link || E-Mail|| [10795 views] Top|| File under:
Tunisia plans cabinet reshuffle
[MAGHAREBIA] The new line-up of the Tunisia cabinet will be announced on January 22nd, TAP reported on Thursday (January 17th). According to Ennahda Shura Council Chairman Fethi Ayedi, various political forces are willing to join the coalition government.

Following the unrest last year in Siliana, President Moncef Marzouki called for creating a "competent technocrat cabinet".

Posted by: Fred || 01/19/2013 00:00 || Comments || Link || E-Mail|| [10794 views] Top|| File under: Arab Spring
Bangladesh
Bangladesh retracts death penalty for counterfeiting currency
Bangladesh's central bank has withdrawn a proposal to make counterfeiting currency a capital offense after Germany's central bank said it would suspend a plan to help the Bangladeshi bank because of the death penalty threat.

Bangladesh Bank governor Atiur Rahman said the proposal to impose the death penalty for forgery had been forwarded by a central bank anti-counterfeiting committee to the government without his knowledge.

Rahman said, "It's unfortunate to send such an inhuman proposal," adding that he had only learned of the proposal on Thursday after a report that Germany's Bundesbank said it had suspended plans to assist the Bangladeshi bank.

Rahman said as soon as he found out about the death penalty proposal, he ordered it recalled. He said, "It went mistakenly without thorough review."

The German central bank said in a statement, "The Bundesbank thinks that counterfeiting is a serious offence, but considers the threat of a death penalty as excessive."
Posted by: ryuge || 01/19/2013 00:00 || Comments || Link || E-Mail|| [10794 views] Top|| File under:
Caucasus/Russia/Central Asia
Lenin's body nearer exit
[Dawn] JUST one in four Russians thinks the body of Vladimir Ilyich Lenin should remain ensconced in its dark mausoleum on Red Square, according to a poll released on Wednesday.

The new findings have fuelled speculation that the Russian authorities may bury Lenin's body -- a measure that remains highly politically charged 89 years after the Soviet leader's death.

The Levada Centre, an independent pollster, found that 25 per cent of those polled believed Lenin should remain in his mausoleum -- a record low since the organization first began asking the question in 1997.

Most of those polled -- 34 per cent -- said Lenin should be buried in St Petersburg's Volkovsky cemetery, while 19 per cent wanted to see him buried in the Kremlin walls, alongside other Soviet luminaries.


If I was Tsar of All the Russias like Putin, I'd leave it where it was and charge a ruble a peek. Don't turn down a reliable source of revenue.
Posted by: Fred || 01/19/2013 00:00 || Comments || Link || E-Mail|| [10798 views] Top|| File under:
Europe
Bulgarian opposition leader survives after weapon misfires
[DAILYMAIL.CO.UK] A Bulgarian politician today survived an extraordinary

liquidation

attempt when a man stormed the stage and held a gun to his head as he was giving a speech.

Fortunately for Ahmed Dogan, leader of the Movement for Rights and Freedoms, the weapon misfired giving him time to react and hit the would-be assassins hand out of the way.

Before he can attempt a second shot the unidentified suspect is tackled to the ground by security guards and delegates attending the conference in Sofia.

Television footage showed the man jumping out of the audience and interrupting a speech by 58-year-old Dogan, who has led the party for almost a quarter of a century.

In a split second, he raises the gun to Mr Dogan's head but it appears to misfire.

The politician then knocks gone the gun away and falls to the floor as he attempts to flee.

Security guards and delegates rush onto the stage where they wrestle the attacker to the ground. A separate group surrounds a shocked Mr Dogan in a protective shield.

Politicians then appear from the audience and begin raining blows on the suspect as he is pinned to the ground. He was later pictured being taken away by police bloodied and bruised.

'Ahmed Dogan is in good health. Everything is under control,' Movement for Rights and Freedoms official Ceyhan Ibryamov told journalists.
Posted by: Fred || 01/19/2013 13:22 || Comments || Link || E-Mail|| [10801 views] Top|| File under:
Ukraine's Tymoshenko Accused of Contract Killing
[An Nahar] Prosecutors on Friday accused Ukraine's tossed in the calaboose
Book 'im, Mahmoud!
former prime minister Yulia Tymoshenko of organizing the 1996 murder of a powerful

politician

and warned that a guilty verdict could put her behind bars for life.

Prosecutor General Viktor Pshonka said the fiery


...a single two-syllable word carrying connotations of both incoherence and viciousness. A fiery delivery implies an audience of rubes and yokels, preferably forming up into a mob...


52-year-old has been informed by prosecutors she and another former prime minister jugged
You have the right to remain silent...
in the United States are now formal suspects in the murder of deputy Yevgen Shcherban.

"We have collected evidence from the pre-trial investigation indicating that Tymoshenko really did order this murder together with (former prime minister Pavlo) Lazarenko," Pshonka told

news hound

s.

"Today, an investigative team from the prosecutor general's office visited Tymoshenko in order to hand her (her documents on) suspicion of having committed a crime."

He said the opposition leader has been named as suspect under an article in the criminal code which meant she could spend the rest of her life in prison.

Tymoshenko was sentenced to a seven-year jail term in 2011 amid Western outrage at her treatment by the government of her rival, President Viktor Yanukovych.

She is currently being treated for back pain in a hospital outside her prison in the eastern Ukrainian city of Kharkiv.

The start of her second trial on embezzlement and tax evasion has been delayed until February 12 because of her medical condition.

Tymoshenko has also refused to cooperate with either her state doctors or the courts.

Both the 2004 pro-democracy Orange Revolution leader and her supporters claim that all the charges against her as well as the possible murder charges are retribution by the Yanukovych government.

The charges against Tymoshenko and Lazarenko -- a former prime minister and close ally who was convicted and tossed in the calaboose
Book 'im, Mahmoud!
for money laundering in the United States in 2006 -- state that the two paid $2.8 million to a contract killer to eliminate Shcherban.

The powerful politician and businessman was

bumped off

in a gangland-style shooting at an airport in the Ukrainian city of Donetsk in November 1996.

He was shot by men who pulled up to Shcherban in a car as soon as he stepped down from a passenger jet onto the tarmac.

Posted by: Fred || 01/19/2013 00:00 || Comments || Link || E-Mail|| [10793 views] Top|| File under:
The Grand Turk
85 Arrested in Turkey Raids against Left-Wing Group
[An Nahar] Turkish police launched a major nationwide crackdown on Friday against a banned left-wing group, arresting 85 people, among them 15 attorneys, local media reported.

The dawn raids in Istanbul, Ankara, Izmir and other cities targeted the Revolutionary People's Liberation Front (DHKP-C), a Marxist group held responsible for several acts of terror in Turkey since the late 1970s.

Among the suspects jugged
Book 'im, Mahmoud!
Friday were 15 lawyers of an Istanbul firm known for defending left-wing activists, according to NTV news network.

Attacks by the outlawed group over the years have left dozens of people dead, including two retired generals and a former justice minister.

The group, identified as a terrorist organization by the United States and the European Union


...the successor to the Holy Roman Empire, only without the Hapsburgs and the nifty uniforms and the dancing...


, most recently

grabbed credit

for a

suicide kaboom

that killed a police officer in Istanbul on September 11.

Posted by: Fred || 01/19/2013 00:00 || Comments || Link || E-Mail|| [10795 views] Top|| File under:
Police Foil Attack on Turkey Church
[An Nahar] Turkish police have incarcerated
... anything you say can and will be used against you, whether you say it or not...
13 suspects accused of plotting an attack against members of a Protestant church and their pastor in a northwestern city, a local official said on Friday.

"The suspects who were arrested by the counter-terrorism units on Tuesday are accused of plotting an attack on the members of the Christian community and their leader" in the city of Izmit, the official told Agence

La Belle France

Presse on condition of anonymity.

The official declined to comment on the suspects' possible links with any terrorist organizations, saying that an investigation had been launched.

The pastor of the church in Izmit, Emre Karaali, said at least two of the suspects had attended mass there for a year.

"We are shocked and sad," he told AFP.

The spiritual leader said he had been informed by the Turkish authorities that the assailants were planning to attack him and other worshipers during a mass at the church this week.

Karaali also said he had received death threats in the past.

Several attacks in recent years have targeted members of the Christian community in predominantly

Moslem

but staunchly secular Turkey.

Posted by: Fred || 01/19/2013 00:00 || Comments || Link || E-Mail|| [10793 views] Top|| File under:
India-Pakistan
Tahirul Qadri's party may contest election
[Dawn] The chief of the Tehrik-e-Minhajul Koran (TMQ), Dr Tahirul Qadri, will keep pushing for political reforms and a halt to corruption, his

front man

said Friday.

Qadri had led thousands of protestors in a four-day sit-in demonstration near the Parliament in Islamabad, agreeing to end it on Thursday only after signing an agreement with the coalition government to implement electoral reforms before the upcoming election.

"After signing the agreement for electoral reforms, we are part of the electoral process. We might take part in elections," said Qazir Faizul Islam, secretary of information for Qadri's charity, adding however that Qadri did not have ambitions to become prime minister.

Aside from giving Qadri a voice in who leads the caretaker administration, the government agreed to dissolve parliament before a scheduled date of March 16, although it did not specify a date in the agreement signed on Thursday.

It also said elections would be held within 90 days of the dissolution and electoral reforms would continue to be discussed.

"We will ensure implementation of the agreement with full letter and spirit," said Islam.

"If the government tries to deviate, we will force them to follow through the power of the people and media."

Posted by: Fred || 01/19/2013 00:00 || Comments || Link || E-Mail|| [10794 views] Top|| File under: Govt of Pakistan
Kidnappers' gang leader arrested in Mansehra
[Dawn] A ringleader of kidnappers' gang, wanted in several cases by police of almost all districts in Hazara, was placed in durance vile
Youse'll never take me alive coppers!... [BANG!]... Ow!... I quit!
along with seven other alleged criminals after an encounter with police in Danna area here on Thursday.

"We have arrested Sikandar alias Kanda along with seven other outlaws after heavy exchange of fire in which besides Sikandar one policeman and two women were also injured," said senior superintendent of police Sher Akbar Khan while speaking at a

presser

after the operation.

A heavy contingent of police led by the SSP raided the hideouts of criminals in a mountainous Danna area and arrested eight alleged gangsters after exchange of fire.

"Sikandar is wanted by police since 2000 in cases of murder, attempted murder, kidnapping for ransom and others," he said and added that two local women and a policeman Mohammad Arshad were also injured in the fire exchange. The injured have been taken to King Abdullah Teaching Hospital.

The other accused arrested were identified as Mohammad Miskeen, Gul Zaman, Shah Rehman, Khan Mohammad, Mohammad Younus, Mohammad Arshad and Khaqan Mohammad.

The SSP said that Sikandar was wanted by police of almost all districts of Hazara and 14 cases had been registered against him only in the

cop shoppe

s of Mansehra
...
a city and an eponymous district in eastern Khyber-Pakthunwa, nestled snug up against Pak Kashmir, with Kohistan and Diamir to the north and Abbottabad to the south...
district.

"These criminals are also wanted in robberies while heavy weapons have been recovered from them during the raid," he said. According to police record, Sikandar was also wanted in killing of another outlaw Sardar Mohammad and his two friends four years ago. The SSP said that these outlaws were also providing protection to timber smugglers in the district.
Posted by: Fred || 01/19/2013 00:00 || Comments || Link || E-Mail|| [10793 views] Top|| File under:
Home Front: Culture Wars
Actor Danny Glover tells students 2nd Amendment was created to protect slavery
The Constitution's Second Amendment was created to bolster slavery and capture land from Native Americans, award winning actor Danny Glover told a group of students at a Texas A&M sponsored event on Thursday.

Actor Danny Glover told students at Texas A&M University the intent of the Second Amendment was to protect slavery.
"I don't know if you know the genesis of the right to bear arms," he said. "The Second Amendment comes from the right to protect themselves from slave revolts, and from uprisings by Native Americans."

"A revolt from people who were stolen from their land or revolt from people whose land was stolen from, that's what the genesis of the second amendment is," he continued.


"It used to be in the Federalist Papers but they took it out for fear people like us would find out!"


Glover, best known for roles in the "Lethal Weapon" franchise and "Angels in the Outfield," was addressing students at an event being held in honor of Dr. Martin Luther King Jr.

Director of Texas A&M's Memorial Student Center, Luke Altendorf, told Campus Reform on Friday that the university was unaware of Glover' talking points prior to his speech.
Posted by: DarthVader || 01/19/2013 00:34 || Comments || Link || E-Mail|| [10794 views] Top|| File under:
Who's in the News
37
[untagged]
5
Govt of Pakistan
5
al-Qaeda in North Africa
4
Govt of Syria
4
Boko Haram
3
Arab Spring
2
al-Qaeda in Pakistan
1
Govt of Iran
1
Thai Insurgency
1
Lashkar-e-Islami
1
Govt of Iraq
1
Salafists
1
al-Qaeda
1
al-Nusra
Bookmark
E-Mail Me
The Classics
The O Club
Rantburg Store
The Bloids
The Never-ending Story
Thugburg
Gulf War I
The Way We Were
Bio
Merry-Go-Blog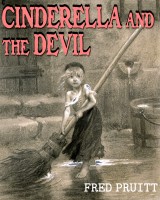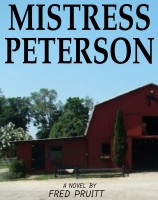 On Sale now!


A multi-volume chronology and reference guide set detailing three years of the Mexican Drug War between 2010 and 2012.

Rantburg.com and borderlandbeat.com correspondent and author Chris Covert presents his first non-fiction work detailing the drug and gang related violence in Mexico.

Chris gives us Mexican press dispatches of drug and gang war violence over three years, presented in a multi volume set intended to chronicle the death, violence and mayhem which has dominated Mexico for six years.
Click here for more information


Meet the Mods
In no particular order...


Steve White
Seafarious
tu3031
badanov
sherry
ryuge
GolfBravoUSMC
Bright Pebbles
trailing wife
Gloria
Fred
Besoeker
Glenmore
Frank G
3dc
Skidmark



Better than the average link...



Rantburg was assembled from recycled algorithms in the United States of America. No trees were destroyed in the production of this weblog. We did hurt some, though. Sorry.
100.24.118.144

Help keep the Burg running! Paypal: