-Lurid Crime Tales-
Gun Enthusiast Found Murdered
Authorities in Georgia are searching for suspects in the shooting death of a gun enthusiast and weapons expert who managed a popular YouTube channel showcasing high-powered guns and explosives.

Keith Ratliff, 32, who helped operate FPSRussia firearms channel on YouTube, was found dead inside his Carnesville, Ga., office on Jan. 3 from a single gunshot wound to the head.

The man's death is being investigated as a homicide, Mike Ayers of the Georgia Bureau of Investigation confirmed to FoxNews.com.

"He [Ratliff] did sustain a gunshot wound that was not self-inflicted," Ayers said, adding that "robbery does not appear to be the motive."

Ayers said authorities have identified the caliber of the weapon used in the killing, but declined to elaborate further. He said Ratliff's office, which is attached to his home, was used to operate the YouTube channel as well as manufacture suppressors, noise-reduction devices for guns that are commonly referred to as "silencers."

Ayers said there were many guns found near Ratliff's body, but said those weapons were not involved in the killing. He said authorities are "actively interviewing people and seeking leads" and that the case is "progressing."

Ratliff leaves behind a wife and 2-year-old son. In an interview with Fox affiliate WAGA, Amanda Ratliff said she is devastated by her husband's death.

"It's really heartbreaking, and everything I see, or any kind of memorable thing -- I mean, I just break down," she told the station. "He had such a life to live, and such a good life to live, and things to look forward to."

FPSRussia is the tenth most-viewed channel on YouTube. Ratliff was mainly behind the scenes in videos that appeared on the channel, but he did occasionally appear in them, talking about -- and firing --a high-powered gun, according to the station. The YouTiube videos have been viewed more than 500 million times.


Just one more reason to arm up.
Posted by: Dino Shomomp7692 || 01/10/2013 00:00 || Comments || Link || E-Mail|| [6466 views] Top|| File under:
Africa Horn
Deadly tribal clashes erupt in southeast Kenya
[FRANCE24] At least eight people were killed and several

maimed

in the latest outbreak of violence in the Tana River region of southeast Kenya, where scores died in repeated

festivities

last year, police said Wednesday.

"Eight people have been killed and houses burnt,"

a police brass hat

told AFP on condition of anonymity, adding that nine others were

maimed

and had been taken to hospital.

Kenya's

Red Thingy

confirmed there had been "fresh attacks" overnight at Nduru village in the Tana River delta area adding that it had sent teams to the area, but at present could not confirm exact casualties.

Violence in the region first erupted in August, pitting the Pokomo farming community against their Orma pastoralist neighbours, leading to a series of vicious reprisal killings and attacks.

The police officer said those killed included both members of the Ormas and Pokomo, taking the number of those killed since the

festivities

began last year to more than 140.

The two communities have clashed in the past -- violence that has often been attributed to disputes over water and grazing rights.

But the scale and intensity of recent killings -- with

women and kiddies

hacked to death or torched in their huts -- has shocked many, with some locals accusing politicians are fuelling the spate of attacks.

In December at 45 people were killed in an attack.

The repeated outbreaks of violence also raises concerns over security and a lack of police capacity in volatile areas ahead of elections due on March 4.

Elections five years ago descended into deadly post-poll killings that shattered Kenya's image as a beacon of regional stability.

The upcoming elections are for the presidency and parliament, as well as for regional gubernatorial posts and local councils.

Posted by: Fred || 01/10/2013 00:00 || Comments || Link || E-Mail|| [6466 views] Top|| File under:
Africa Subsaharan
CAR government, rebels begin talks
[FRANCE24] Peace talks between the Central African Republic's government and rebels opened in Gabon Wednesday with mediators urging both parties to sign a ceasefire. The rebels have seized control of large swathes of the country in their month-long offensive.

Posted by: Fred || 01/10/2013 00:00 || Comments || Link || E-Mail|| [6465 views] Top|| File under:
Arabia
Yemen might be sitting on an oil mine
[Yemen Post] Dubbed a failed state by its neighbors, Yemen is the Gulf poorest cousin, with over 40% of its population living under the poverty line, hundreds of thousands of IDPs - Internally Displaced People - and an arm per people ratio to send shivers down the spine of any good Texan. Already on the verge of economic collapse before 2011 uprising, Yemen was literally brough down to its knees by the Arab Spring movement; forced to seek solace in its allies' generosity.

With several millions of oil and gas barrels tagged for export to its name, Yemen one would think should be like its rich neighbors, laughing in the face of world recession and cashing out on its underground riches. However,


there's more than one way to stuff a chicken...


decades of corruption and mis-management prevented the country from benefiting of such valuable resources.

Interestingly the former regime, led by deposed President President-for-Life Ali Abdullah Saleh


... Saleh initially took power as a strongman of North Yemen in 1977, when disco was in flower, but he didn't invite Donna Summer to the inauguration and Blondie couldn't make it...


and more recently the transition government in the person of former Oil Minister Hisham Sharaf went on the record, pinning Yemen's economic hues on its dwindling natural resources, warning that within a decade or so the country's wells would be all but dried out.

Several specialists have often refuted such statements, maps and reports in hand, claiming the government was only trying to hide Yemen's remarkable oil and gas resources as such a discovery could eclipse Soddy Arabia


...a kingdom taking up the bulk of the Arabian peninsula. Its primary economic activity involves exporting oil and soaking Islamic rubes on the annual hajj pilgrimage. The country supports a large number of princes in whatcha might call princely splendor. When the oil runs out the rest of the world is going to kick sand in their national face...


as the world biggest oil exporter with an average production of 10 millions barrels per day.

Sky News - British-based television channel - reported that Yemen directly sits on the world largest oil reserve, with a pocket stretching from Yemen northern territories up to its border with Saudi Arabia and a depth approaching 1800 meters.

If indeed Yemen was to hide in its belly such untapped riches one can only speculate on what foreign powers would be willing to do to guarantee access, especially in the light of Iran's oil embargo and the West ever growing need for cheap and reliable energy.

Posted by: Fred || 01/10/2013 00:00 || Comments || Link || E-Mail|| [6494 views] Top|| File under: Arab Spring
Saudi Arabia executes Sri Lankan maid
[FRANCE24] Saudi authorities said that they beheaded a young Sri Lankan housemaid Wednesday for the death of an infant left in her care in 2005. Sri Lanka appealed against the death sentence, but the Saudi Supreme Court upheld it in 2010.
Posted by: Fred || 01/10/2013 00:00 || Comments || Link || E-Mail|| [6465 views] Top|| File under:
Caucasus/Russia/Central Asia
Russia facing no access to space for first time since Cold War
Russia could find itself without access to space for the first time since space travel began if a property row with neighboring Kazakhstan goes unresolved.

The Kremlin has formally demanded an explanation for comments by the head of the Kazakh space agency about the future of the Baikonur Cosmodrome -- the main connection between earth and the International Space Station.

The move is the latest escalation in a growing dispute about rent has led to speculation that Russia could be booted out of the base for good.


You guys might not want to push Vlad but so hard...
Posted by: Water Modem || 01/10/2013 12:34 || Comments || Link || E-Mail|| [6501 views] Top|| File under:
Fifth Column
South Carolina teacher on leave for stomping on American flag in front of class
[DAILYCALLER] A high school teacher in South Carolina is under investigation and has been placed on long-term administrative leave after he allegedly threw an American flag on the floor and stomped on it in front of his students.

Scott Compton, an English teacher at Chapin High School in Chapin, S.C., reprised the unpatriotic deed in three classes over the course of one day, reports local NBC affiliate WIS.

One parent, Michael Copeland, said he heard his teenage daughter discussing the incident and asked her to tell him the whole story.

"He drew a couple of symbols, like one of them was a cross, and he said, 'What does this represent,' and everybody said, 'Christianity,'" Copeland explained to WIS.

"Then he proceeds to take down the American flag, and said, 'This is a symbol, but it's only a piece of cloth. It doesn't mean anything,' and then he throws it down on the floor and then stomps on it, repeatedly," Copeland continued.

"I asked what was he trying to get, the point across? And she said, 'I don't know,' and he said, his explanation was there would be no consequences, it's just a piece of cloth that doesn't mean anything."

Perhaps ironically, however, Compton would soon face consequences.

Mark Bounds, a spokesperson for the school district, told WIS that the district frequently cautions teachers to avoid introducing personal opinions in the classroom.
Posted by: Fred || 01/10/2013 00:00 || Comments || Link || E-Mail|| [6478 views] Top|| File under:
India-Pakistan
Former Ogra chief Tauqir Sadiq arrested from UAE: reports
[Dawn] Former chief of the Oil and Gas Regulatory Authority (Ogra) was tossed in the clink
Drop the rosco, Muggsy, or you're one with the ages!
on Wednesday from Abu Dhabi by Pakistain's Federal Investigative Authority (FIA) with the help of the Interpol, DawnNews reported.

On Dec 19, the Supreme Court had issued orders to detain the Sadiq, who had reportedly escaped the country to avoid arrest, within one week. Following the orders, the SC was informed that Sadiq's passports had been cancelled and instructions had been sent to the Interpol in relation with the arrest orders against him.

Sadiq is accused of misusing authority, embezzling funds and causing Rs82 billion losses to the national exchequer by converting operating income (regular income) into non-operating income in violation of an agreement signed with the Asian Development Bank and the World Bank, relocating several CNG stations, making illegal appointments, etc.

Sadiq is also said to be a close relative of Pakistain People's Party's Secretary General Jehangir Badar.
Posted by: Fred || 01/10/2013 00:00 || Comments || Link || E-Mail|| [6465 views] Top|| File under: Govt of Pakistan
Five children of policemen held for robberies
[Dawn] The Crime Investigation Agency (CIA) of the capital police busted an eight-member gang of robbers on Tuesday. Five members of the gang turned out to be the children of serving police officials.

The police said all the five children of the police officials were tossed in the slammer
Book 'im, Mahmoud!
while efforts were underway to trace the other three members of the gang.

The police said the alleged robbers' fathers were deployed at Police Line Headquarters, Diplomatic Protection Department and the Aabpara

cop shoppe

.

Two of them are sub-inspectors, two assistant sub-inspectors and one head constable.

During investigation, the alleged robbers confessed to committing 200 valuable snatching and over 21 thefts in different parts of the city.

The police said 19 mobile phone sets along with a fair amount of gold ornaments and thousands of rupees were recovered from the possession of the alleged robbers.

Earlier, during an investigation of valuable snatching incidents by the CIA, it was observed that such criminal activities never took place in Sector G-6.

Suspecting that the culprits might be living in the area (G-6), the police mounted intelligence in the sector and focused on youngsters who had

cycle of violence

s.

During the process, the police spotted the five children in suspicious activities. Further monitoring showed that they were drug addicts.

The police approached a drug peddler from whom they purchased narcotics.

The peddler told the police that majority of time the youngsters purchased narcotics against gold ornaments and mobile sets.

After this, the Crime Investigation Agency staff arrested them.

The police will produce the accused in the court seeking their physical remand for further investigation.

Posted by: Fred || 01/10/2013 00:00 || Comments || Link || E-Mail|| [6465 views] Top|| File under: Govt of Pakistan
Israel-Palestine-Jordan
The Next Plague Hits: Floods
[Times of Israel] The fiercest winter storm to hit the Mideast in years has unleashed deadly flash flooding in the West Bank, dumped a rare foot of snow on desert Jordan, and disrupted traffic on the Suez Canal in Egypt.

The unusual weather was a particularly harsh blow for the vulnerable Syrian refugees, especially about 50,000 sheltering in the Zaatari tent camp in Jordan's northern desert. Torrential rains over the past four days have flooded 200 tents and forced women and infants to evacuate in temperatures below freezing at night, whipping wind and lashing rain.

"It's been freezing cold and constant rain for the past four days," lamented Ahmad Tobara, 44, who evacuated his tent when its shafts submerged in flood water in Zaatari camp.

In the West Bank town of Ramallah, a Palestinian official said on Wednesday two West Bank women drowned after their car was caught in a flash flood a day earlier. Nablus Deputy Governor Annan Atirah said the women abandoned their vehicle after it got stuck on a flooded road and their bodies were found apparently swept away by surging waters. Their driver was hospitalized in critical condition.

The storm dumped at least a foot of snow on many parts of Jordan, shutting schools, stranding motorists and delaying international flights, Jordanian weatherman Mohammed Samawi said. He called it the "fiercest storm to hit the Mideast in the month of January in at least 30 years."

The rare, heavy snowfall blocked all streets in Jordan's capital, Amman, and isolated remote villages, prompting warnings from authorities for people to stay home as snow ploughs tried to reopen clogged roads. The country's Meteorology Department said the storm, accompanied by lashing wind, lightning and thunder, dumped the most snow in northern regions and some parts of usually arid southern Jordan.

The snowstorm followed four days of torrential rain, which caused flooding in many areas across the country.

In Egypt, torrential rains, strong winds and low visibility disrupted Suez Canal operations over the past three days and also closed down several ports. The number of ships moving through the Suez Canal dropped by half because of poor visibility, the official MENA news agency reported. A canal official said that by Wednesday, operations had returned to normal. He spoke on condition of anonymity because he was not authorized to brief reporters.

MENA also reported that ports in the northern Mediterranean city of Alexandria and Dakhila were shut down, while cities in the Nile Delta suffered power outages and fishing stopped in cities like Damietta, northeast of Cairo.

MENA also reported ten fishermen went missing after their boat capsized near Marsa Matrouh on the Mediterranean.
Posted by: trailing wife || 01/10/2013 00:00 || Comments || Link || E-Mail|| [6470 views] Top|| File under:
Who's in the News
41
[untagged]
7
Govt of Pakistan
5
Arab Spring
4
Govt of Syria
3
al-Qaeda in North Africa
1
Commies
1
Govt of Iran
1
Govt of Iraq
1
al-Qaeda
1
Ansar Dine
1
Hamas
1
Lashkar-e-Islami
1
Lashkar e-Jhangvi
1
Salafists
1
Thai Insurgency
1
TTP
Bookmark
E-Mail Me
The Classics
The O Club
Rantburg Store
The Bloids
The Never-ending Story
Thugburg
Gulf War I
The Way We Were
Bio
Merry-Go-Blog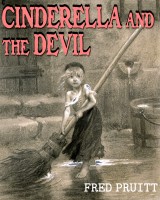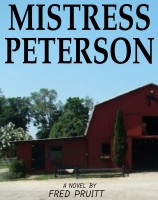 On Sale now!


A multi-volume chronology and reference guide set detailing three years of the Mexican Drug War between 2010 and 2012.

Rantburg.com and borderlandbeat.com correspondent and author Chris Covert presents his first non-fiction work detailing the drug and gang related violence in Mexico.

Chris gives us Mexican press dispatches of drug and gang war violence over three years, presented in a multi volume set intended to chronicle the death, violence and mayhem which has dominated Mexico for six years.
Click here for more information


Meet the Mods
In no particular order...


Steve White
Seafarious
Pappy
lotp
Scooter McGruder
john frum
tu3031
badanov
sherry
ryuge
GolfBravoUSMC
Bright Pebbles
trailing wife
Gloria
Fred
Besoeker
Glenmore
Frank G
3dc
Skidmark
Alaska Paul



Better than the average link...



Rantburg was assembled from recycled algorithms in the United States of America. No trees were destroyed in the production of this weblog. We did hurt some, though. Sorry.
3.235.140.84

Help keep the Burg running! Paypal: