Africa Subsaharan
U.N.: Food Aid Pillaged in Central Africa
[An Nahar] Hundreds of tonnes of food aid have been stolen from warehouses across the restive Central African Republic, the U.N.'s World Food Program lamented Tuesday.

"Our warehouses have been pillaged," WFP spokeswoman Elisabeth Byrs told AFP.

The U.N. agency suspended its operations in the Central African Republic (CAR) late last month due to the security situation in the country amid a month-long rebel offensive.

Byrs said some 210 tonnes of food had been taken from a warehouse in the rebel-held north-central town of Kaga-Bandoro, where the WFP office and guest-house had also been attacked.

In Bambari, another rebel-held town in central CAR, a WFP warehouse had been looted and some 209 tonnes of food, including riche, oil, sugar and salt had been lost, while another seven tonnes of food aid had been taken from Bria in the east.

Posted by: Fred || 01/09/2013 00:00 || Comments || Link || E-Mail|| [10793 views] Top|| File under:
Central Africa President Says Resignation not up for Discussion
[An Nahar] The Central African Republic's President Francois Bozize refused Tuesday to discuss resigning at upcoming peace talks with rebels who have stormed across the country and seized several key towns.

"I don't need to negotiate (my departure). Does the rebellion represent the Centrafrican people? I don't need to negotiate the position of head of state," he said in response to a question at a

presser

in the capital Bangui on whether he was prepared to accept rebel demands. "These are terrorist mercenaries," he added.

Posted by: Fred || 01/09/2013 00:00 || Comments || Link || E-Mail|| [10793 views] Top|| File under:
Arabia
90-year-old Saudi weds 15-year-old girl
[ENGLISH.ALARABIYA.NET] The recent marriage of a 90-year-old Saudi man to a 15-year-old girl has sparked condemnation from human rights


When they're defined by the state or an NGO they don't mean much...


and social media activists in the kingdom.

A member of the Saudi National Society for Human Rights (NSHR), urged authorities to intervene to save the child.
On Twitter especially, activists criticized the parents of the girl for giving her to a man decades older than her.

In an interview, the groom insisted that his marriage was "legal and correct," and that he paid a $17,500 (SAR 65,000) dowry to marry the girl, who is the daughter of a Yemeni father and Saudi mother.

The 90-year-old told the story of his first night with the bride. He said she entered the bedroom before him, and she locked the door from inside so he could not enter. This, he said, made him "suspicious about some kind of conspiracy" by the girl and her mother.

He vowed to sue his in-laws to give him back the girl or return him the expensive dowry.

Close friends of the bride's family said she was frightened on the wedding night, and locked herself in the room for two successive days before fleeing back to her parents' home.

The member of the Saudi National Association for Human Rights (NSHR), Suhaila Zein al-Abedin, urged authorities to intervene "as soon as possible to save this child from tragedy."

Abedin noted that marriage in Islam must be based on mutual consent, and this was not satisfied, as demonstrated by the girl's move to lock herself in the room.

She said the girl's parents were also to be held responsible for marrying their daughter to a man the age of her great grandfather.

Abedin urged the establishment of a minimum age of 18 for marrying girls, saying this would pave the way for punishing violators, according to a report by al-Hayat newspaper.

Jamal al-Toueiki, a psychologist, said forced marriage may subject girls to abuse and violence, and this could lead to their suicide if nothing is done to save them.
Posted by: Fred || 01/09/2013 00:00 || Comments || Link || E-Mail|| [10793 views] Top|| File under:
Britain
US warns Britain to stay in Europe or risk isolation
The Obama Administration has warned Britain that it risks damaging its relationship with Washington if it abandons the European Union.

Speaking on a visit to London, Philip Gordon, Assistant Secretary of State for Europe and Eurasia, said that the EU had "increasing weight" in the world and made plain that it would be wise for the UK to retain its influence in Brussels.

In the first glimpse of the approach of President Obama towards Britain and Europe since his re-election in November, Mr Gordon reaffirmed the historic importance of Britain's relationship with Washington. But he said that the EU was seen as an increasingly important partner across the Atlantic on issues such as growth, jobs and the threat of a nuclear Iran.

Speaking just weeks before David Cameron is expected to promise a referendum on Europe in a long-awaited speech, he cautioned that such referenda could "turn countries inwards." He added: "Every hour at an EU summit spent debating the institutional make-up of the European Union is one less hour spent talking about how we can solve our common challenges of growth, jobs and international peace around the world."
Posted by: tipper || 01/09/2013 15:49 || Comments || Link || E-Mail|| [10798 views] Top|| File under:
Mother kills son for failing to memorise Quran
Don't you sneer at their cultural traditions.

[Bangla Daily Star] A mother who beat her seven-year-old son to death for failing to learn the Koran by heart and burned his body in an attempt to hide her crime has been placed in durance vile
Into the paddy wagon wit' yez!
for life.

Sara Ege, 33, collapsed and had to be helped sobbing from the dock after being told she would serve 17 years before she could be considered for parole.

Ege treated her son Yaseen "like a dog" when he struggled to memorise passages of the holy book of Islam, Cardiff crown court heard. Over three months, she beat him until he collapsed on the floor of his bedroom -- still mumbling verses -- and died.

Ege used barbecue lighting gel to set fire to the boy's body. Initially, emergency services believed he had been killed in a blaze at the family home in the Welsh capital. But a postmortem revealed he had died before the fire started and had suffered multiple injuries to his body including broken ribs, a fractured arm and a fractured finger.

A serious case review, published after Ege was placed in durance vile
Into the paddy wagon wit' yez!
, revealed that staff at Yaseen's school had been concerned on "one or two occasions" about the boy but their worries had not been passed on to children's services or police.
Posted by: Fred || 01/09/2013 00:00 || Comments || Link || E-Mail|| [10793 views] Top|| File under:
Caribbean-Latin America
U.S. Wishes Chavez a Speedy Recovery
[An Nahar] The United States Tuesday wished Venezuelan President Hugo Chavez a speedy recovery as he battles cancer in a hospital in Cuba, just two days before he is due to be sworn in for a new term.

"Obviously we are, as we would be for anybody suffering what he is suffering, concerned for his health, and wishing a speedy recovery," State Department spokeswoman Victoria Nuland said.

Posted by: Fred || 01/09/2013 00:00 || Comments || Link || E-Mail|| [10793 views] Top|| File under: Commies
Hugo Chavez to miss inauguration
[GUARDIAN.CO.UK] Venezuelan president Hugo Chavez to remain in Cuba for further treatment following cancer surgery and lung infection.
Posted by: Fred || 01/09/2013 00:00 || Comments || Link || E-Mail|| [10793 views] Top|| File under: Commies
India-Pakistan
'Chance to show unity missed' 'N' rapped for skipping governor's dinner
If you're not united why in the world would you want to show unity?


[Dawn] Opposition on Monday rued a "missed opportunity" of what it called giving a strong message to the establishment that they are united to stave off the agenda it wants to implement through Dr Tahirul Qadri.

Opposition Leader in the Punjab Assembly Raja Riaz not only castigated the Pakistain

Moslem

League-Nawaz for that but also vowed that People's Party would alone fight and won't let the establishment's 'plan' succeed.

Talking about the 'missed opportunity' on the point of order, Raja Riaz said Governor Makhdoom Ahmed Mahmood had invited all Punjab Assembly members, irrespective of their party affiliation, to a dinner reception to send a message to the establishment and "a troublemaker" (a reference to Dr Tahirul Qadri) that political forces were united.

"But Chief Minister Shahbaz Sharif stopped his (party) MPAs from attending it (governor's dinner), showing his stubbornness.

Had the Sharifs given up their politics of arrogance, the 'troublemaker' would not have darted to threaten democracy," he said.

As Riaz was speaking on the point of order, the PML-N

politician

s started hooting. Riaz urged Speaker Rana Iqbal to control the treasury members and on his failure to do so, the opposition leader accused him of being part of the "planned move" to bar him from speaking on the issue.

"You are deliberately allowing the treasury members to shout during the speech of the opposition leader and it will set a wrong precedent," Riaz said, adding when the leader of the house (Shahbaz Sharif) would turn up in the house he too won't be allowed to sit in there in a tit-for-tat reply. "Change my name if I fail to do so," Riaz said mocking Shahbaz who often uses the expression in his public speeches.

Riaz said some of the PML-N

politician

s who had come to the Governor's House unwittingly had to return after receiving Shahbaz Sharif's negative message. He said the establishment got the opportunity to threaten democracy only because of the Sharifs' attitude as they had learnt nothing from the past.
Posted by: Fred || 01/09/2013 00:00 || Comments || Link || E-Mail|| [10793 views] Top|| File under: Govt of Pakistan
International-UN-NGOs
U.N. wants to use drones for peacekeeping missions
[Washington Post] The United Nations


...an international organization whose stated aims of facilitating interational security involves making sure that nobody with live ammo is offended unless it's a civilized country...


, looking to modernize its peacekeeping operations, is planning for the first time to deploy a fleet of its own surveillance drones in peacekeeping missions in Central and West Africa.

The U.N. Department of Peacekeeping has notified the Democratic Republic of the Congo
...formerly the Congo Free State, Belgian Congo, Zaire, and who knows what else, not to be confused with the Brazzaville Congo or Republic of Congo, which is much smaller and much more (for Africa) stable. DRC gave the world Patrice Lumumba and Joseph Mobutu, followed by years of tedious civil war. Its principle industry seems to be the production of corpses. With a population of about 74 million it has lots of raw material...
, Rwanda and Uganda that it intends to deploy a unit of at least three unarmed surveillance drones in the eastern region of the Democratic Republic of the Congo.

The action is the first step in a broader bid to integrate unmanned aerial surveillance systems, which have become a standard feature of Western military operations, into the United Nations' far-flung peacekeeping empire.

But the effort is encountering resistance from governments, particularly those from the developing world, that fear the drones will open up a new intelligence-gathering front dominated by Western powers and potentially supplant the legions of African and Asian peacekeepers who currently act as the United Nations' eyes and ears on the ground.

"Africa must not become a laboratory for intelligence devices from overseas," said Olivier Nduhungirehe, a Rwandan diplomat at the United Nations. "We don't know whether these drones are going to be used to gather intelligence from Kigali, Kampala, Bujumbura or the entire region."

Developing countries fear Western control over intelligence gathered by the drones. Some of those concerns are rooted in the 1990s, when the United States and other major powers infiltrated the U.N. weapons inspection agency to surreptitiously collect intelligence on Iraqi President Saddam Hussein's military.

The growing American use of drones in Pakistain, Yemen and elsewhere to identify and kill suspected

bully boyz

has only heightened anxieties about their deployment as part of multilateral peacekeeping missions.

U.N. officials have sought to allay the suspicions, saying there is no intention to arm the drones or to spy on countries that have not consented to their use.
Posted by: Fred || 01/09/2013 00:00 || Comments || Link || E-Mail|| [10793 views] Top|| File under:
Science & Technology
Asteriod to Make Close Encounter with Earth Today
Apophis, named after an Egyptian mythological demon, will not get closer than around nine million miles and scientists have ruled out any possibility of a cataclysmic collision


However, in 2036, there is a very small chance that Apophis could smash into Earth.

Scientists will use today's encounter to gauge just how much of a threat the asteroid really is.

Current models predict a tiny but real likelihood of a collision.

In 2029, Apophis is expected to whizz past at a distance a little too close for comfort ; just 30,000 kilometres.

That will put the asteroid inside the orbit of communication satellites.

When the asteroid was discovered in 2004 scientists calculated a one-in-45 chance of an impact in 2029. Improved predictions later lifted the threat.

The asteroid's latest near approach will occur at midnight UK time tonight.

Members of the public can view the event online via the Slooh web-based sky-watching service, which collects images from observatories around the world.

Slooh President Patrick Paolucci said: "Alone among all these near-Earth asteroids that have passed our way in recent years, Apophis has generated the most concern worldwide because of its extremely close approach in 2029 and potential impact, albeit small, in 2036. We are excited to cover this asteroid live for the general public."

Scientists at the American space agency NASA have calculated that if Apophis struck the Earth it would generate a blast equivalent to more than 500 megatons of TNT. In comparison, the most powerful hydrogen bomb ever detonated, the Soviet Tsar Bomba, released 57 megatons.


Posted by: Au Auric || 01/09/2013 05:44 || Comments || Link || E-Mail|| [10797 views] Top|| File under:
Home Front: Culture Wars
Police: Please stop throwing rocks at buses
[Washington Post] Metro says that Metrobuses traveling in parts of Southeast Washington are being pelted with rocks. As part of a campaign to discourage this, police are distributing a flier reminding people not to throw rocks at buses or cars.


Southeast, if you didn't know or hadn't guessed, being the District of Columbia's festering sore.


The Metro Transit Police and Metropolitan Police Department have been distributing the flier, which features a reminder that throwing rocks at vehicles is a crime. It also includes 911 as well as numbers for D.C. police (202-727-9099) and the transit police (202-962-2121, which riders may or may not recognize as the number repeated in system-wide announcements).

The transit agency took the rock attacks seriously enough to consider cutting nighttime service on the W6 and W8 routes. Metro decided last month not to discontinue the service.
Posted by: Fred || 01/09/2013 00:00 || Comments || Link || E-Mail|| [10793 views] Top|| File under:
Who's in the News
43
[untagged]
4
Govt of Pakistan
3
al-Qaeda in North Africa
3
Govt of Syria
2
Arab Spring
2
Commies
2
TTP
1
Taliban
1
Salafists
1
al-Nusra
1
Muslim Brotherhood
1
Lashkar e-Taiba
1
Islamic Movement of Uzbekistan
1
Jemaah Islamiyah
1
PFLP-GC
1
Hamas
1
al-Shabaab
1
al-Qaeda in Arabia
Bookmark
E-Mail Me
The Classics
The O Club
Rantburg Store
The Bloids
The Never-ending Story
Thugburg
Gulf War I
The Way We Were
Bio
Merry-Go-Blog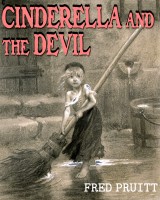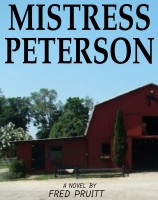 On Sale now!


A multi-volume chronology and reference guide set detailing three years of the Mexican Drug War between 2010 and 2012.

Rantburg.com and borderlandbeat.com correspondent and author Chris Covert presents his first non-fiction work detailing the drug and gang related violence in Mexico.

Chris gives us Mexican press dispatches of drug and gang war violence over three years, presented in a multi volume set intended to chronicle the death, violence and mayhem which has dominated Mexico for six years.
Click here for more information


Meet the Mods
In no particular order...


Steve White
Seafarious
tu3031
badanov
sherry
ryuge
GolfBravoUSMC
Bright Pebbles
trailing wife
Gloria
Fred
Besoeker
Glenmore
Frank G
3dc
Skidmark



Better than the average link...



Rantburg was assembled from recycled algorithms in the United States of America. No trees were destroyed in the production of this weblog. We did hurt some, though. Sorry.
100.24.118.144

Help keep the Burg running! Paypal: