-Lurid Crime Tales-
Malaysia Detainees Flee after Hijacking Police Van

[An Nahar] Seven alleged criminals who were being transferred to a Malaysian court seized the opportunity to hijack the police van carrying them in a daring escape on Monday, police said.


Ooh, ooh! I think I seen this movie!


The van's driver had pulled over when a commotion burst out among the detainees who were being taken from jail to their court proceedings in the northern state of Penang, Abdul Rahman Ibrahim, a district police chief, told Agence

La Belle France

Presse.


And then they shot up the car that Brad Pitt's girlfriend was in, see?


Seven of the detainees then overwhelmed the driver and two

coppers

, forcing them out of the vehicle along with two other detainees who did not take part in the hijacking, he said.


And the whole thing's a plot to get the bad guy out, see?


The truck was later found abandoned in a village. Police have launched a hunt for the missing hijackers.


So they pull the van over on this country road and then the bad guy's men shoot all the other escapees!


"I think they just took advantage of the situation," Abdul Rahman said.


The cops, naturally, don't know whether to poop or go blind, except for this one police lieutenant, see?...


"We are still combing the area, looking for them," he said, adding that they were believed to have escaped into an oil-palm plantation.


But Brad Pitt, he sets out to get revenge for his girlfriend...
Posted by: Fred || 01/08/2013 00:00 || Comments || Link || E-Mail|| [336076 views] Top|| File under:
Young Girl Finds Human Head on Australia Beach
[An Nahar] Police were carrying out forensic tests Monday after a young girl found what is believed to be a human head washed up on an Australian beach in a plastic bag.
"Mom! What's this?"
"Why, I believe it's a human head in a bag, honey!"
The gruesome discovery was made at Porpoise Bay on Sunday by the girl, who was holidaying on Rottnest Island off Perth in Western Australia with her family.

"We believe it to be the remains of a human head," Inspector Denise Grant said, the West Australian newspaper reported.


"Yes. It's got a nose, a chin, several teeth, and ears. Definitely human."


"However,


a good lie finds more believers than a bad truth...


we are yet to confirm this. We can't confirm it until the forensic pathologists have finished their examination."


"It could be an anthropoid ape, actually. They have many of the same appurtenances humans do."


Police would not confirm what the remains were held in but reports said it was "double bagged".


That was to keep it from leaking. And the bag from breaking. They're kind of heavy, you know, human heads. Anthropoid apes not so much, of course...


Authorities have blocked off the southern side of Rottnest Island -- a popular tourist spot a short ferry ride from Perth -- to carry out further testing.

Police said the remains were thought to have been in the water for some time.


"Hmmm... The thing appears to be waterlogged. I suspect it's been in the water for some time."


"This item which is possibly human remains is yet to be examined today by a forensic pathologist," police

front man

Sergeant Gerry Cassidy told the ABC.


"Doctor Quincy! Pick up the white courtesy phone!"


"At this stage the area where it was found is a protective forensic area and access to that immediate area for visitors is closed."
"I'm sorry, sir, you can't go in!"
"But I've lost me 'ead! It's in there someplace!"
"Have you tried lost and found?"
"Well, okay. I'll try over there."
[blunders off]
"Crikey, Bob! That fellow had a really short haircut, dinny!"
Posted by: Fred || 01/08/2013 00:00 || Comments || Link || E-Mail|| [336083 views] Top|| File under:
-Short Attention Span Theater-
Giant Squid Filmed in Pacific Depths
[An Nahar] Scientists and broadcasters said Monday they have captured footage of an elusive giant squid up to eight meters (26 feet) long that roams the depths of the Pacific Ocean.


Mmmm! Calamari! My favorite!


Japan's National Science Museum succeeded in filming the deep-sea creature in its natural habitat for the first time, working with Japanese public broadcaster NHK and the U.S. Discovery Channel.

They spotted the squid at a depth of 630 meters (2,067 feet) using a submersible in July, some 15 kilometers (nine miles) east of Chichi island in the north Pacific Ocean.

The submarine with three people on board, including Tsunemi Kubodera from the museum, followed the enormous mollusc to a depth of 900 meters as it swam into the ocean abyss.

NHK showed footage of the silver-colored creature, which had huge black eyes, as it swam against the current, holding a bait squid in its arms against the backdrop of dark oceanic depths.

The creature was about three meters long, but "estimated to be as long as eight meters if its two long arms had not been chopped off", Kubodera told Agence France Presse.

He gave no explanation for its missing arms.

He said it was the first video footage of a live giant squid in its natural habitat -- the depths of the sea where there is little oxygen.

Kobudera, a squid specialist, also filmed what he says was the first live video footage of a giant squid in 2006 but only from his boat after it was hooked and brought up to the surface.

The giant squid, "Architeuthis" to scientists, is sometimes described as one of the last mysteries of the ocean, being part of a world so hostile to humans that it has been little explored.

Posted by: Fred || 01/08/2013 00:00 || Comments || Link || E-Mail|| [336080 views] Top|| File under:
Cat caught red-pawed in Brazil prison smuggling try
Guards thought there was something suspicious about a little white cat slipping through a prison gate in northeastern Brazil.

A prison official says that when they caught the animal, they found a cellphone, drills, small saws and other contraband taped to its body.

Alagoas state prisons spokeswoman Cinthya Moreno says that the cat was caught New Year's Eve at the medium-security prison in the city of Arapiraca.

The O Estado de S. Paulo newspaper reported Saturday that all of the prison's 263 inmates are suspects in the smuggling attempt, though it says a prison spokesman said "It will be hard to discover who is responsible since the cat does not speak."

Posted by: Au Auric || 01/08/2013 00:00 || Comments || Link || E-Mail|| [336073 views] Top|| File under:
-Signs, Portents, and the Weather-
Man shocked by power line on Monday was previously attacked by Africanized bees
[KVIA] LAS CRUCES, N.M. - A Las Cruces arborist is in critical condition after he was severely shocked by a power line.

Coworkers at the scene told ABC-7's New Mexico Mobile Newsroom that Craig Lucky Benavidez, 52, was trimming a tree when he came in contact with a nearby power line. They said they were all working one second, and the next second they looked up and Benavidez was dangling from the tree.

Coworkers said it took between 30 minutes to an hour for El Paso Electric to arrive and shut off the power so they could cut him down. Coworkers described that as the most agonizing time of their lives.

A spokesman for the Las Cruces Police Department said Benavidez was flown to University Medical Center in El Paso.

Witnesses said Benavidez was screaming in pain as he was placed on a stretcher. They also said Benavidez had burn marks on his feet.

A sign on Benavidez's work truck claims he has 30 years of experience.

Benavidez was attacked by Africanized bees in July 2012.
Posted by: Fred || 01/08/2013 00:00 || Comments || Link || E-Mail|| [336098 views] Top|| File under:
Africa North
Libya names new FM
[MAGHAREBIA] Libyan Prime Minister Ali Zidan on Monday (December 7th) appointed Mohamed Abdulaziz as foreign minister. The decision follows the resignation a week ago of Zidan's choice for the post, Ali Suleiman Aujali. The move also reintegrates the international co-operation and foreign ministries. Zidan separated the two ministries when he announced his government in October.

Posted by: Fred || 01/08/2013 00:00 || Comments || Link || E-Mail|| [336070 views] Top|| File under: Arab Spring
News Analysis: Egypt needs economic stability to secure IMF loan
[Xinhua] As Egypt's talks with International Monetary Fund (IMF) for a 4.8 billion U.S. dollars loan are set to resume on Monday, many consider the approval of the loan relied on Egyptian government's ability to overcome the worsening economic crisis and fulfill financial obligations.

IMF official and technical staff will visit Egypt on Monday to discuss the loan, Egyptian Prime Minister Hesham Qandil said Sunday, stressing that his government will reassure the delegation about the country's economic situation and methods of improvement.

Whether Egypt could obtain the loan, depends on whether the Egyptian government could rationalize spending and increase revenues, said Mohamed Abdel Aziz, professor of funding at the American University in Cairo.

Abdel Aziz told Xinhua that the loan aims at helping Egypt deal with economic crisis, with the amount equal to Egypt's share as an IMF member, therefore there should not be hard strings attached to the deal.

"I expect the Fund will finalize the agreement without constraint," he said, noting that the IMF will ask for a program that guarantees Egyptian steps to reduce budget deficit.

In light of the economic crisis, the IMF is bound to study the Egyptian government's program carefully in terms of the volume of financial liquidity and Egypt's abilities to provide it in the future, Abdel Aziz noted.

As for whether the loan could help Egypt at this time of soaring budget deficit and decreasing currency reserve, Abdel Aziz said "the loan will provide the government with liquidity, by which it could minimize the budget deficit with its very low interest rate of 1.1 percent."

Securing the loan will help Egypt get more loans from IMF instead of other institutions, he added.

If the loan is approved, the eight biggest countries, particularly the United States, will provide Egypt with aids.

The IMF loan depends on Egyptian Central Bank's procedures to float the currency and Egyptian government's measures to deal with budget deficit and taxes, said Hamdy Abdel Azim, economic professor in Sadat Academy.

"When IMF sees effective procedures by the Central Bank to administratively float the currency, it will approve the loan," Azim told Xinhua.

Azim said Egypt should abide by the IMF's conditions, which include reducing governmental expenditures, increasing taxes and freeing local currency.

According to Azim, the loan will improve economic conditions in Egypt and push other granting countries to provide Egypt with long term loans.
Posted by: Fred || 01/08/2013 00:00 || Comments || Link || E-Mail|| [336072 views] Top|| File under: Arab Spring
Africa Subsaharan
Central African President Takes Trip ahead of Peace Talks
[An Nahar] President Francois Bozize of the Central African Republic flew Monday to the Republic of Congo for talks with his Congolese counterpart, who will mediate negotiations between Bangui and a rebel alliance, an Agence

La Belle France

Presse journalist said.

Bozize "should return in the afternoon" after consulting President Denis Sassou Nguesso, a government source said. The Congolese president was due to mediate in peace talks set to open Tuesday in Gabon's capital Libreville.

The Seleka alliance of three rebel movements took up arms on December 10 in northern CAR and has since moved steadily southwards, taking a string of towns, to stop within striking distance of Bangui.

The rebels initially called on the Bangui government to respect the terms of peace accords signed in 2007 and 2011, but have since upped their demands to include the departure of Bozize.

Posted by: Fred || 01/08/2013 00:00 || Comments || Link || E-Mail|| [336073 views] Top|| File under:
Caribbean-Latin America
About the Sunday Morning Coffee Pot...
The announced Sunday Morning Coffee Pot feature failed to materialize Sunday partially because the author was and is still sick, plus Monday, a Firefox restart killed all 1,500 words.

Sorry about that.
Posted by: badanov || 01/08/2013 00:00 || Comments || Link || E-Mail|| [336071 views] Top|| File under:
Europe
Rheinmetall demos laser that can shoot down drones
A laser weapons system that can shoot down two drones at a distance of over a mile has been demonstrated by Rheinmetall Defence.

The German defence firm used the high-energy laser equipment to shoot fast-moving drones at a distance.

The system, which uses two laser weapons, was also used to cut through a steel girder a kilometre away.

The company plans to make the laser weapons system mobile and to integrate automatic cannon.

The 50kW laser weapons system used radar and optical systems to detect and track two incoming drones, the company said. The nose-diving drones were flying at 50 metres per second, and were shot down when they reached a programmed fire sector.
Posted by: tipper || 01/08/2013 12:03 || Comments || Link || E-Mail|| [336091 views] Top|| File under:
India-Pakistan
Restaurant bill sparks deadly religious riot in India
[Dawn] A row over an unpaid restaurant bill in a western Indian city escalated into a riot between Hindus and

Moslem

s that left four people dead and 175 injured, police said on Monday.

The unrest broke out in Dhule in Maharashtra state on Sunday, special inspector general Deven Bharti told AFP. Four rioters were killed by police firing while 113

coppers

were among the injured, he said.

Bharti said investigations were still under way, but it appeared that a quarrel over a restaurant bill had provoked a mass brawl that left shops smashed,
cycle of violences burned and glass strewn across the streets.

Previous riots between Hindus and

Moslem

s in Dhule, which has a population of about 400,000 and is located 330 kilometres (205 miles) from Mumbai, broke out in October 2008, leaving 10 dead.

"The restaurant owner was from one community and the customer from the other," Bharti explained, declining to name the parties involved.

"The customer went and took 50 people from his community and assaulted the restaurant owner, and people from the owner's community also gathered and started arsoning and rioting," he said.

Bharti said the police had used sticks, tear gas and plastic bullets before resorting to live ammunition to quell the trouble.

The area was put under a curfew that continued on Monday and was "peaceful and under control", he added.

Hindus make up about 80 per cent of India's population, while some 13 per cent are

Moslem

.
Posted by: Fred || 01/08/2013 00:00 || Comments || Link || E-Mail|| [336073 views] Top|| File under:
Science & Technology
EU Climate Already Changing
I see discussion of changing weather patterns, but climate is over a little longer timeframe. The original study which is the basis of the report.
Climate change is already altering life in European countries--bringing deadly heat waves and drought to some areas and severe coastal and river flooding to other areas--and these changes threaten to create socioeconomic challenges on the divergent continent, according to a new report released recently by the European Environment Agency (EEA), an agency of the European Union tasked with providing independent information on the environment to guide policy makers.

The report, Climate Change, Impacts and Vulnerabilities in Europe 2012, is the third such document generated by the EEA since 2004. The report examines current and predicted climate change as well as the effects of those changes on both the environment and socioeconomic systems, and identifies vulnerabilities.

"Climate change is already occurring, and its effects can be seen everywhere in Europe," said Hans-Martin Füssel, Ph.D., a project manager at the EEA, and the coordinator of the report. "We observe increases in temperature and changes in precipitation across Europe, but with important differences across seasons and European regions."

A parallel report to be published in early 2013 will discuss adaptation strategies and will review current adaptation efforts across Europe.
Posted by: Bobby || 01/08/2013 13:09 || Comments || Link || E-Mail|| [336095 views] Top|| File under:
Syria-Lebanon-Iran
Report: Iran Oil Revenues Down 45%
[Ynet] A senior

politician

says Iran's revenues from oil and gas exports have dropped by 45% because of sanctions over its suspect nuclear program.It was a clear admission that the sanctions are having a severe impact, but Iran refuses to reign in its program.

Iran is under UN sanctions and Western oil, banking and trade restrictions over its refusal to halt uranium enrichment, which is a potential pathway for nuclear weapons development.
Posted by: trailing wife || 01/08/2013 00:00 || Comments || Link || E-Mail|| [336078 views] Top|| File under: Govt of Iran
Iranian minister: 8000 projects face budget deficit
So they've learned something from Obama...

Azerbaijan, Baku -- More than 8000 projects in Iran are facing a budget deficit and remain half- finished, IRNA quoted Iranian Industry, Mine, and Trade Minister Mehdi Ghazanfari as saying.

Ten per cent of the National Development Fund's assets have been projected to be allocated to meet the financial needs of domestic production units, he noted. To date up to 30 trillion rials (about $2.5 billion) worth of projects has been introduced to the banking system to receive financial facilities, he added.

The Iranian administration has allocated 1150 trillion rials (about $94 billion) for completing half-finished national projects, Iranian First Vice-President Mohammad-Reza Rahimi said on Friday.


How many trillion-rial coins is that?

In December 2012, the Iranian Ministry of Industry, Mine and Trade announced it had completed 2000 half-finished projects through investing 40 trillion rials (about $3.3 billion), IRIB reported.
Posted by: Steve White || 01/08/2013 00:00 || Comments || Link || E-Mail|| [336075 views] Top|| File under:
Layoffs hit Politico, Politico sez "No way!"
From TFA:


Since its 2007 debut, Politico has expanded its newsroom quickly while some legacy media outlets, like the Washington Post, have scaled back. But Politico isn't immune from having to restructure in the face of industry demands, and in recent days, it has laid off some staffers.

"So, now I'm self-employed," photographer Jay Westcott tweeted Saturday. "Just got laid off by Politico."

Jess Kamen, a technology reporter for Politico and Politico Pro, was also laid off, according to newsroom sources. There are believed to have been more layoffs, the sources say, but it's unclear how many at this time.

Politico editor-in-chief John Harris disputed any suggestion that Politico is retrenching, telling The Huffington Post that "we're continuing to grow."

"I expect we'll be larger at the end of 2013 than at the beginning of 2013," Harris said, adding that the organization has a "clear mandate" from publisher Robert Allbritton to expand.

In a follow-up email, Harris pointed out that Politico has 30 more employees than this time last year and that he expects staff to grow "by 30 more in the weeks and months ahead."
Posted by: badanov || 01/08/2013 00:00 || Comments || Link || E-Mail|| [336076 views] Top|| File under:
Who's in the News
52
[untagged]
5
Arab Spring
3
Govt of Syria
2
Ansar Dine
2
al-Qaeda in Pakistan
2
Govt of Iran
1
al-Qaeda in North Africa
1
al-Qaeda in Arabia
1
TTP
1
Govt of Pakistan
1
al-Qaeda
1
Hezbollah
1
al-Shabaab
Bookmark
E-Mail Me
The Classics
The O Club
Rantburg Store
The Bloids
The Never-ending Story
Thugburg
Gulf War I
The Way We Were
Bio
Merry-Go-Blog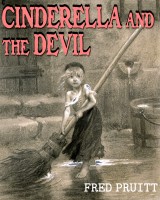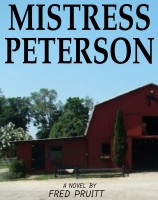 On Sale now!


A multi-volume chronology and reference guide set detailing three years of the Mexican Drug War between 2010 and 2012.

Rantburg.com and borderlandbeat.com correspondent and author Chris Covert presents his first non-fiction work detailing the drug and gang related violence in Mexico.

Chris gives us Mexican press dispatches of drug and gang war violence over three years, presented in a multi volume set intended to chronicle the death, violence and mayhem which has dominated Mexico for six years.
Click here for more information


Meet the Mods
In no particular order...


Steve White
Seafarious
tu3031
badanov
sherry
ryuge
GolfBravoUSMC
Bright Pebbles
trailing wife
Gloria
Fred
Besoeker
Glenmore
Frank G
3dc
Skidmark



Better than the average link...



Rantburg was assembled from recycled algorithms in the United States of America. No trees were destroyed in the production of this weblog. We did hurt some, though. Sorry.
44.192.115.114

Help keep the Burg running! Paypal: