-Lurid Crime Tales-
Woman hiding with kids shoots intruder
[WSBTV] LOGANVILLE, Ga. -- A woman hiding in her attic with children shot an intruder multiple times before fleeing to safety Friday.

The incident happened at a home on Henderson Ridge Lane in Loganville around 1 p.m. The woman was working in an upstairs office when she spotted a strange man outside a window, according to Walton County Sheriff Joe Chapman. He said she took her 9-year-old twins to a crawlspace before the man broke in using a crowbar.

But the man eventually found the family.

"The perpetrator opens that door. Of course, at that time he's staring at her, her two children and a .38 revolver," Chapman told Channel 2's Kerry Kavanaugh.

The woman then shot him five times, but he survived, Chapman said. He said the woman ran out of bullets but threatened to shoot the intruder if he moved.

"She's standing over him, and she realizes she's fired all six rounds. And the guy's telling her to quit shooting," Chapman said.

The woman ran to a neighbor's home with her children. The intruder attempted to flee in his car but crashed into a wooded area and collapsed in a nearby driveway, Chapman said.

Deputies arrested 32-year-old Atlanta resident Paul Slater in connection with the crime. Chapman said they found him on the ground saying, "Help me. I'm close to dying." Slater was taken to Gwinnett Medical Center for treatment. Chapman said Slater was shot in the face and neck.

In February, Slater was arrested on simple battery charges, according to the Gwinnett County Sheriff's Office. He has been arrested six other times in the county since 2008.
Posted by: Fred || 01/06/2013 00:00 || Comments || Link || E-Mail|| [6467 views] Top|| File under:
Las Vegas' "Beef, Booze, and Broads" restuarant turns tables on female scammers
Four women had a grand time dining on steak and potatoes and sipping drinks Wednesday night at Oscar's in the Plaza at the far west end of Fremont Street. Three of them appeared to be playing the parts of grandmother, mother and granddaughter, all of them wealthy and from Beverly Hills.


Wonder how many other places they'd pulled this on.


Michael Cornthwaite, who co-owns the restaurant with former Mayor Oscar Goodman, was in the back when a waiter came back holding a plate and forkful of potato – with a dried mealworm on top. One of the women said she found the worm in her potato.


Dried? Surely the worm wouldn't have dried out on its way from the farm to the table.


Cornthwaite, who also operates the Downtown Cocktail Room, The Beat Coffeehouse & Records, as well as Emergency Arts, has a long history in the service industry. Take the potato off the bill and give them a free dessert, he told the waiter: "I guess it's not impossible," Cornthwaite reasoned, "potatoes come from the ground and we can't X-ray them."

Cornthwaite came out and talked to the women, who derided the restaurant, haughtily informing Cornthwaite of their wealth.


I bet this was the funnest part for them.


"We own property in Beverly Hills," they told him. "It's not about the money, it's the principle."

Cornthwaite sensed something was going on. He told his hostess to call security; the four women suddenly disappeared into the bathroom.


Vegas scammer sense: tingling!


The busser then approached having found a plastic Ziploc bag full of about 100 mealworms under the women's table.


Now that is just sloppy, ladies.


They came out saying they would report the restaurant to health inspectors. Cornthwaite offered to call the police, telling them that defrauding a business is a crime. Then he pulled out the bag of mealworms.

They were stunned for a moment, then collected themselves and claimed to have no idea where they came from.


Should have got this part on video.


Not only was he going to insist on payment, Cornthwaite told them, he was adding a 20 percent gratuity. The three women foraged through their purses and came up with a credit card. He also got an ID card to verify that the card wasn't stolen.


Ha. Should have brought cash, ladies. Now he knows who at least one of you are. Gratting was a nice touch, too. I'd have added more than 20%.


The card said the woman was from Atwater, Calif.


Better known as the middle of nowhere.
Posted by: gromky || 01/06/2013 00:01 || Comments || Link || E-Mail|| [6458 views] Top|| File under:
-Short Attention Span Theater-
Flipping Off Police Officers Constitutional, Federal Court Affirms
Nonetheless, seriously unwise. Not to mention rude.

A police officer can't pull you over and arrest you just because you gave him the finger, a federal appeals court declared Thursday.

In a 14-page opinion, the U.S. Court of Appeals for the 2nd Circuit ruled that the "ancient gesture of insult is not the basis for a reasonable suspicion of a traffic violation or impending criminal activity."

John Swartz and his wife Judy Mayton-Swartz had sued two police officers who arrested Swartz in May 2006 after he flipped off an officer who was using a radar device at an intersection in St. Johnsville, N.Y. Swartz was later charged with a violation of New York's disorderly conduct statute, but the charges were dismissed on speedy trial grounds.

A federal judge in the Northern District of New York granted summary judgement to the officers in July 2011, but the Court of Appeals on Thursday erased that decision and ordered the lower court to take up the case again.

Richard Insogna, the officer who stopped Swartz and his wife when they arrived at their destination, claimed he pulled the couple over because he believed Swartz was "trying to get my attention for some reason." The appeals court didn't buy that explanation, ruling that the "nearly universal recognition that this gesture is an insult deprives such an interpretation of reasonableness."
Posted by: Beavis || 01/06/2013 00:00 || Comments || Link || E-Mail|| [6472 views] Top|| File under:
Africa Subsaharan
South African President Jacob Zuma deploys 400 troops to Central African Republic
South African President Jacob Zuma says his government is sending 400 army troops to the Central African Republic.

Zuma's office issued a statement Sunday saying that the deployment of the soldiers is part of South Africa's international obligation to the Central African Republic.

Zuma's office said the South African National Defense Force troops will help build the capacity of the CAR army and will also assist with the planning and implementation of the disarmament, demobilization and re-integration of rebel groups.

Zuma's statement said that sending soldiers to Central African Republic is part of South Africa's efforts "to bring about peace and stability in the region."


Posted by: tipper || 01/06/2013 10:18 || Comments || Link || E-Mail|| [6459 views] Top|| File under:
DR Congo's M23 Rebels, Government Meet with Mediators
[An Nahar] Democratic Republic of the Congo
...formerly the Congo Free State, Belgian Congo, Zaire, and who knows what else, not to be confused with the Brazzaville Congo or Republic of Congo, which is much smaller and much more (for Africa) stable. DRC gave the world Patrice Lumumba and Joseph Mobutu, followed by years of tedious civil war. Its principle industry seems to be the production of corpses. With a population of about 74 million it has lots of raw material...
's M23 rebels and government delegations met separately Saturday with Ugandan mediators, a day ahead of a hoped-for resumption of direct talks, Ugandan officials said.

"The two delegations are here finally and we are hoping for a (face-to-face) session tomorrow (Sunday)," said Ugandan defense ministry

front man

Paddy Ankunda.

The rebels, army mutineers largely from the ethnic Tutsi community, staged a lightning advance in November through the DR Congo's mineral-rich and chronically unstable east, raising fears of a widespread conflict.

The talks' mediator, Ugandan defense minister Crispus Kiyonga, is "meeting separately with the two delegation heads for consultations," Ankunda added.

Uganda is hosting the talks despite accusations that it -- alongside Rwanda -- has backed the fighters, claims which both countries have strongly denied
No, no! Certainly not!
Although the M23 rebels were persuaded to withdraw from the key eastern city of Goma after a 12-day occupation, they still control large areas of territory just outside the strategic mining hub.

Posted by: Fred || 01/06/2013 00:00 || Comments || Link || E-Mail|| [6462 views] Top|| File under:
Reports: C.A.R. Rebels Seize New Territory
[VOA News] Reports from the Central African Republic say a rebel coalition has captured at least one more town just days before they are set to begin negotiations with C.A.R. government officials.

Reports from the government and from local residents near the town of Bambari say the new seizures were in that area. The

News Agency that Dare Not be Named

quotes a resident of the nearby town of Alindao as saying it has been captured. If the reports are confirmed it would be the latest in a series of rebel seizures of towns and villages over the past month.

The new reports cast doubt on prospects for peace talks scheduled to start Tuesday in Libreville, Gabon.

​​On Friday the U.N. Security Council called on the rebels advancing on the Central African Republic's capital to stop their campaign and join negotiations to find a political solution to the impoverished country's problems.

The rebel coalition Seleka unites fighters from as many as four

bad turban

groups from the north that say the government went back on 2007 and 2008 peace accords that were supposed to pay rebels to disarm or integrate them into the national army. Seleka is demanding the resignation of President Francois Bozize.

Posted by: Fred || 01/06/2013 00:00 || Comments || Link || E-Mail|| [6460 views] Top|| File under:
Bangladesh
Housewife burnt to death for dowry
Nilphamari, Jan 05 (UNB) - A pregnant housewife succumbed to her injuries after her husband and in-laws allegedly set her on fire for dowry at Haroa Mission in municipal area of the town on Saturday.

The victim was identified as Rokhsana Begum, 23, mother of a minor son and four months pregnant and wife of Janab Ali, a shop worker. Police said Rokhsana had been married to Janab Ali for two and a half years.

Al Amin, father of Rokhsana, said Janab Ali demanded Tk 40,000 from them as dowry during their marriage and out of that amount Tk 20,000 was paid as dowry to the bridegroom. As they failed to give the rest amount, Janab Ali and his family members used to torture Rokhsana.

On December 26, Janab Ali argued with Rokhsana over the issue and at one stage set her on fire, leaving her seriously injured, local sources said. Hearing her screams, neighbours rushed to the spot, rescued her and took her to Nilphamari Sadar Hospital.

As her condition deteriorated, she was shifted to Rangpur Medical College Hospital where she died on Saturday.

Janab Ali along with his family members went into hiding after Rokhsana's death.
Posted by: Steve White || 01/06/2013 00:00 || Comments || Link || E-Mail|| [6468 views] Top|| File under:
7 vehicles torched; Muhith for legal measures to stop hartal
[Bangla Daily Star] At least seven vehicles were set on fire in the capital yesterday, as the BNP-led opposition geared up for a countrywide dawn-to-dusk hartal


... a peculiarly Bangla combination of a general strike and a riot, used by both major political groups in lieu of actual governance ...


today to protest the fuel price hike.

The vehicles were set ablaze at Ramna, Azimpur, Gulshan, Mirpur, Tejgaon, Dhanmondi, and Old Dhaka.

Police suspect pro-hartal activists might have torched the vehicles to create panic among the city dwellers.

Also yesterday, at least 10 cocktails were went kaboom! on the Dhaka University campus, and in Farmgate and Sabujbagh areas.

On the DU campus, Bangladesh Chhatra League
... the student wing of the Bangla Awami League ...
cadres assaulted four photojournalists when the lens men were going past Salimullah

Mohammedan

Hall shortly after the blasts around 5:30pm.

Meanwhile,


...back at the wreckage, Captain Poindexter wished he had a cup of coffee. Even instant would do...


Finance Minister AMA Muhith yesterday said hartal-like activities should be stopped by legal measures.

Once hartal was a tool for protest, but now it has become a means to unleash violence, he observed, adding that no one has the right to disrupt public safety.

The minister was talking to

news hound

s after attending a gathering of village police in Sylhet.

The BNP-led 18-party alliance announced the hartal on Friday, the day the latest fuel price hike took effect.

The hike has also triggered protests from left-leaning political parties and transport owners.
Posted by: Fred || 01/06/2013 00:00 || Comments || Link || E-Mail|| [6460 views] Top|| File under:
Tangail Rape: Protesters demand punishment to culprits
[Bangla Daily Star] Students and teachers of Ag Bikramhati Major General Mahmudul Hasan High School yesterday blocked the Dhaka-Tangail-Bangabandhu Bridge Highway demanding capital punishment of the culprits who gang-raped a teenage girl.

They blocked the highway at Rabna Bypass in Sadar upazila around 12:30pm for 10 munities. In the meantime hundreds of vehicles got stuck on both sides of the busy road.

The protesters also brought out a procession and formed a human chain in the area to press home the demand. Earlier, they demonstrated on the school premises and held a protest rally there.

Headmaster of the school Abdul Hamid Miah, Assistant Headmaster Humayun Kabir, assistant teachers Nazim Uddin, Azhar Ali and Arfan Ali, among others, spoke at the rally.

The speakers condemned the gang-rape and demanded exemplary punishment of the culprits so that no-one dares to commit such crime in future.

Leaders and activists of Tangail district unit of Jatiyatabadi Mohila Dal formed a human chain at Nirala Intersection in the town demanding punishment of the culprits.

Students of different schools and colleges joined the human chain and raised their voices against the crime.

Meanwhile,


...back at the fist fight, Jake ducked another roundhouse, then parried with his left, then with his right, finally with his chin...


he incarcerated
You have the right to remain silent...
four culprits -- Nuruzzaman alias Gada, 42, Shajahan Ali, 40, Moniruzzaman Moni, 39, and Harunur Rashid Harun, 35 -- will be hauled before the court today on completion of their three-day remand.

Bithi Akter Eva, 18, arrested on charge of abetting the gang-rape, was sent to Tangail District Jail on Friday on completion of her one-day remand.

Dr Bilkis Begum, coordinator of One-stop Crisis Centre (OCC) at Dhaka Medical College Hospital, yesterday said the gang-rape victim had some liquid food like fruit juice and water on Friday, adds our Staff Correspondent in Dhaka.

Dr Bilkis said the victim's condition had also improved slightly. She had shower and came to the OCC office room and sat there for a while. She also had little talks with the doctors and other staff.

The National Children and Women Repression Prevention Committee, Communist Party of Bangladesh and Biplabi Nari Sanghati in separate statements condemned the incident and demanded exemplary punishment of the culprits.

Posted by: Fred || 01/06/2013 00:00 || Comments || Link || E-Mail|| [6471 views] Top|| File under:
Caribbean-Latin America
Prostitution and plunder at Honduran embassy Christmas party in Bogota
We've all been there: the Christmas office party that got a little out of hand, lots of booze, a few high jinks and some embarrassed, hungover faces the next day.

But few Christmas bashes will have matched up to the riotous affair thrown in the Honduran embassy in Bogota, which according to press reports resulted in the mission being ransacked and looted while diplomats cavorted with prostitutes. Someone even defecated in the ambassador's office.

The Honduran daily El Heraldo splashed details of the party in a front page story titled "Diplomatic scandal: prostitutes and drunkenness in Bogota".

According to the paper, a personal aide to the ambassador organised the party which ended with the diplomatic mission's offices in shambles, papers scattered and computers and telephones stolen.

The newspaper said there was evidence of an orgy in the building.

Ambassador Carlos Humberto Rodriguez was apparently not present at the party which was held a few days before Christmas.

When employees arrived at work the next day they found the ambassador's aide, Honduran national Jorge Mendoza, sleeping in the laundry area of the embassy and a Colombian man was found in the basement, El Heraldo reported. Employees called police who questioned Mendoza about the party and the missing equipment.
Posted by: tipper || 01/06/2013 09:20 || Comments || Link || E-Mail|| [6467 views] Top|| File under:
Hugo Chavez fights for life as supporters pray in Venezuela
[GUARDIAN.CO.UK] The change of mood in Plaza Bolivar could hardly be more dramatic. Less than three months ago, jubilant crowds filled the main square in Caracas to celebrate another election triumph for Hugo Chavez with chants of "Oo, ah, Chavez no se va" -- Chavez won't go.

Now, however, supporters wait anxiously for any scrap of news from Havana, Cuba, where their president is fighting for his life after emergency cancer surgery.

"We are all very confused. We have no idea what to expect. I pray for his recovery but I am expecting the worst," said Joaquín Cavarcas, as he scanned the Ciudad CCS newspaper for the latest update.

Next Thursday, Chavez is supposed to be inaugurated for a further six-year term of office at a ceremony at the National Assembly, a short walk from the plaza. But the usually gregarious, publicity-loving president has not been seen or heard since his operation on 11 December, prompting speculation that he will not recover in time.

In the latest in a series of grave bulletins, the government said on Thursday that the president was suffering from complications brought on by a severe lung infection after surgery. Aides earlier described his condition as "delicate". The Bolivian president, Evo Morales, said it was painful to see his close political ally in this state. "The situation for our brother Hugo Chavez is very worrying," he said.

Posted by: Fred || 01/06/2013 00:00 || Comments || Link || E-Mail|| [6492 views] Top|| File under: Commies
Caucasus/Russia/Central Asia
Gerard Depardieu meets Putin, receives Russian passport
French actor Gerard Depardieu has met President Vladimir Putin and has been handed his new Russian passport.

The actor had announced he was seeking Russian citizenship after the French government criticised his decision to move abroad to avoid higher taxes.

Mr Depardieu met Mr Putin in Russia's Black Sea resort of Sochi.

Mr Depardieu was then given his new passport, although the president's spokesman said Mr Putin did not hand it over personally.

Mr Depardieu and Mr Putin shook hands and hugged each other at the meeting in Sochi.

Earlier this week, Mr Putin signed the decree granting Russian citizenship to Mr Depardieu.

The actor responded by writing an open letter saying: "I love your country, Russia - its people, its history, its writers. I love your culture, your intelligence."

Mr Depardieu went on to describe Russia as "a great democracy, and not a country where the prime minister calls one of its citizens shabby".
Posted by: tipper || 01/06/2013 07:08 || Comments || Link || E-Mail|| [6475 views] Top|| File under:
China-Japan-Koreas
Japan sends fighter jets to intercept Chinese plane over disputed islands
[Iran Press TV] Japan has reportedly dispatched fighter jets to ward off a Chinese plane flying near a chain of disputed islands claimed by both Beijing and Tokyo.

A

front man

for Japan's Defense Ministry said Saturday that the fighter jets were sent to the zone after a Chinese aircraft approached the northern part of the islands.

According to the

front man

, the Chinese plane, which was flying around 120 kilometers from the disputed territories located in the East China Sea, left the zone without violating Japan's airspace.

He added that it was the first time, this year, that Japanese fighter jets were sent to fight off a Chinese aircraft venturing near the disputed areas.

On December 31, China added a group of renovated ex-navy vessels to its maritime surveillance fleet in the East and South China Seas, amid ongoing territorial dispute with Japan.

Japanese sources also reported on the same day that Tokyo was considering plans to introduce the US Global Hawk unmanned aircraft by 2015 to boost surveillance in its waters near the uninhabited territories.

Posted by: Fred || 01/06/2013 00:00 || Comments || Link || E-Mail|| [6481 views] Top|| File under:
Home Front: Politix
FDA: New Rules Will Make Food Safer
[An Nahar] The Food and Drug Administration says its new guidelines would make the food Americans eat safer and help prevent the kinds of foodborne disease outbreaks that sicken or kill thousands of consumers each year.

The rules, the most sweeping food safety guidelines in decades, would require farmers to take new precautions against contamination, to include making sure workers' hands are washed, irrigation water is clean, and that animals stay out of fields. Food manufacturers will have to submit food safety plans to the government to show they are keeping their operations clean.

The long-overdue regulations could cost businesses close to half a billion dollars a year to implement, but are expected to reduce the estimated 3,000 deaths a year from foodborne illness. The new guidelines were announced Friday.


That works out to $166,666.66 per theoretical death. If it reduces the number of deaths -- it doesn't say they're gonna get them all -- by half it'll be $333,333.33 per death. If course there is no other possible way to reduce those theoretical deaths, is there?


Just since last summer, outbreaks of listeria in cheese and salmonella in peanut butter, mangoes and cantaloupe have been linked to more than 400 illnesses and as many as seven deaths, according to the federal Centers for Disease Control and Prevention. The actual number of those sickened is likely much higher.

Posted by: Fred || 01/06/2013 00:00 || Comments || Link || E-Mail|| [6466 views] Top|| File under:
India-Pakistan
Altaf readies nation for 'political drone attack' in 72 hours
[Dawn] Muttahida Qaumi Movement


...English: United National Movement, generally known as MQM, is the 3rd largest political party and the largest secular political party in Pakistain with particular strength in Sindh. From 1992 to 1999, the MQM was the target of the Pak Army's Operation Cleanup leaving thousands of urdu speaking civilians dead...


(MQM) chief Altaf Hussain in wee hours of Sunday asked the nation to be ready for a 'political drone attack' from him in next two to three days, DawnNews reported.
Speaking to members of the party's Rabita (coordination) Committee via telephone from London, he claimed that the announcement, which he referred as a 'drone strike,' will be unanswerable.

"No-one in the country will be able to respond to my drone attack," he said.

The MQM chief appealed the public to wait for his move and mentally prepare themselves.

With the Supreme Court set to take up contempt notice against Altaf Hussain on Monday, the party had requested the court on Friday to exempt him from personally appearing before the bench seized with the issue.

MQM leader Farooq Sattar filed the petition in the court's Bloody Karachi


...formerly the capital of Pakistain, now merely its most important port and financial center. It is among the largest cities in the world, with a population of 18 million, most of whom hate each other and many of whom are armed and dangerous...


registry through his council Dr Farogh Naseem.

The court had observed that in a telephonic address from London to a public gathering in

Bloody Karachi

on Dec 2 the MQM chief had made contemptuous and threatening remarks against the court and its judges for issuing an order about fresh delimitation of constituencies in

Bloody Karachi

.

Posted by: Fred || 01/06/2013 00:00 || Comments || Link || E-Mail|| [6459 views] Top|| File under: Govt of Pakistan
Prosecutor says DNA links men to Delhi rape
[ABC.NET.AU] A court in New Delhi has heard DNA evidence links five men with a deadly gang rape in the city last month.

At a pre-trial hearing on Saturday prosecutors told the court that blood stains found on the clothing of all five accused men matched the blood of the 23-year-old victim.

The five suspects were also allegedly found with items stolen from the woman.

The court also heard that medical records from the Singapore hospital where the woman died showed her death was caused by septicaemia and organ failure.

"We have filed all the evidence," Rajiv Mohan, additional public prosecutor, told the court in Saket, in the south of the city.

"The blood of the victim tallied with the stains found on the clothes of the accused," he added, saying that a DNA test had been conducted by the police.

A district magistrate hearing the case took note of the charges including rape and murder, signalling the start of the trial, and ordered the men to appear before her for the first time tomorrow.

A sixth suspect is expected to be tried as a juvenile.

The woman's boyfriend was also injured as he tried to prevent the assault, which took place on a private bus on December 16. Both were thrown from the vehicle following the attack.

The case has stirred violent protests and a bout of soul-searching on the treatment of women and rising sex crime in India.

Indian media reports said the bus driver has testified they planned to rape any woman who boarded the vehicle, with some of the men even posing as passengers to lure potential victims.

The woman's boyfriend appeared on Hindi-language Indian cable channel Zee News at the weekend to speak about the attack.

He said passers-by left them unclothed and bleeding at the side for the road for more than half-an-hour before anyone came to their aid.

The family of

deceased

23-year-old student has called for the men responsible for her death to be executed, but executions are rare in India and can only be sanctioned for the "rarest of rare" crimes.
Posted by: Fred || 01/06/2013 00:00 || Comments || Link || E-Mail|| [6466 views] Top|| File under:
Southeast Asia
Suu Kyi urged to help to end Kachin war
[Bangla Daily Star] Mediators trying to broker a peace deal between the military and ethnic minority rebels in northern Myanmar yesterday appealed to Nobel laureate Aung San Suu Kyi to help end the bloody conflict.

The military's use of air strikes against the rebels has stoked international concerns about a civil war that has overshadowed widely praised political reforms seen since the end of junta rule in 2011.

"Aung San Suu Kyi also has responsibility to implement ethnic peace," Yup Zaw Hkaung, a local businessman and peace negotiator in the Kachin state capital Myitkyina, told AFP by telephone.

"When she came to Kachin State to campaign for votes, she talked about peace. She cannot abandon Kachin," he said, adding that neither the opposition leader nor President Thein Sein had replied to letters asking for help.

Civil war has plagued parts of the country formerly known as Burma since it won independence from

Britannia

in 1948.

Suu Kyi, a former political prisoner turned

politician

, used her maiden speech to parliament in July last year to call for greater protection of ethnic minority rights.

Posted by: Fred || 01/06/2013 00:00 || Comments || Link || E-Mail|| [6490 views] Top|| File under:
Home Front: Culture Wars
Connecticut town to burn violent video games as Sandy Hook returns to school
[GUARDIAN.CO.UK] A Connecticut community is to hold an amnesty of violent video games in the wake of last month's mass shooting in Newtown.

Organisers Southington SOS plan to offer gift certificates in exchange for donated games, which will be burned. The group, a coalition of local organisations, says its actions do not assert that video games were the cause of the killings in nearby Newtown, but argues that violent games and films desensitize children to "acts of violence".


I agree with them that violent -- sometimes hideously violent -- video games are bad for children. I have a hard time with the idea of public burnings. They're too much like book burnings for my taste.


Pupils from Sandy Hook elementary school, where 26 people were killed on 17 December, returned to classes for the first time on Thursday in the neighbouring town of Monroe. Sandy Hook elementary is still being treated as a crime scene and it is unclear if it will ever reopen.

The video game amnesty will take place on 12 January in Southington, a 30-minute drive east from Newtown. The town of Southington has provided a dumpster, organisers said, where violent video games, CDs or DVDs will be collected.

"As people arrive in their cars to turn in their games of violence, they will be offered a gift certificate donated by a member of the Greater Southington Chamber of Commerce as a token of appreciation for their action of responsible citizenship," the group said in a statement.

"Violent games turned in will be destroyed and placed in the town dumpster for appropriate permanent disposal."

John Myers, chairman of Southington YMCA and member of Southington SOS, was not immediately available to speak to the Guardian, but tech website Polygon reported that the works would be incinerated by town employees.

The press release accompanying the announcement said that Southington SOS's action should not be "construed as statement declaring that violent video games were the cause of the shocking violence in Newtown on December 14".

"Rather, Southington SOS is saying is that there is ample evidence that violent video games, along with violent media of all kinds, including TV and movies portraying story after story showing a continuous stream of violence and killing, has contributed to increasing aggressiveness, fear, anxiety and is desensitizing our children to acts of violence including bullying.
Posted by: Fred || 01/06/2013 00:00 || Comments || Link || E-Mail|| [6468 views] Top|| File under:
Who's in the News
45
[untagged]
4
Govt of Pakistan
2
TTP
2
al-Qaeda in Pakistan
2
Jamaat-e-Islami
2
Taliban
1
al-Qaeda in North Africa
1
Govt of Sudan
1
Govt of Syria
1
Hamas
1
Iraqi Baath Party
1
al-Nusra
1
Sipah-e-Sahaba Pakistan
1
Arab Spring
1
Commies
Bookmark
E-Mail Me
The Classics
The O Club
Rantburg Store
The Bloids
The Never-ending Story
Thugburg
Gulf War I
The Way We Were
Bio
Merry-Go-Blog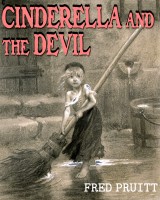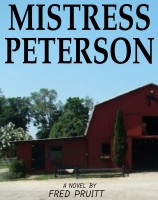 On Sale now!


A multi-volume chronology and reference guide set detailing three years of the Mexican Drug War between 2010 and 2012.

Rantburg.com and borderlandbeat.com correspondent and author Chris Covert presents his first non-fiction work detailing the drug and gang related violence in Mexico.

Chris gives us Mexican press dispatches of drug and gang war violence over three years, presented in a multi volume set intended to chronicle the death, violence and mayhem which has dominated Mexico for six years.
Click here for more information


Meet the Mods
In no particular order...


Steve White
Seafarious
Pappy
lotp
Scooter McGruder
john frum
tu3031
badanov
sherry
ryuge
GolfBravoUSMC
Bright Pebbles
trailing wife
Gloria
Fred
Besoeker
Glenmore
Frank G
3dc
Skidmark
Alaska Paul



Better than the average link...



Rantburg was assembled from recycled algorithms in the United States of America. No trees were destroyed in the production of this weblog. We did hurt some, though. Sorry.
35.153.166.111

Help keep the Burg running! Paypal: