-Short Attention Span Theater-
Playboy Founder Hefner Marries for Third Time at 86
[An Nahar] Playboy magazine founder Hugh Hefner has tied the knot for the third time, marrying a former Playmate 60 years his junior in an intimate New Year's Eve ceremony at the Playboy Mansion. Hefner, 86, and Crystal Harris, 26, announced the nuptials on their Twitter feeds -- @hughhefner and @crystalhefner -- and posted pictures of the wedding.


Imagine how disappointed he'll be if he ever discovers that sex isn't the only thing in life.


"Happy New Year from Mr. and Mrs. Hugh Hefner!" Hefner said in a message accompanied by a picture of the octogenarian sporting purple pajamas and a captain's hat and the blonde Harris in her wedding dress.

Harris posted a picture on her own Twitter feed of the ceremony conducted under an archway of red, pink, purple and white flowers.

"Today is the day I become Mrs. Hugh Hefner. Feeling very happy, lucky, and blessed," she tweeted shortly before the wedding.


Cha-ching...


Hefner and Harris had planned to marry in 2011 but she called off the ceremony at the last minute.


"I'm much too young," had quothen the maiden. "Wait a year, then I'll be all grown up."
Posted by: Fred || 01/02/2013 00:00 || Comments || Link || E-Mail|| [6470 views] Top|| File under:
CNN viewers stunned as Kathy Griffin tries to perform oral sex on Anderson Cooper live on New Year's Eve broadcast
Is he the one who is gay? That would certainly add a layer to the entire situation...
[Daily Mail.CO.UK] Before the show had even begun, Anderson - predicting Kathy would get up to her usual behavior - tweeted: 'As always, I await New Year's Eve with Kathy Griffin with grave reservations and tremendous fear, and I want to apologize in advance to anyone she may offend/assault/attempt to kiss.'

To which Kathy responded: 'I don't know what Anderson has been doing this past year. I assume he has been sitting, eating Bon Bons in his mother's apartment [while] watching reality TV, while I was helping spread democracy in Egypt or Syria or whichever.'
Sounds like she was about as drunk as she could get without falling down. CNN continues not only to crash and burn but to bore into the ground.
Posted by: Fred || 01/02/2013 00:00 || Comments || Link || E-Mail|| [6505 views] Top|| File under:
Hillary's 'clot' is subdural hematoma
Followup, though the URL is the same as yesterday's story. I really dislike how the NYT does that.

WASHINGTON -- Doctors treating Secretary of State Hillary Rodham Clinton on Monday said that she suffered a blood clot in a vein between her brain and skull behind her right ear but predicted that she would make a full recovery.

Mrs. Clinton was hospitalized on Sunday with a blood clot stemming from a concussion she suffered earlier this month, a State Department spokesman said.

Her doctors said in a statement on Monday that the clot did not result in a stroke or neurological damage and that she was being treated with blood thinners. In a statement, Drs. Lisa Bardack and Gigi El-Bayoumi, who are treating Mrs. Clinton, said: "She will be released once the medication dose has been established. In all other aspects of her recovery, the secretary is making excellent progress and we are confident she will make a full recovery. She is in good spirits, engaging with her doctors, her family, and her staff."


I don't like treating a subdural with anticoagulants. Too much can go wrong.

Mrs. Clinton, who had canceled most of her public events in recent weeks because of the injury, was at a follow-up examination on Sunday when doctors discovered the blood clot, according to Philippe Reines, her longtime spokesman.

Aides said that Mrs. Clinton, 65, had become dehydrated this month because of a stomach virus she contracted during a trip to Europe. She fainted and struck her head, causing the concussion. State Department officials had said that Mrs. Clinton fainted when she was at home alone in Washington but added that the concussion was not diagnosed immediately.

She canceled a planned trip to Morocco, and Victoria Nuland, a State Department spokeswoman, gave a mixed picture about the severity of her illness, describing her as having a "very uncomfortable stomach virus" and then saying she was "under the weather."


Concussion symptoms and subdural symptoms are often the same/similar, and distinguishing between the two isn't easy. With the history of the fall, however, you'd thought she would have had either an infused CT or an MRI immediately, and a 2nd scan 48 hours later.

An expert not involved in Mrs. Clinton's care said that clots are most common in the leg


That would be a deep vein thrombosis.

or in a large vein in the head.


That would be a cavernous sinus thrombosis; those are downright dangerous.

Dr. David Langer, a brain surgeon and associate professor at Hofstra-North Shore-Long Island Jewish School of Medicine, said that prompt treatment usually dissolves the clots, but that untreated clots in the head can become more worrisome and even lead to a hemorrhage inside the brain. Blood-thinning drugs can dissolve the clots, he said, and patients may need to stay on them for weeks or months to make sure the problem does not recur.


The alternative is surgery to remove the clot: that can be a real problem, of course, but long-term anticoagulation for a subdural also has real risks.

Let us hope she heals well and quickly, so that she can enjoy her retirement.
Posted by: Steve White || 01/02/2013 00:00 || Comments || Link || E-Mail|| [6498 views] Top|| File under:
Africa North
Egypt satirist faces probe for insulting president
[Reuters] An Egyptian satirist who made fun of President Mohamed Mursi on television will be investigated by prosecutors following an accusation that he undermined the leader's standing, a judicial source said on Tuesday.


Ahah. Not being allowed to make fun of His Excellency el Presidente, he hopes For Life. The very essence of freedom of speech.


Bassem Youssef's case will increase worries about freedom of speech in the post-Hosni Mubarak era, especially when the country's new constitution includes provisions criticized by rights activists for, among other things, forbidding insults.

In a separate case that fuels concern about press freedom, one of Egypt's leading independent newspapers said it was being investigated by the prosecutor following a complaint from the presidency, which accused it of publishing false news.

Youssef rose to fame following the uprising that swept Mubarak from power in February 2011 with a satirical online programme that was compared with Jon Stewart's Daily Show.

He has since had his own show on Egyptian television and mocked Mursi's repeated use of the word "love" in his speeches by starting one of his programmes with a love song, holding a red pillow with the president's face printed on it.

The prosecutor general ordered an investigation into a formal complaint against Youssef by an Islamist lawyer. The complaint accuses him of "insulting" Mursi, an Islamist backed by the Muslim Brotherhood, and "undermining his standing".
Posted by: Fred || 01/02/2013 00:00 || Comments || Link || E-Mail|| [6469 views] Top|| File under: Arab Spring
Africa Subsaharan
Region Sends Troops to Rescue Central African Regime
[An Nahar] The prospect of a rebel takeover of the Central African capital Bangui dimmed Tuesday as the regional bloc sent troops to prop up the regime of President Francois Bozize and force peace talks.

With the Seleka rebel coalition threatening to march on the capital, Gabon, Congo-Brazzaville and Cameroon have each pledged 120 troops to join 400 Chadian soldiers already deployed by multinational African peacekeeping force FOMAC to protect the key town of Damara, according to a FOMAC source.

Damara is the last strategic settlement between the rebels and Bangui, after Seleka seized much of the chronically unstable country in a three-week advance to within 160 kilometers (100 miles) of the capital, which sits on the southern border with the Democratic Republic of the Congo.
...formerly the Congo Free State, Belgian Congo, Zaire, and who knows what else, not to be confused with the Brazzaville Congo or Republic of Congo, which is much smaller and much more (for Africa) stable. DRC gave the world Patrice Lumumba and Joseph Mobutu, followed by years of tedious civil war. Its principle industry seems to be the production of corpses. With a population of about 74 million it has lots of raw material...
Bangui itself was rocked by deadly

festivities

Tuesday after

police potted

a young

Moslem

man suspected of links to the rebels, according to a police source. The man, who was tossed in the calaboose
Youse'll never take me alive coppers!... [BANG!]... Ow!... I quit!
overnight, was shot down when he tried to escape, the source said.

He said the man's death had sparked

festivities

that killed a policeman and added that tension remained high in the PK 5 neighborhood, which has in recent years been shaken by violence between Christians and

Moslem

s.

The Seleka rebellion is seen by many people in the 85-percent Christian country as being

Moslem

-dominated, and there are likely many

Moslem

s in the rebels' ranks, according to analyst Roland Marchal, a specialist in central African conflicts at the

Gay Paree

-based National Center for Scientific Research.

The central African military reinforcements were sent in after the rebels vowed on Monday to take Damara, which sits about 75 kilometers north of the capital.

Some of the 120 Gabonese troops arrived on Tuesday morning in Bangui, with most of the rest expected by the end of the day, the FOMAC source said.

The 120 troops from Congo-Brazzaville arrived on Monday, while the Cameroonian contingent is expected by the end of the week.

A Gabonese general will command the full force of 760 foreign troops in Damara, the source said.

In a nationally broadcast New Year's address, Bozize thanked his Chadian counterpart, President Idriss Deby, for sending in troops to protect his regime.

"Thanks to the Chadian army you are listening to me on the radio and watching me on television," he said.

"Otherwise, we would all be in the bush. Bangui would be empty today and embroiled in unrest. Thanks to the Chadian army, thanks to President Idriss Deby Itno of Chad."

Posted by: Fred || 01/02/2013 00:00 || Comments || Link || E-Mail|| [6519 views] Top|| File under:
U.N. Security Council imposes arms embargo on Congo rebels
[LA Times] In a bid to quell violence in the Democratic Republic of the Congo
...formerly the Congo Free State, Belgian Congo, Zaire, and who knows what else, not to be confused with the Brazzaville Congo or Republic of Congo, which is much smaller and much more (for Africa) stable. DRC gave the world Patrice Lumumba and Joseph Mobutu, followed by years of tedious civil war. Its principle industry seems to be the production of corpses. With a population of about 74 million it has lots of raw material...
, the United Nations


...a lucrative dumping ground for the relatives of dictators and party hacks...


Security Council imposed an arms embargo late Monday on two

gang

s accused of rape and mass killings.

The decision came just before Rwanda, which has been accused of backing the rebels, temporarily joined the powerful council. The country has fervently denied involvement in the Congo crisis, but U.N. experts and human rights
...which are usually entirely different from personal liberty...
groups say its fingerprints are evident in the recent bloodshed.

The new sanctions target the M23 rebels, who are suspected of being funded and armed by Rwanda, and the FDLR, an armed Rwandan group linked to Hutu fighters who fled their homeland after its devastating genocide in 1994, during which hundreds of thousands of Tutsis and sympathetic Hutus were slain.

The Security Council also slapped a travel ban and financial freeze on the M23 president and one of its military commanders, expanding the list of rebels under targeted sanctions.
Posted by: Fred || 01/02/2013 00:00 || Comments || Link || E-Mail|| [6476 views] Top|| File under:
At least 60 crushed to death in Ivory Coast stampede
[Dawn] At least 60 people were crushed to death in a stampede outside a stadium in Ivory Coast's main city of Abidjan after a New Year's Eve fireworks display, the government said on Tuesday.

The incident took place near Felix Houphouet Boigny Stadium where a crowd had gathered to watch fireworks, emergency officials said.

One of the injured, speaking to

Rooters

at a hospital, said security forces had arrived to break up the crowd, triggering a panic in which many people fell over and were trampled.

"The provisional

corpse count

is 60 and there are 49 injured," Interior Minister Hamed Bakayoko said in a statement broadcast on national television.

President Alassane Ouattara


...the current president-for-life of Ivory Coast. He actually beat his predecessor in an election before having to eject him from the presidential palazzo....


, visiting injured people at the hospital, called the incident a national tragedy and said an investigation was underway to determine what happened.

A

Rooters

correspondent said blood stains and abandoned shoes littered the scene outside the stadium on Tuesday morning.

"My two children came here yesterday. I told them not to come but they didn't listen. They came when I was sleeping. What will I do?" said Assetou Toure, a cleaner.

She did not know if her children had escaped unhurt.

The incident was the worst of its kind in Abidjan since 2010, when a stampede at a stadium during a football match killed 18 people.

Ivory Coast, once a stable economic hub for West Africa, is struggling to recover from a 2011 civil war in which more than 3,000 people were killed.

Posted by: Fred || 01/02/2013 00:00 || Comments || Link || E-Mail|| [6476 views] Top|| File under:
Europe
Nearly 1200 Cars Torched In French New Year 'tradition'
Interior Minister Manuel Valls said Tuesday that 1,193 vehicles were torched by French youths overnight in what has become a dubious New Year's Eve tradition.


French yoots, not yoots living in France...

Hundreds of empty, parked cars go up in flames in

La Belle France

each New Year's Eve, set afire by young revelers,


...still undefined beyond their Frenchness...

a much lamented tradition that remained intact this year with 1,193 vehicles burned, Interior Minister Manuel Valls said Tuesday.

His announcement was the first time in three years that such figures have .been released. The conservative government of former President Nicolas Sarkozy


...23rd and current President of the French Republic and ex officio Co-Prince of Andorra. Sarkozy is married to singer-songwriter Carla Bruni, who has a really nice birthday suit...


had decided to stop publishing them in a bid to reduce the crime -- and not play into the hands of car-torching youths who try to outdo each other.



La Belle France

's current Socialist government decided otherwise, deeming total transparency the best method, and the rate of burned cars apparently remained steady. On Dec. 31, 2009, the last public figure available, 1,147 vehicles were burned.


If neither publishing nor not-publishing makes a difference -- and we can assume that the torchiers are much too busy to watch the evening news or read the next morning's papers -- then informing the citizenry is the better choice.

Like many countries,

La Belle France

sees cars set on fire during the year for many reasons, including gangs hiding clues of their crimes and people making false insurance claims.

But car-torching took a new step in

La Belle France

when it became a way to mark the arrival of the New Year. The practice reportedly began in earnest among youths -- often in poor neighborhoods


What, all of them? Or only certain, specific groups, which clearly the editor intends shall remain unnamed...

-- in the 1990s in the region around Strasbourg in eastern

La Belle France

.

It also became a voice of protest during the fiery


...a single two-syllable word carrying connotations of both incoherence and viciousness. A fiery delivery implies an audience of rubes and yokels, preferably forming up into a mob...


unrest by despairing youths from housing projects


Again, all of them? Or only certain, etc...

that swept

La Belle France

in the fall of 2005. At the time, police counted 8,810 vehicles burned in less than three weeks.

Yet even then, cars were not burned in big cities like

Gay Paree

, and that remained the case this New Year's Eve. Minister Valls said the

Gay Paree

suburban region of Seine-Saint-Denis, where the 2005 unrest started, led the nation for torched cars, followed by two eastern regions around Strasbourg.

For some, the decision to tell the public how many cars have been burned on New Year's Eve is a mistake.

Bruno Beschizza, the national secretary for security matters in Sarkozy's UMP party, said on iTele TV that publishing the numbers motivates youths to commit such crimes. "We know that neighborhoods compete," he said. Gang rivalries center on who can torch the most cars, with claims made on social networks like Facebook and Twitter, he said.


That should make it easier to track down the miscreants, surely.
Posted by: trailing wife || 01/02/2013 11:23 || Comments || Link || E-Mail|| [6521 views] Top|| File under:
The Grand Turk
US to sell two frigates to Turkey
US House of Representatives approved a bill that would authorize US President Barack Obama to grant two guided missile frigates to Turkey, Anadolu Agency reported.

The bill was submitted by Republican member Ileana Ros-Lehtinen and Democratic member Howard Berman, and it was debated at House floor through suspension of rules that by-passed a preliminary debate at the House Committee on Foreign Affairs.

If the bill also gets the backing of the US Senate, Turkey may receive the USS Halyburton (FFG-40) and the USS Thach (FFG-43) -- both capable of firing guided missiles --


Both are Oliver Hazard Perry class guided missile frigates and both were commissioned in 1984. Sounds like we're clearing out a few frigates that we'd be scrapping in the not too distant future. Curiously, reading up on both suggests that neither is armed with guided missile launchers now -- both have a 76 mm gun, a Phalanx system and ASW torpedo launchers. But the info on the web might be out of date.

along with several other countries, including Thailand and Mexico.
Posted by: Steve White || 01/02/2013 00:00 || Comments || Link || E-Mail|| [6504 views] Top|| File under:
India-Pakistan
Crude bomb found near home of Delhi rape suspect
[Dawn] Indian police on Tuesday tossed in the clink
Drop the gat, Rocky, or you're a dead 'un!
a man who was allegedly trying to plant a crude bomb near the home of one of the accused in the New Delhi gang-rape and murder case.

The 37-year-old man was arrested in the narrow bylanes of Ravi Dass Camp, a slum in southwest Delhi where four of the six accused lived, an officer in the city police control room said.

The low-grade device was filled with explosives usually used in firecrackers, he told AFP.

Two of the other accused come from outside Delhi, according to police.

The incident reflects growing anger across the country since the 23-year-old medical student was repeatedly assaulted and violated with an iron bar while being driven around in a bus on the night of Dec 16.

The suspects, some of whom were reportedly attacked in jail last week, are to be formally charged with rape and murder on Thursday.

The victim died of her grievous injuries in a Singapore hospital at the weekend.

Home Minister Sushilkumar Shinde has said the suspects risked the death penalty if found guilty and the case against them appeared very strong.

Posted by: Fred || 01/02/2013 00:00 || Comments || Link || E-Mail|| [6477 views] Top|| File under:
Anti-polio drive launched in Fata
[Dawn] A three-day anti-polio


...Poliomyelitis is a disease caused by infection with the poliovirus. Between 1840 and the 1950s, polio was a worldwide epidemic. Since the development of polio vaccines the disease has been largely wiped out in the civilized world. However, since the vaccine is known to make Moslem pee-pees shrink and renders females sterile, bookish, and unsubmissive it is not widely used by the turban and automatic weapons set...


campaign was launched in Fata on Monday except Kurram, Orakzai and North
Wazoo Agencies and FR Beautiful Downtown Peshawar


...capital of Khyber Pakhtunkhwa (formerly known as the North-West Frontier Province), administrative and economic hub for the Federally Administered Tribal Areas of Pakistan. Peshawar is situated near the eastern end of the Khyber Pass, convenient to the Pak-Afghan border. Peshawar has evolved into one of Pakistan's most ethnically and linguistically diverse cities, which means lots of gunfire.


The campaign in Kurram and Orakzai agencies will start from January 7, whereas due to law and order situation in FR Peshawar campaign has been postponed till further orders, according to a

blurb

issued by the Expanded Programme for Immunization (EPI).

Inauguration ceremony was held at the Fata Secretariat. Representatives from WHO and Unicef were also present on the occasion.

The number of children to be vaccinated in the campaign is 763,079. A total of 2,692 vaccinators would participate in the drive, working with mobile, transit and fixed teams.


That's 285 and a half kiddies per vaccinator, or thereabouts. If each vaccinator does a little over 90 kids a day for three days they could do it, though practically it'd be a stretch. Assuming they can catch the kiddies and nobody shoots them.




What odds the needles will be properly cleaned between injections? The possibilities for disease transference along with polio inoculation are fairly terrifying.
Posted by: Fred || 01/02/2013 00:00 || Comments || Link || E-Mail|| [6468 views] Top|| File under: Govt of Pakistan
Home Front: Culture Wars
Michigan-made Arab-American exhibit heading to California
Dearborn — A made-in-Michigan exhibition on Arab-Americans who have served in the U.S. military and diplomatic corps is heading to California.

The exhibition, "Patriots & Peacemakers: Arab-Americans in Service to Our Country," is preparing for two extended stays in Southern California. It stops at the Student Center of the University of California, Irvine, from Saturday until Jan. 26, and the Japanese American National Museum in Los Angeles from Feb. 16 to March 16.

The exhibit opened in 2011 at the Arab American National Museum in Dearborn.
Posted by: Anguper Hupomosing9418 || 01/02/2013 08:40 || Comments || Link || E-Mail|| [6517 views] Top|| File under:
Who's in the News
33
[untagged]
3
Govt of Syria
3
Govt of Pakistan
2
Commies
2
TTP
2
Arab Spring
1
Govt of Sudan
1
Hamas
1
Govt of Iran
1
Govt of Iraq
1
Boko Haram
1
Hezbollah
1
al-Qaeda
1
Taliban
1
al-Qaeda in North Africa
1
Jamaat-e-Ulema Islami
1
Usbat al-Ansar
Bookmark
E-Mail Me
The Classics
The O Club
Rantburg Store
The Bloids
The Never-ending Story
Thugburg
Gulf War I
The Way We Were
Bio
Merry-Go-Blog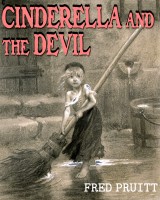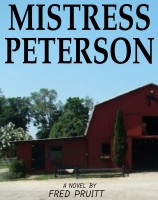 On Sale now!


A multi-volume chronology and reference guide set detailing three years of the Mexican Drug War between 2010 and 2012.

Rantburg.com and borderlandbeat.com correspondent and author Chris Covert presents his first non-fiction work detailing the drug and gang related violence in Mexico.

Chris gives us Mexican press dispatches of drug and gang war violence over three years, presented in a multi volume set intended to chronicle the death, violence and mayhem which has dominated Mexico for six years.
Click here for more information


Meet the Mods
In no particular order...


Steve White
Seafarious
Pappy
lotp
Scooter McGruder
john frum
tu3031
badanov
sherry
ryuge
GolfBravoUSMC
Bright Pebbles
trailing wife
Gloria
Fred
Besoeker
Glenmore
Frank G
3dc
Skidmark
Alaska Paul



Better than the average link...



Rantburg was assembled from recycled algorithms in the United States of America. No trees were destroyed in the production of this weblog. We did hurt some, though. Sorry.
44.210.21.70

Help keep the Burg running! Paypal: