-Lurid Crime Tales-
Firefighters ambushed responding to WNY blaze
The residents of Lake Road, on a small peninsula at the mouth of Irondequoit Bay, woke up this morning to hell, hell on Christmas Eve. Volunteer firefighters from West Webster and Webster (NY) responded to the report of a house fire at 5:45 a.m. On arrival, they were ambushed and four firefighters were shot. Two have died and two are reported in serious condition at a local hospital.
Posted by: Chuck Simmins || 12/24/2012 12:43 || Comments || Link || E-Mail|| [6541 views] Top|| File under:
'End Of The World' Party In San Bernardino Turns Deadly
[Los Angeles.CBSLocal] Authorities Saturday continued to investigate the circumstances surrounding a fight at an "End of the World" party in San Bernardino that turned deadly.


"We're all gonna die, but you're first! [KERBLAMMO!]"


A statement by the San Bernardino Police Department says as many as 100 people had attended the party at a home on 7th Street on Friday evening.


"Eat, drink and be merry for tomorrow... ummm... this evening... ummm... now? [BANG!]"


At some point during the party, a 29-year-old man was stabbed
"Aaaaiiieee!"
"E-e-e-e-ew! Blood!"
and police were called to the scene to investigate.


"Operator! Get me the police!"


Upon arriving on scene, authorities say a shooting occurred nearby.
"It's da cops!"
"Where?"
Over dere! [BANG!]"
The shooting victim, identified as 20-year-old Felipe Jason Moreno, suffered fatal injuries.


"[TWITCH! TWITCH! RATTLE! KICK!] Rosebud!"


His 22-year-old cousin was also wounded in the shooting, authorities said.


"Ow! My arm!"


"The reason for the shooting appears to have stemmed from a fight that had occurred at the party location," the statement said.


No! Re-e-e-e-ally?
Posted by: Fred || 12/24/2012 00:00 || Comments || Link || E-Mail|| [6481 views] Top|| File under:
Police in riot gear stop brawl among parents at kids' football game
[Fox News] Police in riot gear flooded the field of a youth football game in Southern California to stop a brawl that involved dozens and possibly hundreds of adult spectators.


Great example to their offspring, they are.

Chino police told the San Bernardino Sun they received several calls saying a melee had broken out amid a crowd of hundreds of parents who were watching a Pop Warner playoff game at a city park on Saturday.


Do they act like that in Mexico?

Sgt. Frank Mena said most of the brawlers ran from the field as police with helmets and clubs poured into the park. No one was seriously injured and no one was arrested.
Posted by: Fred || 12/24/2012 00:00 || Comments || Link || E-Mail|| [6483 views] Top|| File under:
-Obits-
Bataan Death March survivor, 93, dies
Pablo Gutierrez, a lifelong Grant County resident who survived the infamous Bataan Death March during World War II and was among the last surviving members of his New Mexico National Guard unit who made it through the war, has died. Gutierrez was 93 and died at the Gila Regional Medical Center in Silver City on Dec. 17 after developing respiratory complications and pneumonia.

Born Jan. 25, 1919, in Santa Rita, Gutierrez was in a New Mexico National Guard unit sent to the Philippines in 1941. A Guard history says only half the 1,800 men survived the 1942 battle against the invading Japanese, the Death March after the American surrender and 40 months of captivity. Among his military decorations was the Purple Heart.

Gutierrez would not talk about his war experiences, his daughter said, although he regularly attended a Memorial Day service at the Fort Bayard National Cemetery, where he'll be buried Friday. A small group of Grant County survivors attended the events, although all but Gutierrez had died in recent years. He was hospitalized during this year's event, but insisted on attending, so doctors arranged for an ambulance to take him.

"He didn't really like to talk about everything that he went through," his daughter Rosemary Gutierrezsaid. "There's other people out there that would tell all the stories, but he was a real quiet man about the torture he went through on the Death March. People would go up to him and tell him 'thank you' and ask him for more details. But he would just break down crying. He couldn't handle it."

After being liberated in September 1945, Gutierrez returned to New Mexico, married and worked as a plumber. He and his wife Sarah Chavez Gutierrez had two sons and a daughter, but only Rosemary survives. He is also survived by five grandchildren and numerous great-grandchildren.

The war deeply affected him, although he didn't like to talk about it. In recent years as his health declined, flashbacks were not uncommon. But he was always upbeat about life.

"He was never a bitter man about what happened in his life," Gutierrez said of her father.
Posted by: Pappy || 12/24/2012 11:38 || Comments || Link || E-Mail|| [6497 views] Top|| File under:
Iowa court OKs firing of female dental assistant for being too 'irresistibly attractive'
[NY Daily News] Dental assistant Melissa Nelson was fired by her boss of 10 years because he felt her presence was a threat to his marriage.


Seems tooth mechanic boss was spending too much time looking at her butt and not enough time looking at his wife. Since he had to get rid of one or the other he chose the one he wouldn't have to pay alimony. Then came the summons...
Posted by: Fred || 12/24/2012 00:00 || Comments || Link || E-Mail|| [6498 views] Top|| File under:
Africa Horn
Kenya police arrest 61 suspects over tribal attack
[Pak Daily Times] Kenyan police said Sunday they have locked away
Into the paddy wagon wit' yez!
61 suspects over a brutal attack on a remote village in the southeast involving two rival communities that left 45 people dead including

women and kiddies

.

Villagers were hacked to death and their homes torched in Friday's attack on Kipao village in the Tana River delta region, an area where deadly tribal violence killed another 100 people earlier this year. Police said on Saturday they had arrested 56 people, including a policeman, in the wake of the onslaught, which they feared could further inflame tensions between the rival Orma and Pokomo communities in the area. Another five were arrested in a late-night "security operation," a police officer said on condition of anonymity on Sunday.

Police attributed the killings to a disarmament operation in the area but the violence could also be linked to the election being held next March, the first since Kenya was gripped by deadly inter-ethnic killings after a December 2007 vote. Police said the dead in Kipao included 16 children, five women and 10 men, along with 14 assailants.

Posted by: Fred || 12/24/2012 00:00 || Comments || Link || E-Mail|| [6471 views] Top|| File under:
Arabia
Oman First-Time Local Polls Turnout Tops 50%
[An Nahar] Voter turnout topped 50 percent in Oman's first ever local elections for 192 councilors with advisory powers, the sultanate's deputy interior minister announced on Sunday.

Turnout reached "50.3 percent of the electronically registered voters," Khaled Albusaidi said, quoted by the official ONA.

Turnout among the registered 447,551 voters was "satisfying," said Albusaidi, adding that the polls which took place on Saturday "were successful at all levels."

Among the 1,475 hopefuls, all of whom were standing as independents in a country where political parties remain banned, four out of 46 female candidates won seats.

The normally sleepy sultanate was caught up in the 2011 protests which swept the Arab world, with demonstrators taking to the streets to demand improved living conditions and reforms.

Posted by: Fred || 12/24/2012 00:00 || Comments || Link || E-Mail|| [6475 views] Top|| File under: Arab Spring
Kuwait Liberals Blast Calls to Ban Christmas Celebration
[An Nahar] Several Kuwaiti liberal civil societies have condemned calls from some organizations and individuals forbidding the celebration of Christmas in the oil-rich Gulf state, a report said Sunday.

The civil societies said in a statement published by Al-Jarida newspaper that every year at this time certain groups declare celebrating Christmas and New Year as forbidden from an Islamic point of view.

"Because such actions represent an insult to Christianity and Christians ... we strongly reject the publication of such calls," a statement signed by nine liberal groups said, adding that such calls were an act of hatred criminalized under the international law.

The statement did not say who issued the calls, but usually some radical religious individuals and small groups issue fatwas (religious edict) forbidding Christmas celebrations.

However,


Switzerland makes more than cheese...


the mainstream Islamic organizations do not issue such calls.

There are no government restrictions on religious or social celebrations of Christmas or New Year in the conservative emirate, but social parties on any occasion must abide by strict regulations.

Kuwait has about a dozen churches which all freely mark Christmas especially in the main church complex in the heart of the capital Kuwait City.

There are some 200 Christians -- mainly of Iraqi or Paleostinian origin -- among the 1.2 million native population of Kuwait.

Posted by: Fred || 12/24/2012 00:00 || Comments || Link || E-Mail|| [6518 views] Top|| File under:
India-Pakistan
Violence, fear & suspicion imperil Pakistan's war on polio
[Pak Daily Times] Health worker Bushra Bibi spent eight years trekking to remote villages, carefully dripping polio


...Poliomyelitis is a disease caused by infection with the poliovirus. Between 1840 and the 1950s, polio was a worldwide epidemic. Since the development of polio vaccines the disease has been largely wiped out in the civilized world. However, since the vaccine is known to make Moslem pee-pees shrink and renders females sterile, bookish, and unsubmissive it is not widely used by the turban and automatic weapons set...


vaccine into toddlers' pursed mouths to protect them from the crippling disease.

Now the 35-year-old mother is too scared to go to work after masked men on
cycle of violences

bumped off

nine of her fellow health workers in a string of attacks this week. "I have seen so much pain in the eyes of mothers whose children have been infected. So I have never seen this as just a job. It is my passion," she said. "But I also have a family to look after ... Things have never been this bad."

After the deaths, the United Nations
...an organization whose definition of human rights is interesting, to say the least...
put its workers on lockdown. Immunisations by the government continued in parts of the country. But the violence raised fresh questions over stability in the South Asian nation.

Taliban insurgency, convinced that the anti-polio drive is just another Western plot against

Moslem

s, has long threatened action against anyone taking part in it.

The

turban

group's hostility deepened after it emerged that the CIA - with the help of a doctor - had used a vaccination campaign to spy on the late Osama bin Laden


... who doesn't live anywhere anymore...


's compound before he was killed by US special forces in a Pakistain town last year. Critics say the attacks on the health workers are a prime example of the government's failure to formulate a decisive policy on tackling militancy, despite pressure from key ally the United States, the source of billions of dollars in aid.

For years, authorities were aware that

Taliban capo

s had broadcast claims that the vaccination drive was actually a plot to sterilise

Moslem

s.

That may seem absurd to the West, but in Pakistain such assertions are plausible to some. Years of secrecy during military dictatorships, frequent political upheaval during civilian rule and a poor public education system mean conspiracy theories run wild.

"Ever since they began to give these polio drops, children are reaching maturity a lot earlier, especially girls. Now 12 to 13-year-old girls are becoming women. This causes indecency in society," said 45-year-old Mir Alam Khan, a carpet seller in the northern town of Dera Ismail Khan


... the Pearl of Pashtunistan ...


The father of four didn't allow any of his children to receive vaccinations.

"Why doesn't the United States give free cures for other illnesses? Why only polio? There has to be an agenda," he said. While health workers risk attacks by

turban

s, growing suspicions from ordinary Paks are lowering their morale. Fatima, a health worker in the northwestern city of Beautiful Downtown Peshawar


...capital of Khyber Pakhtunkhwa (formerly known as the North-West Frontier Province), administrative and economic hub for the Federally Administered Tribal Areas of Pakistan. Peshawar is situated near the eastern end of the Khyber Pass, convenient to the Pak-Afghan border. Peshawar has evolved into one of Pakistan's most ethnically and linguistically diverse cities, which means lots of gunfire.


, said that reaction to news of the CIA polio campaign was so severe that many of her colleagues quit.

"People's attitudes have changed. You will not believe how even the most educated and well-to-do people will turn us away, calling us US spies and un-Islamic," said the 25-year-old who did not give her last name for fear of reprisals.

"Boys call us names, they say we are 'indecent women'." Pakistain's government has tried to shatter the myths that can undermine even the best-intentioned health projects by turning to moderate

holy man

s and urging them to issue religious rulings supporting the anti-polio efforts.

Tahir Ashrafi, head of the All Pakistain Ulema Council, said the alliance of

holy man

s had done its part, and it was up to the government to come to the rescue of aid workers.

"Clerics can only give fatwas and will continue to come together and condemn such acts," he said. "What good are fatwas if the government doesn't provide security?" That may be a tall order in Pakistain, where critics allege government officials are too busy lining their pockets or locked in power struggles to protect its citizens, even children vulnerable to diseases that can cripple or disfigure them.

Posted by: Fred || 12/24/2012 00:00 || Comments || Link || E-Mail|| [6494 views] Top|| File under: Govt of Pakistan
Home Front: Culture Wars
Staten Island businessman's $82 million in bad checks… in just two weeks
Saquib Khan hosted a $1,000-a-person fundraiser at his then-Todt Hill home for Hillary Clinton's Democratic Senate campaign.

A Staten Island business owner known for throwing lavish fund-raisers for political candidates was charged with writing $82 million in bad checks — in just two weeks.

Saquib Khan wrote the worthless checks last month, according to Brooklyn federal prosecutors. Khan, 51, was released on $400,000 bail.
Posted by: tipper || 12/24/2012 02:50 || Comments || Link || E-Mail|| [6523 views] Top|| File under:
Who's in the News
28
[untagged]
6
Govt of Pakistan
5
Govt of Syria
2
Arab Spring
2
Ansar Dine
2
Hamas
1
al-Qaeda in Iraq
1
Commies
1
al-Qaeda in Arabia
1
al-Nusra
1
TTP
1
al-Qaeda in North Africa
1
Pirates
Bookmark
E-Mail Me
The Classics
The O Club
Rantburg Store
The Bloids
The Never-ending Story
Thugburg
Gulf War I
The Way We Were
Bio
Merry-Go-Blog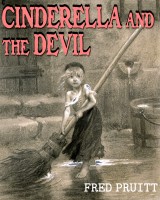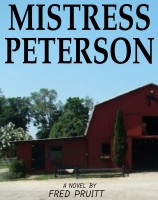 On Sale now!


A multi-volume chronology and reference guide set detailing three years of the Mexican Drug War between 2010 and 2012.

Rantburg.com and borderlandbeat.com correspondent and author Chris Covert presents his first non-fiction work detailing the drug and gang related violence in Mexico.

Chris gives us Mexican press dispatches of drug and gang war violence over three years, presented in a multi volume set intended to chronicle the death, violence and mayhem which has dominated Mexico for six years.
Click here for more information


Meet the Mods
In no particular order...


Steve White
Seafarious
Pappy
lotp
Scooter McGruder
john frum
tu3031
badanov
sherry
ryuge
GolfBravoUSMC
Bright Pebbles
trailing wife
Gloria
Fred
Besoeker
Glenmore
Frank G
3dc
Skidmark
Alaska Paul



Better than the average link...



Rantburg was assembled from recycled algorithms in the United States of America. No trees were destroyed in the production of this weblog. We did hurt some, though. Sorry.
3.235.140.84

Help keep the Burg running! Paypal: