-Lurid Crime Tales-
Sam Donaldson Popped for DUI
Newsman Sam Donaldson is making headlines of his own.

The former ABC News anchor was arrested on suspicion of DUI earlier this month in Lewes, Del., E! News has confirmed.

Per local authorities, on Dec. 1 police stopped the 78-year-old shortly before 8 p.m. following a traffic violation, and an officer determined that the veteran newsman was intoxicated. Donaldson, a resident of McLean, Va., subsequently failed a field sobriety test and was arrested for driving under the influence before later being released.

No word yet on when he's due back in court.

Although Donaldson has officially retired from ABC News, he still occasionally contributes reports and commentary to the network's news programs.
Posted by: Beavis || 12/20/2012 08:26 || Comments || Link || E-Mail|| [336076 views] Top|| File under:
Barber shop conversation about Connecticut shootings ends with shots fired
[StLToday] A barber shop patron who fired three times at another customer discussing the Connecticut school shooting has been charged with three felonies.

Lester Davis, 57, of the 400 block of Highland Meadows Place is facing charges of first-degree assault, armed criminal action and unlawful possession of a weapon.

According to police, Davis was at the All Cuts Barber Shop, 102 West Pearce Boulevard, about 11:30 a.m. Tuesday with five other people.

One of the patrons was discussing last week's shooting at Sandy Hook Elementary School in Newtown, and commented that the incident "makes me want to murder the suspect," police said.

For unknown reasons, Davis took the comment as a threat and asked, "You want to murder me?" Davis then walked out to his Volkswagen sedan, retrieved a loaded Smith & Wesson 9 mm pistol and fired three times in the customer's direction, police said.

Davis said "I'll let you slide," walked out of the barber shop and drove off in his car, police said.

He later turned himself in to police.

According to court records, Davis is a felon, convicted of second-degree homicide and unlawful possession of a weapon in Middlesex County, N.J., in 1975. Records further state he has been involved in numerous verbal altercations with neighbors, resulting in an order of protection being issued against him.
Posted by: Fred || 12/20/2012 00:00 || Comments || Link || E-Mail|| [336066 views] Top|| File under:
Sword wielding woman arrested at Orlando mosque
ORLANDO, Fla. - A sword-wielding woman was arrested Wednesday morning after she entered a mosque located on the campus of a private Orlando school. Dominique Vianneyte Eloi, 47, was arrested on charges of possession of a weapon on school grounds, disrupting a school function and aggravated assault with a weapon.

According to the Orange County Sheriff's Office, Eloi drove onto the campus of Leaders Preparatory School on North Goldenrod Road near East Colonial Drive and North Chickasaw Trail and got out of her car carrying a 2-foot-long sword.

An employee asked the woman what she was doing, but she did not respond, authorities said. Authorities say she didn't speak English and had several identifications on her, including one from Arizona.


Definitely sounds like a nutter...

The school was placed on lockdown, and the school worker called authorities. Deputies spotted Eloi walking out of the mosque, and she was arrested.

"I have no idea who she is or why she chose to come here," said Iman Mohammed Musri, of the Islamic Society of Central Florida. "I tried to speak to her, but she didn't respond to anything, she started speaking German."

No one was injured in the incident.

An investigation is ongoing, and deputies said it's unclear why Eloi went to the campus. It's also not known if she has any ties to anyone at the school or mosque. Jail officials said Eloi, who's being held on no bond, has been uncooperative.


Did they ask her in German?
Posted by: Besoeker || 12/20/2012 00:00 || Comments || Link || E-Mail|| [336066 views] Top|| File under:
Africa Subsaharan
Central Africa Rebels Seize Another Town as France Condemns Violence
[An Nahar] Central African rebels seized a town near the border with Chad on Wednesday, a day after Chadian troops entered the country at Bangui's request to help the army contain the rebel offensive.

The escalating violence drew calls from former colonial power

La Belle France

for a broad national dialogue.

According to sources on both sides, rebels from the Seleka rebel coalition captured the town of Kabo, near the Central African Republic's northern border with Chad, and were pressing on southwards.

"The attackers have cut all communications with Kabo... which they now control," an official in the regular army told AFP on condition of anonymity.

Seleka commander Djouma Narkoyo also said his men controlled Kabo and were advancing on Batangafo, further south.

The rebels, who threatened to overthrow President Francois Bozize, are still a long away from the capital Bangui, which lies more than 200 miles (320 kilometers) further south, on the southern border with the Democratic Republic of the Congo
...formerly the Congo Free State, Belgian Congo, Zaire, and who knows what else, not to be confused with the Brazzaville Congo or Republic of Congo, which is much smaller and much more (for Africa) stable. DRC gave the world Patrice Lumumba and Joseph Mobutu, followed by years of tedious civil war. Its principle industry seems to be the production of corpses. With a population of about 74 million it has lots of raw material...
But they have made extensive gains further east, defeating regular forces to seize a town called Ndele and then covering 150 miles to take control of Bria, a key diamond mining hub in the center of the country.

Bozize, who seized power in a 2003 coup and has been toying with the idea of amending the constitution to seek a third mandate in 2016, invited Chadian troops across the border to help him stop the rebels.

Heavily armed Chadian soldiers arrived Tuesday in Kaga Bandoro, southeast of Batangafo, and linked up with Central African forces.

"We are not afraid of the Chadians and we are determined to fight until the bitter end," he told AFP by phone.

The Seleka coalition accuses Bozize of failing to abide by the terms of several peace deals reached with rebel factions between 2007 and 2011.

Members of ex-rebel group that had been integrated into the army as part of the agreements argue that the government failed to make good on its promise to lift them out of poverty.

French foreign ministry

front man

Philippe Lalliot said "resorting to violence was unacceptable, especially on the part of groups that are party to" peace agreements with the government.

Posted by: Fred || 12/20/2012 00:00 || Comments || Link || E-Mail|| [336062 views] Top|| File under:
Arabia
Yemen Seizes Largest Stash of Cocaine Shipped from Brazil, Report
[Yemen Post] Yemen seized on Tuesday a large stash of drugs which was shipped from Brazil amid thriving trade of drugs and arms in the country, the state news agency Saba reported.

"The authorities at the Hodeida seaport seized the 115 kg of cocaine coming from Brazil, which were concealed inside one of 120 containers of sugar," the agency quoted a security source as saying.

"The drugs quantities appeared suspicious, and while the authorities were checking the sugar cargo, they found the cocaine inside four sports bags inside the container," the source said.

"The largest ever stash in decades was seized after the provincial anti-drugs office discovered the products--made like soaps-- were cocaine".

In recent weeks, the Yemeni authorities have seized several arms cargoes, mainly pistols, in the western port city of Hodeida and the southern port city of Aden and large quantities of domestic and foreign drugs in other cities including the capital Sanaa.

The thriving trade of drugs and arms has been blamed on security disorder coinciding with persistent unrest even as the country is continuing to implement a West-backed power-transfer deal.


Posted by: Fred || 12/20/2012 00:00 || Comments || Link || E-Mail|| [336078 views] Top|| File under: Narcos
Bangladesh
BSF to use chilli bombs at border
[Bangla Daily Star] To tackle illegal activities along the border with Bangladesh, Indian Border Security Force (BSF) will now use a new type of bomb containing world's hottest chilli powder, instead of explosives, reported BBC yesterday.


"Atsa some spicy mitta-bol!"


The initiative has been taken to minimise the incident of border killing, and check illegal entry of smugglers and unauthorised persons, BSF officials claimed.

The BSF authorities call it "Chilli Bomb."

There will be a thumb-size pocket containing "Bhut Jolokia" or "ghost chilli" powder inside each bomb with a tear-shell like shape. It will explode like a hand grenade and immobilise the suspect.

"Bhut Jolokia" is cultivated in Assam and Nagaland in India's north-east.

BSF officials have already started using the bomb on a trial basis.

It was first made by India's Defence Research and Development Organisation (DRDO). Later, the BSF started manufacturing the bomb in their factories using DRDO's formula.

BSF officials claimed that they had long been working to reduce the use of deadly weapons in tackling border deaths. But in their efforts to minimise the casualty, they found that infiltrators were dying even from shots of a light weapon.

Posted by: Fred || 12/20/2012 00:00 || Comments || Link || E-Mail|| [336076 views] Top|| File under:
Bangla: Stay alert to conspiracies
[Bangla Daily Star] Prime Minister Sheikh Hasina

...Bangla dynastic politician and current Prime Minister of Bangladesh. She has been the President of the Bangla Awami League since 1981. She is the eldest of five children of Sheikh Mujibur Rahman, the founding father of Bangladesh. Her party defeated the BNP-led Four-Party Alliance in the 2008 parliamentary elections. She has once before held the office, from 1996 to 2001, when she was defeated in a landslide...
yesterday asked the armed forces and civil administration officials, and people to remain alert about the anti-liberation forces' conspiracy against the

illusory sovereignty

of the nation.

"The anti-liberation forces are trying hard to raise their heads again. They are on a destructive path ignoring the democratic one…their conspiracies will continue.

"I urge the patriotic armed forces, civil administration and the people of the country to remain alert," she said.


The premier made the remarks while addressing the graduation ceremony of National Defence Course and Armed Forces War Course 2012 at Mirpur Cantonment in the capital.

Hasina recalled that Bangabandhu Sheikh Mujibur Rahman had dreamt of building a strong armed force in 1966.

"He [Bangabandhu] also demanded to establish a military academy, provincial naval headquarters and ordnance factory on this land [at that time]," she added.

The premier said her government had always focused on well-trained and professional armed forces, and kept on increasing the defence budget for the last four years.

She also said her government, during its previous tenure, had established the National Defence College (NDC) as there was no institution for higher training of armed forces officials before 1996.

"This institution has turned into an internationally reputed training organization. It's indeed a matter of pride for the nation," she added.

Hasina mentioned that new battleships had been procured while the runways were being expanded with the high-tech modern equipment.

Besides, the government was lobbying in international forums aiming to increase the participation of Bangladesh army personnel in peacekeeping forces.

She also said the present government had introduced new medical facilities, and upgraded educational institutions and ration scale for the welfare of armed forces officials and their families apart from strengthening the force.

Food security, energy security, social security, international relationship, control of cyber world, environmental security -- all these are the challenges of the 21st century.

"If any of these securities becomes vulnerable, the national security will be in danger," she added.

Posted by: Fred || 12/20/2012 00:00 || Comments || Link || E-Mail|| [336063 views] Top|| File under:
India-Pakistan
SC summons PM's son-in-law over nomination for WB post
[Dawn] The Supreme Court of Pakistain has summoned all records of the nomination of Prime Minister Raja Pervez Ashraf's son-in-law, Raja Azeem-ul-Haque, as an executive director of the World Bank.

Moreover, the apex court also issued notices to Raja Azeem-ul-Haque, Secretary Establishment and Secretary Finance, summoning them to appear before the court.

The SC had taken suo motu
...a legal term, from the Latin. Roughly translated it means I saw what you did, you bastard...
notice of the issue and a three-member bench, headed by Justice Anwar Zaheer Jamali, was hearing the case here on Wednesday.

Issuing notices to the three parties, the court subsequently adjourned the case for hearing until the second week of January.

Prime Minister Ashraf had appointed his son-in-law to the post by using his discretionary powers, even though some government officials had been critical of the nomination because of Haque's 'quick promotions' within a few years from grade 18 to 21.

According to a report published in Dawn, the finance ministry had also opposed the nomination even though the summary for his appointment was moved by the Economic Affairs Division. Ultimately, the finance ministry had to give in to the wishes of the Prime Minister Secretariat, said the report.

Haque, an officer of the Income Tax Group, was working in grade 18 when the PPP government came into power more than four years ago. He left this job and was hired by the Employees Old-age Benefit Institution in grade 20 about two years ago.

Soon after Raja Pervez Ashraf assumed the PM's office, he was elevated to grade 21 and has been serving in the Prime Minister Secretariat to date.

Posted by: Fred || 12/20/2012 00:00 || Comments || Link || E-Mail|| [336072 views] Top|| File under: Govt of Pakistan
Strict rules laid down for buses
[Times of India.India Times] Announcing strict guidelines for buses and commercial vehicles running on Delhi roads, Union home minister Sushilkumar Shinde on Wednesday told Parliament that vehicles with tinted window panes and curtains will be impounded with immediate effect.

In a drive aimed at ensuring safety of women commuters -- launched after a review taken by Shinde with senior Delhi Police officers and state transport commissioner -- the authorities have made it mandatory for buses and vehicles to keep their lights switched on while plying in the city at night.

Making a fresh statement on the south Delhi gang rape in both Houses, Shinde said a special team under DCP has been set up to monitor the investigation. Besides, a police team with one lady officer will visit Safdarjung Hospital at regular intervals to take stock of the victim's condition.

Following the review taken by Shinde as per a commitment made by him to Parliament on Tuesday, it has been decided that all off-duty buses must be parked with owners.

The Delhi Police shall undertake verification of all drivers and staff of all public transport vehicles. All buses and auto-rickshaws driven by unverified staff will be impounded.

All public vehicles shall compulsorily display driver's licence with all relevant details and photograph, apart from a helpline number for lodging complaints.

Besides, all buses and commercial vehicles found violating the contract carriage conditions or any other permit norms, shall be impounded and their permits cancelled.
Posted by: Fred || 12/20/2012 00:00 || Comments || Link || E-Mail|| [336062 views] Top|| File under:
Iraq
Ailing Iraq President to be Treated in Germany
[An Nahar] Iraq's ailing President Jalal Talabani is to be airlifted to Germany for specialist treatment after suffering a reported stroke, his office said on Wednesday.

Talabani was hospitalized late on Monday with what state television


... and if you can't believe state television who can you believe?


reported was a stroke, but doctors said on Wednesday his condition was improving.

"The president's condition is improving, and he will be transferred to a hospital in Germany tomorrow," Thursday, Najm al-Din Karim, one of Talabani's doctors, told AFP.

And Barzan Sheikh Othman, the top media official in Talabani's office, said teams of doctors from Iraq, Germany and

Britannia

decided that the president should be transferred to Germany for further treatment.

No immediate comment was available from the German foreign ministry in Berlin.

Talabani was hospitalized on Monday night after what Iraqiya state television


... and if you can't believe state television who can you believe?


reported was a stroke, but doctors and officials have not commented specifically about his health problem.

Earlier on Wednesday, Dr Hani Mussa Badr, the director general of Storied Baghdad


...located along the Tigris River, founded in the 8th century, home of the Abbasid Caliphate...


's Medical City hospital where Talabani was being treated, said that "tests showed the stability and improvement of his excellency's health condition."

Posted by: Fred || 12/20/2012 00:00 || Comments || Link || E-Mail|| [336063 views] Top|| File under:
Who's in the News
30
[untagged]
5
Arab Spring
5
Govt of Syria
3
Govt of Pakistan
2
al-Shabaab
2
al-Qaeda in Pakistan
2
TTP
1
Narcos
1
Palestinian Authority
1
Pirates
1
al-Qaeda in North Africa
1
al-Qaeda in Iraq
1
Ansar Dine
1
al-Qaeda in Arabia
1
Govt of Iran
Bookmark
E-Mail Me
The Classics
The O Club
Rantburg Store
The Bloids
The Never-ending Story
Thugburg
Gulf War I
The Way We Were
Bio
Merry-Go-Blog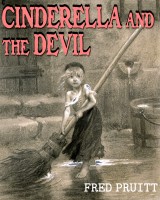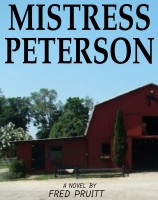 On Sale now!


A multi-volume chronology and reference guide set detailing three years of the Mexican Drug War between 2010 and 2012.

Rantburg.com and borderlandbeat.com correspondent and author Chris Covert presents his first non-fiction work detailing the drug and gang related violence in Mexico.

Chris gives us Mexican press dispatches of drug and gang war violence over three years, presented in a multi volume set intended to chronicle the death, violence and mayhem which has dominated Mexico for six years.
Click here for more information


Meet the Mods
In no particular order...


Steve White
Seafarious
tu3031
badanov
sherry
ryuge
GolfBravoUSMC
Bright Pebbles
trailing wife
Gloria
Fred
Besoeker
Glenmore
Frank G
3dc
Skidmark



Better than the average link...



Rantburg was assembled from recycled algorithms in the United States of America. No trees were destroyed in the production of this weblog. We did hurt some, though. Sorry.
3.235.188.113

Help keep the Burg running! Paypal: