-Short Attention Span Theater-
DIY: Shovel AK
Posted by: BrerRabbit || 12/05/2012 05:36 || Comments || Link || [336061 views] Top|| File under:
Snake bites passenger on EgyptAir flight
[Al Ahram] An EgyptAir pilot made an emergency landing at Hurghada airport on Monday after a snake bit a Jordanian passenger who had concealed it in his luggage.

Crew were shocked by the passenger's screams, being unaware of the snake's presence on the plane.

The accident was reported to the pilot, who requested emergency permission to land in Hurghada. The passenger was immediately taken off the plane for medical treatment, and local authorities confiscated the snake.

Following that, the flight continued on to Kuwait.
Posted by: Fred || 12/05/2012 00:00 || Comments || Link || [336064 views] Top|| File under:
Africa North
Zimbabwean troops mass near border
[Daily Nation (Kenya)] Zim-bob-we is reportedly amassing troops along the border with Mozambique in anticipation of a civil war in the neighbouring country.


Just what Mozambique needs, more civil war...

Fears of a war are mounting in Mozambique after opposition Renamo leader Alfonso Dlakama returned to a former military base threatening war unless the Frelimo government agreed to negotiations.

The Zim-bob-wean government has not confirmed weekend reports by a private newspaper that troops were already being deployed in the eastern border.

But the Movement for Democratic Change (MDC) party led by Prime Minister Morgan Tsvangirai on Tuesday said it feared the deployments will be used as an excuse to campaign for President Bob Muggsy Mugabe


Octogenarian President-for-Life of Zim-bob-we who turned the former Breadbasket of Africa into the African Basket Case...


ahead of elections next year's general elections.

The MDC accuses army generals of being an extension of the veteran ruler's Zanu PF party.

"The government must first educate the soldiers they are deploying in Manicaland on the actual mandate, so that they do not stray and harass people as we approach the elections set for next year," MDC said in a statement.


That would defeat the purpose of the mobilization...

"Army personnel are at our borders with Mozambique in case the Renamo

bandidos

cause any instability'', the MDC said.
Posted by: Fred || 12/05/2012 00:00 || Comments || Link || [336063 views] Top|| File under:
Tunisia opposition seeks no-confidence vote against Islamist ruling coalition
[Al Ahram] Tunisian opposition parties are seeking to achieve a vote of no-confidence within the National Constituent Assembly, following the recent

festivities

between protesters and police in the southwestern town of Siliana.

Opposition parties will present a formal note of objection to pave the way for this step, and to express their rejection of the coalition's failure to fulfill the basic demands of the nation and handle the recent protests that have erupted in response.

Anti-government members of the assembly had walked out of a session last Friday, protesting the absence of Prime Minister Hamadi Al-Jebali from the discussion about Siliana's political unrest.

MP Mohamed Al-Baroudi pointed out that the no-confidence bid seeks to impose pressure on the government to respond to the popular demonstrations which express anger about Tunisia's growing political and economic problems.

The Islamic Ennahda Movement won the country's first free elections in October 2011 following Tunisia's revolution, which set off last year's "Arab Spring" uprisings.

The movement heads a government that also includes two secular parties, the Congress for the Republic and the Ettakatol. The coalition holds a comfortable majority of 139 seats in the 217-member body.

The Constituent Assembly elected Moncef Marzouki as president in December 2011 to follow Zine Al-Abidine, who was ousted as president in January 2011 after weeks of protests.

Posted by: Fred || 12/05/2012 00:00 || Comments || Link || [336063 views] Top|| File under: Arab Spring
Africa Subsaharan
Senegal clamps down on bars to fight Aids
[Daily Nation (Kenya)] Senegal


... a nation of about 14 million on the west coast of Africa bordering Mauretania to the north, Mali to the east, and a pair of Guineas to the south, one of them Bissau. It is 90 percent Mohammedan and has more than 80 political parties. Its primary purpose seems to be absorbing refugees...


's minister of tourism and entertainment Youssou N'Dour on Tuesday kicked off a nationwide campaign against clandestine bars and motels in a bid to check the spread of HIV/Aids.

He said besides posing an unfair competition to bars and motels legally operating in the country, "we need to ensure that these clandestine bars and motels are not springboards for the propagation of HIV/Aids."

Senegal's successful attempts to check the spread of Aids as early as in the 80s has given the country the reputation of a model and considered as an inspiration in the global fight against the pandemic.

A decade after the outburst of the epidemic, WHO data revealed that the rate of infection among adults was 0.5 per cent (while the government pegged it at 0.3 per cent) among the lowest worldwide.

Soon after the epidemic broke out, the the government speedily mounted a socialist-style public education strategy in 1984 that massively mobilised all levels of society, notably women's groups, faith-based organizations, government agencies, the private sector and the media.

Prostitution by women became legalised while a special education was given to registered sex workers who were issued identification cards and were subject to regular medical checks.

Minister N'Dour said since the spread of the disease is often linked to alcohol and drug abuse, it was therefore imperative that entertainment industries including bars and motels should be controlled.

"We will go all out to ensure that these clandestine bars and motels which do not become the lieu for the propagation of hiv/aids," the minister said.

Posted by: Fred || 12/05/2012 00:00 || Comments || Link || [336064 views] Top|| File under:
UN experts accuse Rwandan military of commanding and joining Congo rebels
[Fox News] U.N. experts are accusing the Rwandan military of commanding and joining rebel forces in eastern Congo in their recent capture of the strategic city of Goma.


On the other hand, who the hell trusts a word the UN sez?


The expert panel released a letter, photos, and a day-by-day outline of Rwandan support for the M23 rebels who held the city of 1 million for two weeks before Congolese soldiers took back control Monday. The letter was a follow-up to a report last month that made similar accusations against Rwandan forces in the run-up to the seizure of Goma.

In the letter to a Security Council committee, the experts said the recent capture of Goma "strongly upholds" their earlier conclusion that the Rwandan government and allies in the Ugandan government are equipping and commanding the rebels.
Posted by: Fred || 12/05/2012 00:00 || Comments || Link || [336065 views] Top|| File under:
China-Japan-Koreas
Korean War's Ghost Pilots and Mystery Planes

It was the sort of surprise no combat pilot wants to get. As his small, propeller-driven "Mosquito" spotter plane droned along over the Korean battlefield, the U.S. Air Force pilot spotted a far faster enemy jet roaring in for a kill. Only quick action allowed him to escape by executing "several 360-degree turns" to shake off his less agile adversary. But when the report of the encounter made it to Air Force intelligence, what analysts found most remarkable was not their pilot's skill, but the identification of the attacker – a "hostile F-84," an American fighter jet.

This was no isolated case of mistaken "friendly fire," officers feared. In late 1951 and 1952, numerous American pilots reported sighting, and even being attacked by, several types of "hostile" U.S. fighters, sometimes spotted flying in formation with enemy MiG-15s. Previously classified records obtained by Korean Confidential detail these incidents and that Air Force intelligence believed even its new, top-of-the line jet fighter was involved, reporting indications in 1952 that the Soviet "enemy has put an F-86 aircraft into operation in Korea."
Posted by: GolfBravoUSMC || 12/05/2012 00:00 || Comments || Link || [336067 views] Top|| File under:
Economy
Merkel Re-Elected Party Chief by over 97 Percent
[An Nahar] German Chancellor Angela Merkel was re-elected head of her conservative Christian Democrats (CDU) Tuesday by more than 97 percent of delegates' votes at a two-day party congress.

It was Merkel's best result since she took over as chairman of the CDU in 2000 and comes as she gears up for fighting for a third term at the helm of Europe's top economy in elections expected in September.

Posted by: Fred || 12/05/2012 00:00 || Comments || Link || [336063 views] Top|| File under:
Europe
Euro blueprint gives Brussels economic sovereignty over members
Eurozone countries would lose the right to set their own budgets and end up surrendering economic sovereignty to Brussels under a blueprint to "complete" the European Union's single currency.

A masterplan for "completion of economic and monetary union" has been set out in a confidential document to be discussed by EU leaders at a Brussels summit next week.

In the nine-page paper, seen by The Daily Telegraph, Herman Van Rompuy, the president of the European Council -- the monthly summits of EU leaders -- charts a series of steps from ongoing financial reforms to overall political union for the eurozone. "The general objective will be to aim for a progressive pooling of economic sovereignty at the European level," the paper states.

Mr Van Rompuy expects the EU to have agreed an "operational framework" to give the European Central Bank (ECB) the role as single eurozone banking supervisor by March next year, despite continuing splits between France and Germany over the policy.

The EU president then sees a second phase to a full "banking union" with legislative proposals next year for a shared bank bail-out fund and a euro-wide deposit guarantee scheme, proposals that are even more controversial than giving the ECB a supervisory role.

Then, by 2014, the plan requires all eurozone countries to "enter into individual arrangements of a contractual nature with EU institutions on the measures and reforms they commit to undertake and on the means for their implementation".

With banking union and binding contracts of fiscal policy, the basis will have been laid, according to the plan, for a move to "completion" of the euro which will "imply a change to the treaties" after 2014.

In the final stage, all eurozone countries will essentially surrender fiscal sovereignty with an "increasing degree of common decision-making on national budgets and an enhanced co-ordination of economic policies".

The step-by-step "road map" will leave Britain isolated and is expected to trigger a fierce British EU referendum debate in the last half of 2014, just months before a general election.
Posted by: tipper || 12/05/2012 12:38 || Comments || Link || [336083 views] Top|| File under:
The Grand Turk
Turkey fines TV channel over Simpsons show for 'mocking God'
[Al Ahram] Turkey's media watchdog has fined a private television channel for broadcasting episodes of the American cartoon series "The Simpsons" that poked fun at God, a local newspaper reported on Monday.

The Supreme Board of Radio and Televison (RTUK) fined CNBC-E around 53,000 lira (22,700 euros) over the show, saying it "mocked God" by depicting him serving Satan a cup of coffee and showing one character encouraging another to commit murder in the name of God, the Hurriyet newspaper said.

RTUK also accused "The Simpsons" of showing scenes in which copies of the bible are burnt and encouraging young people to consume alcohol.

The decision by RTUK, which has imposed a string of fines over other television series aired in Turkey that were deemed to be insulting to God or historical leaders or offending family values, was ridiculed by Hurriyet columnist Mehmet Yilmaz.

"I wonder what the makers of 'The Simpsons' would say when they hear their jokes are taken literally in a country called 'Turkey'," Yilmaz wrote. "Perhaps Homer will get a

Moslem

neighbour."

Posted by: Fred || 12/05/2012 00:00 || Comments || Link || [336062 views] Top|| File under:
India-Pakistan
Deoband seminary issues fatwa against Muslim female receptionists
[Dawn] India's leading Islamic seminary, the Darul Uloom Deoband, has barred

Mohammedan

women from working as receptionists, calling the act un-Islamic and against Shariah law, said a reported published on Tuesday.

According to the Press Trust of India, the Darul Uloom Deoband has issued a fatwa against the appointment of

Mohammedan

women as receptionists. The seminary issued the fatwa after a Pakistain-based company submitted a query on Nov 29 regarding the appointment of

Mohammedan

women as receptionists, said the report.

Darul Uloom said that a

Mohammedan

woman working in offices as receptionist was un-Islamic because

Mohammedan

women were not allowed to appear before men without wearing a veil, as ordained by Islam.



Mohammedan

holy man

and president of the UP Imam organization, Mufti Zulfikar Ali, defended the fatwa and said that

Mohammedan

women could work in offices if they wore the veil. However,


facts are stubborn; statistics are more pliable...


he added, the post of receptionist required constant interactions with people, and thus should not be practiced.

Posted by: Fred || 12/05/2012 00:00 || Comments || Link || [336066 views] Top|| File under:
Internet freedom not to be curbed: UN telecoms head
[Al Ahram] Internet freedom will not be curbed or controlled, the head of the UN telecommunications body, Hamadoun Toure, said as a meeting to review the 24-year-old telecom regulations kicked off Monday.


Trust them on that...


Such claims are "completely (unfounded)," Toure, secretary general of the International Telecommunication Union, told AFP. "I find it a very cheap way of attacking" the conference, he said, as the World Conference on International Telecommunications (WCIT-12) set off in Dubai to review regulations reached in 1988.

Earlier, Toure told participants at the conference that the Internet freedom of expression will not be touched during the discussions at the meeting.


"We could if we wanted to, of course, be we don't want to. Not right now, anyway."


"Nothing can stop the freedom of expression in the world today, and nothing in this conference will be about it," he said.


"Maybe next conference..."


"I have not mentioned anything about controlling the Internet."

Google has been vocal in warning of serious repercussions on the Internet if proposals made by member states are approved at the WCIT-12 meeting, including permitting censorship over legitimate content. "Some proposals could permit governments to censor legitimate speech -- or even cut off Internet access," said Bill Echikson, Google's head of Free Expression in Europe, Middle East and Africa in a statement on Friday.

The Internet giant is also arguing that the ITU, which is the UN agency for information communication technologies, is not the right body to address Internet issues. "Although the ITU has helped the world manage radio spectrum and telephone networks, it is the wrong place to make decisions about the future of the Internet," Echikson said. "Only governments have a vote at the ITU," he pointed out.

But Toure, whose Geneva-based organisation has 193 member states and over 700 private-sector entities and academic institutions, said that "consensus" is the way to make decisions at the agency.


Tell us more about Global Warming®...


He also dismissed claims that the meetings in Dubai were secretive, telling reporters that the sessions are open.


"All y'gotta do is have a pass... No, I'm not the guy to see for a pass... No, I don't know who is..."
Posted by: Fred || 12/05/2012 00:00 || Comments || Link || [336062 views] Top|| File under:
Senate rejects United Nations treaty for disabled rights
[The Hill] A United Nations


...an organization originally established to war on dictatorships which was promptly infiltrated by dictatorships and is now held in thrall to dictatorships...


treaty to ban discrimination against people with disabilities went down to defeat in the Senate on Tuesday in a 61-38 vote.

The treaty, backed by

President B.O.

and former Senate Majority Leader Bob Dole (R-Kan.), fell five votes short of the two-thirds majority needed for confirmation as dozens of Senate Republicans objected that it would create new abortion rights and impede the ability of people to homeschool disabled children.

Sen. James Inhofe (R-Okla.) argued the treaty would infringe on U.S.

illusory sovereignty

, an argument echoed by other opponents. "This unelected bureaucratic body would pass recommendations that would be forced upon the United States if we were a signatory," he said.

Supporters of the treaty argued that the Convention on the Rights of Persons With Disabilities would simply require the rest of the world to meet the standards that Americans already enjoy under the 1990 Americans With Disabilities Act.


Sure. And I'd make a good father, so it would be okay for me to sleep with your wife?
Posted by: Fred || 12/05/2012 00:00 || Comments || Link || [336065 views] Top|| File under:
Home Front: Culture Wars
It's biblical
Posted by: Flolurt Slelet5530 || 12/05/2012 14:51 || Comments || Link || [336074 views] Top|| File under:
Michael Moore received $841,145 in incentives to film anti-corporate welfare documentary in Mich
Louise Story of the New York Times writes an excellent piece on state subsidies for Hollywood films and studios -- a frequent practice that often reaps very little in tax revenue or long-term jobs.

Her report explores the huge amount of film credits in the state of Michigan boosted by former Gov. Jennifer Granholm.

According to the report, liberal Michael Moore received $841,145 in incentives to film his documentary "Capitalism: A Love Story" in Michigan.
Posted by: Beavis || 12/05/2012 07:05 || Comments || Link || [336092 views] Top|| File under:
Who's in the News
38
[untagged]
7
Arab Spring
5
Govt of Pakistan
3
al-Qaeda in Pakistan
2
Govt of Syria
1
al-Qaeda in Iraq
1
al-Qaeda
1
Govt of Sudan
1
Jamaat-e-Islami
1
Lashkar e-Jhangvi
1
TTP
1
Ansar Dine
Bookmark
E-Mail Me
The Classics
The O Club
Rantburg Store
The Bloids
The Never-ending Story
Thugburg
Gulf War I
The Way We Were
Bio
Merry-Go-Blog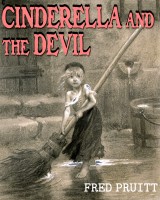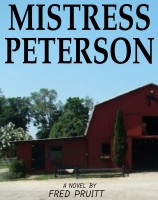 On Sale now!


A multi-volume chronology and reference guide set detailing three years of the Mexican Drug War between 2010 and 2012.

Rantburg.com and borderlandbeat.com correspondent and author Chris Covert presents his first non-fiction work detailing the drug and gang related violence in Mexico.

Chris gives us Mexican press dispatches of drug and gang war violence over three years, presented in a multi volume set intended to chronicle the death, violence and mayhem which has dominated Mexico for six years.
Click here for more information


Meet the Mods
In no particular order...


Steve White
Seafarious
tu3031
badanov
sherry
ryuge
GolfBravoUSMC
Bright Pebbles
trailing wife
Gloria
Fred
Besoeker
Glenmore
Frank G
3dc
Skidmark



Better than the average link...



Rantburg was assembled from recycled algorithms in the United States of America. No trees were destroyed in the production of this weblog. We did hurt some, though. Sorry.
18.206.12.157

Help keep the Burg running! Paypal: