-Lurid Crime Tales-
Woman Rushed To Hospital After Drive-By Pumpkin Attack
[Sacramento.CBSLocal] The hunt is on for the suspects behind a bizarre and brazen attack in Stockton. The dangerous weapon used was a pumpkin.

Police say the woman was pummeled by the pumpkin in a drive-by assault.

Remains of the pumpkin that the suspects threw at a woman can still be seen on the ground. Her injuries were so serious that she had to be rushed to the hospital.

It was a scary and frightening situation as the 51-year-old woman took a Thanksgiving stroll on Wilson Way near Roosevelt Street, only to be victimized during a senseless attack.

"It's rude and immature," said one man.

Stockton police say the culprits hurled a pumpkin out of a fast moving car, and aimed it right at the woman. It hit her in the middle of the chest.

The injuries and the pain so severe, paramedics took her to the hospital. People who live and work in the area say, unfortunately, violence in the area isn't all that surprising.

"Right here on Wilson Way, it's the worst that I've seen it," said the man.

Investigators are trying to figure out why, and who would do this on a day centered around being thankful.

Posted by: Fred || 11/25/2012 00:00 || Comments || Link || E-Mail|| [10794 views] Top|| File under:
What a Way to Go
A buxom woman has been accused of trying to kill her lawyer boyfriend... with her double-D breasts. Franziska Hansen, 33 from Germany is accused of 'attempted manslaughter with a weapon' after her boyfriend claimed she tried to smother him with her breasts and pretend it was a sex game of motorboat.


BBBBBBBBBBBBBBBBBBBBBBBB


She denies the claim saying it was a sex game and he knew what it was all about.


Nothing like bobbing for boobies.


Tim Schmidt told the German court that although they had had a difficult relationship, until then everything in the bedroom had been normal.


One person's normal is another person's kinky.


'The incident happened in May -- we were having sex,' he said. 'She was sitting on me naked and I was kissing her breasts. Suddenly she grabbed my head and pushed between her breasts with all of her force.


Heaven


'I couldn't breathe any more, I must have turned blue. I couldn't tear myself free and I thought I was going to die.'


What a way to go.


He said that with his last reserves of strength he had managed to extricate himself from the woman's vice-like grip and fled naked to a neighbor and demanded he called the police.
Mr Schmidt said when they met four years ago, the couple had been completely in love.


So he says


He said: 'Everything was great between us -- and I would have done everything for her. But it started to go wrong when I got my first job as a lawyer and we moved to Unna.
'She could not hold down a job and just had one part-time job after the other. And the better my career went -- the worst it seemed to be for her.'
He said Franziska tried to kill him after learning he was planning to leave her.


The wrath of a woman scorned.


'It is clear she wanted to kill me,' he said. 'She even admitted it to me on the telephone. I asked her why she wanted to smother me to death with her breasts and she told me: "Treasure -- I wanted your death to be as pleasurable as possible."'
Posted by: Deacon Blues || 11/25/2012 00:00 || Comments || Link || E-Mail|| [10800 views] Top|| File under:
Africa Subsaharan
Regional leaders call for Congo rebel withdrawal as humanitarian impact deepens
[Telegraph.CO.UK] Following a summit in Uganda's capital Kampala on Saturday, several heads of state from the Great Lakes region urged the M23 armed group to "stop all war activities", but also pressed the Congolese government to listen to the rebels' grievances.

M23 rebels seized eastern DRC's largest city earlier in the week, swiftly moving on to capture another key town. At a rally in Goma last Wednesday, the M23's commander vowed to "liberate" the country, prompting fears of a return to wider conflict in Congo's restive east.

The Great Lakes leaders also agreed to deploy a composite force within the next 48 hours in Goma, comprising of both Congolese army and M23 troops and a neutral African force, while Congolese President Joseph Kabila indicated his willingness to talk to the rebels.

The Kampala summit, which was the fifth meeting of the International Conference on the Great Lakes Region (ICGLR), went ahead without Rwandan President Paul Kagame, considered a key player in the crisis.

A United Nations panel of experts has twice accused the Rwandan government of providing logistical support and troops to the M23 rebels, a claim Rwanda strongly rejects.


Posted by: Fred || 11/25/2012 00:00 || Comments || Link || E-Mail|| [10796 views] Top|| File under:
Caribbean-Latin America
Sunday Morning Coffee Pot: Humberto Moreira's exculpation

For a map click here
To read about Moreira and his resignation 51 weeks ago, click here

By Chris Covert
Rantburg.com

One year ago Humberto Moreira Valdes was at his lowest point politically when he was forced to relinquish his position as president of Partido Revolucionario Institucional (PRI) after near constant attack from within his own party as well as from several others from the outside.

The problem for Moreira was during his term as governor when Coahuila had acquired the heaviest per capita public debt load of any political entity in Mexico. Correspondingly, Coahuila had some of the most lavish income transfer schemes, including income supports of the elderly and medical care for students.

Through the auspices of this massive spending spree several of his cronies including a communications business man, Vicente Chaires, enriched himself further with business contracts in the state.

Moreira himself has done well while governor of the state. It is rumored he owns a rather expensive home in San Antonio, Texas.

Even as much as he fought from relinquishing his position as president of the PRI, the upcoming election of 2012 and with pressure from many others in PRI leadership spots, Moreira was forced to step down. The charges dogging him were many, including hints he was in on the fraud that enabled the massive debt Coahuila had contracted.

Now, 51 weeks after he was forced to step down the Mexican Procuraduria General de la Republica (PGR) released a statement that the office would decline prosecution for crimes committed by Moreira, as clear an exculpation as can be had in Meixco's legal system.

What the exculpation means now is that Moreira, a governmental administrator of marginal ability, but a political nerd, is no longer a political liability. During the weeks prior to the admission by the PGR, Moreira had spoken about re-entering politics after his exile, which was a clear signal that he wanted something in Mexico City when president-elect Enrique Pena Nieto takes over as president of the republic six days from today.

It could well be that many in top leadership spots in the PRI may owe Moreira a political favor for taking one for the team 51 weeks ago, and that includes president-elect Pena Nieto.

Chris Covert writes Mexican Drug War and national political news for Rantburg.com
Posted by: badanov || 11/25/2012 00:00 || Comments || Link || E-Mail|| [10796 views] Top|| File under:
Caucasus/Russia/Central Asia
Russia to Conduct Open Skies Surveillance Flight over US
MOSCOW, November 24 (RIA Novosti) – Russian military inspectors will begin a survey flight this week above the United States under the international Open Skies Treaty, Russia's Defense Ministry has said.


Russian experts will conduct the survey flight over the US territory in a Tupolev Tu-154 M/LK-1 aircraft during the period from November 25 and December 3, a spokesman said.

The flight will start from the Travis Air Force Base, California. Its maximum range will be 4,250 kilometers (2,600 miles).

During the flight, Russian and US specialists will operate surveillance equipment on board of the aircraft as set out in the international Open Skies Treaty.

This will be the 36th survey flight this year made by Russian specialists over the territories of the Open Skies Treaty member states. Russia ratified the treaty in May 2001.

The Open Skies Treaty, which entered into force on January 1, 2002, establishes a regime of unarmed aerial observation flights over the territories of its 34 member states to promote openness and the transparency of military forces and activities.

Posted by: Au Auric || 11/25/2012 00:00 || Comments || Link || E-Mail|| [10798 views] Top|| File under:
Home Front: Politix
9 More Iraq, Afghan War Veterans Joining Congress
As Tammy Duckworth sees it, her path to Congress began when she awoke in the fall of 2004 at Walter Reed Army Medical Center. She was missing both of her legs and faced the prospect of losing her right arm.

Months of agonizing therapy lay ahead. As the highest-ranking double amputee in the ward, Maj. Duckworth became the go-to person for soldiers complaining of substandard care and bureaucratic ambivalence.

Soon, she was pleading their cases to federal lawmakers, including her state's two U.S. senators at the time -- Democrats Dick Durbin and Barack Obama of Illinois. Obama arranged for her to testify at congressional hearings. Durbin encouraged her to run for office.

She lost her first election, but six years later gave it another try and now is one of nine veterans of the Iraq and Afghanistan wars who will serve in next year's freshman class in the of House of Representatives.

Veterans' groups say the influx of Iraq and Afghanistan veterans is welcome because it comes at a time when the overall number of veterans in Congress is on a steep and steady decline. In the mid-1970s, the vast majority of lawmakers tended to be veterans.

For example, the 95th Congress, which served in 1977-78, had more than 400 veterans among its 535 members, according to the American Legion. The number of veterans next year in Congress will come to just more than 100. Most served during the Vietnam War era. In all, 16 served in Iraq or Afghanistan, not all in a combat role.

"We're losing about a half a million veterans a year in this country," said Tom Tarantino, chief policy officer at Iraq and Afghanistan Veterans for America. "We are not going to be in a world where a significant plurality of people spent some time in the military, so to have 16 men and women who fought in this current Congress is incredibly significant."

Tarantino said he recognizes that the 16 Iraq and Afghanistan vets have wide-ranging political views. But at the end of the day, he said, their shared experiences make it more likely they'll put political differences aside on issues like high unemployment and suicide rates among returning veterans, or in ensuring that veterans get a quality education through the post-9/11 GI bill.

Their election victories also provide a sense of assurance to veterans.

"The biggest fear we have as veterans is that the America people are going to forget us," Tarantino said. "When you have an 11-year sustained war, the fight doesn't end when you pull out."

Duckworth carries the highest profile of the incoming vets. She was co-piloting a Black Hawk helicopter in Iraq when a rocket-propelled grenade landed in her lap, ripping off one leg and crushing the other. At Walter Reed, she worried about what life as a double amputee had in store. But during her recovery, she found a new mission -- taking care of those she describes as her military brothers and sisters. That mission led her to a job as an assistant secretary at the Department of Veterans Affairs during Obama's first term.

"Had I not been in combat, my life would have never taken this path. You take the path that comes in front of you," Duckworth said from a wheelchair last week as she and her fellow freshmen went through orientation at the Capitol. "For me, I try to live every day honoring the men who carried me out of that field because they could have left me behind, and they didn't."

Duckworth is one of two freshmen Democrats who served in Iraq or Afghanistan. The other is Tulsi Gabbard of Hawaii, who served near Baghdad for a year and was a medical operations specialist. Gabbard said she hopes the two of them can be a voice for female veterans and the unique challenges they face.

About 8 percent of veterans are women. They tend to be younger on average. Nearly one in five seen by the Department of Veterans Affairs responds yes when screened for military sexual trauma.

Seven Republicans served in Iraq or Afghanistan. Most had backing from tea party supporters who share their views that the size and scope of the federal government should be curtailed.

--Ron DeSantis of Florida was a judge advocate officer in the Navy who deployed to Iraq as a legal adviser during the 2007 troop surge.

--Brad Wenstrup of Ohio was as a combat surgeon in Iraq.

--Kerry Bentivolio of Michigan served in an administrative capacity with an artillery unit in Iraq and retired after suffering a neck injury. He also served as an infantry rifleman in Vietnam.

--Jim Bridenstine of Oklahoma was a combat pilot in Iraq and Afghanistan.

--Scott Perry of Pennsylvania commanded an aviation battalion in Iraq in 2009 and 2010.

--Doug Collins of Georgia was a chaplain in Iraq.

--Tom Cotton of Arkansas, a Harvard Law School graduate, was an infantry platoon leader in Iraq and then was on a reconstruction team in Afghanistan. In between, he was a platoon leader at Arlington National Cemetery.
Posted by: Au Auric || 11/25/2012 00:00 || Comments || Link || E-Mail|| [10794 views] Top|| File under:
Israel-Palestine-Jordan
Arabs Attack Drivers, Police Watch
A new video showing police inaction in the face of Arab rock attacks has caused anger among residents of the Binyamin region north of Jerusalem.


The video was taken as an Arab gang attacked Israeli drivers who were stuck in traffic. A massive traffic jam forms daily between the Adam junction, just minutes north of Jerusalem, and the Hizme checkpoint at the entrance to the city.

"We just sat there and got hit," related one of the drivers. "We had no way to respond."

The video showed that it was not only the drivers who found themselves silent in the face of the aggressive assault, but also police. An Israeli man at the scene caught police on video doing nothing to stop the assault or disperse the attackers.

When he asked repeatedly why they were not taking action, he was told, "We don't have the equipment" and "We've called a squad." One officer told him, "For each camera you have, they have ten," hinting that the inaction was motivated at least in part by fear of reprisals if the officers were portrayed as aggressors by the rioters.

Benny Katzover, head of the Samaria Residents' Council, said, "Unfortunately, this video clip exposes the face of the Israeli Police and the factors that security forces have in mind when they are asked to take action against Arabs."

"It is truly humiliating to sit in a traffic jam and get hit with no ability to act," he added. "This traffic jam is not only a nuisance, but a security risk, as we have warned dozens of times."

Rock attacks in Judea and Samaria have caused injury and death in the past. Most recently, a 60-year-old woman suffered serious head wounds on Tuesday when an Arab gang attacked as she and her daughter drove south of Jerusalem.

A Border Police spokesman responded to the charges that police did not assist drivers under attack. The police officers in question were not equipped to deal with a riot, he said. "The officers called active-duty teams to the scene who responded… and dispersed the rioters," he stated.

The incident is under investigation "and lessons will be learned if needed," he added.

Posted by: Au Auric || 11/25/2012 00:00 || Comments || Link || E-Mail|| [10794 views] Top|| File under:
Home Front: Culture Wars
North Carolina town split over sheriff's treatment of Latinos
GRAHAM, N.C. -- In this southern mill town, tortillas and bolillos are as common as Carolina barbecue sandwiches. Spanish-language advertisements tout Latino-owned restaurants, garages, churches and used-tire lots, and banners lining the downtown streets proclaim, "Preserving our heritage -- promoting our future."

But protesters who gathered downtown last month in Court Square, near the statue of a Confederate soldier, delivered a different message: "We Want Respect" and "Terry Johnson Stop Lying."

Alamance County Sheriff Terry Johnson's approach to fighting illegal immigration has raised tensions among Latinos in the community. A two-year investigation by the U.S. Justice Department, released in September, found that Johnson and his deputies had violated the Civil Rights Act of 1964 by engaging "in a pattern or practice of discriminatory policing against Latinos."

Federal officials recently canceled a federal-county immigration policing program, and the standoff is further dividing a community already split by the area's shifting demographics. Alamance County in 1990 had 736 Latinos, and whites made up 80% of the population. Latinos now number 17,000; whites have dropped to 66%.

Latinos have been drawn to Graham by its low-cost housing and its proximity to construction and service-sector jobs in Raleigh, Durham and Greensboro.

The Justice Department report said Johnson supports "an egregious pattern of racial profiling." It said he referred to Latinos as "taco-eaters," ordered deputies to arrest Latino motorists in instances when other drivers only got citations, and once said Mexicans don't mind having sex with 12-year-old girls. Latinos have since held news conferences and rallies and faced off against residents who shout their support for the sheriff.

Johnson, 62, a larger-than-life lawman prone to bombastic statements, denies using the slur and says his comment about 12-year-old girls was a reference to Mexican criminals who ran a prostitution ring.

In a brief statement, Johnson denied any profiling or racist remarks. "The Obama administration has decided to continue to wage war on local law enforcement," he wrote.

Johnson is not giving interviews because of "a threat of litigation," said his lawyer, S.C. Kitchen, who sent a letter to the Justice Department accusing it of "a libelous political attack" that is "full of factual inaccuracies ... based on newspaper articles, rumors and gossip."

Kitchen cited 2011 county statistics showing that Johnson's deputies arrested only 64 of the 466 Spanish-speaking drivers they stopped. Of the others, half got citations and half received verbal warnings. The Justice Department said Johnson's deputies were 4 to 10 times more likely to stop Latino drivers than non-Latinos.

Rosalba Santiago Sagrero, 29, an illegal immigrant in Graham, believes she was targeted solely because she is Latino when she was stopped by a deputy in March and led away in handcuffs to face possible deportation. She hired a lawyer, and an immigration judge dismissed a charge of driving without a license, ruling that the sheriff's order for her to appear in court was "improvidently issued."

Suyapa Mejia-Guevara, a legal U.S. resident, said she was humiliated when a deputy recently stopped her and suggested her driver's license was invalid because the photo didn't look like her. The license is valid, said Mejia-Guevara, who was not charged.

"There's a very clear pattern of [Latinos] getting targeted and arrested for minor traffic violations," said attorney Marty Rosenbluth, director of the N.C. Immigrant Rights Project, who has represented Latinos arrested by Johnson's deputies.

Alamance County Atty. Clyde Albright said the only motive the Justice Department and immigrant rights activists have is to embarrass the sheriff and end the immigration policing program.

"The sheriff has always been a figure who draws the bait," said Madison Taylor, editor of the local Times-News. In a recent column, Taylor wrote: "He's a white Southern sheriff prone to saying things every so often a white Southern sheriff shouldn't say."

Johnson, a former state investigator, is serving his third term. In his first campaign in 2002, he ran an ad that featured "Twilight Zone" theme music and railed against "aliens": "They've filled our criminal courtrooms and invaded our schools. They sponge off the American taxpayer by clogging our welfare lines and our hospital emergency rooms."

That same year, Johnson arrested more than 100 Latinos at a local Division of Motor Vehicles office and accused them of using phony documents to obtain driver's licenses. In 2004, according to Hannah Gill, a researcher at the University of North Carolina, Johnson proposed that deputies visit the homes of people with Latino surnames to root out voter fraud.

In 2007, the Alamance County Sheriff's Office joined a federal program that extends federal enforcement powers to local police to target illegal immigrants accused of committing serious crimes. The program was terminated in Alamance County the day the Justice Department report was issued.

Johnson has created a "climate of fear" among Latinos, said Chris Brook, legal director of the state American Civil Liberties Union. He said Latinos are afraid to report crimes for fear of harassment or deportation.

The sheriff has vigorous support from many longtime residents. David Vaughn, the retired athletic director at a local high school, called Johnson "as honest and fair a man as I've ever known, and one who upholds the law."

Vaughn added: "Ninety-nine percent of the community stands solidly behind Sheriff Johnson."

The Alamance County commissioners, all white, also strongly back the sheriff, praising his hard-line stance against illegal immigration.

At the Sheriff's Office, where a portrait of Johnson greets visitors, his spokesman, Randy Jones, said the department had not changed in the aftermath of the investigation.

"We're doing everything the same way as before," Jones said, "because everything we've done has been completely legal."
Continued on Page 49
Posted by: Au Auric || 11/25/2012 00:00 || Comments || Link || E-Mail|| [10794 views] Top|| File under:
Who's in the News
30
[untagged]
4
Arab Spring
3
TTP
3
Govt of Syria
2
al-Shabaab
2
Hamas
2
Govt of Sudan
1
Fatah
1
Jamaat-e-Islami
1
East Turkestan Islamic Movement
1
Lashkar e-Taiba
1
Muslim Brotherhood
1
Govt of Iran
1
al-Qaeda in North Africa
1
al-Qaeda in Arabia
Bookmark
E-Mail Me
The Classics
The O Club
Rantburg Store
The Bloids
The Never-ending Story
Thugburg
Gulf War I
The Way We Were
Bio
Merry-Go-Blog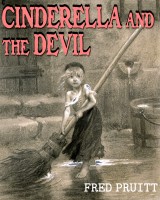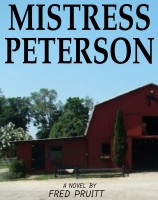 On Sale now!


A multi-volume chronology and reference guide set detailing three years of the Mexican Drug War between 2010 and 2012.

Rantburg.com and borderlandbeat.com correspondent and author Chris Covert presents his first non-fiction work detailing the drug and gang related violence in Mexico.

Chris gives us Mexican press dispatches of drug and gang war violence over three years, presented in a multi volume set intended to chronicle the death, violence and mayhem which has dominated Mexico for six years.
Click here for more information


Meet the Mods
In no particular order...


Steve White
Seafarious
tu3031
badanov
sherry
ryuge
GolfBravoUSMC
Bright Pebbles
trailing wife
Gloria
Fred
Besoeker
Glenmore
Frank G
3dc
Skidmark



Better than the average link...



Rantburg was assembled from recycled algorithms in the United States of America. No trees were destroyed in the production of this weblog. We did hurt some, though. Sorry.
100.24.118.144

Help keep the Burg running! Paypal: