-Obits-
Major Tony Nelson Dies
One of the true 'characters' of Hollywood has died, along with some other guy's liver.


Hagman, who became a television star in the 1960s starring in the sitcom "I Dream of Jeannie," died Friday at a Dallas hospital, said a spokesman for actress Linda Gray, his longtime co-star on "Dallas." He was 81.

A year ago, Hagman announced his second bout with cancer. He had spoken candidly about decades of drinking that led to cirrhosis of the liver and, in 1995, a life-saving liver transplant.

For years, he was considered the unofficial mayor of Malibu, where he lived for decades in an oceanfront home. He often led impromptu ragtag parades on the sand while wearing outlandish costumes and flew a flag from his deck that declared "Vita Celebratio Est" -- "Life is a celebration."

As an actor, Hagman came with a serious pedigree. He was the son of Mary Martin, a legendary star of Broadway musicals best known for originating the role of Peter Pan in the 1950s.

When many television shows were switching to a color format, "Jeannie" debuted in fall 1965 in less expensive black and white because it wasn't expected to succeed. When it became a hit on NBC, the next four seasons were shot in color.

The network "finally woke up and realized what they had bought," Sheldon later recalled, "a show about a beautiful, half-naked girl, living [unmarried] with a man, saying, 'What can I do for you, Master?' "

Posted by: Glenmore || 11/24/2012 08:02 || Comments || Link || E-Mail|| [6475 views] Top|| File under:
-Short Attention Span Theater-
Sap sent to slammer for slapping spouse with schwanz
ROCKLAND, Maine — Fred E. Thomas pleaded guilty to 180 days in jail with all but five days suspended and was placed on probation for a year for domestic violence assault and indecent conduct. A third charge of unlawful sexual contact was dismissed.

The incident occurred in July in Warren when his wife of 39 years, who was estranged from him, stayed at his place. He offered her $20 for sex, and when she refused he took out his penis and struck her with it, according to the prosecution's version of events to which he pleaded guilty.

Defense Attorney Justin Andrus said Thomas was tremendously upset that his marriage of 39 years was ending. He said his estranged wife was planning to go to Pakistan to meet a man she met online.

The wife did not seek jail time for Thomas but did ask that he undergo counseling for anger management, which was ordered.
Posted by: Nimble Spemble || 11/24/2012 08:34 || Comments || Link || E-Mail|| [6470 views] Top|| File under:
Home Amid Chinese Highway a Symbol of Resistance
In the middle of an eastern Chinese city's new main road, rising incongruously from a huge circle in the freshly laid pavement, is a five-story row house with ragged edges. This is the home of the duck farmer who said "no."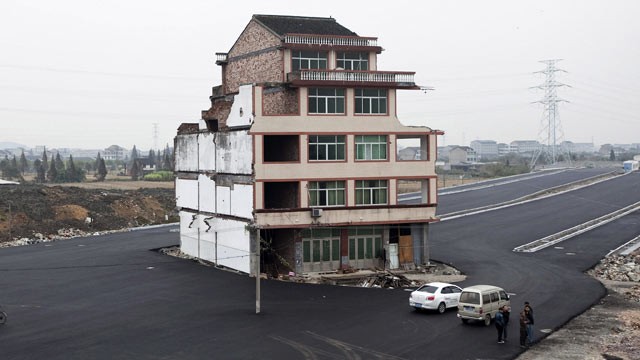 Luo Baogen and his wife are the lone holdouts from a neighborhood that was demolished to make way for the main thoroughfare heading to a newly built railway station on the outskirts of the city of Wenling in Zhejiang province.

Dramatic images of Luo's home have circulated widely online in China this week, becoming the latest symbol of resistance in the frequent standoffs between Chinese homeowners and local officials accused of offering too little compensation to vacate neighborhoods for major redevelopment projects. There's even a name for the buildings that remain standing as their owners resist development. They are called "nail houses" because the homeowners refuse to be hammered down.

Nail house families occasionally have resorted to violence. Some homeowners have even set themselves on fire in protests. Often, they keep 24-hour vigils because developers will shy away from bulldozing homes when people are inside.

Xiayangzhang village chief Chen Xuecai said in a telephone interview Friday that city planners decided that Luo's village of 1,600 had to be moved for a new business district anchored by the train station. Chen said most families agreed to government-offered compensation in 2007. Luo, 67, and a handful of neighbors in other parts of the new district are holding out for more.
Posted by: Au Auric || 11/24/2012 00:00 || Comments || Link || E-Mail|| [6473 views] Top|| File under:
Africa North
Libya Provides $200M in Aid to Tunisia
[Tripoli Post] As a part of strengthening bilateral relations with Tunisia, Libya has provided $200M in aid to this Arab country which is facing economic difficulties since the uprising of last year.

The agreement was concluded during Libya's President of the National Congress Mr. Mohamed Magarief to Tunisia last week.

The Tunisian President Moncef Marzouki announced the good news during a joint

presser

with Magarief in the Tunisian capital, Tunis.

"It is the first financial interaction which will be followed by others as we solidify the excellent relations linking the two countries," said Marzouki.

Al-Megarief also said that he and Tunisian President Marzouki were withholding recognition of the new Syrian opposition coalition until they could evaluate how representative it was.

"We and Libya are in agreement that we will wait before recognizing. We need to have a real idea about the representation on this body," Marzouki said.

Posted by: Fred || 11/24/2012 00:00 || Comments || Link || E-Mail|| [6467 views] Top|| File under: Arab Spring
Africa Subsaharan
M23 Rebels repel counter-attack, push on
Rebels in eastern Congo pushed south along Lake Kivu on Friday after repelling a counter-attack by government forces near the new rebel stronghold in the city of Goma on the Rwandan border. Others moved north from the strategic road junction at Sake. A Reuters correspondent there said rebels were in control of Sake after a battle on Thursday which had been the first sign of a government fightback after the army abandoned Goma on Tuesday to the M23 movement, widely thought to be backed by Rwanda.
Posted by: Pappy || 11/24/2012 00:00 || Comments || Link || E-Mail|| [6459 views] Top|| File under:
U.N. Wants to Use Drones in DR Congo Conflict
Do they, indeed. How... unexpected.
[An Nahar] The United Nations


...an international organization whose stated aims of facilitating interational security involves making sure that nobody with live ammo is offended unless it's a civilized country...


wants to use drones for the first time to monitor fighting in the eastern Democratic Republic of the Congo
...formerly the Congo Free State, Belgian Congo, Zaire, and who knows what else, not to be confused with the Brazzaville Congo or Republic of Congo, which is much smaller and much more (for Africa) stable. DRC gave the world Patrice Lumumba and Joseph Mobutu, followed by years of tedious civil war. Its principle industry seems to be the production of corpses. With a population of about 74 million it has lots of raw material...
, where Rwanda has been accused of aiding rebels, officials said Friday.


Drones are only "against international law" when we use them...


Peacekeeping chiefs have been in contact with the governments of DR Congo and of Rwanda about the sensitive move, which could set a precedent that would worry other United Nations members, diplomats said.

U.N. leaders are looking for ways to strengthen their peacekeeping mission in DR Congo, MONUSCO, where guerrillas from the M23 rebel movement have taken over much of mineral-rich North Kivu province.

U.N. experts say Rwanda and Uganda have sent troops and arms across the border. Both strongly deny the allegations.

The U.N. "is considering a range of ways to strengthen the capabilities of MONUSCO to protect civilians from the threat of

gang

s in the vast area of eastern DR Congo," U.N. peacekeeping

front man

Kieran Dwyer told AFP.

"Unarmed aerial vehicles, drones for monitoring the movements of

gang

s, are one tool we are considering," he said.

"Of course, we would do this carefully, in full cooperation with the government of the DR Congo, and trialing their most effective uses for information gathering to help implement our mandate to protect civilians."

"Ultimately, to introduce these, we would need the support of member states to equip the mission," Dwyer said.

While the drones would not halt the current M23 advance, the U.N. is also considering bringing in extra troops and redeploying its current force. U.N. leader
the ephemeral Ban Ki-moon


... of whom it can be said to his credit that he is not Kofi Annan...


is to recommend options to the U.N. Security Council soon.

MONUSCO currently has about 17,500 troops but could go up to about 19,500 under its Security Council mandate.

Posted by: Fred || 11/24/2012 00:00 || Comments || Link || E-Mail|| [6460 views] Top|| File under:
Sierra Leone's Koroma Re-Elected in Outright Poll Victory
[An Nahar] Sierra Leone's President Ernest Koroma swept to a second term Friday, winning 58 percent of votes in a poll that observers praised for its peacefulness and which focused on the nation's post-war recovery.

The 59-year-old incumbent triumphed over his main rival Julius Maada Bio of the Sierra Leone People's Party (SLPP) who trailed with 37.4 percent of votes.

And since he won more than 55 percent of the vote in the first round, the contest does not have to go to a second round.

The crucial test for the west African nation will be whether ex-military leader Bio accepts the outcome. During the vote, he alleged fraud and vowed that he would not let his supporters be cheated.

The country still bears the scars of a brutal 11-year civil conflict during which rebels chopped off the limbs of civilians during a campaign of terror. They bankrolled their army with the sale of so-called "blood diamonds".

National Elections Commission chief Christiana Thorpe said Koroma had won 1,314,881 votes to Bio's 837,517 in an election which had a massive 87.3 percent voter turnout.

The third runner-up was Charles Margai of the People's Movement for Democratic Change (PMDC) who won 1.3 percent of the vote.

Posted by: Fred || 11/24/2012 00:00 || Comments || Link || E-Mail|| [6461 views] Top|| File under:
Rebels run riot over chunk of Africa
How could a rebel band that started with just a few hundred men take over a huge chunk of Africa's biggest country, set presidents against each other and leave the UN reeling? Easily when it is the Democratic Republic of Congo, say analysts and diplomats, who blame a corrupt and disappearing army, alleged meddling by neighbouring Rwanda and a UN force with its wrists tied.

In just one week, M23 rebels have taken over most of DR Congo's North Kivu province, an area twice the size of Belgium and rich in diamonds, precious metals and minerals. The DR Congo army collapsed in the face of the rebel force, which had grown to an estimated 3000 by the time it moved on Goma. The army "simply melted away", said UN peacekeeping chief Herve Ladsous.

The UN mission in DR Congo is its biggest peacekeeping force with more than 17,000 troops, costing $1.4 billion a year, but its job is to protect civilians, not fight rebels. UN officials say there is no "direct evidence" Rwanda bolstered the rebels for this advance. But their suspicions were raised by the number of English-speaking officers at checkpoints on roads leading to strongholds of the French-speaking bandits, as well as how they were suddenly able to rout the DR Congo army.

UN leaders are encouraging Mr Kabila and Rwanda's President Paul Kagame to start political talks. "The DRC is the biggest country in Africa and it may just be that it is too big and complex a state to exist as a single, unified country," Peter Chalk, a senior political scientist at the Rand security research organisation, said.
Posted by: Pappy || 11/24/2012 00:00 || Comments || Link || E-Mail|| [6464 views] Top|| File under:
Caribbean-Latin America
For Rantburg's Sunday Morning Coffee Pot: Humberto Moreira's exculpation


Almost 51 weeks after the resignation of Partido Revolucionario Institucional (PRI) president and former governer Humberto Moreira, Felipe Calderon's own attorney general declares Moreira exculpated for criminal wrongdoing for his role in the massive acuisition of public debt while governor of Coahuila.

A year after his quest of exculpation began, and even after facing the hardest loss a father will ever face, the violent death of his son, Mexico's rumor mill is that Moreira may try to seek a new role in the government of president-elect Enrique Pena Nieto.

Rantburg correspondent Chris Covert looks back at Moreira and the circumstances of his travails since the Coahuila debt scandal began.
Posted by: badanov || 11/24/2012 00:00 || Comments || Link || E-Mail|| [6460 views] Top|| File under:
French Muslim plans 'mosque for gays'
Stay safe. You'll be in our prayers -- for those of us who pray -- and in our thoughts -- for those of us who don't.

Mohammed Ludovic Lutfi Zahed returned to France from the Hajj with a strange idea. After going on his pilgrimage, Zahed felt enlightened and decided he wanted to give something to his gay Muslim community in Paris: Opening a "mosque for gays."

He said, "In normal mosques, women have to sit in the back seats and wear a headscarf and gay men are afraid of both verbal and physical aggression. After performing the Hajj, I realized that a mosque for gays was a must for gay Muslims who want to perform their prayers."

During Hajj, women and men are not segregated. Both sexes crowd together during all the rituals of Hajj. When they are doing tawaaf (circling around Kaaba), men and women are all together.

Zahed, founder of association of Gay Muslims in France (HM2F), said he will use a Buddhist chapel where Friday prayers and gay marriages would be performed. He explained, "We will start with Friday prayers, but we will perform marriages afterwards."

Zahed is convinced that the mosque will help to fight against homophobia in Islam and Islamophobia within the gay community in France.
Posted by: ryuge || 11/24/2012 00:00 || Comments || Link || E-Mail|| [6465 views] Top|| File under:
Holy Roman Empire European Union budget talks collapse
[Washington Post] Following two days of divisive talks, leaders from 27 European Union nations on Friday failed to reach an agreement on their trillion-dollar budget.
"Boodle!"
"My boodle!"
"No, my boodle!"
The leaders met in Brussels to try to hammer out a strategic seven-year budget that aims, among other things, to spur economic activity in Europe's poorer regions.
"Boodle for Greece!"
"No! Boodle for Spain!"
"Boodle for Slovenia!"
The summit collapsed in failure following unresolved tensions in the bloc, largely between richer countries that are net contributors to the EU budget, and poorer ones that receive more cash than they pitch in. Unanimity is required for approval.


"Thhhhhp! No boodle for you!"


The EU Commission, the EU's executive arm, originally proposed a $1.3 trillion budget for 2014-2020 period, nearly a 5 percent increase compared with 2007-2013 budget. British Prime Minister David Cameron was the most prominent leader to argue for a smaller budget, saying that a rise was unacceptable at a time when countries were rolling out austerity cuts back home.
Posted by: Fred || 11/24/2012 00:00 || Comments || Link || E-Mail|| [6473 views] Top|| File under:
Science & Technology
Anonymous hacker behind Stratfor attack faces life in prison
Won't actually happen of course, but at least I can go to bed and dream about it.


A pretrial hearing in the case against accused LulzSec hacker Jeremy Hammond this week ended with the 27-year-old Chicago man being told he could be sentenced to life in prison for compromising the computers of Stratfor.

Judge Loretta Preska told Hammond in a Manhattan courtroom on Tuesday that he could be sentenced to serve anywhere from 360 months-to-life if convicted on all charges relating to last year's hack of Strategic Forecasting, or Stratfor, a global intelligence company whose servers were infiltrated by an offshoot of the hacktivist collective Anonymous.
Posted by: Glenmore || 11/24/2012 00:58 || Comments || Link || E-Mail|| [6469 views] Top|| File under:
Marijuana Use Causes Brain Damage Confirmed
Scientists have confirmed the long-held suspicion that frequent heavy marijuana use damage the brain's memory and learning capacity


Scientists have confirmed the long-held suspicion that frequent heavy marijuana use damages the brain's memory and learning capacity.

Australian researchers have showed for the first time that the earlier people start their marijuana habit, the worse the brain damage.

"Our results suggest that long-term cannabis use is hazardous to white matter in the developing brain. This was especially true for those who had started in adolescence, as we know the brain is still developing during this time," Lead researcher Dr. Marc Seal, from Melbourne's Murdoch Children's Research Institute said in a university release.

Scientists from MCRI, Melbourne University and Wollongong University compared MRI scans of the brain for 59 people who had been using marijuana for an average of 15 years to 33 healthy people who had never used the drug.


After measuring changes to the volume, strength and integrity of white matter in the brains of all participants, researchers found that long-term heavy cannabis users had disruptions in their white matter fibers.

The brain's white matter is responsible for information passed between different areas of grey matter within the nervous system, and unlike grey matter, which are the brain's thinking areas that peaks at age eight, white matter continues to develop as people age.

Seal and his team found that there was more than 80 percent reduction of white matter in the brains of users.

Additionally, researchers found that the average age of participants in the study started using cannabis when they were 16 years old, participants who started using the drug at a younger age like 10 or 11 had even more severe brain damage.


"This is the first study to demonstrate the age at which regular cannabis use begins is a key factor in determining the severity of the brain damage," Seal said, according to AAP.

He explained that marijuana interferes with naturally occurring cannabinoid receptors in the brain and by introducing external cannabinoids into a person's system it stops their white matter from maturing.

Researchers linked the significant changes in the white matter in the brain's hippocampus and commissural fibers, suggesting that long-term marijuana use may lead to memory impairment and deficits in learning and concentration ability.

"These people can have trouble learning new things and they are going to have trouble remembering things," Seal said.

"We don't know if the changes are irreversible but we do know that these changes are quite significant," he added.

Researchers said that the findings could not be explained by recreational drug and alcohol use. Researchers will monitor participants for the next two years to detect any further changes.

The latest findings add to results from previous smaller studies that showed that the brain's memory center, the hippocampus, shrunk in heavy marijuana users

Posted by: Au Auric || 11/24/2012 00:00 || Comments || Link || E-Mail|| [6483 views] Top|| File under:
Southeast Asia
Thai police fire tear gas at Bangkok anti-government rally
The Obama effect strikes again.


Police have used tear gas against thousands of protesters calling for the overthrow of the prime minister in the Thai capital, Bangkok.

At least 10,000 protesters gathered, demonstrating against the government of Yingluck Shinawatra, the sister of the deposed former prime minister.

The rally was organised by a group who accuse Ms Yingluck of being a puppet of her brother, Thaksin Shinawatra.

At least seven police officers were reported wounded in clashes.

Anti-riot police carrying plastic shields fired tear gas at protesters who tried to climb over concrete and barbed wire barriers blocking entry to the rally site, Bangkok's Royal Plaza, near the parliament.
Posted by: tipper || 11/24/2012 04:40 || Comments || Link || E-Mail|| [6464 views] Top|| File under:
Syria-Lebanon-Iran
Leb Army Command Says Pierre Hashash Arrested for 'Insulting Military Institution'
[An Nahar] The Army Command said on Friday that the arrest of rap artist and the former candidate to the parliamentary elections Pierre Hashash came after "his statements offended the military institution and its members".

"Hashash was placed in long-term storage
Yez got nuttin' on me, coppers! Nuttin'!
and questioned following statements he made on the eve of Independence Day," the army' statement explained, adding that he "incited others to attack the military institution and tarnish its reputation on social networking websites".

"Investigations have revealed that the detainee has outstanding charges against him and these are being examined by the competent court," the army said, explaining why Hashash is still under arrest to this day.

Hashash was beaten up by the army intelligence squad and arrested on Wednesday following a post he wrote on his Facebook page in which he criticized a roundabout holding Army Commander's name "for causing traffic jam" in Batroun city, LBCI reported.

His statement was soon replaced with a picture showing his blood stains on the steps of al-Batroun Serail stairs.

"Pierre was beaten up by army officers and his head was bleeding when he got arrested," Hashash's sister told LBCI.

"The Army Command is keen on preserving freedom of speech, but it will not tolerate any violations serving individuals at the expense of the higher national interest," the army's statement expressed.

Hashash rose to fame in 2005 when he presented his candidacy for the parliamentary elections in Batroun and accompanied his nomination with a sarcastic PR campaign that gained wide media attention and coverage.
Posted by: Fred || 11/24/2012 00:00 || Comments || Link || E-Mail|| [6464 views] Top|| File under:
Home Front: Culture Wars
Newlywed teacher, 28, charged with raping two underage students
h/t Instapundit


A newlywed teacher has been charged with rape after allegedly having underage sex with two of her students -- while also carrying on an affair with another teacher.

Stephanie Fletcher allegedly had sexual contact with her two victims during class breaks, study periods and in the school parking lot.

The 28-year-old is alleged to have sent the students, both aged 16, naked photos of herself and often performed oral sex on them when they met up in deserted classrooms.


So, how's all this business of (effectively) getting rid of male teachers working out?
Posted by: g(r)omgoru || 11/24/2012 00:56 || Comments || Link || E-Mail|| [6479 views] Top|| File under:
Who's in the News
32
[untagged]
6
TTP
4
Muslim Brotherhood
3
Arab Spring
2
Taliban
2
Lashkar e-Jhangvi
2
Govt of Syria
2
Govt of Pakistan
2
Jamaat-e-Islami
1
al-Qaeda in Pakistan
1
Boko Haram
1
Govt of Iran
1
Hamas
Bookmark
E-Mail Me
The Classics
The O Club
Rantburg Store
The Bloids
The Never-ending Story
Thugburg
Gulf War I
The Way We Were
Bio
Merry-Go-Blog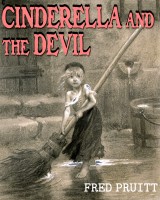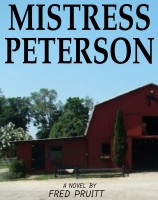 On Sale now!


A multi-volume chronology and reference guide set detailing three years of the Mexican Drug War between 2010 and 2012.

Rantburg.com and borderlandbeat.com correspondent and author Chris Covert presents his first non-fiction work detailing the drug and gang related violence in Mexico.

Chris gives us Mexican press dispatches of drug and gang war violence over three years, presented in a multi volume set intended to chronicle the death, violence and mayhem which has dominated Mexico for six years.
Click here for more information


Meet the Mods
In no particular order...


Steve White
Seafarious
Pappy
lotp
Scooter McGruder
john frum
tu3031
badanov
sherry
ryuge
GolfBravoUSMC
Bright Pebbles
trailing wife
Gloria
Fred
Besoeker
Glenmore
Frank G
3dc
Skidmark
Alaska Paul



Better than the average link...



Rantburg was assembled from recycled algorithms in the United States of America. No trees were destroyed in the production of this weblog. We did hurt some, though. Sorry.
54.80.173.217

Help keep the Burg running! Paypal: