-Lurid Crime Tales-
Man Stabbed At Redwood City Baptism Party
[San Francisco.CBS Local] A man was stabbed and another was arrested at a party celebrating a baptism in Redwood City on Saturday night, police said Monday.

Officers responded at 10:21 p.m. Saturday to a report of a fight in progress involving several people at Highland Community Club, located at 1665 Fernside St. They arrived and detained a suspect armed with a folding pocketknife as well as several other people involved in the altercation. Police then learned that a stabbing victim had been taken to a hospital.

The victim, a 24-year-old man, was stabbed in his lower abdomen and left forearm. He is expected to survive, according to police.

Investigators believe the victim and the suspect with the knife, later identified as Yazmani Moreno Ramirez, 28, got into an argument on the club's dance floor shortly before the altercation and stabbing. Ramirez apparently felt the victim had disrespected his wife, police Sgt. Sean Hart said.

Ramirez was booked into San Mateo County Jail on suspicion of assault with a deadly weapon, police said.
Posted by: Fred || 11/20/2012 00:00 || Comments || Link || E-Mail|| [6490 views] Top|| File under:
-Obits-
Former New Hampshire Sen. Warren Rudman dies at 82
Former Sen. Warren B. Rudman, who co-authored a ground-breaking budget balancing law, championed ethics and led a commission that predicted the danger of homeland terrorist attacks before 9/11, has died. He was 82.

He died Monday night, according to his Washington, D.C., firm, the Albright Stonebridge Group.

The feisty New Hampshire Republican went to the Senate in 1981 with a reputation as a tough prosecutor, and was called on by Senate leaders, and later by presidents of both parties, to tackle tough assignments.

He is perhaps most well-known from his Senate years as co-sponsor of the Gramm-Rudman-Hollings budget-cutting law. He left the Senate in 1993, frustrated that the law never reached its potential because Congress, President Ronald Reagan and the President George H.W. Bush played politics instead of insisting on spending cuts.
Posted by: Au Auric || 11/20/2012 11:29 || Comments || Link || E-Mail|| [6464 views] Top|| File under:
Africa Subsaharan
Congo rebels seize eastern city as U.N. forces look on
[Reuters] Rebels widely believed to be backed by Rwanda seized Goma in eastern Democratic Republic of the Congo
...formerly the Congo Free State, Belgian Congo, Zaire, and who knows what else, not to be confused with the Brazzaville Congo or Republic of Congo, which is much smaller and much more (for Africa) stable. DRC gave the world Patrice Lumumba and Joseph Mobutu, followed by years of tedious civil war. Its principle industry seems to be the production of corpses. With a population of about 74 million it has lots of raw material...
on Tuesday, parading past U.N. peacekeepers who gave up the battle for the frontier city of one million people.

Fighters from the M23 group entered Goma after days of

festivities

with U.N.-backed Congolese soldiers that forced tens of thousands of residents to flee, raising fears of human rights


...which are usually open to widely divergent definitions...


abuses in the sprawling lakeside city.

A senior U.N. source told

Rooters

that international peacekeepers gave up defending Goma after the Congolese troops evacuated under pressure from the advancing rebels.

"There is no army left in the town, not a soul... Once they were in the town what could we do? It could have been very serious for the population," he said asking not to be named.

Posted by: Fred || 11/20/2012 12:01 || Comments || Link || E-Mail|| [6466 views] Top|| File under:
DR Congo rejects M23 rebels' ultimatum to leave Goma
[BBC] The Democratic Republic of the Congo
...formerly the Congo Free State, Belgian Congo, Zaire, and who knows what else, not to be confused with the Brazzaville Congo or Republic of Congo, which is much smaller and much more (for Africa) stable. DRC gave the world Patrice Lumumba and Joseph Mobutu, followed by years of tedious civil war. Its principle industry seems to be the production of corpses. With a population of about 74 million it has lots of raw material...
's government has rejected an ultimatum by rebels to start talks, as fighting continues near the city of Goma.

Rwanda, which denies arming the rebels, has accused Congolese forces of deliberately firing into its territory.

The M23 rebels have advanced to within a few kilometres of Goma, the main city in eastern DR Congo, causing tens of thousands of residents to flee.

The rebels have given government troops 24 hours to withdraw from Goma.

The UN Security Council has condemned the rebel advance - the most serious since July in the resource-rich region.The UN is moving non-essential staff out of Goma as the rebels advance.

'Fictitious forces'
The BBC's Gabriel Gatehouse reports from Goma that the city is very tense. Soldiers have been taking up positions, while there has been firing at a roundabout in the city centre, he says.

One resident told the BBC they felt "abandoned" by UN peacekeepers.

"At least yesterday [Sunday], we could see UN helicopters bombing, fighting. But nothing today [Monday]," he said. "We can hear shooting at the airport. We are fleeing not knowing where to go."

Rwandan General Joseph Nzabamwita told the AFP news agency that DR Congo had used T55 tanks and mortar bombs to fire at the area around the airport in the border town of Gisenyi.

"Rwanda is exercising restraint as of now... We are concentrating on evacuating the affected population as we continue to assess the situation," he said.

The Rwandan authorities said they had not responded to the fire, although local sources in Goma reported at least two

kaboom

s from ordnance apparently coming from the direction of Gisenyi, on the Rwandan side of the border, our correspondent says.
Posted by: Fred || 11/20/2012 00:00 || Comments || Link || E-Mail|| [6463 views] Top|| File under:
Bangladesh
Give me another chance to serve
[Bangla Daily Star] BNP Chairperson
Khaleda Zia
Three-term PM of Bangla, widow of deceased dictator Ziaur Rahman, head of the Bangla Nationalist Party, an apparent magnet for corruption ...
yesterday sought public support for another term in power, pledging a facelift of the country through massive development work.

"Give me one more chance. I will give the country a facelift through massive development work and will make it free of corruption," she told a rally at Bangabandhu Park in Barisal city organised by the BNP-led 18-party alliance.

"If I fail to do that, I'm giving you my word, I'll accept any punishment," added the former premier.

The opposition alliance has been campaigning for the restoration of the recently-abolished caretaker government system to oversee the general elections.

In an apparent reference to the allies of the Awami League in the ruling grand alliance government, Khaleda said, "Come out of the control of thieves. Otherwise, you will also have to shoulder the responsibility of its (government's) failures and corruption."

The opposition leader said no election would be allowed to take place under the Awami League government. "The election will be held only under a non-partisan and neutral government."

She alleged that the Awami League had done nothing for the welfare of the people. "Have a look and see the call of people. They want an election under a non-party and neutral government," Khaleda said.

Posted by: Fred || 11/20/2012 00:00 || Comments || Link || E-Mail|| [6470 views] Top|| File under:
Caribbean-Latin America
Colombia's FARC Announce Cease-Fire, Begin Peace Talks
[VOA News] Colombia's leftist FARC rebels announced a two-month unilateral cease-fire, as representatives of the group and Colombia's government met in Havana for talks aimed at ending Latin America's longest insurgency.


Revolutionary Armed Forces of Colombia
FARC or FARC-EP, is either a Marxist-Leninist revolutionary guerrilla organization or a

narco mob

based in Colombia. It claims to represent the rural poor in a struggle against Colombia's wealthier classes, and opposes United States influence in Colombia, neo-imperialism, monopolization of natural resources by multinational corporations, and the usual raft of complaints. It funds itself principally through ransom kidnappings, taxation of the drug trade, extortion, shakedowns, and donations. It has lately begun calling itself Bolivarian and is greatly admired by Venezuela's President-for-Life Chavez, who seemingly fantasizes about living in the woods and kidnapping people himself. He provides FARC with safe areas along the border.
said it would halt all military operations and acts of sabotage starting at midnight Monday and running through January 20.

FARC's lead negotiator, Ivan Marquez, said the move was aimed at strengthening the "climate of understanding" needed for the talks.

There was no immediate response to the cease-fire announcement from the Colombian government, which has ruled out halting military operations during the talks.

The talks that began last month in Norway are the first since 2002.

Colombian government officials say they want to reach an agreement with the rebels in a matter of months, not years.

Negotiators are reported to be focusing on a five-point agenda -- land reform, the potential political rights of the rebel group once a peace agenda is signed, the illegal drug trade, disarmament, and compensation for conflict victims.

Posted by: Fred || 11/20/2012 00:00 || Comments || Link || E-Mail|| [6472 views] Top|| File under:
Google's Android is Eating Apple's Lunch
[An Nahar] Smartphones and tablets powered by Google's Android software are devouring the mobile gadget market, eating into Apple's turf by feeding appetites for innovation and low prices, analysts say.

The Android operating system powered nearly three out of four smartphones shipped worldwide in the recently ended quarter as the mobile platform dominated the market, according to industry trackers at IDC.

"Android has been one of the primary growth engines of the smartphone market since it was launched in 2008," said IDC's mobile phones research manager Ramon Llamas. "In every year since then, Android has effectively outpaced the market and taken market share from the competition."

In tablets, Apple's market share has fallen to just over 50 percent from 65 percent in the second quarter as Android devices gain ground, according to IDC figures.

"Having a lot of people building a lot of things covering a lot of price points with multiple brands in multiple places makes a big difference," said NPD Group analyst Stephen Baker. "Variety is strength when it comes to moving units."

Android smartphones shipments surged to 136 million, topping those in the same three-month period last year by slightly more than 90 percent, IDC reported. Samsung's Galaxy S3 overtook Apple's iPhone 4S in the third quarter to give the South Korean firm the world's best-selling smartphone model for the first time ever, according to research firm Strategy Analytics.
Posted by: Fred || 11/20/2012 00:00 || Comments || Link || E-Mail|| [6484 views] Top|| File under:
The Twinkie: Will it return as a Mexican expat?
[News.Yahoo] The announcement that Hostess Brands would shutter and liquidate its 33 bakeries -- including its Twinkie-making plant in Illinois -- sparked a fevered Boomer nostalgia ironically belied by the fact that it's been years since most people have bit into that impossibly long-lasting and sticky-sweet miracle of artificial confectionery. (Today, about 12 percent of US households buy Twinkies, down from 15 percent in 2004.)

But news that Twinkie bars are now selling at gold bar prices on eBay hints at opportunity: In fact, global firms are already lining up to bid on the iconic brand names -- Ding Dongs, Ho Ho's, Wonder Bread, Drake's -- in order to prepare many, if not all, for reissue.

The brands "most likely will be purchased by a competitor that will bolt the additional sales to a more efficient delivery system," David Pauker, a food industry restructuring specialist, tells Reuters. "The company itself won't survive."
Posted by: Fred || 11/20/2012 00:00 || Comments || Link || E-Mail|| [6490 views] Top|| File under:
Europe
Hollande's popularity hits new low as economic strains persist
[Xinhua] French President Francois Hollande's approval ratings continued to fall for a sixth consecutive month, adding more pressure on the Socialist leader to bring wealth and jobs for Europe's struggling key powerhouse, a survey showed on Sunday.

An Ifop poll for the weekly Le Journal de Dimanche showed Hollande's popularity fell by one point from a month earlier to 41 percent in November.

At his first major press meeting earlier this week, Hollande asked the French people to judge him on his long-term bid to address the country's economic and financial problems.

"The only question that matters is not the state of public opinion today, it is the state of France in five years. My mission is simple: growth, recovery and fight against the unemployment, and it is on these results, these results alone, I ask to be judged by the French," the president said.
Posted by: Fred || 11/20/2012 00:00 || Comments || Link || E-Mail|| [6517 views] Top|| File under:
India-Pakistan
Pakistani court dismisses blasphemy case against Christian girl
[LA Times] A Pak court on Tuesday dismissed charges against a Christian girl accused of desecrating the Koran, ending a case that had cast a spotlight on the country's controversial blasphemy law and renewed questions about the treatment of minorities.


I give her a year until some devout fellow bumps her off.


The Islamabad High Court concluded there was no evidence to support allegations that Rimsha Masih, 14, had ripped pages from the Koran on Aug. 16 and burned them, said one of her lawyers, Akmal Waheed Bhatti.


That's what Christians do, isn't it? Rip pages from the Koran, I mean. That's why Pakistain needs blasphemy laws, just to keep it under control.


Rimsha spent three weeks in jail but was later freed on bail after police came across evidence they say shows

a holy man

at a mosque in her neighborhood had ripped pages from a copy of the Koran and planted them in a bag of ashes and trash that the girl was taking to a garbage bin.


Which you would think would make the holy man liable for blasphemy. But there's probably not enough evidence, is there? You'd need three adult, devout Moslem men to make the charge stick.


The

holy man

, Khalid Chishti, now faces charges of fabricating evidence against Rimsha. Chishti was among the group of

Mohammedan

s in Rimsha's neighborhood who claimed she had violated the blasphemy law. He is free on bail and awaiting trial.


Keep in mind that one of the witnesses against him has already recanted his testimony. Doubtless any others are examining their consciences and looking under their cars before getting in. And keeping an ear out for the sound of cycles of violence approaching.


"We were on firm ground because there were no witnesses to back up the charges," Bhatti said. "It was a fabricated story."

Posted by: Fred || 11/20/2012 12:10 || Comments || Link || E-Mail|| [6485 views] Top|| File under: Govt of Pakistan
Unable to trace auto-thieves, police are now after receivers
[Dawn] After years of frustrating operations trying to catch car thieves, the police are now focusing on the "receivers", middle men who deal in sale and purchase of stolen vehicles.

The police believe that the change in tactic will help recover a large number of stolen vehicles and decrease incidents of theft.

In a

presser

last Thursday, Inspector General of Police (IGP) Bani Amin Khan announced that the Anti-Car Lifting Cell (ACLC) had been able to trace receivers across Khyber-Pakhtunkhwa


... formerly NWFP, still Terrorism Central...


, and raids had been carried out to arrest the culprits from Batgram to Dera Ismail Khan


... the Pearl of Pashtunistan ...


The IGP said the Crime Investigation Agency (CIA) and the ACLC were now under the supervision of "capable and well-reputed officers".
Posted by: Fred || 11/20/2012 00:00 || Comments || Link || E-Mail|| [6467 views] Top|| File under: Govt of Pakistan
International-UN-NGOs
Climate Change panel chief says 'not invited to COP18'
The Intergovernmental Panel on Climate Change (IPCC) will not be attending the upcoming United Nations Climate Change Conference (COP18/CMP8) in Doha, chairman Dr Rajendra K Pachauri has said.

"For the first time in the 18 years of COP, the IPCC will not be attending, because we have not been invited," he told Gulf Times in Doha.

COP18 is to be held from November 26 to December 7.

The IPCC, which shared the 2007 Nobel Peace Prize with Al Gore, former vice president of the US and environmental activist, is the leading international body for the assessment of climate change. Currently 195 countries are members.

Dr Pachauri first hinted about his 'anticipated absence' at COP18, while speaking at the opening session of the International Conference on Food Security in Dry Lands (FSDL) on Wednesday at Qatar University.

Later, he told Gulf Times he did not know why the IPCC has not been invited to COP18, something that has happened never before.

"I don't know what it is. The executive secretary of the climate change secretariat has to decide. I have attended every COP and the chairman of the IPCC addresses the COP in the opening session," he explained.


Maybe you've got BO? Sometimes even your best friends won't tell you as they say in the ads.


The IPCC was established by the United Nations Environment Programme and the World Meteorological Organisation in 1988 to provide the world with a clear scientific view on the current state of knowledge in climate change and its potential environmental and socio-economic impacts.
Posted by: tipper || 11/20/2012 04:09 || Comments || Link || E-Mail|| [6467 views] Top|| File under:
World Toilet Day: Why don't you give a shit?
[Dawn] The problem with 'human waste' is that it has become a much sanitised term and does not do justice to this story that follows. Even faeces, when used in connection with the digestive tract, somehow give the impression that a reference is being made about animals; or it may give a more scientific cover of putting the ugly issue well under wraps of medicine. On the other hand, the use of the more unsavoury four-letter word makes one look uncivilised.

So how does one talk about poop and pee without the glowers, grimaces, frowns and still make it a serious issue worth including in a conversation concerning sustainable development?

Singaporean businessman Jack Sim who founded the World Toilet Organization in 2001, to bring attention to the lack of sanitation in developing countries, said in TED Talk held in Taipei, in September, this year : "What we don't discuss, we can't improve". Twelve years since, there has been a groundswell of global movement around the issue.

This year, on November 19, events will be taking place to break toilet taboos and highlight the struggle for dignified sanitation for a staggering 2.6 billion people without access to a clean, private toilet and 1.2 billion people (17 per cent of the global population) who practice open defecation. The theme of the campaign put together by the Water Supply and Sanitation Collaborative Council (WSSCC) and the World Toilet Organization (WTO) this year is: "I give a shit, do you?"
Posted by: Fred || 11/20/2012 00:00 || Comments || Link || E-Mail|| [6486 views] Top|| File under:
Southeast Asia
Barack Obama warned: don't be lured by Burma 'mirage of success'
Aung San Suu Kyi has warned Barack Obama not to be "lured by a mirage of success", as he became the first ever sitting US president to visit the onetime pariah state. Ms Suu Kyi, who welcomed Mr Obama at her home in Rangoon, said that "difficult years" still lie ahead for Burma

"I say difficult because the most difficult time in any transition is when we think that success is in sight. Then we have to be very careful that we are not lured by a mirage of success," she said.

The White House has already come under fire from human rights groups for agreeing to visit Burma in the aftermath of deadly clashes between the Muslim Rohingya minority and the Buddhist majority in western Burma, and while hundreds of political prisoners remain in jail. On Monday, the Burmese authorities announced the release of a further 66 political detainees, but the opposition National League for Democracy estimate that at least 180 more are still imprisoned.

Washington was insistent that President Obama's six hour trip be confined to Rangoon, and not the new capital of Naypyidaw, which was created by the former military junta that ran Burma.

Yet as well as announcing £107 million in aid to the country and praising its "remarkable journey" since the reform process began in 2010, the President appeared to reward the Burmese government further by referring to the country as Myanmar during his meeting with Burma's President Thein Sein. Later, he began his afternoon speech at Rangoon University by saying "Hello Myanmar" in Burmese. Myanmar is the name given to the country when the generals were still in power, and is still not used by either Washington or the UK, who continue to refer to the country as Burma. Subsequently, President Obama described his use of 'Myanmar' as a "diplomatic courtesy". But the President's speech did call for an end to the sectarian violence in western Burma's Rakhine State.

"For the sake of this country's future, it is necessary to stop the violence," said President Obama. He went on to hint at the need for changes to Burma's restrictive nationality laws that render the Rohingya stateless.

"Only the people of this country can define what it means to be a citizen of this country is," he said. "But I have confidence that as you do that you can draw on this diversity as a strength and not a weakness."

There was no direct call, though, for the release of the remaining political prisoners. But the President did speak of "a future where one prisoner of conscience is one too many."

The choice of the Convocation Hall at Rangoon University for President Obama's speech was highly symbolic. The university was at the centre of the 1988 pro-democracy student protests that were crushed by the military junta and led to the country being treated as a pariah state for over two decades.

Before his speech, the President met a number of activists from the 1988 generation. "I asked him to help promote the capacity of the young generation in terms of educating them about democracy. I was impressed by Obama. He listened carefully and said he would do what he could," Myo Yan Naung Thein, a 1988 student leader who was imprisoned for almost a decade, told The Daily Telegraph.

But President Obama's remarks to an audience of around 1,500 people were greeted politely rather than with rapturous applause. His frequent extolling of the United States as a model for Burma to follow was not appreciated by all the audience.

"I didn't like the speech too much. Our country has changed a lot since the start of the reforms. He doesn't seem to think that. He wants us to follow the example of the US, but we need to find our own way," said Phyo Si Thar, a 22-year-old student from Burma's Maritime University. Yet even critics of his speech conceded that President Obama's whirlwind trip has energised the country. Thousands of people lined the roads near the airport for his arrival Monday morning.

In a stark contrast to his relaxed approach towards Burma, President Obama was highly critical of Cambodia's poor record on human rights after he flew into the capital Phnom Penh late Monday afternoon ahead of tomorrow's (Tuesday) East Asia Summit. In what was described as a 'tense' meeting, President Obama pressed Cambodia's increasingly authoritarian Prime Minister Hun Sen on the need for free and fair elections and the release of political prisoners, according to deputy National Security Advisor Ben Rhodes.
Posted by: Au Auric || 11/20/2012 00:12 || Comments || Link || E-Mail|| [6485 views] Top|| File under:
Home Front: Culture Wars
San Francisco set to vote on ban on public nudity, except at 'gay pride' events
The pendulum of the sexual revolution may be swinging slightly back toward sanity in San Francisco, as the city is set to vote on a new law that may bar public nudity – except at the city's gay pride march and other events covered by permit.

The ordinance, introduced by Supervisor Scott Wiener who oversees the city's homosexual Castro District, would make it illegal for any adult and most children to "expose his or her genitals, perineum, or anal region" in public.

The behavior of some naturists at the district's public plaza pushed Wiener over the edge.

"There's always been occasional public nudity in San Francisco. Over the last two years it's gone from being this quirky, occasional thing to an obnoxious, over-the-top thing," Wiener said.

"A lot of people who live in the neighborhood are just sick of the fact that seven days a week there are men taking their pants off and displaying their genitals on our sidewalks and plaza."

"There is definitely a place for public nudity, but the place is not out all over our neighborhoods," he told Fox News.

The behavior of the plaza nudists disturbed others who enjoy baring it all in the Bay area.

McCray Winpsett, 37, told the Associated Press, "A few lewd exhibitionists are really ruining it for the rest of us."

The city's nudists have preemptively filed a federal lawsuit to block the measure, should it become law. Their lawyer, Christopher DiEdoard – who now goes by "Christina" – declared last week it was time "for us to return to real San Francisco values!"

If adopted, the new law would not mean public nudity would disappear, particularly from the city's homosexual and sado-masochistic events, which are noted for lewd conduct.

"Gay pride is inseparable from genital liberation," Catholic League President Bill Donohue said in an e-mail statement. "The law being considered would still allow these men to go naked at the annual gay pride parade, and at the Folsom Street Fair; the latter event is marked by naked homosexuals who whip each other in the street."

The city's Board of Supervisors will vote on the measure tomorrow night.

Last year the city passed an ordinance requiring nudists to place some barrier between their bottoms and chairs or seats in public places.

Posted by: Au Auric || 11/20/2012 00:04 || Comments || Link || E-Mail|| [6474 views] Top|| File under:
Who's in the News
43
[untagged]
6
Govt of Pakistan
4
Hamas
3
Hezbollah
2
Jamaat-e-Islami
1
Arab Spring
1
al-Qaeda in North Africa
1
al-Qaeda
1
Islamic Jihad
1
Moro Islamic Liberation Front
1
PLO
1
Salafists
1
al-Qaeda in Pakistan
1
TTP
1
al-Shabaab
Bookmark
E-Mail Me
The Classics
The O Club
Rantburg Store
The Bloids
The Never-ending Story
Thugburg
Gulf War I
The Way We Were
Bio
Merry-Go-Blog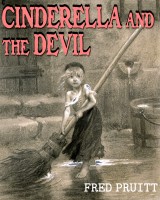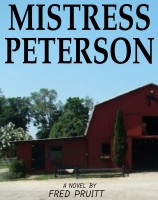 On Sale now!


A multi-volume chronology and reference guide set detailing three years of the Mexican Drug War between 2010 and 2012.

Rantburg.com and borderlandbeat.com correspondent and author Chris Covert presents his first non-fiction work detailing the drug and gang related violence in Mexico.

Chris gives us Mexican press dispatches of drug and gang war violence over three years, presented in a multi volume set intended to chronicle the death, violence and mayhem which has dominated Mexico for six years.
Click here for more information


Meet the Mods
In no particular order...


Steve White
Seafarious
Pappy
lotp
Scooter McGruder
john frum
tu3031
badanov
sherry
ryuge
GolfBravoUSMC
Bright Pebbles
trailing wife
Gloria
Fred
Besoeker
Glenmore
Frank G
3dc
Skidmark
Alaska Paul



Better than the average link...



Rantburg was assembled from recycled algorithms in the United States of America. No trees were destroyed in the production of this weblog. We did hurt some, though. Sorry.
35.153.166.111

Help keep the Burg running! Paypal: