-Lurid Crime Tales-
Burglar Leaves Behind His Car, Evidence And Photos Of Himself
[Los Angeles.CBSLocal] Detectives are looking for a man who botched a residential burglary in Arleta, leaving behind his car, evidence and photos of himself.

Police have identified Miguel Luna, 25, as the man who kicked in the front door of a home in the 10500 block of Sharp Avenue on Tuesday, Los Angeles police said.

KNX 1070′s Pete Demetriou reports authorities say Luna chose the house despite several posted surveillance security signs.

"He kicked in the door of the home near high noon, leaving his footprint below the door knob. He began ransacking a bedroom, not realizing the owner was asleep in another room," Lt. Paul Vernon said.

Luna was confronted by the homeowner and begged him not to call authorities, claiming he was a friend of of the owner's daughter.
"My daughter? I got a daughter? When did that happen?"
"The owner finally chased him out of the home, picked up a hoe from the yard, and hit Luna over the head," said Vernon.

Luna was knocked unconscious for a short time before he got up and walked away, leaving his 1989 Honda in the victim's driveway, full of items stolen from the home.

The attempted burglary was caught on the home's surveillance system.

"This crime scene was really a study in how to get caught," Vernon explained. "Every manner of evidence was present: video surveillance, blood DNA from the hoe, pictures on the iPad, footprint on the door, a traffic citation with signature, a car, finger prints, and eyewitness identification."


Remember, guys, Darwin always wins.
Posted by: Fred || 11/19/2012 00:00 || Comments || Link || E-Mail|| [6460 views] Top|| File under:
Africa Subsaharan
UN helicopters pound DR Congo rebels to defend airport
[Daily Nation (Kenya)] UN attack helicopters fired cannons and rockets at rebels in eastern Democratic Republic of the Congo
...formerly the Congo Free State, Belgian Congo, Zaire, and who knows what else, not to be confused with the Brazzaville Congo or Republic of Congo, which is much smaller and much more (for Africa) stable. DRC gave the world Patrice Lumumba and Joseph Mobutu, followed by years of tedious civil war. Its principle industry seems to be the production of corpses. With a population of about 74 million it has lots of raw material...
on Sunday but could not stop an advance on the key city of Goma, a UN

front man

said.

"The situation in Goma is extremely tense. There is a real threat that the city could fall into the M23's hands," UN peacekeeping

front man

Kieran Dwyer said.

M23 rebels are now near Goma airport where UN forces and the DR Congo army are "defending," while tens of thousands of civilians have fled the conflict zone, Dwyer added.

About 625 UN expatriate workers have been grouped at special protection points across the city, Dwyer said. UN peacekeepers in 17 "quick reaction units" have been deployed across Goma.

Goma is the capital of Nord Kivu province where the M23 mutiny was launched in April. UN experts and the DR Congo government say the group has backing from neighbouring Rwanda, which denies the charge.

According to UN sources in the region, many government soldiers and civilians have fled Goma, which is at the heart of a major mineral producing region.

The UN peacekeeping mission, MONUSCO, has been backing the army "to protect civilians and in self-defense, including carrying out sorties and firing from attack helicopter missions that have fired rockets and cannon rounds," Dwyer said.

Posted by: Fred || 11/19/2012 00:00 || Comments || Link || E-Mail|| [6459 views] Top|| File under:
DR Congo rebels say they are at Goma's 'door'
[Daily Nation (Kenya)] Republic of Congo said Sunday they have reached the "door" of the regional capital Goma.

The DR Congolese army said meanwhile that fighting between its troops and rebels has reached a displaced people's camp near Goma, a claim the rebels denied.

Rebel

front man

Lieutenant Colonel Vianney Kazarama told AFP that the M23 rebel movement had reached Kibati, which is five kilometres (three miles) from Goma.

"We're at the door... We are not in the city of Goma. It's not our ambition to take Goma. Nevertheless if (President Joseph) Kabila's army attacks us, we will pursue the enemy until it is repelled very far from Goma," Kazarama said.

No comment on the rebel claim could be obtained from the army.

But an army intelligence colonel told AFP on condition of anonymity that fighting between government troops and rebels had reached the displaced people's camp in Kanyarucinya, which is some 10 kilometres from Goma.

Posted by: Fred || 11/19/2012 00:00 || Comments || Link || E-Mail|| [6457 views] Top|| File under:
Britain
56% of Britons would vote to quit European Union
Results of survey will make sobering reading for leaders of three major parties, as PM prepares for crucial meeting on EU budget.

Well over half of British voters now want to leave the European Union, according to an opinion poll that shows anti-EU sentiment is sweeping through all three main political parties.

The Opinium/Observer survey finds that 56% of people would probably or definitely vote for the UK to go it alone if they were offered the choice in a referendum. About 68% of Conservative voters want to leave the EU, against 24% who want to remain; 44% of Labour voters would probably choose to get out, against 39% who would back staying in, while some 39% of Liberal Democrats would probably or definitely vote to get out, compared with 47% who would prefer to remain in the EU.

The findings will make sobering reading for all three major parties, which are at risk of losing support to the buoyant anti-EU party Ukip -- now two points ahead of the Lib Dems on 10%.

Overall just 28% of likely voters think the EU is a "good thing" while 45% think it is a "bad thing". The 18-34 age group is the only one in which there is a clear majority backing the EU, with 44% saying membership is good, against 25%.

The poll will pile yet more pressure on David Cameron to negotiate a tough deal on the EU budget as he prepares for a Brussels summit, beginning on Thursday, at which EU leaders will attempt to hammer out a financial deal for the union for the seven years from 2014.

The prime minister's problems deepened on Saturday when one of the ringleaders of a recent Commons rebellion on EU financing, the Eurosceptic MP Mark Reckless, predicted an even bigger revolt if Cameron returned from Brussels without having negotiated a real-terms cut in EU spending, or wielded a veto.
Posted by: Au Auric || 11/19/2012 01:11 || Comments || Link || E-Mail|| [6461 views] Top|| File under:
Science & Technology
Marine Corps forms squadron to fly the new next-generation strike fighter jet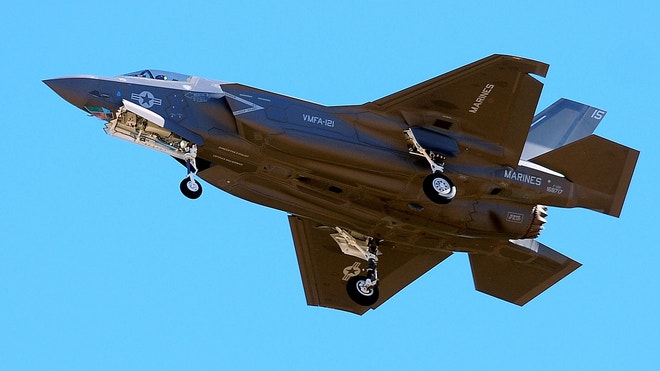 The Marine Corps is forming the first squadron of pilots to fly the next-generation strike fighter jet, months after lawmakers raised concern that there was a rush to end the testing of an aircraft hit with technical problems.

So far two veteran pilots of the 3rd Marine Aircraft Wing have been trained to fly the F-35B. They are becoming the first members of the Marine Fighter Attack Squadron 121 that will debut at a ceremony Tuesday at the Marine Corps Air Station in Yuma, Ariz.

The first F-35B arrived Friday and 15 more are slated to arrive over the next year. The Defense Department has pumped a half a billion dollars into upgrading the facilities, hangars and runways at the base to make way for the next-generation fighter jet, officials said.

The pilots of the new squadron are expected to fly the aircraft by year's end.

Posted by: GolfBravoUSMC || 11/19/2012 13:27 || Comments || Link || E-Mail|| [6465 views] Top|| File under:
Southeast Asia
Obama in Burma, Says Trip Not Endorsement of Government
President Barack Obama has arrived in Burma, becoming the first American sitting president to visit the Southeast Asian country.

Mr. Obama is scheduled to meet with both Burmese President Thein Sein and Aung San Suu Kyi, the nation's leading democracy activist, who has been free only since 2010 after 15 years of detention or house arrest.

President Obama has said his trip to Burma does not represent an endorsement of the government, but is rather an acknowledgement of the political reform process under way in the country.

The president said there has been a stated commitment to further political reform in Burma, which he says deserves encouragement.

"But I do not think anybody is under any illusion that Burma has arrived, that they are where they need to be," said the president. "On the other hand if we waited to engage until they had achieved a perfect democracy, my suspicion is we would be waiting an awful long time."

He said the goal of his visit is to highlight the progress that has been made, and also to address the steps Burma needs to take in the future.

The trip underscores Mr. Obama's increased focus on Asia as he tries to fulfill his pledge to strengthen the U.S. economy during his second four-year term in office. The Obama administration has said American foreign policy and engagement will "pivot" toward Asia in the future.

The Burmese government has recently begun making democratic reforms, but some human-rights groups have cautioned that it is not yet a fully free country.

The U.S.-based rights group Human Rights Watch told VOA the president should have waited to travel to Burma until the country makes more progress in restoring basic freedoms.

Mr. Obama also is attending a meeting of regional leaders from ASEAN in Cambodia, another destination where he is expected to raise concerns about long-standing human-rights problems. The president is expected to urge Cambodian Prime Minister Hun Sen to hold free and fair elections and end land seizures.

Mr. Obama spoke in Bangkok during a news conference with Thai Prime Minister Yingluck Shinawatra Sunday. Thailand was the first stop on a three-nation Asian visit in his first overseas trip since winning re-election nearly two weeks ago.
Posted by: Au Auric || 11/19/2012 00:27 || Comments || Link || E-Mail|| [6459 views] Top|| File under:
Obama Reaffirms Close Links with Thailand, Previews Burma Visit
In Bangkok, President Barack Obama
My friends, we live in the greatest nation in the history of the world. I hope you'll join with me as we try to change it...
and Thai Prime Minister Yingluck Shinawatra have reaffirmed close relations between the United States and Thailand.

After a visit to a royal monastery and symbol of Thailand's Buddhist religion and culture, Obama and Secretary of State Hillary Clinton went to a hospital in Bangkok for an audience with ailing Thai king Bhumibol Adulyadej.

At 85, the king is a powerful unifying influence for the Thai people through decades of political upheaval, including military coups and a political crisis in 2010.

After bilateral talks, Obama and Prime Minister Yingluck Shinawatra used a news conference to reflect on nearly 180 years of diplomatic relations, and reaffirm deep political, economic and security links.

Thailand democracy

As in the United States, the president said, democracy is something that needs continuing work.

"What you are seeing here in Thailand is a democratically-elected prime minister, who is committed to democracy, committed to rule of law, committed to freedom of speech and the press and assembly," said Obama. "But obviously what is true in Thailand, as is true in America, is that all citizens have to remain vigilant and there is always improvement to be made."

The Thai prime minister said her government is committed to national reconciliation and stable democracy.

"The destination of us [Thailand] is the stability of democracy, because we believe it will be the fundamental of economic growth in the future," she said. "So, the destination to go with that vision is national reconciliation."

​​​​Obama said it is "no accident" that Asia and oldest U.S. Asian ally Thailand were his first overseas stops since being re-elected. He said the Asia-Pacific region will shape U.S. security and prosperity and is critical to creating jobs and opportunity for Americans.
Posted by: Au Auric || 11/19/2012 00:00 || Comments || Link || E-Mail|| [6460 views] Top|| File under:
Home Front: Culture Wars
NYC government steps on Sandy victims.
First Sandy knocked them down.

Now, the Buildings Department is kicking them.

Dozens of homeowners in storm-thrashed parts of the city have been slapped with violations threatening criminal prosecution if they don't get their properties fixed up, sources said yesterday.

The violations -- many in Breezy Point, where Superstorm Sandy wreaked havoc and left thousands without power or heat -- shocked homeowners who are still trying to figure out how to get their homes and lives back on track.

"This is absolutely disgraceful!" fumed state Sen. Tony Avella, who receive multiple calls about the issue from his constituents in Queens.

"For the city to be going around issuing these notices and violations while people still have trees on their houses -- most people are just in shock."

Buildings spokesman Tony Sclafani said the violations don't carry monetary penalties and are being used by the city to keep track of storm damage.

"These violations are issued by the department as a way to record the conditions at the location," he explained.


They couldn't use a notebook or a database?


Still, City Councilman Mark Weprin, who represents parts of Queens, was furious.

"It was certainly upsetting for a lot of people because it put salt in their wounds," said Weprin, who received several calls from his constituents. "People were upset they got them.

"They're still waiting for insurance companies to come up, looking for contractors to come out -- it would be impossible not to have these violations. The language on these violations were very poorly chosen and scared people," the councilman added. "That's adding insult to injury."

A Buildings Department source said 900 houses in all the affected areas across the city got the notices. Of those houses, some 200 will have be torn down by the city in the coming weeks.


You get the government you vote for and deserve. Enjoy!
Posted by: DarthVader || 11/19/2012 10:50 || Comments || Link || E-Mail|| [6461 views] Top|| File under:
Los Angeles Demonstrators Clash Over Renewed Middle East Violence
Police in riot gear quelled scuffling between pro-Israel and pro-Muslim demonstrators on Sunday outside the Federal Building during a protest over renewed violence in the Middle East.

About 40 officers stood on the south side of Wilshire where protesters blocked traffic at Veteran Avenue as hundreds of demonstrators waved Israeli and American flags on one side of the street and a smaller number of pro-Palestinian demonstrators stood on the other.

"My family is over there. They have to sit in shelters. And they're very stressed out, but unfortunately the world doesn't realize this is a day to day reality, "said Noa Tishby, the founder of Act for Israel, a non-profit group representing Israel's interests through the use of new media.

The demonstrations were held in response to renewed violence as Israel launched rockets on Gaza in response to attacks by Hamas on Israel.

The Hamas attacks were in retaliation for the assassination of a top Hamas military leader.

"Palestinians are struggling for liberation," said Sophia Azeb, of the group Palestinian Women of Southern California. "They're struggling for equality. They're struggling for their basic human rights, which are being violated again and again. "

At one point during Sunday's protest, police were prompted to go into tactical alert, the Los Angeles Police Department said. A freeway offramp on the northbound San Diego Freeway at Wilshire was temporarily closed.

Sunday's demonstration was the latest to take place in Los Angeles.

Demonstrators sympathetic to both sides of the conflict gathered Thursday night near the Israeli Consulate on Wilshire Boulevard.
Posted by: Au Auric || 11/19/2012 01:01 || Comments || Link || E-Mail|| [6460 views] Top|| File under:
Who's in the News
33
[untagged]
4
Hamas
2
Govt of Syria
2
Boko Haram
2
Jamaat-e-Islami
1
Govt of Iran
1
al-Shabaab
1
al-Qaeda in Arabia
1
TTP
1
Lashkar e-Jhangvi
1
Palestinian Authority
1
Ansar Dine
1
Thai Insurgency
Bookmark
E-Mail Me
The Classics
The O Club
Rantburg Store
The Bloids
The Never-ending Story
Thugburg
Gulf War I
The Way We Were
Bio
Merry-Go-Blog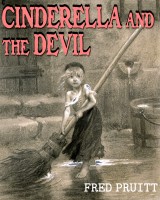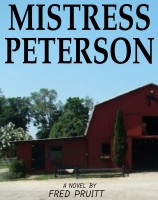 On Sale now!


A multi-volume chronology and reference guide set detailing three years of the Mexican Drug War between 2010 and 2012.

Rantburg.com and borderlandbeat.com correspondent and author Chris Covert presents his first non-fiction work detailing the drug and gang related violence in Mexico.

Chris gives us Mexican press dispatches of drug and gang war violence over three years, presented in a multi volume set intended to chronicle the death, violence and mayhem which has dominated Mexico for six years.
Click here for more information


Meet the Mods
In no particular order...


Steve White
Seafarious
Pappy
lotp
Scooter McGruder
john frum
tu3031
badanov
sherry
ryuge
GolfBravoUSMC
Bright Pebbles
trailing wife
Gloria
Fred
Besoeker
Glenmore
Frank G
3dc
Skidmark
Alaska Paul



Better than the average link...



Rantburg was assembled from recycled algorithms in the United States of America. No trees were destroyed in the production of this weblog. We did hurt some, though. Sorry.
18.206.238.77

Help keep the Burg running! Paypal: