-Lurid Crime Tales-
BBC chief quits over abuse row
[Bangla Daily Star] BBC director general George Entwistle has resigned over airing of mistaken allegations of child sex abuse against a former leading politician.

The resignation came on Saturday, just two months after he got the job.

Meanwhile,


...back at the pool hall, Peoria Slim had found another sucker...


BBC's governing board chief Chris Patten yesterday called for a radical overhaul of the world's largest broadcaster.

Patten, also a prominent political figure, said accepting Entwistle's resignation had made for one of the saddest nights of his public life.

He said the crisis had revealed a need for a "thorough, structural, radical overhaul" of the organization, although he said he would not be quitting.

Entwistle's departure leaves the state-funded broadcaster in chaos as it struggles to restore trust in its journalism and battles the scandal surrounding Jimmy Savile, the late BBC television star now alleged to have been a prolific child sex offender.

The organization issued a full apology on Friday, but early on Saturday Entwistle had to admit under questioning from his own journalists that he had not known in advance about the Newsnight report, weeks after being accused of being too hands-off over a previous scandal involving the same programme.

He resigned saying the unacceptable standards of the Newsnight film had damaged the public's confidence in the 90-year-old BBC.

"As the director general of the BBC, I am ultimately responsible for all content as the editor-in-chief, and I have therefore decided that the honourable thing for me to do is to step down," he said.

Posted by: Fred || 11/12/2012 00:00 || Comments || Link || E-Mail|| [6470 views] Top|| File under:
-Signs, Portents, and the Weather-
Camp FEMA Update: "We Feel Like We're In a Concentration Camp"
Though details are scarce and media coverage has been completely restricted by officials, stories of what victims of Hurricane Sandy are experiencing at the hands of the Federal Emergency Management Agency in the wake of the storm have begun to emerge.

The few available images from these so-called "tent cities" suggest that Camp FEMA isn't all it's cut out to be, with one resident using some choice words to describe how FEMA and the Red Cross have completely failed at their jobs.

...made an announcement that they were sending us to permanent structures up here that had just been redone, that had washing machines and hot showers and steady electric, and they sent us to tent city. We got f--k-d.

In other such tent cities the conditions are about as bad as you can describe them; on the order of third-world refugee camp, or worse:

One reason: the information blackout. Outside of the tightly guarded community on Friday, word was spreading that the Department of Human Services would aim to move residents to the racetrack clubhouse on Saturday. The news came after photos of people bundled in blankets and parkas inside the tents circulated in the media.

But inside the tent city, which has room for thousands but was only sheltering a couple of hundred on Friday, no one had heard anything about a move -- or about anything else. "They treat us like we're prisoners," says Ashley Sabol, 21, of Seaside Heights, New Jersey. "It's bad to say, but we honestly feel like we're in a concentration camp."

Access to the facilities has been restricted by armed guard. The same holds true for activities inside of the facilities, with guards posted around the clock.

The post-storm housing -- a refugee camp on the grounds of the Monmouth Park racetrack -- is in lockdown, with security guards at every door, including the showers.

No one is allowed to go anywhere without showing their I.D. Even to use the bathroom, "you have to show your badge," said Amber Decamp, a 22-year-old whose rental was washed away in Seaside Heights, New Jersey.

The mini city has no cigarettes, no books, no magazines, no board games, no TVs, and no newspapers or radios. On Friday night, in front of the mess hall, which was serving fried chicken and out-of-the-box, just-add-water potatoes, a child was dancing and dancing -- to nothing. "We're starting to lose it," said Decamp. "But we have nowhere else to go."
Posted by: Au Auric || 11/12/2012 00:00 || Comments || Link || E-Mail|| [6498 views] Top|| File under:
Africa North
40 Islamists file lawsuit accusing ElBaradei of 'insulting sharia'
No doubt he did. Not so long ago that was how all modern-thinking people thought in that part of the world.
[Al Ahram] A complaint was filed with the prosecutor general on Sunday by forty Egyptian lawyers, accusing renowned reform campaigner Mohamed ElBaradei


Egyptian law scholar and Iranian catspaw. He was head of the IAEA from December 1997 to November 2009. At some point during his tenure he was purchased by the Iranians. ElBaradei and the IAEA were jointly awarded the Nobel Peace Prize for something in 2005. After stepping down from his IAEA position ElBaradei attempted to horn in on the 2011 Egyptian protests which culminated in the collapse of the Mubarak regime. ElBaradei served on the Board of Trustees of the International Crisis Group, a lefty NGO that is bankrolled by the Carnegie Foundation, the Ford Foundation, the Bill & Melinda Gates Foundation, as well as George Soros' Open Society Institute. Soros himself serves as a member of the organization's Executive Committee.


of offending Islamists, of being against Islamic sharia law and of having insulted prominent Islamist preachers.

According to Ahram Arabic news website, the complaint was based on statements made by the founder of the Constitution Party against last Friday's protest, which called for the implementation of Islamic sharia law in Egypt.

Last Friday, thousands of Salafist supporters gathered at Tahrir Square to demand a constitution based on Islamic law.

The complaint claims that ElBaradei, during a

presser

held on Friday in Aswan, Upper Egypt, described some religious preachers as "clowns" and "merchants of religion".

A similar charge was made by spokesperson of Salafist Nour party Yosry Hamad on Saturday via his official Facebook page.

Hammad also claimed that ElBaradei described some religious preachers as "clowns" and "merchants of religion" during the Aswan

presser

.

On Friday, ElBaradei held a

presser

in Aswan where he denounced divisions related to the constitution by political forces and called for groups to unite in order to achieve the goals of the revolution.

Last September, ElBaradei, along with Hamdeen Sabbahi's Egyptian Popular Current, called for a boycott of the Constituent Assembly, accusing it of being Islamist-dominated.

Posted by: Fred || 11/12/2012 00:00 || Comments || Link || E-Mail|| [6465 views] Top|| File under: Arab Spring
Economy
Media Discovers Methane Hydrate as a Fuel
A half mile below the ground at Prudhoe Bay, above the vast oil field that helped trigger construction of the trans-Alaska pipeline, a drill rig has tapped what might one day be the next big energy source.

The U.S. Department of Energy and industry partners over two winters drilled into a reservoir of methane hydrate, which looks like ice but burns like a candle if a match warms its molecules. There is little need now for methane, the main ingredient of natural gas. With the boom in production from hydraulic fracturing, the United States is awash in natural gas for the near future and is considering exporting it, but the DOE wants to be ready with methane if there's a need.


There's tons of the stuff on the ocean floor, why make it complicated to recover? Oh, ask the DOE!




The author mis-wrote the sentence: "the DOE wants to be ready to STOP with methane." There, that fixed it.


"If you wait until you need it, and then you have 20 years of research to do, that's not a good plan," said Ray Boswell, technology manager for methane hydrates within the DOE's National Energy Technology Laboratory.


20 years of research and 20 more years of court battles with the environmentalists...


Most deposits are below the sea floor off the continental shelf or under permafrost. Shallow pockets of methane hydrate release the potent greenhouse gas into the atmosphere and that process is exacerbated by climate warming.

Brendan Cummings of the Center for Biological Diversity said research money should be poured into renewable resources, not more fossil fuel sources. Methane is 20 times more effective at trapping heat in the atmosphere than CO2, though not as long-lived.


Maybe the WaPo likes methane hydrate, 'cuz it's "new".
Posted by: Bobby || 11/12/2012 15:52 || Comments || Link || E-Mail|| [6466 views] Top|| File under:
Europe
Greece Approves 2013 Austerity Budget
Greek lawmakers have approved the country's 2013 budget, which cuts spending and raises taxes in a bid to prevent the country from going bankrupt.

Next year's austerity budget reportedly includes $12 billion in pension, wage and spending cuts. Its approval comes days after parliament narrowly voted to proceed with other austerity measures.

The lawmakers are responding to international lenders who have required the measures in order for them to release some $40 billion in aid to Greece. Without the international loans, the country could default on debt due to be paid later this month.

On Sunday, thousands of protesters gathered outside of the Greek parliament as lawmakers prepared to vote. More than 13,000 people marched through the streets of the capital, Athens, in demonstrations that ended at the city's main square.

Posted by: Au Auric || 11/12/2012 00:00 || Comments || Link || E-Mail|| [6466 views] Top|| File under:
Street protests as Greek deputies consider budget vote
[Al Ahram] Thousands of protesters massed outside Greece's parliament Sunday as

politician

s prepared to vote on a 2013 budget that includes draconian cuts but needs to pass for vital foreign aid to be released.

Police estimated around 15,000 marchers joined two separate marches in the capital Athens.

"The measures will pass but we are here to prove that we are not resigned to it," said Olga P., 35, an English teacher in a public school.

The parliamentary vote, due to take place late Sunday or early Monday is the latest hurdle the government needs to clear in its bid to head off bankruptcy in the debt-crippled country.

The proposed budget includes another 9.4 billion euros ($12 billion) in cuts and paints a gloomy outlook for the country's economy and government finances.

But Finance Minister Yannis Stournaras, while acknowledging the sacrifices already endured by Greeks, told parliament on Saturday that 2013 would be crucial for the country's economy.

This latest vote comes just days after parliament narrowly adopted a separate austerity package on Wednesday.

Posted by: Fred || 11/12/2012 00:00 || Comments || Link || E-Mail|| [6466 views] Top|| File under:
Israel-Palestine-Jordan
Jordan Jails Ex-Spy Chief for Corruption
Thank your lucky stars that you're an American, General Petreaus...

[An Nahar] A Jordanian court on Sunday sentenced former spy chief Mohammed Dahabi to 13 years in jail with hard labor and ordered him to pay a 21-million-dinar ($29-million) fine after finding him guilty of corruption.

Dahabi, a general who ran the intelligence department from 2005 to 2008, was placed in durance vile
Drop the gat, Rocky, or you're a dead 'un!
in February and charged with money laundering, abuse of power and embezzlement.

"The criminal court today sentenced Dahabi to 13 years in jail. He will also pay a 21-million-dinar fine. The court also decided to confiscate 24 million dinars of his assets," a court official told AFP.

One of his lawyers said he plans to appeal the verdict.

Following Dahabi's detention, Jordan's general prosecutor barred him from leaving the country and had his assets frozen after the central bank lodged a complaint against him.
Posted by: Fred || 11/12/2012 00:00 || Comments || Link || E-Mail|| [6465 views] Top|| File under:
Sri Lanka
Sri Lanka troops accused of jail 'massacre'
COLOMBO: Sri Lanka's main opposition party Sunday demanded an independent inquiry into a prison riot that left 27 convicts dead, alleging many were shot by security forces in a cold-blooded "massacre."

The United National Party (UNP) called for a parliamentary investigation into the riot that erupted on Friday evening at the maximum-security Welikada prison in the capital Colombo.

"This is nothing but a massacre," UNP spokesman Mangala Samaraweera told AFP. "Most of the convicts appeared to have been killed in cold blood. We want a parliamentary select committee to go into this."

Troops were deployed to quell the riots and the military retained a heavy presence at the sprawling prison complex Sunday.

During the riot, armed inmates climbed onto the roof and fired at troops and police. A handful escaped and hijacked a three-wheel rickshaw taxi which was stopped by heavy gunfire from security personnel.

Prisons Minister Chandrasiri Gajadeera told parliament Saturday that 27 inmates were killed and 43 others — including 13 police commandos, four soldiers and two civilians — were injured. He said there would be an internal prisons department inquiry into the riot, which was sparked by a police commando raid for contraband inside the prison on Friday.

The violence continued until early Saturday with some prisoners raiding a jail armory and grabbing about 80 weapons, including automatic rifles.


How exactly is it a 'massacre' if the bad boys had automatic rifles?
Posted by: Steve White || 11/12/2012 00:00 || Comments || Link || E-Mail|| [6471 views] Top|| File under:
Home Front: Culture Wars
A missing McAfee guru, murder, bath salts and a drug lab in Belize
AS BELIZE police search for computer antivirus pioneer John McAfee, details have emerged about the accused murderer's bizarre life of dodgy business deals, drug arrests and remote jungle dwellings.

The 67-year-old entrepreneur has been named the prime suspect in the brutal murder of US expatriate Gregory Faull.

Faull was killed at his home in Amergris Caye at the weekend. Police say Faull and McAfee had previously disagreed about McAfee's behaviour, guns and dogs.

The head of Belize's anti-gang task force told media McAfee was a prime suspect. No motive has yet been established, but police in Belize, central America, say they are following several leads.

Police said Faull was found by a maid who had arrived to clean his house early Saturday morning. He was lying face-up in a pool of blood with a gunshot wound to his head.

News reports in the US reveal the bizarre and erratic tale of McAfee's life since he was pushed out of the company of his namesake, which sold for $7.7 billion two years ago.

His McAfee security software was designed to neutralise computer viruses in the 1980s. He let people download it for free, but charged corporate clients a licensing fee.
Posted by: tipper || 11/12/2012 20:43 || Comments || Link || E-Mail|| [6478 views] Top|| File under:
At a Loss in Red America
I believe that was the title on Mrs. Bobby's dead-tree version of the WaPo this morning. Maybe it should be, "Thrown for a Loss".


GOP's Red America forced to rethink what it knows about the country

Here in the heart of Red America, Cox and many others spent last week grieving not only for themselves and their candidate but also for a country they now believe has gone wildly off track. The days after Barack Obama's reelection gave birth to a saying in Central Tennessee: Once was a slip, but twice is a sign.

If, as Obama likes to say, the country has decided to "move forward," it has also decided to move further away from the values and beliefs of a state where Romney won 60 percent of the vote, a county where he won 70 percent, and a town where he won nearly 80.


Flyover country matters even less now. Obama got another 'mandate' and the media supports the theory.


Everything in her version of America had confirmed her predictions: the confident anchors on Fox News; the Republican pollsters so sure of their data; the two-hour line outside her voting precinct, where Romney supporters hugged and honked for her handmade signs during a celebration that lasted until the results started coming in after sundown. Romney's thorough defeat had come more as a shock than as a disappointment, and now Cox stared at the actual results on her computer and tried to imagine what the majority of her country believed.

"Virginia went blue? Really?" she said. "Southern-values Virginia?"


Overwhelmed by the takers in Northern Virginia.


"And Colorado? Who the heck is living in Colorado?


That would be the refugees from California.

Do they want drugs, dependency, indulgence? Don't they remember what this country is about?"

She blamed some of the divisiveness on Republicans. The party had gotten "way too white," she said, and she hoped it would never again run a presidential ticket without including a woman or a minority. The tea party was an extremist movement that needed to be "neutralized," she said,
Did she say that or did the Post writer editorialize?
and Romney's campaign had suffered irreparable damage when high-profile Republicans spoke about "crazy immigration talk and legitimate rape."

But many other aspects of the division seemed fundamental and harder to solve. There was the America of increased secularism that legalized marijuana. And there was her America, where her two teenage daughters are not allowed to read "Harry Potter" or "Twilight," and where one of them wrote in a school paper: "God is the center and the main foundation of my family."

There was the America of the media and gay marriage and the America of her Southern Baptist church, where 7,000 came to listen on Sundays, and where church literature described marriage as "the uniting of one man and one woman."

There was the America of the media and Obama and her America in Tennessee, where last week Republicans had won 95 percent of local races and secured a supermajority in the state legislature.

She could sense liberalism creeping closer, and she worried about what Red America would look like after four more years. Nashville itself had gone for Obama, and 400,000 more people in Tennessee had signed up for food stamps in the last five years to further a culture of dependency. The ACLU had sued her school board for allowing youth pastors to visit middle school cafeterias during lunch. Some of her friends had begun to wonder if the country was lost, and if only God could save it.

Cox came outside to watch the mover climb on top of his trailer to take down the "Sumner County Republican Party" banner that had hung on the front of the building. It had belonged to a doctor's practice that had closed, and then to a newspaper that had downsized, and finally to a campaign that had failed to win office based on its vision of America.


More like overwhelmed by the 98% turnout in Philadelphia. But the U.S. House still belongs to the people of flyover country, and the Dims forget there are still at least 49% of the people did not vote for them.




Romney didn't win, but there were plenty of Republican wins at the state and local level. Over the next four years we should see an accelerating divergence in the economies of Blue states and communities vs. Red states and communities. And it was more than 49% who didn't vote for Obama; it's just that not enough of them voted for Romney instead.
Posted by: Bobby || 11/12/2012 05:46 || Comments || Link || E-Mail|| [6485 views] Top|| File under:
Obama To Unleash Racial-Preferences Juggernaut
If your organization has a policy or practice that doesn't benefit minorities equally, watch out: The Obama administration could sue you for racial discrimination under a dubious legal theory that many argue is unconstitutional.

President Obama intends to close "persistent gaps" between whites and minorities in everything from credit scores and homeownership to test scores and graduation rates.

His remedy — short of new affirmative-action legislation — is to sue financial companies, schools and employers based on "disparate impact" complaints — a stealthy way to achieve racial preferences, opposed 2 to 1 by Americans.

Under this broad interpretation of civil-rights law, virtually any organization can be held liable for race bias if it maintains a policy that negatively impacts one racial group more than another — even if it has no racist motive and applies the policy evenly across all groups.

Equal Outcomes

This means that even race-neutral rules for mortgage underwriting and consumer credit scoring potentially can be deemed racist if prosecutors can produce statistics showing they tend to result in adverse outcomes for blacks or Latinos.

Already, Attorney General Eric Holder has used the club of disparate-impact lawsuits to beat almost $500 million in loan set-asides and other claims out of the nation's largest banks.

In addition to the financial settlements — which include millions in funding for affordable-housing activists — Bank of America, Wells Fargo and SunTrust have all agreed to adopt more minority-friendly lending policies.

Though the administration seeks equal credit outcomes, regardless of risk, across the entire banking industry, it doesn't have to sue every bank to achieve its goal. As a prophylactic against similar prosecution, IBD has learned the American Bankers Association recently advised its 5,000 members to give rejected minority loan applicants a "second look," which it says "can result in suggested changes in underwriting standards."

Also, the administration sent a chill through the financial industry earlier this year when it announced its new credit watchdog agency will join Justice, as well as HUD, in using the disparate-impact doctrine to enforce civil-rights laws.

Consumer Financial Protection Bureau chief Richard Cordray warned companies the agency will "protect consumers from unfair lending practices — as well as those that have a disparate impact on communities of color." He added:

"That doctrine is applicable for all of the credit markets we touch, including mortgages, student loans, credit cards and auto loans," as well as small-business loans.


Posted by: Au Auric || 11/12/2012 00:00 || Comments || Link || E-Mail|| [6486 views] Top|| File under:
Who's in the News
35
[untagged]
5
Govt of Pakistan
3
Govt of Syria
3
Arab Spring
2
Hezbollah
2
Jamaat-e-Islami
1
Boko Haram
1
Govt of Iran
1
Govt of Iraq
1
al-Qaeda in Pakistan
1
al-Qaeda in Iraq
1
Hamas
1
Houthis
1
Jamaat-e-Ulema Islami
1
Lashkar e-Taiba
1
Salafists
1
Taliban
1
Thai Insurgency
1
Ansar Dine
1
al-Shabaab
1
TTP
Bookmark
E-Mail Me
The Classics
The O Club
Rantburg Store
The Bloids
The Never-ending Story
Thugburg
Gulf War I
The Way We Were
Bio
Merry-Go-Blog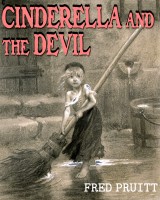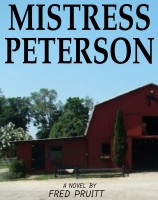 On Sale now!


A multi-volume chronology and reference guide set detailing three years of the Mexican Drug War between 2010 and 2012.

Rantburg.com and borderlandbeat.com correspondent and author Chris Covert presents his first non-fiction work detailing the drug and gang related violence in Mexico.

Chris gives us Mexican press dispatches of drug and gang war violence over three years, presented in a multi volume set intended to chronicle the death, violence and mayhem which has dominated Mexico for six years.
Click here for more information


Meet the Mods
In no particular order...


Steve White
Seafarious
Pappy
lotp
Scooter McGruder
john frum
tu3031
badanov
sherry
ryuge
GolfBravoUSMC
Bright Pebbles
trailing wife
Gloria
Fred
Besoeker
Glenmore
Frank G
3dc
Skidmark
Alaska Paul



Better than the average link...



Rantburg was assembled from recycled algorithms in the United States of America. No trees were destroyed in the production of this weblog. We did hurt some, though. Sorry.
54.92.164.9

Help keep the Burg running! Paypal: