-Short Attention Span Theater-
CO, 3 officers sacked after Russian port visit
Looks like party time in Vladivostok!


SAN DIEGO — The commanding officer of the frigate USS Vandegrift was fired and three key officers were removed from the ship after an investigation found drunken behavior and inappropriate misconduct during a September port visit in Russia, the Navy announced late Friday.

Cmdr. Joseph R. Darlak, who has commanded the San Diego-based frigate since July 27, was relieved of command Friday by Capt. John L. Schultz "due to a loss of confidence after displaying poor leadership and failure to ensure the conduct of his wardroom officers" while visiting the Russian port of Vladivostok, said Cmdr. Tamsen Reese, a Naval Surface Force-Pacific spokeswoman in Coronado, Calif. Schultz, who commands Destroyer Squadron 15, also fired the ship's executive officer, Cmdr. Ivan Jimenez, and he also detached the ship's operations officer and chief engineer "for personal conduct and use of alcohol," Reese said.

During the visit, Vandegrift sailors visited a local children's rehabilitation center, where they brought puzzles, toys and balloons, according to a news release by the U.S. consulate in Vladivostok. Sailors hosted children the following day in a tour of the frigate, where they dined on cake and snacks.

But some officers got out of hand while in Vladivostok.

The investigation, which is completed but not yet adjudicated, found misconduct happened during that port visit, "including some officers being drunk, disorderly and not adhering to established liberty policies," Reese said.
Posted by: tu3031 || 11/05/2012 00:00 || Comments || Link || E-Mail|| [336061 views] Top|| File under:
Navy bids farewell to storied warship USS Enterprise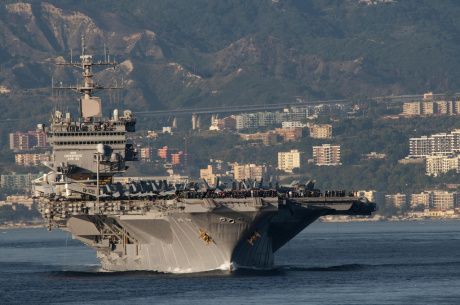 After half a century on the high seas, the oldest warship in the American fleet, the USS Enterprise, will return to port Sunday for the last time.

From the Cuban Missile Crisis to the war in Afghanistan, the world's first nuclear-powered aircraft carrier has played a part in every conflict involving the United States since she was commissioned in 1961.

But when the massive vessel glides into the US naval base in Norfolk, Virginia on Sunday morning, with sailors in white uniforms standing on deck, it will mark the end of her 25th and final deployment after an eight month tour in the Mediterranean and the Gulf, the Navy said.

"Homecoming will no doubt be a bittersweet day," said Captain William Hamilton, the ship's commanding officer. "We are pleased to be returning to our families after a very successful deployment, but to know that it is the last time Enterprise will be underway through her own power makes our return very sentimental."

The ship will be formally retired at a ceremony on December 1 but the vessel known as the "Big E" already relinquished its ammunition and ordnance last week at sea, with helicopters ferrying more than 1,500 tonnes of missiles and bombs to cargo ships nearby.

With a length of 342 meters (1,123 feet), the Enterprise is the longest naval ship in the world, and has a displacement of nearly 95,000 tonnes. The floating base can accommodate 4,500 sailors and aviators, as well as 72 planes and helicopters.

With its distinctive design and four rudders instead of two, the supercarrier occupies a special place in American maritime history and is the eighth ship that bears the name. The first Enterprise was a British vessel captured during the American war of Independence.

The ship features in the 1986 hit film "Top Gun," as well as in "The Hunt for Red October," and served as inspiration for Captain Kirk's spaceship in the Star Trek television series.

On 20 February 1962, the Enterprise operated as a tracking station for the Project Mercury space capsule that saw astronaut John Glenn make the first American orbital spaceflight.

Later that year, the ship was ordered on its first military mission, taking part in a blockade of Cuba during the missile crisis that nearly triggered a nuclear conflagration.

Two years later, the carrier took a global tour in a show of US naval power and later saw action in the Vietnam war, culminating in the US evacuation out of Saigon in 1975.

In the 1980s, the Enterprise sailed in the Gulf in confrontations with Iran, while in the 1990s its aircraft helped impose no-fly zones on Iraq and Bosnia.

After the attacks of September 11, 2001, the Navy turned to the supercarrier to launch bombing runs, first in Afghanistan and later in the Iraq war.

On its final deployment, the ship's warplanes carried out 8,000 sorties for the NATO-led coalition in Afghanistan, officers said.

With the Enterprise sailing into retirement and a new aircraft carrier, the USS Gerald Ford, not due to be completed until 2015, the US naval fleet will be reduced temporarily from 11 to ten carriers
Posted by: Au Auric || 11/05/2012 00:00 || Comments || Link || E-Mail|| [336065 views] Top|| File under:
Africa North
Bishop Tawadros is Egypt's new Coptic pope
[Dawn] Bishop Tawadros was chosen as new pope of Egypt's Coptic Christians Sunday when a blindfolded altar boy picked his name from a chalice in a ceremony invoking divine guidance for the beleaguered minority.

Acting head of the church Bishop Pachomius took the ballot from the boy's hand and, showing it to the throng inside St Mark's Cathedral, announced: "Bishop Tawadros."

The crowd erupted in cheers and applause as church bells tolled in celebration across the country.

The new Pope of Alexandria and Patriarch of All Africa in the Holy See of St Mark the Apostle succeeds pope Shenuda III, who died in March leaving behind a community anxious about its future under an Islamist-led government.

Tawadros, 60, a bishop in the Nile Delta province of Beheira, was among three candidates, the other two being Bishop Rafael, 54, a medical doctor and current assistant bishop for central Cairo, and Father Rafael Ava Mina, 70.

On November 18, Tawadros will assume his new position as spiritual head of the largest Christian minority in the Middle East, becoming the 118th pope in a line dating back to the origins of Christianity and to Saint Mark, the apostle and author of one of the four Gospels, who brought the new faith to Egypt.

"The pope is a servant," Tawadros told Egyptian state television after his appointment, adding that he bore "the responsibility of love and peace."

Posted by: Fred || 11/05/2012 00:00 || Comments || Link || E-Mail|| [336061 views] Top|| File under:
Down Under
Australian Military Recruiting US Veterans
Interesting. Australia's economy is in relatively good shape, and they know they live in a somewhat dodgy neighborhood with a really big mook a few doors down who keeps pit bulls in his front yard. So what to do when you have a small population but need folks NOW who have technical training and experience? Get resourceful and hang out the "Help Wanted" sign, of course...

U.S. servicemembers looking at career options in this era of shrinking military budgets and force drawdowns might want to take a look Down Under.

The Australian government is recruiting experienced U.S. enlisted personnel and officers to fill a range of positions -- from submariners to doctors -- in its military, according to a posting on the Australian Defence Force website.

"The Australian Defence Force looks to overseas candidates to fill gaps in our Services, which can't currently be satisfied by standard recruitment," reads the intro for overseas applicants on the Defence Force's recruitment website. "We recognise that these candidates can bring skills and attributes to the Navy, Army and Air Force that will strengthen their overall operation and success rate."

The job offers could be tempting for U.S. troops as the Afghan War winds down and the Department of Defense looks to trim billions of dollars and more than 100,000 uniformed personnel from its books.

At a time when other Western countries have slashed spending, the prosperous Australians have been growing their military. In the past five years, the Australian military has recruited more than 500 personnel from the U.S., Canada, the United Kingdom and New Zealand. Applicants have to meet certain minimum rank levels, as well as medical and interview requirements, Australian defense officials said in an email this week.

The U.S. Air Force website lists the annual base pay for an E-5, staff sergeant, with six-years' service at $31,946. An O-3, captain, with six years' service makes $63,263.

By comparison, a newly promoted E-5, corporal, in the Australian air force makes $57,277, when converted to U.S. dollars, while newly promoted O-3, flight lieutenant, takes home $66,417.

Posted by: Threling Unimp8298 || 11/05/2012 00:00 || Comments || Link || E-Mail|| [336062 views] Top|| File under:
Europe
Woman minister 'enjoyed 8 lovers'
The story doesn't work without the pic...

FRANCE'S first woman justice minister had up to EIGHT lovers on the go, it was claimed yesterday.

Rachida Dati is in a legal battle to try to force tycoon Dominique Desseigne to say he fathered her daughter Zohra, three.

Desseigne, 68, who is refusing to take a DNA test, insists he is one of many who had an "adventure" with Ms Dati, 47 -- which will further the philandering reputation of French politicians.

And his lawyers have claimed she was involved in up to eight relationships at the time.

It is claimed her boyfriends included a TV host, a Spanish PM, a Qatari politician and a brother of ex-French president Nicolas Sarkozy.

Those previously suspected of being Zohra's father include Mr Sarkozy himself.

Ms Dati, who has a reputation as a self-publicist, is said to have encouraged the speculation during interviews.


Posted by: tipper || 11/05/2012 09:46 || Comments || Link || E-Mail|| [336066 views] Top|| File under:
Wilders alliance hurt Dutch reputation abroad
Civil service documents show the previous coalition government, which involved Geert Wilders' anti-Islam PVV in a supporting role, had an image problem abroad.

Ministers said foreign governments understood that Wilders was not officially part of government. However, official papers show that 'time after time' diplomats wanted instructions on 'how to avoid reputation damage as much as possible' – for example, when Wilders published a new book. Often this did not work, the documents state.

Rob de Wijk, director of research institute HCCS and an expert on international relations, said this should be no surprise. He said, "Wilders' position was impossible to explain abroad."

All the problems have not been solved now that Wilders is no longer part of the alliance. "He was a symbol of the way the Netherlands had turned in on itself," added de Wijk.

Former Dutch foreign minister Ben Bot told a television show last month The Netherlands can regain its previous influence in the world if the new government ditches its current 'surly' image. He said that over the past few years, the Netherlands has become known as the country which opposes everything. "Diplomacy with a smile and a soft voice" will put the Netherlands back on the map, Bot stated.
Posted by: ryuge || 11/05/2012 00:00 || Comments || Link || E-Mail|| [336061 views] Top|| File under:
Home Front: Politix
In Ohio, Obamacare to Increase Individual Insurance Premiums by 55-85%
With the Presidential election days (one week) away, it's worth reviewing how Obamacare will impact the residents of key swing states. In Ohio, as elsewhere, Obamacare will drive up the cost of private health coverage, especially for those who buy insurance on their own. A non-partisan study found that, by 2017, individual premiums in Ohio will increase by as much as 85 percent. In addition, Obamacare will deeply cut Medicare Advantage for more than 700,000 Ohio seniors enrolled in the program. And more than 30 percent of Ohio physicians say that they will place new or additional limits on accepting Medicare patients.
Posted by: Au Auric || 11/05/2012 00:00 || Comments || Link || E-Mail|| [336061 views] Top|| File under:
India-Pakistan
Pakistan acid attack parents 'feared dishonour'
Mother: "It was her destiny to die this way"

A couple arrested in Pakistan on suspicion of killing their 15-year-old daughter with acid say they carried out the attack because she looked at a boy. The girl's father told the BBC that they feared she would bring dishonour on their family. Her mother said it was her "destiny" to die that way.

The couple were arrested in Pakistani-administered Kashmir last week.

The Human Rights Commission of Pakistan reported 943 women were killed in honour killings last year. That represented an increase of more than 100 from 2010.


The question, and remember death is not an option: are Pakistani families becoming bolder, are the Pakistani police being more incompetent, or is Pakistani society becoming more perverted? Discuss...

Police say that the incident took place in a remote village in the southern district of Kotli. They say that the case was brought to their attention by the couple's eldest daughter.

The girl, known only as Anusha, was found to have burns over 60% of her body. Her father Muhammad Zafar told the BBC what happened:

"There was a boy who came by on a motorcycle. She (Anusha) turned to look at him twice. I told her before not to do that, it's wrong. People talk about us because our older daughter was the same way," he said.

Her mother Zaheen described the aftermath: "She said 'I didn't do it on purpose. I won't look again.' By then I had already thrown the acid. It was her destiny to die this way."

Anusha's father is reported to have taken his daughter inside, beaten her and then acid was poured over her with the help of his wife. Officials say that the couple did not take their daughter to hospital until the following morning. The couple say that an older daughter had already disgraced the family and they did not want to be dishonoured again.
Posted by: tipper || 11/05/2012 11:29 || Comments || Link || E-Mail|| [336064 views] Top|| File under:
Israel-Palestine-Jordan
Crocodile roams Gaza sewer network
A crocodile has been roaming the pipes of the sewer network in the besieged Gaza Strip and all attempts to capture him have failed, according to residents.


Mahmoud! Bring the flaming hoops!!!


"The crocodile most likely escaped from one of the nearby zoos and sought refuge in the sewers," said Rajab al-Ankah, head of the Northern Gaza Sewage Station.


...or the Mossad put him there.


Ankah added that the crocodile, whose length is estimated at 1.7 meters, escaped capture several times. "The nets were set up to capture the crocodile, but it managed to escape. The slippery ground in the area around the swamps near Beit Lahia in northern Gaza made the escape easier and the crocodile disappeared once more."


Damn you! FILTHY INFIDEL BEAST!


According to local residents, the crocodile comes out of the sewage basins to look for food then disappears quickly for fear of being captured.


It's like he's got a mind of his own!


According to Ankah, the crocodile has been living in the sewage network for two whole years. "It came as a baby and now it is huge and the more it grows the more dangerous it becomes for the residents of the area and their livestock."


Soon, our weapons will be useless against it...


One of the farmers in Beit Lahia had already reported that the crocodile ate two of his goats when they were grazing near one of the sewage basins.


Right over there. It was baaaaaad...


This raised concerns about the possibility of the crocodile attacking human beings in the future if it is not captured shortly.


Yeah, we've all seen that movie...
Posted by: || 11/05/2012 00:00 || Comments || Link || E-Mail|| [336068 views] Top|| File under:
Who's in the News
47
[untagged]
3
Govt of Syria
3
Govt of Pakistan
2
Jamaat-e-Islami
2
TTP
1
al-Shabaab
1
Govt of Iran
1
Palestinian Authority
1
Thai Insurgency
1
Boko Haram
Bookmark
E-Mail Me
The Classics
The O Club
Rantburg Store
The Bloids
The Never-ending Story
Thugburg
Gulf War I
The Way We Were
Bio
Merry-Go-Blog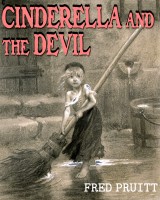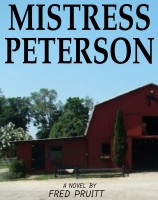 On Sale now!


A multi-volume chronology and reference guide set detailing three years of the Mexican Drug War between 2010 and 2012.

Rantburg.com and borderlandbeat.com correspondent and author Chris Covert presents his first non-fiction work detailing the drug and gang related violence in Mexico.

Chris gives us Mexican press dispatches of drug and gang war violence over three years, presented in a multi volume set intended to chronicle the death, violence and mayhem which has dominated Mexico for six years.
Click here for more information


Meet the Mods
In no particular order...


Steve White
Seafarious
tu3031
badanov
sherry
ryuge
GolfBravoUSMC
Bright Pebbles
trailing wife
Gloria
Fred
Besoeker
Glenmore
Frank G
3dc
Skidmark



Better than the average link...



Rantburg was assembled from recycled algorithms in the United States of America. No trees were destroyed in the production of this weblog. We did hurt some, though. Sorry.
35.172.111.47

Help keep the Burg running! Paypal: