-Lurid Crime Tales-
Drunk Swede runs over cop in Segway getaway
The man approached the Crown Nightclub on Amiralsgatan in central Malmö in the early hours of Thursday and attempted to access the premises.

As the club was closed for the evening he was left banging in frustration on the door. He is also reported to have emptied a refuse container with glass bottles outside the entrance. The commotion attracted attention and the police were called, arriving in the form of two plain clothes officers on bicycles.

According to a local police spokesperson when the drunk man saw the police officers he jumped onto a Segway and rammed one of the police officers, running over him.


"Calling all cars. Calling all cars. Be on the lookout for a drunk on a Segway. That is all."


"He is suspected of assaulting a police officer and violently resisting arrest for having driven over a police officers with a Segway," said Anders Lindell at Malmö police to the newspaper.

"It hurt," Lindell added.

The low-speed Segway assault left the police officer nursing bruises and is reported to have evaded serious injury.


The man or the Segway?


The man is furthermore suspected of theft as he was unable to identify the owner of the two-wheeled battery-driven people carrier.
Posted by: Au Auric || 10/29/2012 03:06 || Comments || Link || E-Mail|| [6474 views] Top|| File under:
BREAKING: HMS Bounty Sinks Off N.C. Coast, 2 Crew Missing
The HMS Bounty, a 180-foot, three-mast tall ship, was last marked about 90 miles southeast of Hatteras. The ship has sunk, according to the Coast Guard at 8:45 a.m. Monday.

Just before 8 a.m., the Facebook page for the HMS Bounty says 14 of the 16 people who had to abandon their ship have been hoisted to safety.

There have been conflicting reports on how many people were onboard. The manifest reportedly listed 16 people, and that's the number the Coast Guard has."

Seventeen people aboard a replica of the HMS Bounty abandoned ship early Monday while stranded at sea off the North Carolina coast, the U.S. Coast Guard said in a press release.

"The 17 person crew donned cold water survival suits and life jackets before launching in two 25-man lifeboats with canopies," the Coast Guard said in a statement.

The ship issued a distress signal late Sunday after taking on water, the U.S. Coast Guard said.

The owner of the 180-foot, three mast ship -- which was built for the 1962 Marlon Brando movie, "Mutiny on the Bounty" -- lost communication with the crew and alerted the Coast Guard to the situation.

The Coast Guard then received a distress signal from the ship showing its position. It sent out an aircraft to speak with the crew, which reported that the vessel was taking on water and had no propulsion. It's currently located about 90 miles southeast of Hatteras, N.C.

The ship, which is still floating upright and intact, is surrounded by 18-foot seas and 40 mph winds as Hurricane Sandy moves through the area.

The Bounty makes frequent trips around the country, offering a glimpse into maritime history, according to the ship's website. It was originally a British transport vessel, and the replica has appeared in several films, including the 2006 movie "Pirates of the Caribbean: Dead Mans Chest," with Johnny Depp. Its last stop before its winter hiatus in Galveston, Texas, was to be in St. Petersburg, Fla., on Nov. 10.

It is unclear why the boat set out to sea with Sandy bearing down. Sandy could be the largest storm ever to hit the United States, according to NOAA's website.
Posted by: Beavis || 10/29/2012 09:55 || Comments || Link || E-Mail|| [6502 views] Top|| File under:
Earthquake jolts felt in northern Pakistan
[Dawn] Earthquake jolts were felt in different areas of Khyber Pakhtunkhwa, Punjab, Azad Kashmir and Islamabad.


No doubt Allah is sending a message. Equally no doubt the message will be misinterpreted.

The tremors of the earthquake were felt in Peshawar, Haripur, Abbotabad, Mansehra, Swat, Malakand, Mardan, Sargodha, Abbotabad, Charsadda, lower Dir and Khyber agency of the tribal belt.

The metrological department said that the intensity of the earthquake was 5.3 on the Richter scale. Adding that, the department said that the epi-center of the earthquake was at the border of Afghanistan
Posted by: Fred || 10/29/2012 00:00 || Comments || Link || E-Mail|| [6472 views] Top|| File under:
Mass Evacuations, 100s of Flights Canceled as Hurricane Sandy Nears U.S.
To all Rantburgers in the path of the storm: please stay safe, and check in afterward when you have time.
[An Nahar] U.S. authorities ordered coastal evacuations and airlines canceled transatlantic flights on Sunday as Hurricane Sandy bore down on the east coast after claiming 66 lives in the Caribbean.

Forecasters warned of catastrophic impacts from the mid-Atlantic to southern New England as the historic storm crashes ashore late Monday or early Tuesday, with New Jersey and New York City bracing for particularly dangerous conditions.

Nine days out from election day, the hurricane also threw the U.S. presidential contest into disarray as Barack Obama
They get bitter, they cling to guns or religion or antipathy to people who aren't like them...
and Republican challenger Willard Mitt Romney


...former governor of Massachussetts, currently the Publican nominee for president. He is the son of the former governor of Michigan, George Romney, who himself ran for president after saving American Motors from failure, though not permanently. Romney has a record as a successful businessman, heading Bain Capital, and he rescued the 2002 Winter Olympics from the midst of bribery and mismanagement scandals. More to the point, he isn't President B.O...


canceled events and prepared for the unexpected fallout.

Torrential rain and high waves battered South and North Carolina as the storm moved up the coast. The U.S. meteorological service warned that New Jersey and New York could see record flooding because of the storm surge.

Sandy, which is packing hurricane force winds upwards of 75 miles per hour (120 kilometers per hour), has already claimed at least 66 lives in the Caribbean, most of them in Haiti, where 51 people were reported killed.

New York authorities issued an evacuation order for hundreds of thousands of people in low-lying coastal towns on Sandy's projected route. About 1,100 national guard troops were to be deployed in the towns and villages.

Posted by: Fred || 10/29/2012 00:00 || Comments || Link || E-Mail|| [6492 views] Top|| File under:
Africa North
6 Hurt In Shooting On Children's Park In South Sinai
[Ma'an] Gunmen opened fire in a children's park in south Sinai on Saturday night, wounding six, officials said.

The al-Fayrouz park in al-Tur city was packed with families celebrating the Eid al-Adha holiday when a group of Bedouin men opened fire, witnesses said. Four children, a man and woman suffered injuries, some serious, medics said. One child lost the fingers on her left hand, they said.

Locals said a Bedouin man had been thrown out of the park for harassing a female child, and return with family members for the shooting. The assailants

expeditiously departed at a goodly pace

.

In northern Sinai, two girls escaped an attempted kidnapping when an officer with the traffic police intervened, a Ma'an correspondent said.

Nada, 13, and Sabha, 14, were walking down the main street of el-Arish city when three men tried to abduct them.

Officer Ahmad al-Saeedi opened fire on the assailants, and one suffered a bullet wound to the leg. Al-Saeedi was also

maimed

and transferred to al-Arish hospital.
Posted by: trailing wife || 10/29/2012 02:38 || Comments || Link || E-Mail|| [6484 views] Top|| File under:
Former Libyan Ambassador's Ottawa Mansion Listed for Sale at $7M
[Tripoli


...a confusing city, one end of thich is located in Lebanon and the other end of which is the capital of Libya. Its chief distinction is being mentioned in the Marine Hymn...


Post] The former Rockcliffe Park residence of the Libyan ambassador in Ottawa, Canada, then Ahmed Jarrud, has been listed for sale for a week, for just $7 million. Two embassies and one private individual have already expressed interest in buying this home of former Libyan dictator Muammar Qadaffy


...Custodian of Wheelus AFB for 42 long years until he was ejected from the gene pool by his indignant citizens...


's emissaries to Canada, the realtor handling the property says.

A member of the ReMax Metro City real estate agency has been reported describing the villa as, "absolutely gorgeous home and the quality of construction is excellent."

The residence was built about 10 years ago for a prominent Canadian family. It was bought in 2005 for the same now asking price of $7-million.

The mansion has remained virtually empty since the February 2011 uprising in Libya against the Qadaffy regime. After the uprising, that ousted the former dictator from power after over four decades of iron-fist rule, Qadaffy's family's assets were frozen.

The estate sits on one of the largest lots in Rockcliffe, on the same block as the residences of the Spanish and Turkish ambassadors and is close to the Chinese ambassador's home.

Inside it encompasses about 10,000 square feet on the main levels, excluding the finished basement area, and features a main-floor hallway 70 feet long, five grand entertainment rooms that are ideal for embassy receptions, and a convenient elevator that zips visitors upstairs.
Posted by: Fred || 10/29/2012 00:00 || Comments || Link || E-Mail|| [6474 views] Top|| File under: Arab Spring
Africa Subsaharan
Guinea-Bissau army arrests alleged coup leader
[Daily Nation (Kenya)] Guinea Bissau's military on Saturday tossed in the clink
Drop the rod and step away witcher hands up!
the man accused of being the

criminal mastermind

behind an attack on an elite army barracks a week ago which the government said was an attempted coup.

Soldiers gathered at army headquarters in Bissau as Captain Pansau N'Tchama was paraded in, throwing a Portuguese flag over his shoulders in apparent reference to accusations the former colonial ruler instigated the foiled coup.

N'Tchama was accompanied by seven heavily armed soldiers, wearing only a shirt and boxer shirts with his hands and bare feet tied.

The captain accused of leading the October 21 attack in Bissau was tossed in the clink
Drop the rod and step away witcher hands up!
on Saturday morning with two suspected co-conspirators in Bolama, the capital of the Bijagos archipelago on the closest of the islands to the Bissau.

General Tomas Djassi said he had lead a unit of 158 men in the hunt for N'Tchama.

The Sunday dawn attack on the army barracks left at least seven people dead, including six of the attackers.

Transition authorities in the west African nation have accused Portugal of instigating the attack in a bid to re-instate former prime minister Carlos Gomes Junior who was ousted in an April 12 coup.

Posted by: Fred || 10/29/2012 00:00 || Comments || Link || E-Mail|| [6469 views] Top|| File under:
China-Japan-Koreas
China Blocks NY Times Website Over Story on Wen Jiabao
Chinese government censors moved quickly to block the New York Times website Friday after it published a blockbuster story detailing the massive wealth accumulated by the family of Prime Minister Wen Jiabao. The report threatened to shatter the public image of Wen, who is known as a compassionate, reformist leader with a modest background. The Times says a review of corporate and regulatory records indicate the prime minister's relatives control assets of at least $2.7 billion.

Just hours after the article was posted, access to the paper's English and Chinese-language websites was blocked throughout China. Censors also hurried to delete references to the prime minister and his family on China's Twitter-like Weibo microblog, while the Times' Chinese social media accounts were also deleted.

Chinese Foreign Ministry spokesperson Hong Lei condemned the article on Friday, telling reporters that it was meant to "smear China" and had "ulterior motives."

Eileen Murphy, the paper's spokeswoman, expressed disappointment and said she hopes full access is restored soon. But she said the Times refuses to compromise its journalistic standards. Following the June launch of its Chinese-language site, the paper made a similar commitment, vowing not to tailor its content based on "the demands of the Chinese government."

In a move suggesting it anticipated China's anger at the Friday article on Wen, the Times made the Chinese-language version available for download in PDF format, making it much easier to distribute.
Posted by: Au Auric || 10/29/2012 03:51 || Comments || Link || E-Mail|| [6476 views] Top|| File under:
China to Shoot at High Frontier
U.S. Intelligence: China to conduct test of more powerful anti-satellite weapon capable of hitting GPS, spy satellites, but after U.S. election.
(Emphasis added.....)
Posted by: Uncle Phester || 10/29/2012 00:00 || Comments || Link || E-Mail|| [6467 views] Top|| File under:
Europe
Russia promises to make Greece a prospering state in 1 year
Two years ago, Greece missed the chance to extricate from the crisis with Russia's help. Nowadays, Russian investments in the country grow and give air to breathe to economies of several regions of Greece, such as the north-east. Russian investors are especially attracted by cheap real estate, tourism and the property that they can buy from the state.

"Greece should only give Russia the green light, and the Russian money will come," said Ivan Savvidi, a businessman and the president of the Association of Greek Public Organizations of Russia said. "If Greece asks Russian business, I can tell you that by October next year, Greece will become a prosperous country," the BBC quoted Savvidi, a former deputy of the Russian State Duma.

"Russia has never turned its back on Greece in a thousand years, and, of course, it will not now," the official said.

According to Savvidi, the Greek government has once missed a historic opportunity to get out of the crisis with Russia's help. "Two years ago, when George Papandreou (former Prime Minister) met with Vladimir Putin, the Russian side was ready to help, but Athens did not raise the issue," Savvidi said.
Posted by: tipper || 10/29/2012 20:39 || Comments || Link || E-Mail|| [6473 views] Top|| File under:
Europe's Crisis Spawns Calls for a Breakup of Spain
This vibrant northern region of Catalonia has long been known as the "factory of Spain" for generating wealth that helped sustain the entire nation. Now Catalonia, beaten down by years of recession, has become the battleground in what threatens to become an economic civil war. Protesters in Catalonia last month marched for independence in Barcelona.

In protests large and small, hundreds of thousands of Catalans are embracing a stark proposition: Only by breaking ties with Spain and becoming an independent country can Catalonia free itself from economic malaise.

Catalans go to the polls Nov. 25 for a regional parliamentary election, and polls show pro-independence parties in front.

"Madrid has been draining us dry for too long," says Josep Casadella, a corporate human-resources administrator. He became an Internet sensation not long ago after posting a video of himself refusing to pay the fare at a toll booth and complaining that Spain should build free roads for all the taxes it collects.

The region's president, Artur Mas, has called the marriage between Catalonia and Spain's capital one of "mutual fatigue." He has pledged to place an independence referendum before voters.

Posted by: Au Auric || 10/29/2012 14:54 || Comments || Link || E-Mail|| [6463 views] Top|| File under:
Home Front: WoT
Guess now Obama's got Bayonets-the 7th is back
Headquarters, 7th Infantry Division uncased its colors during a reactivation ceremony on 10 October 2012 on Joint Base Lewis McChord's Watkins Field. The unit had been formally activated on 1 October 2012.
Posted by: Skidmark || 10/29/2012 04:15 || Comments || Link || E-Mail|| [6488 views] Top|| File under:
Who's in the News
50
[untagged]
3
Govt of Syria
3
al-Shabaab
3
Arab Spring
2
al-Qaeda
2
Govt of Iran
2
al-Qaeda in Arabia
1
Thai Insurgency
1
Abu Sayyaf
1
Ansar Dine
1
Boko Haram
1
Hamas
1
Hezbollah
1
Lashkar e-Jhangvi
Bookmark
E-Mail Me
The Classics
The O Club
Rantburg Store
The Bloids
The Never-ending Story
Thugburg
Gulf War I
The Way We Were
Bio
Merry-Go-Blog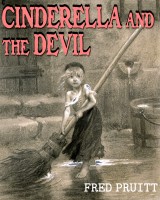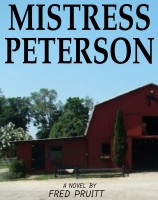 On Sale now!


A multi-volume chronology and reference guide set detailing three years of the Mexican Drug War between 2010 and 2012.

Rantburg.com and borderlandbeat.com correspondent and author Chris Covert presents his first non-fiction work detailing the drug and gang related violence in Mexico.

Chris gives us Mexican press dispatches of drug and gang war violence over three years, presented in a multi volume set intended to chronicle the death, violence and mayhem which has dominated Mexico for six years.
Click here for more information


Meet the Mods
In no particular order...


Steve White
Seafarious
Pappy
lotp
Scooter McGruder
john frum
tu3031
badanov
sherry
ryuge
GolfBravoUSMC
Bright Pebbles
trailing wife
Gloria
Fred
Besoeker
Glenmore
Frank G
3dc
Skidmark
Alaska Paul



Better than the average link...



Rantburg was assembled from recycled algorithms in the United States of America. No trees were destroyed in the production of this weblog. We did hurt some, though. Sorry.
54.92.164.9

Help keep the Burg running! Paypal: