-Obits-
British ExxonMobil oil chief 'assassinated' in Brussels street
A British executive for the oil company ExxonMobil has been shot dead in front of his wife in an assassination-style killing in Brussels.

Belgian police have imposed a news blackout after Nicholas Mockford, 60, was shot as he left an Italian restaurant in Neder-over-Heembeek, a suburb of the capital.

The executive was shot three times, once as he lay on the ground, after leaving the Da Marcello restaurant in Rue de Beyseghem at around 10pm on Oct 14. His wife, Mary, was left beaten and covered in blood. Mr Mockford died on the way to hospital.

Witnesses said they saw the couple walk across the street to their car, a silver Lexus 4x4, before shots were fired. The attack was said to have happened very quickly and Mrs Mockford was left cradling her husband in the street, shouting for help. According to reports, two men were seen running away carrying a motorcycle helmet.

Initially police said they were not excluding any possibilities, including a carjacking, but Mr Mockford's car was not stolen.

The Belgian prosecutor's office said last night that there was a "judicial instruction" from Martine Quintin, the investigating judge, that meant they could give no "explanation" and no detail about the killing.

"This is usual in such a serious murder investigation," a spokesman said.

Mr Mockford had worked for the company since the 1970s, and was the head of marketing for interim technologies for ExxonMobil Chemicals, Europe, promoting new types of greener fuel. He was a keen sailor and was the skipper of an Exxon team who won first prize in a race in the Channel last year aboard their yacht Musette.

He was also interested in motor cycling. Mr Mockford had been married to his second wife, who is Belgian, for 15 years, and had three grown-up children from his first marriage, all of whom live in Britain.

He was brought up in Leicestershire and had last lived in this country in Chichester, but had been abroad for some years, mostly in Belgium and Singapore.

One family member told The Daily Telegraph he believed Mr Mockford had been killed in a professional hit.

The relation, who asked not to be named, said: "We are all confused about what has happened. Nick was a genuinely lovely, clean-cut, mild mannered, family man.

"I don't think he would put up a fight or argue with someone trying to steal his company car.

"He was shot so calmly and so quickly, it smacks horribly of a professional hit, but we can't fathom why. He isn't the type to cave in to blackmail and it just doesn't compute."

A spokesman for ExxonMobil said: "We are shocked by the tragic death of one of our employees on Sunday, October 14 in Brussels.

"Our thoughts are with his family, friends and colleagues and we are supporting them as best we can at this very difficult time."

The relation said Mrs Mockford was recovering from the ordeal and had not been badly hurt. "He was always very tight-lipped about what he did, even when sitting around with the family," the relation added.
Posted by: Au Auric || 10/26/2012 02:57 || Comments || Link || E-Mail|| [352 views] Top|| File under:
Afghanistan
Decision on Durand Line Belongs to Afghans, Faizi Says
[Tolo News] President Hamid Maybe I'll join the Taliban Karzai
... A former Baltimore restaurateur, now 12th and current President of Afghanistan, displacing the legitimate president Rabbani in December 2004. He was installed as the dominant political figure after the removal of the Taliban regime in late 2001 in a vain attempt to put a Pashtun face on the successor state to the Taliban. After the 2004 presidential election, he was declared president regardless of what the actual vote count was. He won a second, even more dubious, five-year-term after the 2009 presidential election. His grip on reality has been slipping steadily since around 2007, probably from heavy drug use...
's

front man

on Wednesday said the Durand Line dividing Afghanistan and Pakistain is a matter for the Afghan people to decide, dismissing statements by American officials on what the demarcation means under US policy.

Aimal Faizi said the comments of foreigners on the Durand Line will not have any effect on the verdict of the Afghan people, to whom the decision belongs.

"Whatever their position is, it will not affect the Afghan people and government. The Durand Line is a historic matter and it is up to the people of Afghanistan to decide about this," Faizi said at a

presser

in Kabul.


The Pashtuns and the various Taliban and smuggling gangs will ignore the border as if it didn't exist, Pakistan will not send the regular army over to conquer, and the Afghan army is a generation or more from being able to wage war, so formalizing the border really doesn't matter at the moment.

The Durand Line Agreement was drawn up by the British in 1893 to divide the Pashtun region between what was then British India and the Kingdom of Afghanistan.

Pakistain inherited the agreement after its partition from the British Raj in 1947 but there has never been an official ratification of the line between Islamabad and Kabul.

Faizi's statement comes US special envoy for Afghanistan and Pakistain Marc Grossman triggered a renewed debate on the demarcation with his comments in an interview on a private television network in Kabul on Sunday.

"Our policy is that border is the international border," Grossman said on October 21. "I think it is time to lift everybody's vision here to a regional conception of what the region could be."

US State Department spokesperson Victora Nuland reiterated Grossman's statement on Tuesday in the US after she was asked by a

news hound

about the matter.

"Well, our policy on this has not changed. It was correctly stated by Ambassador Grossman that we see this as the internationally recognised boundary," she said.

The Afghan government has already responded to Grossman's comment with a statement on Tuesday from the Ministry of Foreign Affairs saying it "rejects and considers irrelevant any statement by anyone about the legal status of this line.
Posted by: trailing wife || 10/26/2012 00:00 || Comments || Link || E-Mail|| [345 views] Top|| File under:
Govt Stalled as Afghan Lawmakers Head to Mecca
A sign of widespread and unexpected prosperity...at least among the legislative ranks. Or possibly a strong distrust that such prosperity and opportunities will be available in the future. After all, look what happened when the Russians left.

[Tolo News] More than one hundred Afghan

politician

s have gone on pilgrimage (Hajj) to Mecca, unexpectedly stalling government work including the much-debated draft election law.


Just because they left on a Hajj doesn't mean they have to be let back in...

In an apparently unplanned move, both the House of Representatives and the Senate have not convened since last week because of the lack of

politician

s present.

Executive director of the Free and Fair Election Foundation of Afghanistan (FEFA) Jandad Spinghar told TOLOnews that the absence of the parliament members has slowed down necessary legislation.

"The legislation process has been delayed," he said Tuesday, adding that the rules of the Houses should not have allowed this to happen.

"There is a need to supervise the government activity and summon some officials over this. Regretfully now the lack of presence is the main problem. The rules of procedure of the House need to be corrected -- it should be fixed to put pressure on parliament members to be present."

Senator Daoud Ehsas said that about 20 senators went to Mecca including the Head of the Senate and the upper house's Second Deputy.

Afghanistan's Ministry of Hajj and Islamic Affairs claimed that according to the Afghan Embassy in Soddy Arabia


...a kingdom taking up the bulk of the Arabian peninsula. Its primary economic activity involves exporting oil and soaking Islamic rubes on the annual hajj pilgrimage. The country supports a large number of princes in whatcha might call princely splendor. When the oil runs out the rest of the world is going to kick sand in their national face...


, at least 100 parliamentarians have gone to Hajj.

"We got some information from the Afghan Embassy in Saudi Arabia that about hundred representatives from the Parliament and Senate went to Hajj with personal visas," acting Minister Daeeul Haq Abid said.

Lawmakers who remained in Kabul have criticised their colleagues for failing to fulfill their professional responsibilities, saying they should not receive their salary.

"There is no need to go Hajj in essential situations," Balkh MP Mohammad Abdo said. "Those who are not fulfilling their responsibilities correctly, their salary is haraam [sinful]."

The parliamentary commission for the safety of MPs responded to claims that the parliament should be monitoring both official and unofficial trips of the

politician

s, saying that they are investigating.

"It is not clear so far -- we are researching the issue and then will share with the media," commission member Farkhonda Zahra Nadri told TOLOnews.

However,


denial ain't just a river in Egypt...


she conceded that the situation of the suspended parliament was not acceptable.

"This is really worrying. Hopefully it will not become a custom," she said.

Some

politician

s claim that their colleagues have been funded by the Ministry of Hajj and that they have gone to Mecca for the fourth or fifth time.

In Islam, the religious pilgrimage to Mecca is only obligatory once in a lifetime by those who can afford to do so.

Religious scholars Sayed Mohammad Hassan Sharif Balkhabi said that the religious oblation or sacrifice represented by making the pilgrimage is not greater than the oblation of fulfilling ones responsibilities.

"These representatives, instead of going to Hajj, should do their responsibility; it has more oblation," he told TOLOnews.

Some

politician

s suggested that their colleagues went more for recreation or tourism more than for making a holy pilgrimage.

The lower and upper houses are not likely to reconvene until next week after the Eid al-Adha holidays end on Sunday.
Posted by: trailing wife || 10/26/2012 00:00 || Comments || Link || E-Mail|| [342 views] Top|| File under:
Economy
Fear of Fiscal Cliff Has Already Cost a Million Jobs
Front page WaPo. Are they turning on Champ?


The "fiscal cliff" is still two months off, but the scheduled blast of tax hikes and spending cuts is already reverberating through the U.S. economy, hampering growth and, according to a new study, wiping out nearly 1 million jobs this year alone.


Lessee, who was in charge this year? Who insisted on his way or the highway? Who kept blaming the majority of the duly-elected House of Representatives?




But they told us business people don't react to uncertainty or negative changes in the future business environment that way. I don't understand.

The report, scheduled for release Friday by the National Association of Manufacturers, predicts that the economic damage would deepen considerably if Congress fails to avert the cliff, destroying nearly 6 million jobs through 2014 and sending the unemployment rate soaring to near 12 percent.


Maybe this is O's October Surprise - a gift for Mitt.
Posted by: Bobby || 10/26/2012 05:50 || Comments || Link || E-Mail|| [357 views] Top|| File under:
Wisconsin company announces layoffs ahead of Biden arrival
OSHKOSH, Wis. - Bad news will greet Vice President
Joe Foreign Policy Whiz Kid Biden


The former Senator-for-Life from Delaware, an example of the kind of top-notch Washington intellect to be found in the World's Greatest Deliberative Body...


when he arrives in Wisconsin Thursday night. Hours earlier, Oshkosh's largest employer announced that it will lay off 450 employees in January.

Oshkosh Corp., a truck manufacturer with Pentagon contracts, blamed the "difficult decisions" on looming cuts to the nation's defense budget.

"As Oshkosh and others in the defense industry have discussed on numerous occasions, domestic military vehicle production volumes will decline significantly in 2013 due to the reduction in U.S. defense budgets and the fact that military spending is returning to peacetime levels," the company said in a statement. "Unfortunately, these economic factors require Oshkosh to rebalance its defense production workforce starting in January 2013."

The company said the layoffs were not tied to the looming budget cuts set to take effect in January. And it will still have about 3,500 employees in its Oshkosh-based defense division after the job cuts.

The news came hours ahead of Biden's campaign appearance in the city on Friday morning.

President B.O.

carried Winnebago County in 2008, but area Republicans said they believe Willard Mitt Romney


...former governor of Massachussetts, currently the Publican nominee for president. He is the son of the former governor of Michigan, George Romney, who himself ran for president after saving American Motors from failure, though not permanently. Romney has a record as a successful businessman, heading Bain Capital, and he rescued the 2002 Winter Olympics from the midst of bribery and mismanagement scandals. More to the point, he isn't President B.O...


will be competitive here on Election Day.

Statewide tracking polls show that while Obama's lead has slipped, he maintains a slight advantage over Romney in Wisconsin.

Posted by: Au Auric || 10/26/2012 03:04 || Comments || Link || E-Mail|| [346 views] Top|| File under:
Europe
Italy court convicts Berlusconi of tax evasion
A COURT in Italy has convicted former Premier Silvio Berlusconi of tax fraud and sentenced him to four years in prison.

In Italy, cases must pass two levels of appeal before the verdicts are final. Berlusconi is expected to appeal.

The conviction was the media mogul's first; other criminal probes and trials had ended in acquittal or were thrown out for statute of limitations.

Earlier in the week, Berlusconi had announced he wouldn't run for a fourth term. The 76-year-old media mogul wasn't in the courtroom for the verdict on the case stemming from dealings in his Mediaset business empire.
Posted by: tipper || 10/26/2012 10:22 || Comments || Link || E-Mail|| [355 views] Top|| File under:
Amnesty Slams 'Excessive' Force against Protesters in Europe
Anti-austerity demonstrators in Europe have suffered excessive police violence, Amnesia Amnesty International said Thursday in a report urging European Union


...the successor to the Holy Roman Empire, only without the Hapsburgs and the nifty uniforms and the dancing...


(EU) governments to protect the right to peaceful protest.

The rights group said people rallying against government spending cuts, tax rises and job losses in countries hit by the eurozone crisis and elsewhere had sometimes been seriously injured by police or had had medical treatment withheld.

"People demonstrating peacefully in EU countries have been beaten, kicked, shot at and

maimed

with rubber bullets and sprayed with tear gas," Amnesty said.

"Yet excessive use of force by police goes uninvestigated and unpunished."

The Amnesty report, entitled "Policing demonstrations in the European Union", described several cases where police had severely beaten protesters in Greece, Spain and Romania.

Greek journalist Manolis Kypreos was left completely deaf in June 2011 after police threw a stun grenade at him, the report added.

Kypreos has since recovered some hearing but his disability has effectively ended his career, Amnesty said.

"Governments must spell out and reiterate that

coppers

may use force only when strictly necessary," said Fotis Filippou, Amnesty's campaign coordinator for Europe and Central Asia.

"They must introduce strict guidelines on the use of potentially lethal riot-control devices such as pepper spray and tear gas, water cannon and rubber bullets."

The report warned that excessive force and arbitrary arrests of protesters could turn anger against governments into anger against the police, increasing the risk of violence at anti-austerity demonstrations.

Under international law, police can only use force when it is required for them to perform their duty and they must be restrained in its use, Amnesty said.

Police forces in several European countries have faced budget cuts themselves as governments seek to shrink their huge deficits, the report added.

Posted by: Fred || 10/26/2012 00:00 || Comments || Link || E-Mail|| [363 views] Top|| File under:
Science & Technology
Phantom Works knocks out electronics at Utah test range
Video here

Cruising fast over the Western Utah Desert, a lone missile makes history at the Utah Test and Training Range. The missile, known as CHAMP, or Counter-electronics High-powered Advanced Missile Project may one day change modern warfare, by defeating electronic targets with little or no collateral damage.

CHAMP approached its first target and fired a burst of High Power Microwaves at a two story building built on the test range. Inside rows of personal computers and electrical systems were turned on to gauge the effects of the powerful radio waves.
Seconds later the PC monitors went dark and cheers erupted in the conference room. CHAMP had successfully knocked out the computer and electrical systems in the target building. Even the television cameras set up to record the test were knocked off line without collateral damage.
Posted by: Anguper Hupomosing9418 || 10/26/2012 00:00 || Comments || Link || E-Mail|| [424 views] Top|| File under:
-Election 2012
Polls Say Whites are Abandoning Obama, too
More front-page bad news at the WaPo. Maybe they're trying to energize their base?


The 2012 election is shaping up to be more polarized along racial lines than any presidential contest since 1988, with President Obama experiencing a steep drop in support among white voters from four years ago.


Over that "White Guilt" thing, perhaps?


But now, Obama [is] trailing Republican Mitt Romney 60 percent to 37 percent among whites. That presents a significant hurdle for the president -- and suggests that he will need to achieve even larger margins of victory among women and minorities, two important parts of the Democratic base, to win reelection.


He's gonna have a tough time getting more than the 97% of blacks who support him. And I read that statisitic, which - quite frankly - shocked me.
Posted by: Bobby || 10/26/2012 06:21 || Comments || Link || E-Mail|| [352 views] Top|| File under:
Who's in the News
54
[untagged]
7
Govt of Syria
3
Govt of Pakistan
3
al-Shabaab
2
Govt of Iran
2
al-Qaeda in Arabia
2
Taliban
1
al-Qaeda
1
Hamas
1
Hezbollah
Bookmark
E-Mail Me
The Classics
The O Club
Rantburg Store
The Bloids
The Never-ending Story
Thugburg
Gulf War I
The Way We Were
Bio
Merry-Go-Blog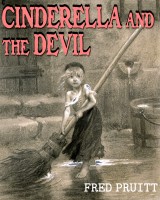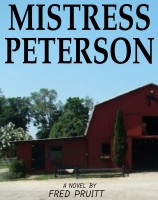 On Sale now!


A multi-volume chronology and reference guide set detailing three years of the Mexican Drug War between 2010 and 2012.

Rantburg.com and borderlandbeat.com correspondent and author Chris Covert presents his first non-fiction work detailing the drug and gang related violence in Mexico.

Chris gives us Mexican press dispatches of drug and gang war violence over three years, presented in a multi volume set intended to chronicle the death, violence and mayhem which has dominated Mexico for six years.
Click here for more information


Meet the Mods
In no particular order...


Steve White
Seafarious
Pappy
lotp
Scooter McGruder
john frum
tu3031
badanov
sherry
ryuge
GolfBravoUSMC
Bright Pebbles
trailing wife
Gloria
Fred
Besoeker
Glenmore
Frank G
3dc
Skidmark
Alaska Paul



Better than the average link...



Rantburg was assembled from recycled algorithms in the United States of America. No trees were destroyed in the production of this weblog. We did hurt some, though. Sorry.
3.238.4.24