-Signs, Portents, and the Weather-
Climate Change Hits Central Plains, Moves East
Parts of North Dakota and northwest Minnesota are receiving a blanket of snow in the wake of a powerful, early cold season Arctic front. This front is headed east and will bring a radical change in the weather to the eastern half of the U.S., dropping temperatures up to 30 degrees

It's snowing now in eastern North Dakota and northwest Minnesota, where some areas could receive upwards of half a foot.

Although it may seem early for such substantial snow in this region, the National Weather Service office in Grand Forks says this is not particularly unusual.


So there! Climate change deniers! The oceans will still rise! But the NWS tables at link show most of the early snow was in 1942 and 1950, not so much in the last 30 years.


Based on the climatological record available, measurable snow is not at all uncommon in early October. In fact, a glance through the data show that measurable snows have occurred in September.

Chicago is expected to have a high temperature of 82 today, but just 54 Friday along with gusty northwest winds behind the front.

By Saturday, the front will reach the East Coast with one more day of 70s and 80s before they are replaced by 50s and 60s Sunday.
Posted by: Bobby || 10/05/2012 06:17 || Comments || Link || E-Mail|| [6471 views] Top|| File under:
Africa North
Libyans Angry over Cabinet Line-Up Storm Assembly
[An Nahar] More than 100 angry Libyans stormed the General National Congress on Thursday, protesting over the lack of representation of a western town in a proposed new cabinet line-up.

The demonstrators, who were unarmed, barged their way into the GNC to air their grievances to representatives of the legislative assembly, the first elected authority after four decades under slain strongman Muammar Qadaffy


... who had more funny outfits than Louis XIV...


, witnesses said.

"More than 100 protesters from Zawiyah demonstrated at the General National Congress today because they don't have representatives in the (proposed) cabinet," said Salah Hassan, a member of the 200-seat assembly.


GNC representatives begun discussing late Thursday the government line-up presented by elected Prime Minister Mustafa Abu Shagur, which omitted members of the main liberal coalition. The assembly must approve each individual minister.

In their opening remarks, which were broadcast live, several representatives called for greater security, saying it was impossible to undertake the task of forming a new government under pressure or threats.

"This sets a dangerous precedent," said one congressman.

"They just marched in without anybody stopping them," said another.

One representative pinned the blame on Abu Shagur, saying it was the prime minister's failure to put forward a real coalition government which sparked an angry reaction on the streets.

The line-up has come under fire due to the absence of strong or well-known personalities as well as the carry over of four ministers who had served in the previous cabinet.

Posted by: Fred || 10/05/2012 00:00 || Comments || Link || E-Mail|| [6470 views] Top|| File under: Arab Spring
Egypt Court Orders Release of 2 Christian Children Held for Insult to Islam
[An Nahar] An Egyptian court on Thursday ordered the release of two Coptic Christian children accused of insulting Islam, a source in the prosecutor's office said.

He told AFP that prosecutor Abdel Meguid Mahmud took the decision because the accused, aged nine and 10, are minors, but the source did not specify if the charges were dropped.

Police incarcerated
Drop the rod and step away witcher hands up!
the children earlier this week after a complaint from Beni Sewif residents in southern Egypt for insulting Islam by allegedly urinating on a paper containing verses of the Koran, a judicial official said on Wednesday.

Nabil Naji Rizq, 10, and Mina Nadi Faraj, nine, were to have been held and questioned for a week at a juvenile facility.

A Coptic activist and lawyer said President Mohamed Morsi had intervened to have the two young Christians freed.

"I submitted a request to President Morsi which his Coptic aide, Samir Morcos, helped to deliver to him, and the president gave instructions for the prosecutor to release the two children," said Naguib Guebrail.

He said Morsi had ruled that their detention was in violation of international conventions on children's rights that have been signed by Egypt.

Morsi's

front man

was not immediately available for comment.


"I can say no more!"


It was the first such accusation against children in Egypt, where a Coptic teacher was last month convicted to six years in prison for insulting the Prophet Mohammed and the country's Islamist president on Facebook.

The trial of another Copt for posting excerpts from an anti-Islam film, the "Innocence of

Mohammedan

s," on the Internet will resume on October 17.

Posted by: Fred || 10/05/2012 00:00 || Comments || Link || E-Mail|| [6475 views] Top|| File under: Arab Spring
Europe
A Very European Break Up
He's Greek, she's German, and household finances are causing tensions to escalate... The video's been causing heated debates in the Greek and German media,
Posted by: tipper || 10/05/2012 13:56 || Comments || Link || E-Mail|| [6518 views] Top|| File under:
Demonstrators Break into Greek Defence Ministry
[An Nahar] More than 200 employees of a Greek shipyard on Thursday broke into the courtyard of the country's defense ministry in Athens to protest against non-payment of their wages, police said.

They broke down barriers at the entry and anti-riot forces were sent in half an hour later using clubs and gas to remove them. When they refused to leave they were cooled for a few years
Book 'im, Giorgios!
en masse.

The chief of staff had earlier tried to speak to them but was shouted down with cries of "Thieves! Thieves!" television pictures showed.

Defense Minister Panos Panayotopoulos, who was at an official ceremony at the port of Piraeus as the incident began, let it be known he would meet the demonstrators on condition they left the ministry.

The protest briefly blocked traffic on the busy major thoroughfare on which the ministry is situated.

The demonstrators said they had not been paid for several months while their place of work, Hellenic Shipyards, at Skaramangas in the industrial suburbs of Piraeus, was threatened by bankruptcy.

It was sold in 2010 by its previous owners, the German industrial conglomerate ThyssenKrupp, to the Abu Dhabi Mar group, but has been operating at less than capacity for months as it depends on modernisation contracts from the Greek armed forces, which have been suspended or delayed by the country's financial crisis.

Posted by: Fred || 10/05/2012 00:00 || Comments || Link || E-Mail|| [6474 views] Top|| File under:
India-Pakistan
IMF warns Pakistan economy deteriorating
[Dawn] The International Monetary Fund (IMF) said Thursday that Pakistain's economic situation was worsening and faces a return to double-digit inflation as the government prints money to finance its deficit.

In a mission report, the IMF said Islamabad urgently needed to address deep problems in its energy sector, including costly subsidies and poor distribution, while boosting growth to meet a rapidly growing population.

"Pakistain faces a challenging economic outlook. GDP growth in 2012/13 is projected to be in the 3-3.5 per cent range, which needs to accelerate in order to absorb the growing labour force," the IMF said.

"Inflation has fallen recently but is expected to be back in double digits by the middle of next year if corrective measures are not taken to reverse monetary financing of the fiscal deficit." It said the country's external accounts are deteriorating, with incoming investment slowing and the central bank's reserves dropping.


Following down the path laid down by Egypt? How nice.
Posted by: Fred || 10/05/2012 00:00 || Comments || Link || E-Mail|| [6490 views] Top|| File under: Govt of Pakistan
Darra tribal clash leads to closure of highway
[Dawn] The Indus Highway was blocked following an armed clash between two rival tribes in Darra Adamkhel, Frontier Region Kohat, on Wednesday.

An official of political administration told Dawn that a dispute over payment from local coalmines led to the clash between the two sub-tribes of Darra. Later, on the intervention of tribal elders and administration officials the highway was opened and it was decided that the dispute would be placed before a jirga for resolution.

Meanwhile,


...back at the hoedown, Bob finally got to dance with Sally...


a speeding vehicle crushed a man to death on Bannu road here on Wednesday.

The Saddar police said that a car hit a man, Sher Akbar, killing him on the spot. However,


today is that tomorrow you were thinking about yesterday...


the driver escaped. The police have

started the paperwork but haven't done much else

on the complaint of one Hassan Akbar.
Posted by: Fred || 10/05/2012 00:00 || Comments || Link || E-Mail|| [6472 views] Top|| File under: Govt of Pakistan
40 youngsters shifted to Lahore -- FIR against Protection Bureau staff
[Dawn]
As many as 40 homeless children living under the care of the Child Protection Bureau (CPB) were shifted to Lahore following registration of an FIR carrying serious charges of child abuse against some junior staffers at a local CPB facility, Dawn learnt on Wednesday.

According to sources, bureau's local head Umer Daraz Bhatti got the FIR registered against nine CPB employees, alleging they had been subjecting these children to various sorts of abuse. The accused denied the charge and counter-alleged that it was an act of

Dire Revenge™

by the complainants.

Mr Bhatti stated in the FIR registered with Madina Town police on Oct 1 that the children told him that attendants Tahir, Nasrullah, Shehbaz, Iftikhar, Shahid , cooks Ashraf and Shahbaz, laundryman Javed and security guard Riast had been subjecting them to rape, physical torture, harassment and forced labour.

Besides, Mr Bhatti quoted the children as telling him the accused had been showing them objectionable movies and pictures and had threatened them with dire consequences in case they revealed these cruel acts to anyone.

All the accused were booked under sections 294, 374, 377, 378 and 511 of the Pakistain Penal Code. However,


the hip bone's connected to the leg bone...


no arrests had been made till the filing of this report on Wednesday evening.

The sources said, after being informed of the situation, CPB Punjab Director General Amina Imam paid a visit to the local CPB facility some three days ago and after a personal meeting with the abused children ordered their shifting to Lahore.

Denying the charges, the accused CPB workers claimed they were being victimised by Mr Bhatti because they had been raising objections to his misbehaviour and pointing out his corruption.

They said they were ready to face any impartial inquiry and demanded the Punjab government should conduct a probe into bureau's affairs in the light of complaints they had been filing against Mr Bhatti from time to time.

They alleged the children gave statements against them under duress and were chained and locked in a room before their meeting with Ms Imam was arranged. One of the accused said she had taken 40 out of 51 children living in the bureau along with her to Lahore without getting the mandatory permission for the court.

He said also mandatory was a preliminary departmental inquiry before registration of a criminal case against a government employee. However,


the hip bone's connected to the leg bone...


no inquiry was conducted, and this, according to him, was against the law.

Another man nominated in the FIR said the bureau employees had sent applications to the Punjab Home Department and the CPB provincial head against Mr Bhatti which needed to be probed. He maintained the entire junior staff of the bureau was on a token-strike for the last two months and their salaries were stopped by the provincial head without any justification.

About allegations of rape and sexual harassment, he said all the accused were ready for any kind of medical examination, including DNA test to prove their innocence.

The CPB head told Dawn children were shifted to Lahore for their safety.

He said the CPB director general did not need court's permission to transfer children to any centre across Punjab and insisted the allegations against him were baseless.

Posted by: Fred || 10/05/2012 00:00 || Comments || Link || E-Mail|| [6469 views] Top|| File under: Govt of Pakistan
'Brain-eating amoeba' claims another life
[Dawn]
The death of a young man caused by waterborne Naegleria meningitis has heightened concerns about the quality of water people consume in the city.

A staffer at the infection control section of the Liaquat National Hospital on Wednesday said that a 24-year-old man brought to the LNH with complaints of high-grade fever, headache, vomiting and drowsiness had died of Naegleria fowleri on Tuesday.

Despite efforts by senior physicians, the patient died after two days of his admission to the hospital, the said, adding that he had learnt that the Naegleria causing primary amoebic meningitis (PAM) in humans was a disease which had a fatality rate of over 99 per cent.

Since May, seven people, manly young men, have died of Naegleria fowleri or PAM in the city.

According to experts, the organism was discovered in Australia in the middle of the 1960s, but probably has been infecting humans for centuries and is now being termed 'brain-eating amoeba'.

Dr Afia Zafar of the Aga Khan University Hospital said Naegleria was commonly found in warm fresh water. Only one species, naegleria fowleri, infected people when water containing the amoeba entered the body through the nose and travelled up to the brain, where it destroyed brain tissues.

Posted by: Fred || 10/05/2012 00:00 || Comments || Link || E-Mail|| [6478 views] Top|| File under: Govt of Pakistan
Israel-Palestine-Jordan
American gunman killed in Israeli hotel shoot-out
Not clear if this is terrorist related or whether the perp is just another random nutter, so filed under non-WoT for now.

JERUSALEM - An American man opened fire in an Israeli seaside hotel packed with tourists on Friday after losing his job there, killing one person before being shot dead in a stand-off with security forces.

The firefight erupted in the popular Red Sea resort of Eilat when New York native William Hershkovitz, 23, attacked a security guard at the Leonardo Club hotel and snatched his gun, officials and witnesses said. He then shot dead one of the hotel chefs, whom police identified as 33-year-old Armando Abed.

Police and military counter-terrorism officers swiftly surrounded the hotel, and Hershkovitz barricaded himself in the kitchen. After failed negotiations, there was an exchange of fire and Hershkovitz was shot dead, Eilat police spokesman Lior Ben-Simon said.

Hershkovitz had arrived in Israel in August as part of a five-month Israeli government-sponsored program meant to help foreigners become acquainted with the country, said Israel Way, the company that runs the trip. He and about 80 other participants in the program were working in hotels throughout Eilat.

Hershkovitz on Thursday was told to leave the program after hotel staff had lodged complaints against him.


That sounds like a red flag...

He "had met all admission requirements and his medical record was clean," Israel Way said in a statement. The internationally funded Jewish Agency, another of the program's sponsors, said it had appointed a panel to examine how Hershkovitz had been accepted.
Posted by: Steve White || 10/05/2012 13:48 || Comments || Link || E-Mail|| [6475 views] Top|| File under:
Home Front: Culture Wars
Daryl Hannah arrested in Keystone pipeline protest
SAN ANTONIO (Reuters) - Actress and environmental nutter Daryl Hannah was arrested in Texas on Thursday after she stood in front of an earth-moving machine clearing ground for the construction of the controversial Keystone XL pipeline, her representative said.


Daryl Hannah. C'mon guys, you remember her. Doncha?

The protest took place outside Winnsboro, Texas, about 80 miles east of Dallas, said Hannah's agent, Paul Bassis.


She still needs an agent?

Hannah, 51, a longtime environmental fool rube idiot simpleton dunce dolt halfwit ignoramus activist, was arrested last year outside the White House in yet another interminable protest against the pipeline.


No doubt she flew to DC for that one...

On Thursday, Hannah stood in front of an D9 excavator being used to clear trees and brush in order to build the pipeline, Bassis said.


The 'activists' never learn from the example of Saint Pancake, do they...

Joining her was the site's former property owner, Eleanor Fairchild, 78, whose land was taken by eminent domain for the project, he said.

"Ms. Hannah and Ms. Fairchild were defending Ms. Fairchild's property from eminent domain abuse by TransCanada," Bassis said.


If Ms. Fairchild got a fair price and the project is for public use then it's not abuse...

Booking information from the Sheriff's Office said Hannah was held on charges of trespassing and resisting arrest.


Since they couldn't charge her with being a publicity-seeking, glad-handing idiot...
Posted by: Steve White || 10/05/2012 13:51 || Comments || Link || E-Mail|| [6501 views] Top|| File under:
Who's in the News
38
[untagged]
7
Govt of Pakistan
4
Govt of Syria
4
Arab Spring
3
al-Shabaab
2
TTP
1
al-Qaeda in North Africa
1
Hamas
1
Hezbollah
1
Islamic Jihad
1
Jamaat-e-Islami
1
Taliban
1
Thai Insurgency
1
al-Qaeda in Arabia
Bookmark
E-Mail Me
The Classics
The O Club
Rantburg Store
The Bloids
The Never-ending Story
Thugburg
Gulf War I
The Way We Were
Bio
Merry-Go-Blog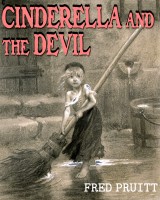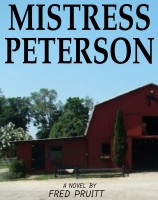 On Sale now!


A multi-volume chronology and reference guide set detailing three years of the Mexican Drug War between 2010 and 2012.

Rantburg.com and borderlandbeat.com correspondent and author Chris Covert presents his first non-fiction work detailing the drug and gang related violence in Mexico.

Chris gives us Mexican press dispatches of drug and gang war violence over three years, presented in a multi volume set intended to chronicle the death, violence and mayhem which has dominated Mexico for six years.
Click here for more information


Meet the Mods
In no particular order...


Steve White
Seafarious
Pappy
lotp
Scooter McGruder
john frum
tu3031
badanov
sherry
ryuge
GolfBravoUSMC
Bright Pebbles
trailing wife
Gloria
Fred
Besoeker
Glenmore
Frank G
3dc
Skidmark
Alaska Paul



Better than the average link...



Rantburg was assembled from recycled algorithms in the United States of America. No trees were destroyed in the production of this weblog. We did hurt some, though. Sorry.
3.239.4.127

Help keep the Burg running! Paypal: