-Short Attention Span Theater-
Man eaten by hogs at Oregon farm
COOS BAY, OR - An Oregon man trying to feed his 700-pound hogs was eaten by the animals Thursday, and sheriff's deputies are trying to determine what led up to his death.


I think I know what happened last...

Terry Garner, who lived near the rural town of Riverton in southern Oregon, went to feed the animals on his farm at 7:30 a.m. When he wasn't seen for several hours, a family member went to look for him, and found Garner's dentures on the ground in front of the hog enclosure, which housed several of the animals.

While searching the hog enclosure, the family member found Garner's body in several pieces, with a majority of it consumed by the hogs, the district attorney said. Now deputies are investigating how Garner ended up in a position where the hogs were able to eat him.

District Attorney Paul Frasier said there are a number of possible scenarios, including one in which Garner suffered a heart attack. Another possible scenario is that given Garner's age and health, the hogs were able to knock him down and kill him.


"I'll take him high and you take him low!"

Frasier said there have been reports that at least one of the hogs had been aggressive toward Garner in the past.
Because of the unusual circumstances surrounding Garner's death, detectives haven't ruled out foul play.

A forensic pathologist examined what little was left of Garner's body over the weekend, but was not able to identify the cause or manner of death. For now, Garner's cause of death is listed as undetermined, and his remains will be further examined by a forensic anthropologist at the University of Oregon.
Posted by: Steve White || 10/03/2012 00:00 || Comments || Link || E-Mail|| [6464 views] Top|| File under:
Brazil: Nationwide Pageant for Cutest Female Bottom
[An Nahar] Brazil's upcoming municipal elections are being overshadowed by the Miss Bum Bum pageant, a nationwide online contest to find the cutest female behind.

Young ladies representing the country's 26 states and the federal district Brasilia are vying to qualify for the grand finale scheduled to take place in Sao Paulo on November 30.

The female derriere has traditionally had great symbolic significance in Brazilian culture, as attested by the wild popularity of bum dancing among the young.

"I think that the tropical climate, the carnival and all this racial mixing gives the Brazilian woman a unique biotype on the planet," pageant organizer Cacau Oliver, a well-known female beauty spotter, told Agence France Presse.

"The Brazilian woman's derriere is a part of the body that the whole world admires and the contest just reaffirms this," he added.

Contestants are required to register on the website www.missbumbumbrasil.com and to supply three photos. Organizers are to select the 15 finalists.

The winner will collect 5,000 reais ($2500), while second place will receive 3,000 reais and third place 2,000 reais.

Last year, model Rosana Ferreira won the title.

Posted by: Fred || 10/03/2012 00:00 || Comments || Link || E-Mail|| [6472 views] Top|| File under:
-Signs, Portents, and the Weather-
Earthquakes in Dallas - MSM gets it right (mainly)
Three unusual earthquakes that shook a suburb west of Dallas over the weekend appear to be connected to the past disposal of wastewater from local hydraulic fracturing operations, a geophysicist who has studied earthquakes in the region says.


The things they left out is that most production - not just frack production - also involves re-injection of waste water, and that most frack waste water is injected without problem. But I was surprised to find that they actually got the guts of the story on such a volatile issue correct. (I decided earthquakes in Dallas qualify as a sign of the coming apocalypse.)
Posted by: Glenmore || 10/03/2012 07:59 || Comments || Link || E-Mail|| [6472 views] Top|| File under:
Africa North
Egypt's interior ministry to pay tortured actress LE1 million compensation
[Al Ahram]
A Cairo appeals court has ordered Egypt's interior ministry to pay LE1 million to an Egyptian actress in compensation for torturing her into falsely confessing to the murder of her Qatari husband.

The amount is considered the largest compensation ever paid out by the ministry to a victim of torture.

In 1999, actress Habiba Mohamed Saeed was accused of killing her Qatari husband in Cairo. She was subsequently tortured by

coppers

investigating the case, who hoped to extract a confession from her.

The actress says she was tortured and sexually abused for eight days until she confessed -- falsely -- to committing the crime.

In late 1999, a Giza criminal court found Habiba guilty and slapped her with a ten-year jail sentence. After serving five years in prison, police tossed in the slammer
Drop the rosco, Muggsy, or you're one with the ages!
the real murderers.

Posted by: Fred || 10/03/2012 00:00 || Comments || Link || E-Mail|| [6464 views] Top|| File under: Arab Spring
Constitution expert blasts Islamist's stance on marriage of young girls
[Al Ahram]
Constitution expert Nour Farahat on Monday criticised recent statements by Mohamed Omara, member of the Salafist Nour Party and Egypt's Constituent Assembly (tasked with drafting a new constitution), regarding the legal minimum age for women to marry.

During a televised interview on Saturday, Omara, who is also a professor at Egypt's Al-Azhar University, argued that Koranic references to divorcees who "have not menstruated" constituted proof that girls who had not yet reached puberty could be married.

On Facebook, Farahat described Omara's statements as "entirely shocking," arguing that the verse was usually interpreted as referring to adult women that could not menstruate for health reasons.

Farahat went on to request the opinion of Al-Azhar Grand Mufti Ali Gomaa on the issue, noting Omara's assertions that the Virgin Mary had been married as a child, even though the Koran clearly states that she was "not touched by a human."

Farahat also claimed that Omara had been disturbed by the presence of writer Ekbal Baraka during the televised interview since "he doesn't like sitting with women."

The controversy comes within the context of arguments concerning Article 36 of Egypt's draft constitution, which makes the "rules of Islamic jurisprudence" the reference for women's rights.

Some fear that the article, similar to one in Egypt's 1971 constitution, will jeopardise gains made by women's rights in recent decades and reopen discussion of topics such as the legal age for marriage, divorce, sexual harassment and women's right to work, among others.
Posted by: Fred || 10/03/2012 00:00 || Comments || Link || E-Mail|| [6465 views] Top|| File under: Arab Spring
Bangladesh
BCL, Shibir clash at RU
[Bangla Daily Star] At least 25 students

were maimed

, three of them bullet-hit, in a fierce clash between Islami Chhatra Shibir


... the student wing of the Jamaat-e-Islami Bangladesh...


and Bangladesh Chhatra League
... the student wing of the Bangla Awami League ...
activists at Rajshahi University (RU) yesterday.

Police placed in durance vile
Drop the rod and step away witcher hands up!
15 activists of Shibir after conducting raids in different dormitories soon after the incident.

The clash ensued around 11:30am when Shibir activists threw brickbats at a BCL procession near Shahidullah Arts building, witnesses said.

Following the incident, BCL men chased the Shibir activists, and a running battle between the members of two groups started.

Both the groups used sticks, iron rods and sharp weapons during the chase and counter chase.

The feuding groups also traded nearly 50 gunshots inside the campus and at the RU's main gate that left a BCL man and two Shibir activists injured.

Some of the activists of the pro-Jamaat student organization, who took shelter inside the Central Library after being chased, were mercilessly beaten up by the BCL men.

The BCL men also drove Shibir men out of the campus and put up barricades on the Rajshahi-Dhaka highway for around 30 minutes.

Around 12:30pm, BCL men entered the campus and damaged two university buses in front of the administrative building.

Later, the activists of the pro-AL student body ransacked the residence of the vice-chancellor for allegedly allowing the Shibir activists to establish their dominance in the campus.
Posted by: Fred || 10/03/2012 00:00 || Comments || Link || E-Mail|| [6460 views] Top|| File under:
Caribbean-Latin America
Chavez: Rival's campaign gets drug trafficking funds
Venezuela President Hugo Chavez has stepped up attacks against rival Henrique Capriles, accusing the opposition candidate's campaign of receiving mafia and drug trafficking funds. Chavez did not provide more details to back his accusation.

The opposition says 80 per cent of the Capriles campaign funds come from raffles, street fund-raising and internet donations. Chavez opponents counter that the president misuses public funds to promote his re-election bid.

The president, in power for almost 14 years, is the favoured to win another six-year term but Capriles has given Chavez his biggest challenge yet, closing the gap to 10 points in the latest opinion poll.
Posted by: Pappy || 10/03/2012 08:16 || Comments || Link || E-Mail|| [6465 views] Top|| File under:
Caminata in Caracas
Sunday marked the culmination of Henrique Capriles Radonski´s surprisingly successful insurgent campaign to oust autocrat Hugo Chavez from the presidency of Venezuela. With a week to go before voting next Sunday, October 7, Spanish newspaper ABC estimated more one million Capriles supporters staged a caminata, walking eight miles, or in many cases further, to hear their candidate make a rousing 35 minute speech in the country's capital city.



We noticed one particularly biting hand-lettered sign nearby ¨¿Te imaginas 6 años mas de esto? Tu decides!¨ [Can you imagine six years more of this? You decide!]


The day was picture-perfect for a political demonstration: 75 degrees; bright, nearly cloudless skies; virtually no traffic. Candidate Capriles stood on the back of a five-ton truck as it inched its way through the crowd to a specially constructed dais at the end of Avenida Bolivar. Excited supporters chanted slogans as their hero delighted in throwing the campaign´s national flag inspired gorras [baseball caps] to them in all directions.

At the same time in nearby Bolivar Plaza, a discretely small crowd of perhaps 500 watched outdoor interviews of a series of Chavez government officials by a lady commentator on state-owned VTV television, all of whom proclaimed that all was well in the country. Later in the day RCTV, Venezuela's leading television channel before being shut down by Chavez, tweeted sardonically, "Chavez is looking for people to fill the streets, while Capriles is looking for streets to put the people".

Contrary to the politicians on the government's own channel, all is far from well in the country. Venezuela's economic and social trials are unprecedented in the country's history. Inflation averaging more than 25 percent annually for the last four years has raised havoc with citizens and the commercial sector. The nation's economic lifeline, state-owned oil company PDVSA, is pumping 33 percent less oil than 10 years ago, despite having the second largest proven petroleum reserves in the world. Six million of Venezuela's 29 million citizens are either unemployed or squeezing out a below-poverty-line living as members of the so-called "informal workforce".

Twenty percent of the population have no reliable drinking water; poor facilities maintenance has resulted in frequent brown-outs and black-outs across the country; the security situation is so bad that a majority of citizens, when polled, fear going out of their homes after dark [violent crime is highest in the poverty-stricken barrios – among the people always considered Hugo Chavez´s core constituency]. Corruption, considered by economists a key factor in impeding economic development and a significant factor throughout Latin America, is pandemic throughout government and the private sector.

All this, despite Chavez having vigorously pursued his never-ending Bolivarian Revolution for nearly 14 years as president.

Little wonder Hugo Chavez faces the first major test of his popularity, a test many observers believe he will fail on Election Day. Today´s massive popular demonstration for Henrique Capriles is very possibly the largest ever in the region, and certainly in Venezuela. But it is far from the first mass demonstration of support. For the last eight weeks, huge crowds have formed wherever he has campaigned.

Winning is nothing new to Capriles. In January 1999, aged 26, he was elected Vice President of Venezuela's National Assembly, later becoming the youngest assembly President in its history. He went on to winning elections as mayor of Baruta and governor of Miranda state.

Last February in a national primary to select the presidential candidate of the United Democratic Movement [MUD], organized to present a single opposition contender, Capriles won an exceptional 64 percent of the three million votes cast, in a field of five well-known candidates.

In his speech from a specially constructed dais at the end of Avenida Bolivar, broadcast live on the country's only independent TV channel, Globovision, but ignored by VTV, Capriles both attacked Chavez' vaunted program for the future and summarized his own. Most dramatic was his running a list of failed and incomplete projects by the Chavez regime. Under the title "El Gobierno No Pudo" [the government couldn´t deliver], underscoring in every case repeatedly promised and badly needed projects: construction of badly needed housing, repair of badly maintained roads and construction of new roads and bridges, creation of hundreds of thousands of jobs, establishment of needed green areas, building of specialist hospitals and creation of a new university.

During the speech, we noticed one particularly biting hand-lettered sign nearby ¨¿Te imaginas 6 años mas de esto? Tu decides!¨ [Can you imagine six years more of this? You decide!]

Something very different in Venezuelan politics occurred at the end of Henrique Capriles´ speech. Having stood alone while speaking, as contrasted with Chavez always being surrounded by innumerable bodyguards, the 40 year old bachelor's mother climbed up on the dais and embraced her son. The crowd roared its approval, as for more than 15 minutes mother and son waved and threw countless more campaign caps into the throng.
Posted by: lotp || 10/03/2012 00:00 || Comments || Link || E-Mail|| [6463 views] Top|| File under:
India-Pakistan
Blasphemy case against cleric: Prosecution witnesses backtrack
[Dawn]
Three prosecution witnesses in the blasphemy case on Monday backtracked from their earlier statements in which they had accused the prayer leader of a mosque of altering the evidence against a Christian girl.

The Christian girl was jugged
Maw! They're comin' to get me, Maw!
in August but after recording the statements of some prosecution witnesses the police rounded up Khalid Jadoon, the prayer leader of Mehra Jaffer mosque, in September for allegedly altering the evidence. And after preliminary investigation, he was declared the main accused in the first challan


... list of charges ...


submitted to the sessions court.

On Monday, when District and Sessions Judge (west) Raja Jawwad Abbas Hassan resumed hearing of the post-arrest bail application of Khalid Jadoon, his counsel Syed Wajid Ali Gillani contended that the Ramna police had submitted false statements of three witnesses -- Qari Owais, Khurram Shehzad and Danish -- against his client. He said the witnesses had never uttered even a single word against the

holy man

.

The police had recorded the statements of Owais, Shahzad and Danish under section 161 of Criminal Procedure Code (CrPC) in which they had endorsed the statement of Hafiz Zubair, another witness in the case.

Zubair in his statement recorded before the judicial magistrate had stated that Mr Jadoon deliberately inserted two pages of the holy Koran in a bag containing ashes and burnt pages from a prayer book brought to him by a young man who claimed that the Christian girl had burnt the pages.

Police jugged
Maw! They're comin' to get me, Maw!
Mr Jadoon on September 1 after a member of the Mehra Jaffer mosque accused him of stuffing the pages from the holy book into the bag to make it appear that the Christian girl had burnt them.

Advocate Gillani submitted the affidavits of the three witnesses as well as that of four our prosecution witnesses -- Malik Ummad, the accuser; Malik Amjad, Tasleem Akhtar and Mehreen Noor -- in support of the

holy man

who is jugged
Youse'll never take me alive coppers!... [BANG!]... Ow!... I quit!
in the Adiala Jail for allegedly desecrating the holy Koran.

After hearing the preliminary arguments, the judge issued notices to the state and adjourned the matter for October 3.

Legal experts could not say what turn the trial will now take. Rao Abdul Rahim, the counsel for Malik Ummad, told Dawn that the development had weakened the case against the

holy man

. He said the case was moving towards its old direction, because if the

holy man

is exonerated from the charge, the Christian girl would have to face the trial.

Advocate Saleemullah Khan, a retired inspector general of police, added: "The blasphemy case against the Christian girl as well as the

holy man

was already weak and it is very difficult for the prosecution to prove the allegations against both the accused."

He said the statements of the three witnesses were recorded under section 161 of CrPC, and under this section a statement does not bear the signature of a witness rather the investigation officer himself signs the papers.

As far as the statement of Hafiz Zubair is concerned, which was recorded by the magistrate under section 164 of CrPC, it would not be exhibited unless he too is cross-examined by the defence counsel, he added.

Sub-Inspector Munir Hussain Jaffery, the investigation officer of the case, told Dawn that there was still a good case against the blasphemy accused.

"The statement of star witness Hafiz Zubair is still intact and enough to prove the prosecution case," he claimed.

"The police would also deal with the witnesses who misled the investigation and provided false information on the basis of which we recorded their statements under section 161 of CrPC," he added.

Meanwhile,


...back at the Alamo, Davy was counting their remaining cannon balls and not liking the results...


Islamabad High Court Chief Justice Iqbal Hameedur Rehman extended the restraining order against the trial of the Christian girl till October 17 as the counsel for the complainant could not appear in the court.

Posted by: Fred || 10/03/2012 00:00 || Comments || Link || E-Mail|| [6473 views] Top|| File under: Govt of Pakistan
Science & Technology
US court lifts Samsung tablet ban
[Bangla Daily Star]
A temporary sales ban on Samsung Electronics' Galaxy Tab 10.1 tablet computer in the US was lifted by a US court yesterday.

District Judge Lucy Koh's move opens the way for US sales of Samsung's older tablet model to restart.

Separately, Samsung filed a motion yesterday against Apple's iPhone 5 saying its patents had been violated.

The iPhone 5 was launched last month and broke Apple's pre-sales record. Apple has not commented on either move.
Posted by: Fred || 10/03/2012 00:00 || Comments || Link || E-Mail|| [6460 views] Top|| File under:
Who's in the News
29
[untagged]
3
Arab Spring
3
Govt of Iran
3
al-Qaeda in Arabia
3
Govt of Syria
2
Govt of Pakistan
2
al-Shabaab
1
al-Qaeda in North Africa
1
al-Aqsa Martyrs
1
Hezbollah
1
Jamaat-e-Islami
1
Moro Islamic Liberation Front
1
Palestinian Authority
1
Thai Insurgency
Bookmark
E-Mail Me
The Classics
The O Club
Rantburg Store
The Bloids
The Never-ending Story
Thugburg
Gulf War I
The Way We Were
Bio
Merry-Go-Blog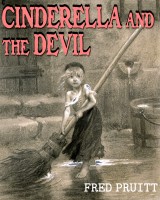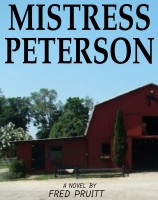 On Sale now!


A multi-volume chronology and reference guide set detailing three years of the Mexican Drug War between 2010 and 2012.

Rantburg.com and borderlandbeat.com correspondent and author Chris Covert presents his first non-fiction work detailing the drug and gang related violence in Mexico.

Chris gives us Mexican press dispatches of drug and gang war violence over three years, presented in a multi volume set intended to chronicle the death, violence and mayhem which has dominated Mexico for six years.
Click here for more information


Meet the Mods
In no particular order...


Steve White
Seafarious
Pappy
lotp
Scooter McGruder
john frum
tu3031
badanov
sherry
ryuge
GolfBravoUSMC
Bright Pebbles
trailing wife
Gloria
Fred
Besoeker
Glenmore
Frank G
3dc
Skidmark
Alaska Paul



Better than the average link...



Rantburg was assembled from recycled algorithms in the United States of America. No trees were destroyed in the production of this weblog. We did hurt some, though. Sorry.
54.211.101.93

Help keep the Burg running! Paypal: