-Lurid Crime Tales-
"So was I [reckless], if you'll remember"
Obi-Wan Kenobi was always a bit of a rogue Jedi, even lamenting his own former lack of patience during a dramatic exchange with Yoda in "The Empire Strikes Back."

But a California man who legally changed his name to match that of the fictional "Star Wars" hero may have given in to the temptations of the dark side of the Force, as he was charged with a hit-and-run.


Teenage Palpatine accidentally killed two pedestrians in a hit-and-run. I hope noone was permanently hurt here and this guy has more empathy than the man from Naboo.


According to the Auburn Press Tribune, Obiwan Kenobi was allegedly responsible for a five-car accident and is charged with leaving the scene after the wreck occurred.

And as Yoda warned the fictional Kenobi, "Told you I did. Reckless is he. Now, matters are worse."

In fact, things are far worse for the 37-year-old, who has been charged with a felony in the case by Roseville police. According to the paper, Kenobi was already wanted on an outstanding misdemeanor petty theft charge.
Well, Anakin Solo wasn't the Solo who turned Sith, despite his fears in Junior Jedi Knights.
Born Benjamin Cale

Feit (one letter off from Fett, the largest family in the galaxy)

, Kenobi changed his name to that of the "Star Wars" character as part of a 1999 radio station contest. At least up until the hit-and-run charge, formally associating himself with "The Phantom Menace" may have been the biggest accident in Kenobi's life.

After spending five days in jail, Kenobi was released from custody on Thursday without bail and is scheduled to appear in court on April 30.
Posted by: Korora || 05/01/2012 09:13 || Comments || Link || E-Mail|| [6485 views] Top|| File under:
Turkmenistan President Holds Horse Beauty Contest
[An Nahar] The horse-mad leader of Turkmenistan on Sunday hosted his second presidential beauty contest for horses in the isolated Central Asian state.

President Gurbanguly Berdymukhamedov awarded "the most beautiful horse of the year" prize to a thoroughbred stallion called Khan of the Eagles, which beat the nine other finalists decked in traditional bridles.

The leader then pulled off his jacket and leapt onto a horse to ride a victory circuit of the racecourse outside Ashgabat to cheers from the crowd.

The horse beauty contest falls on a national holiday, the Day of the Turkmen Race Horse in the ex-Soviet state, which is home to an ancient breed of horses called Akhal-Teke.

In the run-up to the holiday, state newspaper Neutral Turkmenistan published daily poems for a week on its front page singing the praises of the president's favorite horses, illustrated with color photographs.

Berdymukhamedov, 54, has written a book about horses that was published in a print-run of many thousands and once posed on his favorite steeds for a calendar.

The former dentist took over the leadership of the energy-rich state in 2007 after the death of the eccentric dictator Saparmurat Niyazov, who renamed months and days of the week in honor of himself and his family.

The new president removed some of the trappings of that regime but has launched his own cult of personality and is known by the unofficial title of the Protector.

Posted by: Fred || 05/01/2012 00:00 || Comments || Link || E-Mail|| [6495 views] Top|| File under:
Australian billionaire: Titanic II to sail in 2016
[CBS News]
An Australian billionaire said Monday he'll build a high-tech replica of the Titanic at a Chinese shipyard


... because there aren't any Australian, British, or American shipyards anymore...


and its maiden voyage in late 2016 will be from England to New York, just like its namesake planned.


Whoa! Nobody's ever sailed that route, have they?


Weeks after the 100th anniversary of the sinking of the original Titanic, Clive Palmer announced Monday he has signed a memorandum of understanding with state-owned Chinese company CSC Jinling Shipyard to build the Titanic II. "It will be every bit as luxurious as the original Titanic,


... which'd put it on par with Carnival or Norwegian Cruise Lines...


but ... will have state-of-the-art 21st-century technology and the latest navigation and safety systems," Palmer said in a statement.
"The rubes will eat it up!"
"We'll make a fortune!"
"We've already got a fortune!"
"We'll make another fortune!"
He called the project "a tribute to the spirit of the men and women who worked on the original Titanic."


Those who didn't drown are long since dead of old age, so unless they're looking down from some sort of passenger shipping valhalla they don't really care. If they actually are in Passenger Shipping Valhalla they're probably eating oysters Rockefeller and swilling Chateau Lafitte Mouton Cadet '02 and having too much of a good time to pay attention to some cheap Chinese knockoff unless the knockoff goes down and they find themselves sharing table space with a bunch of people eating with chopsticks...


More than 1,500 people died after the Titanic hit an iceberg in the North Atlantic on its first voyage.


Another 30 were killed when her sister ship, the Britannia, which was in service as a hospital ship, hit a mine off one of the Greek islands in 1916 and sank. But they haven't made a movie about that one, even though they probably should...


It was the world's largest and most luxurious ocean liner at the time.


Her sister ship, the slightly smaller but equally luxurious Olympic, continued placidly transporting people back and forth across the Atlantic without incident, to include service as a troop ship during WWI. She was known, in fact, as the Old Reliable. She was in service until the mid-1930s, at which time she was scrapped...
Posted by: Fred || 05/01/2012 00:00 || Comments || Link || E-Mail|| [6465 views] Top|| File under:
Bangladesh
Arrests, raids; BNP leaders hiding
Amid raids and arrests, senior BNP leaders have gone into hiding, as the government's sudden tough stance against the opposition's continuous agitation yesterday sent panic sweeping through the ranks of the 18-party alliance.

Police placed in durance vile
Yez got nuttin' on me, coppers! Nuttin'!
the BNP's Joint Secretary General Ruhul Kabir Rizvi in the capital's Kakrail area around two hours after yesterday's dawn-to-dusk hartal


... a peculiarly Bangla combination of a general strike and a riot, used by both major political groups in lieu of actual governance ...


, the last of the two back-to-back shutdowns called by the BNP-led opposition alliance to protest the disappearance of its leader M Ilias Ali.

Earlier, during the hartal hours and on Sunday night, law enforcers rounded up 10 opposition men, including former student leader Kamruzzaman Ratan -- a close associate of Ilias Ali -- and former deputy minister Sirajul Haque.

In the early hours yesterday, police raided BNP acting secretary general Mirza Fakhrul Islam Alamgir's Uttara residence. In the afternoon, they swooped on standing committee member Mirza Abbas' house at South Shahjahanpur.

Unlike on other hartal days, Fakhrul and other top leaders were not seen in the party's central office at Nayapaltan yesterday. They had gone into hiding fearing arrests in two cases filed for

kaboom

s in the secretariat compound and the torching of buses on Sunday, insiders said.

Fakhrul and several

big shot

s of the BNP and its allies are accused in the two cases, filed on Sunday night.

Yesterday's lockdown ended without any major incidents of violence with a thin presence of opposition pickets on the streets.

The main opposition party termed the cases against its leaders "ill-motivated" and called a countrywide demonstration for tomorrow in protest at the raids and filing of the cases.

Hours before his arrest, Ruhul Kabir Rizvi at a press briefing at the party's Nayapaltan office said fresh agitation programmes would be announced from a protest rally tomorrow.

Asking the government to withdraw the cases, party's

big shot

Moudud Ahmed at the briefing said cases and raids would not be able to weaken the agitation and that the government would be removed through a movement.

Meanwhile,


...back at the fist fight, Jake ducked another roundhouse, then parried with his left, then with his right, finally with his chin...


State Minister for Home Shamsul Haque Tuku at a briefing at his office said the BNP leaders were named in the cases on the basis of intelligence and more opposition leaders would be accused if their names came up.

He claimed the violence during Sunday's hartal took place on instructions of the BNP high-ups.

Political tensions have been running high since the disappearance of Ilias Ali, an organising secretary of BNP and also a former

politician

, and his driver around midnight of April 17 from the capital's Banani area.

On April 19, BNP Chairperson
Khaleda Zia
Three-term PM of Bangla, widow of deceased dictator Ziaur Rahman, head of the Bangla Nationalist Party, an apparent magnet for corruption ...
alleged some government agencies had picked up Ilias Ali. On the same day, Prime Minister Sheikh Hasina said Ilias might be hiding himself on Khaleda Zia's instructions.

Two weeks on, law enforcers are yet find the two.

In protest at the incident, BNP enforced back-to-back countrywide hartals across the country from April 22 to 24.

RAIDS, CASES AND ARRESTS
The law enforcers raided Mirza Fakhrul's Uttara residence early yesterday. However,


alcohol has never solved anybody's problems. But then, neither has milk...


Fakhrul was not home.

Considering the distance between his house and the party office, he usually spends the night before a BNP-enforced hartal day at places adjacent to the Nayapaltan office, party sources said.

Police scaled the boundary wall of Fakhrul's house around 4:30am and knocked on the door.

Rahat Ara Begum, his wife, opened the door and allowed the law enforcers in. They combed through all the rooms before they left, Rahat told The Daily Star.

Police also raided BNP leader Mirza Abbas' South Shahjahanpur residence yesterday afternoon to arrest him in connection with the case filed for torching of buses. He was not home at the time either.

Afroza Abbas, wife of the BNP leader, said some 25 cops entered her house around 2:30pm and wanted to know the whereabouts of her husband. The team then searched the house for nearly 30 minutes before leaving.

Police also searched the house of Khairul Kabir Khokon and his wife Shirin Sultana's at the capital's Khilgaon. Both of them are former

politician

s.

A raid was also conducted at BNP leader Habib-un-Nabi Sohel's house in the capital.

In a late night development, police raided the house of Jubo Dal president Moazzem Hossain Alal's Lalmatia residence in the capital around 11:00pm yesterday, when he was not home.

Earlier on Sunday night Tejgaon police filed a case against 44 leaders and activists of the BNP-led 18-party alliance for torching a vehicle near the Prime Minister's Office that day.

The accused include Mirza Fakhrul, party standing committee members Mirza Abbas, Goyeshwar Chandra Roy and Hannan Shah, party Joint Secretary General Ruhul Kabir Rizvi, party

politician

Shahiduddin Chowdhury Anee, and Liberal Democratic Party President Oli Ahmed.

On the same day, Shahbagh police accused 28 opposition leaders in a case in connection with the "bomb" blasts on the secretariat compound, with Mirza Fakhrul the main accused.

Posted by: Fred || 05/01/2012 00:00 || Comments || Link || E-Mail|| [6461 views] Top|| File under:
Caribbean-Latin America
Mexican Presidential Poll, May 1st

For a map, click here

By Chris Covert
Rantburg.com

With one third of the campaign period expiring and two months to go Partido Revolucionario Institucional (PRI) presidential candidate Enrique Pena Nieto appears to be on a comfortable glide path to victory for Mexican president of the republic according to polling data supplied by Milenio news daily.

Leaving out undecided voters, Pena Nieto has a commanding 53.8 percent of voter's preferences compared to his nearest rival, Partido Accion Nacional (PAN) candidate Josefina Vazquez Mota with 25.5 percent and leftist candidate Andres Manuel Lopez Obrador with 18.4 percent.

When compared to totals from just three and four weeks ago, Pena Nieto appears to have extended his already commanding lead from 50 percent to 53.8 percent while his rivals' totals have declined.

When taking into account undecided voters, Pena Nieto has extended his lead over his two rivals by another percentage point going from 38.4 percent to 39.9 percent, while Vazquez Mota has lost ground from 21 percent to 18.8 percent. Lopez Orbador's position has improved slightly as well going from 12.8 percent at the start to 13.9 percent to date.

The biggest problem for PRI now is the second largest voting block in Mexico, the undecided voters making up 25.9 percent of the totals. While it is unlikely such a large, amorphous group will break for just one candidate, it does show that voters have yet to settle on PRI's return to Los Pinos, the Mexican president's official residence on July 1st. That reticence may show up later in legislative races. However, that is unlikely.

Previous statehouse victories in 2011 by PRI were accompanied by crushing wins in local chambers of deputies races, except in Michoacan state last November, where PRI failed to win a majority of the seats.

PRI's commanding leads in the polls show a tremendous ground game than none of their rivals have yet to effectively stop or even slow down.

PAN is showing all the signs of a political campaign imploding, starting with embarrassingly low turnouts to campaign events, slow, flat-footed responses to the coming crisis and an abject political tone-deafness in PAN leadership, both past and current.

PAN president Gustavo Madero Munoz himself announced last week his return to the senate seat he left just a little over one year ago, protesting he can be a Mexican senator, president of PAN and also help Vazquez Mota with her campaign.

So far, publicity stunts involving Madero himself have fallen short, including attack ads against Pena Nieto and an informal debate between himself and Vazquez Mota campaign director Roberto Gil Zuarth, and lower level PRI operatives. Instead of moving polls for PAN, his efforts have been counterproductive, costing Vazquez Mota in the polls.

Even the normally polite Mexican press has noticed, including a Durango writer who Saturday said that only a rising tide will help PAN, not moving the rudder.

Chris Covert writes Mexican Drug War and national political news for Rantburg.com
Posted by: badanov || 05/01/2012 00:00 || Comments || Link || E-Mail|| [6470 views] Top|| File under:
Europe
First woman convicted of war crimes in Bosnia
[Daily Nation (Kenya)] A Bosnian

Mohammedan

former soldier on Monday became the first woman to be convicted of war crimes by a local court after admitting killing Croat civilians and prisoners during the 1990s war.

"Rasema Handanovic participated with other members of her unit in the executions of three civilians and three soldiers ... The tribunal sentences her to five-and-a-half years in jail," war crimes court judge Jasmina Kosovic said.

The verdict is the first of its kind by the Bosnian war crimes court which has only indicted three women on charges stemming from the 1992-95 inter-ethnic war so far.

The crimes were committed on April 16, 1993, in the village of Trusina, in southern Bosnia. A total of 18 Croat civilians and four prisoners of war were killed at the time.

Handanovic pleaded guilty last week and agreed to testify against other former members of her unit under a plea bargaining agreement, which saw her get a lighter sentence of just five and a half years.

"I committed a crime, but at the time I did not know that it was a crime," Handanovic, who was 21 when she took part in the killings, told the court as she entered her guilty plea last Friday.

Her lawyer emphasized that she herself had also been a victim of war crimes at the start of the bloody conflict in Bosnia.

"She was raped by Serb soldiers, while her partner and other family members were killed," lawyer Senad Kreho told AFP.

After the war she emigrated to the United States and holds both US and Bosnian passports. The 39-year-old was extradited to Bosnia in December.

Handanovic was a member of the Zulfikar special unit, which was under the direct control of the

Mohammedan

-led Bosnian army headquarters.

In March and April, Handanovic already appeared as a witness at the trial against her former fellow-fighters.

She gave a detailed description of the executions of the six people she participated in and confirmed that other suspects also took part.

Six other members of the unit are currently on trial before local courts for their role in the Trusina killings.

Although allies against the Serbs during most of Bosnia's war, the country's

Mohammedan

s and Croats fought against each other for 11 months in 1993 and 1994.

Two other women are currently on trial before Bosnia's war crimes court in Sarajevo. Both Albina Terzic, 40, and Marina Grubisc-Fejzic, 44, are former members of Croat forces.

Last December, police set to sit in solemn silence in a dull, dark dock, in a pestilential prison with a life-long lock
I ain't sayin' nuttin' widdout me mout'piece!
a Bosnian Serb woman suspected of taking part in the torture of Croat and

Mohammedan

prisoners held in a detention camp in Brcko, in northeastern Bosnia.

Monika Simonovic, 37, has not been officially indicted yet.

Posted by: Fred || 05/01/2012 00:00 || Comments || Link || E-Mail|| [6462 views] Top|| File under:
Sarkozy to sue website after Gaddafi cash claim
[Daily Nation (Kenya)] Nicolas Sarkozy


...23rd and current President of the French Republic and ex officio Co-Prince of Andorra. Sarkozy is married to singer-songwriter Carla Bruni, who has a really nice birthday suit...


vowed Monday to sue a website that claimed Muammar Qadaffy


... who is now cavorting happily with Himmler and Heydrich...


financed his 2007 presidential election, seeking to spin the charge in the crucial final week before

La Belle France

goes to the polls.

Right-wing incumbent Sarkozy is slowly clawing back points from Socialist frontrunner Francois Hollande, whose own presidential bid has been hit by the intrusion of disgraced IMF chief Dominique Strauss-Kahn into the campaign.

Both candidates have been appealing to the 18 percent of voters who chose anti-immigrant candidate Marine Le Pen in the April 22 first round, with Sarkozy riding on the back of rhetoric inspired by her National Front party.

Sarkozy on Monday dismissed as a "crude forgery" a document published by left-wing investigative website Mediapart alleging the former Libyan dictator agreed to give 50 million euros ($66 million) to Sarkozy's campaign in 2007.

"We will file a suit against Mediapart... this document is a crude forgery, the two people supposed to have sent and received this document have dismissed it," Sarkozy told

La Belle France

2 television.

Sarkozy and his supporters believe that he is relentlessly targeted by "biased" left-wing media, while the incumbent has repeatedly sought to portray himself as a victim now repenting his perceived "bling bling" style.

"There's a section of the press, of the media, and notably the site in question whose name I refuse to mention, that is prepared to fake documents, shame on those who have exploited them," Sarkozy said.

Qadaffy regime 'agreed to fund Sarkozy 2007 campaign'
Claims that Qadaffy financed Sarkozy's 2007 campaign are not new, but Mediapart's document bearing the signature of Libya's former foreign intelligence chief Moussa Koussa is.

The letter was addressed to Bashir Saleh, Qadaffy's former chief of staff and head of Libya's 40-billion-dollar sovereign wealth fund, who is currently resident in

La Belle France

.

But Saleh's lawyer said he had "grave reservations" about the document while Koussa, who now lives in Qatar, said: "All these allegations are false."

Posted by: Fred || 05/01/2012 00:00 || Comments || Link || E-Mail|| [6465 views] Top|| File under:
Vienna Police Say No Signs of Violence on Ghanem's Body
[An Nahar]
Former Libyan oil minister Shukri Ghanem died by drowning but there was no sign of another party being involved "so far", Vienna police said Monday, a day after Ghanem was found dead in the Danube.

"The death was by drowning... no signs of involvement by another party have been detected so far," police

front man

Roman Hahslinger told journalists, citing preliminary autopsy results.

More complete results were expected later in the week with a "decisive" toxicology report following probably next week, he said, without giving any more details as to what might have led to the drowning.

The police were continuing their inquiries and possible witnesses were also being questioned to clarify Ghanem's death, which apparently occurred in the early hours of Sunday.

Ghanem, 69, was found by a passer-by Sunday morning floating in the water fully clothed in a part of the Danube flanked on both sides by dozens of bars and restaurants, and just a few hundred meters (yards) from the flat where he lived with at least one daughter, Hahslinger said.

Asked by journalists whether the death could have been a suicide or a murder, Hahslinger said Ghanem's behavior had apparently been very normal on the evening before his death, although according to his daughter he felt "slightly ill."


Was that the arsenic, the cirrhosis or the heart attack coming on?


The police had no information of any serious illness Ghanem may have had and found no suicide notes or written threats.

The former prime minister apparently left his flat sometime during the night for unknown reasons and without his family noticing.

Ghanem's daughter eventually noticed he was missing Sunday morning around 10:00 am (0800GMT), by which time the body had already been found.

He was carrying no identification but police found on him the address of a Viennese company that allowed him to be identified.

It was unclear where Ghanem may have fallen in the Danube and police were still looking for possible witnesses to the incident, Hahslinger also said.

The preliminary autopsy results indicated he was not in the water for very long before he was found, maybe one or two hours, but this would only be known for certain once the full results were out, said the police

front man

.

Posted by: Fred || 05/01/2012 00:00 || Comments || Link || E-Mail|| [6461 views] Top|| File under: Arab Spring
India-Pakistan
Acid attack victim dies in Swat
[Dawn] Swat: A victim of acid attack succumbed to her injuries here on Sunday after remaining under-treatment in a hospital for one month.

Sources said that Tahira suffered critical injuries when her in-laws allegedly threw acid on her on March 28, 2012. She was admitted to a hospital where she remained for one month but couldn't survive.

She had nominated her husband Saba Khan, mother-in-law Taj Bibi and sister-in-law Robina in the FIR. Police had already locked away
Into the paddy wagon wit' yez!
all the three accused.

Posted by: Fred || 05/01/2012 00:00 || Comments || Link || E-Mail|| [6462 views] Top|| File under:
Syria-Lebanon-Iran
Youth Kills Father While Having Gunsex in Bekaa
[An Nahar] A man was accidentally shot after his son opened celebratory gunfire during a wedding in the town of Saadnayel in the eastern Bekaa valley, the National News Agency reported Monday.

NNA said 52-year-old Said al-Qassab, known as al-Badri, died at dawn at the Lebanese-French hospital, a day after he was injured in the incident.

The agency did not identify the youth.


...but they call him Ibn Said...
Posted by: Fred || 05/01/2012 00:00 || Comments || Link || E-Mail|| [6515 views] Top|| File under:
Who's in the News
36
[untagged]
5
al-Shabaab
4
Arab Spring
3
Pirates
3
Govt of Syria
2
al-Qaeda in Pakistan
2
Boko Haram
2
al-Qaeda in North Africa
2
TTP
1
Govt of Iran
1
al-Qaeda
1
al-Qaeda in Arabia
1
Govt of Sudan
1
Thai Insurgency
1
Lashkar-e-Islami
Bookmark
E-Mail Me
The Classics
The O Club
Rantburg Store
The Bloids
The Never-ending Story
Thugburg
Gulf War I
The Way We Were
Bio
Merry-Go-Blog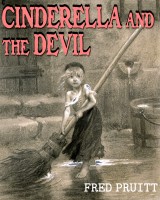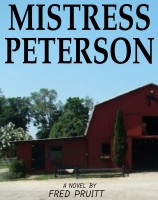 On Sale now!


A multi-volume chronology and reference guide set detailing three years of the Mexican Drug War between 2010 and 2012.

Rantburg.com and borderlandbeat.com correspondent and author Chris Covert presents his first non-fiction work detailing the drug and gang related violence in Mexico.

Chris gives us Mexican press dispatches of drug and gang war violence over three years, presented in a multi volume set intended to chronicle the death, violence and mayhem which has dominated Mexico for six years.
Click here for more information


Meet the Mods
In no particular order...


Steve White
Seafarious
Pappy
lotp
Scooter McGruder
john frum
tu3031
badanov
sherry
ryuge
GolfBravoUSMC
Bright Pebbles
trailing wife
Gloria
Fred
Besoeker
Glenmore
Frank G
3dc
Skidmark
Alaska Paul



Better than the average link...



Rantburg was assembled from recycled algorithms in the United States of America. No trees were destroyed in the production of this weblog. We did hurt some, though. Sorry.
3.238.225.8

Help keep the Burg running! Paypal: