Arabia
Kuwaiti parliamentary election set for Feb. 2
KUWAIT: Kuwait's Emir Sheikh Sabah Al-Ahmad Al-Sabah on Sunday decreed that a parliamentary election would take place on Feb. 2, the privately owned Al-Rai television reported.

The decision comes nearly two weeks after the emir dissolved Parliament following the resignation of the government of Prime Minister Sheikh Nasser Al-Mohammad Al-Sabah last month in one of the deepest political crises in the oil-exporting state. At the time, the emir had set no date for an election, which under the constitution must be held within two months from the date Parliament is dissolved.

The OPEC member and US ally has been locked in a long-running political battle between the government and the 50-member Parliament.

Opposition lawmakers and protesters stormed Parliament last month to demand the resignation of Sheikh Nasser, amid allegations of mismanagement and corruption, which he denies. The raid on Parliament came after the Cabinet blocked an opposition request to question the prime minister. The opposition said the Cabinet's move was unconstitutional.

The crisis forced Sheikh Nasser and his Cabinet to step down, and the emir has since named outgoing Defense Minister Sheikh Jaber Al-Mubarak Al-Sabah, another member of the ruling family, as the new prime minister.

The emir last week swore in a new government consisting mainly of ministers from the previous administration of Sheikh Nasser, to prepare for the election.
Posted by: Steve White || 12/19/2011 00:00 || Comments || Link || E-Mail|| [318 views] Top|| File under:
Britain
The death of History
h/t Gates of Vienna


...Education Secretary Michael Gove was horrified by a recent survey that found that half of English 18 to 24-year-olds were unaware that Nelson led the British to victory at the Battle of Trafalgar, while a similar proportion did not know that the Romans built Hadrian's Wall.

...Last year, less than 30 per cent of 16-year-olds in comprehensive schools were entered for GCSE History, compared with 55 per cent of pupils in grammar schools and 48 per cent in private schools.

Alarmingly, there were 159 comprehensives where not a single pupil was entered for GCSE History; and in a majority of state secondaries, less than a quarter of pupils now take the exam.

...Teachers in comprehensives appear more likely to put their pupils forward for 'soft' subjects such as Media Studies, which are less valued by employers.
Posted by: g(r)omgoru || 12/19/2011 02:24 || Comments || Link || E-Mail|| [391 views] Top|| File under:
Caucasus/Russia/Central Asia
Death toll rises to 13 in Kazakhstan unrest
The death toll in Friday's riots in Kazakh city of Zhanaozen climbed to 13, a spokesman for Kazakhstan Prosecutor General's office Nurdaulet Suindikov said Sunday at a briefing in Astana. It was reported earlier that 11 people died Friday in the riots in the city of Zhanaozen.


A lot of the wounded must have died...

On Friday President Nursultan Nazarbayev imposed emergency rule in the city.

"According to the latest data, 86 people were injured as a result of the riots, 13 people died", said the prosecutor.

According to Suindikov, some of these people died as a result of offenders' actions. There are people with shotgun wounds and injuries that weren't caused by the use of weapons and special equipment. "When suppressing the riots, police did not use the shotguns, nor contacted with the attackers; there could not be any possibility that security forces caused such injuries," said the spokesman.

About 60 people were detained for violating the curfew in Zhanaozen, he said.

According to Suindikov, of the 70 people who had been detained for rioting in Zhanaozen, 8 were arrested.
Posted by: Steve White || 12/19/2011 00:00 || Comments || Link || E-Mail|| [317 views] Top|| File under:
Police fire on rioters in Kazakhstan, 1 killed
SHETPE, Kazakhkstan: Police opened fire on rioters in a town in the tense southwest of the Kazakhstan, leaving one person dead and 11 wounded, authorities said Sunday. A statement from the Prosecutor General's office said the violence occurred Saturday in the town of Shetpe, in the same region as the city of Zhanaozen where 11 people died in a clash with police on Friday.

Shetpe was flooded with police Sunday afternoon. Nervous-looking policemen were patrolling the streets. Some of them tried to restrict the movement of a group of visiting journalists, threatening one of them with a gun.

The statement said about 300 demonstrators supporting the Zhanaozen victims blocked railroad traffic for several hours and after police tried to force them away, a group of about 50 set a locomotive on fire, then moved into the town where they broke windows and set the municipal Christmas tree ablaze. The statement did not specify at what point police opened fire.

Zhanaozen has been the site of a sit-in by oil workers seeking higher wages. Many of those workers were fired over the summer.

Kazakhstan's Foreign Ministry laid responsibility for the clashes on a small group of provocateurs allegedly set on disrupting a public celebration marking the 20th anniversary of Kazakhstan's independence.

In the regional capital of Aktau, several hundred former oil workers rallied Sunday morning in front of the mayor's office to show their support for the workers in Zhanaozen and Shetpe. Police cordoned off the area to keep the protesters from drawing a larger crowd. Dozens of people injured in Zhanaozen are now being treated in Aktau hospitals.

Ruslan Shakhimov, a former employee of the local oil company Karazhanbasmunai, told the Associated Press that he came out to rally to show "solidarity with those workers killed in Zhanaozen."

"We have no rights, we're being treated like cattle," Shakhimov said, explaining the workers' indignation.

Dozens of casualties from Zhanaozen have been taken to Aktau and other cities. Nurlan Bukhanov, deputy chief of the local hospital, told the AP that they have received 38 people for treatment.

Kazakhstan's president on Saturday imposed a three-week state of emergency in Zhanaozen. Cellular telephone and Internet connections in the city have been out of service since the Friday violence, making independent verification of the security situation impossible.

Three Russian journalists were briefly detained in Zhanaozen on Sunday, according to Kommersant, the employer of the two reporters. Ilya Azar, a correspondent with the Lenta.ru website, wrote in his Twitter than he and his Kommersant colleagues have been released and are now out of town.
Posted by: Steve White || 12/19/2011 00:00 || Comments || Link || E-Mail|| [296 views] Top|| File under:
Economy
The UK's 950% Debt To GDP
h/t Instapundit


While certainly humorous, entertaining and very, very childish, the recent war of words between France and Britain has the potential to become the worst thing to ever happen to Europe. Actually, make that the world and modern civilization. Why? Because while we sympathize with England, and are stunned by the immature petulant response from France and its head banker Christian Noyer to the threat of an imminent S&P downgrade of its overblown AAA rating, the truth is that France is actually 100% correct in telling the world to shift its attention from France and to Britain. So why is this bad. Because as the chart below shows, if there is anything the global financial system needs, is for the rating agencies, bond vigilantes, and lastly, general public itself, to realize that the UK's consolidated debt (non-financial, financial, government and household) to GDP is... just under 1000%.
Posted by: g(r)omgoru || 12/19/2011 02:01 || Comments || Link || E-Mail|| [493 views] Top|| File under:
Europe
Vivid new Battle of the Bulge photos


An American Sherman M4 tank moves past another gun carriage that slid off icy road in the Ardennes Forest during push to halt advancing German troops.


That's not a Sherman, that's a Jackson M36.
Posted by: Beavis || 12/19/2011 08:40 || Comments || Link || E-Mail|| [397 views] Top|| File under:
Great White North
Canadian imam apologizes for 'misinterpreted' Holocaust comparisons
An imam who was criticised last week over comments comparing the treatment of Canadian Muslims to Jews during the Holocaust said he was misinterpreted.

Syed Soharwardy said on Friday that he regretted the way his comments were portrayed. He said he did not mean to compare the banning of the niqab to the treatment of Jews during the Holocaust. Instead, Muslims in Canada are beginning to feel as if they are under attack much as the Jews were in the years before the Holocaust.

"I said the current situation of Muslims that we are facing is trending towards a situation that will be very very horrible. I created a similarity just to make a point, not to insult, not to be unrealistic or insensitive or incorrect," he said on Friday.

Controversy began after the Calgary imam gave a TV interview last week explaining his point of view on the government's decision to bar the niqab during citizenship ceremonies. He said: "Muslims are going through that situation right now where the Jews faced before the Holocaust."

On Friday, the imam said that he is aware that no comparison should be made to the conditions the Jews suffered under Hitler. However, he fears Canada may be heading in the wrong direction.

"In that context where people started hating Jews slowly, slowly it built up and it became a huge tragedy and there is no parallel to that tragedy. I never, ever compare the size of Holocaust, the tragedy of Holocaust with anybody's misery or suffering. What I said is if the trend that continues . . . in the future we will have a major hard time for the Muslims living in North America."
Posted by: ryuge || 12/19/2011 00:00 || Comments || Link || E-Mail|| [307 views] Top|| File under:
India-Pakistan
FHM India's 'naked' covergirl found safe and well after going missing amid death threats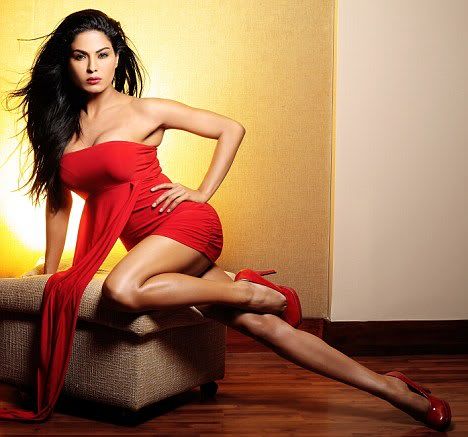 The Pakistani model at the centre of the FHM India row who was reported missing on Friday has turned up safe in a hotel in India.


Hopefully not too near the border with Pakistain.


Veena Malik, who posed nude for the Indian version of FHM magazine, apparently vanished last week, causing her manager, Pratiek Mehta, to report her missing.

He became worried after she had told him she had received several death threats over the photos.

Veena Malik claims she was wearing hotpants, which were removed by Photoshop on the cover of FHM India


Yeah, they've got a button that does that.




Alt-F8, for those of you following along at home...


The report led to speculation in the Indian media that she had gone back to Pakistan dressed in a burqa because her visa in India had expired.

The 33-year-old, who is in India filming a movie, has since emerged and her spokesperson said she was staying in a hotel in Mumbai.

'Touched base with Veena this morning, she is fine,' a spokesperson told the Daily Mirror.

Ms Malik claims the cover of the magazine was doctored to make her appear nude when she actually posed in clothes.

But she revealed today that since launching her lawsuit, she has been threatened in an attempt to get her to drop it. The 33-year-old told the Mail Online: 'I feel completely cheated. They've added ten years to my age. 'They threatened to sue me if I don't keep quiet.'

Malik appeared naked on the cover of the December issue of FHM India with just her arms and legs covering her modesty, sporting a tattoo of the initials 'ISI' on her arm, a reference to Pakistan's intelligence agency.

The image sparked outrage in her homeland.


Simple solution: Find a new home. Preferably right next to me.


She said: 'The image we shot was completely different to the one on the cover. I was wearing hot pants and they promised me they would cover my upper body with multiple tattoos.

'Instead, they removed the hot pants.'


They're guys. They'll do that if you're not paying good attention.


She also claims the editor-in-chief Kabeer Sharma and the journalist who interviewed her refused to respond to her calls following the release of the issue, despite being in daily contact with them prior to the shoot.

FHM India is owned by Maxposure, separate to the UK-owned FHM, which is published by Bauer Media.

Since then, Malik says she has received a legal notice from FHM India which she claims was 'aggressive' in tone, and she says threatened her with character defamation if she did not retract her allegations.

Malik said: 'I did not sign any contract and refused to until I was given final approval of the images. I was never sent the pictures but I was assured they were the same shots taken on the shoot in November.

'I was cool with those pictures because I felt they were artistic and beautiful. They should have waited for my authorisation but they didn't.

'There was only one week between the shoot and publication - they were obviously in a rush to print them without my consent.'

The 33-year-old also revealed she has already been approached by an international agency in the past to do nude images. She said: 'I was approached in the past to do nude shots for money and I refused. So why would I accept to do that for FHM India for free?'

Sharma vehemently denies the pictures are doctored and that the model has been threatened, insisting Malik has given contradictory accounts of the shoot. He said: 'It's important to note Ms Malik has been dragging the magazine's name through muck by making false and baseless allegations and we look at it very, very seriously.


Hmm, Veena mudwrestling ....




You figure a mens' magazine knows all about dragging people through muck...


'I invite Ms Malik to furnish one shred of evidence, SMS or a witness to support her allegations which are as concocted as the ones she's been making all week.

'No one in FHM has had any conversation with Ms Malik directly or indirectly to make this 'imagined threat'.

'The one message that was sent to her was one that told her she could call the office landline if she wanted to have a conversation.

'Ms Malik was more than comfortable with the filming, it was only when the cover and the grenade shots were done was the videographer asked to stop filming to make the team more comfortable (not her).

'She did not even once ask him to stop filming.'

Malik claims no such video was taken and that when she noticed filming taking place,


???


when she was fully clothed she asked them to stop as it was not in line with the previous agreement to only shoot images.


Veena: Why all the hair-pulling? I'm sure India would be glad to have you. If not, then try any other Western country.


The Times of India claims this is all a set-up, and that both sides pre-agreed to do what they're doing now Nah, that would never happen in the world of mens' magazines, would it?
Posted by: gorb || 12/19/2011 01:16 || Comments || Link || E-Mail|| [335 views] Top|| File under:
Zardari reaches Karachi
[Pak Daily Times] President
Asif Ali President Ten Percent Zardari


... sticky-fingered husband of the late Benazir Bhutto ...


, who was in Dubai for nearly two weeks for medical treatment, returned to country late on Sunday night.

The president arrived in a special plane that landed at the PAF base Masroor in

Bloody Karachi

. The plane was equipped with medical facilities, and the president's personal physician and medics were on board. The president was accompanied by his daughter Asifa Bhutto Zardari. Senior Pakistain People's Party (PPP) leaders welcomed him at the airport.

The medical team accompanying the president declared him completely fit, allowing him to resume his official activities. Security from airport to the Bilawal House had already been beefed up in anticipation of president's arrival. Earlier, Prime Minister Yousaf Raza Gilani said that the 'situation' had neutralised after army chief Ashfaq Pervez Kayani


... four star general, current Chief of Army Staff of the Mighty Pak Army. Kayani is the former Director General of ISI...


's meeting with him and direct telephonic talk with President Zardari on Saturday, Daily Times learnt.
Posted by: Fred || 12/19/2011 00:00 || Comments || Link || E-Mail|| [297 views] Top|| File under: Govt of Pakistan
Lips, nose of woman chopped off in Musakhel
[Pak Daily Times] Armed men chopped off the lips and nose of a woman in the Musakhel district on Sunday. Police said that

gunnies

chopped off the lips and nose of a woman, the wife of Qadir Qaisrani, in the Killi Jharo village in the Drag teshil of the Musakhel district. The assailants managed to escape. The injured woman was rushed to hospital, where her condition was stated to be very serious due to intense bleeding. Naib Tehsildar Drag reached the hospital and registered a preliminary report against the suspects. Further investigation was underway.
Posted by: Fred || 12/19/2011 00:00 || Comments || Link || E-Mail|| [320 views] Top|| File under:
Who's in the News
53
[untagged]
4
Govt of Pakistan
4
TTP
2
Govt of Syria
2
Taliban
1
Jund al-Shams
1
Lashkar-e-Islami
1
al-Qaeda in Arabia
Bookmark
E-Mail Me
The Classics
The O Club
Rantburg Store
The Bloids
The Never-ending Story
Thugburg
Gulf War I
The Way We Were
Bio
Merry-Go-Blog
Hair Through the Ages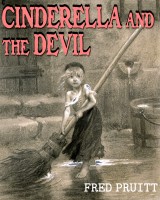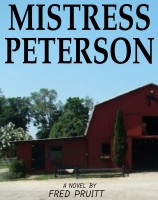 On Sale now!


A multi-volume chronology and reference guide set detailing three years of the Mexican Drug War between 2010 and 2012.

Rantburg.com and borderlandbeat.com correspondent and author Chris Covert presents his first non-fiction work detailing the drug and gang related violence in Mexico.

Chris gives us Mexican press dispatches of drug and gang war violence over three years, presented in a multi volume set intended to chronicle the death, violence and mayhem which has dominated Mexico for six years.
Click here for more information


Meet the Mods
In no particular order...


Steve White
Seafarious
Pappy
lotp
Scooter McGruder
john frum
tu3031
badanov
sherry
ryuge
GolfBravoUSMC
Bright Pebbles
trailing wife
Gloria
Fred
Besoeker
Glenmore
Frank G
3dc
Skidmark
Alaska Paul



Better than the average link...



Rantburg was assembled from recycled algorithms in the United States of America. No trees were destroyed in the production of this weblog. We did hurt some, though. Sorry.
34.200.243.114